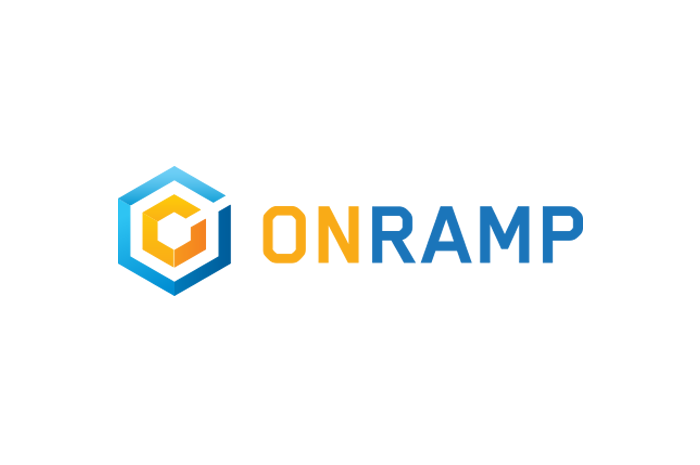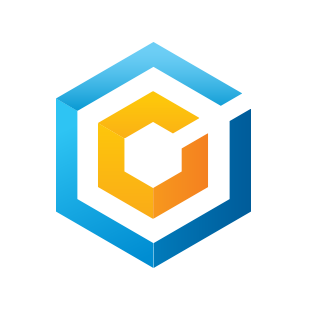 Onramp Identity
The hexagon and cube shapes in the icon represent Onramp's expertise and thought leadership across its holistic 'six-levels-of-insight' approach to big data solutions, while also having subtle references to organic molecular structures. These six levels were uncovered and developed during a one-day FINIEN brand foundation workshop. The open spaces in the top right corner of the icon speak to the bridge or "onramp" that is being created to clear a path from latent data to fully visible and interpreted bioinformatic data. As a startup in the biotech space, this robust identity equipped the company to enter the world of big data like a big player in the field.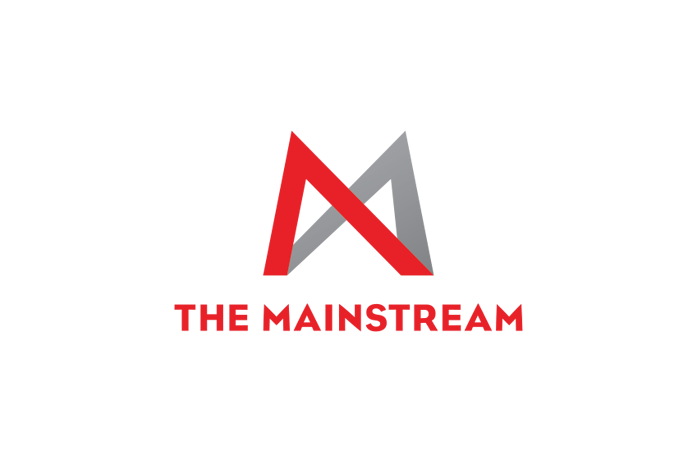 The Mainstream Identity
The Mainstream is a Los Angeles-based startup that serves as a commercial content platform providing users on-demand control over how they discover opportunities. The iconic identity serves the purpose of telling the story between user and advertiser through the shadow-play while creating the symbol of infinity for the endless stream of opportunities and possibilities within the platform. The upfront letter M ensures brand name recognition while allowing for scalability across the social media landscape. Not a bad mixture of ingredients for a startup that demands an iconic and meaningful brand identity.
It's a pleasure to endorse Fabian and the entire team at FINIEN. With the almost impossible task of creating an easy-to-remember, global brand name, and URL, in a short period of time, FINIEN delivered not just one, but 4 great names – in their first attempt! In addition, we were very happy with the visual representation of our chosen brand name. Fabian Geyrhalter makes the process fun, easy, and they deliver on time. We look forward to working with them again!
- Rocky Hansler
Founder & CEO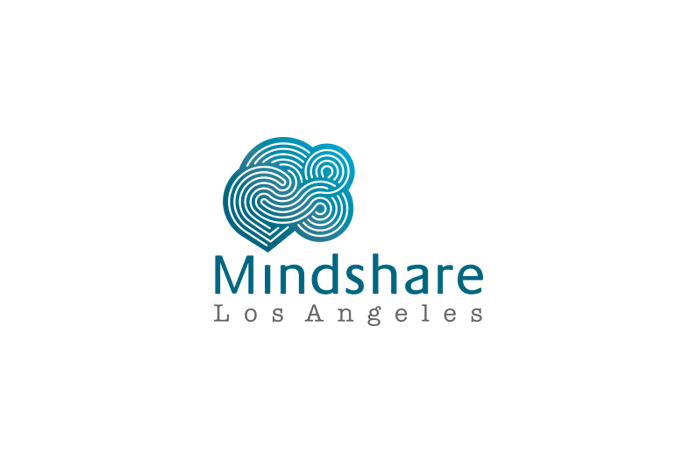 Mindshare Identity
Mindshare LA is "a mecca for intellectuals, artists, scientists and other forward-thinking characters looking for inspiration and connection." We felt right at home crafting an identity for this inspirational event platform. The bold mark represents the space where opinions are being formed, transformed, and likeminded individuals meet through shared thoughts. The typewriter font used in 'Los Angeles' is a nod towards the creator community it serves. Given the nature of the brand, the icon was created to adapt to on-screen, projections, and name tags alike; and it has stood the test of time for nearly a decade.
The term 'branding' is overused in business today, with little discipline paid to either the concept nor execution of crafting impressions worth our attention. Fabian's work is the opposite and makes business sense while upholding time-honored European design traditions of legibility, maturity, and precision. Organizations receive the level of design they deserve. Does your vision deserve Fabian's quality?
- Adam Mefford
Co-Founder
Don Joaquin Identity
Anticipating the arrival of its guacamole import into the US, the brand for Don Joaquin was inspired by the Aztec tradition and infused with modern ingredients to make it pop off the shelves. Authenticity was top of the list as we derived this iconic brand identity that blends tradition with a swirl of guac in the center of its medaillon-esque logomark. Soon after its introduction to the U.S. it found its way to millions of consumers through the aisles of Costco.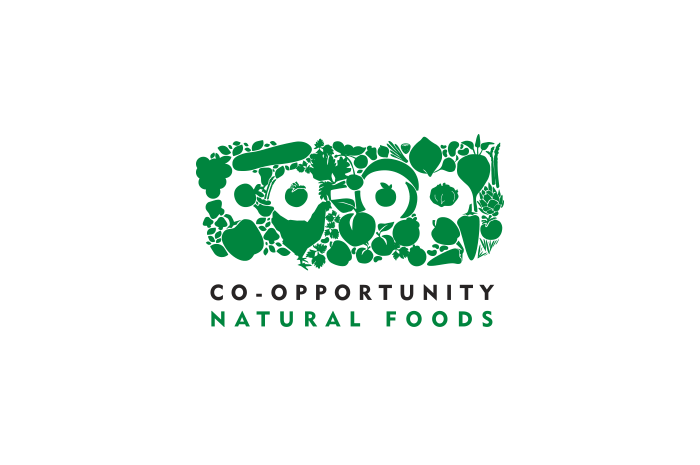 Co-opportunity Natural Foods Identity
Co-opportunity has been ahead of its time by providing natural, organic, and local foods to the Santa Monica area since 1974 (and it's a co-op - take that, millennials!). With the explosion of natural food markets around the area, it was time to make a change in brand image. We were tasked to create a unique identity that spoke to the brand's values of better food and stronger communities. Given the nature of a co-op, we were faced by thousands of decision makers alongside the design process, so we had to ensure a home run with the community. The artistically crafted logo shows that there would be no co-op without the natural products and the people that farm and purchase it; the co-op would not exist - the word is white-on-white without the surrounding products. A home run it was, and the rollout across the store's brand atmosphere touchpoints clearly showed the adaptability and scalability of the newly crafted brand identity.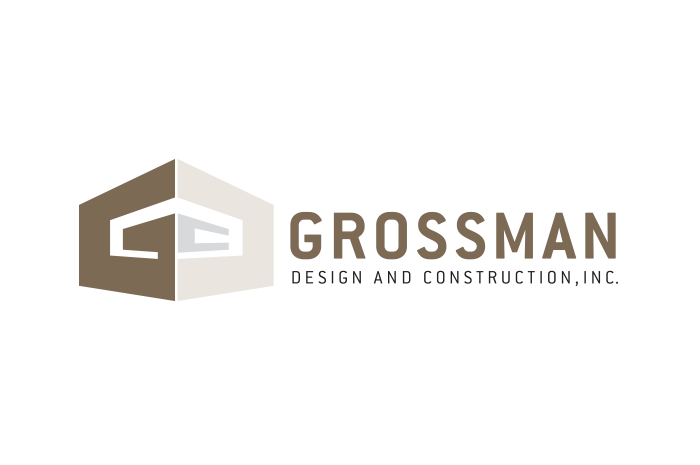 Grossman Design & Construction Identity
This identity re-design for Grossman Design and Construction was initiated to reflect the growth of the company. The use of its initials to create a modern three-dimensional structure was our solution to show craftsmanship and a focus on modern design while projecting the scale of projects that GDC was setting out to undertake.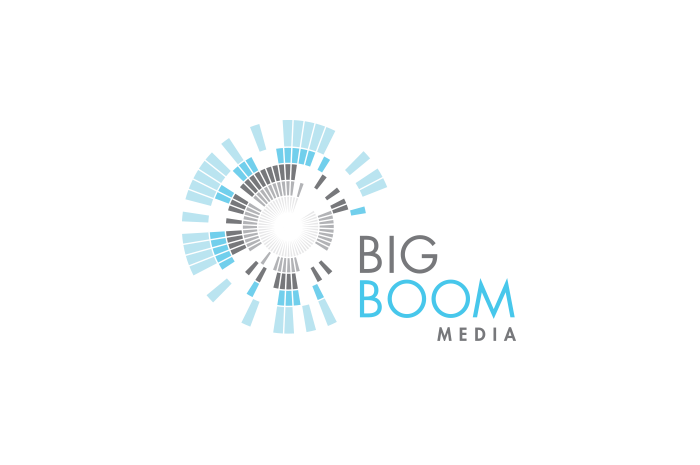 Big Boom Media Identity
This identity was created for the brand launch of Big Boom Media, a startup specializing in SMS messaging advertisement. The brand image was created to show the explosive viral nature of Big Booms' work through a sleek, engaging, and ever-expanding identity design that was carried through various brand atmosphere touchpoints. Since launch, Big Boom Media has developed a reach of over 4 billion wireless subscribers, translating the identity's visual claims into tangible reality.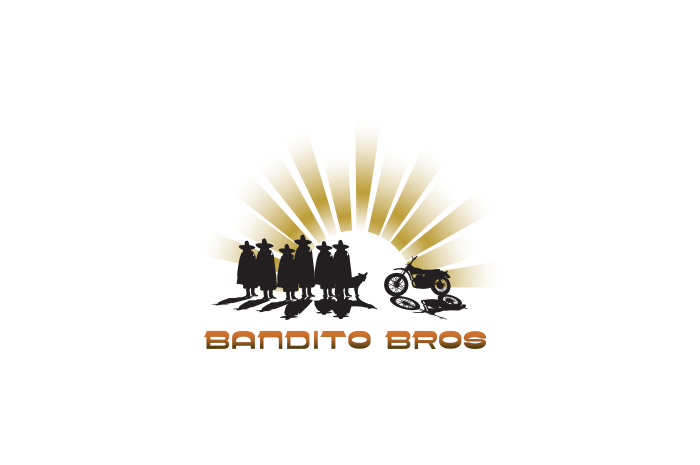 Bandito Brothers Identity
When we were approached by motocross legend Mike "Mouse" McCoy with a bold vision of creating a new kind of action-focused content creation and production studio, we knew that the brand identity would have to be something extraordinary. The sunrise, the banditos, the coyote, and the bike together turned into a legendary visual in and around Hollywood as the studio took off creating blockbuster box office films and commercials for Fortune 500s. While the visual and verbal language could have easily turned gimmicky and unauthentic, it was important to never slide down that path: Exceptional dedication to the brand atmosphere touchpoint designs through gold foil and other superior paper and fabric choices along the way ensured that the icon and its just as iconic typography became a symbol for out-of-the-box creativity and badass stunt performances.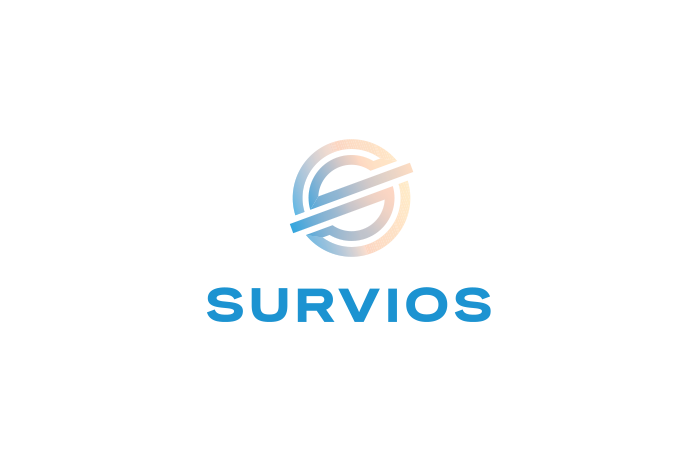 Survios Identity
Brand Identity Design in partnership with the team at Survios, a revolutionary tech company focusing on virtual reality gaming and immersive entertainment research and development. The symbolism will remain a mystery due to the confidential nature of this fast growing VR company, but give it a second and you might realize a few strategies that have been derived to equip this bold startup with the lasting icon it demanded.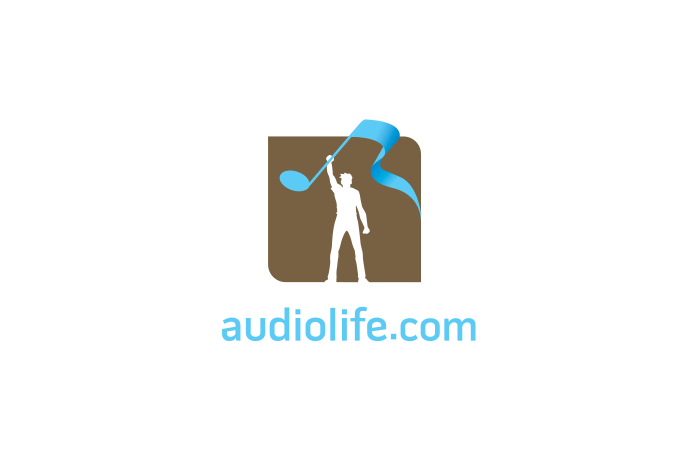 Audiolife Identity
Our brand launch for direct artist-to-fan music fulfillment service Audiolife created visually powerful, dynamic, and intuitive results for its 300,000 users, ultimately leading to the acquisition by the top ranked distributor. 'The power of music' was given back to artists and fans alike and was successfully communicated through an iconic brand identity. When there is one key message of empathy, don't hide it. Shout it through the identity, and the tribe will proudly support, wear, and tattoo it. Yes, this was that kind of iconic logomark.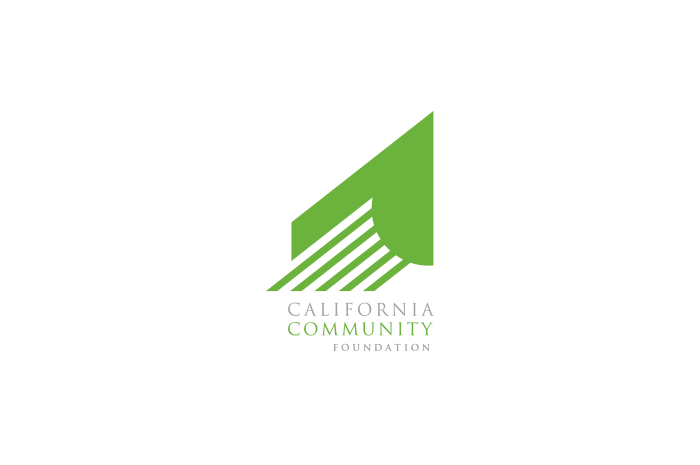 California Community Foundation Identity
The California Community Foundation, a 100-year-old organization, holds nearly $1.5 billion in assets making it one of the largest community foundations in the nation. We were hired to undertake a large-scale re-branding effort to re-envision the brand identity and align it for the next decade to come. Signifying growth, stability, and origin (California) was the center-piece of the brand identity design and its iconic mark. Growth was shown through the green pillar that angles upwards, while sunbeams - or a wave - creatively nod at the origin of the foundation. 5 lines signified the 5 core values. Nearly a decade later, CCF still uses the icon we crafted as a visual translation of their wonderful and inspired organization.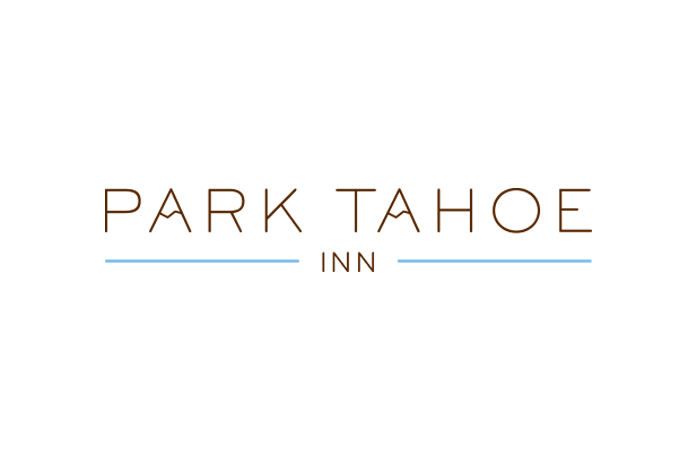 Park Tahoe Inn Identity
Tasked to create a brand identity for a remodeled hotel in beautiful Lake Tahoe, we knew we had to find a way to showcase the majestic area in the most simplistic and modern manner, while standing out from the sea of hospitality logos in vicinity. Within the simple typographic identity, we focused on the elements of the lake as well as the mountains: the key attractions that draw visitors to this majestic area on the Nevada-California border year-round. The brand image was carried through all brand atmosphere touchpoints and continues to inspire guests to indulge in the surroundings of its beautiful location.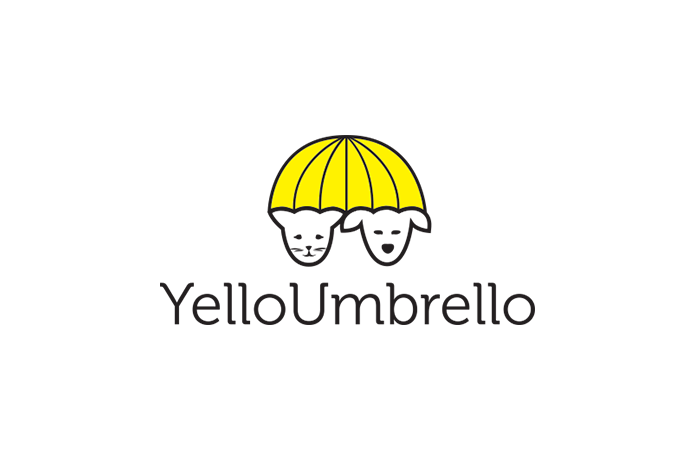 YelloUmbrello Identity
Crafting the brand identity for this new high-end chain of pet groomers, we knew we needed to shake things up with a dash of unexpected color and a playful, memorable and unique name. And of course it had to be damn cute, without that grooming kitsch with which we are all too familiar. While cats and dogs found a safe place under the yellow umbrella (yes, it's how we tricked them into getting a good wash), the brand atmosphere touchpoints found its differentiation through strong color and icon-language.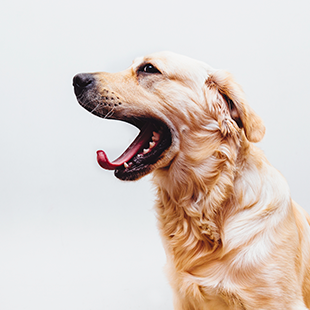 Yelloumbrello Naming
The name for this high-end pet groomer was derived from the notion of pets getting a good wash, which many canines don't list as their top ten things to do. The fun name YelloUmbrello defined how different the groomer was, while it also alluded to the franchising model (a brand umbrella). Most importantly though it created a sense of trust, ensuring pets were in a safe and clean environment. We also joyfully crafted the tongue-in-cheek tagline 'Happiness is a pampered pet.'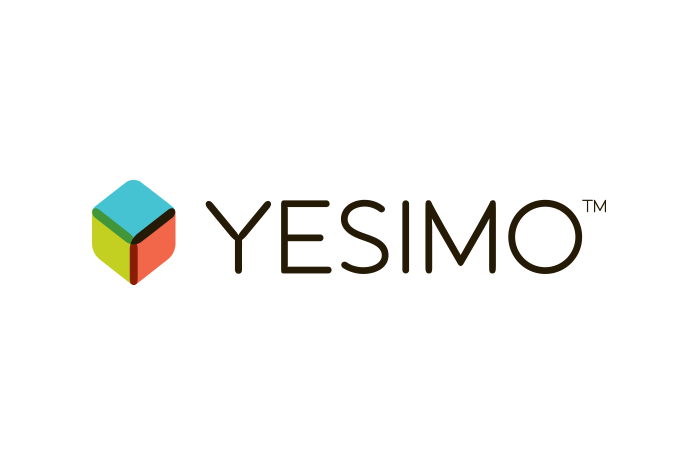 Yesimo Identity
An E-commerce start-up focusing on Hispanic markets in the USA and LATAM, Yesimo sought a distinct and highly identifiable mark to represent their brand as secure, trustworthy, and customer-centric. Authenticity of course played the biggest role given the demographic. The "Y" in Yesimo is cleverly revealed at the meeting of the 3 corners of this three-dimensional cube alluding to the shipping and retail nature of the business. Packages were designed to share the same colors around their surface, mimicking the mark, while the colors further represented the Latin-American exchange.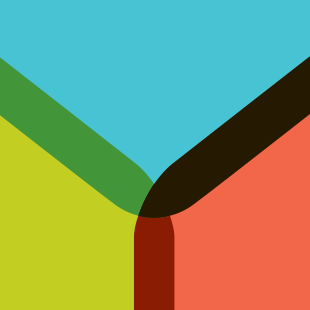 Yesimo Naming
The Yesimo name was derived from the word "yes" in three languages: English, Spanish, and Latin. Yes! Yes! Yes! - something every E-commerce platform begs its users to say as they click 'buy' on products or check the door to welcome its products. Easy to pronounce in all targeted languages, easy to remember and spell, and internationally own-able, Yesimo communicates positive emotions instantaneously to a wide audience. Have we achieved what we set out to do? Yesimo!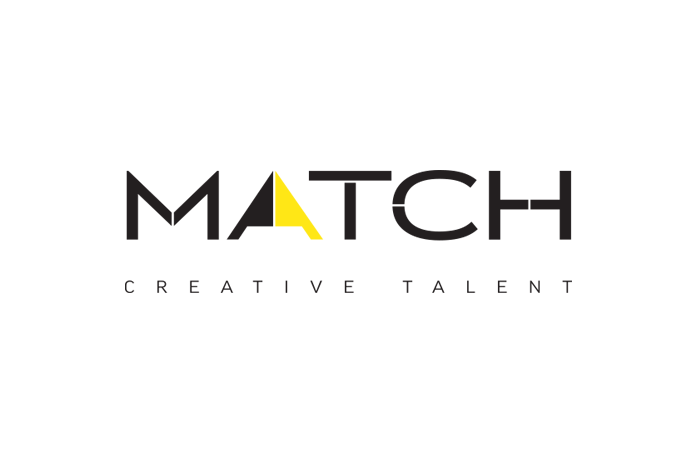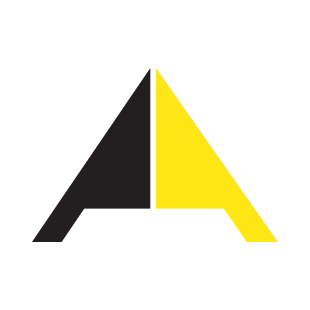 Match Creative Talent Identity
Creative talent agency Match chose us to spearhead an all-encompassing re-branding effort of the firm's dated identity system. Our solution revolved around the symbiotic relationship of talent and hiring party, the foundation of the company. Each letter consists of two parts that make it work, that hold it together, that create the company. It talks about co-dependency as much as leaning on each other to successfully fulfill a task. The symbolic letter A turned into the scalable icon while alluding to the transformation into a digital-first workflow (the hint of a cursor) that Match embarked on at the time of the re-branding. Match Creative Talent got acquired by Onward Search a few years after the re-branding initiative.
Fabian and his group did an outstanding job on re-branding my company. I would recommend FINIEN as a very strong brand design firm and will continue to use them for our ongoing needs.
- Mark Armstrong
Owner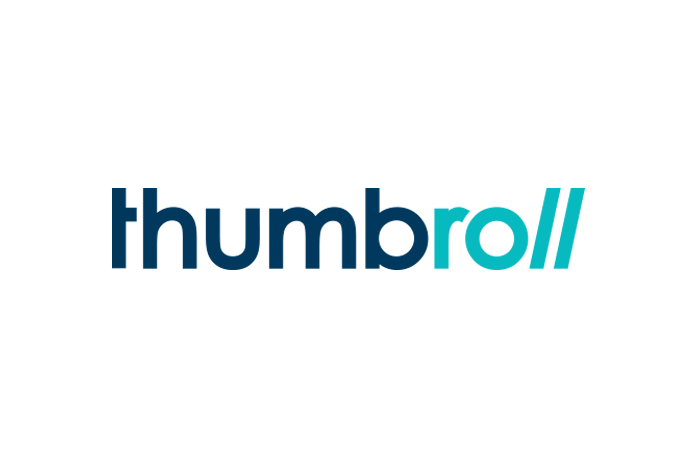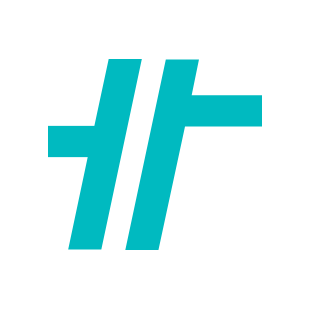 Thumbroll Identity
Thumbroll is a Los Angeles-based medical education startup. The app allows medical students to learn critical techniques and procedures at their own pace through a proprietary scrolling functionality. The iconic mark represents forward motion while resembling a shifting pause button, thereby combining the two key points of the user's brand experience. The identity design further alludes to the relationship between medical procedure and the medical student and uses contrasting blue tones that fit into the vertical while resonating with the next generation of students.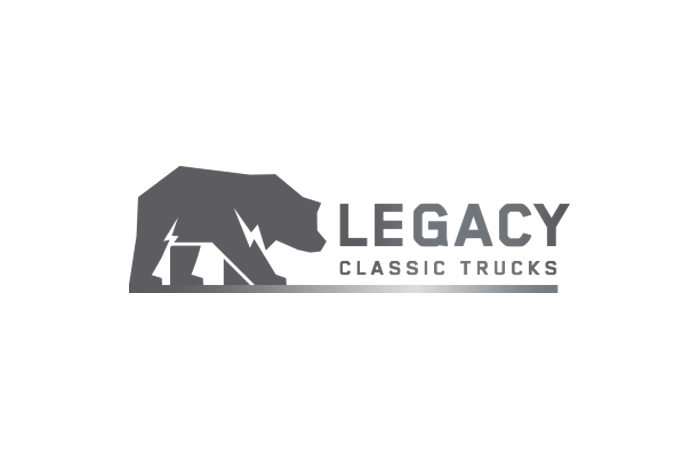 Legacy Classic Trucks Brand Strategy
Legacy Classic Trucks are bespoke restored power wagons - just ask Jay Leno; he knows. As part of this remote brand strategy workshop for Legacy, we dived deep into the emotional connections 25- to 65-year old men have with their immaculately restored Legacy power wagons - 'the kings of trucks.' An expensive and masterfully crafted object of desire, together with Legacy's founder we pointed the emotional connection with the brand back to meaningful outdoor experiences, a sense of personal empowerment, and a deeper connection to tradition. Through our one-day session we defined the robust nature of the product through core values and brand personality while identifying the emotional need of the audience for authentic experiences in the outdoors.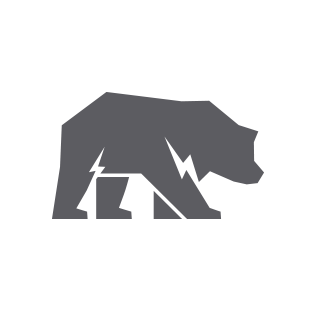 Legacy Classic Trucks Identity
Based on the brand strategy for this power wagon restoration company, we created an impactful mark that represents the core values of durability, strength, and American heritage. A grizzly bear was chosen to symbolize power, strength, and knowledge. The gray gradient is used to resemble a strong steel-like quality. The negative space within the bear creates lightning bolts to emphasize the 'absurdly powerful experiences' while using the product. The typeface was chosen for its chiseled features and bold characteristics. A mark that is as iconic and bold as it is ensuring to remain timeless. All while looking darn sexy on those wheels.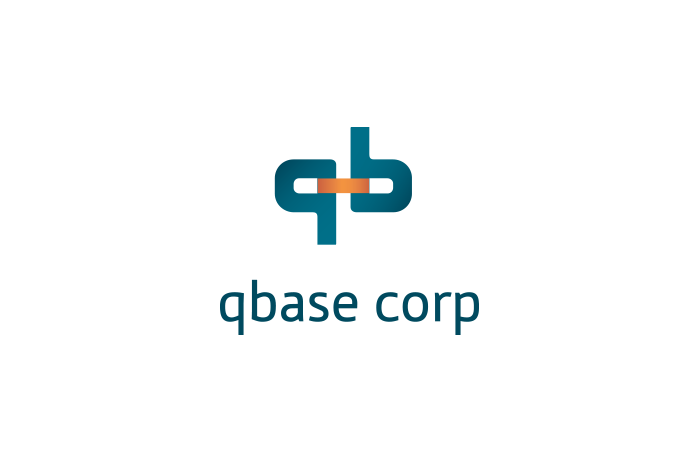 QBase Identity
The brand identity derived for data management company Qbase focused on the firm being 'the connecting element' as well as an overall elevated look to disrupt the IT segment as it launched over a decade ago. We were tasked to establish a visual identity evoking trust and commitment on a global manner for its clientele of Fortune 500 CTOs. Today, Qbase has 250 clients in 18 states and three countries, including the US Air Force, and we are proud to have played our part in the early successes of the company.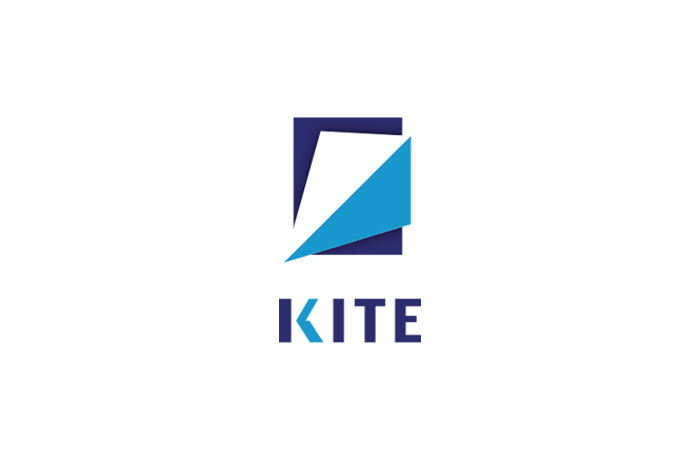 Kite Brand Strategy
A global leader in English language education for almost 80 years, Kaplan International was founded on best practices for English language programs. Kaplan International reached out for outside brand strategy assistance for its first B2B product: a revolutionary, cloud-based, adaptive English language assessment system that delivers instant proficiency evaluations with best-in-class accuracy, efficiency, and accessibility. Through our proprietary brand strategy workshop, which was held in a single day in Santa Barbara, we created product focus and language clarity which enabled the KITE team to swiftly move towards launch. After the brand strategy was defined, FINIEN created a meaningful name, lasting brand identity design and brand language for various channels.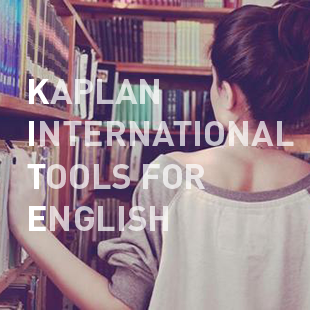 Kite Naming and Tagline
The FINIEN team derived the name KITE to signify the enabling element of learning a new language, which allows students' careers to take flight and to aim higher in life. 'Aim Higher' quickly turned into the tagline and key talking point. The name KITE, which is universally easy to spell and pronounce, is further an acronym of 'Kaplan International Tools for English,' relating the sub-brand back to the renowned institution and enabling the startup spin-off to communicate easier within a B2B environment.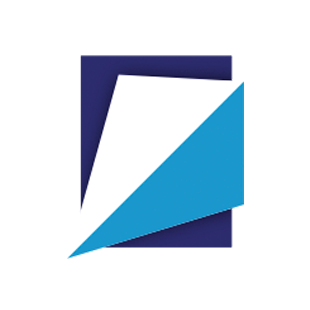 Kite Identity
The iconic brand identity design for KITE implies the shape of a flying kite and its enabling nature, while also hinting at disrupting the traditional learning method of the printed page. The logo is breaking out of the box, which is a brand story true to the mission of the brand itself, but also relatable to the student who will use her new language skills to break out of her current life situation. An icon simplistic enough to work in an app environment, yet distinct enough to become…iconic. The dark blue color and the iconic letter 'K' are part of the Kaplan International brand, adding to the brand parent/child relationship signified through this playful identity design.
Working with FINIEN was a wonderful experience. I loved the approach they took to helping us define our brand identity and pick our name and logo. We have been operating with our name and brand for a while now and it's become even clearer to me that we made the right choice. Not only has the name and identity helped us position the product, but I feel like it's really become a part of who we are and is a really integral part of our team culture.
- Danielle Chircop
Product Director at Kaplan International English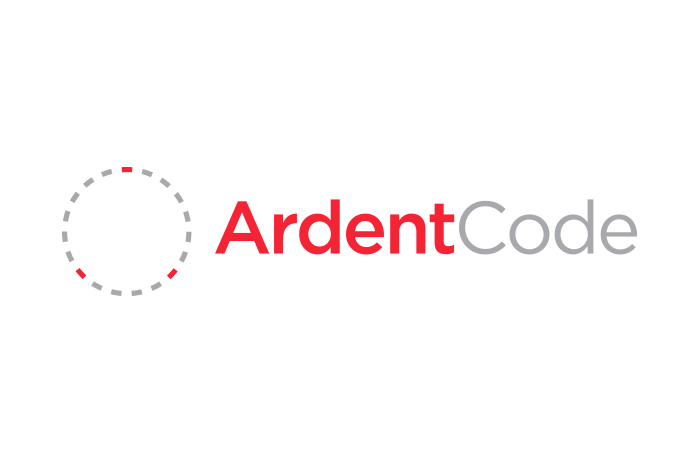 ArdentCode Brand Strategy
The core strategy for the re-branding of this leading team of seasoned developers, solution architects, analysts and designers from Poland was derived in a one-day, in-person, Resonaid brand platform session in Los Angeles. The focus quickly turned to the company's admirable culture. 3 supporting brand pillars were established, which educated the naming strategy and the icon design. The strategy work further created clarity in positioning and messaging and after a successful re-launch event held in Poland, Fabian Geyrhalter, Principal of FINIEN remained on board with ArdentCode as an executive brand strategist.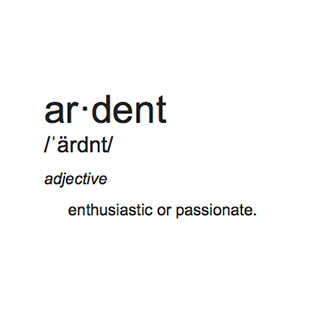 ArdentCode Naming
Contour Technology, as ArdentCode was named for 16 years, knew its name had to hone in on the brand's newly defined pillars of 'Connect/Lead/Deliver' while standing apart from other software development firms in the U.S. and Europe. Using the rare word 'ardent,' we encapsulate 'connection and leadership' while adding the very to-the-point word 'code,' which further infuses a subliminal second meaning: a tightly knit team that is swearing by its work and sticks together as if they are using their unique communication channel.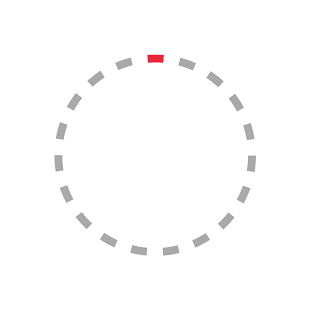 ArdentCode Identity
Minimalistic design language is used to allude professionalism while remaining elegant. Movement directs the eye towards the round icon, which is dotted to represent a chain of connection and algorithmic precision. Three points were highlighted with ArdentCode red to emulate the company's drive to 'Connect, Lead, Deliver', which also visually connects to create the letterform 'A' for Ardent.
Working with Fabian and team FINIEN on our re-branding journey was like putting on glasses for the first time: Everything became clearer, had more focus and appeared more colorful.
- Peter Dulak Founder