FINIEN is the purposefully small consultancy of brand strategist, entrepreneur, and author Fabian Geyrhalter. We create strategic, verbal and visual brand clarity for Founders and CMOs in a swift but highly focused manner. We work in an approachable way with startups of any size and age from around the world. Our process is unique, transparent and surprisingly affordable. We are located in downtown Long Beach (which in itself is located in Greater Los Angeles), but we work around the world. Even in places that don't start with 'Silicon.' This is FINIEN in a nutshell, a specialized brand consultancy that is far removed from a stodgy agency or a hungry design studio. Now tell us about your brand and how we can create clarity for you.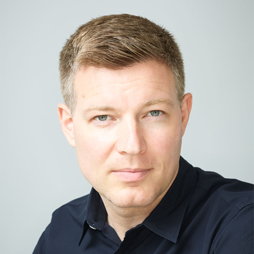 FABIAN GEYRHALTER

Principal
JESSIE CAMPBELL

Creative Lead
MICHELLE PENCZAK

Assistant to Fabian Geyrhalter

EVERETT BARTON

Podcast Editor
How we operate
Fabian is an entrepreneur and consultant, not an agency owner. That shows in the way we collaborate. We encourage clients to bring on marketers and designers to their teams since our process equips them with the clarity and assets they need, so they feel empowered to take their brand into their own hands.
Our process does not allow us to ever upsell clients. It just feels dirty. And needy. We are neither.
We remain as small as possible to keep the quality of work (and life) as high as possible.
A shared revenue model keeps us pushing toward the same goals.
We have a European vacation policy. Almost.
How we share
We translated our popular in-person Resonaid brand strategy workshop into an online course for bootstrapped startups around the world to take and encourage other brand specialists to adapt and re-use our proven framework.
Fabian translates our knowledge into well-priced books, which are available worldwide.
Fabian prides himself in being a truly accessible expert. For $15.95 anyone can hop on a monthly group call with Fabian to discuss their startup's brand pain points or pick his brain on their creative career journey (while supporting his podcast, keeping it sponsor-free and community enabled.) For $112 anyone can schedule a private 15-minute consultation call via Clarity.
Fabian shares his knowledge daily and in full transparency on

social media

.
We invest in a select group of startups financially as well as through our services.
Fabian mentors a handful of early-stage startups at any given time
Awards
Asia Brand Prize, 2021
Logowave, 2021
Communicator Awards, 2021
Logowave, 2020
Communicator Awards, 2020
American Graphic Design Awards, 2019
Communicator Awards, 2019
Davey Awards, 2019
Logowave, 2019
Communicator Awards, 2018
Clutch Top Branding Agency, 2018
Logolounge Book 11, 2018
Readers' Favorite Book Award, 2018
American Graphic Design Award, 2017
Graphis Awards, 2017
Logolounge Book 10, 2017
WOLDA, 2017
American Graphic Design Award, 2016
Communicator Awards, 2016
American Graphic Design Award, 2015
Communicator Awards, 2015
American Graphic Design Award, 2014
American Package Design Award, 2014
Communicator Awards, 2014
American Graphic Design Award, 2013
Commendation by the mayor of the City of Santa Monica, 2013
Davey Awards, 2013
American Graphic Design Award, 2012
Davey Awards, 2012
FoodBev.Com Award, 2012
Graphis Awards, 2012
Intl. Wine Label Design Competition, 2012
MarCom Award, 2012
American Package Design Award, 2011
American Web Design Award, 2011
Davey Awards, 2011
W3 Awards, 2011
American Graphic Design Award, 2010
American Web Design Award, 2010
Communicator Awards, 2010
Summit Creative Awards, 2010
W3 Awards, 2010
American Graphic Design Award, 2009
Graphis Awards, 2007
W3 Awards, 2007
American Graphic Design Award, 2006
W3 Awards, 2006
Press
#smallbizchat with Melinda Emerson
24 Sata
Advertising Week
Agency Post
Agency Spy
Authorsweek (Author of the week)
Bob Morris Blogging On Business
Business Class from American Express
Business News Daily
Business Therapy KNVC 95.1
Business Standard
BuzzFeed
California Home + Design
Carol Roth
CBC Television (TV Interview)
CEO Blog Nation
CEOWORLD Magazine
CGTN (TV Interview)
Chronicle Books
Cliclavoro (Italian Ministry of Labour)
Communication Arts
Conscious Company Magazine
Conscious Connection Magazine
Create Magazine
Creation Numerique
Creative Planet
Creative Review
Creativity
DNR
DesignTaxi
Dexigner
DigitalThread
Dynamic Graphics
EconomyUp
EntreGurus
Entrepreneur
FitSmallBusiness
Forbes
Founder Institute Insights
Fupping
Graphic Design USA
Graphics.com
Graphis Books
Grit Daily
Harper Design Books
Herald Sun
HOW Magazine
Huffington Post
Inc
INDEX Books
International Business Times
Business Therapy KNVC 95.1
Literary Cafe
Logolounge
Long Beach Business Journal
Los Angeles Business Journal
Los Angeles Times
Mad Marketer
Marketing Week
Mashable
MediaPost
MerlinOne Insights
MSNBC
Netokracija
New York Public Library Blog
Northwood University CEO Report
Novum
Package Design
Pepin Press Books
Protocol
Rain Today
Rockport Books
Santa Monica Daily Press
Shots
Shutterstock Blog
SmartBrief
Smarter CX Magazine by Oracle
Startup Nation
STEP Magazine
Sustainable Brands
TASCHEN
Tech Cocktail
Techli
The Dieline
The Employee Engagement Network
The Huffington Post
The Hollywood Reporter
The Little Black Book
The Logo Creative Designer Interview Series
The Robin Report
Thrive
Upstart Business Journal
Ventre Magazine
The Washington Post
Xhilarate
Yahoo! News
YFS Magazine
Zeixs Books