Dear G&Co Client Partners
Change is good, and because you have enabled our success as an agency – we won't leave you hanging. To the contrary, we have a well crafted plan in place to ensure we remain your trusted design partner during our transitional period and that you will find a new studio that is just as conceptual, timely and detail oriented as G&Co when the time comes:
1. Next 3 Months: Business As Usual
Keep calm and carry on, as the saying goes. Finien is still in start up mode and your projects will get finished by us and new ones can get initiated. We are the same team, and I am still the captain of the ship.
2. 3-6 Months: Core Capabilities Focus
Over time, we will only take on projects that fit into our core capabilities: Brand Platform, Naming, Identity Design, Website Strategy and Design. You can learn more about the Finien process to see how your projects will fit in.
3. 6-12 Months: Transition
Over the past months, I have met with many of our 'competitors'. I analyzed capabilities, processes, personalities and company cultures to select a few great design studios that we will be happy to recommend to you based on your specific needs, once the time is right.
If you have any questions about this transition please call me directly at 310-392-7615 Extension 12. If your company is launching new brands and you want to learn about how you can benefit from Finien's unique brand creation process, please e-mail me to schedule a capabilities presentation or lunch to discuss.
Thank you for your continued support,
Fabian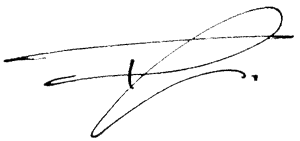 Fabian Geyrhalter, Principal
Geyrhalter & Co/Finien