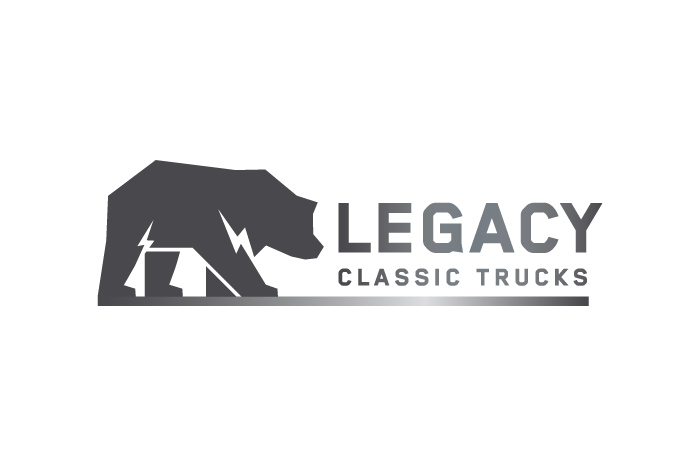 Legacy Classic Trucks Brand Strategy
Legacy Classic Trucks are bespoke restored power wagons - just ask Jay Leno; he knows. As part of this remote brand strategy workshop for Legacy, we dived deep into the emotional connections 25- to 65-year old men have with their immaculately restored Legacy power wagons - 'the kings of trucks.' An expensive and masterfully crafted object of desire, together with Legacy's founder we pointed the emotional connection with the brand back to meaningful outdoor experiences, a sense of personal empowerment, and a deeper connection to tradition. Through our one-day session we defined the robust nature of the product through core values and brand personality while identifying the emotional need of the audience for authentic experiences in the outdoors.
Legacy Classic Trucks Identity
Based on the brand strategy for this power wagon restoration company, we created an impactful mark that represents the core values of durability, strength, and American heritage. A grizzly bear was chosen to symbolize power, strength, and knowledge. The gray gradient is used to resemble a strong steel-like quality. The negative space within the bear creates lightning bolts to emphasize the 'absurdly powerful experiences' while using the product. The typeface was chosen for its chiseled features and bold characteristics. A mark that is as iconic and bold as it is ensuring to remain timeless. All while looking darn sexy on those wheels.