What A Line Of People In Front Of A Phone Booth Taught Me About Brand Advocacy
A few weeks ago I found out about a hidden Speakeasy in walking distance from my house. Not sure how you would react to that news, but I was pretty exhilarated, to say the least. As all legit Speakeasies go, they have interesting hidden entrances. 'Mine' came in the form of a functioning phone booth. Once you dial the right number, the hostess picks up and asks for the daily password, and if you made reservations, you are in. Not so on a particular Sunday evening two weeks ago when there was a line of 80 people waiting in front, yes, the phone booth, to get in. I inquired with the last person in line and that was the first time I learned about 'the coins.'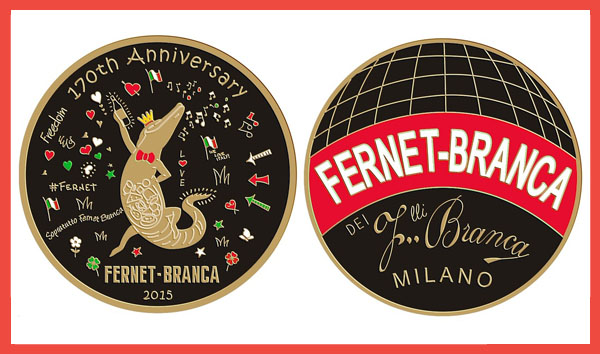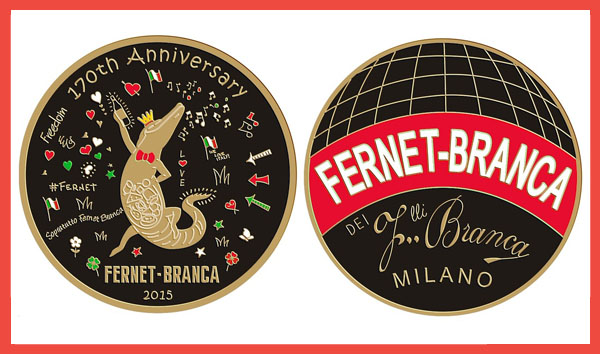 I happened to desire a cold beverage on the very night of the infamous Fernet-Branca Coin Release Party and the ones in line were all bartenders 'in the know.' I spent the remaining evening reading up about this phenomenon; over a cold, home made, cocktail.
Fernet-Branca, the brand of the bitter herbal liqueur that falls into the amaro family of spirits (it tastes indeed a little bit like a sophisticated version of Jägermeister), revisited the tradition of the 'challenge coin,' made popular by the armed forces, but later adopted by law enforcement and the trades. Basically, any group of hard working people that like to drink. So, yes, there are many groups that created their own coins. The rather simple rule of the game: You have a coin, you are in the club and you are safe. You don't, you pay a round of shots.
Fernet took that idea and started creating their own coins, customized to cities or events where they are released in numbers as low as 100 to a group of bartenders, or others in the know. Instead of making it a silly sales promo by randomly handing it out to customers, Fernet understood the power of their facilitators, their real sales crew: the bartenders.
The coins of Fernet come with a few more rules, says Kirsten Amann, the Boston ambassador of Fernet (in an Eater article): "You have to have it on you at all times. You must be able to produce it in less than 4 steps. You're not supposed to give it away or lose it. The only person who can replace it is the person who gave it to you." Needless to say, the Fernet-Branca coins are rare. Very rare. You can fetch them on eBay for $150-$350 a pop. That would be a great tip for any bartender, but they rather keep them on hand than take your money for it.
And this explains a line around a phone booth on a Sunday night. Fernet releases these coins to their influencers and thereby formulates a secret handshake amongst the few. Drop a Fernet-Branca coin at a bar in a foreign city and you will gain immediate friendship, honor, belonging, and likely a free shot.
Fernet successfully understood the importance of the bartender's role as an influencer and how their brand perception of Fernet will spread hundredfold to new customers who want a piece of the story, the intrigue and the idea that they, too, are in the know about a strange bitter liquor from Italy that most have not heard of, or haven't had the guts to order. Creating a 'club' of salespeople that are not employed by your brand is a genius move. Empowering them with a free viral campaign that keeps on spreading, is beyond genius.
Let's take a fresh look at your brand: who really are the direct influencers? Most of the time they are the ones facilitating the sale, and most of the time they are the ones that are the least equipped to share the tales of a fascinating and captivating brand aura. Now that we realized, once again, that long-term allure (branding) sells more than a 'salesy' product push, let's equip your direct influencers with your version of the coin. It will likely not be a physical coin, nor a shot of Fernet, but it should start with your 'secret handshake' and end with a toast to common ground.
[Image sourced via http://www.usmedallions.com/products.html]