Coin It: 3 Reasons Why Your Venture Needs To Develop Nomenclature
Getting a venture off the ground is tough. Competing against similar startups and established players along the way is even tougher.
One tool to add to your 'brand insurance box' (you know, the things you do that make your venture a strong brand) is also one of the simplest and most valuable branding efforts you can undertake: creating a term you can own.
Below I outline 3 reasons why owning your language will leave a quantifiable mark on your brand:
1. It Differentiates You From Your Competitors
Don't come up with a term for branding's sake, rather evolve it naturally. The last thing you want to do is to confuse your customer with strange lingo, instead you want to inform and educate. Think of industry terms that are being used within your segment by your customers – are they all clearly saying what you'd want them to say, or are some misguiding, perhaps even outdated based on the solution your venture offers? Some you might flat-out hate or poke fun at regularly for good reason.
I, for instance, hated the term 'brand collateral' to describe the pieces a brand uses to communicate its brand values, visuals and language to clients, consumers and prospects. During the process of writing the book 'How to Launch a Brand,' I demanded a better term for the visual and verbal brand communication pieces and I coined the term 'Brand Atmospheres.' To me it made for a much stronger and all-encompassing description that felt logical rather than confusing. I trademarked the term, linked it to our web site, named one of four chapters in the book after it and soon prospects started talking about how 'they needed to revisit their Brand Atmospheres.' Long gone were brand collateral conversations.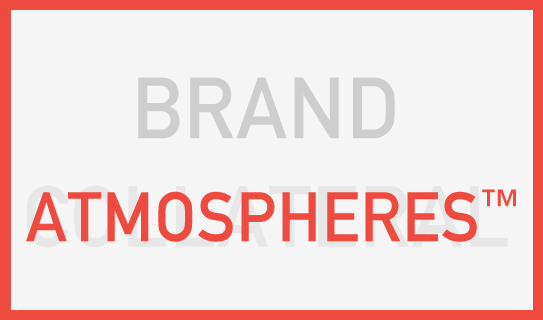 It's not on the scale of someone asking for a Kleenex or making a Xerox of a document, but within my niche it made me realize just how much of a differentiator it became to have marked a term that is being used in conversations by prospect clients. It strengthens the brand perception and creates an immediate relationship between prospect and provider.
2. It Establishes Immediate Trust
Maybe you have a process, a specific way of doing things? Will you call it 'Our unique process' or will you actually give it a unique name that describes your thinking in a better way? I named our one day brand strategy workshop for startups 'Resonaid,' to further describe the function of the workshop: It serves as an aid to make your brand resonate with its customer from the get-go. It turned our process into a product that is instantly tangible as well as ownable.
The unique thing you do, whatever it may be, give it a unique name. If it's unique it deserves it; perhaps even demands it.
People trust something you truly own (up to). It not only adds importance, it also makes it unique to you, which relates to your offering as being substantial, or substantially better than the one of your competitors. Most founders start at the brand name and end at the product name missing out on all the terms in between, which establish trust along the way of the decision making process.
3. It Creates Intrigue And Belonging
Creating a lingo is like your own secret language, which won't remain a mystery for long. It's like writing with invisible ink, only that everyone will ask you to see it. Everyone will want to be 'in the know' and once they are, they will be darn proud of it. They have a sense of belonging. They don't grab donuts at Strange Donuts in St. Louis, no, they grab dones. They call me and ask for a Resonaid workshop, not about the 'brand creation' workshop.
Adding intrigue to a brand is every marketers goal. Usually that involves big campaigns on even bigger budgets. By adding unique nomenclature to your branding efforts, you hit that intrigue mark on a much tighter budget.
While other startups try to become 'the Uber of their industry' why don't you take the direction of becoming 'the Kleenex of your industry' instead? They will call you by your name. Promised.