How Do You Measure Brand & Design ROI On A New Brand Launch?
We get asked this question a lot. The simple answer is: You can't. Will a strategic and design-driven brand launch generate ROI? Definitely. As you have no before/after metrics and are dealing with a new, often innovative and disruptive brand, this is a tough nut to crack.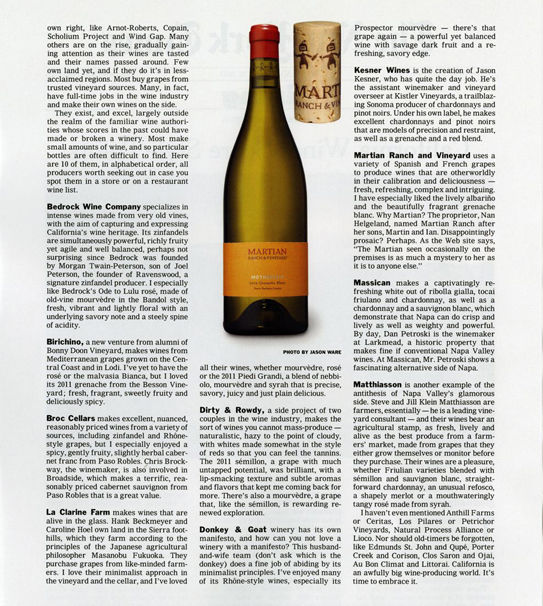 Yesterday, FINIEN client Martian Ranch & Vineyard sent us above reprint of a New York Times article that ran a couple of weeks ago, entitled "California Wines Score Style Points." We were grateful and proud of our collaborative achievements. Their wines are truly other worldly so it comes as no surprise that the winery receives praise on the highest media levels. But as one of ten featured wineries, their product is the one that has been picked by the editors to be featured with a rather large photo of the product packaging, including…the cork.
Now that is true ROI on a strategic and design driven brand launch. Seeing the wine brand rather than just reading about it creates immediate product recognition, leading to impulse buys and elevated brand perception. Most wineries make their branding effort the last agenda item with the smallest piece of the overall budget left over and they wing it days prior to bottling their wines. Martian hired us to create a brand with a focus on product packaging that stands out on the shelves and has a cohesive brand story to tell that is unique and interesting.
It showed…and now it sells.