Hitting The Mark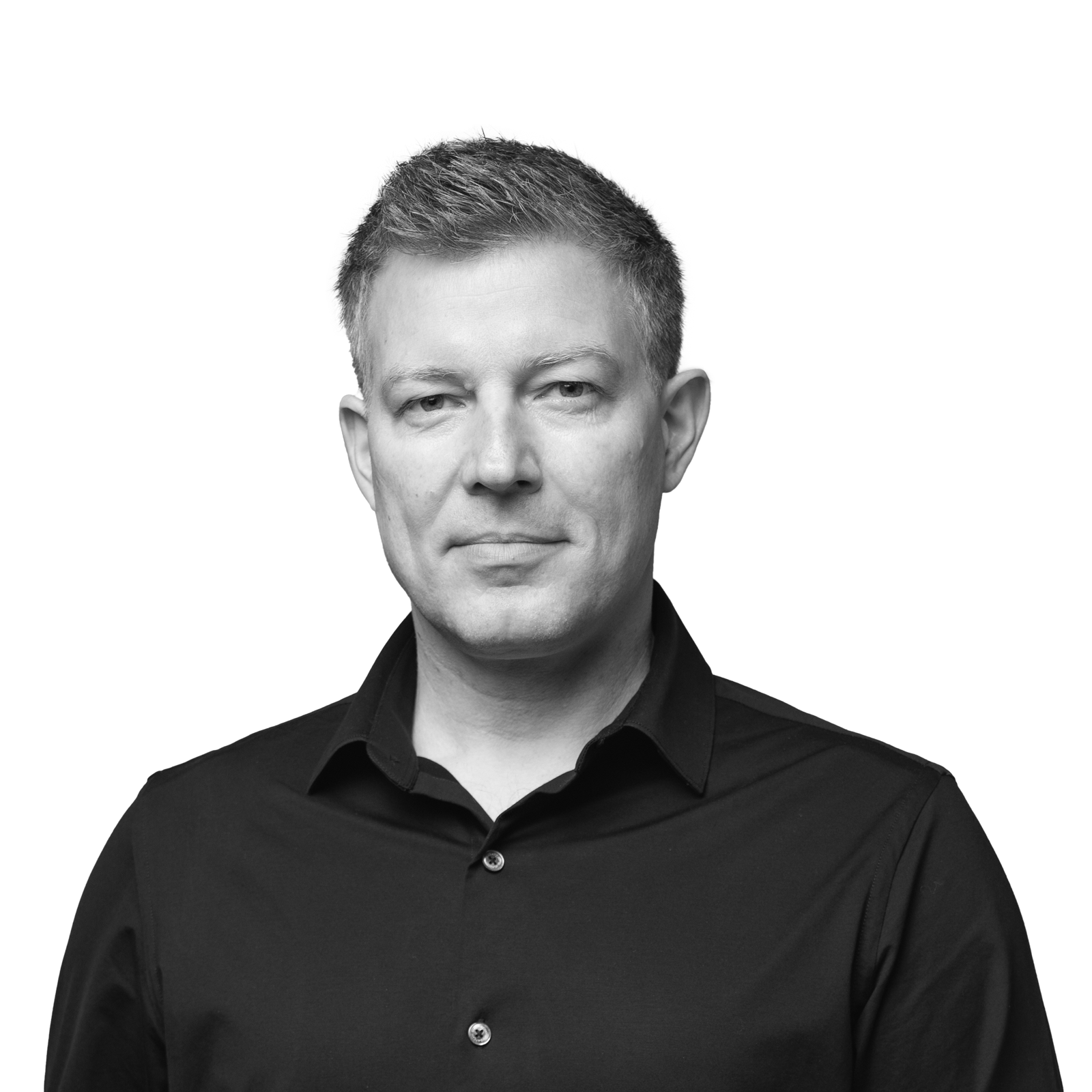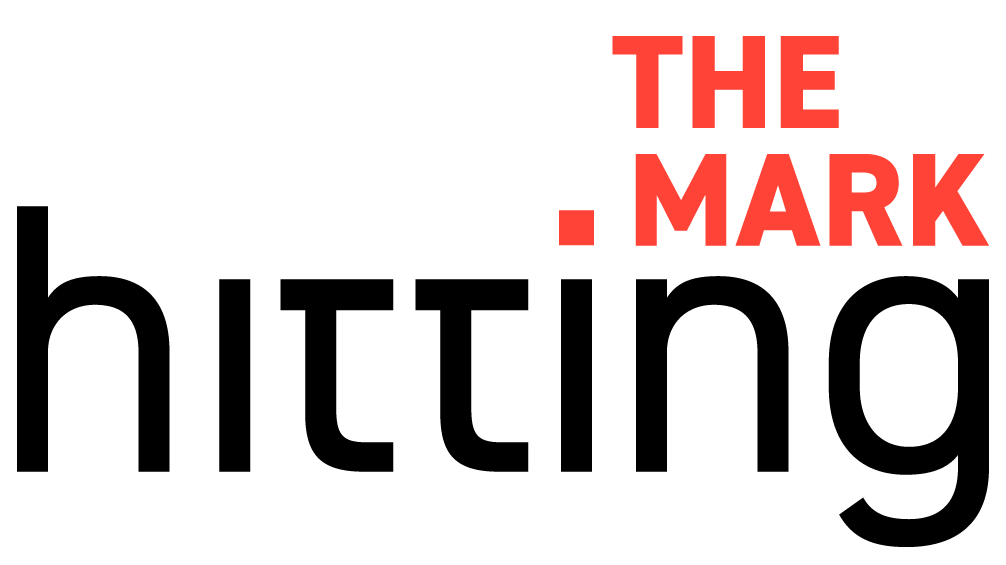 Conversations with founders about the intersection of brand clarity and startup success.






EP018 – Stephen Sokoler, Founder & CEO, Journey Meditation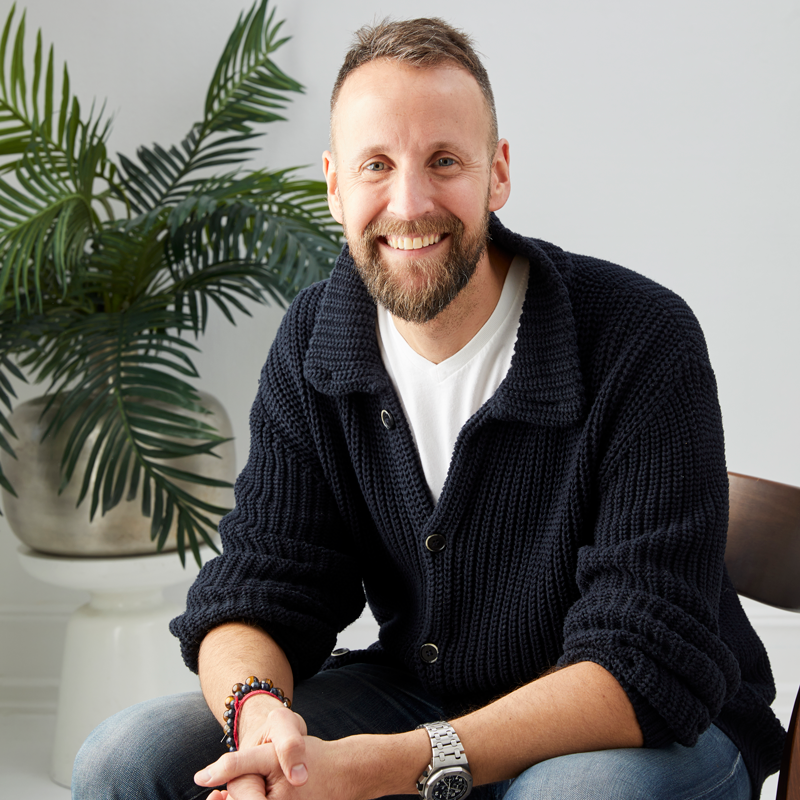 Strategic Clarity + Visual Clarity
Fabian talks with Stephen Sokoler, the founder and CEO of Journey Meditation. Stephen runs a company on a mission: to help all people live happier, healthier, less stressed lives. Founded in 2015, Journey is building the world's largest, most supportive meditation community both online and off. TechCrunch coined it 'the Peloton of meditation.' Journey also operates corporate programs with organizations ranging from Facebook, Disney, and Nike, to charter schools, hospitals, and non-profits.
Take a breather and let your mind wander, away from the Donald Trump and Boris Johnson world on the outside, to start looking within, because here's a thing you don't see mixed very often: meditation and branding. And on this episode, we see the two blend together effortlessly and authentically since Stephen listened to his friend Simon Sinek's advice and asked the question 'why?' at the onset of his new venture, and a great brand foundation derived from it.
Notes
It is not an easy task to stand out amongst the many mindfulness apps – from Headspace to Calm (which is valued at $1 billion) – while creating a brand that does so in an authentic manner. But Founder and CEO Stephen Sokoler and his team at Journey Meditation did just that, and mainly through the use of imagery (cleverly branded by use of color) featuring members of their tribe, from staff to teachers, shown in everyday life poses rather than sitting with their eyes closed, meditating.
The Journey LIVE meditation app is an experiment in community creation, which is at the heart of branding. Stephen shares with us how he crafted a brand around human connection and why a brand's meaningful foundation is essential for any successful launch. Now, close your eyes, take a breath, and hit that play button. Once you are done, and you realize that you'd like to meditate to an actual class, hit the app store and search for Journey LIVE to get on the path of finding your inner zen.
____Full Transcript:
F Geyrhalter: Welcome to Hitting the Mark, a show known for the charismatic and wise founders and investors that provide us with behind the scenes insights into their intriguing brand stories. From companies as diverse as Liquid Death, Beyond Meat, and Parlor Skis. Today I invite you to take a breather and let your mind wander, away from the Donald Trump and Boris Johnson world on the outside, to start looking within, because here's a thing you don't see mixed very often: meditation and branding. I'm thrilled to welcome the founder and CEO of Journey Meditation to Hitting the Mark. Stephen Sokoler runs a company on a mission: to help all people live happier, healthier, less stressed lives. Founded in 2015, Journey is building the world's largest, most supportive meditation community both online and off. The company recently released a first of its kind mediation app, Journey LIVE, which offers users daily live-streamed group meditations led by experienced and diverse teachers along with a supportive and engaged community base. TechCrunch coined it the Peloton of meditation. Journey also operates corporate programs with organizations ranging from Facebook, Disney, and Nike, to charter schools, hospitals, and non-profits. Prior to Journey, Stephen was the co-founder and CEO of Altrum Honors, which helped organizations celebrate and inspire their employees. Stephen built Altrum into the global industry leader, and sold the company in 2014. I, myself, started using Stephen's new app, recently, just in case you're wondering why I sound so very calm today. Stephen, thank you for being here and welcome to the show.
S Sokoler: Thanks for having me. Thanks for having me. Really a pleasure.
F Geyrhalter: So, on my way in this morning, on my commute, I listened to another podcast you have been featured on, just to prep for this show, as any good host would do, and next thing I know, it's that the host of the podcast I listened to actually asked you lead them into a full-on meditation. So, here I am, in L.A. traffic, being asked to close my eyes and let my mind wander off. It was pretty funny. But, I survived, because I'm a smart guy who knows when to follow orders and when to refrain from it. So, Stephen, tell us a little bit about … no pun intended … your journey from running meditation programs at companies like WeWork and Spotify, to launching the app, and why you wanted to enter this seemingly-competitive digital landscape, with apps like Headspace and Calm, at this point in time.
S Sokoler: Okay. Well, I'm glad that you didn't take my advice and close your eyes. I think, maybe, I should issue a warning beforehand, so that people know you don't need to close your eyes while driving.
F Geyrhalter: Well, it's definitely a good thing for both of us, and for my listeners, because otherwise, this would not happen right now.
S Sokoler: Absolutely. Absolutely. So, to your question, we've worked with a really wide variety of organizations. Big Fortune 500 companies, law firms, start-ups, non-profits, and what we saw was there was real magic when people came together. Came together to meditate, to connect, to learn, to listen, and so we said, "How can we scale this?" And first, that meant opening new cities. So, we moved from New York to L.A., San Francisco, Miami, et cetera. We're now in 20 cities all over the world. But then we said, "How can we use technology?" And when we looked at all of the existing apps, you mentioned a few, but really all of the existing meditation apps, they were all exactly the same in two key ways. The first is they're all single-player, so you're doing them by yourself. And the second is you're listening to a recording from some time in the past. Could be a year ago, could be five years ago. But, it's something that took place in the past.
S Sokoler: And for thousands of years, meditation's been practiced in communities. It's something that we've done together, with teachers, with fellow meditators, with community members, and for the last five years, it's something we in the west have done by ourselves on our phone. And so, we thought there was a really interesting opportunity to bring meditation to people in the way that it had historically been practiced, but to leverage technology. And so, that's why we set out to build Journey LIVE, the first live group meditation app. You can ask a question, you can connect with the teacher, you can meditate with your friend, or your family, someone across the country, across the world. Just a much different, a much stickier experience.
F Geyrhalter: I think it's a fascinating concept, because in the beginning it sounds like why would we need another meditation app, but it is, actually … That is a huge pivot, and just a little bit about my background with meditation. So, back when I was studying at ArtCenter College of Design here in Pasadena, strangely enough for the times, they actually had a meditation class, and it's also strange for a design college. And, it was the very first time I meditated altogether, and it was such an amazing experience, because I actually felt that levitating sensation. Like, I actually truly believe that my entire body was off the ground for a few minutes, and I have not once felt it ever since. So, I tried plenty of other classes, and then a plethora of apps, and I don't know what it was that day, but I never got back to that state again. And it was absolutely sensational. Definitely one of the more memorable moments of my life. So, I am big believer in the power of mediation, of yoga, and breathing, just simply breathing, to get us through times of stress and anxiety, and to make life simply better. I'm actually not sure how I could do another keynote speech in front of a large audience without using the simple power of breathing, to prepare myself in the hours and minutes before I hit the stage for that unusual rush of adrenaline. Now, back to meditation itself, and the actual app, one of the issues I personally have with a lot of mindfulness apps is that meditation, to me, is very personal. I could be meditating to an app together with my wife, which we do occasionally, including last night. And afterward, she may tell me that she absolutely loved it or she may have even happily dozed off, and I had the exact opposite experience because it is very much about human connection. Does that instructor's voice, does his or her tonality, does the speed, does the style, speak to me or not, right? So, with Journey, you're really honing in, as you mentioned, on that idea of individuality. So, you've got various teachers with various backgrounds at various times throughout the day. How important is individuality for the Journey brand, and a brand that also has quite the opposite, which has community, at its core?
S Sokoler: Well, you touched on a lot of really, really interesting things there. So, I want to go back to the beginning when you started … when you first started meditating in college. Happy to hear that you didn't levitate while you were meditating in the car. There's a book called Altered Traits, and obviously the name is a play on the idea of altered states. And I think that meditation is often associated with things like the experience you had, or you meditate and you feel really blissed out, and everything is calm. Or you feel connected to something. And while that can happen, that doesn't necessarily need to happen. You know, and I think a comparison that can resonate with some people is the idea of runner's high. You run, and oftentimes you're running and you're thinking about things, work, family, et cetera, but then sometimes you reach this point and your mind just goes blank and you just have this really beautiful zen-type experience, like being in the zone. And while, again, that can happen, that's actually not the point of meditation. The point of meditation is to experience the mind to learn how to better work with this really fascinating thing that drives us. That drives our lives. And so, when you mentioned the individual experience that you have and your wife has. While experiencing the same class, you touched on a number of things. The teacher's voice, their style… All of those external things are very, very important. But the other thing that I would add to that is the internal experience. I might sit down, and you might sit down to meditate, and I might be agitated. Or my mind might be restless, or I might be sleepy, and you might have some totally different experience. So, I think that's one thing that's really interesting about meditation is we often associate it, like society views it as this way to calm down. This way to chill. This zen-type experience. It may be that. But it may not be. It may be very awakening. It may put you to sleep. It may make you agitated. And what's beautiful about it is the practice is one where you start to embrace the fullness of life. The whole human experience, because while we, of course, want to be happy, and happiness is very, very important, that isn't always the case. And so, how do we work with our mind? How do we work with our emotions, our thoughts, our feelings when we are triggered? Or when we are angry? Or when we are sleepy? And so, meditation can really help with that. And so, coming to your actual question, the part about the individuality, when we think of Journey, we think of Journey as a supportive, inclusive community. Both online and off, actually. You know, the offline part being everything we've done over the last four years, and the online part being Journey LIVE, which we just launched. And the idea there is that people are there for you, both the teacher and your community of meditators, with whatever the experience is that you're having. And that's why the interacting is really important. You don't get that with a lot of the other apps, where you might meditate and have some experience and not know what it means, or want to share it, or be confused, or be sad, or angry, or happy. Really, a whole range of emotions. And so, having the community allows you to have your individual experience while being a part of a group that can support you and hold you when needed. And share in your victories as well.
F Geyrhalter: A lot of what you said was really meaningful to me, and talking about the idea of this array of teachers, who I heard you say in the same podcast, I believe, that I didn't doze off to, which was good, that they're all unscripted by the company. So, you actually don't tell teachers on the app what to say, how to say it, et cetera. But, all of them, because of that, bring their own personality into play, which is great, right? Because I feel there is a real connection if you do connect, but there's also real danger in there. When I, for instance, download the app and I try it out, because that's what people do, right? They give it a try. And the first person I have to chance to meditate with since this is not on-demand and you usually only have one or two session that you have access to at any given point of time, which is very different from all the other apps, right? I, literally, go into Journey and I have the quick fix right now with one person, and it always varies, and then there might be a 9:00 a.m. class or 10:00 a.m. class, so basically I usually have two people that I can choose from. What if that one person does not resonate with me, and I say, "Oh, Journey LIVE? That app is not for me."
S Sokoler: Yeah. That is definitely a risk. That is one of the things that live can cut both ways. You touched on two things there. One is the teacher not resonating with you. The other is the fact that it's unscripted. So, even if the teacher may resonate with you, perhaps today they're talking about something that doesn't resonate.
F Geyrhalter: Correct. Yeah.
S Sokoler: Right? Perhaps you came in and wanted to meditate on one thing, and they offered you something else. Now, I'll tell you a couple things. So, for one, we were really fortunate. We pay our meditation teachers very, very well. Especially by industry standards. The second thing is we work really hard to make it a community, a teacher community, so the teachers can connect, and feel supported. And so, we were able to recruit some of the best, most interesting, experienced, skilled meditation teachers in the world and have them as part of our founding teacher community. So, we have these people who have done this type of work for many, many years. All right. So, that's the first thing. So, we've been very selective in who can represent the Journey brand. The second thing is giving them a basic framework to be able to work with it. So, not a script, not a … this day you're going to talk about stress, and this day you're going to talk about balance, but really a framework to say simple approachable, secular, non-esoteric … Keep it in a way where people … You're meeting people where they are. Meet them where they are, so don't start speaking in overly scientific language, or overly spiritual. Certainly not religious. So, there's this really basic framework so that, hopefully, 99.9% of the time, if you go on there, and you happen to go on at noon and sit with Miriam, or 10:00 p.m. and sit with Hector, you find a teacher that you say, "Wow. That was great. That was a great experience. I really enjoyed that." The other thing that we have is we have teacher bios. We're now adding videos, so that you could see the teacher beforehand, so that you get a little bit more information, so you're not just going into the class blindly, but you say, "Ah. I see John has a background where he worked with executives." Or, "I see Cesar was a veteran." Or, "I see Amanda studied at UCLA in this particular style." And you can engage with them beforehand. So, it's not quite as much just picking and going from there.
F Geyrhalter: Right. Right. No, absolutely. And I actually spent some time on Journey's Instagram the other day, and I read the beautiful Antoine de Saint-Exupery quote, and I think it's Cheryl, one of your teachers. She posted it. And it says, "All that is essentially is invisible to the eye." Which, again, made me realize that meditation at its core is as far removed from branding as anything ever could. So, it must be difficult to, quote unquote, brand a business like yours. And one thing I noticed, and you just hinted at that when you talked about individualities of the teachers, of the bios, but I noticed an absolutely love … and must give you tons of credit for this, you are actually only showing real people that are from your tribe, so may that be your instructors, teach members like yourself, or participants on your website, and in a manner that is just as authentic as it is professional, so you really pulled this off. And, in a way, I would it's actually branded. The way that you use the colors, and the way that you make this very much about the personalities within the app, which is such a huge differentiator to all the other brands out there. How did you go about the visual, but also the verbal, brand building for this meditation venture?
S Sokoler: Yeah. That's a great question. I think all credit really goes to our head of marketing, Jen, who's just been such a dynamo when it comes to bringing the brand to life. We worked for four years prior … or three and half years prior to Jen starting, and the mission was always really clear, right? Help people live happier, healthier, less-stressed lives. Build the supportive, inclusive community where people can connect. People can grow. But how do you show that, right? That's a real interesting branding challenging. I'm sure you can appreciate that. If you show people sitting with their eyes closed meditating, that's the same thing that everyone else is doing. And it's boring. And the truth is, that's not what we're about. We're not about sitting there and calming down, we're about waking you up to what life can be. It's about how do you savor the ordinary and extraordinary moments. How do you live a life filled with emotion, where you're walking down the street and you notice things, and you're talking to someone, and you're really listening, and you're really present. We've all had those experiences where we're sitting and eating food, and we take one bit, and it tastes so good, and then the next thing you know you look down, all the food is gone. You don't even remember eating it, because your mind was somewhere else and you just went through the motions.
F Geyrhalter: Yeah.
S Sokoler: How do we capture more of everyday life, and so branding that becomes a challenge to say, "How do you show the vividness and beauty of everyday life, and have people understand it's mediation?" Right? If you just show people, two people eating ice cream, that's great. But is it a Van Leeuwen ad, is it a Häagen-Dazs ad, or is it a Journey Mediation ad? You know? Who knows? So, I think our head of marketing really deserves all the credit of walking this really fine line of showing the vividness and excitement of life, but also tying it back to Journey, to meditation and to the idea of community.
F Geyrhalter: I absolutely agree, and hat's off for that move, because once it is done, then you look at your website, and you just kind of take it in, it appears to be so easy. But it's not. It's not, to actually go deep into brand and to actually understand what the brand is about, which you so perfect explained right now, and then to visually walk that fine line. And just because we already talked about individuality. For a little now, we talked about community, I will ask you a brand question that my regular listeners I won't let any guest get away without answering, so if you did any prep at all, you might know that this is coming up, because I always do this. If you can sum up all the parts and pieces of the Journey brand in one single word, or a two-word phrase, what would it be? And I'm so thrilled to hear your answer for that, because I … especially with your app, it is all about … Well, you tell us.
S Sokoler: Yeah. I would say it's human connection. I think that's what the brand is about. I think that's the essence and the core of this, and it's connecting with others, but it's also connecting to yourself, right? People, again, often think of meditation as this thing to calm down, and it can help with that. But, my favorite definition of meditation … And now that you mentioned you listened to the other podcast, now I have to think back what did I say there? I want to make sure I say something new and interesting here, but …
F Geyrhalter: It's okay. I hope there are more listeners than myself today.
S Sokoler: Well, I don't think I said this, but my favorite definition of meditation is the Tibetan word gom, G-O-M, which means to become familiar, right? And it's a practice where you become more familiar with yourself, more familiar with your thoughts, and you habits, and your patters. And so, when you think about Journey and the brand, the one word, or I'll take your generous of having two words, it's human connection. It's connecting to yourself, and connecting to others.
F Geyrhalter: That's wonderful. And I think your marketing did a great job of actually using that as that brand DNA that she then so successfully, with the team, kind of ran through the entire journey of the Journey brand. So, that's what meditation means to you. What does branding mean to you? Maybe outside of Journey, I know you've been a successful entrepreneur for a while. This is not your first rodeo. What does branding mean to you?
S Sokoler: Yeah, I think, to me, branding is all about how we make a person feel, how we show up to serve our mission, how we live out our values through every touch point with both the customer and the internal team. I think when it comes to brand, it's very easy to look at things externally, you know the advertising, but I think it's also important to look at the internal stuff. How are you running your organization? Is the brand seen and felt, deeply felt, internally? So, for us, that's how I think of it. How we make someone feel, how we're serving the mission, and how we're really living out the values that are so important to us through every touchpoint.
F Geyrhalter: Absolutely. I like that a lot. It works, really, for any company actually, and it should work that way for a lot more bigger brands. Talking about your clients, your customer, but also talking about data, because I know that at the heart, data is important to you. I know that there … when you work with companies directly, like we work Nike and such, you actually have data comparisons where you talk about this is how people felt before this started, doing our mindfulness exercises, our meditations, and this is how your employees actually feel later on. Did you ever go against your early customer data, with that app, which I know you've got about 3000 people … just these beta users, before you even officially launched. Did you ever go against the data and did a gutsy move solely based on instinct? So, for instance, your offering for your classes. Most are not on-demand. The app comes at a higher price point than most competitors. I feel it is a genius move, as it actually creates scarcity, and accountability. And accountability, I think, is really important. I would go back to your app because I know that I have to be there at six o'clock, or at eight o'clock, today, right? Because that's how my mind works. If it's always there, I just forget about it, because I can do it any time. But, I know because you're big into data, I wonder how much of some of these decisions was data and research-driven, and how much came from just an educated gut instinct from you or your team, or maybe you have another example where you went by instinct, then created an important aspect of your brand that users now can't live without, even though they didn't know they wanted it in the first place.
S Sokoler: That's a great question, and I think the answer is Journey LIVE. That was a big instinctual move for us, so I had, and I'll say we had, this gut feeling that this made sense. But we had no data to support it. So, every other app was, and still is, a bunch of recordings and they're all audio, and they're recordings from two years ago, five years ago, et cetera. And now we're coming in and saying, we're going to do video. We're going to have a really diverse group of teachers, so instead of Headspace, which has one teacher, Calm, which has one teacher. They have some other stuff, actually, but there's one main teacher, who's wonderful.
F Geyrhalter: Right.
S Sokoler: We're going to have a community of teachers, and since we're committed to representation, over 50% of our teacher will be teachers of color. We want our teachers to serve, to look like the community we're serving. So, when it came to the actual idea, we said, okay, we're going to do video, right? That's different. Nobody's doing video. We're going to do live. Nobody's doing live. We're going to do group. We're going to have people be able to interact with the teacher. We're now adding on the ability for students to interact with each other in class. So, currently, students can interact with each other before class, and they can interact through the teacher during the class. Now we're adding …
F Geyrhalter: How can they do that? How can they do that? Sorry to interrupt, but that's an intriguing part of your app. How do student actually interact with teachers?
S Sokoler: So, before the class starts, there's a waiting room. So, think of it similar to how you go to any class, whether a yoga class, a meditation class, a fitness class. So, before you go in, there's an initial prompt. So it says … Well, actually, the first thing it says, it says you've entered the room. So it'll say, "John has entered the room." Or "Rebecca has entered the room." And other people see that and can wave and greet you, give you a little hand emoji to say, "Hi, I see you." Then there's a prompt, what's one thing you're grateful for today? So you might say, "The rain here in L.A." Or I might say, "Sunshine here in New York," or you might say your friend, your family, your baby, et cetera. Coffee is a nice popular one in the morning. And other people can acknowledge that. They can send you a little heart emoji. And then after that, people can chat. So people can say … One person said, and this is on the heavier side, but somebody said, "I'm really grateful for this community, because I just lost my mother." That's obviously not the day to day experience, but people can then say, "I'm so sorry for your loss. I'm here for you." Or somebody could say, "I just got a promotion at work," and somebody else will piggyback on that and say, X, or Y, or Z. So, giving people the ability to communicate before class. And then, once class starts, people do not have the ability to message each other, but they have the ability to message the teacher. So, that's the part that we are changing. So, as of now, people can message the teacher to ask a question, or to make a comment, and the teacher, of course, sees who's in the class and can recognize them. Michael, three days in a row. Thanks for showing up. Keep up the great work. Jonathan, I know this is your first time. It's so nice to have you here. Things like that. And you could also speak to the comments, but now we're allowing students to see each other's comments. So, adding another layer where people can be social and connect. Yeah, so that's currently how students are able to connect, and then of course, off the platform we have the private Facebook community. The teachers also give out their email address, so that students can ask a question one-on-one, which you'd actually be surprised. People ask quite a few questions. But we said, "How can we make it a whole universe, a whole community, where people can interact with both students and teachers in whatever way speaks to them at that time?"
F Geyrhalter: Huge brand differentiator, and I also believe that since a lot of that came after my question about how much of that was gut instinct, I think a lot of that seemed to have come from gut instinct, and now you're utilizing data to actually, most probably, make it better. But, it seems like a lot of it was just based on you feeling like this is something that the world needs again. Community in meditation.
S Sokoler: Yeah. I think that it was a big bet by some of our early investors to say, "Hey, we believe in this. This makes sense to us. I could see how this is a better way of doing things." Because it wasn't necessarily obvious to all. My hope is that we're able to build Journey to the place where people look back and say, "Ah. It's so obvious. Of course that would work." The same way people look at Peloton now and they're like, "Makes perfect sense." But when John Foley, the CEO, was out raising money, nobody was interested. They said, "Oh, you can't compete with Soul Cycle for this reason. Nobody's going to buy an expensive bike. Nobody's going to do this," and he and his really capable team proved them wrong, and now it looks so obvious.
F Geyrhalter: Right.
S Sokoler: And I'm hoping that we can do the same. That people will look back and say, "Why would I listen to a recording from five years ago by myself when I can join a class and actually interact with people?" The same way people look at group fitness now. Instead of going to the gym and exercising by myself, I can do something with other people, with friends, with a live teacher. They see me. They can acknowledge me. Much more engaging. Much stickier. Just a better experience.
F Geyrhalter: Right. And that idea that you can ask the teacher a question, I think that's really, really huge, because, like you said, someone just lost a loved one, and they feel the need … they need someone to get through it, and maybe just a couple of words from not only the community, but also the teacher. A one-on-one, where you can just quickly chime in, I think that's really, really powerful. And, I am …
S Sokoler: And it doesn't have to be that heavy.
F Geyrhalter: Of course.
S Sokoler: It could be when's the best time that they can meditate, and I might say, "For me, I do it in the morning. It's really beautiful." And somebody else might say the evening.
F Geyrhalter: Exactly.
S Sokoler: Or somebody might just have a question, "Why aren't I levitating anymore? How do I get my levitation skills back?" People could ask really light questions just because meditation's one of those things that can be confusing. It's a thing that can be tricky.
F Geyrhalter: And I will ask that question, because I need my levitation back.
S Sokoler: Yeah.
F Geyrhalter: So, I'm sure raising funds for this type of startup must have felt a little bit like a lot of female founders talk about how they have a really hard time trying to get investment for products that have more of a female audience, that cater to female needs. So, not only is it the entire problem of a female founder and all the cache that comes with that, right? But it's also catering to a very different target audience. I'm sure if you walk into an investor room and you say, "Look, we're talking about meditation. We're talking about an app. This is … this needs to be about community," that 99% of those investors, it just goes right over their head, because they have not experienced that. Is that assumption correct?
S Sokoler: Well, I think the assumption is correct that investors don't always relate to meditation, and they often think someone who's started a meditation company just wants to relax all day, and wear tie dye shirts, and all the other things that … the stereotypes that go along with somebody who's meditating. They're so laid-back, they're not driven, et cetera. Now, fortunately for us, there are several meditation apps that have achieve tremendous success. Calm has just valued at a billion dollars. I mean, that's incredible.
F Geyrhalter: Unbelievable. Yeah.
S Sokoler: Headspace has had great … It's unbelievable. Headspace has had great success, so when investors see that, they say, "Ah. Businesses can be built here." Now, I will go back to the original statement, or part of the question. I feel like female founders have … The environment with which they're attempting to raise money is really challenging, and I think as a male founder, I have tremendous privilege, regardless of what type of product I'm actually pitching. So, I don't know if the comparison actually works. I have a lot of empathy for my colleagues and peers who are female founders, just because the environment is … can be challenging to raise money from largely male investors. That being said, it's beautiful that the community is taking notice, and by this I mean the investor community, is starting to take notice, and take active steps to change that. But, I do think that even for me as a male with a meditation company, I still have significant unfair advantage over a female founder when having those meetings. Unfortunately, actually.
F Geyrhalter: I absolutely agree. Absolutely agree, and fingers-crossed, it is changing right now. It seems like this is the time, it is the place, where all of this is shifting. I, for instance, have a really hard time getting female … successful female founders on this show, which to me, make me believe that not only, sadly, it's a scarcity, but mainly they're just so darned busy, because everyone wants them, right? So I think things are changing, and it's for …
S Sokoler: I have a few great ones for you. So, after this I'll send over a couple names.
F Geyrhalter: Oh, please do so. Please do so. Yeah, I started looking at my podcast with very critical eyes. It's like, "Oh, here's a white male founder. Oh, here's another white male founder." And, that's not the world out there. So, I want to make sure that I'm walking that walk, too.
F Geyrhalter: We started going into a lot of different directions. One last big question for you that is always important for me to share with my audience. Your app has launched fairly recently. It's already very successful, but for Journey maybe as a brand, not necessarily Journey LIVE the app, but Journey, what was that one big breakthrough moment, or Journey LIVE, right? It depends on you. What was that one big breakthrough moment that propelled that startup into a brand? This may be anything from PR to getting first social proof to major investment coming in, scoring a particular teacher. What was that time when you just turned around to your girlfriend, you said … or to whoever, and said, "You know what? This is it. It just happened."?
S Sokoler: Well, I'll tell you the moment that it felt real to me. Which was when we did the photoshoot to launch the brand, the one that you mentioned. Those photos on the website. That was a time, to me, that I said, "Wow. Something is really happening here." And I think it was because I had, to be honest, I had some fear or trepidation, that I wasn't even really aware of, around going out to recruit the best teachers in the meditation space. I think I said to myself, "They're really busy. They have other things going on." But what started to happen is I started to talk to different teachers. I spoke to my longtime friend, the amazing meditation teacher Jackie Stewart, and I shared this and she said, "Wow, this is so exciting." Or I spoke to Cheryl Brause, who you mentioned before, and she said, "Wow, this is unbelievable. This is such an interesting idea." And I was having these conversations, I started to realize maybe we're on to something. There might be something here. And you mentioned my girlfriend. I have told my girlfriend this story. The time that it really happened, because this is actually right when we first started dating, was when we came together for this big photoshoot. So, we had our head of marketing there, of course, we had to photographers, lighting people, makeup, et cetera, but we had all of these amazing teachers, super diverse, from different backgrounds, different lineages, different walks of life. We had my partner in the business, David Nichtern, who's been teaching for, I want to say, 40 years but maybe he's … maybe it's more, maybe it's less. But, around that time. I mean, almost as long as I've been alive. And everyone came together and it felt like the brand was really alive, and you could see the excitement in people's eyes. So, that was not the time that propelled us to startup success. Not that I'd say we have startup success. Not that that's how I would … I think of it anyway. But, that was really a breakthrough moment for me, in seeing the brand really alive in such a beautiful and powerful way.
F Geyrhalter: Literally coming to life, right? I mean, that's … Yeah.
S Sokoler: Yeah, literally.
F Geyrhalter: That's fantastic.
S Sokoler: And to take it one step further, it seemed to me like this is how meditation will be practiced in the 21st century. There's all these great studios, you could go to Mindful, which is a great studio here in New York, or you could go to Unplugged in L.A. It's nice for me to give shout outs to all these communities that have helped me, personally, so much. And could sit with people. And that's great, and there's a time and place for that. But, perhaps you don't have time. Or, perhaps you live in the middle of the country, or any other reason. Perhaps you don't have the economic means to be able to go and afford it. Having something like Journey LIVE, where you could sit every day with a great teacher and be able to connect, I think that's really, really powerful, and could be quite exciting for what this society and … needs right now, in terms of coming together.
F Geyrhalter: Indeed. Indeed. One last piece of brand advice. So, not self-care advice, which is what you usually get asked to do. But, brand advice for founders that are building their own companies right now that are listening. Anything that comes to mind where you say, "This is something that I learned, and I would love for people to take that to heart."?
S Sokoler: To quote my friend, Simon Sinek, it starts with why. Getting really clear, upfront, about what it is that you are looking to do in this world? What is the mission? What is the vision? What are your values? What resonates with you, deeply? Making money is fine. That's important. A business has to survive. It has to thrive. It needs to make money, but what is it that at the end of the day is going to say, "This is what makes us unique. This is what's going to get somebody to come in and dedicate their time and their energy and their life to this mission, and this project." And to get investors to say, "Yes, I'm willing to put our dollar, or investor's money, to you." So, for me, it's all about how to find that mission vision and values upfront and then continuing to lift that. Continuing to make sure that that staying relevant and really keeping that top of mind.
F Geyrhalter: Absolutely. That is exactly what it is really all about, because if you don't have that answer to that why, you can scratch everything else. As we build brands here with my consultancy, if I don't derive that why from my client in a really, really meaningful and deep enough manner, then everything else thereafter will just be so what type of branding. Like, it will be a so what type of product offering from a so what type of company. So, I totally, totally agree with you. Listeners who need to breathe deeper more often, and with an expert by their side, where can they learn more about Journey LIVE?
S Sokoler: They can go to the website, which is JourneyMeditation.com, or they can go to the Apple App Store and download it. It's Journey LIVE. Everyone gets a free seven-day trial, so they could check it out. They can meditate live, they can listen to the recordings, they can connect with the community. So, go to the website, or go to the app store. JourneyMeditation.com or Journey LIVE in the app store, and yeah. We'd love to connect with you, and if you've heard … If you're listening now and you come through, let us know. Let us know in the class. We'd love to hear it. So, it would be great to connect with all of you.
F Geyrhalter: Excellent. Stephen, thank you so much for having been on Hitting the Mark. It actually did exactly that, and I'm exciting to catch a few classes in the upcoming days, and hopefully make it into a healthy habit for myself.
S Sokoler: Thank you. I really enjoyed this. This was a pleasure. Thank you so much.
F Geyrhalter: And thank you all for listening. Please give the show a rating, wherever you listen to it. It really helps this still young podcast to be discovered by other founders, creatives, and investors. While talking about online classes, and while talking about the big why, moving away from meditation for a few seconds, I'm actually thrilled to finally announce the brand strategy E-course I just launched. I distilled my full-day workshop, which I host one-on-one with my clients around the world that cost, usually, eight grand, into an online course at a fraction of the cost. So, if you need to define your company, your culture, and your story while drawing your audience into your offering, head on over to Resonaid.com That is A-I-D, as in aiding to resonate: Resonaid.com. I hope to see you there and to guide you to a strong and meaningful brand foundation. The Hitting the Mark theme music was written and produced by Happiness Won. I will see you next time, when we, once again, will be hitting the mark.
---
0 COMMENTS