Hitting The Mark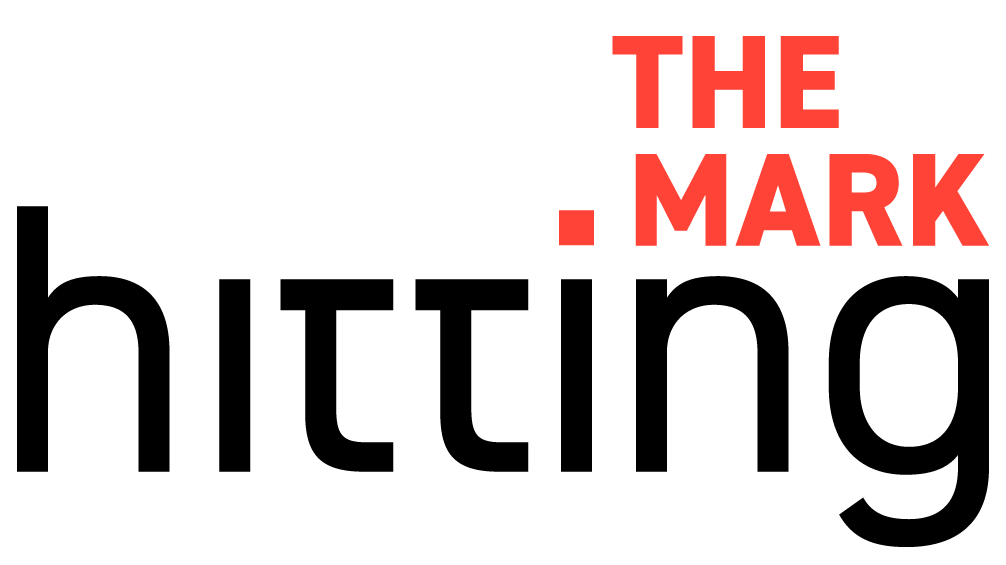 Conversations with founders about the intersection of brand clarity and startup success with your host, brand strategist and author Fabian Geyrhalter.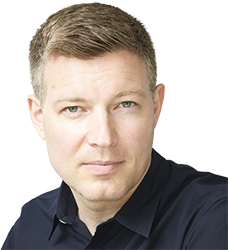 Featuring the founders of brands you know and brands you are excited to get to know:






EP032 – Shelly Sun, CEO & Founder, BrightStar Care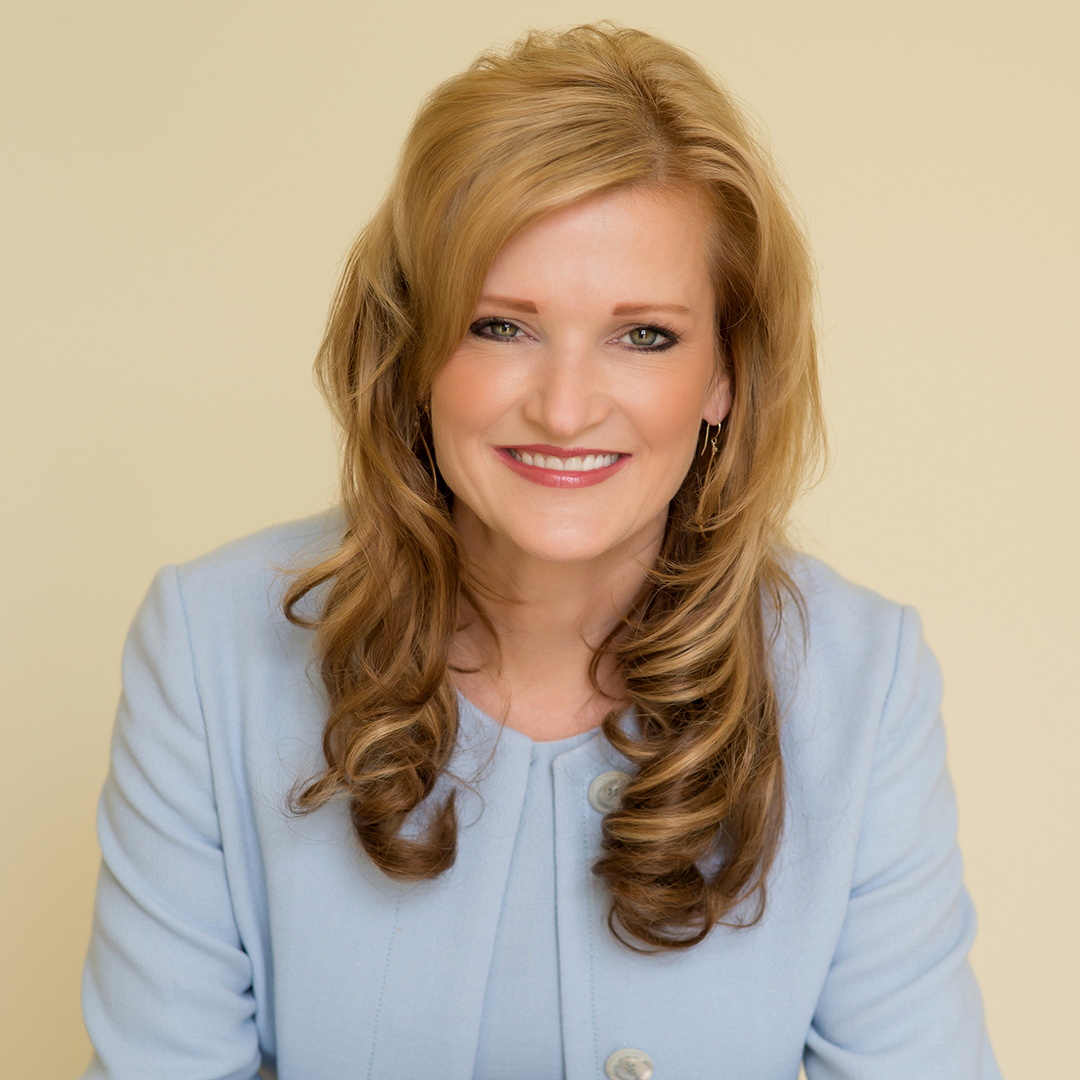 Strategic Clarity + Verbal Clarity
Shelly Sun created a company that assists the elderly with expert, compassionate, and personal home care. Her first location was launched in 2002.
Since then, she grew BrightStar Care into over 300 franchise locations. Ranked number one franchise by Forbes in the investment level, BrightStar Care made it onto the top 10 on the American Express top 50 fastest-growing women-led companies for multiple years in a row. And Shelly has become a leader in the world of franchise executives.
Learn from Shelly how to create a scalable brand that leads with compassion.
Notes
Support the show – and get on monthly advisory calls with Fabian (in groups for both creatives as well as entrepreneurs)
Full Transcript:
F Geyrhalter:                 Thank you so much for being on the show, Shelly.
S Sun:                           Oh thanks for having me.
F Geyrhalter:                 I know your time is very, very valuable and I appreciate you taking the time talking about something that I'm sure you usually don't get asked to talk too much about. So first off, congrats on your amazing success with the BrightStar brand, which you grew to over $300 million in system wide sales in under 10 years since launching the franchise in early 2006, which today of course must be a much higher number. And the brand has over 340 locations throughout the US. The obvious question, how does one get into running a home nursing empire?
S Sun:                           Yeah, thank you for that. Yeah, so right now we're a little over $500 million in revenue.
F Geyrhalter:                 Oh wow.
S Sun:                           So across a great franchise network. So we've continued to grow and I think it was really firsthand experience. You know, I was looking for care for my grandmother back in late 2001 and she needed services that were both nonmedical in terms of making sure she was okay and eating well and getting bathing and help going to the bathroom, things like that. But she also had late stage cancer by the time that it was diagnosed. And so she needed pain management as well. And so therefore, nursing services. And so after talking to advisors and those within the industry recognized that we were not the only ones that had that type of need. And so we started the business in late 2002, about a year after looking for home care for ourselves. And it really resonated with a lot of families having one brand that they could trust that they knew were going to have great caregivers each and every day, and we've continued to grow from there.
F Geyrhalter:                 And you know that's how great brands are being started, so I learned over and over with guests on this show, there has to be this huge emotional tie in and there has to be a problem that someone just sees themselves. Otherwise, just starting a franchise for anything, usually, is more difficult and you can tell if someone does it with heart. And building a brand is one thing, but building a brand strong enough to be franchisable but also still flexible enough to give the franchise owners a sense of belonging and creativity is always something I greatly admire. Can you share a bit about how you crafted the brand and then how you ensured you actually set it up for franchise success?
S Sun:                           Yeah. I think it was a really about understanding what the customer needed and really understanding that customer journey and making sure what our customers needed, that we were providing that base of differentiation compared to what was in the marketplace. And then making sure we were developing the support systems for our franchisees to make sure that they were able to deliver to their customers and their marketplace that differentiated service. So we invested early in our journey to make sure first we could replicate the model. I didn't just have one company owned location when I chose to franchise, I had replicated it to a second and third to make sure everything was well documented before we rolled out and expanded. I invested a lot of money in technology so that all of our franchisees were on the same network, the same platform. So there was consistency in how we scheduled, how we paid our caregivers, how we billed our clients, how we looked at the metrics for the business from the very beginning of our franchise. We opened our first franchise in early 2006. I developed the technology in 2004, so every bit of data on every customer has been able to be benchmarked and every single locations performance has been able to be benchmarked. So I think it allows people like franchising is in business for yourself, but not by yourself. We have both the data and the support system to be able to help our franchisees know what good looks like and be able to help coach them to make sure they're delivering on that experience. Many of our franchisees, like myself, don't come from a healthcare background, but 85% of our franchisees had a family experience with home care before they became a franchisee. So they want to do it the right way. We need to give them a path to be able to follow that in a way that honors what our customer is looking for. So we went for Joint Commission accreditation and started that process in 2008 and started to roll it out across our brand in 2010, so that all of our franchisees were following a clinical and quality and safety protocol that's recognized by the health care industry in terms of hospitals and nursing homes. We were one of the first to bring it to a private duty home care, but we wanted to be able to operate and hold ourselves accountable to the highest standard of home care, which is really what the brand has been about from the very beginning.
F Geyrhalter:                 Yeah, you talked a lot about systems and standards that need to be in place. I'm sure that once you were at that important point of the third location where you knew, "Okay, this is the time where we might go set this franchise free because we tested enough." How did this affect the brand from a branding perspective. And I'm talking in the nitty gritty, I'm talking about you know, logos and style guides and all of this has to be consistent once you go on a national level. But I also noted you said in another show that I listened to actually on my drive in today, and it was so funny because here I am about to interview you on your brand and you said on the show you're not a natural marketing mind. So you brought some people on the board that had that mindset. But how important early on was the idea of branding and the idea of brand thinking to the success of those first three locations?
S Sun:                           Yeah, great question. And I am, I'm a finance and accounting person by background, so the opposite side of the brain from brand and creativity. And so we really focused on in 2002 to 2004 making sure that we had differentiated service for our customers. As I knew that I was onto something after successfully growing the business from one to three company owned locations and was thinking about franchising, my original brand, which was cheap to execute healthcare solutions, was very generic and would not stand apart and be a brand that I could build off of at a national scale. So I brought in a branding expert who is actually from Australia, who is the branding expert for Robert Kiyosaki. So James Burgin was the individual that I worked with. I said, "James, I loved what you have done with Robert Kiyosaki to make it so approachable for how do you make sure that you're capturing a way to grow and scale, thinking about being an entrepreneur versus being an employee. And it just really made it user-friendly." And I wanted to do the same thing with our brand where it was approachable, easily understood, but stood out from all of the brands that had comfort in it or home in it. And so if you went through 10 of the brands in home care, and when we started franchising, they all sounded the same. And I wanted us to sound different. And it came to working with James of, "Okay well let's go through the experience of care." And it's so much about really making sure people are well taken care of, in some ways roles reverse at the very end stages of life in terms of the children then arranging for care for their parents. And our parents that had done such a great job arranging for our care growing up and in some ways roles somewhat reverse at that very end stage. And so we started looking in nursery rhymes, "Star light, star bright." "Twinkle, twinkle little star." which is how BrightStar the brand came to be. And something that we thought would have legs, actually had nothing to do with my last name being Sun. I've gotten asked that question many times over the years and I have no ego. So I'm like, "It had nothing to do with my name." It was really kind of going back and thinking about that full circle of life and looking at nursery rhymes and something that really would stand apart in the marketplace as unique, because we believe what we offer to our customer is very, very unique and so how did we make sure we didn't sound like everyone else knowing we were executing the model and the trust that our customers could have and the services we delivered was very unique. And so that's how the BrightStar brand came about and we worked to make sure that, you know, how was that logo going to show up and all the trademarks were filed in 2004 for the brand, for the logo mark, designing it, style guides, making sure that it was consistently applied and was part of our operations manuals for our franchisees from the very beginning about how it needed to be used. That's obviously evolved with time as I've had more experts, either internally to the company and I've gotten an amazing head of marketing now, Theresa Selmer joined us about six months ago and is doing a great job for the brand. But I also, to your point, have had advisors on my board that brought me that expertise in their thinking. I've tried to fill out my board to be a nice compliment to my skillset so that I make sure that I'm continuing to grow as a CEO and not leaving any important function behind. And marketing and branding would be a critical one for us to be able to grow and evolve at a national scale, but it is not the way that I would normally think. I really focus on the service delivery, but how do we make sure there's a brand there that is recognized and differentiated both in its name and how it appears and where it shows up from an advertising perspective, while we focus very heavily on the operational execution as well.
F Geyrhalter:                 There was so much that you just said that was so important. And I mean first off, I absolutely love the story behind the name, which I would have never guessed in a million years. But I love that narrative. I think it's so natural and it's so poetic in a way to actually think about it on such a deep and emotional level. Last night I watched a few of your brand's videos and I stumbled across one that celebrated a caregiver by the name of Heather Bailey and her client, Brian. And I was literally moved tears. And then I saw a Facebook comment, it was on Facebook so I saw a comment, below the video and let me read it to you and our listeners really quick. It said, "This is my sister. I cannot put into words how proud we, her family, are of her. We've always known about Heather's heart and her giving ways. Now the world knows. Thank you BrightStar for giving Heather the platform she needed to shine her brightest." And that is the family, that's a sister of the actual caregiver. It's not even about the client, right? So Shelly, franchises are all about people. And you as a brand celebrate them very obviously. So when you are in the business of people helping people, what are the different ways that BrightStar puts it's, oh my gosh, like 100,000 plus employees and clients and hundreds of owners on pedestal daily. Because I know culture and people is very, very dear to your heart.
S Sun:                           Yeah. It's absolutely all about the people. And so creating a mechanism, our Caregiver of the Year program is very special. We have a Nurse of the Year program as well. We have franchisee awards and celebrations at their annual gala, which is where we first and foremost are celebrating our caregivers. Because without our amazing caregivers delivering such compassionate care each and every day, none of us have the honor to serve and be a part of this brand. It starts with our caregivers first. So the celebration at our awards gala always starts with celebrating our caregivers and celebrates them throughout the evening. We have hundreds if not thousands of nominations that come in. It's the most rewarding and yet the hardest part of the job is trying to find only four that we're going to recognize as the regional caregivers of the year because there are thousands of amazing stories. We hand out the nominations and boxes of Kleenex across our corporate office and across a group of our franchisees to narrow those down and choose the most remarkable stories. But they each are remarkable and we don't lose sight of, at the end of the day, our job, our mission is about helping take care of others, moms and dads and grandmas and grandpas and their children. And that's a complete honor and huge sense of responsibility to serve and hold up those that are providing our care. So we have a deep culture of recognition, gratitude and celebration that does to your point carry through I think first and foremost our caregivers because that's where it all starts. But making sure that we're recognizing our franchisees amazing office teams as well, have a branch leader of the year that gets recognized as part of our gala celebration. And then we're recognizing our top franchisees that are delivering great and the highest customer service and care to the families that they serve in growing their businesses. So it's easy to take the time and make sure we're focusing on operational things, but we have to take the time and celebrate that amazing execution and heart that really is at the heart of what BrightStar is all about.
F Geyrhalter:                 Absolutely. And you're doing such a fantastic job as a brand to not only celebrate these individuals but to actually tell their stories. And storytelling is so important to branding obviously, but a lot of companies try to craft these stories and create these stories. And for you it seems like it is such a logical and very organic and very, I would say "easy" thing to do. But it takes a lot of strategy to actually craft the right stories and share the right stories. And I wondered with your brand usually when I interview amazing entrepreneurs like yourself, a couple of days before showtime I just start digging into their website and more into the social media handles and I mean you are a brand that that is in the business of elderly care franchise and I would have thought there would be no social media channel at all. But on Facebook there are over 15,000 people that actually that actually like an elderly care brand. And to me that was absolutely amazing to see it. And once I started digging into the stories and into the videos, I very much started to understand why people actually are so attached to your brands. And nine years ago you went undercover with BrightStar caregivers on the CBS Undercover Boss. Now I had some Shark Tank contestants on this show, but Undercover Boss is quite a different league. How did that go? And how did it affect your brand and perhaps even your company culture at the time? Tell us a little bit about that experience.
S Sun:                           It was an amazing experience. We had the honor of getting selected after CBS went to International Franchise Association asking for a recommendation of franchisors that they should talk to after great experience in season one with another franchisor. And we had just won Entrepreneur of the Year from the International Franchise Association so we were on that list. We had a great day with the producer of the show and asking some questions and what different storylines we might be able to provide as part of the breadth of our brand. And then they realized that our brand was only $50 million at the time and kind of had an internal threshold of $100 million. So they were going out to speak to others that were larger than me in the industry. And that seemed unfair in terms of the exposure I wanted for our brand and for our franchisees. So I found all of the people who had anything to do with the show on CBS's a website and since an overnight letter, two pages, of all of the reasons why they should select BrightStar. We were founder led and entrepreneurial American dream in terms of starting with my own capital and risking it all, all the different settings that they could have with us doing pediatric care, staffing and elderly care. And they came back. And so we had the honor of being on the show and exposing people to our brand. We had 9.1 million people get to learn about the BrightStar Care story and how amazing our caregivers are. It was a very heartwarming experience to have a chance to interact with our caregivers on the front line, but also to see some opportunities in terms of things we can continue to learn from and be better. And continuous improvement as part of our core values and it was a great opportunity to have an opportunity to see that firsthand. And we got to work and made some of those improvements operationally right away. But having an opportunity to interact with some of our customers and our caregivers on the front line was a very rewarding experience and really became the impetus for us establishing the Caregiver of the Year program that you asked me about earlier is an opportunity to not wait for CBS and national TV to get an opportunity to have our own award show and gala to highlight and celebrate our amazing caregivers that are on the frontline every day. And so we fly them and a guest in for a few days at our annual conference, spa time, we make sure that their salary is still covered so they're not having their personal budget impacted by not being able to work those few days and really just take an opportunity to celebrate and highlight and recognize with gratitude the caregivers on the front line, which was so much about what the show was about.
F Geyrhalter:                 Yeah, what an amazing outcome. Because we were invited I think like eight years ago to be… There was a show, I think on ABC, that was about inventors and then they work with a branding firm but it was more of a reality show and I was so scared. I'm like, "I'm not going to do that. There's too much… I know how reality shows work and they will most probably tried to find a way to create the entertainment and drama is part of that." So I was actually very afraid to, so we didn't do it. But I love how you really hustled to get on there and you knew it would be a great story. And even if you would discover something "undercover", that you could learn something from it and you could create something better out of what has been highlighted. And so you did, I love that. And I mean obviously you are one of the great entrepreneurs that just keeps learning and keeps pushing. And that is such a good example of that. And I really thought that this would be a story of a potential brand fail for you, but it's not. Did you ever have a ginormous brand fail where you went through something and this might not even be sales related, this is maybe something brand related or just a big key decision where you felt like, "Okay, this was absolutely going into the wrong direction."
S Sun:                           I don't know if brand fail, but just challenges of an entrepreneur in those early stages.
F Geyrhalter:                 Sure, yeah.
S Sun:                           I mean some of the biggest successes became some of the biggest challenges. We grew really quickly. I had the honor two months after starting my business to have a quadriplegic take a chance on me and have us provide his home care, wound up taking care of Tim from 2002 until 2019. He just passed away on Labor Day of this past year. And the family act actually asked me to come deliver part of the eulogy, which is how much intertwined our lives had become during that care journey. I became part of a family and Tim and his lovely wife Ann became a part of my family. But getting that large of a client with 24/7 nursing care two months after starting a business, knowing that you need to pay the nurses weeks before the payer pays us, I wound up having to put payroll on credit cards and having to pray that the bills got paid while my credit lines extended on a credit card. At the time I was married, looking at my wedding ring a couple of times wondering whether I was going to have to hock it to continue to do the right thing by my nurses and my client to keep the business going. My greatest success in revenue wound up be my scariest part operationally because our caregivers and our nurses are oftentimes paid weeks before we wound up getting paid by the payer source or from the family. And that's the great news about growing quickly, but sometimes that can be the scariest part of the entrepreneurial journey as well.
F Geyrhalter:                 Absolutely. Yeah. And I wouldn't even see that as a fail. I think that is just a growing pain that I think any entrepreneur, I mean even myself, we all have been at some point in that position, where suddenly stars don't align or you restart the company like I did once, and those are things that happen and then you just have to do the right thing and power through which is so important. And going from the negative back to the positive, which is where we usually want to be on this podcast, looking back, and I know I'm asking you to look back a good 18 or so years, but looking back, what was the one big breakthrough where you figured, "Okay, so this is actually going to turn into maybe an amazing business opportunity." Or even, "Now we know this is actually franchisable." Was there a moment? And it could be directly linked to sales figures or maybe it was a PR event or was there a moment where you just knew this is it?
S Sun:                           Well, I mean Undercover Boss certainly was, but since we talked about that, I'd say the biggest one for me was being able to sell our franchisees on the vision and be able to execute around Joint Commission for our entire brand. We are the only brand in the home care space out of over 25,000 agencies that was able to have our brand qualify for Enterprise Champion for Quality designation. And that means that 95% of all of our eligible franchise locations are accredited. And we got that for the first time in 2013 so it was from the time of the thought of Joint Commission that was five years later. From the time we first got our first location accredited, which was 2010, it took us three years to get the entire brand accredited. But we have maintained that every single year. We've never had that lapse. So we've always maintained greater than 95% of our locations Joint Commission accredited. And being able to have that standard at that highest level in place in 2010 through 2013 was really for me when I knew we had a sustainable brand that would deliver the kind of care a thousand miles away from the headquarters that would make my grandma proud and would be the kind of care that she deserved, that all parents and grandparents and children deserve at the highest quality standard that our franchisees embraced. Setting themselves apart, operating at that highest level and making that investment initially and ongoing to be Joint Commission accredited. That's when, for me, it was really our high point of when I felt like we had a breakthrough moment. I'd always believed that we were the highest quality brand and we've always been nurse led as part of our brand. But to be able to do it at such a level that we could be recognized by such a great third party like the Joint Commission really said we had something that would endure for the next several decades and beyond.
F Geyrhalter:                 And that is so easy to say now in hindsight, but for our listeners actually getting that accreditation level is extremely cost and time intensive I would think, right? Because it is a very, very huge undertaking.
S Sun:                           It was a huge undertaking. We paid for all of the franchisees in two states to go through it initially so we could demonstrate the value to the rest of our network. You know, as a relatively small business that was just borderline profitable at that point in time to make a $400,000 investment because it was the right thing to do for our customers to make sure we were operating at the highest quality level and setting ourselves to be accountable to those standards was a big financial undertaking. And it was probably the equivalent of three or four full time people working on that initiative in 2010 through 2013 to get the brand ready for, and through, that process.
F Geyrhalter:                 And putting this in context of brand positioning, I mean when we think about a business that takes care of people that need home care, not necessarily elderly, but the majority, it could be seen as a commodity, right? I mean in a way you could be in a commodity business where there's a lot of companies like yours in the beginning, not now, right, in the beginning that do a similar service. But by you taking this initiative to become accredited and to tell that story, it just pushes the entire brand into such a different league of people actually wanting to have that care, that level care and what an amazing way for a brand to stand out from a sea of sameness in the beginning and to actually be able to do that. So kudos. Pretty amazing, pretty amazing. And also gutsy move to do that and to keep doing it every year. I mean that is a huge commitment. There's a question that I like to ask everyone on the show and you're well aware of that. I always like when I go through brand workshops with my clients, I always at the end of it, after we talk about the brand for like seven hours and everyone is drained, but we all think about just that one brand. At the very end of the day I try to bring it down to one word. Like if you would take everything you do as a brand, everything, and you would be able to just summarize it in that one word that would be the guiding star, for you the BrightStar, what is one word that could describe your brand?
S Sun:                           For me, it's trust. We really want to be the brand that families can trust with the loved ones that they want to receive the highest quality of care and earning and being worthy of that trust is something that drives what we do and how we do it each and every day.
F Geyrhalter:                 And it's nice because trust works on every level. Totally 360 within your entire people network. Everyone that is involved on one hand is reaching for the other and one is feeding the other. It's a fantastic, fantastic word. What does branding mean to you, Shelly? Now that you've done this for what, 18 years?
S Sun:                           Yeah. I think it's getting to know our client and what they need and then making sure we're delivering upon that. It's really standing out, to your point, from the sea of sameness, really differentiating ourself from our competition and what those points of differentiation are is making sure that we are doubling down on those things each and every day. That's the quality, the nurse led, the breadth of service that gives a full [inaudible 00:30:37] of care to our families and the willingness to stand behind that with accreditation. I think it's really knowing who you are as a brand and we won't be the cheapest, but we will be the best and we are the brand that families can trust their loved ones to.
F Geyrhalter:                 And on that note, as we're slowly wrapping up here, any final advice or any brand advice, anything that you learned? Which you learned I'm sure a book worth of lessons in your time doing this, but anything for founders as a takeaway that you think would be important for you to share?
S Sun:                           I think it's believing in the good of what you're doing. Because without that, I think success is difficult to achieve and certainly to sustain. And I think BrightStar Care is where it is today because I believed that we were providing the best service to the consumers we have the honor to serve and knowing that we are having to earn their trust each and every day and deliver upon that. I think as entrepreneurs and those that are entrusted with protecting that brand and that brand vision, you've got to really believe in what you're doing to be able to do it each and every day. You spoke to the story telling of our caregivers, I wish I could say that that was a strategy or that was intentional, those stories create themselves because that is the beauty of what hiring the best caregivers and giving them nurse oversight and mentoring does each and every day. Those stories are because the brand was there. We didn't have to make up stories. Those stories were there each and every day. They are there each and every day, even if we're not getting them submitted to us. It's a beautiful thing when you believe in what you're doing and you know you're making a difference. There's always going to be tough days as an entrepreneur, those days where you don't know if you're to make payroll or there's an employment situation going on. But knowing that we're in business to make a difference for families, I think as long as entrepreneurs are starting a business and growing a business based upon something that they're passionate about, that has really been what has invigorated me as a founder to continue to still be very active in my business each and every day, nearly 20 years after I started it.
F Geyrhalter:                 You said that very beautifully and I hear similar versions of this from a lot of the very successful founders on this podcast because it is that drive and it is knowing that you make a difference when you get up in the morning that is so crucial. Listeners who want to learn more about the brand or actually have a need for a caretaker for their own family, which happens more often than not, where should they start exploring the BrightStar brand?
S Sun:                           Thank you. I think our website is the best place to start, so BrightStarCare.com and we'd love to have the honor to see if we could be of service to families. I think it's never too late to start talking to our parents about what their wishes will be when they will need care to be able to still live independently, but live independently at home. So never too early to start asking those questions and allow our parents to be in control of the life that they want as they gracefully age and let us be a part of that.
F Geyrhalter:                 So true. So true. It can never be too early. A lot of us had that experience and whoever hasn't had the experience will have that experience, so thank you for the reminder. Thank you for sharing the link. Anyone who is interested in brand storytelling and brand differentiation, I would urge everyone to check out the brand as well because it is not a brand that usually people would immediately flock to when they think about branding and those are the type of entrepreneurs that I like to have on the show where you actually dig deep and suddenly you realize that there's a lot of heart and soul that went into what is going on and why you are so successful today, Shelly. So thank you so much for your time today and for sharing your thoughts with us.
S Sun:                           Thank you. Thank you for the opportunity to tell our story.
F Geyrhalter:                 Absolutely. You know, sometimes I pinch myself when I get off these interview calls because I feel so fortunate to be able to leisurely chat with these extremely busy entrepreneurs who would charge thousands of dollars for their mentorship and yet here we are able to poke their brains on a topic many have not been actively involved in for years. This is a true gift to me and hopefully to you as well. If that is the case for you and you listen to Hitting the Mark every two weeks, I would like to invite you to show your support by going to patreon.com/hittingthemark. The Hitting the Mark theme music was written and produced by Happiness Won. I will see you next time when we, once again, will be hitting the mark.
---
0 COMMENTS