Hitting The Mark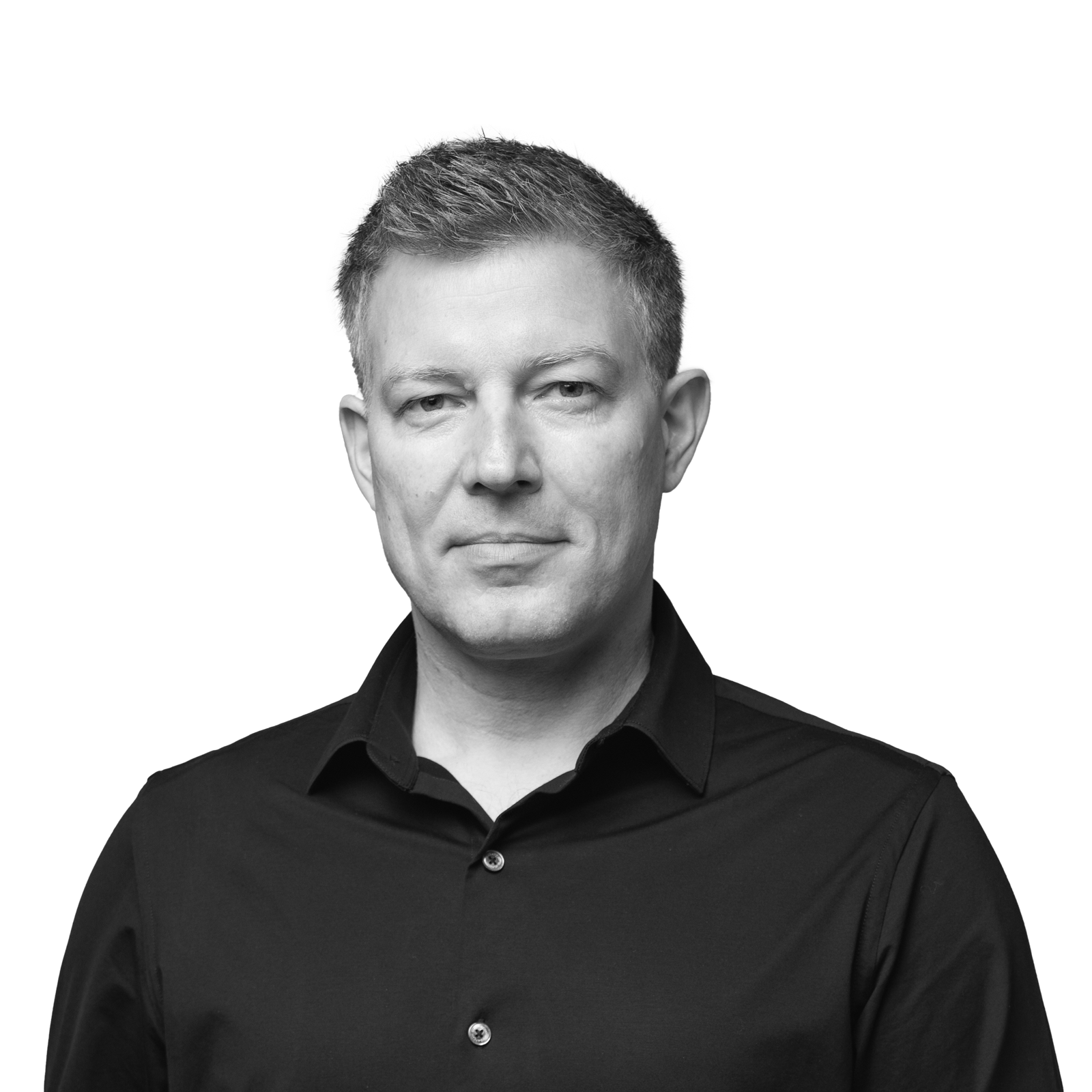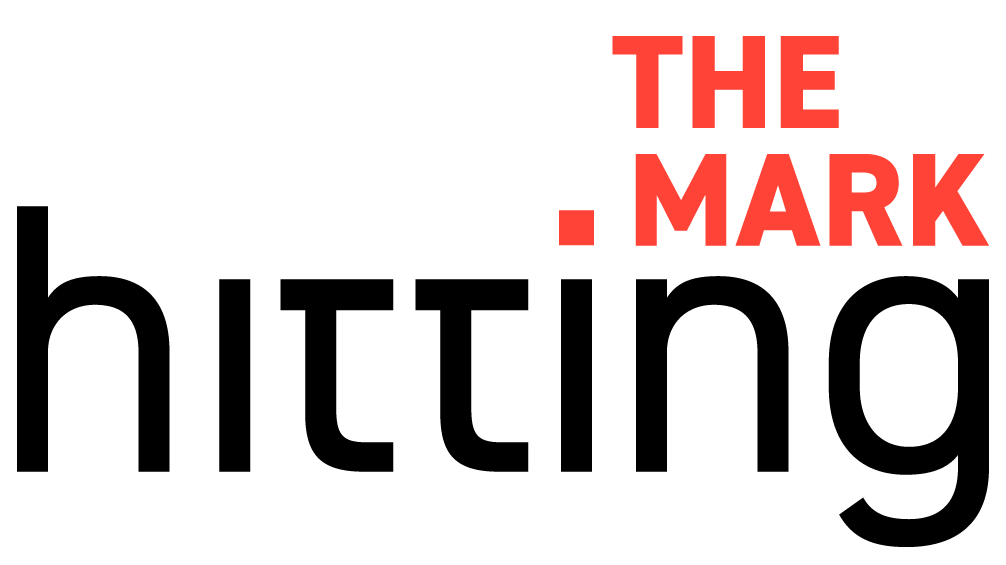 Conversations with founders about the intersection of brand clarity and startup success.






EP034 – Stacy Madison, Founder of Stacy's Pita Chips, Stacy's Juicebar and BeBOLD Bars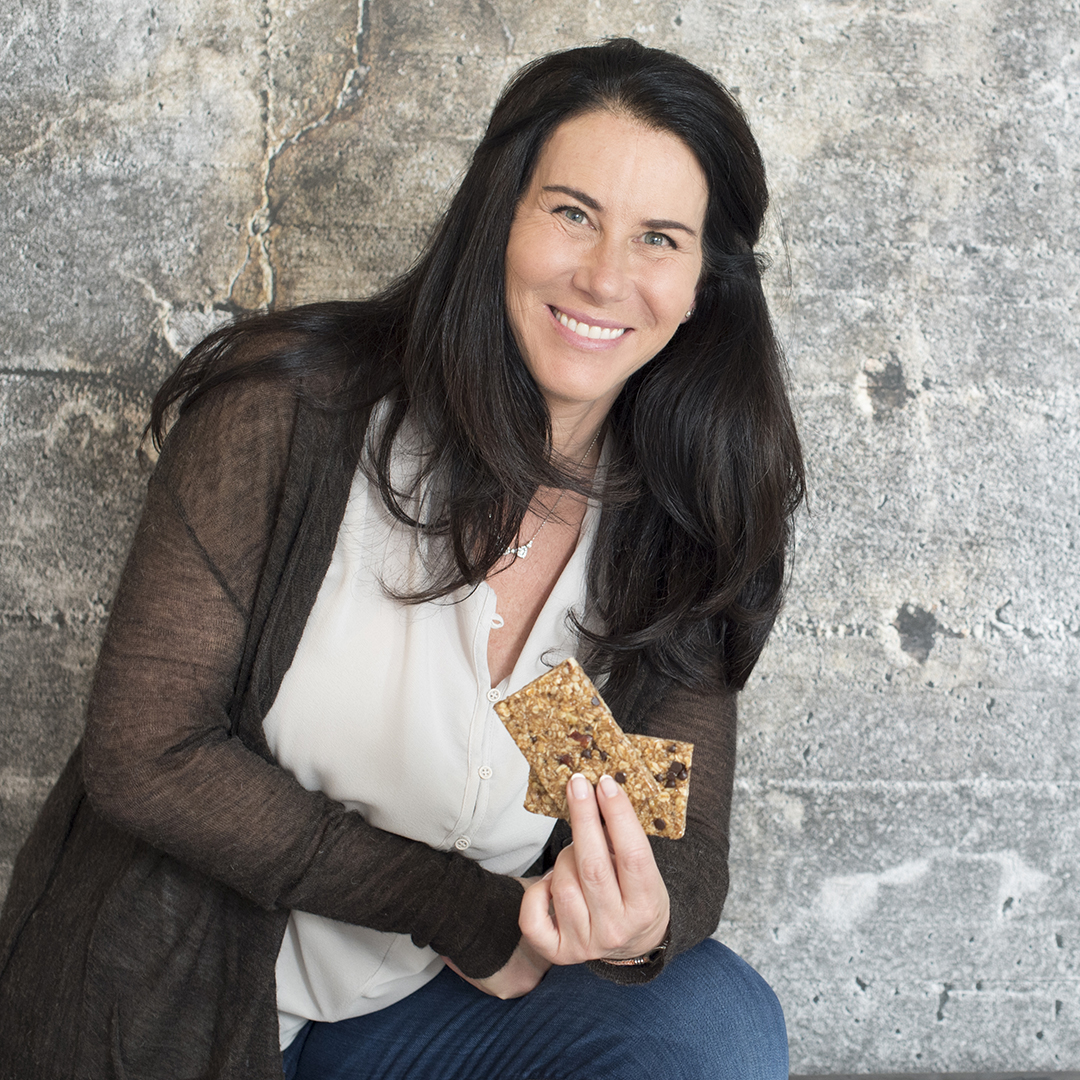 Strategic Clarity + Visual Clarity
Many of you know Stacy Madison as the Founder of Stacy's Pita Chips, a brand she grew from a food-stand to a $65 million dollar company that she sold to Pepsi.
She is now launching a new brand, the refrigerated BeBOLD bars.
I was beyond thrilled and honored to have Stacy on Hitting The Mark as we were talking about how politics and brands mix, what crucial branding mistakes not to make, how to spread your brand's message and what branding means to someone like Stacy, who has sold her company for a quarter billion dollars.
Notes
Learn more about BeBOLD Bars and use the special code 'HTM' for 25% off your first order!
Support the show – and get on monthly advisory calls with Fabian (in groups for both creatives as well as entrepreneurs)
Full Transcript:
F Geyrhalter:
Welcome to the show, Stacy.
S Madison:
Thank you so much for having me on.
F Geyrhalter:
Oh, absolutely. So, first off, you have no idea how thrilled I was when you accepted the invitation to be on my show. We met briefly at a summit last year, but while reading your Wikipedia page to prep for this podcast, I realized that our paths have already almost crossed in the past. Back when I ran my design studio in Santa Monica we shared our office with a company called Evolution Fresh before they moved-
S Madison:
Oh my God.
F Geyrhalter:
… to their factory. While at the same time, my small studio go into a larger agency, so I took over that whole space, and for a good 10 or so years I actually worked alongside Jimmy, Evolution's founder, on all of the designs of the brand up to the acquisition of Starbucks. So, you actually sat on the board of Evolution during that time, so we were already part of the same company and we didn't even know it.
S Madison:
That is so funny. You were like, "I was down in Santa Monica," and I'm like, oh my God, I hope I remember what he's talking about. But no, Evolution, yeah, definitely. Evolution, wonderful company. I was on the board. It sold to Starbucks, and that was really my first exposure to the whole juicing world, and as you know, I own a juice bar in Needham, Massachusetts, so that was just great experience, and I kind of fell in love with juicing. It was great, because I was kind of at a point in my life where I wasn't sure what I was going to do, and my juice bar here in Needham… It's not just a juice bar. We have lots of sandwiches and other things, but I kind of really found my passion project. So, it really kind of completed my life, and that's how I was introduced to it.
F Geyrhalter:
Oh, that's so good.
S Madison:
A great company.
F Geyrhalter:
Yeah, it's a great company, wonderful founder. We had a really, really good time.
S Madison:
Yep.
F Geyrhalter:
You are a celebrated entrepreneur. I know you don't want to say that about yourself, but I can say it about you, so here you go. Your first brand, which you have since sold, is now known by everyone, at least here in the US, Stacy's Pita Chips. They're a healthy and, may I say, addictive chips brand, which is loved by so many. Even though we will focus on your shiny, new brand, BeBOLD Bars, on today's show, please do entertain me and my audience with a quick story about that accidental brand creation that is Stacy's. I mean, it all started with day-old pita bread, correct?
S Madison:
Sort of yes and no. It was back in the 1990s, and it was my boyfriend at the time. He and I were… We had lived out of state, and then we moved back to Massachusetts. We didn't have jobs yet, or money, or anything. We ended up buying a food car, and we converted it into a sandwich cart, and we sold sandwiches made on pita bread. When you're running a sandwich place you can run out of tomatoes, you can run out of alfalfa, sprouts. You can run out of cucumbers, but if you run out of bread and that's all you're serving your sandwiches on, then you're closed. So, we always had to over-purchase. We had to have an excess inventory of all of this bread. So, at the end of the day we baked the bread into pita chips that we flavored, and we handed them out the next day for free, kind of as a thank-you to our customers for waiting in line.
S Madison:
That was kind of our first… Where they first started. Ultimately, we had to make a decision along our path whether we were going to have an indoor location… It was called Stacy's Delights, the sandwich place, so whether we were going to save enough money and try to get an indoor spot, or whether we were going to follow the path of the pita chips. Ultimately, we chose the pita chip pathway, and we kind of hoped it would have grown into a modest regional business, but with the expansion of the natural food business, everybody was like, "Oh, to be a natural food you have to have cane sugar and not regular sugar," and this, that. There were all these guidelines, and we were like, those guidelines? We're like, that's how we always made them. We just obviously fell into that category, and with a combination of a great product and two people that were overachievers with a lot of perseverance, that's kind of how the pita chip company was born.
F Geyrhalter:
That's so great. Stacy's is one of a few brands that is synonymous with the founder's first name, which I believe is tough to pull off at scale. I mean, how weird was it to sell Stacy's, a brand that carries your name, to Pepsi? I mean, it's a huge achievement, right, but from a naming perspective, did you feel like you were losing a little piece of you and you should have just named the chips, I don't know, BeBOLD Pitas?
S Madison:
You know, it's really… I love the fact that my name is on the bag, because when you're building a brand, trust is such a big factor, and it really kept me connected with the brand. So, it was important that people trusted it, and I think that as we did trade shows and as we got out in the industry that people understood what we were all about.
F Geyrhalter:
Yeah, no, absolutely. I heard you say on another podcast… I don't know which one it was, but you talked about that one day you saw a woman putting all of these Stacy's chip bags into her cart in the market, and then you approached her and you're like, "Hey, these are mine," and she's like, "No, those are mine."
S Madison:
Yeah. I'm like, "These are my chips," and she goes, "No, those are my chips," and she kind of gave me this weird look, like get away from my cart, you weirdo. Then, after that, I was like, oh, I got to be more careful. But you know what's funny… So, I'll tell you another funny story. Not to get sidetracked, but I'll tell you another funny story. We were doing the breast cancer walk, and it's something that we did in Boston, we've done in Boston. I mean, I've done it for more than 30 years. We were out by the Charles, it was five miles long, and we had just started the pita chip company, and as a company we brought everybody down there, and everybody did the walk together, and when we were walking along the Charles we saw, on the ground, an empty bag of pita chips.
S Madison:
Mark, my business partner, he and I looked at it and we stood over it, and it wasn't a bag of Frito, and it wasn't a bag of something else, it was actually a bag of Stacy's. We were like, wow, this is our first piece of litter. Then, we stood there, and Mark's like, "Well, we should pick it up," and I'm like, "Oh, I don't know. There's 30,000 people walking through here. This could be really good branding." So, we kind of went back and forth and we joked about it, and we're like, "Do we leave it here? Do we pick it up?" We ended up picking it up and framing it and putting it in the factory as our first piece of litter.
F Geyrhalter:
That is so great. That's really great.
S Madison:
It was funny.
F Geyrhalter:
Yeah, absolutely. I had another founder on this show whose food product is named after herself, Jeni, of Jeni's Ice Cream, who I believe-
S Madison:
Yes, I've met her too.
F Geyrhalter:
Of course, naturally.
S Madison:
She's beautiful.
F Geyrhalter:
Naturally, right? But let's talk about a different ice cream brand for a second, Hakuna Brands. Now, that is the brand that won Stacy's Rise Project. Tell us about how Rise came up and how Stacy's turned into a brand that empowers women entrepreneurs, or if this is solely Pepsi carrying on your legacy. I don't know how much you actually had to do with that, but it seems like it has your personal footprint all over it.
S Madison:
So, yes and yes. It is Pepsi carrying on the legacy, and although I'm not involved with the brand anymore, I still… They called me up last year… Or, two years ago, actually, and said, "Do you want to be involved in this?" And they told me about it, and I was like, "Oh my God, this is so on par with what the brand is about, and if I were there, the kind of thing that I would be doing." I just loved the program, so yeah, anytime they have that Stacy's Rise going on and I can help, I am 100% there. People are like, oh, they might think, oh, she's getting paid for that, or this, that, and that is like, no way. It's just such a great program that I'm in it wholeheartedly just for the benefit of all that that program can do to help women entrepreneurs get ahead.
F Geyrhalter:
Right, and that's what it does. It supports women entrepreneurs, food entrepreneurs to become the next big brand, and I think it's so interesting because you… When suddenly everyone wanted to buy Stacy's Chips, not customers, but actual brands taking over Stacy's, they were literally… Suddenly, you got a lot of calls of companies being interested to acquire your company, and I believe you didn't even take the highest bidder. You actually went with Pepsi, which wasn't the highest bidder, but it was the one where, surprising to, I'm sure, a lot of people listening, because Pepsi seems like such a conglomerate and Frito-Lay seems so different from Stacy's, because you felt like they would actually carry on the legacy the best. It seems like that actually really seems to work out with projects like the Rise Project. So, that's really amazing.
S Madison:
You really did your homework, didn't you?
F Geyrhalter:
Well, thank you.
S Madison:
You even read Wikipedia. I don't think I've done. I'm going to hang up and I'm going to go do that.
F Geyrhalter:
No, Stacy, I'm actually outside your house.
S Madison:
I know, where are you? You did your homework.
F Geyrhalter:
It's so funny. I think this is one of the episodes that I had the least amount of time to prep for, so I guess I absorbed the right amount, so thank you.
S Madison:
Well, you and me both.
F Geyrhalter:
Great, great. It really shows, right, and that is really… It's nice to see how the brand now, after that many years, is carrying on your legacy; it's really beautiful. This is a selfish question coming up, as I will be on the panel discussion next week at the Social Enterprise Conference in Boston, which is your hometown. I will be at Harvard, and it's going to be a panel about the politics of corporate citizenship, and I saw that Hillary Clinton endorsed the Rise Project. Not only you, but also Hillary, right, and boy, did Facebook explode with messages of support, as well as backlash.
F Geyrhalter:
So, when Stacy's Pita Chips, the company, put Hillary Clinton's endorsement on their Facebook, which you may or may not be aware of, but people just went crazy. People said, "I thought I liked Stacy's. Why would they want Hillary Clinton's endorsement? She's a disgrace to women." All the way to rather hilarious statements by a Trump supporter, who wrote, "Trump has done a lot more to empower women around the world than just writing a letter in support. Actions speak louder than words."
F Geyrhalter:
Wow, that's crazy stuff, right? Happens when you start getting into politics, even though it was just an endorsement letter by an important female leader for a project that helps female entrepreneurs. But I want to know… Now that I understand you are not involved with Stacy's on a day to day level, but how do you see the fine line, you yourself, with politics and brands taking a stance in 2020? Does BeBOLD take a stance? I mean, it is kind of in the brand, the idea of being bold, right? How do you go about politics and your brand?
S Madison:
Oh my God, I love this question. So, number one, I did not know that Hillary supported or endorsed or whatever, or gave us a nice mention about the Stacy's Rise program, and as far as I'm concerned, that is not a political thing, that is a… Listen, she went to Wellesley College. She is an extremely smart woman, and whether you liked her in politics or not, she has really risen just as a female just in general. I don't know her as a person, I've never met her, but I just assume that she's smart. Whether or not I voted for her, whether or not somebody else did has absolutely no effect on the quality of what I will say is my product or what I'll say is Pepsi's program for helping women.
S Madison:
What I say to the people who had something negative to say about that is that they're kind of missing the point, that we are just all women and we are all in the same bucket. We are all trying to help women rise, so we got to kind of get past that political point of it. That's number one. I am flattered that she did say something. Number two, the political environment right now is one of… I think of my kids, okay. Let me back up. I think of my children, and forget politics; forget the political environment. Just the environment that they are growing up in, some of the things that they have said… They're now 16 years old, two girls. Some of the things that they've said, even as far as, "Well, why would I have kids and bring them into this world? Do you know what environment, environment-environment, is going to be like by the time I have children?" And asking me questions like that, and I'm like, oh my God, and it's just heartbreaking.
S Madison:
Another comment that one of them said once was about school shootings, and, "Well, nobody cares that people go into a school and kids get shot." I'm like, oh my God. They're like, "Well, there's nothing we can do about it," and I'm like, oh. Comments like that, these are… This is what they're growing up in, and at their school they recently had a lockdown, just because some kid said something in the hallway, and it scared the piss out of the kids, out of the parents, out of the… As a parent raising children in this environment, you have… For me, I was… I am and I was dysfunctionally upset. I never pictured myself going back into the industry. I have always, over the years, for 10 years, just stayed on the periphery of the natural food business, I go to a trade show once a year, I'd sit on a board. That was just it. I never pictured this quote unquote serial entrepreneur going back into the business, because that's not…
S Madison:
I said, "You know what, I took all my risk in life and I don't need to do this again," and with this atmosphere that my kids are growing up in, and with myself, I look at myself and I say, "Well, you know what? I have a skill and I know what I'm doing, and I feel like I kind of have to step up so that not only do my girls see that yes, there's something that we can do, but to help the whole female entrepreneur environment." So, you know what? This is me, this is what I know how to do. I can do this, and I'm going back into it, and I am going balls to the walls, if I can say that, to get this product out there and kind of do it again, just because I can, and that's kind of my way to get a grip on the whole situation of this atmosphere, where the kids and where people are growing up. I'm sorry, I'll get off my soapbox now.
F Geyrhalter:
I love having you on the soapbox. Thank you for stepping up. I appreciate it.
S Madison:
Oh, it's just so frustrated, and I am… It's not a political thing, it's just… Look, everybody just take a fucking step back and look at your children, and you can believe that, whatever. But you know what I'm saying.
F Geyrhalter:
No, totally, totally, and I'm so there with you, and I can't wait to be on my soapbox at Harvard to talk about this too, because I'm very much of your opinion, and that idea of what is politics, what is common sense, and what is just the best for the next generation? I mean, there should be no politics involved. It's not about politics. A school shooting is not about politics, right? A brand taking a stance to support a good cause is not politics, and I think that's a huge, huge problem that we, as people, and even more so as brands, have to really figure out, because I think that it is, in a way, a responsibility of brands to speak up, because a brand has a huge influence. It's a fascinating topic. I still have a-
S Madison:
Yeah, and you know what? It is about inclusion, it's about being humanistic. Just the reality of that situation, and everybody needs to take a step back, and we with BeBOLD are… What's behind that, other than a great bar and blah, blah, blah, blah, blah, is that just sharing the optimism. There are so many people out there that just are positive people and are… If we all just kind of get together and make ourselves stronger and louder and embrace others, that kind of, "Hey, look, that looks like fun, let's come along," then I think that that's going to just be more than the negativity. That's my hope and that's kind of some of the bold part of what we're doing.
F Geyrhalter:
That's exactly something that I wanted to ask, is how did the BeBOLD name come about, and how is BeBOLD bold?
S Madison:
How is BeBOLD bold? So, you will find out as we start to get it more into the market, but initially, we went through so many different names to try to name the bar, but one day I was looking at not just my kids, but just in general, they were just starting high school at the time, and one of my girls decided to join a ski team, and they're really… She had just started the school and she had just started, and she didn't know how good the other skiers were. It was 90% boys that she didn't know, and some of the girls that were on the team were upperclassmen and they were probably better skiers than her, and I'm just like, "You know what? Listen, you go for one week and you give it a try, and see how it goes first before you decide yes or no that you're going to do this."
S Madison:
And she did. She walked into the room, she went on the trips, and sure enough, she did a whole semester of ski team and she did great and she loved it. But then I asked myself… Same thing with my niece. My niece started the high school from a private school, didn't know anybody. Moves like that that we forget as adults, to have that courage and to do that, and so when I'm asked about the word bold, I was thinking if you be yourself outside of your comfort zone, little by little, and do it again. We challenge ourselves the exact same way as kids in any grade challenge themselves. They do it, and we just assume they should do it. As adults, we don't do that anymore. So, I though, you know what? This works. So, [crosstalk 00:21:47].
F Geyrhalter:
It's super interesting, Stacy, because in a way, it seems to me… Also, besides your amazing successes, you had a lot of hardships in your life, right? I mean, there was a divorce, there was a fire at the plant. You overcame breast cancer and an autoimmune disease. And it seems to me that BeBOLD is synonymous with that powering through attitude, with that fist in the air, I can do this attitude, which now you're talking about your daughters and how you're trying to instill that into them. It seems like BeBOLD is a really personal brand now, even though it does not wear your name on its sleeves.
S Madison:
Right. Listen, with my other daughter, she's been doing cheerleading, she wanted to do cheerleading. She worked a year and learned how to do a roundoff back handspring. She doesn't have a gymnastic background. She's taller than I am, which puts her taller than 5'8″. It was not an easy thing to learn, but she did it, and being bold isn't necessarily jumping out of an airplane. It could be something like, hey, you set a goal for yourself and you did it. Or, it could be you've set a goal to do something with your kids and you made that happen. Or, maybe your New Year's resolution is you're going to put away your laptop at seven o'clock p.m. every single night, and you did that. Stuff like that, that's all part of being bold, and we have a hashtag #whatsyourbold kind of campaign coming out, and we want to recognize those things, that everybody has their bold.
F Geyrhalter:
How far are you into the BeBOLD brand launch? Is it out there? Can people buy the bars at this point? Are you just wrapping up to it?
S Madison:
Yeah, so we are in Publix down in the southeast. We're in the Midwest in Myers. We are soon to be… Within the next couple months we're going to be in Shaw's and Stop & Shop up in the northeast. Of course, I have them at my juice bar, and I'm happy to sell them to any other juice bars or coffee shops, or things like that, because we love the independent accounts as well. But that is where our start has come from, so…
F Geyrhalter:
Yeah. No, totally, so this is a… It's much more grassroots, it's much more… It's really startup, right? It's interesting for you, coming from Stacy's and seeing it grow to a brand that was worth $65 million when you sold it, to be back in the startup world. It is a startup, in a way.
S Madison:
It's a total startup, and you know what's funny? People are like, well, you've already done it once and you know how to do it, and I'm kind of feeling… I don't know what the… So, I do a little bit know what I'm doing, but in some areas I just don't know. Look, in 1997 there was no such thing as a podcast.
F Geyrhalter:
Yeah, crazy, right? Yeah.
S Madison:
Right? And Instagram. I have my personal Instagram and I have the BeBOLD Instagram, and I have to get other people to show me how to maneuver it. It's almost like you… It's like the nature of the beast, and you have to have this, and you have to have that, and I'm like, why? We didn't have that. But now I'm kind of starting to see the value in all of that, and I'm just like, oh my God. I'm learning all over again.
F Geyrhalter:
Right, right, but there must have been a lot of brand mishaps that you went through with Stacy's, I mean, naturally, through the whole time.
S Madison:
Oh, yeah.
F Geyrhalter:
That I'm sure are extremely important for people not to step into… I mean, from naming to packaging to design to positioning, I mean, there must have been an immense amount of knowledge that you gained throughout raising your first brand to be that crazy, $65 million brand. Were there any brand mishaps that-
S Madison:
Oh my God.
F Geyrhalter:
… were just totally crazy, and now you're like, okay, this is something that we're definitely going to do differently this time?
S Madison:
Oh my God, that's so funny, because… So, we designed this bag, where kind of the words had angles, the chips had angles, and it was kind of chippy, the whole bag. So, we designed this bag and it said Stacy's Pita Chips. Big, Pita Chips, right on the front, because people didn't know who Stacy's was, and they didn't know what a pita chip was, so we felt first and foremost we had to write pita chips large so that people knew what was in this bag, because nobody would know if it was just Stacy's.
S Madison:
So, until we had a brand identity, then we kind of made pita chips smaller, and Stacy's larger, and that's kind of how the brand grew from a branding standpoint. But when we first started we had that pita chips really large, and on our first bag we put the P a little too close to the I, and it looked like… It you stepped back three feet from the shelf, it looked like Rita Chips, and I'm like… People would call up, "I love your Rita Chips," and I'm like, oh my God, what did I do, and so I guess my lesson learned, you can't just design a bag looking at it on the table. You have to take a step back and pretend it's on the shelf.
F Geyrhalter:
I mean, that's so important. When we worked with Evolution that's what we did all the time. We actually created all of these labels, and we created those shelf talkers, as they call them, and all of these things, and we literally just went to Whole Foods over lunch break, and we just exchanged a bottle with that bottle, took a step back, walked around the aisle, and there was nothing in there; there was no juice. So, we just hoped no one else would see it, and we kind of took a picture, and I mean, it's so important to try things out.
S Madison:
I'm doing that with my bars now too.
F Geyrhalter:
Yeah, no, I know.
S Madison:
Trust me, I did that. I would never make that mistake again.
F Geyrhalter:
Were there any moments with Stacy's where you had data, where you had early customer data, and it said, well, you should, I don't know, have a new flavor, or the chips should be bigger, or they should be crunchier, or the packages should be larger, smaller? Did you just totally neglect it and say, "Oh, well, great. Thank you for the data, but I'm going to go completely with my instinct."
S Madison:
Okay, so we never had any data. We never purchased data.
F Geyrhalter:
We're talking '90s.
S Madison:
Yeah, we never did that, and even if we did we couldn't afford it. So, our data was our connection to our customers. We had the pita chip hotline. If somebody called us, we would record… I mean, I guess it is data, but we would write down everything, just even on post-it notes, where somebody called and said, "Oh, I got your chips. I mean, they taste really good, but they're so crumbled, they're all broken." Then, all of a sudden, we would get all of these… We would see that when customers would call up that we would be getting all these broken chip complaints. Granted, now that they're owned by Pepsi, you don't get broken chips, because they have engineers that are really good, and it was the first thing that they were able to solve for.
S Madison:
But our customer service was always great. People would call up, we got some broken chips, we're like, "Well, you know what? Let me mail you some more. Thank you so much for loving them enough that you cared enough to call, and that means so much to us." Then, we wouldn't send them a coupon, we wouldn't send them… We would send them chips, and we would then follow up and say, "Well, how is this bag? Is it better? It went through the regular postal service. We just wanted to check in." Eventually, we put a recipe for stuffing or…
F Geyrhalter:
How to fix your broken chips.
S Madison:
How to fix your broken chips. We talked about launching a stuffing, because we're like, maybe we could take all the broken pieces and make stuffing, or…
F Geyrhalter:
That's really smart, yeah.
S Madison:
We had some recipes for Pesto Parmesan-Encrusted Chicken, which I must say came out really delicious when you use all the stuff at the bottom of the bag, but-
F Geyrhalter:
Oh, I'm sure. Yeah, it's really smart.
S Madison:
But we had to solve for that, and it wasn't that we went out and we bought data, we just really listened to our customers. Another one was we… Someone would call and say, "I love these chips, my grandmother loves these chips, but I bring them over to my grandmother's house and she cannot get the bag open." Then, the guy says, "But she really loves them, so I went out and I bought her a new scissors just for her pita chip bags," and I was like, okay, we have to figure out how not to seal them so tight. So, that's a lot of the times how we would solve for things.
F Geyrhalter:
That's so great, and a lot of people would just not listen to all of that feedback. They would be like, ah, it's granny, whatever, right?
S Madison:
Yeah, it was a fluke, it was one bag.
F Geyrhalter:
Exactly.
S Madison:
But we were running so fast and so hard, and we took every comment very seriously, because look, if you have chips coming off the line, hundreds at a time, if one person called, you have to keep in your mind that that's probably at least 100 or hundreds of people that might have had the same problem before you realized it.
F Geyrhalter:
Totally, totally. Yeah, I published my first book, I think, eight years ago or something like that. I don't know what it is, maybe eight years, and I literally… Just on Instagram three days ago, someone pointed out that there's a word twice on the list of words. It's like a brand personality thing, and there's all these words that your brands can be. It's freaking 50 words, right, but there's… Confident is in the beginning, and confident is, again, on column three, and I'm like, this book has been out for eight years or so.
S Madison:
Eight years?
F Geyrhalter:
I mean, it's been selling really well, and this is the first person that actually mentions it, and to me, it's still mind-blowing, and back to what you just said, I guess maybe people don't care enough about my book to actually write me.
S Madison:
Oh, my gosh.
F Geyrhalter:
That's what I learned. But it is amazing.
S Madison:
You know what's funny? Another screw-up we had on our bag is that we wrote on the back that the pita chips were great with hummus, and apparently we spelled it with one M, not two Ms, and it's humus, H-U-M-U-S, which actually means dirt. It means dirt you get from the ground, and some woman called up. I mean, nobody noticed. It was out there forever.
F Geyrhalter:
That's amazing.
S Madison:
And nobody kind of realized, well, do you spell hummus with one M or two Ms, until some woman, it was a teacher or something, said, "Do you know that your pita chips are great with dirt?" And we're like, "What are you talking about?" She's like, "You spelled it wrong on the bag," and we were like, "Oh dear God."
F Geyrhalter:
That is so good, so good, and I mean, to your team's defense, I mean, back in the day hummus wasn't as big as it is now, so [crosstalk 00:33:16].
S Madison:
We looked it up and everything. We thought, technically, it was spelled either way, but I don't know, apparently in this country you can't.
F Geyrhalter:
Well, I guess you can spell it with one M. That's funny. So, now with BeBOLD, when did you start actively investing in branding? I mean, with the name, the packing, et cetera, do you now work with a consultant or with an agency, or is it all very, very bootstrap?
S Madison:
Nope. Well, yes and no. So, we worked with one of the design companies, that branding and design that we worked with the pita chip company more toward the end. So, after we sold and Ike was kind of there for a little while, there was a great company, Culver Brand Design, and the guys are great there, and they're very down-to-earth. We all just related very well, and so when I launched this company I ended up using them again, and they kind of get it. So, yeah, I mean, that…
S Madison:
But other than that, we really didn't have any other agencies that we started with. We didn't have a team of people that we hired on, and when it first started it was just my brother and I, and then my brother came to me and he said, "Look, do you really want to do this again and do it the same way as we started the pita chip company?" He's like, "Do you really want to be out and packing boxes and doing this, this?" He's like, "Let's do it different. Let's fund the company. If we were to fund the company, who would you have running it?" Not doing your job, but running it, being in charge of all of… Getting this out and contacting this one, and answering the emails, and doing this, and all those thousand things that somebody does all day long.
S Madison:
We both hands-down agreed that that was a woman that was at the pita chip company. Her name is Maren, she lives out in Chicago, and I said, "I'd pick Maren." He said, "I'd pick Maren." So, then we called up Maren, who's now working for a large company. I mean, she originally worked for Quaker, then she left that big company because she wanted to come to a small company. She came to Stacy's, then we sold to Pepsi. Pepsi owns Quaker. Then she ended up back at Quaker. She's gone through a number of large jobs, and she was recently at a different one, and we called her up, and we're like, "You want to come run a company for us?"
S Madison:
She's like, "Oh, God. Let me get back to you." We said, "Give it a week or two, talk to Brett, your husband, let's see what… " We get a call a week later, and she's like, "I've made my decision," and we're like, "What?" She said, "I'm going for it. Brett and I agreed. You know what? We're going to do it." So, when she quit her job to run BeBOLD, we were like, okay, that was for us, our first enlightening moment, like wow, this is now real.
F Geyrhalter:
Totally.
S Madison:
Then, we had a staff… Still, we only have a staff of… We have some interns and just a couple of people, one of which is my cousin, so it's like… But it becomes real when people start leaving their other jobs, and there's a sense of responsibility. There's an energy there when you surround yourself with people who have the same goal. There's a real energy, and it just kind of keeps you moving forward and gets you excited about it.
F Geyrhalter:
Yeah, and accountability and payroll and things like that, and that's very, very important. What does branding mean to you, Stacy?
S Madison:
So, like I said with… Initially having my name on the bag is a tremendous responsibility, because people are going to hold you personally accountable. So, I learned that at the inception of what became a very large company, and I feel like getting that same trust to be associated with your brand is what branding is all about. So, it's the same thing. Our mission with BeBOLD is really for… It's an amazing product and it's just clean, and for people to understand, well, when they buy BeBOLD, right now we have two places on the shelf.
S Madison:
We don't have a whole line of products or anything like that, but we just have two bars, an almond butter and a peanut butter, but you know what?When you eat one people will understand what we're all about, and just… We don't bake the bars or anything like that. They're in the refrigerated section of… The refrigerated yogurt section, and when people eat a bar they're going to see it's just a handful of ingredients, and all we do is mix, press, package, and chill. There's no boiled syrups, there's no adhesives, there is no backing, there's no… Nothing is processed about the bar.
S Madison:
We take the almond butter or the peanut butter and we mix it with oats and chia and nuts, and we even use Brazil nuts, and people are like, "Brazil nuts? Aren't those really expensive?" And I'm like, "Yeah, but you know what? Brazil nuts are delicious." For me, eating a bar and getting a bite of one of those big chunks of Brazil nuts is… That's kind of like a gustatorial surprise. So, people will get it, and I think that that will come across, and for me, that's kind of what the branding is all about.
F Geyrhalter:
No, absolutely, and trust is so important, trust and experience. I think that kind of sums it up. As we slowly come to the top of your hour, and I know you've got a call to catch, do you have any brand advice for founders as a takeaway? You've been going through so much. You're obviously, with the Rise Project, helping female entrepreneurs that want to follow your footsteps. Do you have any thoughts of what you can tell these women to actually create a brand?
S Madison:
God, I've worked with so many companies that I have seen that have great products, and they don't make it. On the flip side, I've seen so many products that are out there that have made it big, and you're like, oh God, how do people choke these things down? So, I think if you have a great product and you stick true to your product and integrity of that product, and then, at the same time, you have to figure out how am I going to commercialize this in a way that I can make enough money and not go out of business, and build that brand. I think that that brand comes from…
S Madison:
To grow that brand, it comes from making those everyday decisions, because when you're a small business you have to make every decision like it's your last, or like you're drowning. You can't just assume… Even if you have some private equity money come in, or venture money, or whatever, you have to be so careful the way that you spend that money, and you can act like a big company, but you can't spend like a big company. Even when we're launching BeBOLD, we're in a position where we could… We've properly financed the company, but it doesn't mean that we can participate in each and every promotion and advertisement and all of that, because we're just going to blow through money and not have anything left.
S Madison:
That is not how you're going to grow your company. You can't look at what do these big companies do and say, "Okay, well, I'm just going to do that, and if I just spend that money, my brand is going to be successful," because that's not the way it happens. You really have to… When it comes to those day to day decisions, those little ones are really, really important. So, when you build your brand, you have to kind of be careful of those day to day decisions, because those are the ones that could put you out of business. Getting involved in the wrong programs or programs that aren't equivalent to the level of the company that you're at and don't… You got to remember, you have to…
S Madison:
When you don't have money you have to get creative with how are you going to grow the business? How are you going to get people to try it? Not just to try it and feed the masses, but while you're feeding them, if they love it, how are you going to get them to remember it? That's the branding piece of it. So, if you're going out and you're sampling, think of am I sampling in front of a store that sells the product so people can go in and buy it, as compared to oh, there's an opportunity to sample here, and people will taste it. That was good. They throw the wrapper away, and then that's it.
S Madison:
So, even with Stacy's, when we went on… We sampled at a ski resort, and we gave away chips, people would eat it on the chairlift, they go, "Oh, those were so good." They'd get to the top, and they would throw the bag away. And I'd think to myself, well, now what are we going to do? How are they going to remember the name? How are they going to get them again? We branded from the time they get on to the time they get off the chairlift, and then it's gone. So, with every bag of chips we got a sticker.
S Madison:
You could put it on your pole, you could put it on your jacket, and it says Ski Simply Naked, and it had the website on it. Again, before socials and all this. So, everybody was skiing around with these Ski Simply Naked stickers on them, but that's the kind of thing. So, thinking beyond the I'm just going to sample as people get on the lift and get off the lift, and so the most important piece of branding is you got to think of branding as remembering, and how is whatever action you're taking going to get the people to remember your product?
F Geyrhalter:
Absolutely love that. It's such a great actionable example too. Wise words, wise words. Stacy, we're coming to an end. Listeners who fell in love with your brand, where can they find BeBOLD bars online right now to dive a little bit deeper?
S Madison:
So, you can go to… Our Instagram is, I guess, if I'm saying it right, it's @beboldbars, B-E-B-O-L-D-B-A-R-S. My personal one is stacybebold, which you won't see anything nearly as interesting, probably, as the other one. Our website is there, it's beboldbars.com, and even if we're not in stores, there's a place there where you can tell us what store you'd like to see them in, and then we will go ahead and we'll try to get into those stores. You can also order online, and we can give you a code too. We can do HTM, Hitting The Mark, or whatever you want your code to be. What do you want your code… Give me a code and we'll give it for your listeners.
F Geyrhalter:
The code is HTM.
S Madison:
Okay. So, you can go online and you can use code HTM and place an order, and you'll get a discount off of your first order, compliments of yourself.
F Geyrhalter:
Awesome. That's great. Thank you, Stacy. This was so, so informational. It was so much fun. There were so many insights. We're so appreciative of your time. Thank you for being here. Really appreciate you.
S Madison:
No, I'm flattered that you had me, and thank you so much for having me on.
---
0 COMMENTS