Hitting The Mark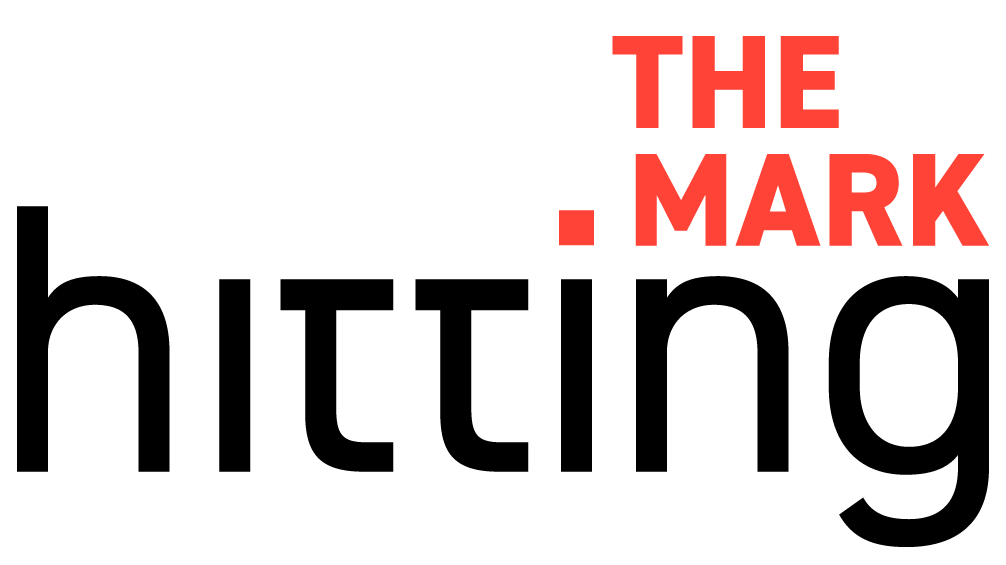 Conversations with founders about the intersection of brand clarity and startup success with your host, brand strategist and author Fabian Geyrhalter.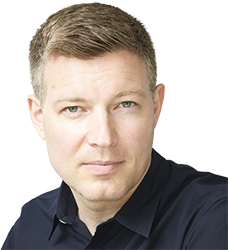 Featuring the founders of brands you know and brands you are excited to get to know:






EP052 – Cole Orobetz, Co-Founder, CEO, And CFO, Alpha Foods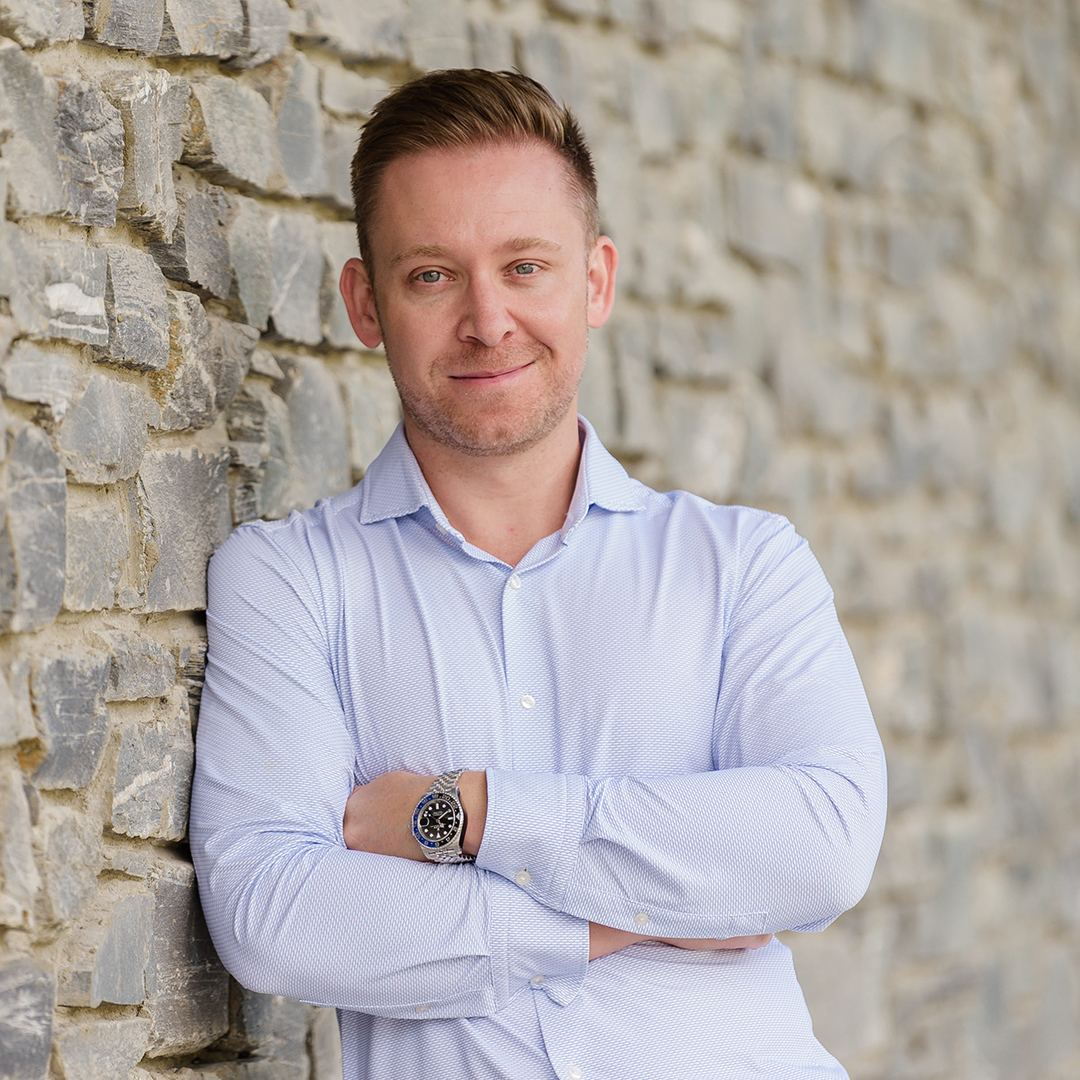 Strategic Clarity + Verbal Clarity + Visual Clarity
Cole Orobetz founded Alpha Foods five years ago and is currently the CEO and CFO of the healthy frozen meal brand that can be found in over 9,000 stores across North America and Asia, where their plant-based Alpha Chicken Nuggets are available at KFC (which is quite an endorsement!).
Cole and I talk about how a blizzard and a vegan bagel dog got him into the business, why he had to re-name his brand for the Chinese market, how 'familiarity' is key to convincing meat-eaters to try plant-based varieties of their favorite foods, and how it took them hundreds of logos and four agencies to arrive at their very first logo – all because the brand strategy phase was missing upfront.
Notes
——–>
Fabian Geyrhalter:
Welcome to the show Cole.
Cole Orobetz:
Hi Fabian, great to be here.
Fabian Geyrhalter:
Absolutely, good to have you. So earlier this year you completed a 28 million dollar funding round. Your plant-based frozen meals are hard to miss in the US where you are in over 9000 stores I believe, but now it might even be more. How has this bizarre year of people hoarding food, and supply chain issues across the industries. How has this treated Alpha Foods? How are you guys hanging in there?
Cole Orobetz:
Yeah well we did, timing was really fortuitous for us to have closed that round basically January, February right before COVID really changed the landscape of everything. And so we had raised the money to execute on a 2020 business plan, and when things started to shut down in March we took a bit of a step back to just survey the landscape. And really what we saw was a huge surge in people purchasing the products, loading their freezers. There was some scarcity mentality, obviously people didn't want to be left with no food products to feed their families. So we definitely saw a huge spike in sales for the first few weeks.
Cole Orobetz:
And we were very fortunate as well to have a rock solid supply chain, and great manufacturing partners so didn't have a supply disruption to speak of. But one of the interesting things that we saw occurring was the consumer being home bound for more meal occasions, and we had just more opportunity to reach out to them, connect with them just in a different way that we have before. So really that was a big game changer for us, and we did evolve our marketing messaging, our content creation to be a lot more interactive. And we saw a really great response from our consumers who were engaging with us digitally, and so far to this point I guess we're coming into September things are still going really well for us.
Cole Orobetz:
And I think the awareness that plant protein meal solutions, and options are a great viable alternative to the meat counter part. I think that, that has resonated with more, and more consumers over the last few months than perhaps it had previously.
Fabian Geyrhalter:
Which makes so much sense, and first of all I'm happy to hear that. I assumed that things would be going pretty well for you during this strange situation that we're all in jointly. But it is really fascinating to think about how people are actually interacting with your brand more now. And the reason why I say fascinating, because I recorded a lot of founders over the last half year, and none of them actually mentioned that. But it makes a lot of sense because people are at home, they actually spend more time with products just because they are stuck, and they start falling in love with some products, and they start to actually get to know new product, and then engage with them. So this is mainly via various social channels I assume right?
Cole Orobetz:
Yeah that's right. Instagram would be number one but we've also seen an uptake in Pinterest as well as Facebook groups for sure. And I think that would be pretty common across most if not all brands in the consumer space.
Fabian Geyrhalter:
Sure. Yeah, yeah, absolutely. And I did hear that, and I don't know where I heard that but that you either a plant, or that you actually did expand into Asia, and I believe that Hong Kong was one of the places. That obviously must have changed, or did it, or how did that go?
Cole Orobetz:
Yeah, so we launched there last year in food service and retail, and it's been slowly building in Hong Kong as well as five other countries in Asia. Really the only thing that slowed down was the food service side just because people were not really going out to restaurants, and other places quick serve. But generally speaking we've been very strong in Asia starting with Hong Kong down to Singapore, Taiwan, Thailand, and mainland China. And one of the exciting things for us was the partnership with KFC in Hong Kong with our Alpha Chicken Nugget.
Fabian Geyrhalter:
Oh that's fantastic.
Cole Orobetz:
Yeah that was really exciting. And so that did still take place, and launch successfully even though COVID had obviously changed the landscape, and it clearly had hit in Asia first before North America but that didn't, it may have delayed it by a month or two. I'm not sure of the exact time delay effect, but it did launch at the very end of June, and is still ongoing.
Fabian Geyrhalter:
That is quite a compliment for your plant based chicken right? Because they take their fried chicken pretty seriously over there.
Cole Orobetz:
Yeah, yeah you're right. They definitely do, and we were thrilled to hear that they had selected our nugget for the test, and we know that it's been selling very well. So we're hoping that, that's just the beginning with KFC, and are looking at other products, and other regions right now specifically around the chicken platform [inaudible 00:05:42].
Fabian Geyrhalter:
Which is pretty new for you right?
Cole Orobetz:
Yeah, the nuggets launched about a year and a half ago at retail in the US. And so it's still early for the nugget here in the US, but it has clearly become our hero product of the entire line. We've got 28 retail product but that one by far is receiving the most fanfare, and we think that it's got the biggest potential out of all the products in our product lineup right now.
Fabian Geyrhalter:
Well and just to talk about being fairly new, the entire company is only five years old. So congratulations that's an amazing lineup of skews after such a short time.
Cole Orobetz:
Yeah, thank you, we're going to be coming up to our fifth birthday at sometime at the end of this year. So it's been, we've definitely covered a lot of ground in a short period of time that's for sure.
Fabian Geyrhalter:
So this is maybe the anniversary of podcast episode because this will air at the end of the year. So I'm a little ahead of time right now when we record this in August.
Cole Orobetz:
Okay, sure.
Fabian Geyrhalter:
But let's talk about Asia for one more second because I think it's fascinating from a design, and branding, packaging perspective. Since you're also on the shelves there how did the brand have to adjust for that completely different consumer mindset, or did it?
Cole Orobetz:
That's a great question, and obviously there are language, and cultural barriers, and considerations that me personally, I don't have, I can't add a lot of credibility to what may or may not resonate in the language that I don't speak, or in a country that I don't live in. But we have partners on the ground there that were able to take our base brand product, and package, and include it in a standard retail array of all I guess USA spec packaging. So we didn't actually change the look and face of the package for the initial launch of any of the products, but what we can see is when we get updates on the marketing side on what our partners are doing there at retail and food services it clearly has evolved to be a message that resonates with those that speak Mandarin, and live in the regions.
Cole Orobetz:
And one final thing I will say on that as well is that we are going to be doing a China specific package probably launching towards the end of 2020, or early Q1 with a name that's been developed that resonates with a Chinese consumer in mind. Because there is no direct translation of when you put our brand name with the product name, they don't always fit, and go together, or make sense.
Fabian Geyrhalter:
Yeah.
Cole Orobetz:
So I think there's been a number of companies that have learned that the hard way over time that you probably just can't do a direct translation to every language you want to put on your package. And so we've been very thoughtful about how we approach the launch in a package that is not USA spec. But they do sell all English label USA spec packaging of our products, and others right now in [inaudible 00:09:05] retail shelves, but clearly there is an opportunity to probably connect with consumers who want a local language packaging-
Fabian Geyrhalter:
Interesting.
Cole Orobetz:
On the shelf, or in their freezer.
Fabian Geyrhalter:
Yeah, that's really interesting. Going all the way back, on your website there is an our story section but it is really not as much of the heartfelt founding story than a mission, or a purpose statement which in itself is very important. But I did hear that the actually founding story is quite interesting as well, I think it involves a blizzard, and a plant based bagel dog? How did Alpha Feed start, and what is your personal background, professional background coming into this?
Cole Orobetz:
Sure, no you got the two points, the blizzard, the bagel dog bang on. Yeah, so a bit of a background on myself. Born and raised in Canada, and mostly grew up in Calgary Alberta which is like the Texas of Canada. And really grew up eating animal products every day of my life without question. That's just what was put on my plate. That's just what we ate. And so that's the background of how I grew up and in relation to food.
And I ended up going through with the professional accounting program [inaudible 00:10:30], and landing in a venture capital role in 2010, and that's where I got my start in food and beverage. We invested in food and agriculture technology, and during that time period we saw a ton of different brands, and companies grow, and flourish, and also make mistakes along the way. So that was a really valuable learning experience for many reasons, and to also see that the great success stories as well, and there were a number of those along the way.
But one of the entrepreneurs that I had met during that time Loren Wallace was the founder, and CEO of Good Karma Foods. And we were in discussions for a funding round from our fund to Good Karma, and didn't end up completely the transaction together. There was a just a better deal on the table, but we stayed in touch professionally, and as friends. And the blizzard and bagel dog story is he reached out to me in 2015. He said, "Hey man, I've got a product concept for you. It's plant based." And he's a lifelong, or nearly lifelong vegan. And I said, "Okay, send it up." I thought to myself it would taste like sadness. It's made from plants. There's no way that I will like this.
So anyways the FedEx arrived. I threw these things in the freezer, and yes they were a vegan bagel dogs which is a vegan hotdog wrapped in a bagel. Yeah so in the freezer it went, and I went traveling for a couple weeks I think, and came back. And did come back to the first part of winter, and this nasty blizzard hit Calgary, and it was dinner time. I had nothing to eat in my house except for frozen berries, and I didn't want those. It was cold, and so I said, "Well if I can't get out of the house I need to eat something so I'm going to try this bagel dog." And I tossed it in the oven, and loaded it up with whatever I could find in my fridge, and I absolutely loved it. I just devoured this thing. It was so good.
Fabian Geyrhalter:
It didn't taste like sadness after all.
Cole Orobetz:
No, that was not the main ingredient. That's right. It was actually quite delightful. And the light bulb went off me which was if me as a meat eater, and at that point I had been starting to reduce my meat consumption considerably just for some personal health reasons. But it was still tough to find something I could get excited about, and so that a-ha moment was, "Well if I can enjoy this product, and love it, and crave it then there's got to be hundreds of millions of other people out there that will have the same experience."
And so that was really the genesis of how Alpha came to be. And a few months later Loren and I had started the journey of Alpha. I think it was February 2016 when we got going. And really our vision was to build a globally relevant plant protein company that could bring delicious products to the plates of meat eaters who are looking for a delicious plant based option but perhaps weren't excited, or perhaps they didn't know what they didn't know about plant based eating. And so the first wave of products that we had created and launched were to be convenient, and it had to be delicious, and they had to be made out of plants, and that was the three North Stars of our first line up of burritos that launched at Walmart in 2017.
Fabian Geyrhalter:
Not a bad place to launch.
Cole Orobetz:
Mm-hmm (affirmative), yeah.
Fabian Geyrhalter:
I talked with Chris Kerr the day of the Beyond Meat went public, and he was a key investor from day one with the company, and that brand went into the same direction by being able to actually place their patties in the meat isle of markets, of the frozen food aisle. Right? Which was a huge win for them, but I'm sure also for the meatless community as a whole because I feel that catering to basically meat eaters is really, really difficult because everyone comes in with your attitude. Right? Where you would only eat it if you're stuck in a blizzard. How do you convince people? Is it just tons of samples at stores, or is sampling the way the go? What was the journey like to convince people?
Cole Orobetz:
No, it is really the million dollar question. Of the entire consumer population that is open to eating something there that meat, I think it's about 90%. I'm sure the numbers have changed. How do you get their attention, and how do you convince them that it's safe to try, and that they won't be disappointed. And I know that every plant based company out there is asking the same question, and they have their own take on it.
But to address your question, absolutely tasting is believing, and getting product samples in front of people, ensuring they're prepared properly is really the first stop. And also they have to be open to the idea that it could be delicious, and not be made of what they think it's typically made out of. And funny enough some of our earliest investors are the biggest carnivores that I have ever but they came in to the opportunity after having tried some of the early product samples. And they were on their own journey of, the doctors told them that they had to reduce their meat consumption for various reasons.
So that is really the first step for, in my opinion is the awareness. Okay I need to eat less meat. I think I can eat plant based protein, but I don't know what's out there. It's a whole new world, and that's where I was a number of years ago. And so I think that where Alpha sits is we're that transitional brand by making plants easy to consume, to prepare, and enjoyable it takes the edge off of that extreme lifestyle shift that some may think that you have to make to go [inaudible 00:17:06] to move and evolve into a more plant centric diet.
Fabian Geyrhalter:
Well and I'm almost certain that one of the best marketing tricks to happen to the plant based industry was the virus, and the quarantine. Quite frankly if you have to eat three meals a day, which those of us who are lucky in the western world, at some point you just run out of options, and you don't want to see meat anymore. Right? Even if you're a 100% meat eater, at some point being at home you're just, and you don't want to cook anymore either. So at some point just finding a product like yours is most probably pretty logical that that would happen.
Cole Orobetz:
Yeah, you're right absolutely. And another factor too is that there were empty refrigerated coolers that used to have chicken, and beef, and pork-
Fabian Geyrhalter:
Right.
Cole Orobetz:
And turkey, and all the meat that people would be used to seeing. And so I think it was a combination of yes being home bound, cooking all your meals from morning to night in your house, but also going to the grocery store for that potentially nerve-racking grocery run during a pandemic when there's a risk of being sick, or whatever, and going to your usual meat cooler and not finding the steak, or the burgers that you used to buy. And so with the awareness that the virus had actually had a really big impact in the meat packing plants, there started to be a number of sources of information, or these proof points that something is going on with meat. I can't buy it. These people are getting-
Fabian Geyrhalter:
Right.
Cole Orobetz:
Sick that are working in the plants.
Fabian Geyrhalter:
Yeah.
Cole Orobetz:
And maybe I should be aware of something different. And I think that, that also had a big impact on the consumer awareness, and appetite for plant based protein as an alternative source. And you're right, eating three meals a day with all the same animal proteins cooked in the same kitchen can probably get a little monotonous. And I think in our, especially Alpha's broad lineup of both prepared meals, solutions, and ingredients it became a great brand to connect with for some of those consumers that were just looking for something different.
Fabian Geyrhalter:
Because it's easy, it's not only easy it's also very approachable. Right? Because you have the burrito, you have the pizza. You have staples that people understand.
Cole Orobetz:
Yeah.
Fabian Geyrhalter:
So it's not like they go into a garden patty that's called Garden Patty.
Cole Orobetz:
Right.
Fabian Geyrhalter:
It's like, "No, here's your crispy chicken patty." It just isn't chicken.
Cole Orobetz:
Yeah, yeah. And that is really again the essence of the Alpha brand and DNA is those familiar products, familiar formats, familiar flavors that people had probably tried, or see on a daily basis in restaurants, and other places they go. So it just happens to be made out of plants. And so that takes the scariness factor out of trying plant based if they've never tried it before.
Fabian Geyrhalter:
Yeah.
Cole Orobetz:
And everyone's eaten a, well not everybody, but many people have eaten burritos. I think everyone knows what a pizza is. So you're absolutely right, and chicken nuggets as well. Those are staples I would say most people are pretty familiar with.
Fabian Geyrhalter:
I think the idea of the brand DNA potentially, or the DNA of the company being around familiarity is really, really interesting because I tried to put my finger on it because the way that you named the product it's really in your face right? The Alpha burrito, the Alpha chicken wing, but also the packaging. It's black. It basically fits into the typical freezer product. There's something about the familiarity which I always wondered how much does it pop out, how much does it stand out, but that is all strategic to actually make it feel more familiar. It's really interesting.
How did the name come about Alpha? Alpha has a lot of connotations right? An alpha person, alpha in religious settings. There's plenty of connotations, but how did it come about?
Cole Orobetz:
Yeah, another story I guess with some roots that were prior to us actually starting the company. And it really stemmed from the actual vegan hotdog inside that bagel dog which was the vision was that would be the best plant based hotdog out there, and Alpha is another name for the best, or the top. And we happened to have a hotdog at that time, and so the Alpha dog gave rise to Alpha Foods, and that's really how we view the products and the brand is best in class, and a leader for taste, texture, eating experience, and just enjoyment factor of the food product.
Fabian Geyrhalter:
Well and it says a lot about you as a brand too subliminally, because the alpha kid always gets the food.
Cole Orobetz:
That sounds right.
Fabian Geyrhalter:
Yeah, you're the one who's just rising to the top.
Cole Orobetz:
That's right, you got it.
Fabian Geyrhalter:
Let's talk about the importance of branding for a little while here. The Alpha logo type plays a very central point in your identity even on the packaging. Alpha leads the product as I already talked about. Right? The Alpha nugget, the Alpha burger, and not only are you the co-founder, president, and CFO, and maybe a lot of other things too of a fast growing CPG company but you're also a founding member of the Angel Group which is an angel investing group that you and I talked offline a little bit about before the podcast for early stage CPG brands that invest in brands that are already on the shelves. So branding for you must play a crucial role in your professional life. What does branding mean to you being in the CPG space? What does it mean to you?
Cole Orobetz:
Well I think to me it's how I relate to the products and [inaudible 00:23:29] with the company, the products, and I guess values at a deeper level, or I guess how I might think about a company, or a product when I'm not potentially using it. And it has that kind of stickiness factor in mind. For Alpha we wanted to create a really inviting brand, and message to our consumers that plant based was approachable, and not scary, and that they didn't have to make extreme lifestyle shifts to enjoy the product. And I think that's really how we're in a position for success as a bit of a disruptive brand making plant based easy, and enjoyable for people to substitute, and ditch their meat products.
Fabian Geyrhalter:
How important was data to you in the beginning? Were you a very data oriented company, or did you even sometimes go against early customer data, and you launched something that you weren't sure people would actually resonate with?
Cole Orobetz:
Yeah, I wish we wouldn't have had more time, and resources in our early days to focus on data, and that's the honest answer is consumer data is very expensive.
Fabian Geyrhalter:
Yeah.
Cole Orobetz:
And it's time consuming to capture. So there was, no there's definitely enough data out there to give us direction on consumer preferences, on where the market is going in the plant based sector. It's heating up at a fairly high level, and we triangulate a number of pieces of data from the market as well as some consumer feedback on early products to really refine our product mix in our early platform of products.
And then there is some element of just a gut feel for certain opportunities, and products to develop that we had to have absolute conviction that you're not always going to have 100% the data you need to make perfect decisions based on those kinds of facts. I wish we could, and still don't. It's everything is moving, and especially during COVID there's a whole slew of data sets, and consumer preferences that have changed, and probably permanently. So in our early days we definitely used some directional intelligence data, but we didn't have a perfect data set to it to make those exhaustive decisions with.
Fabian Geyrhalter:
Which is fascinating because data is so important to [inaudible 00:26:10], and you coming from that background, and now having made it through the first five years of running a start up yourself, and seeing the growth, and seeing the hurdles, and the typical start up fails I'm sure that go along with it because it ain't easy. And regardless if you already have a product, and you've got the perfect experience it's still not easy. Has that experience changed the way that you invest in companies now?
Cole Orobetz:
I think a little bit, and I would say for early stage investing, angel stage before you get to the growth stage of a company, and looking at investing and past proof of concept, I guess for me it was boiled down to a few things which is the management team, the product itself, and the sector. And if you have directional intelligence that the sector itself is doing well, well there's an opportunity there. If the product seems to have a fit, or address a consumer need state without extensive data that's great because it pays great if we're talking about a food or beverage product, and then the team. Is the team capable?
So I think those three factors would get me through I guess an angel, or early stage investment decision more so than data because in the early stages there's a time factor, and an execution factor, and that really is mostly driven by the team. And if they have a product in the right sector you have to give those three factors an opportunity to get to the point where they are uncovering data, or potentially paying for it, or obtaining it to further refine the next phase, or next stage of the company because you're right data becomes more, and more important as companies grow up. It drives a lot of the decision making resource allocation where companies will, and will not invest, and also to refine product mix, or products on the shelf that may be doing better, or worse than a benchmark. So it becomes much more, and more important in I would say that growth stage, but in early stage it's really tough to make decisions based solely on data.
Fabian Geyrhalter:
Right, right, I can see that absolutely. Looking back at Alpha Food, I know you mentioned that you got into Walmart pretty early on, but what was that one big breakthrough moment where you felt like now you're changing from being a start up, and you're actually turning into a brand? When did you feel that? This may, or may not be directly to sales figures right, but when was that moment where you just looked at your business partner, and you're high fiving, and you're like, "I think we just made it to that step."
Cole Orobetz:
Yeah, well I guess looking back I don't think there was any single moment in time because there have been so many. There's so many wins and great moments on a daily, weekly, monthly basis. And we've really been building this brad brick by brick, and consumer by consumer. So definitely getting three straight years of distribution expansion, looking back at the end of each year and it's been one of those proud moments. But I would say the overseas expansion, and the KFC partnership was really monumental, and validating for us. We had clearly started in the United States, and didn't really have any ambitions to be global, or international until we had really ironed things out in the US, and done a great job.
And it just so happened that the opportunity to sell into Asia with a partner on the ground, Green Monday came along, and we pursued that, and a number of months later we had landed in a KFC. And that was really cool to see the press, and the images, and the excitement factor of a product that had been developed here quite some time ago. So yeah I would say that was definitely one of those highlight moments for us.
Fabian Geyrhalter:
And I love how you started this with there's a highlight every day, every week, every month. That's the founder spirit. That's the only way to get through it because there's going to be tons of fails along the way as well. And I always love to at least talk about this a little bit because I think it's inspirational for other founders to hear about the road not always being perfectly smooth. I know I talked to Stacy of Stacy's Pita Chips about this, and she had so many answers to this question, and I'd love to keep this question definitely for my CPG founders that I interview. Was there a ginormous brand fail that you went through? Because I know with packaging a lot can go wrong right? With translations, with how things get cropped, or even having a food product so much can go wrong. Was there anything in the brand level where you felt like, "Oh that was a big faux pas, and maybe I should bring this up because others can learn from it." Not to put you on the spot but definitely putting you on the spot.
Cole Orobetz:
Yeah, yeah. Well I would say not one gigantic brand fail, just dozens, probably hundreds of small ones because the consumers obviously only see the finished product but what came before, what appears on a package can be very challenging. And before we got to our first logo, and look and feel of the first package we went through four agencies, and must have seen over 100 different versions of our logo-
Fabian Geyrhalter:
Oh wow.
Cole Orobetz:
Concepts, and there was at one point it looked like we were going to be a space company sending things into space. And it was really, there was a time factor for us, there's pressure on us to put this brand together. We wanted to go out and sell it, but we just couldn't find an agency, or the creative spark to get us to that place where we were really happy with a design that could be on a website, or a consumer placing package.
So the initial logo and design was challenging, and I think one of the other moments that sticks out was when we printed our first commercial run of the burritos that were going to Walmart we had the word vegan on the front of the package. And it's true we are a vegan food company. We typically use the term plant based instead of vegan, but it is a vegan product. And we were so proud of the burritos that came off the line, and they were going into Walmart our first customer, and consumers were going to buy it, and love it. And I think it was not even a week after we got those out the door did we see a study come out, I think it was John Hopkins University that said, "Don't use the word vegan it means poor taste, and it means that it's less healthy to consumers." According to this survey.
Fabian Geyrhalter:
Yeah.
Cole Orobetz:
So we thought, "Ah, damn." So now we have to go back and spend more money on redesign, and change the plates, and garbage the packaging, and just be okay with those products that are in the marketplace. So I can't recall what we swapped it for, but it got yanked, and got put on the back. And we are certified vegan now, but it's just not something that apparently according to studies, and surveys, and things that's just not something you want on the front panels. So that was more of a funny little road bump, speed bump along the way, and we evolved in that pretty quickly.
Fabian Geyrhalter:
Well in talking about the power of branding right? The word vegan has been branded, and mislabeled for such a long time that it now stands for something right? And if I read vegan even in 2020, I am still a little bit more held back than if I read plant based. And I think that too is because of branding. Right? Because plant based that's Beyond Meat, that's Impossible, that's a lot of other brands that started celebrating that word. It is amazing what a word can do.
Cole Orobetz:
Yeah, that's a great point. And I think that the word vegan can unfortunately bring up I guess extreme lifestyle change, or choice for certain consumers who may think it's just a bad word, and may not really understand what it means. So the term plant based is really the, it's made it safe for people to explore and enjoy food products that are the same thing as vegan but just a different word.
Fabian Geyrhalter:
Well and anyone had vegan food even as a meat eater, and that's why it took you a blizzard for you to try it again because it has changed a lot in the last five, 10 years.
Cole Orobetz:
That's right.
Fabian Geyrhalter:
And there's one thing that I would like to add to what you have said before about going rounds, and rounds, and hundreds of designs with agencies until you actually found finally that right design. I think one important step is to really in the beginning look at the brand strategy, to really refine what is the brand, what does it stand for, what is the mission, what is the vision, what is the positioning in the marketplace, what is all of that together with the agency so they can actually then derive something. And I think that happens a lot in start ups that, that is either not being taken seriously on the agency's side, or it's just there is no time from the founder's side because you just need to get design, and you need it now.
And I think that is a step that for founders in my eyes is extremely important as I work with founders on creating the brand. Because at that point they can't say, "I like this." Or, "I don't like this." But it's like, "Does this go back to our plan? Is this great for our customer? Would they love it?" Right? There's this fictitious third person that can look at the design during the process, and that's usually the customer right? And that's what we need to focus on. So I wanted to put this in there.
Is there any piece of brand advice from your end for founders as a take away as we're slowly coming to an end here. Anything that you learned over the years where you would say, "Look this is something that I know about branding." Maybe specifically for CPG product, or else wise?
Cole Orobetz:
Yeah, branded wise I think definitely what you just touched on about the brand strategy, the vision, the mission, all of those items. Having those front and center before getting to a pretty design. 100% agree because it really narrows the scope, and the array of options that you will be presented with when coming to that first wave of designs which is exciting, but I think what you just touched on is something that I wish we'd probably would have spent more time on in the beginning to get to our brand that became the face of the company, and the face of the products, and so on. So spending more time up front I think, and unfortunately it can be expensive but I think it's one of those investments that just has to be done the sooner the better.
And also I think that there's definitely an interesting shift that's happened through COVID with the retailers where they may not want to bring on brands that appear to be too risky because of potential supply chain disruptions and things. But I think also for founders, and those developing a food brand there's a bit of a fake it until you make it mindset that you need to put something innovative and cool, and fresh in front of a retailer, and really act like a grown up company to get that shelf placement because they do need to offer new products, and innovation for their consumers. And so I think that, that's something that brands and founders shouldn't be scared of is really swing for the fences, and bring the best foot forward even though the company might be small, and still getting on its feet.
Fabian Geyrhalter:
Great, great, great take away. Listeners who'd like to get a taste for your plant based meals where can we find Alpha Foods? I guess 9000 plus stores so there's a pretty good chance they will find it.
Cole Orobetz:
Yeah, I'd say that's a pretty big number of places to buy physically. You can go onto our website. There's a store locator on eatalphafoods.com so type ina zip code, and there's definitely stores that will pop up, and we're also actually going to be selling online through our website as well. That will be a great way to get products directly to the door that may not be all available at the same location. Because that's one of the pieces of feedback we get is not all products are available at every store, but many of them. So being able to purchase online where many consumers are going now is important. So we invested in our direct to consumer business.
Fabian Geyrhalter:
Great, great, good move, good move. Well, I invite everyone to check that out. And thank you Cole for having been on the show. It was a real pleasure to have you on.
Cole Orobetz:
Yeah, likewise thanks, Fabian. I appreciate you having us.
---
0 COMMENTS