Hitting The Mark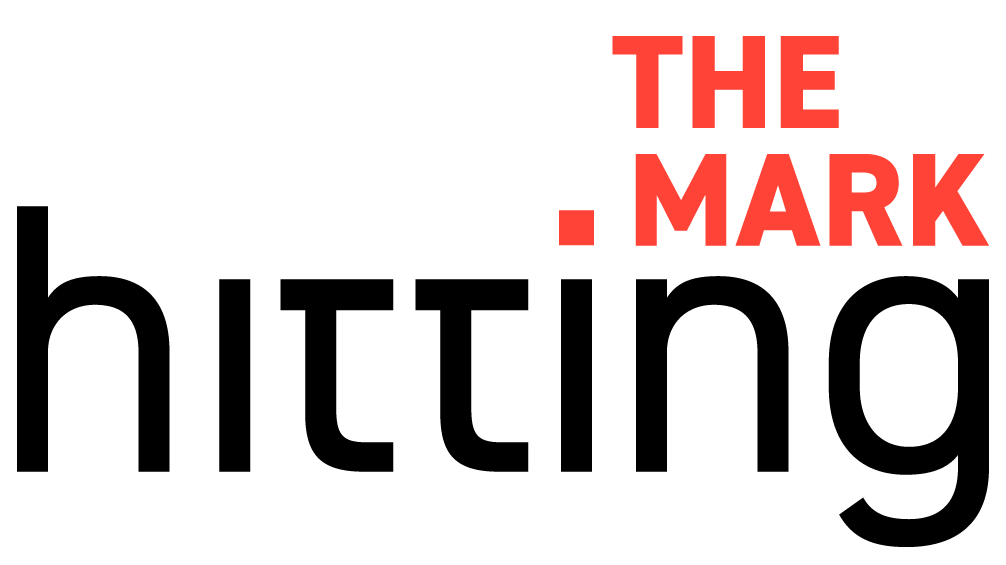 Conversations with founders about the intersection of brand clarity and startup success with your host, brand strategist and author Fabian Geyrhalter.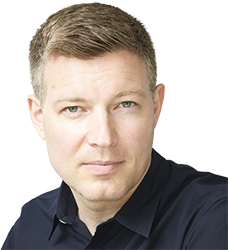 Featuring the founders of brands you know and brands you are excited to get to know:






EP058 – Shivam Punjya, Founder, behno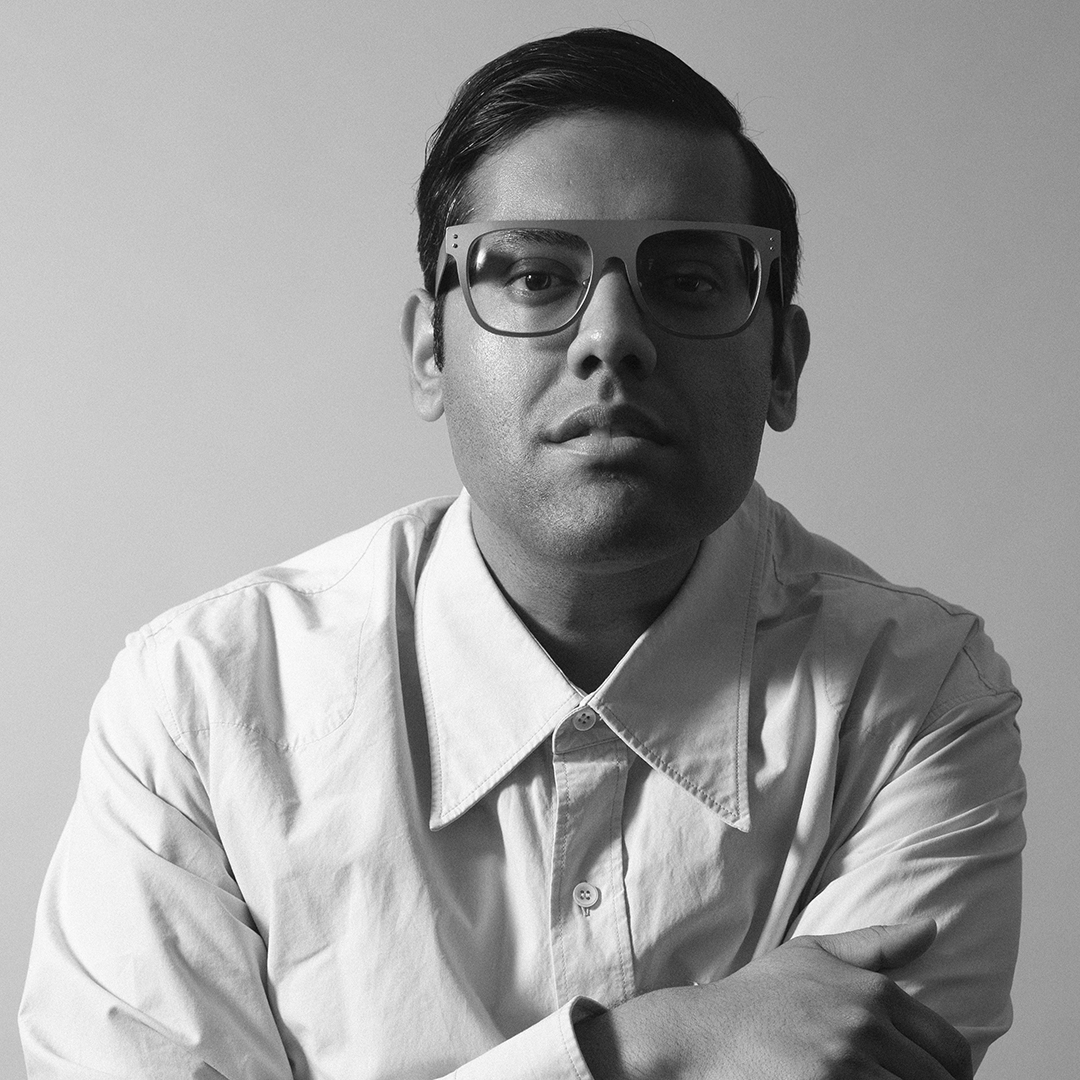 Strategic Clarity + Verbal Clarity
Shivam Punjya is the founder of the luxury handbag label behno which is designed in NYC but made in India. behno operates at the intersection of ethical thinking and luxury design, a space I have always been very interested in.
Further, behno's mission is to redefine and bring awareness to the character of "Made in India", and to set a new standard for Indian factory manufacturing that improves the quality of life and safety of women in the garment trade.
Shivam and I talk about how to move from exploiting cheap labor to creating a nurturing environment and community, how the company's name encompasses the DNA of the brand even after pivots, the innovative way in which behno reacted to Blackout Tuesday last year, and much much more.
Notes
——–>
Fabian Geyrhalter:
Welcome to the show, Shivam.
Shivam Punjya:
Thanks so much. Thanks for having me.
Fabian Geyrhalter:
Absolutely. Your background leans heavily on marketing. You earned a Master's at Duke University in global health, social entrepreneurship and international development, so it really isn't far-fetched that you're now running a brand that has equality, sustainability and philanthropy woven into its brand DNA. But what may come as a surprise is that you're running a luxury fashion label specialized in women's handbags. How did this come about? Tell us a little bit about your journey and the brand's journey.
Shivam Punjya:
Yeah. It was definitely very unexpected, that's for sure. I was actually in grad school studying women's reproductive health in the field in India doing my thesis research and I came across a lot of study participants that were textile weavers. At the time, I didn't really make much of it. I was more focused on gathering my data to write my thesis. But when I came back to Duke to actually sit down and write, the Rana Plaza collapsed in Bangladesh and that was a very emotional moment for me. So many of the women that were murdered in the atrocity were very similar to the folks to the folks that I was working with in the field.
I was emotionally very unnerved. I was talking to my family. I have a very large family – two moms, two dads. My mom's younger sister married my dad's younger brother and we live together and do everything together. And I was talking to my two dads and they essentially told me, "Either you make peace with what has happened or shut up and do something about it." As a family, we decided to jump into the space to build a factory to topple traditional manufacturing in the fashion space and do it in a different way. And how do we infuse ethics and sustainability at a very core part of the brand DNA?
That's how I got into the space, so very unexpected. I was actually going to go into healthcare consulting. That's been a dream of mine since I was in university days. And it was a little bit of a moment with my mothers. They were so appalled with the idea of me jumping into an industry that I had no idea about. But here we are and it's been six years.
Fabian Geyrhalter:
That is amazing. First of all, it's a very unusual way to start a company. But then again, it isn't because it's all about passion and you were very passionate about this. But what is unusual is … "So we started a factory." That is not something that you usually immediately do. Usually, you start outsourcing to other factories. But I believe in your case you just basically had to build a factory based on your ethical standards because you couldn't see it done that way anywhere else.
Shivam Punjya:
Exactly. And I think that you hit the point exactly. And I think what happened was for us, we didn't ever really see ourselves in the beginning having our own fashion brand. We thought that we would manufacture for other fashion brands.
Fabian Geyrhalter:
Interesting.
Shivam Punjya:
But what we started to realize is that when we talk to people about Made in India, people were skeptical of working with us. What we started to realize is that we needed to set the gold standard for what could come out of our factory, which is why we created Behno. And we wanted to showcase a luxury product that was really tailored that was not made in a sweat shop and not hippy dippy in aesthetic. We put some of the presumptions that people have against products coming from India, especially in the fashion space, and that's how Behno was born.
Then we also started to realize that there was immense potential to actually create a brand manufactured in India that would sit in the global marketplace, so that's kind of how the brand started. Yeah, we initially wanted to manufacture for other people and now we have changed our business strategy a little bit so we've pivoted away from that factory to make Behno products exclusively, but that's the initial stepping point.
Fabian Geyrhalter:
And you started with women's fashion and then you moved more specifically into handbags. Is that correct?
Shivam Punjya:
Yeah. We made the pivot about two years ago. We launched with women's ready to wear. Full collection, knitwear, wovens. And we realized that our social impact on the backend was directly related to how financially well-backed our business was. And women's wear, it was a tough space to be in and was not necessarily something that we were getting a lot of traction on. And we started having a lot of buyers comment on handbags that we were designing and styling in our look books and we decided to make that pivot then. And I think that was one of the biggest breakthrough moments for us.
One of my mentors, Denise Seegal, was helping me navigate these paths and she serves as our acting CEO and she founded DKNY with Donna. She used to be the president and CEO of a lot of Americana brands like Calvin Klein, Nautica, [inaudible 00:05:11][crosstalk 00:05:11]-
Fabian Geyrhalter:
Her name rings a bell, even for those not in the fashion industry. Yeah.
Shivam Punjya:
Yeah. She helped me make that pivot and I think that was single-handedly probably a moment where we started to realize where Behno really could be in the fashion space and we felt that the buyers were interested in it, there was room to play with other factories and make significant partnerships there while converting MSA Ethos, the factory that we built, to have a slightly different purpose.
There's been a lot of pivots but I think, yeah, to answer your question, we started off with women's wear, now we focus on leather goods.
Fabian Geyrhalter:
And let's talk a little bit more about that ethos. What does it entail? How do you run your business differently than, let's say, the typical luxury fashion house?
Shivam Punjya:
I think one of the biggest things is understanding that when we manufacture a product, we are working with communities that are very different than ours. And I think this comes especially … to become a point for brands that manufacture in developing spaces but our headquartered in the west. And I think that as a brand we spend a lot of time in the field. Myself, pre-pandemic, I was going to India nine to 10 times a year. My design team was going five to six times a year working with the factories, working with the artisans, working with the garment workers on the floor at the factory.
And I think this single-handedly might be one of the more important elements of our brand's ethos and our brand identity, also, because I think … I'm not a garment worker. I'm not an artisan. I do not know what it takes to be a garment worker or be an artisan. And I think that it required us to interact and have relationships with the people at the grassroots when we're trying to impact change in that same space. Top, down policy. Very colonial. India's a colonized country so I think they had a history with that. And what does it really mean to build capacity with people at a grassroots?
I think this is one element that's very important to me personally but also to the brand where we include the folks that we're working with and the communities that we're working with at the center of our narrative.
Fabian Geyrhalter:
And did you see any changes in the industry since you launched roughly six years ago? Is your concept of your standards, the Behno Standard … Do you see other fashion companies slowly starting to adapt to that new way of thinking?
Shivam Punjya:
I think six years ago it was very difficult for me to get an ear to talk about ethics and sustainability. Fashion always has known that we have had issues in how we manufacture and the product life cycle and the trendiness of it all. But six years ago, not everyone was open to talking about it. It was still one of those subjects that people didn't know how to interact with. Now, every publication is talking about sustainability on a day-to-day basis.
Fabian Geyrhalter:
Yeah.
Shivam Punjya:
Since six years ago, there's been tremendous changes. Also, when we created the Behno Standard six years ago, it was very much a grassroots standard created with me having spent time on the grassroots with communities in academia coming up with the Behno Standard ranging from six different categories addressing healthcare to women's rights to family planning to eco-consciousness. And now, so many folks have come up with their own standards. There has also been, to that extent, some green-washing where people don't necessarily know as a consumer what's really making an impact and what's being done for brands to play now in that space where if you aren't sustainable, they're a little bit worried about how that might impact their top line business.
Fabian Geyrhalter:
That's really interesting. The idea of green-washing and now it's like ethos-washing or whatever you would call it. I agree. Now it is the thing to do and now everyone is doing this. Really, from a consumer point of view to understand which brand is actually walking their talk and which is not is extremely difficult. With the Behno brand, how do you showcase what you're doing? How do you make sure that people don't think, "Oh, here's yet another one that's doing it this way."
Shivam Punjya:
Yeah. I think it's very much about talking about the process and inviting people into the process and letting our consumer have a stake in that process. Ultimately, when we look at our business model our consumers are probably one of the largest stakeholders. They allow us to progress and make the social impact that we're trying to have. For us, we have a section on our website which talks about the sense of Behno and what that makes … what does that do for the brand? And how does the brand contribute to it? And I think it's about peeling away the curtains and inviting someone into that space.
That's one very aggressive way that we try to be a resource for our consumers. But what we require our consumers is to ask their favorite brands, "What are you doing?" And I think that's the space we try to use to answer that question.
Fabian Geyrhalter:
Fantastic. Yeah. Absolutely. And then on the flip side, you talked in the beginning of our conversation about how there was a certain perceived connotation about the Made in India brand. Like the idea of Made in India and what it means to the western consumers based on their, again, preconceived notions. How is that being seen now by your customer? And are you … Do you feel like you're actually making an impact and you're changing that? And do you see that maybe people start thinking about the Made in India label as something different today?
Shivam Punjya:
We've been very lucky to get significant press around our … over our mission.
Fabian Geyrhalter:
Yes, you have. That's why we're here.
Shivam Punjya:
Yeah.
Fabian Geyrhalter:
I have read about you in a lot of places. Absolutely.
Shivam Punjya:
Yeah. I think that the perception is changing. What we are learning is when we were doing ready to wear … I'll give you a very frank example. We had a buyer from a very reputable store come in and she loved the collection and she asked where the products were manufactured and we did mention that they were made in India. She didn't proceed with the order. And I think that speaks to some of the strong presumptions. But now we're working with the same store and they see the product and they see the design aesthetic and they see the quality of the product and they completely have changed their perception.
And I think that's something that we love to see. I think that's very important. And I think that India has always been a space where a lot of luxury brands go for all of the hand embroidery and hand embellishment work. You have some of the largest houses doing this work in India and I think the supply chain uses developing spaces so aggressively but seldom do developing countries get the recognition for that supply chain.
Fabian Geyrhalter:
It's really cool. It's really, really interesting. Can you share the meaning behind the brand name with my listeners? Because Behno doesn't mean too much to them but I know it actually has a really deep meaning for the brand.
Shivam Punjya:
Yeah. Behno means sisters in Hindi. And the reason why we went with sisters, Behno, was a few reasons. In our garment factories, a lot of the female colleagues are referred to each other by their first name followed by the suffix of Behn, which means sister. So, if I had a garment worker colleague named Nene I would call her Nene Behn. And the plural of Behn is Behno. It's talk to an idea of a community of sisterhood that exists in these spaces. And then I also have a lot of sisters in my own life. My mother's a sister and I have a sister of my own, so it just felt very apropos to use Behno.
Fabian Geyrhalter:
And I believe now when you're prompted … On your website when you're prompted to join the email list you're actually asked to join the sisterhood, right? So it becomes woven into the brand language, as well.
Shivam Punjya:
Yeah. I think that when you support a Behno product or when you support Behno, you ultimately are becoming a part of a very curated, eco-conscious, sustainable, ethical consumer. And I think that that's something that we should wear very proudly. And I think that these sort of communities are important to build because that's how movements start. That's how change happens.
Fabian Geyrhalter:
Absolutely. 100%. Let's move over to talk about Instagram because I know you're extremely active … or maybe you're not even that active on Instagram but you're very popular on Instagram. You've got a lot of followers yourself, personally, as well as your brand. I personally always go to a brand's Instagram feed first to truly get an idea of what they're doing right now and who they are in … their most authentic selves. You really get a good idea of what a brand is about. And I felt the same when I went to Behno's Instagram feed, so I wonder for you … do you feel that Instagram is more important to your brand than even your website, which I know is something that we wouldn't have said five, 10 years ago. But do you feel Instagram has that kind of importance at this point in the marketplace, especially when it comes to fashion?
Shivam Punjya:
I think that for the industry at large, social media, Instagram specifically, has been very important. I think for our own business model, I think the website still serves as the primary source of information and discovery. I think that Instagram is more complementary to a consumer's experience. And this is purely from the data that we have; how many people are coming onto our website or shopping with us through Instagram. I think these are some of the numbers that we have, so I think it is more supplementary for sure.
But I think that Instagram … if you're not there it does take away some engagement that's very valuable for us as a brand both on a product level but also on an ethos level, especially when I'm hearing about big companies like Bottega that are stepping away from Instagram. And I think that's very interesting to me because what does that speak to the industry at large? But I do know that as an emerging brand we do rely on it quite a bit.
Fabian Geyrhalter:
That is really interesting and that's the first time that I hear that. Why do you think they're doing that? Why do you think they step away?
Shivam Punjya:
I think Daniel Lee is tremendously brilliant. I think that his team … I'm sure there's some sort of strategy behind it. It's not just … They're not just switching their switch one day and saying, "Let's be off of it."
Fabian Geyrhalter:
Sure. Yeah.
Shivam Punjya:
I think there's definitely something very meticulously planned behind that decision. However, I do think that it's an overload where I'm constantly on my phone. I feel like that I'm communicating with a lot of our editors through Instagram and I think that maybe people just need a breather. And I think people need to just experience life outside of our screens a little bit more, especially in today's world where the pandemic encourages us … really, forces us to stay at home and work from home and limit our outside exposure.
But it's a different time. I'm always on my phone and I would love to not always be on my phone. I think that might be another adding factor to brands maybe reassessing the role of social media.
Fabian Geyrhalter:
I wish you would be right. I have a feeling that brands still are not that empathetic about their customers now. I think it is something that most probably most of us feel the pressure and the burden that we are constantly on our phone because of everything that you just said.
Shivam Punjya:
Yeah.
Fabian Geyrhalter:
And changing that, I think, is … It's important for all of us, for our health and for our sanity to go out and to experience other things. And like you said, now this is really … it is different. But I do wonder if that is a brand's perspective, unless you're that empathetic, which sadly most large brands, especially fashion brands, I don't see them as being, which is different from Behno.
Shivam Punjya:
Right.
Fabian Geyrhalter:
You really lead with empathy. And talking about which … And still on the topic of Instagram, on June 6th of last year, 2020, so four days after the hashtag #BlackoutTuesday took over social media, you guys did something different. And I'm going to read the post that you guys posted back then. It said, "PSA: As an emerging label, we want to do our part to make space. For every order that comes in, we're committing to return 40% of your order back to you. Please redistribute these funds to support a Black-owned business. It's an honor system. Can we count on you? Click the link in the bio to text us for a list of resources."
I thought that was really clever, as you put the decision power back into your customer's hands. It talks about transparency. It talks about empowering others. And you empower your customers to then make a choice on their own. And I'm wondering, like so many of these quick, instantaneous ideas that … which is the power of Instagram, right? You have an idea, you put it out there, you see if it works. Did it work? Or was it too complex for your audience to grasp how detailed this goes? You have to text and then select something and then you have to give money back. How did it work?
Shivam Punjya:
Logistically, it was relatively a simple process. I think the consumer was well aware that they would pay full price and then we just refunded back 40% of all the orders that did come through. Did it work? It was not maybe as greatly a success as maybe we thought it would be. But then again, we didn't intend this to be a sales campaign.
Fabian Geyrhalter:
Yeah.
Shivam Punjya:
This was not something that we intended to make up for a sales promotion that we would do at key holiday period during the year.
Fabian Geyrhalter:
Right.
Shivam Punjya:
That was not our intention. So, for us to compare … I don't know what I would be measuring against if it worked, but what did come through is conversation.
Fabian Geyrhalter:
Right.
Shivam Punjya:
And I think that a lot of people were very shocked that we would do this.
Fabian Geyrhalter:
Yeah.
Shivam Punjya:
And a lot of people were curious why we wouldn't just donate to a reputable nonprofit doing work in the space directly. For me, I think, like you said, we need to empower ourselves. It's our responsibility to do the work on our end, as well. I think that as a brand we could have easily donated to a nonprofit but that takes accountability out of our own hands. And I think that as consumers we have a responsibility to play in discovering, supporting, being allies and, really, being in solidarity with the Black community. I think we wanted to make very clear that it wasn't just our responsibility as a brand but it also was our consumer's responsibility.
Fabian Geyrhalter:
Yeah. I absolutely love it. And it really was a statement more so than a sales campaign, like you mentioned. Absolutely. Because that would have absolutely backfired, too. That's not what it was about. But I really like the thinking behind this and not jumping right onto the bandwagon on #BlackoutTuesday but taking a couple of days and thinking about, "How can we really do something that is in line with our brand?"
You keep using text messaging as your main source of contact for your audience. On Instagram you say, "Click on our link and text us 'Hello' and we'll be in touch." And the same thing happened with that campaign. Do you see text being a new means of customer communications? Or does it work well for you?
Shivam Punjya:
It works tremendously well for us. I wish more brands that I love had those sort of services. I think that building a relationship with a customer service representative at a brand is so important. I think that when I hear feedback from what we hear from our customers is very real feedback. What they don't like about the product, what they … maybe could be done differently. I think it helped product development. But on the flip side, it also encourages us to talk to our customers about the product and the raw materials and the supply chain. And I think that is something that we also really take a lot of pride in.
But lastly, a lot of our customers like the product but don't necessarily know what might be good for their lifestyle, so it allowed our team to help them find the right bag or them. And I think this level of communicating is very different than an email because you can also email a client servicing email address but I think that this is quicker, it's instantaneous. There's a level of intimacy that we get over these text messages and their conversations rather than email communication.
Fabian Geyrhalter:
That's really wonderful and refreshing to hear. I talked about a year ago, maybe a little over a year ago … I talked with Michael Lastoria, who's the CEO and founder of &Pizza and what they do is they actually have … They don't have Slack internally. They don't have any of these systems. They don't even use email. The entire communication for the entire company is via text message. It was amazing to me to hear that. And he said very much what you said now, just that he uses it internally, that people want to communicate on their terms and that's how people communicate these days during the day. You text everyone, right? You text your friends, you text your family, so why not be part of this infrastructure that they already enjoy? And everything becomes more amicable and more personal because of it.
Shivam Punjya:
And not only that … Just to quickly add on.
Fabian Geyrhalter:
Yeah, yeah, yeah.
Shivam Punjya:
I think as a luxury … a contemporary luxury brand, how do we bring white glove service, which is very big in the furniture world, into a handbag company? And I think that's also very important to us is how do we create a luxury experience at a price point that's a quarter of a luxury bag's cost? And I think that's something that's very important, too. And I think people … I, as a consumer, love to be taken care of and love to be looked after. And I think that we want our consumers to feel the same way where there is a team of people that are looking after them and there for them if they have any questions at all.
Fabian Geyrhalter:
Absolutely. Yeah. Absolutely. Looking back at your journey, or rather the Behno's journey, what was one big breakthrough moment where you felt like, "You know what? It was a startup but now we're actually … we're turning into a real brand. People know us, people talk about us."? I know … and you mentioned that you got tons of press for what you're doing and for your product. What was the one particular moment or one particular article or something where you felt like, "Okay, this is it. We're moving up."?
Shivam Punjya:
I think one big moment was when my mentor Denise Seegal decided to join on as acting CEO. I think that was a breakthrough moment for the company. And the day that we decided to pivot into handbags. I think that single-handedly impacted the way that we positioned ourselves in the space.
Fabian Geyrhalter:
Yeah.
Shivam Punjya:
Because now we were playing, again, a lot more of a competitive market because handbags … There's only so much utility and function and design changes that we can really make. But it became a moment were we were forced to put on our creative and branding hats again and change everything. And then, of course, that change allowed a lot more marketing opportunity, as well, where we were able to redevelop in a more obvious way what our branding standard would look like.
Fabian Geyrhalter:
And I suppose it was more niched out, right? You had a better overview of what's going on in that particular niche of the industry.
Shivam Punjya:
Absolutely. And I think that a handbag is quite possibly the last thing someone puts on to finish up their look, even probably after they put on their shoes. So, I think it's not necessarily the first product people buy but I think that it definitely is the last product people think about. I think that that, in itself, is very important. How do we allow us to communicate with our customers that this is the product that will finish your look?
Fabian Geyrhalter:
Very interesting. Yeah. Come think of it, that actually comes out nicely in some of the posts on Instagram, too, where it is about finishing the look, which psychologically it's fantastic that you went through the journey to understand when does your customer actually think about your product and then you replicate that.
Somewhere I read the following … It must have been on your website or Instagram or maybe in one of the articles about your brand. It said, "Our founder envisioned manufacturing to be radically different where garment workers in factories weren't just a part of the supply chain, but instead an intimate part of a brand's core DNA." And brand DNA is so crucial for any company to really think about and to really understand. And the best brands can state their DNA in one or two words.
If you look at Everlane, it's radical transparency. If we look at Zappos, it's customer service. I guess now they just call it Wow. That's their brand DNA. What is one word, two words that can describe your brand on that ultimate DNA level?
Shivam Punjya:
Our tagline is, "The world's finest consciously-made handbag." But I think the one word to describe us would be investment. For us, that word had a multifold meaning. Investment not only in the communities that we work in; the garment workers, the artisans. You're investing in a product that we encourage you to have in your wardrobe for many, many years. And I think that a lot of people assume investment handbags to be those in 1000s of dollars, like the Armez, Birkins; an investment piece. How do we define investment in handbags?
You can look at spending $400 on a handbag as an investment if you intend to keep it in your wardrobe, love it the way you would love a bag perhaps someone would spend $1000s of dollars on. But then, also, you're investing in yourself and you're investing in how to finish the look. And I think that investment, for us, has multiple different [inaudible 00:28:32][crosstalk 00:28:32]-
Fabian Geyrhalter:
I would have thought of so many words and investment would have never occurred, top of mind, right?
Shivam Punjya:
Right.
Fabian Geyrhalter:
It is such a great word because of this multifunction that you just described. Great. Absolutely fantastic. You come from the marketing background and then you really studied science and humanity and now you've been running a brand. You've been pivoting along the way, you learned a lot. What does branding mean to you today?
Shivam Punjya:
Branding is everything. It means that we have to look at every aspect of our brand from the same set of lenses and making sure that we're completely aligned internally as a team and as a company but we're also aligned externally with our consumers. And I think that is probably very tough because as a small brand, emerging brand, we're constantly changing. And we have to be nimble and we have to pivot. But through this journey we need to make sure that there's a consistent tone of voice and, for me, that's branding.
Fabian Geyrhalter:
Yeah. Really, really well said. If an entrepreneur is listening to this and he or she is manufacturing products right now, which a lot of them are and a lot of entrepreneurs are listening to my show. Or they're planning to produce something in the future and they're inspired by how you set your ethical standards. What are some tips for them to follow into your footsteps? To move from exploiting cheap labor like everyone else is to creating a nurturing environment? You also have a little bit of a legs up because you have your family ties with India and it probably was not easy, but easier for you to create this intrinsic community and really, really work hands-on.
What are some steps that you think entrepreneurs should take when they say, "You know what? I'm going to raise my hand. I do want to have my product produced in an ethical way."?
Shivam Punjya:
I think something that's very important is to not be scared to ask questions to the manufacturing partners that you may bring on and work with. I think that's very important. There's no shame in asking questions and challenging the manufacturers that you may work with. That's one thing.
Secondly, I also think that change has to happen at many different levels. And there is this notion in the industry where you only work with people who do things from the very beginning a certain way; that are already very ethical. But my goal has also been … and I think I have some peers in this space … is how do we work with people who are maybe not doing things the right way but help them change their business practices? I think there's also that level of engagement and capacity building that can be done.
As a small brand, you can work with a factory that maybe doesn't hold to the standard you may have for manufacturing but slowly encourage them to change their practices. Invest time in helping them change those practices. And I think that it can become a collective effort.
Obviously, the easiest thing would be to find a factory that adheres to your ethical standard, sustainability standard. A more challenging approach would be to partner with someone who's not doing that and then work with them to change.
Fabian Geyrhalter:
And that's how you create real change. That's just really, really wonderful. I love that. I just talked about this the other day. I used a product … and I think it was something really random. I think it was something like peas. Like split peas for a soup. And I looked at the package and on the very bottom it said that this packaging is not recyclable. And then it said below, "But we are working really hard to find a solution to make it recyclable." And to me, that was so great.
You see a lot of packaging that is not recyclable and you're just like, "Well, does this really work with the brand that I'm buying?" It's kind of weird. But saying that we're actively working on changing that, that we're aware of the waste that we create or a problem that we now put into your hands and we know that it is not in line with what you came to expect with our brand, I think is wonderful.
I got a wine shipment. I think it was a case of wine. And it was packaged in those styrofoam containers and the brand is totally the opposite of that. It's all about organic farming and sustainability.
Shivam Punjya:
Right.
Fabian Geyrhalter:
I got that wine and the first thing that I saw was a little note that was printed on the top saying, "Shame on us, but we have to do this right now because we ran out of stuff." But it was great because they knew that customers think about these things.
Shivam Punjya:
Yeah. And I also think that as a young brand you have to take ownership for the negative push of your business, too. I think that just talking about the positives doesn't do anyone justice because I think that part of growth and change is addressing the negative. And I think that the ownership aspect, like you were mentioning people talk about on the packaging, is extremely important. It's always growth.
Fabian Geyrhalter:
I totally agree. But only if they actually really, honestly feel that way. Because a lot of brands really don't care and then they shouldn't state anything because they don't even want to change anything. So, I think that idea that it needs to be … If you're a young brand and you care about these things but you're not doing them right now, you know that you will do them in the future. Talk about this. I think it's super important for customers to actually understand.
We're coming to an end of this, but listeners who fell in love with Behno, where can they get their hands on your handbags? No pun. And how can they learn more about how you run your brand?
Shivam Punjya:
Of course, we invite all the listeners to come to Behno.com. B-E-H-N-O .com to learn more about the sense of Behno and what makes us us. But if you also are interested in product, it can be found on Behno.com. But we also sell to Nordstrom's and then we have all of the international distributors as well. That's kind of an easy way to learn about the brand.
Fabian Geyrhalter:
Fantastic. Awesome. Thank you, Shivam, for having made the time to be on the show. Really appreciate all of your insights and the story that you shared with us.
Shivam Punjya:
Thanks for having me. It was such a nice time talking to you.
---
0 COMMENTS