Hitting The Mark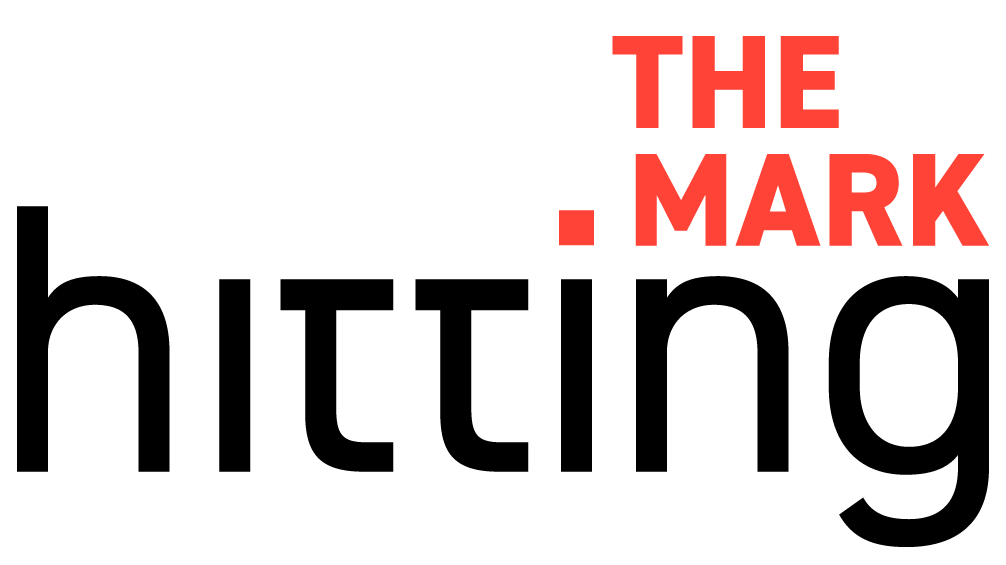 Conversations with founders about the intersection of brand clarity and startup success with your host, brand strategist and author Fabian Geyrhalter.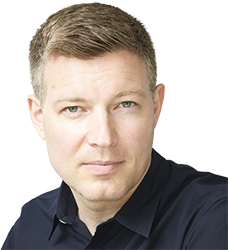 Featuring the founders of brands you know and brands you are excited to get to know:






EP060 – Björn Steinar Jónsson, Founder & CEO, Saltverk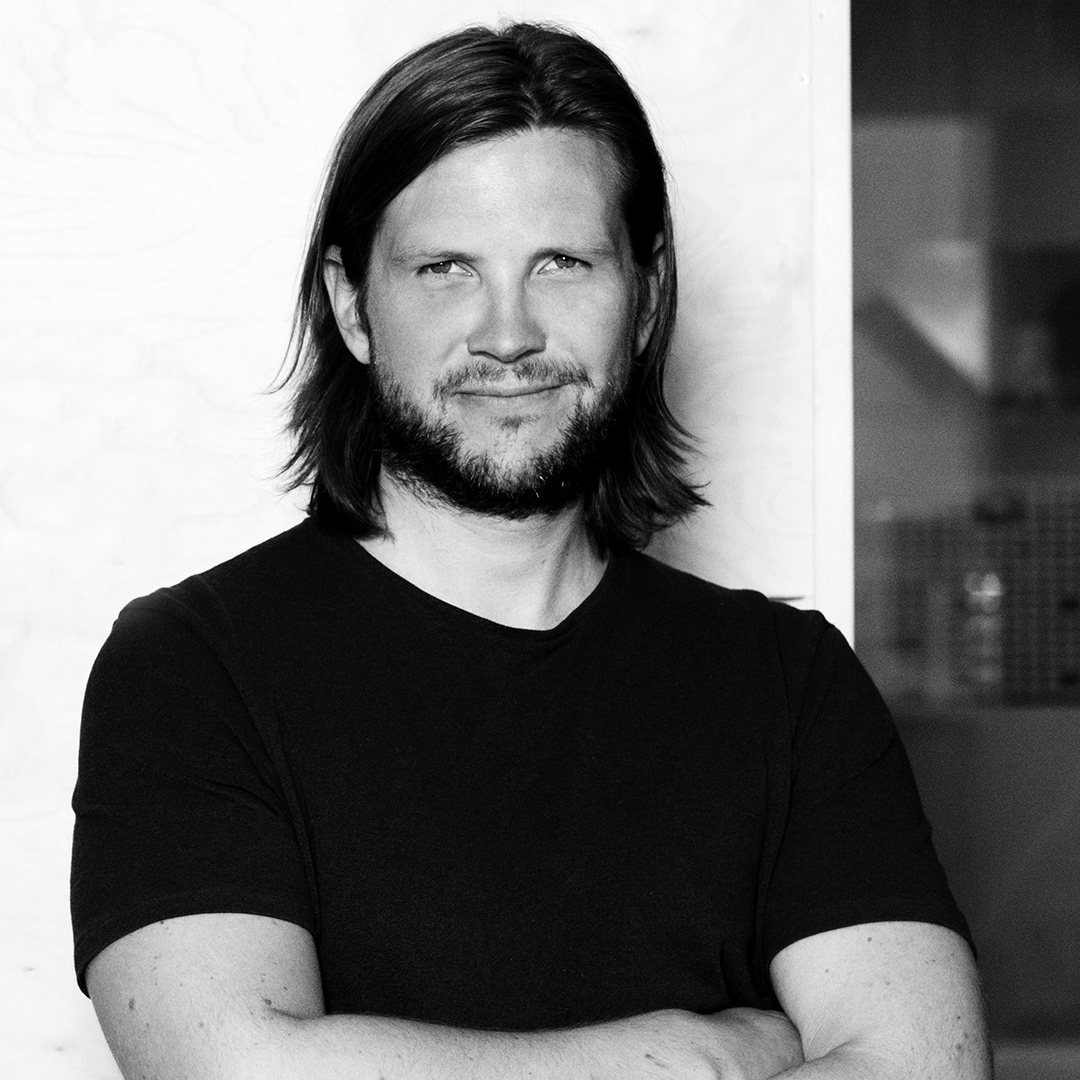 Strategic Clarity
Björn Steinar Jónsson runs Saltverk, which produces hand-harvested sustainable sea salt using only energy from geothermal hot springs in the northwestern fjords of Iceland. Saltverk's salt-making method is based on the traditional methods of the 17th-century, which means that during the entire process they leave zero carbon footprint.
The salt is used in many of the world's best restaurants (great story about Noma in the interview) and it was time to sit down and talk about the concept of 'brand' with Björn, whose product I have been enjoying for a little while now.
It was a great pleasure and I hope you will enjoy Björn's story of harvesting salt, his empathetic viewpoints on sustainability, trust, and brand purpose which should be inspirational for any brand builder, marketer, and foodie alike.
Notes
Apply for the eResonaid Scholarship
—
Fabian Geyrhalter:
Welcome to the show, Bjorn.
Björn Steinar Jónsson:
Thank you. Thanks for having me.
Fabian Geyrhalter:
Absolutely. It's such a pleasure having you. You're calling in from the beautiful country of Iceland, where I made some fond memories myself. I was up in Budir actually, which seems to be like half the way up to the Westfjords from Reykjavik, where I think you're located right now.
Björn Steinar Jónsson:
Yeah.
Fabian Geyrhalter:
It's such an unbelievably breathtaking place and I have some wonderful friends up there, but they are actually way up there in Akureyri, so I don't know if I said this right, but they're like way up north.
Fabian Geyrhalter:
I am really, really thrilled to have you on the show because I love what you're doing. You took it upon yourself to pick up where the Danish king left off when he established salt making in Iceland. That was in the 18th century using geothermal energy to produce salt. How did you get into this? Was it a fascination with salt, with food, with sustainability or a love for your country? Tell us a little bit about the story, because it is very unique for you to get into salt making.
Björn Steinar Jónsson:
Absolutely. I think a combination of the things that you mentioned. I lived in Copenhagen for 10 years, so got a little of perspective from the outside. I think for Iceland, maybe for citizens of many other countries, when they go abroad, they see their own country and their own place from another perspective. Every summer I came back to Iceland, I learned to appreciate the very same things that you mentioned, which is so beautiful about Iceland. It's the nature. It's going into the countryside. I'm from the capital, not from the remote location where we have our production, but this is something that I got fascinated to.
In Copenhagen, when I started to live there, things were starting to happen around… I was starting engineering, and this was around 15, 17 years ago around 2004, 2005, and sustainability in manufacturing processes was something that came across me during my studies. But then also there was something happening with food in Copenhagen. In 2005, a restaurant called Noma starts with using Nordic ingredients and I saw them using ingredients from my home country, skyr, which is an Icelandic yogurt that's actually big now also in the United States.
And there were things happening within coffee where you had the third wave coffee makers in Copenhagen Coffee Collective, someone like Blue Bottle in the US.
Fabian Geyrhalter:
Yeah.
Björn Steinar Jónsson:
Within microbreweries from Copenhagen, there are some pretty strong brands, Mikkeller, and these were things that fascinated me just as a foodie. I was a local at the Mikkeller brew pub, which is in my neighborhood, and the Coffee Collective coffee shop, where they were taking the transparency around where the sources are from the product that we're making and taking it back to the next level. I think from this, and also from the fact that… So in Iceland in 2008, there was a financial maelstrom in the Icelandic economy.
Fabian Geyrhalter:
That's right. Yeah.
Björn Steinar Jónsson:
So in the years after, and when I'm about to finish my studies in Copenhagen, then there weren't abundant opportunities to do something in Iceland, if you wanted to add that. So I think the idea is something that comes to me under these circumstances and these influences. I wanted to do something that originated in my home country.
As an Icelander, I knew that geothermal energy is something that could be exploited here in Iceland, that could be used. Through that and through my interest in food, I initially over a cup of coffee discussing with a friend why isn't there salt made in Iceland. I mean, we're an island, we have these geothermal energy. Then I stumbled upon the story of the old salt production by the Danish king in the 18th century. I think that's a snowball that in the summer of 2011, got me to just try and see if this could be done. It was just a pet project, if you could say so. It's just something that I just wanted to do. I just spent my summer vacation away from school seeing if this could be done in a small scale.
Took me a week to get the first 200 grams or 10 ounces of sea salt by using the geothermal energy. But also, the first five days, nothing was happening and I was probably almost giving up. Then salt started to form on this small little salt pan that I made. I took that back to Reykjavik and the very first thing that I did was to take it to Dill Restaurant, which is Iceland's only Michelin star restaurant today, where I was acquainted with the head chef. I just came into his kitchen and said, "Hey, this is a salt that I make. What do you think about it?" He was amazed and said, "Go back and make some more of that." That's sort of a snowball that starts rolling 10 years ago.
Fabian Geyrhalter:
That's really amazing. Let's talk about your process. So on your website, which I would invite every listener to go through to get a good sense of your brand's unique story, you state the following: You say, "During this whole process, we use 206 degree Fahrenheit or 93 degrees Celsius hot Geyser water from the hot springs of Reykjanes, where we use it in the preheating, boiling and drying process of our salt. Geothermal energy is the sole energy source used, which means that doing our whole process, we leave zero carbon footprint on the environment and no CO2 and CH4 emissions." This is unbelievable. You even use the geothermal energy to heat the building, right? I mean, everything is basically completely sustainable.
Obviously, there's one thing to actually be able to get salt. It's another thing to actually create this infrastructure up there in a very remote area. I mean when my listeners go to your website, they're going to see some pictures, or in Instagram, they see how remote it really is. And looking it up on a map, I mean we're talking about remote that most people in Central Europe or in New York or San Francisco, couldn't even gas. How did you experiment to get this all right? Here in Silicon Valley, we experiment and create test pages and it's like, Oh, and does the project work? But with that, I mean, one thing you get salt, but then how do you actually create this quote unquote, little production area, facility. I don't want to call it a factory because it's far from it. How did you start creating this?
You talked about the very beginning of the experiment, but how did that keep going? Was that information being handed down from generation to generation for you to pick it up? Or did you literally just have to learn everything from scratch?
Björn Steinar Jónsson:
I think mostly, I mean, we just had this idea that because it was done before and that this long time ago, we could reinitiate that process, and then we had the idea. I guess from my engineering perspective background, then had this idea that this production system, if you'd call it that, and all of these processes that we could do with the geothermal energy, which was abundant. That was what fascinated me in this so remote location that I came to. You just had the hot water coming from the ground, no one using it. It was something like this is a resource that should be used, and that becomes a driving factor. From that moment, everything is testing and trials on the scale one to one with all the failures that that includes.
I guess as you probably know, in the Silicon Valley, a lot of your tests are going to fail and exactly the same applies here. It's about enjoying that ride which comes with all of the [inaudible 00:09:46] of… You know. We've learned a lot on how to do this. We just try and try again and we iterate and iterate until we succeed with what we want to do in each part of the step. Last week, I spent most of the week with my colleague where we were working on some improvements, and it's long days there, but then the beautiful nature and so rewarding when you finally succeed with the small step, but that always comes after a few steps or failures.
Fabian Geyrhalter:
Well, and the success wouldn't be as beautiful if there wouldn't be the failures. Right? I mean, imagine if there wouldn't be failures. I'd say we wouldn't even know what success was. Right?
Björn Steinar Jónsson:
Absolutely.
Fabian Geyrhalter:
On your Instagram page, I saw that you were… A long time ago, I think you were at the food show, Expo West in LA, which is obviously one of the biggest food shows in the world. And it's right down the street here from us in Long Beach. How important are US sales to your brand at this point? Is US a really big part of your consumer percentage at this point?
Björn Steinar Jónsson:
It's becoming a larger and larger part of our business. I would assume that this year, as the year starts off and as the last quarter of last year it was because of huge growth that we've had in online or E-commerce in the US, that it would probably be half of our business this year.
Fabian Geyrhalter:
Wow. That's amazing. So to play devil's advocate, sustainability is such a key ingredient of the Saltverk brand story, right? How do you balance that out with obviously, I mean, Iceland is an island, you're remote. You obviously have to ship product. There's absolutely no way around it. How do you feel about that carbon footprint that is being left because of that and how you actually produce your salt?
Björn Steinar Jónsson:
Absolutely. I mean, that's something that we do put consideration into. Since 2015, we have with a local organization here in Iceland offset the CO2 footprint that is generated off our business.
Fabian Geyrhalter:
Oh, wonderful.
Björn Steinar Jónsson:
So they do a calculation of that, where… I mean, essentially it's only the logistics, it's only the transportation, but then also it's about the choices that we make and how we transport our product. For example, we refuse to ship our products by air because they don't need to. It's not a fresh food. Salt has an infinite expiry date.
Fabian Geyrhalter:
True. Yeah, yeah.
Björn Steinar Jónsson:
So we ship it only by sea, which is a huge difference in the carbon footprint to do it by sea, with boats instead of by air. That's why we say no to a lot of opening up to a lot of market in UK. Our own web shop is only open for Europe and the US because in these places we have warehouses are able to ship by sea to the warehouses, and then it's distributed locally. We don't have open for any foreign markets, Asia, Australia, even though we get a lot of requests from these markets, as we just don't have the resources to be able to set that operation which we see that makes sense to us. Iceland is located, I mean, middle between Europe and North America. We have decided to focus on the markets of Northern Europe, so Scandinavia, where we are selling and then to the US. So it's the markets that are closest to where we are currently. And then we're doing the offsetting, as I said, initially. So this is something we put a thought into it, for sure and find it justifiable.
Also, because if you look at in the product category we are making in, we have some plenty sea salt producers that are using natural gas or other resources that leave a huge carbon footprint. I mean, just to give a perspective, you need 20 liters, what's that two, I don't know how many gallons it is. You need to boil down 20 liters of seawater just for a small pack of our salt. So there's a lot of energy involved just in the process of evaporating the seawater. But we are just using a natural resource that's coming through when it comes into our system, and it goes out of the system. We're just working in harmony with the nature at source.
Fabian Geyrhalter:
I absolutely love this. Of course, you give this a lot of thought. I was wondering as a consumer coming to your website and reading the story, and then afterwards, okay, I'm going to shop, I'm going to buy one, right? And here I am in LA and there's something about this transaction that just feels… It goes a little bit against the brand story, but I love how you give this so much thought and how you ship it in containers, and you have your warehouses and everything is this… And then you offset that little bit of carbon footprint in the way. It's fantastic. I've been using your salt since December. Now I also use Himalayan and Mediterranean all for their own purposes, right?
So I'm definitely one of the few salt connoisseurs amongst regular consumers who is absolutely willing to pay, I don't know, 20, 30 times more for Saltverk salt than the regular supermarket salt. Business Insider had a whole video about this price difference. But seeing how and knowing how your salt is being harvested by hand makes the $12 per jar not feel expensive in my eyes at all, because it just doesn't because you know the story behind it and the taste and the difference, and all of that. But a lot of brand strategy is about positioning and pricing. How did you go about pricing when you positioned your brand? What is too much? What is too little? How much do you simply have to charge to make Saltverk a sustainable business? There are a lot of questions like that. Like, how do you price salt?
Björn Steinar Jónsson:
Absolutely. I mean, initially, we probably did the mistake that many, many do that at least doing a physical product, we undervalued how difficult. We thought we could produce more at a lower cost, et cetera. So there was some steps in the beginning that we didn't really catch how much of an effort it would be. And then you have some reference points. What we haven't done is that… I often tell the story of when a retailer and we traditionally, we started out with selling to retailers, retail chains, high-end retail chains in Scandinavia locally, and in Denmark in all the markets. And then you have this bargaining. Your whole company is starting up, here comes the retailer, which has a hundred stores or 200 stores, and he wants to bargain with you.
I talked to all of them, "Hey, before we start talking about the price, come. I'll buy your ticket. Come and I'll drive you to the Westfjords and I'll let you harvest some salt, and then we can talk about the pricing.
Fabian Geyrhalter:
Excellent.
Björn Steinar Jónsson:
I managed to get some of our customers this way, just to go to the Westfjords, see the remote location and understand the origin of the product and what effort is behind it, and then the understanding of what bargaining they want to do. This conversation becomes totally different, and it did also because how fascinated they were coming to the beautiful nature of the Westfjords and you could say it's partly a sales trick, but I mean, it just took that conversation to a totally different level of what is fair to pay for this product.
What you're also paying for is the transparency and the trust that I mean, from day one… And I think I was looking at food manufacturing and there were some documentaries 10 years ago about how some different types of food was made, where people couldn't see. The first thing we did to the building were we were to construct them into or to change the door into a window so people could always see in. That was sort of telling the transparency of everyone can come here and see, and it's been like that from day one.
Fabian Geyrhalter:
That's really awesome. I mean, the story behind the brand is half of its success, right? I mean, obviously as a connoisseur and as a foodie and as a chef in a Michelin star restaurant, you can taste the difference and you can feel the difference. But as someone who is just buying salt for the restaurant chain, and they want to have something that's a little more higher end, they need to feel that story. They need to be a part of it. I saw that you had a lot of chefs up there too, and you do this regularly, and it's a really smart thing to do.
Let's talk a little bit about the product. So you've got six products. One is the pure flaky sea salt, but then you also have birch smoked salt, lava salt, Arctic thyme, seaweed, and licorice salt. There must be a limited amount of salt that either you can produce or you're willing to produce. Or can you actually expand on various salt blends? How far will you or can you take your production given its location and reliance on natural resources?
Björn Steinar Jónsson:
Yeah. I mean, I think within the product range that we have right now, we are comfortable with that, and don't see… So, I mean these products, they either have a reference to where we are from, from Iceland. We have the seaweed. We have the Arctic thyme which only grows in Iceland, Greenland, and the Faroe Islands. So only in the Arctic region here. We have the birch smoked that's a tradition in Iceland that we used traditionally for land here. So we are smoking it in the same way. Yes. So we started to learn that from a farmer. Then we have our own smoke facility. Then we have the licorice that's a traditional thing in Scandinavia in candy and sweets. It's not something that comes from here, but it has a cultural reference for Scandinavians.
So we wouldn't want to do something that… I don't see myself ever making, let's say, lemon sauce, or something that doesn't have any either cultural or natural reference to Iceland. That's also partly because also these ingredients we're working with, the Arctic thyme, we get it from a farmer and there's also limited resource available of that. Or the seaweed, which is harvested. It's wild seaweed harvested here in Iceland. So, it's definitely limited production in so many means, but also something we set ourselves some constraints about. We don't want to expand in any direction just for expanding.
Fabian Geyrhalter:
Yeah, yeah. That puts a whole different meaning to the overused phrase of farm to table. Right?
Björn Steinar Jónsson:
Yeah.
Fabian Geyrhalter:
I mean, it's really that's how it is with what you guys do. I saw you did an Instagram takeover with the restaurant Amass in Copenhagen, where I was fortunate to eat a few years ago. I understand studying in Copenhagen for you that you became a foodie. It's an amazing scene up there. You're also yourself, I believe, the co-owner of the Michelin Bib winning restaurant in Reykjavik. So it goes without saying that Saltverk is indirectly linked to some of the greatest restaurants in the world. How has the global pandemic affected Saltverk? Did you start pushing direct to consumer much more as a result during the pandemic?
Björn Steinar Jónsson:
Yeah. I mean, in the first wave of COVID last year, we basically, March, April, I mean we saw our sales… You know, those two restaurants that's been a big and important part of our business, basically, we suffered just like all our partners and we've both had that continuing but not to the same extent. In the second part of the year, it restarted in a way, and we've also been seeing… The thing about all the restaurants that we sell to, I know it just started with me visiting the kitchens and giving them samples and just ask them of their opinion, the chefs at the restaurants, Amass, Noma, et cetera.
And then they become a user, and then a chef who comes there in the kitchen, he starts to work in another restaurant, and then he wants to order our product. So I guess on the restaurant side, we haven't been hit as much as restaurants in general have done because we just are seeing new customers coming in more, and more people wanting to use our salt instead of something else. Then organically, we started doing direct to consumer in 2017 through our workshop, but also on Amazon. That was something that we started to put as one of the channels.
Initially, when starting the business, I always said that I didn't want any single customer. Then I was thinking about the retailers we were selling to. I didn't want any of them to represent more than 5% of our sales, just because I didn't want… If one doesn't want to, and it's especially important with the retailers, because if they become too big of a customer, then they have a leverage on you in terms of pricing. We couldn't do that because we simply can't with the remote location we're producing and with all the work that we put into our product.
We started working on E-commerce in 2017, and in 2018, it was representing probably less than 1% of our revenues but growing at a fast pace, and that we had spent three years on that was, in hindsight, a really good decision once things happened last year with the pandemic. Because as I said, I mean in the US, our sales is mainly online and that's probably going to be half of our business this year.
Fabian Geyrhalter:
Yeah. Amazing, amazing. Well, just wait until this episode of the podcast airs. It's going to be up to 60, 70%.
Björn Steinar Jónsson:
Yeah. Exactly.
Fabian Geyrhalter:
Well, you already mentioned this, but I always like to ask founders on my show when they look back at how they had their idea, and then suddenly the idea actually turned into something more. When did they know that wow, you know, it's like, I think I've got a brand here. I don't think this is a startup anymore. This is actually turning into a brand. When was that moment for you? I mean, you talked about the first big moment, which was literally handing over the salt to the only Michelin star restaurant in Iceland and saying, what do you think? And he was like, this is amazing. I mean, that's obviously one of the big breakthroughs, but when did you feel like you were actually turning into a brand, into something where people would ask for it?
Björn Steinar Jónsson:
I think I mentioned a couple of things. We used, from day one, restaurants to get feedback and to improve on our product and in the first years that we were making our salt, and I mean our product has improved throughout the years just by using this feedback from chefs. And it took us a few years to get a restaurant which was on our target list, Noma in Copenhagen. In the very first years, they didn't want to use our salt. They said it was not consistent enough with some other parameters of how we were drying it, et cetera, and we wouldn't want to change it up. We improved on those things. And then I guess four or five years ago, they all of a sudden say, yes, now you nailed it. We want to use your salt.
We just took the feedback and said just thanks for giving a feedback. We'll try to improve and use the feedback that we get from you. I would also say another thing. I mean, we did in Iceland locally farmer's market for six or seven years, just because on the retail side, when your product is on the shelf of a store, you don't get a customer feedback. Yes, you get something through social media but that's maybe biased. It's only your super fans, et cetera, that are there for these markets.
And then once our direct to consumer business started to build up, then all the positive reviews that we get there, and which is funneling organic sales and all the messages that I give to the salt makers. Everyone at the company have a job title of being a salt maker, and I give it to the employees up in Westfjords. I sent them when we get feedback from customers. We get emails from customers where people are, again, saying this is the only salt that I want to use. It makes so much difference for me in my… So I guess these product feedbacks either it's from a professional or from the retail customers is both sort of gives this a turning moment for me, but also, it's also the most rewarding thing.
Fabian Geyrhalter:
Of course. Of course. Absolutely. I think it goes back to our conversation earlier about failure and success, right?
Björn Steinar Jónsson:
Oh, yeah.
Fabian Geyrhalter:
That the two go hand in hand. I think it is just so wonderful to hear that Noma said no in the beginning, because that's… I mean, literally it's in the name. Noma is supposed to say no in the beginning. It's so much their brand. Right?
Björn Steinar Jónsson:
Yeah, yeah.
Fabian Geyrhalter:
That idea that you started at farmer's markets, I hear that from food entrepreneurs here in the US all the time, and they say the same thing that you say where it is so important to stand eight hours, five hours at the farmer's market and get the feedback. You know, just sell like 30, 40, 50 jars, it doesn't matter. It's about that personal interaction where you can actually… That's your product… You know, that's Q and A. You know what I mean? That's product development really.
Björn Steinar Jónsson:
It's finding a product market fit, which is so important for every business. You don't do that otherwise. It was never about the revenue that the farmer's market gave to you, but it was always about the feedback that you could get and take both the negative and the positive.
Fabian Geyrhalter:
Absolutely, absolutely. If you could take the Saltverk brand and kind of distill it into one word… It's something that I always like to ask my founders, because it is so difficult. And I work with my clients on this to really say like, what is one word that could describe your brand inside out, right? The entire brand philosophy, the product. How could you distill it into one word? What could be one word that could describe Saltverk?
Björn Steinar Jónsson:
Not a sentence. A word you want.
Fabian Geyrhalter:
You can give me a sentence, too. You're my guest.
Björn Steinar Jónsson:
Yeah, yeah. I mean, I could say a few things. I guess either transparency or sustainability, or I often like to say what you see is what you get, and that sort of puts those things into the… It can sort of include both of them.
Fabian Geyrhalter:
Yeah, yeah. Yeah. I like that. I really like that. Your visual brand is very understated as it even demands to be perhaps, but still you're branding Saltverk through the stories you tell, the partnerships you keep, the press you generate, and the products you sell. What does branding mean to you? I want to add to this because some listeners might have overheard this before, but you said that you were actually an engineer or you studied engineering, which now makes so much sense of how the entire brand came together. Right? Because it takes an engineer to figure this out. But after going through this entire journey and now being where you're at with your brand and selling it to the best restaurants in the world and the connoisseurs around the US and in Europe, I would say, what does branding mean to you? It's such a strange word. It's so overused. It's very often also misused. What does it mean to you?
Björn Steinar Jónsson:
I think in today's world and I think to a much extent, in our conversation again and again, I think in today's world, it's so personal. People demand, customers demand that they get the personality of a brand through what are the values. As I said, our values about sustainability, the trust that the customers have and what you see is what you get. I think these things and things that are basically ingrained in your organization, you can't put a statement up in today's world, which looks nice on paper, but isn't the reality, I think. You have to live through your values in every way and show them.
That's what I said. We have been from day one open to everyone. Any day, anyone can come and visit. We try to get the chefs. We try to get the buyers. Really just any customer comes and visit and can come and visit us and see the production. These things are something that we are trying to get through to people as they are buying our product on the website. They should see it through all that we do and in branding, I think. But then that's a task of every day to be able to communicate that and scale it.
Fabian Geyrhalter:
And scale it. Yeah, absolutely. It's obviously easier when a brand has been instinctively and organically built with that foundation at the heart of it which is sustainability, it's transparency. It's basically what you see is what you get. With that philosophy, it's very different instilling this into companies where they lost it. They still have it at the heart, but they lost it. I think it's really fascinating. You're absolutely right. That's what branding is in 2021. It is all about shared values. It's all about transparency. It's all about making it personable because we want to relate to a brand again. Totally agree.
What's next for Saltverk? What are you excited about in the next six months? It's been a rough ride with the pandemic for everyone, but what are you excited about?
Björn Steinar Jónsson:
I guess for now, I'm most excited about being able to travel and visit some of our partners and restaurant partners that have had a much more harder time than we've had and try to see and support them in any way that we can, but also to continue and to improve on. I'm super excited about that, and I feel we're just starting about working with exactly these things that I have been mentioning, about telling the story of how transparent we are in our operation, about getting more visibility about making… We're working with a local agency of making content. We're going next week with the crew to take videos of our production to be able to show people so they can come on a virtual visit and see our salt production in a better way.
We feel that we are just starting these things. And then there are so many things that we can do to improve on our operation in terms of sustainability even, and the world is changing a lot there also in terms of packaging, in terms of what is the best way to offset the footprint that you generate and so on. So we've got our hands full of things that we're excited about the future. I hope that we will see in the second part of this year, once vaccinations have been rolled out, people are starting to be able to travel to some extent again.
Fabian Geyrhalter:
Yeah, absolutely. I love what you said about telling the story even more so than you do. Right? I think that there's a huge opportunity, and customers just love to hear that. I'm just so happy that you're excited about what's next, right? Because it seems like there's like the sky is slowly opening up again and I think there's a lot of amazing things around the corner. Talking about social media and you telling your story, where can people find you? If not on location, which most of them can, where can they find you online?
Björn Steinar Jónsson:
They could find me on Instagram or Facebook or through our website, saltverk.com.
Fabian Geyrhalter:
Perfect.
Björn Steinar Jónsson:
Or anywhere under the brand Saltverk.
Fabian Geyrhalter:
And that's Saltverk with a V. Spelled with a V.
Björn Steinar Jónsson:
Yeah.
Fabian Geyrhalter:
And that's where everyone can find you. Well, thank you so much, Bjorn. This gave me a lot of personal joy and satisfaction having you on this show. It was wonderful hearing your stories and getting your insights about how you run your sustainable brand. Thank you so much for being on the show.
Björn Steinar Jónsson:
My pleasure. Really fun talking with you.
---
0 COMMENTS