Hitting The Mark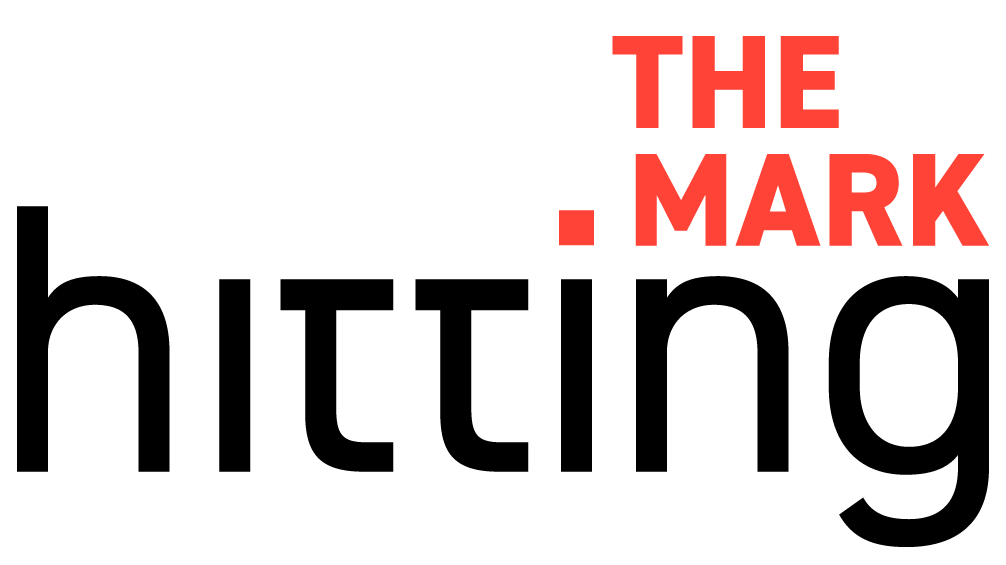 Conversations with founders about the intersection of brand clarity and startup success with your host, brand strategist and author Fabian Geyrhalter.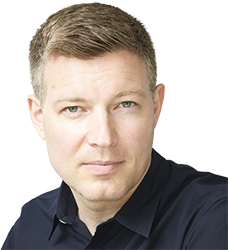 Featuring the founders of brands you know and brands you are excited to get to know:






EP069 – Crossnet: Chris Meade, Co-Founder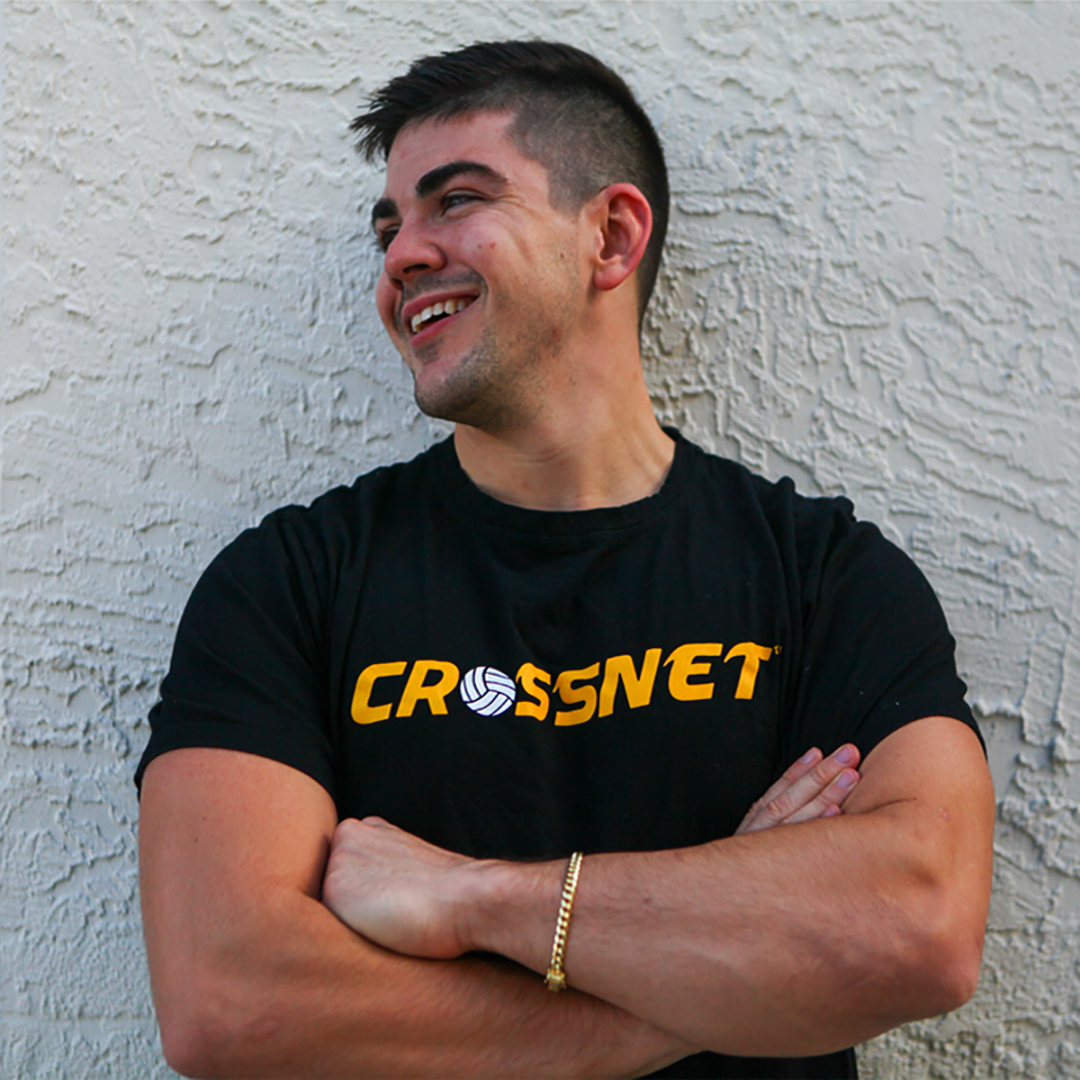 Strategic Clarity + Verbal Clarity
Chris Meade, 28 years young, a Forbes 30 under 30 nominee, invented a new sport with his co-founders that mixes Four square with Volleyball.  Today you can catch Crossnet on ESPN and the product sells in over 3,000 locations in the US and around the world.
Chris and I talk about naming not only a brand, but a sport, how to create not only momentum but a movement, the latest in digital marketing, and why communication, internally and externally is key to brand success and, as usual, we touch on a lot more.
If you are an entrepreneur in the D2C space, listen in. If you are any kind of marketing professional, listen in. Much wisdom is to be gained from this conversation on how to get e-commerce traction in today's environment.
Notes
Fabian Geyrhalter:
Welcome to the show, Chris.
Chris Meade:
Hey, man. Thanks for having me on.
Fabian Geyrhalter:
Oh, absolutely. I've been looking forward to this. In your LinkedIn bio, you introduce yourself by stating just a 28-year-old kid from a farm town in Connecticut who had a great idea with his friends for a four-way volleyball game. And then, you finished by saying on a rocket ship and tons of fuel left in the tank. So, as my listeners know I talk with founders from all ways of life with products and services as diverse as toothpaste and legal service, but never had the opportunity to talk with someone who not only introduced a new brand, but a brand new sport, and you and your co-founders were not even volleyball players. You were just on the hunt for a good idea and the volleyball meets foursquare concept just happened to float to the top. How did that idea come about? How did you turn it into a reality? And what have been some of the challenges educating mankind that there's a new game in town?
Chris Meade:
It's a fun challenge, man.
Fabian Geyrhalter:
Oh, yeah. I'm sure.
Chris Meade:
It's hard. It's not too often you get to connect with somebody who has also invented a sport so we're just kind of learning with, learning as we go. But, yeah, one night we were up late at night thinking of how miserable we were at our day jobs and what was life going to pan out for the next 40 years, and we wrote down the idea of four-way volleyball. And we're just brainstorming, and we're like, "How has nobody ever done this before, right?"
And so, we went to Google. We went to Facebook, Instagram, not a single picture was out there, nothing existed. And we're like, "Why not us?" So, we went to Walmart the next morning when we woke up. It was like a 40-minute drive, because we're from a small farm town, went out to the local Walmart 20 miles away.
Fabian Geyrhalter:
Wow.
Chris Meade:
And we got two badminton nets and we cut out the center. We texted all our friends and we said, "Yo, meet us at our house at one o'clock. We have something for you guys." And we just played for legit hours, man. And it wasn't like we were building a proof-of-concept or any of that marketing jargon. We just set up something random in our backyard and we had fun. And we said, "Why wouldn't every other kid in America have fun with it?"
Fabian Geyrhalter:
And that's it.
Chris Meade:
That was it. That was it. That was our origin.
Fabian Geyrhalter:
That comes to show you what it really takes to create a business. It's just like a little bit of brain power, a Google search, and then you just kind of like put something together and see if it works. And then, when you started, obviously, there was this idea you guys kind of like put it together. And then, the hard stuff started, right? I mean you had to build product, you had to start shipping, you had to educate people. How did you educate people that, hey, there's a new sport now and this is how it works? I mean I guess it's pretty easy to educate them because it's really putting two existing sports together.
Chris Meade:
Yeah. It's decent time to educate them. You need to like go out, and we've seen that the best results come from actually face-to-face, getting in front of the customer. So, it was around August of 2018. Sorry. August of 2017 when we started. And it was cold. It was getting cold in Connecticut, right? The end of summer, we're from a small farm town. There's no beach nearby. So, we said, "Let's move to Miami."
So, we packed it up. We moved to a one-bedroom apartment in Miami, and we literally had 50 samples to our name. And we'd go to the beach every single day, and we'd get there at like 10:00 in the morning. We'd set it up. And by the time we were done setting up, the entire beach was just looking at us. Like, "What is this alien of a game you have?" Like nobody's ever seen it before.
And one person would come over and introduce himself, and then five people. And then, by the end of the day, we wouldn't even get to play our own game. And there'd be 50 people on the net. We'd say, "Hey, guys, it's time to go home. We got to eat dinner." We'd sell that net to somebody for like $100. And then, the coolest thing would be like you would be there on vacation, right? You'd take it back to Long Beach.
And then, we'd start getting sales from Long Beach. And I'd be like, "All right. Well, you must be out playing right now." So, the happened. I distinctly remember that happening with these girls from New Jersey and, yeah, we just kind of got to the point where the more nets out in the world, the more organic free marketing we were getting. And it just snowballed slowly, but then rapidly.
Fabian Geyrhalter:
Because it was so unique. Yeah. And it was just a show and tell and people could try it on. It's kind of like at Whole Foods, sorry. Yeah. At Whole Foods and Costco when all of these food companies do their little sampling and you wonder… Does it really work? Well, weirdly enough, it really does work. So, that's super cool. How did the name Crossnet come to you guys? Did it come quickly? Because I want to know how that process was like. Because you nailed it, right? Because it fits right into the world of sports, right? Volleyball, Crossnet, I mean you can name all of these sports and it fits there like it's always been there.
Chris Meade:
Yeah. That's the goal. So, I'm glad we're on to something, but it was between Crossnet and Air Square. Those were the two. And we just kind of thought Crossnet because the ball is crossing over the net. It doesn't sound as cheesy as Air Square does. And it just kind of sounds more legitimate. And I remember we did like… I think we did like an Instagram poll like check Crossnet or Air Square and Crossnet got more checks.
Fabian Geyrhalter:
Did you do that poll with your personal accounts, I guess? Because-
Chris Meade:
Oh, of course.
Fabian Geyrhalter:
Yeah.
Chris Meade:
We sent it out to some friends. We got some feelers and Crossnet won. So, yeah. Now saying the word Air Square, it sounds awful.
Fabian Geyrhalter:
Yeah. There's something about sometimes with a name like that, I mean, and for you guys I think a lot of that was intuition, right?
Chris Meade:
Mn-hmm
Fabian Geyrhalter:
But you want to tap into the past, right? And Cross net are two words that have always been around. It doesn't sound like it's a hipster sport. It sounds like something that's always been there. And that's kind of cool, right?
Chris Meade:
Exactly.
Fabian Geyrhalter:
Because you want to enter the marketplace like that.
Chris Meade:
Yeah. And that's the exact goal, man. It's tough when you build a new sport. You want to have that newness and that funness… Funness, that's not even a word. But-
Fabian Geyrhalter:
It is now.
Chris Meade:
It is. But you want you also want to be legit, right? It's no longer this is Chris's four-way volleyball net from his mom's basement. This is Crossnet sold at Walmart and it's a legitimate sport that you need to get right now.
Fabian Geyrhalter:
Totally. Totally, and you are talking about Walmart, you're in over 3000 locations now, maybe even more by now, but I mean Walmart, Sporting Goods, you're everywhere. How many units? I don't know if this is confidential, but about how many units are you moving any given day now?
Chris Meade:
Yeah. Any given day is a tough question, but on an annual basis well over a hundred thousand.
Fabian Geyrhalter:
Wow.
Chris Meade:
Yeah. We have ebb and flows like most businesses. Right now it's the middle of August when we're recording, things are starting to slow down a little bit. And then, in early September, we're going to get all the buys from all the retail stores when they stock up, right? They'll stock up for the winter, Black Friday, all that just like a normal eCommerce business is crazy. Then, January and February kind of more prep seasons, which I'm kind of looking forward to just like being out of the weeds and planning for once rather than just being reactive.
Fabian Geyrhalter:
It's strategy, right?
Chris Meade:
Yeah.
Fabian Geyrhalter:
It's strategy. It's innovation. It's thinking about what else can we do? Yeah.
Chris Meade:
Exactly. You can't have the foot on the gas 365 days a year. It's just not sustainable. So, it is kind of nice you get those breaks in the colder times, but my whole thing is like, "Let's get this thing to Australia." As a marketer, I want 365 days of sunshine as fast as possible. So, that's the goal.
Fabian Geyrhalter:
That is awesome. And you guys are on ESPN now, which is pretty amazing. Does that legitimize the product as an actual sport for you?
Chris Meade:
I think so, man, right? You grow up, I mean I remember getting ready for school every morning eight o'clock watching ESPN, watching SportsCenter before school every day like clockwork. And now, Crossnet's on there.
Fabian Geyrhalter:
Amazing. Absolutely amazing.
Chris Meade:
It's not like when you invent something that you have your pretty clear goals, right? I want to be sold at Walmart or Target. And for as a sports company, you want your sport on ESPN. Check. That's amazing.
Fabian Geyrhalter:
Well, and then the next phase I guess since we all just came out of the Summer Olympics, what would it take to get Crossnet into the Olympics? I mean I'm all serious here. I mean it just took skateboarding, what? I don't know how many decades to get there, but what are your grandest ambitions for the brand or better yet, for the sport? What are the grandest ambitions? Could the Summer Olympics be a thing one day?
Chris Meade:
100%. I mean I think we could both admit there's a lot worse sports in the Olympics that are a lot less fun to watch. So, I think we're onto something good. I just know it's going to take time. I'm 28, right? We've done a lot of cool stuff in three or four years, it's just when you look at the whole thing as a spectrum and how long it takes for a sport to develop, we've done great things in three years, but it's going to take 10 years. It's going to take 15 years. It just simply takes time. And sometimes there's just nothing that you could do besides just needing time.
So, the Olympics would be amazing. We're working with a lot of Olympic athletes. Actually, April Ross, she just won the gold medal for doubles women's. She comes back and she's a Crossnet athlete so…
Fabian Geyrhalter:
Oh, awesome.
Chris Meade:
Yeah. We're working with some of the best of the best to help grow the sport. And then, going back to your question like overall goal. I want Crossnet to last the test of time, right? I want your kids and my kids' kids to be playing and I'm working hard to get to the day where somebody looks at a Crossnet, and they're not like, "What is that?" They just accept it, right? When you look at a basketball hoop, you're not like, "Oh, what is that strange hoop? How do I play?" So, until we get there where everyone knows the rules of Crossnet and knows how to play like I got a lot of work left to do.
Fabian Geyrhalter:
Well, yeah, but I mean what an amazing legacy you already left? I mean you're 28, for crying out loud, right? And you invented a sport that people go crazy over, right? And that is being played. I mean that's really, really awesome. I mean that's amazing.
Chris Meade:
I appreciate it.
Fabian Geyrhalter:
And on the same note, when you think about it, usually a sport is not patented. A sport is not trademarked. A sport is, it's like volleyball, right? No one owns volleyball. They're like 50,000 volleyball companies out there that have something to do with it, right?
Chris Meade:
Exactly.
Fabian Geyrhalter:
But I mean for you, you're meant to the sport that is highly successful using a very simple product that must be a piece of cake to replicate, inexpensively by potential competitors. And so, I mean others must try to rip you off right and left, but obviously you get the game patented, but I can also assume that others still started to copy you. How do you deal… What has your experience been in that aspect of creating a sport, but yet it's proprietary to Crossnet?
Chris Meade:
Yeah, man. It's frustrating, right? Because you have a patent that is defendable, but then you also as a business owner, it's like, "How much money does it take to actually defend this patent, right? And how much of the market share somebody actually taking? Is half a million dollars in court worth losing one sale a day to a knockoff that the customer is going to end up being unhappy anyway?"
So, the biggest thing for me has just been leveraging brand. It's how do we make Crossnet the most legit version of Crossnet? How do we make you excited and proud? And my biggest goal as a marketer is when your mom accidentally buys that $10 cheaper knockoff or just wants to save some money, I want you as the customer to be pissed off. I want you to disappointed, right?
We all have those Christmas mornings where we woke up and we didn't get the gift we wanted. I want their customers to feel that way every single time so.
Fabian Geyrhalter:
I think that's a really smart way of seeing it, because if you create a brand, you can defend it, but if you create a sport that happens to be branded, it's really, really difficult at what point you just start giving in. And I think that not that you're not going to go after them, right? I'm sure you're going to go after a lot of them, right?
Chris Meade:
Off course.
Fabian Geyrhalter:
But like you said, I mean if you have the choice, are you going to invest half a million dollars into going after someone or are you just going to spend half a million dollar and build an even more trustworthy brand, right?
Chris Meade:
Exactly.
Fabian Geyrhalter:
But what is the better way for you to do it? And I mean you already own the market, you created the market. It's a different story when you created it. People know that, right?
Chris Meade:
Exactly.
Fabian Geyrhalter:
I mean you're the original, right?
Chris Meade:
Exactly. Plus if they're out there playing a knockoff, either one, it's going to break because, it sucks, or two, they're getting impressions anyway. Secondly, they're growing the sport. And third, they're giving those billboard impressions to other people. They type in four-way volleyball, who pops up every single time? So, it's not as bad of a curse as it sounds.
Fabian Geyrhalter:
It's a gateway drug into the real deal. That's what it is, right?
Chris Meade:
Exactly.
Fabian Geyrhalter:
I mean it literally is. It's kind of they get a little bit of that taste for what the real thing would be and not to use drug ideas, right? But that idea that when you try any sport, you first have a bike that has three wheels and you first, and then come 30 years later, you're on a specialized S-Works and you're rocking it, right?
Chris Meade:
Exactly.
Fabian Geyrhalter:
But you always have that brand that you look up to and for Crossnet as the sport, it is Crossnet as the brand. And again, that goes back to you guys giving it a really great name that is so ownable. So, that's awesome. And now, you're trying to get into schools, right? To get the sport adopted early on. Sounds like a really smart move. How is that adoption rate? How do you go about that? Is it just you like cold outreach or…
Chris Meade:
Yeah, man. In the beginning it was. Now, we're in over 10,000 schools which is crazy.
Fabian Geyrhalter:
Now way.
Chris Meade:
Yeah, man. So, kids are literally going to physical education class and learning how to play Crossnet as like one of their weeks. That's what they do. It's just an amazing feeling. And then, we're working on building out after school programs and all of that. In the beginning, it was cold outreach. Pick up the phone, call the schools, added gym teachers on LinkedIn, but now it's progressed into catalogs, every physical education retailer gets a specific catalog whether it's Flaghouse Sports, Gopher Sports, things that you're not really familiar with these catalogs until you're like in the world.
But, yeah, we're front and center in those catalogs as one of the premier products. Sell hundreds a day to schools, which is an amazing feeling. And now, we're trying to do intramural programs too at colleges, which will be the next level.
Fabian Geyrhalter:
And does Crossnet also work in a gym like inside? We talked about it being seasonal, but does it work indoors?
Chris Meade:
Yeah. It does. So, that was one big demand that we got was your product only sets up in sand and grass. So, we had to create bases to make it indoor, which also help with customer lifetime value, right?
Fabian Geyrhalter:
Totally.
Chris Meade:
You love Crossnet, now you get a hundred bucks to get the bases inside that are more permanent. It's definitely for the more power user or the gym teacher, but it definitely sells.
Fabian Geyrhalter:
Or someone who really flexes with the house to actually have a space that is so tall ceiling and so wide.
Chris Meade:
Exactly. Absolutely. We've seen some videos, for sure.
Fabian Geyrhalter:
Oh, I'm sure. Yeah. Let's talk about… Perfect transition. Videos, influencers, power users, let's talk a little bit more into the digital aspect of your brand. A huge help for eCommerce brands or totally override hype as far as influences goes, do you think that influencers like for you guys, was it big? Did you actually spend money on influences or did you grow people into becoming influencers without having to spend the money? How did it work for you?
Chris Meade:
Yeah. For us, I've always thought of influencers like they're great to use, but you need to… I look at them as more content creators rather than putting all my eggs in one basket. When you're like early on, right? Let's just say you have $500 to spend on marketing, three, four years ago I would have much rather put 500 bucks into Facebook, into the piggy bank and got my impressions that way rather than trusting some random influencer was going to get me sales.
So, what I would do is I would pay that influencer 200 bucks for a good piece of content and not have them post. I would just have them become a content creator. And then, I would go upload the footage on Facebook and run the ads on it, because I would bet on myself rather than the influencers following, which may or may not be fake, right?
Fabian Geyrhalter:
Yeah.
Chris Meade:
But as we've grown, I'm not sure how familiar you are with all the iOS changes, but Facebook advertising is continuing to get more and more difficult. It cost way more to get a customer to my site than it used to cost three years ago. So, now we're trying to diversify and put more money into influencers, but they're also a dime a dozen, right? 10,000 impressions or 10,000 impressions as long as it's kind of in the same industry, you can't just hand over cash and the keys to the kingdom to these influencers who want thousands of dollars because…
A good example, I found a really good influencer online. He charges me 500 bucks a video and the last two videos he did, he's got over a million impressions and got picked up by Bleacher Report and House of Highlights, which are like massive publications, right? So, when you find the ones that work, keep working with them. Don't run to the next ones.
Fabian Geyrhalter:
That's great. That's really, really great advice. And I'm going to put you with my next question. I'm going to put you a little bit on the spot here, which I think you feel quite comfortable. So, I'm not worried about it. But I believe you're quite a savvy marketer, and here's a question for you. It's brand meets marketing, right?
In eCommerce, email addresses are key, right? Making sure to get people to opt in so that you can start a funnel and likely offer incentives such as obviously, discounts, right? If someone listening runs one of the few brands that are in the luxury space, and you and I chatted a little bit before that so you know that's a very selfish question of mine too, but let's just say anyone out there happens to have a brand that's in the luxury space, and they refuse to ever discount their products. How do you think they could still play the email opt-in game? What ways are there for them to get people to opt-in without offering crazy discounts on their product?
Chris Meade:
That's a good question. So, we're trying to experiment with the same thing, because I went down the rabbit hole of offering $10 off on our site for the longest time, and we still do. We see time and time again customers don't need the $10 off to convert. They buy it everywhere else. So, if I was in that situation rather than discounting, you could do a giveaway. Not that you want to give away and have that image. But, hey, we're giving away… Let's just say, let's just pretend we're Louis Vuitton, right? They're pretty infamous for not discounting.
"Hey, we're giving away one Louis Vuitton handbag." That's not going to break the bank and it's not going to ruin your image. Just swipe up and leave your SMS to enter the raffle. And we do this once a month. So, Crossnet, we just started actually yesterday, every day we're going to have a swipe up for SMS, enter your SMS or email, we give away one free Crossnet a week.
Something simple. It doesn't ruin our brand image at all and we get tons of opt-ins. So, giveaways are really good. And also, another one cool thing that we've been doing that you could do on the luxury side is like enter to like win a meeting to, hang out with XYZ celebrity, right? For us, we have gold medal Olympians. Opt in and spend a day with April Ross, spend the day with one of our best players. Come hang out, we'll fly you out to California. You can learn volleyball tips, all that good stuff. Go on a shopping spree with so-and-so.
So, there's ways to monetize, and also connect you with whatever marketing figure you have that's close to your brand without discounting and cheapening the brand.
Fabian Geyrhalter:
Those are real good and real fun examples that any brand can do easily. And I mean for the Louis Vuitton idea, I mean maybe it's not just a handbag, maybe it's a handbag that is created in collaboration with a big artist and it's only one of a kind. They can still make it that it's only one of a kind, right?
Chris Meade:
Exactly.
Fabian Geyrhalter:
And talking about collaborations, how did you… Your brand started collaborating recently with other brands. For instance, with Black Wolf Nation. How did your collaboration with Black Wolf Nation come about and how do you see the power of collaborating with brands? And when do you feel it's right and when do you feel like it's not right?
Chris Meade:
Yeah. I think, one, it's amazing to share an audience and own your audience that way. It's harder… Like I've been saying, it's harder to acquire new customers than it's ever been before. So, if you could leverage into a partner who has a larger audience or same size audience, it's always good to do a collab if it makes sense. With Black Wolf, those are just really good buddies of mine. We both hit the Forbes 30 under 30 last year.
Fabian Geyrhalter:
Yeah. Congrats. I saw that.
Chris Meade:
Thanks. We've been in contact for, I don't know, well, over two years now. Went off to dinner a few months back in Florida so we… It just kind of made sense, right? You're out playing Crossnet, how many times do you get sunburnt? They're great at making men's skin wear. Let's do a sunscreen.
So, they did what they're really good at, which was eCommerce. I did what I was really good at, which was retail. I got us nationwide into 287 Dillard's locations. They blew it up on social media, and yeah, it was a really good partnership.
Fabian Geyrhalter:
Win-win. Yeah.
Chris Meade:
Yeah. Exactly. So, that's been well. We did one with Wilson. Wilson makes our balls now.
Fabian Geyrhalter:
Oh, wow. That's huge. Congrats. 
Chris Meade:
That was the first one. That was the stamp of approval, right? It's no longer this is just a four-way volleyball game. This is four-way volleyball with the official ball by Wilson. Now, it's legit.
Fabian Geyrhalter:
Totally legit. Yeah. And that's the power of collaboration right there, right? So, never be afraid to reach out to others because they want your audience or your social media savvy or whatever they can find in your brand just as much as you like whatever they have to offer, right?
Chris Meade:
Exactly. And joint giveaways have been really good for people looking to grow their own Instagram and socials. Like I said, it's been tough, so we've been doing weekly giveaway or bi-weekly giveaways with like-minded brands. We have one with a beach blanket company right now. We did one with a cabana company the other week. Got 11,000 email opt-ins from this one-
Fabian Geyrhalter:
Wow.
Chris Meade:
… one week campaign. That's crazy.
Fabian Geyrhalter:
Unbelievable. Unbelievable. And I mean you're a super data-driven marketer, which comes as no surprise given the eCommerce landscape that you're navigating in, but did you ever go against any of the data, any of your early customer data and did a gutsy move solely based on instinct where you felt like, "I know what I see on the screen tells me I should move in this direction, but I really think we should do something totally different?"
Chris Meade:
Good question. Got me a little stumped. I think the best thing is like on our landing page, time and time again every marketer keeps telling me, "We shouldn't have the product so front and center." But I'm more of a conversion focused marketer, right? If somebody comes to my site, and they don't know how to buy it, I'm not going to make them scroll down 10 times to purchase it.
So, like on our site, you'll see Crossnet within like the first scroll. So, that's one thing that I mean time and time again people are like, "Oh, you should probably move it down." But whenever I do move the product away from the top of the fold, it never converts as well. So, I don't want to not make money. So, that's one thing that comes to mind.
Fabian Geyrhalter:
Your data through and through. That's what I learned. When you look back at the four of you guys sitting at home, trying to come up with an idea to your first big breakthrough, what was the big breakthrough? When did you feel like, "Okay, this is no longer a startup idea or just a little startup, we are actually moving into becoming a brand or an actual sport?"
Chris Meade:
Yeah. It was a grind. 18 months of not paying yourself, working on up, seeing the money just dwindle. And then, one night and the biggest thing is just having perseverance to keep going. You never know when your next break is going to be. You never know when that light bulb is going to flick on, right?
So, if anyone's starting up, you just got to keep grinding, but we shipped the net to Latvia. Some guy reached out to us on Instagram. We sent it to him. It was like $200 to ship and I never heard back from him. And then, one night I remember waking up and my phone was just going crazy. And we woke up to a viral video from the Latvian Olympic volleyball team, and there's like 12 million views, 6000 comments, our Shopify store was just going crazy.
I wake up, we were struggling at retail at that time. We were in two stores. We're only in two stores. And I got an email from my buyer who had been ignoring me for like half a year now. And he said, "Yo, they all sold out overnight. I don't know what the hell happened, but can we go nationwide with you guys in 32 locations?" I was like, "Jesus."
Fabian Geyrhalter:
Wow.
Chris Meade:
One little moment, man. We shipped a random net to Latvia. We woke up with a viral video. We then take that video and monetize it on Facebook. And that was the start to Crossnet 2.0.
Fabian Geyrhalter:
That is unbelievably. That is such an awesome story. I love that. So, you then utilize that video that already went viral once, and then you use that video in the future. Do you have agreements with those people and say, "Hey, can we do this? Can we…"
Chris Meade:
Yeah.
Fabian Geyrhalter:
Okay.
Chris Meade:
Absolutely.
Fabian Geyrhalter:
Yeah. Cool. Well, that was a success. What was the ginormous brand fail you went through? I mean creating product is tough, shipping product is tough, making sure it resonates with the consumer is tough. Was there anything that was a huge fail where you think people can learn from it where it's just like, "Oh, my god. That was bad?"
Chris Meade:
Yeah, man. Supply chain. Supply chain's so tough and it's becoming a tougher and tougher issue with the price of containers, but I got two stories for you. One, last year, right in the peak of COVID. Granted most people weren't prepared for COVID, so you kind of get a pass. But we had 40,000 units back ordered last year.
Fabian Geyrhalter:
Wow.
Chris Meade:
40,000. So, we just kept out selling. And it was poor planning on our part. So, like right now, if you haven't purchased your Q4 Black Friday inventory already, you're already too late. You need forecast, you need planning, no matter how small or how big you are, you always need to prepare for stuff that happens.
Another example is we just dropped the Crossnet for the pool. It's called Crossnet H2O, and we underestimated ourselves. We bought like 5000 units thinking that would last. We sold 5000 out in like a week. And now, this entire summer we've been struggling to get inventory in just because of all the trade issues right now. Had we prepared, we would have been fine.
Fabian Geyrhalter:
So, what do you do in a case like this? So, when you don't have enough units, but there's huge demand. I mean is there a way to create like wait list or is there a way… Is there a way to keep people excited and still get their money one way or the other?
Chris Meade:
Yeah. So, we do accept orders. We do tell the customer several times through tons of email notifications and also on site like, "Hey, your order is expected to ship on this date. This confirms that your order is locked in. If you don't place your order now, you're just going to have to keep waiting because the line's only going to continue to grow."
And then, from a manufacturing and business standpoint things I could have done or, hey, I could have worked out an agreement that I have now with my manufacturer. "Yo, you guys continue to make products, and we'll pay you the second that we need it shipped." So, rather than us saying, having to go to our manufacturer and saying, "Hey, we need another 2500, start from scratch." They could have had already the 2500 made with say a 10% down payment. And then, shipped the rest to me when I gave them the 90%, but now I have to wait an extra 30 days because they haven't even started making the damn thing.
Fabian Geyrhalter:
Right. Exactly. That's smart. Super smart. Really interesting. Very interesting. Well, let's move from logistics and marketing to branding for a quick second. What does branding mean to you? I mean you're a CMO. I mean your marketer. You've been doing absolutely fantastic. You built a tremendous brand and a sport while you were at it.
What does branding mean to you? Because it's such a weird word, branding, right? People are saying, "Oh, it's just a logo" But what is it to you?
Chris Meade:
To me, it's legitimacy and trust. There's so many options. I'm just looking around my kitchen right now, right? I have crackers. I have protein powder. I have a $70 YETI water bottle that does the same thing as my four dollar not YETI water bottle. It's why do my customers want to choose me instead of anybody else, and how do you make them feel confident that they made the right choice?
And that's everything that we do from marketing, to the way we communicate, to the way we message to our billboards, to our commercials. This is the coolest damn product, you're about to have the time of your life on the beach or in your backyard, and you're missing out if you're not playing.
Fabian Geyrhalter:
Yeah. And if you would take what you just said, and I would force you, very kindly, I would force you to put all of what is Crossnet, right? The brand, the sport through a funnel and out comes one word or two words, to you, what does Crossnet stand for from a brand, from an emotional feeling? So, Coke is happiness. Everlane is transparency. Zappos is wow service. What would Crossnet be?
Chris Meade:
For me, it's nostalgia.
Fabian Geyrhalter:
Oh, interesting.
Chris Meade:
Feeling like a kid again. There's just so many times in your life where you just miss not having… At least, from a personal perspective. When my hand was not shaped around my phone and where I wasn't getting notifications a hundred times a day, if I could just have my customers go out and like feel good for 15 minutes and forget about all the stupid shit going on in the world and have fun. That's a win. So, nostalgia.
Fabian Geyrhalter:
That is so cool. I have not expected that word in a million times, even though it makes so much sense with Foursquare and the whole idea behind it. But it's yeah. That's really great. I love the thinking behind that too. As you were working yourself as a founder, you were first-time founder with this company, right?
Chris Meade:
Yeah. I mean I had some eCommerce stuff on the side, but to this magnitude, I mean we have 25 employees now. Yeah. We're learning as we go.
Fabian Geyrhalter:
So, you've been always entrepreneurially minded? So, you've been working with the idea of building brands for a while now. What is a piece of brand advice that you might have not mentioned yet because you already dropped a lot of good stuff, but what is a piece of brand advice for founders, kind of like as a takeaway as we slowly round this up where you feel like here's something that we did or we didn't do, right? And we think others can learn from.
Chris Meade:
Yeah. We don't need to get into my past startup experience, but I can tell you that I gave up on a startup that I was involved in after almost two years of really going hard at it. And about four months later, they dropped a new product and it went viral and they made millions of dollars. And I always regretted that, right? But I did what I did. I moved on from it, but I knew when I started Crossnet, I just needed to keep going, because I knew I was onto something. I truly believed in it. And I knew as long as I kept working hard and making small progress, things were going to pan out.
They did. Thank god. But for anybody listening who is just going through it and just doesn't see positive success, just keep going and look for the smallest, smallest like improvements. It will add up over time. And then, hopefully you'll be on the podcast too with chatting four years later being like, "Damn, how did we get through this?" But it was all worth it.
So, my biggest thing for anyone starting or just going through it is just keep going. You got to keep fighting for what you want to do. And if you believe in your company, just keep going. It doesn't get simpler.
Fabian Geyrhalter:
And just ship your product to the smallest country you can possibly find on the map and wait for the viral video to come back to you.
Chris Meade:
Exactly. That's the plan.
Fabian Geyrhalter:
That's great, great advice. Listen, what's next for the Crossnet brand? I know you already told me that like summer's coming to an end, but once February hits, once you start putting your thinking heads on again as a brand, what are you planning on? Is there anything you can reveal or is everything hush-hush? What are you excited about?
Chris Meade:
Got a few products in the pipe that are still hush-hush. But yeah, so we just went on the ESPN last week, which was amazing, and we're going to have some global world tours. I want to have tournaments in Canada. I want to have tournaments throughout the United States. Europe's been showing us a lot of love. So, my goal within the next like 90 to 120 days possibly, reveal the world tour for the next like big six tournaments where there'll be like a nice $10,000 cash prize or $20,000, have players compete all across the world, which would be amazing.
Fabian Geyrhalter:
So awesome. So, so awesome. Well, listen, where can people follow you either personally or the company? Where can they go to pick up a net and a ball and get playing?
Chris Meade:
Absolutely. The best place to get us is crossnetgame.com. We're also in well over 3000 retail shops at the moment. So, hopefully in your sporting goods section. If we're not there, please ask for us. And then, follow along Chris Meade, probably on LinkedIn or Twitter is probably the best spots.
Fabian Geyrhalter:
And you ship internationally I assume?
Chris Meade:
We certainly do. We just opened up a 3PL in Europe, and also Australia. So, looking forward to it.
Fabian Geyrhalter:
That is awesome. Chris, thank you so much. It was such a huge pleasure having you on.
Chris Meade:
Thanks, man. I appreciate it.
---
0 COMMENTS