Hitting The Mark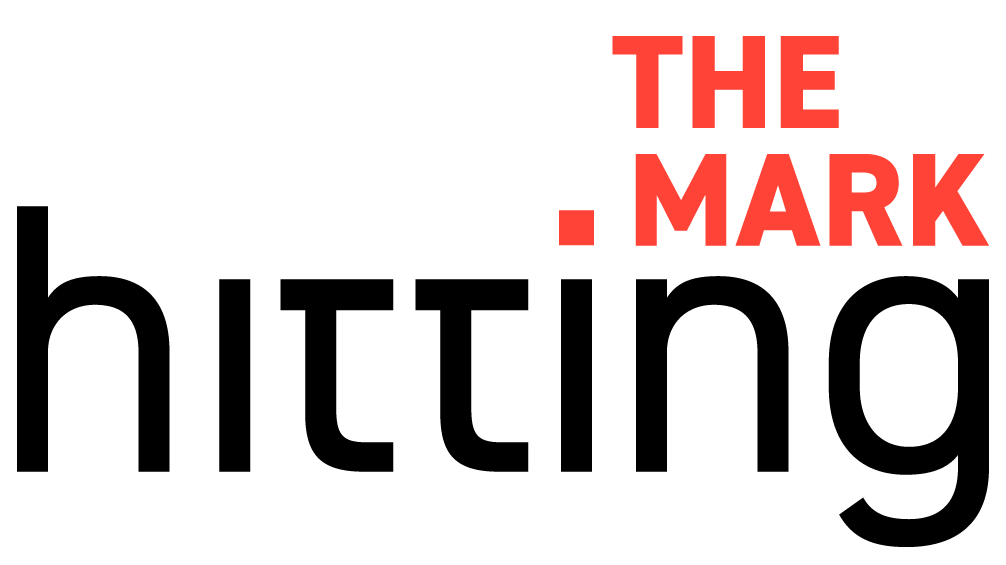 Conversations with founders about the intersection of brand clarity and startup success with your host, brand strategist and author Fabian Geyrhalter.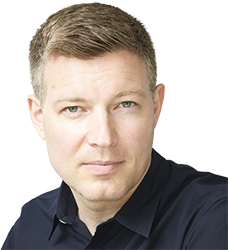 Featuring the founders of brands you know and brands you are excited to get to know:






EP074 – Houseplant: Evan Goldberg & Michael Mohr, Co-Founders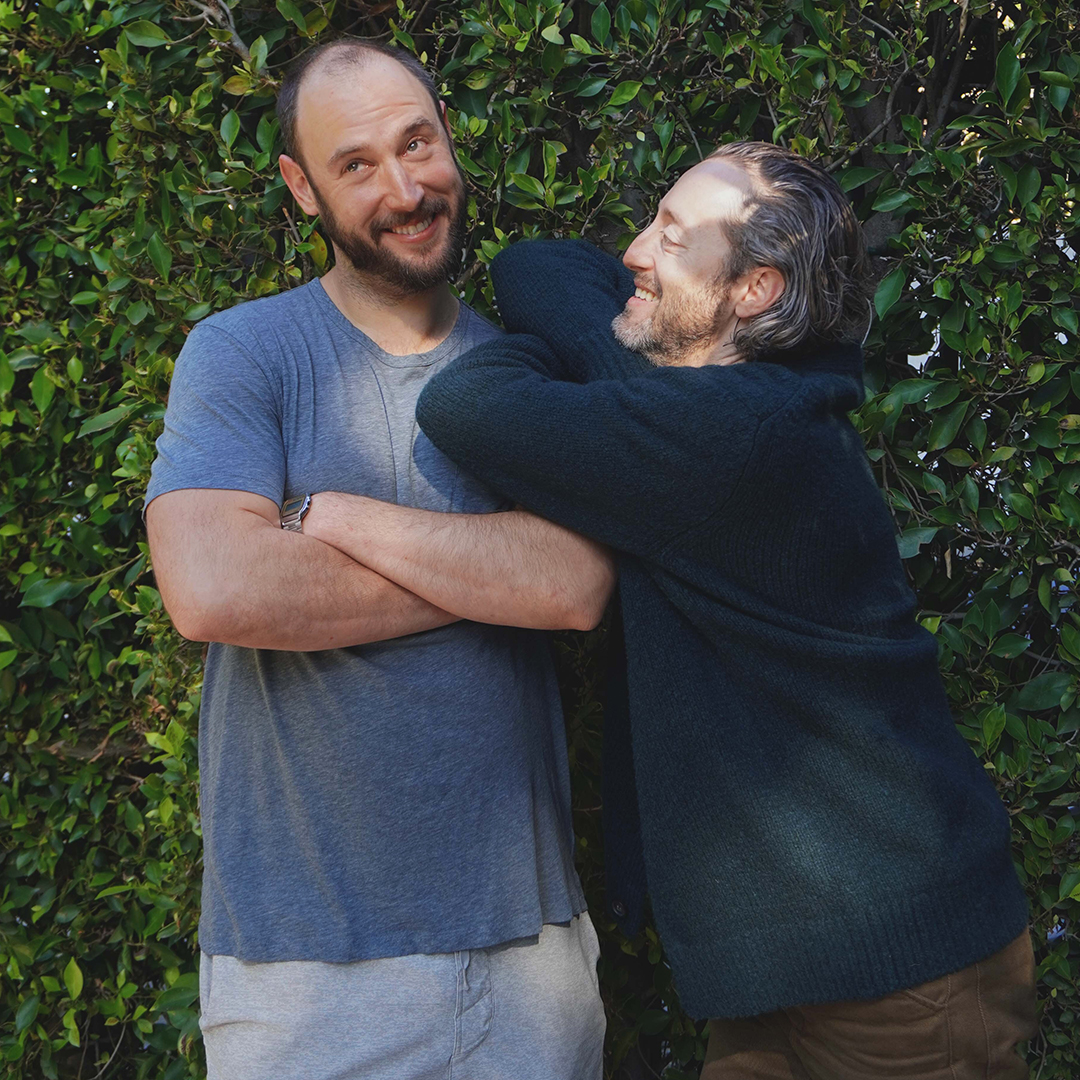 Strategic Clarity + Verbal Clarity
Together with Seth Rogen, Evan Goldberg and Michael Mohr founded Houseplant, a lifestyle brand rooted in cannabis that creates and curates thoughtful, design-led original products.
By unifying the words "house" and "plant," the brand has created an entirely new cannabis experience through curated, one-of-a-kind expert insights from Rogen and Goldberg that marry perfectly with well-designed, premium Housegoods.
In this episode with Evan and Michael, we dive into the similarities of crafting a movie versus a brand, why pricing is key to positioning, how to create a welcoming brand in a misunderstood and jaded business segment, and how you can perfectly plan something yet it can still misfire. And that is in a way the challenge, but also the beauty of entrepreneurship and brand building, and I can guarantee you that you will not only gain a lot of insights into brand strategy but you will also greatly enjoy the company of these fine gentlemen on today's show.
Notes
Fabian Geyrhalter:
Welcome to the show, Mikey and Evan.
Evan Goldberg:
Thank you for having us.
Michael Mohr:
Thank you so much. Excited to be here.
Fabian Geyrhalter:
Oh, it's wonderful to have both of you. I really appreciate it that both of you could make it. So, together with Seth Rogen, the three of you created Houseplant in anticipation of cannabis legislation taking shaping Canada, and as a way for you, Evan and Seth, to look for entrepreneurial opportunities outside to film and television industry. Now, the idea of cannabis is not farfetched from Seth's personal brand. When did the concept manifest, and what did you set out to do differently with Houseplant than the slew of cannabis shops, some. even celebrity-endorsed, out there that were doing at the time and are doing currently?
Evan Goldberg:
Well, it all began I would say when Seth and I were in high school, smoking weed all the time. And then that led eventually to Pineapple Express, of course, which was a real movie about pot, as opposed to just a movie that was pure pot jokes nonstop. And that created a thing where people started coming up to Seth than I. Much more Seth than I. Very few people recognize who I am. And they would say, "Pineapple Express, Pineapple Express." And we would make bigger movies and arguably movies that are more sophisticated.
But no matter what, people kept coming up to us and talking about Pineapple Express, and we would always chat about how it showed us that there were people out there who didn't want it to be a joke and didn't want it to be a burnout thing or some stoner trope. It was part of their lives, and they loved that some creative individuals went ahead and made a love letter to something that makes their lives better and makes our lives better. And it just kept happening again, and again, and again. So obviously, eventually, we were like, "Oh, we should go into the cannabis space in some capacity." So, we began that conversation with Alex McAtee and James Weaver who run Point Grey with Seth and I, our film company.
And so, the four of us started to talk about it. And the first thing we knew is that four movie people going into the cannabis space was not the best idea. We're good at film and television, but we did not know what we were doing and we needed someone we could trust. And it was in a bold new business world that had never really exist in any capacity. And so, I thought of Mikey immediately. And they all knew Mikey from being a part of my life as my relative. And we quickly brought Mikey in. And that's really when things started to take off and we started to really solidify our intent to enter the cannabis space in some capacity.
And that was where it all began. Where our intentions started were very different than where we ended, because it was not legal federally in America and it still isn't federally. And it was not legal federally in Canada, but then things started to change. And that's where we started to take off and started running with the concept towards where we are now.
Fabian Geyrhalter:
And tell us a little bit about the concept, because it's very unique. You are a very unique company in the space. How did the concept come about? How did you decide on the idea of, well, I guess, house and plant? It's in the name.
Michael Mohr:
Yeah. We kept talking about the industry and how we thought it would play out. And we kept coming back to the idea of the cannabis consumer today and the cannabis consumer of tomorrow and how that consumer would want to interact with cannabis products and with companies that make cannabis products. And we give a lot of consideration to that. And we layered over that what we realized early on, which was, with the path of legalization across the US and in different countries, it was going to be a long journey. And one of our biggest, unfair advantages was that we were able to speak to a very large audience from the start and a much larger audience than would ever have access to Houseplant cannabis products.
And we're talking about our own wants and needs as cannabis consumers. And we all live in homes and like the objects that are in our homes and that we buy to around us and that we use for utility. And Seth and Evan have struggled to find really beautiful objects that fit into their homes that also solve a problem for them. So, it was our wants and needs and sensibilities and understanding where we thought this industry would go and what cannabis consumers today and tomorrow would want. And knowing that we could reach a very large audience. So, that's what drove us to come up with this other concept of the house side of the business, so that we could create objects to fill that white space.
Fabian Geyrhalter:
And that's so whip-smart. I read this in Morningstar last night. What they wrote is, they said, "With cannabis still federally illegal, Houseplant has been shipping a line of ashtrays to all 50 states is a way to get its name out across the US, even where cannabis remains illegal." Obviously, that wasn't the plan all along by mixing in product with cannabis, as you just stated. It's more of the entire lifestyle and bringing in beautiful products into that full end-to-end experience as we like to call it. And you first focused on the Canadian market, so that wasn't even as much of an issue. But what a smart strategy as you entered into the US market to basically have something to buy for anyone who starts following your brand. It's really awesome.
Michael Mohr:
Yeah. Thank you, Fabian. We think it's smart and appreciate the validation.
Fabian Geyrhalter:
You are smart.
Evan Goldberg:
We bet a lot on hoping it's smart.
Michael Mohr:
But really, if you think about cannabis, today to many people, it is still a scary product. And we do have a thesis that there is a cannabis product out there for everyone. It just doesn't exist yet, or it is not yet being made by someone you trust to make it. And it was that realization that led us to say, "Okay, many, many more people one day will be consuming cannabis products." We are certain of that. There's just too many use cases for it and too many things that are not quite as good for you that could be replaced with a cannabis product instead that we know one day a lot more people will be consuming a cannabis-based product.
But between now and then, there needs to be a lot of education done in the space and with different product formats and consumption and dosage, and companies need to be created and interacting with consumers to build trust. And so that's what we leaned into with the house goods is we can be … And we are, as you mentioned, we're building a relationship with consumers across the country today as a cannabis lifestyle brand. And we're giving them beautiful, really well-made objects that enhance their life. So, we're building awareness. We're building relationships and we're building trust with the Houseplant name with consumers across the country and around the world today, knowing that legalization, decriminalization, this is inevitable. And when there is a cannabis product available in the market for these people, who are they going to want to buy product from? It's going to be a company that they know and trust already.
Fabian Geyrhalter:
And that's the number one word trust. That's what every brand seeks. And it's extremely difficult to do that in your space and then not targeting the potheads, but actually targeting everyone, like you said, everyone above 21 and over to start finding it as a solution, right to whatever; their mood or their problem or whatever it is. And I found that very surprising in a positive way, seeing those educational videos, which of course are fun, but they're not funny. The educational videos that you have on your site, they are not the typical, "Hey, we're in the scene and you're not in the scene," but they're extremely inviting, literally. "Oh, you never smoked pot? Well, here's what could happen. And it's not all positive." You are very, very open about that, and I really enjoyed that because in my eyes, at least it seems to be pretty unusual in the space.
Evan Goldberg:
Well, I think that ties into the name, Houseplant, itself. One of the reasons we landed on that name is it's something in your house. It's something that brings you joy. It's something simple and pleasant, and you understand it. And cannabis used to exist in a world where people would make a brownie at home with a potency of cannabis that they did not understand and then have bad experiences. I have had some brownie experiences that are really loathsome and highly regrettable. And it's reckless. And being given the chance to help make it responsible, understandable, and relatable, and something, going back to Houseplant, that you welcome into your home, and you know it will be additive and not an unknown factor that is confusing is a real goal of ours. We just want people to understand and enjoy and mitigate the chance of an old school brownie overdose as I believe it's called.
Fabian Geyrhalter:
Yeah. Yeah. Yeah. I do have a story about that, but mom might be listening, so I should not. But talking about the brand name, the brand name is crafted so strategically. I have to ask, how did you come up with it? Who came up with it? Did you all sit around? How did that work? Because sometimes brand naming, it sounds like, "Oh, and then we need a name. Here's a name." But it's not like that. And you know that it sometimes takes weeks and weeks. And there's legalities involved and trademarks, all kinds of stuff. But with you, how did that super simple, yet so differentiating and perfectly descriptive name come up?
Evan Goldberg:
It was just the longest … It actually is the same as every film we ever made. Superbad, one of our friends suggested the title and we had that one right off the bat, but every other movie, we sat for years, just like trying to figure it out. It's the hardest part of making a movie pretty much, coming up with that perfect one word that brings it all together. And with Houseplant, we launched an epic search … Not search. A creative process. And we all came up with hundreds of names. And we got companies to help us. And we worked with all sorts of people. And we had lists of thousands and thousands and thousands of names. And then one day, this one was on one of the lists. And everyone came to work and was like, "Did you see that Houseplant or something? Houseplant, Houseplant, Houseplant." And it just hit everyone. It was one of those things where everyone had the same instinct at the same moment about the same name and it was just a done deal.
Fabian Geyrhalter:
Oh, perfect. That's amazing when it comes together like that. And I thought about that last night as I was preparing for our interview together. I realized that creating a brand is actually a lot … At least, I say that, and I know nothing about the movie industry, but I realized that creating a brand must be a lot like a great TV series, one of those series that are on forever and ever. So, when you think about it … And I'd love to hear your thoughts on that, if I'm in any way right with that, it's a very well thought out and engaging story. It has to feel new, yet it must be relatable. There's no scripted ending, so it can adjust over time, like any brand should.  It's crafted for a very distinct audience, and lastly it's delivered through distinct, creative and consistent execution. So, in a way, that's how I see a great TV series being created. Did you see any similarities from creating let's say a movie to crafting this brand?
Evan Goldberg:
Oh yeah, absolutely. It's a very similar, and yet very different process in a lot of ways. The end result is just very different, because a movie is an intangible compilation of electronic messages that are zipped around the world by internet, and then played on screen. You can't hold a movie. You literally can't hold on anymore. I don't even know. Do they still make DVDs? You can't hold it. And they show them in theaters, but I don't get to go into someone's home and watch them watch my movie creepily. But with Houseplant, it's just a different thing. There's a tangible, physical product at the end of the day, and you can see it and hold it and see other people hold it and enjoy it and see how different people interact with it.
But the process of getting there is very, very, very similar. It's just meticulous, long and creative. We have nonstop jam sessions. We're always changing our mind and going back and redoing things. And it's very similar to the buildup to a film. Seth and I are working on a new film that we're writing to direct, and there's versions that have no elements to the final version, and it's very similar with this. We had packages that have nothing to do with where we ended. We had names that have nothing to do with the name we ended up with. So, it's similar in the sense, it's just like a grand exploration. And I think also that when we make a TV show, we have a target audience, and then we want everyone else to also enjoy it.
And I think that's a similar thing here where we're coming in with a targeted group of people who we know will really love our house goods and our cannabis, and then we want to expand from there. We want to make sure we have a committed fan base who likes what we do, but more than film and television, we can expand this to everybody. There's only so many people on earth who are going to watch Pineapple Express. There's some people who that is just not for, but Houseplant's not like that. Houseplant can literally be for everybody and can expand indefinitely and increase its fan base, whereas some of our movies just are what they are.
Fabian Geyrhalter:
And so much about this is really interesting to me, but also the idea that Houseplant in a way could also be for people that are not even interested in cannabis. Because you just have really great products that they might want to use, which is not who you're targeting, but I could totally see someone buy a lighter, because it's just really beautiful design, which by the way-
Evan Goldberg:
To that, just one of our goals, it's something we always talk about out is, some of us in the company don't really drink alcohol ever, but we have martini shakers and a tray with an ice bucket and other such things for the people we know who come over to our home who do enjoy that. Because we want them to feel at home and have what they need as much as we want what we need. And so, just making it that that is the brand in the cannabis space we are. That you get our ashtray, because your friend comes over and he wants to use it. And it's just a nice centerpiece that is part of the home.
Michael Mohr:
Exactly. People shouldn't be handing each other mugs to ash in anymore. There are much more beautiful ashtrays out there, and people want to be a good host. And we do find that a lot of our consumers are buying house goods, even if they don't smoke, because they're beautiful and they want that in their home. They want to be a good host. But we do believe that over time, as we get into more product formats, like beverages and edibles, and as more and more consumers get comfortable with cannabis products as alternatives to other products, that a lot of those house good buyers today that don't smoke maybe will convert to beverage and edible consumers in the future.
Fabian Geyrhalter:
Yeah. No, absolutely. And talking about products and product design, on your site, we see Seth create a ceramic ashtray, which he designs, since he's actually into pottery and he's rather great at it. So, whoever doesn't follow Seth on his Instagram, you will very quickly see that that is a serious passion. And I guess that's the thing with Seth. It seems like when he gets into something, he really gets into it knee deep. He really does it a hundred percent. But by now, you have a good amount of products in your assortment. Some are in collaboration with designers. I believe the recently launched line with Adam Field, but who designs all of the products? Like, is it, is it a newfound passion of you guys and Seth to do product development? Or do you have an in-house team, and Seth provides an inspiration? How are Houseplant products designed? Give us a peak behind the curtain.
Michael Mohr:
Yeah. Well, we all like nice things in our homes, and Seth smokes joints all day every day as does Evan, and started to buy some vintage ashtrays. And then we started to accumulate a collection of vintage ashtrays, which now we have probably north of 600 of them or so. And what we came to appreciate is that there was a time in our society, not too long ago, where there was a tremendous amount of financial and creative resources poured into smoking accessories. And those were for cigarettes, which didn't play out as well. But as we started to surround ourself with these beautifully designed ashtrays, it got our minds running on, as we start to develop items, we want them to be beautiful and we want them to have great utility.
And so a lot of our initial products stemmed from that thinking. And a lot of the ideas are just generated internally, where we just say, "Hey, here's a need we have. Let's try and meet that. And let's do that in a beautiful way that that is very functional." And we do have an internal house goods team, which works on the development of all of our objects. We have a few external parties that have worked on developing a number of our house goods with us, but it's a very collaborative and intense process. Every object that we make, Seth and Evan live with for some period of time in the prototyping phase and when it's final before we go on a larger run of them, so that we make sure we really stress test every object and make it perfect.
Fabian Geyrhalter:
It's a tough life, but Evan and Seth have to live it, right?
Evan Goldberg:
For the first time maybe ever in my life last night, I had to try a prototype for our pre-rolls, and I have like a little bit of a cold. And I was just like, "I don't want to smoke cannabis right now, man." And I was like, "I got to do my job."
Fabian Geyrhalter:
Yep. Yep. You're in payroll. That's what happens. You got to clock in the time. Well, as we talk about those 600 vintage ashtrays, we also talked a little bit earlier about the beauty of tangible products versus data and pixels. Let's talk about records or vinyl as some like to call it. I've been an avid record collector for most of my life, and I'm about to actually launch a product design company that sets out to innovate in that space. So, it did catch my attention when I saw that you created a customized record player in collaboration with none other than the fine Viennese company, Pro-Ject, which I'm from Vienna, so Pro-Ject is big on my list. You also compiled a three-record box set to sonically accompany the three cannabis strains that you were offering. Who of you is a vinyl nerd, and how do you determine what products fit within that cannabis lifestyle brand and which ones would go too far outside of it?
Evan Goldberg:
I think the truth is, nothing goes too far outside of it. And that ultimately, almost anything could be within the cannabis lifestyle. It's such a broad blanket statement. Some people use cannabis for working out, and some people use cannabis for meditating, and some people use cannabis when they want to cook. So, where the lifestyle can go is unlimited, I would say. And then when it comes to the vinyl collections, Seth and I both have record players and love to play vinyls. Largely, sonically, we enjoy the vinyl, but also just the concept of just play something on and enjoying it and not having to think, "Do I like this song? What about the next song? Should I skip this song? Should I do this?"
So, we just wanted to go ahead and make something that was simple. And that went along with the experience you were having, because in university when we were all collecting music on our computers laboriously and spending hours and hours downloading them and creating mix tapes in high school, we put so much effort into making something that would be true to the experience we wanted to have. We're in high school, and we're going to walk to a party an hour away, and we make a CD or cassette for that specific experience. And so, the people who grew up when I did, and when you guys did, we had this never-ending mission to create that perfect experiential playlist. And so, we just thought this was … And also really, it's just fun. Vinyl is cool. Simply put, vinyls are cool.
Fabian Geyrhalter:
I love it. Exactly.
Evan Goldberg:
There's the short answer. Vinyls are super cool.
Michael Mohr:
And there's a trust building an educational purpose of the vinyls with us having the Sativa hybrid and Indica vinyls and the tone of the music on each of those relating to the general feeling that one of those types of strains evokes, with the sativa being more uplifting and the Indica being more mellow and laying down.
Fabian Geyrhalter:
Well, I absolutely love that you mentioned this, because it's not just for the sake of it being something that is interesting and cool and fits into the lifestyle, but it's, again, it's form of function just like your ashtrays. There needs to be a dual purpose for every one of the products. And that's the same thing with the vinyl set, where it's not just retro cool, but it is actually educational, because you put it on a record for a certain mood and it enhances the experience that you have with your offerings. So, totally. Absolutely. Evan, you have worked with Seth since I think 2004. God knows where you met. No, it must have been 2004, because I read that on Wiki.
Evan Goldberg:
No, that's the first paying job we had together, but we've been working together since we were 12, which is 1996. I can't remember when-
Fabian Geyrhalter:
Well, that wouldn't make it on Wikipedia. So, since 2004, because that's when you had your first paying job. That was on Da Ali G Show, right?
Evan Goldberg:
Yeah, yeah, yeah.
Fabian Geyrhalter:
And since then, you collaborated on pretty much everything. You mentioned Pineapple Express, 50/50, Superbad. You did a Simpsons episode together, which is super cool and I had no idea about, but it would seem that the idea of leading with video content for this new venture of yours would be rather logical. What was that part of the plan or did that very video-forward content that we now see on the Houseplant side, did that come organically?
Evan Goldberg:
By that, you're referring to the educational videos?
Fabian Geyrhalter:
The educational videos, the commercials, and the way that the website works, where you go from one area to another, and a lot of the content that you get to see is video-driven, right?
Evan Goldberg:
Yeah. We want to use every tool at our disposal we're filmmakers, and it just seems crazy of us not to pursue some video stuff. And also, we just come up with the educational videos. We knew we wanted to do educational material. And once we come up with the idea that we think is a little funny or clever or fun, it's relatively impossible for us to move off of it until we film it. And there was no moment where we didn't consider using tons of video. It's just our medium. It's where we live, and it's just too logical not to combine them. And we have a lot. We've only released the tip of the iceberg of all the different things we can do. And we're really excited to keep coming up with different videos and new ways … Literally, as we're talking right now, there's a text chain going on between all the people at Houseplant where they're hotly debating, which picnic blanket to shoot a product on. And if I could read you this text chain, people have real strong opinions.
Fabian Geyrhalter:
But that's the magic, and culture is so important to a brand. You know that from being on sets and everything right. But creating that culture and actually having people be excited about what kind of pattern or what kind of color the picnic blanket should have, that's how great stuff is being created. You have to be meticulous and everyone has to be excited about it. So, I absolutely love that. And another thing that I really enjoy in your videos, besides the obvious, which is the humor and Seth and all that stuff, but which is expected of the brand when you put the three of you together, but that all of the commercials and videos have that, I guess I call it the perfectly imperfect feel to it.
And it's not just the retro, but everything is slightly imperfect. And that's what, to me, makes it actually interesting. So, it's not that overproduced stuff that I would expect when Hollywood is involved in a startup. But even though everything is extremely so thoughtful, it feels like it just has that rawness to it, which I think is really great.
Evan Goldberg:
Yeah. Yeah, totally. I think that that's just true to creative voice. When we get too overproduced, it doesn't feel like it's actually us. And a big part of this is we just want it to feel like it's us.
Fabian Geyrhalter:
Besides the perfectly produced car lighter commercial, where the music is just a couple seconds off, which I absolutely love that. I was cracking up with that yesterday. So, everyone who's listening, just go and check that out on the website. Talking about people listening and website and social media and all that good stuff, people in a social media sphere love to complain about your pricing, I learned. I learned that very quickly. It's one of the first comments on many product posts. How do you weed out … I guess that's a pun. How do you weed out the ones … I did not mean that, the ones that understand the value of great design versus the ones that compare prices of your matchboxes with those from a supermarket, for example?
Michael Mohr:
Honestly, a lot of times are community weeds them out for us. And I think that over time, there are enough of those that appreciate it, and understand, and are willing to pay, which allows us to keep going and keep making more innovative products and products that those people love. And those that don't want to buy them don't have to buy them.
Fabian Geyrhalter:
So, it happens organically.
Michael Mohr:
Yeah. We're not going on our social channels and telling them and engaging in that conversation, but some of our community does.
Evan Goldberg:
And also I'll add to that, that as we expand, like we will expand our product offerings, and there will be more things for more varied groups of people. But this is where we wanted to start with high end stuff, because it's a statement that cannabis is not below other things. It's not less than it is. It belongs in your house. It can be nice enough that it costs a higher price point. And we wanted to start by making the nicer stuff. And over time, we hope to expand to more skews and more people.
Michael Mohr:
Yeah.
Fabian Geyrhalter:
Absolutely.
Michael Mohr:
You don't hear that many people today complaining about the price of a pair of earphones, but some of those earphones are pretty expensive. But people appreciate the quality of product, and if earphones are getting that type of time spent to make them so special, and that packaging so incredible, then we definitely think our products should as well.
Fabian Geyrhalter:
I 100% agree. It's interesting. I bought an extremely stupidly expensive mountain bike the other week, and it came without pedals. And I was there, and I'm like, "We're going through three hours of onboarding for a mountain bike." Like, "Here's all the stuff you need to know." And then I'm like, "Hey guys, where are my pedals." They're like, "What do you mean your pedals? We get to that now. Now you can buy any of these pedals here." And I'm like, "What?" And I'm talking a lot of money. But it's a strategy. It's like, "Oh, now it's the components." And so, pricing is such a concept and such a strategy. I'm dealing with that right now with my own startup where it's exactly what you're talking about.
I want to come in at a certain price point in order to show what the product and the brand stands for. It's not just about the product you buy. Anyways, let's come to some of the big questions. You built a Houseplant brand over the past two years or so, but most probably I'm off with the years, but something like that. What does branding mean to you both, now that you worked on this brand, really focused over a good amount of time? What does branding mean to you?
Evan Goldberg:
Well, for me personally, it's an extension of my creativity and my … Yeah, and I think Seth would probably say the same. We feel like this is just a remarkable, exciting, different outlet for our creative capacity. And part of the core of Houseplant is that, that this is stuff that Seth and I are passionate about that we personally use, that we personally enjoy, and that is my experience with the brand.
Michael Mohr:
Yeah. I would add, we are a company. We make products and we make advertisements. And we want every touch point that we put out to the world to evoke some emotional response and feeling among our consumers and those that are doing any of the creative assets that we put out there as well. And so, I think it's really translating that emotion and experience that we want people to have when they're engaging with us in any touch point.
Fabian Geyrhalter:
Wonderfully said. Yeah, absolutely. Absolutely. And if you could take the Houseplant brand and you would put it through a funnel, everything that's Houseplant, from internal, from your culture, to the creativity, to the product, to what you fight for … Because you're also an outspoken brand when it comes to legislations, et cetera, et cetera, and you put all of that through a funnel, what comes out should be extremely simple. It should be one or two words. I call it the brand DNA, but I'm sure everyone else calls the true north for the brand essence or anything like that. But the idea of, what is that … If you can describe it in one or two words.
If you think about Zappos, Zappos is all about service, even though they're selling shoes. Everlane is all about transparency, even though they're selling clothes. What is your brand about? I know we talked about this briefly before we hit Record, just to note that the two of you actually had some time to sync up on that. With one guest it's easier, but the two of you, it's a different story.
Evan Goldberg:
It was hotly debated. It was hotly debated. It was hard for us to figure out.
Michael Mohr:
Yeah. And some of the brands and companies that you mentioned, I don't know if the word that they would describe today was the one that they would've chosen early on and that they set out with that north star or not. As Evan and I were debating, we kept coming back to the word "welcome." And it ties in nicely with Houseplant, with the name of the company and the objects that we are making for people and the education and thought that we put into all of the Houseplant cannabis products. As we talked about before, there are going to be more and more consumers that are going to come into the space, and there are plenty of consumers already. There was no proof of concept for cannabis needed. Cannabis has been around forever. And so, Houseplant is a company that wants all of those people to feel welcome and seen and understood.
Fabian Geyrhalter:
I love that. It's a word that no one of my, boy, I don't know, 80 or so guests so far has ever used. And that shows that it is very thought through. And yes, there is a pattern with the name, but like you just explained, it's great. With a word like that, you can go a long way. That's the whole idea, that that can be a mantra on which you can keep building the brand.
Evan Goldberg:
Yeah. And tying it into our education videos, those exist, because we want you to have a welcoming feeling. We want you to feel comfortable. We want you to feel like you understand it. No one feels like they're welcome if they're not comfortable. And so, it's about out really making sure people are in the right head space, in the right emotional area, and for them to know that we want them to feel welcome.
Fabian Geyrhalter:
It's not invite-only, it's an open house, right? Totally. Totally.
Evan Goldberg:
Exactly.
Fabian Geyrhalter:
With everything you've been going through with creating this new brand, do you have any piece of brand advice for founders as a takeaway, as we slowly come to the end of this show? Anything that you learned where you figured, "Oh, shoot. Someone else can actually learn from that mistake," or "Here's something that we've done where we feel like it's something that others could really benefit from?"
Evan Goldberg:
For me, a quick story to explain it is we released these boxes in Canada when we first came out. Our cannabis came in these boxes, and we knew that maybe people would be bothered, especially in Canada, that they were large boxes. But we thought cannabis deserves reverence, so we'll put in these boxes, just like another product. Headphones come in a box, your computer comes in a box. Why can't cannabis come in a nice box? And so, we went to great effort to make sure it was made from upcycled things and post-consumer waste. And we actually won an award for how environmentally friendly it was, and the Canadians hated it. And they eviscerated us. They despised the boxes.
I would go into stores and talk to the people just to see what's going on. They'd be like, "Why'd you guys make these boxes?" And the point of my story is, sometimes you try so hard. You consider every angle, and you just fail. And it didn't ruin our company. It didn't ruin our motivation, but it was one of those things where we really tried hard and we tried to satisfy everybody. And we tried to think what was going to go wrong, what could go wrong, what could go right. And in the end, it just didn't work for reasons that we failed to see or couldn't see. And so, I just think you got to be ready for those big fails.
Fabian Geyrhalter:
It's a good point. And Mikey, before I hand it over to you real, real quick, what was the reason? Was it just because it was different or new, or was it because it's just too much and it felt like it's a waste?
Michael Mohr:
Yeah. I think some people felt it was excessive packaging and it was harder for the stores that don't have a ton of storage space to have-
Fabian Geyrhalter:
I see.
Michael Mohr:
… much larger boxes in there. And it just felt unnecessary. And we knew that it was unnecessary, but we viewed it as necessary, as cannabis was such an amazing product, we felt. So, we wanted to treat it the way other amazing products get treated, but the market disagreed.
Fabian Geyrhalter:
It would have made sense for any brand builder to go your route too. If you go into the market with a more high end product and you want it to not only stand out, but also be something that is more inviting to take home and look at, at home. And if you see no one has a packaging, why wouldn't you create one that is especially good for the environment too? Well, not good for the environment, but at least it's not bad for the environment, and you thought about all of this. So, I can see how you were like deer in the headlights when that didn't work out.
Evan Goldberg:
We all kept a few. We look at them sometimes. Sometimes I hold it and just pet it lightly.
Fabian Geyrhalter:
In quiet moments, you sometimes look at it. Great. What's next for the Houseplant brand? I know the whole US thing just happened pretty recently. I know you keep pushing products. You keep expanding. What's next? What are you super excited about, besides opening your cupboard and looking at the packaging. But what are you super excited about in the next six months for the brand?
Michael Mohr:
Oh man, I'll go first.
Evan Goldberg:
I assume I have the same response as you. You go.
Michael Mohr:
Well, it's three buckets to it for me now. On the house goods side, we've been working on some incredibly exciting, innovative objects that we couldn't be more excited for the world to see shortly. So, excited to get those out into the world. We're having tremendously positive response really globally to the house goods. And we're hearing from people in all corners of the world that want to have access to buying them. And right now, you can only buy them across the 50 US states. So, super excited for some of the objects that we're coming out with on the house goods side, and to scale that business and make more things available to more people.
On the cannabis side, we're coming out with pre-roll joints shortly. And we've spent a long, long time to create the best packaging and really the best pre-roll joint on the market. And so, we're really excited. We think that a lot of people will stop rolling joints once they experience ours. They're hand-rolled. A really premium product. So, really excited about that. And then on the digital side, we're growing our digital team. We're growing our digital ecosystem. As we've discussed, we're building a relationship with consumers across the country and around the world, and we are really getting to know them. And that's what I'm really excited about is to really be that data-driven company within the cannabis space, who just has a one-to-one relationship with the largest audience out there. So, that's really exciting.
Fabian Geyrhalter:
That's very exciting. Very exciting. Evan, anything to add from your end?
Evan Goldberg:
My answer was just flatly pre-rolls, and again, it's all more self-centered for me than Mikey. I am so sick of rolling joints. And people, they see Seth and I doing it at parties and at our house and stuff, and they're like, "Oh man, you guys must love rolling joints." No. No one loves rolling joints. I don't want to build my car every time I drive it. I don't want to brew my beer every time I'm about to have it. I just want it there. And I've been waiting my whole life for this. And I'm so … You could tell. I'm excited. I'm really, really excited.
Fabian Geyrhalter:
That is indeed exciting, especially you're innovating on that, which is mind-blowing. Because it seems so obvious that that should be something that should be out there, especially when you put it into your analogies with brewing your own beer.
Evan Goldberg:
And I want to be clear about one thing. Pre-rolls exist. There's tons of pre-rolls out there in the world, but they don't work quite as well as they should. And that's where we believe we have struck an innovative moment where we are taking it to the next level. Because there are pre-roll joints, but there's issues with them that would be a whole other podcast we would have to go into, to get into the nitty gritty on that. But we think ours are special and we're really excited.
Fabian Geyrhalter:
Which is most probably a different podcast than mine. So, I would most probably not be able to put too much perspective on that matter, but how can people follow and get to know Houseplant?
Michael Mohr:
Go to houseplant.com. Follow @houseplant on Instagram. Those are the primary channels.
Fabian Geyrhalter:
It's that simple when you have a great name that you can own, right?
Michael Mohr:
It is. houseplant.com. Buy some house plants, buy some house goods, come to California to experience Houseplant cannabis products.
Fabian Geyrhalter:
Love it. And since this is a podcast, and even though Seth is not around, is Seth's podcast coming out soon? Because I read about it…
Evan Goldberg:
It already did. It did. It came out a couple weeks ago. I think they've released three or four episodes. I'm not quite sure, but it has come out, and it is very entertaining.
Fabian Geyrhalter:
So, here's a shout-out for Seth's podcast. Perfect. All right. Well, thank you both for your time and for your insights and for the stories. It was so great to have you. And I know you're going to say, "You're welcome," because that's what we defined now, right? That that is your brand DNA. It's, "Welcome." But-
Evan Goldberg:
It's not, "You're welcome." It's-
Fabian Geyrhalter:
I know, but you still can finish off. Okay. There we go. "Be welcome." All right, gentlemen. It was a great, great pleasure. Thank you so much.
Michael Mohr:
Likewise. Thanks, Fabian.
---
0 COMMENTS