Hitting The Mark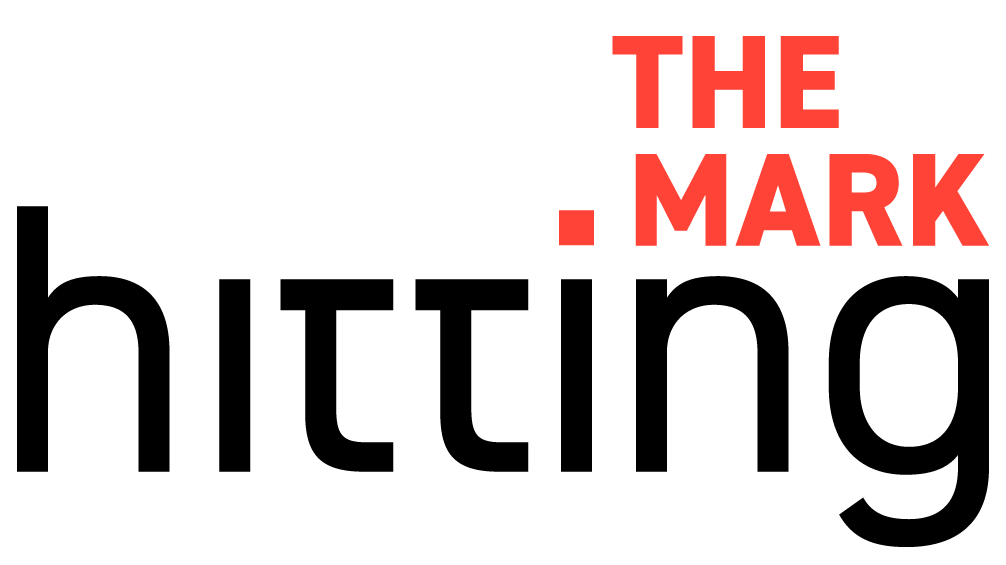 Conversations with founders about the intersection of brand clarity and startup success with your host, brand strategist and author Fabian Geyrhalter.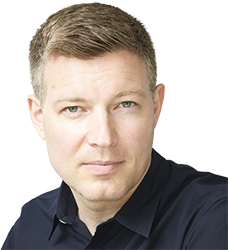 Featuring the founders of brands you know and brands you are excited to get to know:






EP076 – Satisfy Running: Brice Partouche, Founder, CEO & Creative Director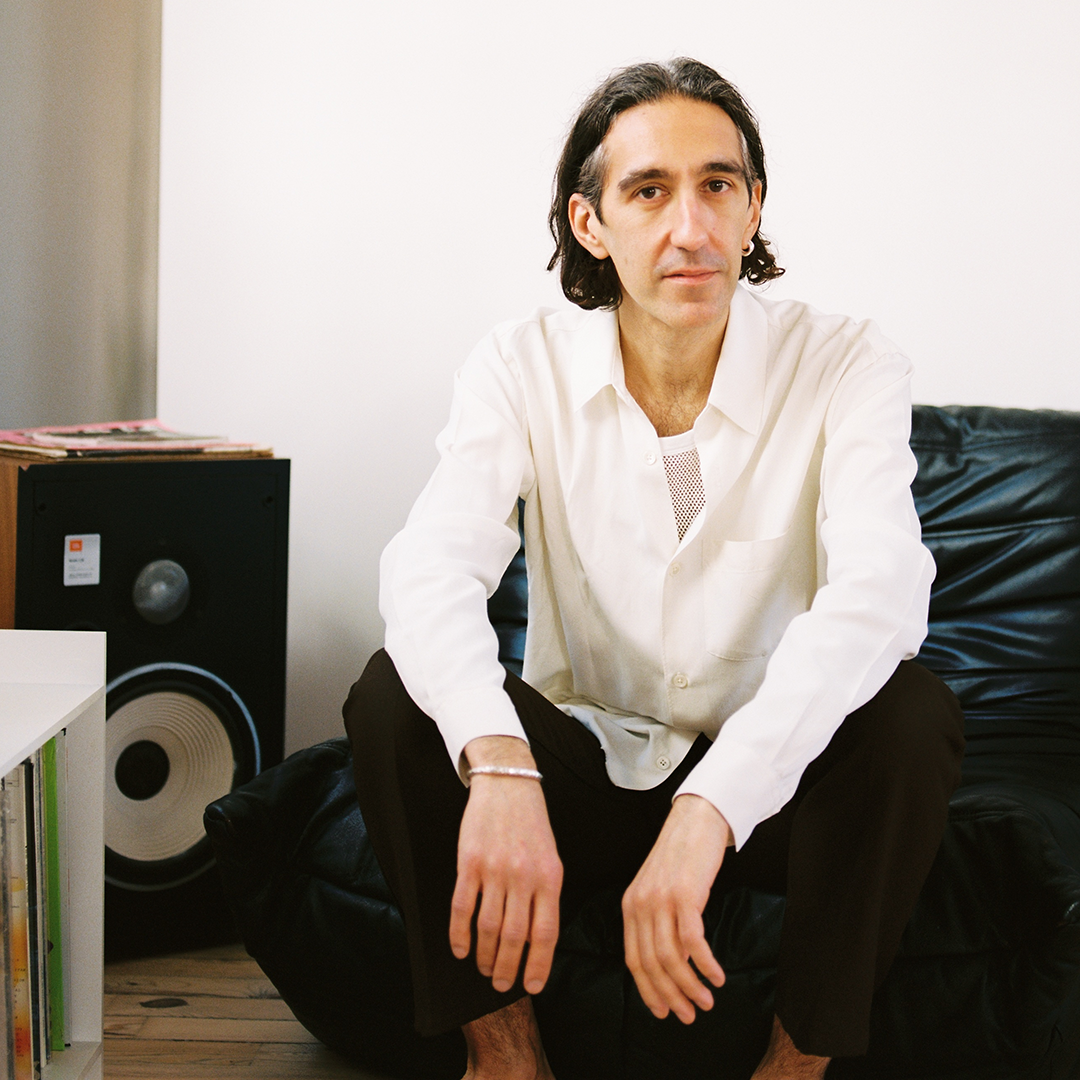 Strategic Clarity + Verbal Clarity
Brice Partouche founded Satisfy, a performance fashion brand for runners to unlock the high.
He wouldn't say it, but I can: Satisfy is quickly developing into a cult brand and we spent ample time talking about Zeitgeist, culture, and community.
Brice and I discuss how NFTs can be used to create access to a brand, the link between running and creativity, and how every product line starts with a story at Satisfy.
A fascinating conversation.
Notes
Fabian Geyrhalter:
Welcome to the show, Brice.
Brice Partouche:
Thank you for having me, Fabian.
Fabian Geyrhalter:
It's wonderful to have you. Your brand, Satisfy, has a lot of mega fans. One of these fans is Paris, who's a great branding guy, and he was also a fan of my work. And he was stalking me all the way until he actually got me to speak in Hungary. And ever since then, we are friends and colleagues and at points, even collaborators. And because of him, I got to learn about Satisfy, a brand that he absolutely loves. Which for my listeners who are not passionate runners, like he is, Satisfy is a functional fashion brand, featuring high quality and high performing materials, catering to a very distinct niche market. And as part of the Satisfy brand manifesto, you, Brice, state, "We are altering the perception of running." So tell us more. Tell us how Satisfy came about, tell us about the idea and the first couple of months of crafting what now can be seen as a cult brand. How did it all start? Where did it begin?
Brice Partouche:
Well, it started because I've started to run, and I started to run pretty late in my life. I grew up in Grenoble in the Alps.
Fabian Geyrhalter:
Oh, beautiful.
Brice Partouche:
Yeah, the French mountains. And I grew up skateboarding, snowboarding, playing music in the band. And I was really not into running or not into sports. When I say sports, I mean the performance aspect of a sport. I've never been into competition or stuff like this. And late in my life, maybe when I was 33, 34, I started to run. And I guess I did it because I wanted to try and maybe I wanted also to step out of my comfort zone, I would say. And I became quickly super addicted to it.
And it was basically game changing in my life because maybe I have experienced a great time while I was skateboarding and playing music. And it felt a bit strange and nice to be able to feel again this type of excitement or this moment when you reach the high. It was great to be able to feel it again at 35. So this is why I kept on running, because I experience a high very early in my running routine.
Fabian Geyrhalter:
And then Satisfy came about because of a need? Because you didn't feel like any of the brands were catering to you?
Brice Partouche:
Yes, exactly. So, growing up, skateboarding, and in punk rock music, you don't really understand the active wear brands, there's no connection. All the brands around were not about culture. It was only about performance. And as I said, I've never been into performance. I've tried to play some team sports when I was young and I hated it. I hated competition. And this is why I did skateboarding and punk rock, because it's not about the competition. It's not about scoring, it's about the trip. So my approach of running was of course the trip, it was not really running fast or anything like that. And yeah, I couldn't find myself within the offer of other brands. Of course, many other brands are super technical and it's perfect for running.
It's just that, it's not only about that. It's also about culture. And these brands didn't represent the dream for me. And when I think about running, I think about a rebel sports. I think about the '70s and some dudes in short shorts, and with a bandana. And so, that's my vision of running. My vision of running was not spandex. So I brought the script of the brand and designed the collection during my runs. And I remember every time I was coming back home, I was writing down all my notes and all my ideas. And then I was like, "Okay, running needs help, I need to do something maybe," and I started Satisfy.
And within six months, I managed to create the first products. And it was a pair of short shorts and a cotton tee with moth holes. Because when I started to run, I started to run with the stuff I had. So I had whatever, shorts. I bought a pair of running shoes. And I was running with my band's t-shirts, and all my band t-shirts were all distressed and have holes and made of cotton. And I was like, "Oh, wait. I can run 10 kilometers with cotton and it's fine," because the t-shirts were distressed and with holes. So, there was kind of a venting thing happening because of the holes.
And this is the way I came my idea of doing this moth take t-shirt. A cotton t-shirt with holes to allow ventilation when you run and to cool down your body. So my approach was very, "Okay, how can I hack normal products, and not spandex product? How can I hack them to make them compliant for run?" And also, what I like, I always like the balance between some easygoing and simple products, contrasted with some much more technical products. And our shorts, for example and the first shorts I've designed was really about my first experience when I run. Was like, "Okay, where do I put my phone?" And "Oh, shit. My keys are jingling together, it makes this horrible noise," so I was trying to resolve those problems while I was running. So I designed the shorts because of this experience of running. And little by little, I became a better runner and then I started to understand more. So in the beginning, it was really about my very own experience of running.
Fabian Geyrhalter:
And so, here you are with a vision that the sports apparel hasn't been designed with you in mind, and you create something that has you in mind. How did you know that there were more of you? How did you know that there was a tribe that actually was seeking what you were seeking? Did you talk to people? Was there focus groups, or were you just saying, "Well, if I need it, I'm sure others will need it too"?
Brice Partouche:
Yes. I always thought I'm not unique. And also again, growing up, playing in punk rock band, I grew up with the do-it-yourself culture. So if it doesn't exist, you do it by yourself. In my band, we were doing our own merch or we were recording our albums or tapes with what we had at home. So that's part of who I am and how I work. But also, I was like, "Okay, I can't be the only one in this situation. I'm sure there are other people like me." But the idea, I thought about it, but I didn't think about it as a business. Because when you create a brand, you can't be arrogant and think, "Okay, I'm going to create a brand and people will necessarily find about me and will start to love the brand because the design is great or the technology is great."
No, you start a brand because there is already a community. So a brand has to start because there is a community. And I knew there was this community, because first I knew that I was not alone. I'm not the only skateboard guy who wants to change his life in his late thirties. I think we've all been there. And, by the way, I don't know how old are you, but I've been there.
Fabian Geyrhalter:
I've been there. I've been there.
Brice Partouche:
So, yeah. This is how it started. But to me, it's very important to be sure that there is a community you need to come with a product to answer the needs of the community. But also, the community is not only the runners. All the people who love music, who love fashion, who love technology. So the other idea was also to inspire people to run, because… And I know that's satisfying, and this is maybe one thing that I'm the most proud of, is we have inspired people to run. So we don't only belong to runners. We're here also to encourage people to run, because we really believe that once you experience your high in running and more generally in life, you become the person you are supposed to be. I really like this idea. And I really like the idea also that you can hack your brain basically, and decide you want to be a runner, and just become a runner. It happened to me, so I'm sure it can happen to many other people. So I was like, "Okay," I was confident in the fact that this brand will be sustainable.
Fabian Geyrhalter:
And it's beautiful that you now get people to start running, based on your brand. That, to me, is the ultimate success of your brand. That you actually start seeing that people are joining a sport that otherwise they wouldn't have felt excited about. And now they are excited about it. That's pretty amazing. So, what fascinates me is the idea that the brand is rooted in punk. The brand is rooted in that rebellious tone, but yet it is at a really high price point, right? So it's a little bit punk meets luxury. How do you make that work? How do you balance those two, the price point, and then that rebellious vibe?
Brice Partouche:
Well, what is not punk is to produce mass market products and to exploit people, this is not punk. But to me, it was very important to make first a premium product. Because the world doesn't need another Nike or Adidas.
Fabian Geyrhalter:
Fast fashion.
Brice Partouche:
Yeah. We don't need it. And so, my idea was, "Okay, I don't want to compete with these guys because there's no point, and this is not also my background." I come from the fashion industry and I love beautiful fabrics. I love going to visit factories and develop products, so it's just not the way I work. And we also have this idea to have this sustainable approach.
And sustainability is not only about the fabrics we use. It's also about the process of production. So for example, we work with a lot of suppliers and we develop a lot of fabrics in France, in Italy, in Switzerland. So these fabrics, we don't want to make them fly to Asia and to have a better price for the manufacturing. We rather make them traveling to Portugal where we produce. And when, for example, we have a fabric from Japan where we produce the whole product in Japan. And I think this is a much more sustainable way to produce. And yes, our product is expensive. But it's expensive, why? Because basically, if we take a designer brand, people are totally fine to pay $250 for a swimsuit, you know?
Fabian Geyrhalter:
Sure. Yeah.
Brice Partouche:
Because it's okay. What is not normal is to pay $50 for a pair of running shorts. I think it's not normal. I think if you pay this price for a pair of shorts, there is a problem. And I think it's changing. My background is the denim industry. And it reminds me also, in early 2000, when Diesel started to produce jeans at $300, you know?
Fabian Geyrhalter:
Right.
Brice Partouche:
And everybody was like, "Oh, it's crazy. It's crazy." Yeah, well, the jeans were made in Italy, with amazing fabrics from Japan. And now, if you buy a pair of jeans from, I would say not a random brand, but a brand with culture we bring the quality, you pay a pair of jeans for two or $300, and everybody is kind of fine. I don't want to say everybody's fine with it, but it's not seen as crazy as it used to be. So the price is, again, you are not only buying a product you buy also… Buying is like a political act. So if you buy an expensive product, it's also because you're buying the idea of producing better and a company with workers who work in really good conditions. And also, you buy sustainability, this has a cost. So, yeah.
Fabian Geyrhalter:
Love it.
Brice Partouche:
Our product are expensive, but we totally fine with this. And, it would be terrible if all the brands have the same price, I think, and the same quality and the same ethos. It would be terrible.
Fabian Geyrhalter:
Well, that was the terrible space that you walked into, right?
Brice Partouche:
Exactly.
Fabian Geyrhalter:
It was everything exactly the same..
Brice Partouche:
Exactly, yeah. And this is why we are altering the perception of running. Both in terms of product, in terms of offer, but also in terms of a process and production, and business model.
Fabian Geyrhalter:
Yeah. Because again, it fits the zeitgeist. And just because the brand grew up in a rebellious, punk kind of mentality, everyone who loves the brand, they grew up the same way and they see what is going on today, and they do want to have change. And so, to build the change within your product and then have the product be at a higher price point because of quality, but also because of how you produce it and how you see the world, it is part of zeitgeist. You fit into that.
Brice Partouche:
Yes. And it's our way to put it, it's like, if it was less expensive, well, it wouldn't be the same product. And that's it, you know?
Fabian Geyrhalter:
Yeah. No, totally.
Brice Partouche:
We could do shorts for $15, but it won't be a Satisfy shorts, it would be something else. And we have this idea to be Satisfy.
Fabian Geyrhalter:
How did the Satisfy name come about?
Brice Partouche:
I was listening to this album from Sonic Boom, and there's a song called, "How do you Satisfy Me," which is a cover. And I was like, "Hey, oh, wow. That's the name. That's exactly how I feel after I run, I feel satisfied. And this is how came up with the name.
Fabian Geyrhalter:
That's great. Just like that, right? That's how simple it can be sometimes.
Brice Partouche:
Yeah. Yes.
Fabian Geyrhalter:
Creating a zeitgeist brand is really, really difficult to pull off. It's a very rare occurrence. What is the main ingredient in your eyes? How do you think that you were able to create something that today really seems to fit right into what a lot of people are seeking? That authenticity, those differentiators. What would be advice to someone who says, "You know what? I want to create a cult brand. I want to create a brand that is perfectly rooted in the zeitgeist. How did you pull it off? What do you think? Was it your ambition or was it your courage or determination? What was it that made you swim against that stream?
Brice Partouche:
I think it's passion. You have to be passionate and you have to believe in what you do. If you don't believe in what you do, it's going to be difficult to be behind a cult brand. And people can say Satisfy is a cult brand. I can't say Satisfy is a cult brand.
Fabian Geyrhalter:
I can say it for you.
Brice Partouche:
Maybe that's a compliment for me, of course. Because we are about culture, and we are about of course product. But I think the magic is when a brand has the product and the culture, and the community and the dream. And once you have all of these aligned, it creates something magical. And of course you need, there's always a bit of flack. And of course there's always hard work, and the team. But overall I think it's super important to have, of course a product that is the answer to some problems, or… This is the point of design. But also cultural references. Because at the end of the day, you not only selling a product, you sell the idea of what you can become with the product or who you can become with the product.
And if I buy a pair of Satisfy shorts, I want to run faster or I want to really change. But maybe, it'll encourage people because you can love the design or the cultural references of the brand. So maybe it'll inspire you to run, so it's magical also. And the community, it's a community because we exist also because there are people who understand the brand and who support the brand and love the brand. So that's super important of course. And the dream is that we really believe that reaching the high on your runs was one of the most intense and great experience. And we really want and believe that tons of other people that are not runners can experience this. And we would love to encourage or to inspire people to reach that high. So, yeah. I think it's a bit of dream, a bit of culture. And a lot of work and a bit of flack, as I said. But there's no magical formula.
Fabian Geyrhalter:
Ingredient. You know, half part here, one third here. No, exactly. And it's funny, a couple of years ago I wrote an article and I think it was for Forbes, but I don't remember. I wrote an article that was called, 10,000 steps to brand success or something like that. And I made fun of all of these people that say, "Here are the five rules to do this and five ways to do this," right? Which is in every business magazine. And really, what I wrote about is that you got to get out of the house and you got to walk for 10,000 steps, and then you're going to come up with the idea. Then you're going to change things. Then you're actually going to write better copy. Right? That's when things happen. And I think that's something that I really enjoy about your brand, is that you actually link running and creativity.
And I don't see a lot of brands do that in that space, but strangely enough, a lot of the people that I interview for my show founders, CEOs. A lot of them are cyclists, are runners are… Solo sports where a lot of it is about adrenaline, is about going the distance. It's about you against nature, right?
Brice Partouche:
Yeah, yeah.
Fabian Geyrhalter:
And there is this direct link, but no one really spells it out. And I know you spell it out in your brand manifesto. One line says, "We believe this free mind leads to creativity and innovation. And that moments of clarity creates beauty and disruption," which I think is wonderful. And it's something that a lot of people feel. And I think, again, what you said, where that brand magic lies, it is that feeling that people have from that high and how they actually used it in their personal life, which is really exciting.
Brice Partouche:
Yes, exactly. And people ask me if I practice meditation and I'm like, "No, I don't need it. I run and to me, this is my meditation." And it's a great experience, of course.
Fabian Geyrhalter:
I noticed that the label on your garments, it's on the exterior instead of the interior, which is so smart. So it doesn't rub against your skin as you run. And then you allow people to actually rip it off. It leaves a tiny little strip of your brand name there, but the rest you can rip off. A great branding opportunity. How many people actually rip it off, do you think? Do a lot of people keep it on? Is it part of a statement or do they rip it off?
Brice Partouche:
I think runners remove the label and people who just wear the product as lifestyle, keep the label.
Fabian Geyrhalter:
That's great. That makes so much sense. Exactly.
Brice Partouche:
This is what I want to think people do. But I would say, yeah. I can even go more precise, I would say 80% remove the label, 20% keep the label.
Fabian Geyrhalter:
Super interesting. Another really, really intriguing thing that you do with your brand on the website, you have this dark mode when you go through your shop. You suddenly basically see, the entire page turns into black. And the only things that you can still see besides the outline of the clothes is what I assume are the reflective parts of the clothing, right?
Brice Partouche:
Yes, exactly. The product, it's super technical and the challenge for us is being almost a d-to-c brand. So we are mostly on online and on our own website, satsifyrunning.com. So the challenge for us is to explain all of our technologies to people, without them having the chance to touch the fabrics or to experience the details and to explore all the pocketing systems we have to store phones, keys, credit card. So we need to use some tricks and be creative sometimes, to try to explain the technology of our product. So I like the night mode. It was not my idea, it's Jeff idea. He's our art director at Satisfy.
Fabian Geyrhalter:
Super smart.
Brice Partouche:
He introduced the dark mode, which we like here.
Fabian Geyrhalter:
Yeah, it's very cool. How did your NFT run go? I know you've just done an NFT run. Is it the future? Is it hype? How did it go? I know everyone's experimenting with it. You guys did as well. What's your thought?
Brice Partouche:
Yes. So the whole team really enjoyed working on this NFTs program and we had a chance to be helped by Leisure. So they really educated us technically, but also culturally about the NFTs. And it went well. So what we did, we did this NFT drop. It was actually 20 bundles. Every bundles was made of one vintage t-shirt that I hand-picked by myself and that I customized myself. It could be like cropping the sleeves and adding some pizzazz, reflective logo. And of course it was a one of one t-shirt, and the t-shirt was coming with a vintage issue of Runners World. Sometimes magazines from '69, '68 to '71, so some very nerdy and very collectable magazines included in the bundle and NFT.
And we did 20 auctions, so one auction per hour. And we sell out everything, and we were super happy. But we were super happy first, because our community understood what we were doing. And to me, it was the most important thing, because we had no clue how people will react. So it means that our community is educated and knows crypto, because NFT is crypto. And our approach was very, not product, but very culture oriented.
Fabian Geyrhalter:
On brand, right? Yeah.
Brice Partouche:
Yes, exactly. And you were buying basically a piece of running history, like a vintage running t-shirts from an obscure marathon or famous marathons from '78 or from '80, '83. So there was this storytelling, and the NFTs is just a proof of attendance, like "Oh, I was there for the drop," and that's it. So people… But not the actual NFT, they bought the culture.
Fabian Geyrhalter:
They bought the bundle. Exactly, yeah.
Brice Partouche:
Exactly, the bundle.
Fabian Geyrhalter:
And the idea that there's only one of those in the world. And the NFT, yeah, there's only one of them in the world too. But that was only a part of the package.
Brice Partouche:
Exactly, exactly. So we can't say if people, when they bid, if they value the NFT or if they value the product. But it doesn't really matter in the end. And doing this NFTs, it opened up a huge alley of possibilities with our community. We can imagine owners of Satisfy NFTs have access to visit us in Paris and to create with us. NFTs are like a fan club, so you have a privileged access to drops of the brand or a unique experience with the team. So it's something that we really want to explore. And we are dropping another drop next week. And it will come also with a NFT.
Fabian Geyrhalter:
I love the way that you see this, that NFT is like a badge that gets you deeper into the community instead of it being what people might just see like a jpeg on your computer that you pay a lot of money for it.
Brice Partouche:
Yeah. No, it could be that, but we have made the choice to have a different approach, because to me, the future of the NFTs is what we are doing, I think
Fabian Geyrhalter:
That's fascinating. Tell us a little bit about Possessed versus Satisfy, because you just talked about, "Well, and it had Possessed written over it, one of the vintage tees." Is Possessed a statement? Is it a sub-brand? I know you have a digital magazine, and I guess also physical, that is called Possessed. How does Possessed fit into the Satisfy brand?
Brice Partouche:
Well, Possessed was just… When I started to run, I didn't like to say I was addicted to running, but I was possessed by running. There's also so many other like references, like Possessed to skate. It's like a societal tendencies song about skateboarding. A metal band called Venom had an album called Possessed. So all these references make sense for me. So this is how I came with the name. But it's an interesting name because, for example, when we did the NFTs drop, it was called Repossessed because we repossessed vintage t-shirts. So we up-cycled vintage t-shirts. So Repossessed, it's about up-cycling. And then we have Possessed, which is about the culture. And Possessed, it's one of our slogan or logo that we put on some iconic t-shirts, but it's also the name of our digital magazine, Possessed magazine. Which is a place, it's a free space where we can speak about everything. Everything about running or not.
And it's something that we have been starting more than a year ago actually. And we're having a lot of fun with it, because we have this weekly, Ask Us Shit thing on Instagram, where people can ask us shit, basically. And it could be about running, about life, about psychedelics. And we answer the questions and where we can't answer, we ask the community to help us to answer the questions. So we are no doctor, but we are just like our community. So it's a great way to engage with conversation.
Fabian Geyrhalter:
And storytelling is at the root of your brand. And I heard that every time you do a drop, which is really a limited line that is only going to be there until it sells out, which it usually does very quickly. With your drops, I heard you say on an interview somewhere else that all the drops start with a story, and then you create the product based on that story. And so, that entire area on the Satisfy website, which I urge everyone to go and check it out where it is your digital magazine, is such a big part of the brand. And it's very honest, and it's very transparent. It's very authentic, but how does it work with this idea of creating a story and then creating the product based on that?
Brice Partouche:
Yeah. Basically, we have two layers of products. So we have what we call the carryovers. And carryovers are products that are always in stock. And by the way, we don't do any sale, because there's no need to mark down technical products. It's not fashion, our products never go out of fashion because they are just technical. They are the answer to runners' needs. And then the second layer of product are what we call the drops. And the drops are limited addition products that are dropped every month. And because they're made in limited quantities, they sold out pretty fast. And it also allows us not to put them on sale, because there's no longer in stock.
So we did also this, because it's a very sustainable way to produce. We don't overstock, we don't need to. And we don't play the game of, okay, let's overstock to put the product on sale, we don't use this. And the drop model is very interesting because we basically, as you said, we start with the story and then we develop the product around the story. And this is a very exciting project to do this, because we are human beings and we love to tell stories, and this time we tell stories, but we also complete the stories with products that we like, and we are creative.
And yeah, it's just fun. But the idea came to me because I'm a big music fan and I like to go to concerts when I'm allowed to go to concerts, or just when there is concerts. And I like to hang out also at the end of the show, next to the merch table where I'm going to buy the long sleeve of my favorite bands.
So basically if you go to the experience, it's music, the band on stage. And then you want to buy a souvenir of the experience. So you buy the t-shirt or the cap, or whatever at the merch table. And I like to think that the Satisfy website is also like a souvenir store. People buy the merch of the experience, which is running. And this is how we think the brand and the whole distribution model of the brand.
Fabian Geyrhalter:
That was wonderful. It's such an interesting way of seeing it. I love that metaphor. When you think about branding, which is what I do, it's at the heart of the podcast. And branding is also such a misunderstood word very often, even though everyone brands. Everyone is branded, everyone brands themselves, especially with social media. But what does branding mean to you? How would you describe branding?
Brice Partouche:
It's a difficult one, but to me, branding is like, people love brands and I love brands too. And I think we have this need to belong to a community. And we have this need to show that we love the community, we love the brand. And that's a natural need too, because we are showing who we are, what we love. And again, I think it ties up with the NFTs conversation. We have this need, even in the metaverse in the other world. We have this need to show who we are, and that's why people are ready to pay a bunch of money to show who they are also in the metaverse. So I think it's a love connection. So branding is, it's a love connection between… Maybe the trigger to something. I don't know. It's very hard to explain, but I think it's really about the culture. It's all about the culture. And I don't know if I correctly answered your question, but-
Fabian Geyrhalter:
There is no correctly, but I think you said it really well, and you said it in a way that no one else has said before. Because you actually didn't read all of my questions upfront, where a lot of my guests do. They know, "Oh, he's going to ask these questions," some of them, right. And you didn't, which is great. So this was a very unscripted answer, but I love that it's very much about you showcasing, you attaching yourself to something or someone that is within your vibe, within your culture. And I think that that's a huge part of branding. Yeah.
Brice Partouche:
And we want to exist within the niche, because today it's all about the niche. The mass market is dead. And you want to exist within the niche, so branding is very important because it shows who you are, and I think that's a natural need.
Fabian Geyrhalter:
Totally. Absolutely. So, as we slowly come to a close here, I know it's already evening in Paris where you're calling from. I don't want to keep you for too long, but what's next for the Satisfy brand? What are you excited about in the next couple of months? We talked about NFTs, we talked about specific drops. Is there anything you can reveal that's going to get you excited about 2022?
Brice Partouche:
No, unfortunately I can't reveal anything, but we are going to have some nice collaborations this year. I mean next year. Yes. Next year as well, two big collaboration. So yeah. Very exciting stuff happening, but short term, we are investing in the team right now. So we are focusing on product, but also on the operation side. We are just 12 people. Two people in the US, 10 people in Paris. So a small team, very tight. And a very talented team I'm super proud of. So, we're just going to keep on doing what we do. Right now we are a men's brand, but some of our products are gender fluid. So of course, we are exploring the women's side. We doing a women's collection. Are we keeping the brand gender fluid? So that's some questions we going to answer pretty soon. But that is what's going to happen within the next two years, yeah.
Fabian Geyrhalter:
Very exciting. Where can people find Satisfy? How can they follow?
Brice Partouche:
On Instagram, @SatisfyRunning, and our website, it's satisfyrunning.com, and we're never too far. We're in Paris. You can let us know if you guys are coming to Paris, we'll be very happy to go for a run with you.
Fabian Geyrhalter:
That's awesome. That's fantastic. Brice, it was so good to have you on the show. Thank you for making the time. I'm so glad we found a way to connect last year, and lots of great brand insights from Satisfy. Really, really appreciate your time.
Brice Partouche:
Thank you, Fabian, for having me. It was really nice. It's not even too late here in Paris, so don't worry about this.
Fabian Geyrhalter:
Excellent. Well, it was my great pleasure.
---
0 COMMENTS