Hitting The Mark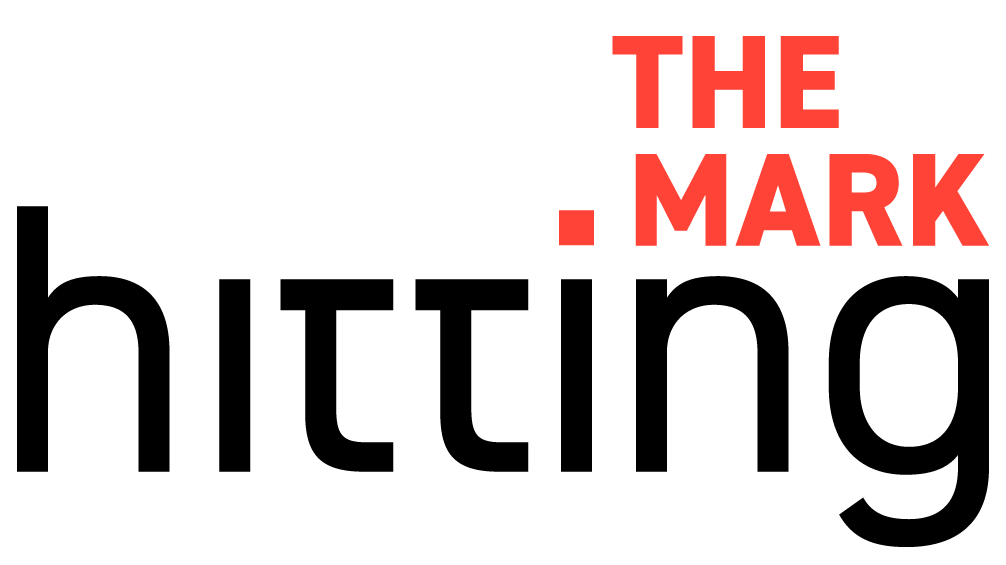 Conversations with founders about the intersection of brand clarity and startup success with your host, brand strategist and author Fabian Geyrhalter.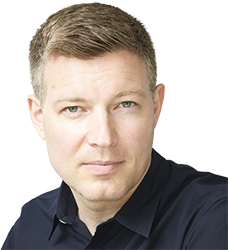 Featuring the founders of brands you know and brands you are excited to get to know:






EP100 – Hydro Flask: Travis Rosbach, Founder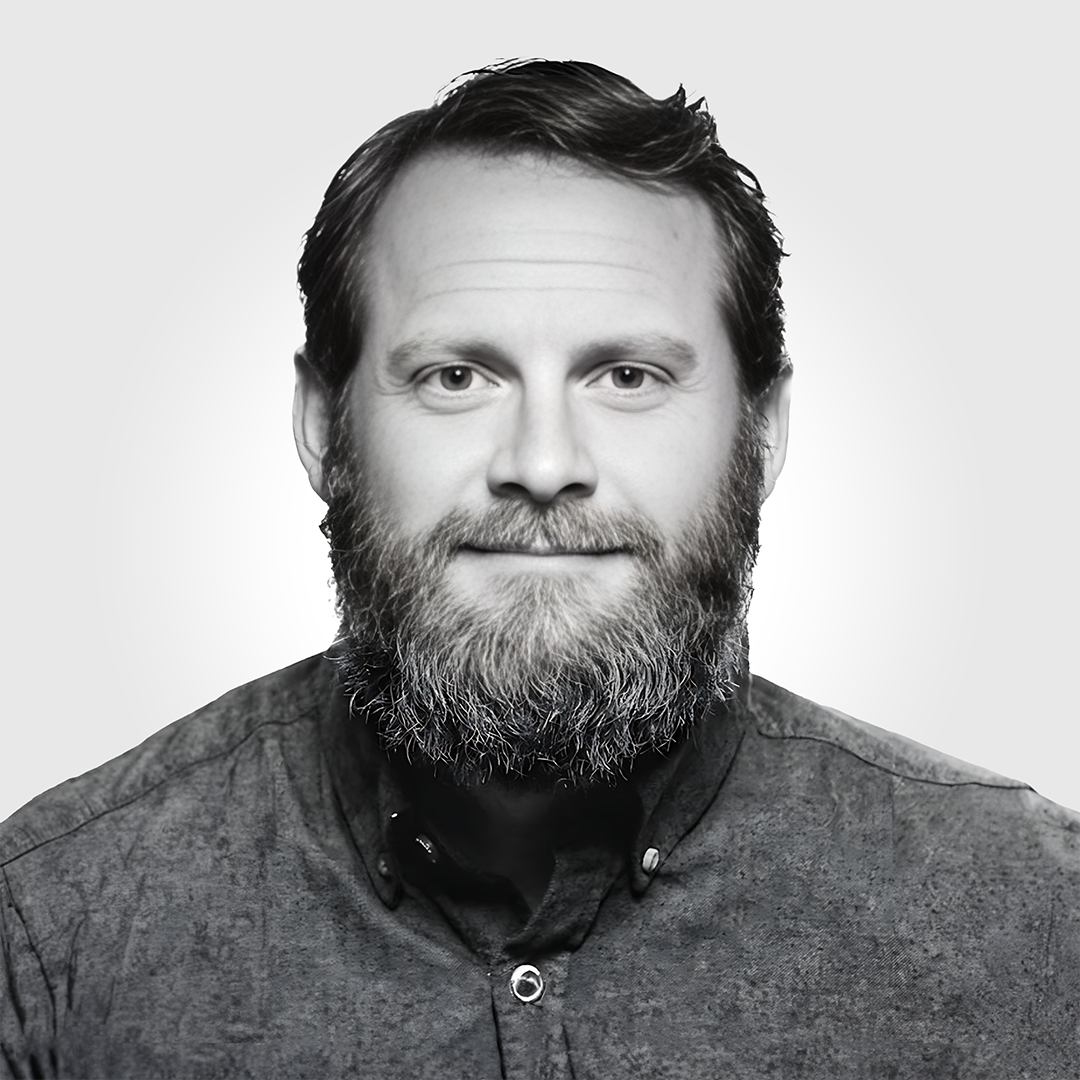 Strategic Clarity + Verbal Clarity + Visual Clarity
This is episode 100 of Hitting The Mark and we worked for months to ensure we have the founder of an iconic brand for you. One most probably all of you know and many of you own a piece of the brand. To say we succeeded would be an understatement.
Travis Rosbach founded the world's most used water bottle brand that took the nation, and the globe, by storm: Hydro Flask. From its iconic icon – pun intended – to its many colors and varied audience, let me take you on a ride from Travis' background as a pilot, Scuba diver, and marine captain to being presented a 99 designs logo by a pricey marketing agency to his 1-liter bottle launch that in fact held 40 ounces. It is a wild ride, it is an educational ride, it is the ride of HTM 100.
Notes
Fabian Geyrhalter:
Welcome to the show, Travis.
Travis Rosbach:
Oh, Fabian thank you so much. This is a fantastic opportunity and I really appreciate you asking. Thank you.
Fabian Geyrhalter:
Beyond excited to have you be number 100 here. This is a big episode for us. We are really, we're really grateful for your time. Just as a little intro. You were a scuba dive master. You were a marine captain. You were a commercial airline pilot. And you also happened to run two successful companies before creating the world's most used water bottle brand Hydro Flask. How did your journey get you to the point where one day you just said. The world needs me to create a better water bottle?
Travis Rosbach:
Well, how much time do we have? Well. I think that on the you know, especially on the topic of branding, that's why I was so honored and thrilled to come on the show, because I love branding. I have forever seen a company, a business through the lens of its brand and how do I feel about a company and why do I feel what I feel about a certain company because of its brand. So I grew up in Salem, Oregon. I met my dad when I was about 14, down the U.S. Virgin Islands and started going down to Saint Croix, became a dive master and then a dive instructor and spent a lot of time on boats traveling all over the planet, doing diving predominantly, and then got back to the Virgin Islands and became a boat captain and got my 5010 U.S. Merchant Marine boat captain's license.
But I was always really interested in business. I received a really robust bookshelf of business self-help Brian Tracy, Zig Ziglar. Jim Roan, Wayne Dyer, Anthony Robbins. I inherited this big bookshelf of all of these well-known legends of their trade when I was about 14, and it just stuck with me. I was like, I want to do business. As much as I love scuba diving, as much as I love doing all of that, I really want to do business. But then I became an airline pilot flying seaplanes in the Virgin Islands, and then eventually a jet, charter jet pilot, which was a lot of fun. But at the same time, I just wanted to work for myself and I wanted to I wanted to make my own sort of T&C Surf, my own gotcha company. You know, I grew up wearing their brands, their clothes, their logos and emblems.
And I just I kind of wanted to do that on my own. And then living in Oahu started Oahu signs and screen printing, which sort of morphed into kind of an agency, kind of a branding, kind of marketing, kind of like a one stop shop sort of place for people in the Hawaiian Islands to go to fulfill their branding and marketing needs. But I wanted something more. And then one day I was thirsty. I stopped in to a local sporting goods store to buy a water bottle that was reusable. They didn't have any. And I said, "What happened?" You know, who's you know, what's going on here? Who's liable for this? Somebody needs to get fired. There's no bottles on the shelf. And they said, well, there's this stuff. We're not really sure what it is. It's called BPA. It's, you know, the owner is French and she saw it while she was visiting her family as a precautionary measure she's pulled all the bottles and said, well, who's going to fill up this shelf? And they said, nobody. There's nobody else doing it. It hit me in the back of my mouth. The back of my head. It came out my mouth. I will, I will do that. And I was like, "oh, shoot", now I got to get you a water bottle brand.
Fabian Geyrhalter:
What have I done? I was just thirsty.
Travis Rosbach:
Yeah, I was kind of kidding, but it just came out my mouth in that before I could stop it. And so went back to Oahu Signs and Screen printing. I talked to the graphic designers. I'm like, because they were all younger than me and they were very hip and cool. What do I do? And they told me about this one brand that was aluminum, and it had BPA in it and it didn't work. Talked to my brother. He told me about a single all metal one. It didn't work. Next thing I knew, I was in China and trying to figure out how to build a machine that could build a machine, that could build a machine that would build a double wall, vacuum insulated stainless steel water bottle.
Fabian Geyrhalter:
Well, that seems easy.
Travis Rosbach:
It was just on a Tuesday yeah.
Fabian Geyrhalter:
That is insane. So you immediately went to China trying to figure out how can we do that? You haven't at that point ever done product before, right?
Travis Rosbach:
No. Correct. I had no idea about doing product.
Fabian Geyrhalter:
And I mean, there are all those minimums and then you have to create machinery just for it. And it's like you started an avalanche, obviously. And good for you. The avalanche actually turned into not only a product, but a product that people really, really love. I mean, I vividly remember the first time someone, that someone has a name, Sarah, when she brought the Hydro Flask bottle to a client meeting in my office, she was a consultant and the rest in the room were all clients from a financial corporation. And during the meeting, everyone, like, stared at that thing at that Hydro Flask bottle. Right. And what was funny, when I met the same client group two months later in the headquarters, five out of the seven people in the room and Hydro Flask bottles. Right, including myself. I was immediately like, I need that stuff. Like that looks awesome. Like, that looks interesting. I need it. Everyone needs it. And so it was just insane how you hit the pulse of time, like the zeitgeist, right? And not only like the moment where you went to the farmer's market up north and you're like, "Hey, I have this. Do you want it?" And people really wanted it. And then you started going into shops and you started selling it. But over years, that pause of time just kept being there, right? Like, how do you explain in that lightning speed adoption of your brand, you know, like not only nationally but later internationally? Like what do you think, what came together to make this happen?
Travis Rosbach:
The stars aligned, really. I think it was a lot of, a lot of little tiny fractional pieces of the pie that sort of made up the entirety of it. There were, you know, fundamentals and basics that I would build into the standard operating procedures for the company. But really, I think the whole thing started with just the soul of the company, like the soul that was born that is now still today Hydro Flask. I think that was one part, because I didn't really have a strong business background. I mean, I had I have no letters after my name. I have no degrees that I've ever accomplished. I have no real classic formal training in business whatsoever. So all I really had to go off of was my T&C, my Gotcha, specialized bicycles, you know, Tom's shoes, like all of these other brands that were sort of making it. I looked to, and dare I even say, sort of Coca Cola and McDonalds, and who is a long term company that is now had the privilege to be called a brand because a lot of businesses are just they're just a business. You know, you go and you get your car fixed at Bob the mechanic but to have an actual brand is kind of another level and that was what I aspire to.
I always wanted, I didn't want anybody to ever drink out of a water bottle ever again. I wanted them to drink out of a Hydro Flask. I wanted a Hydro Flask, those two words, to be synonymous with drinking liquid for every human, you can drink out of a can or a bottle. But if you're not drinking out of a can or a bottle, you drink it out of a Hydro Flask. And so I just wanted it to be synonymous in everyone's home that I'm drinking out of my Hydro Flask. I forgot my Hydro Flask. I need to go get my Hydro Flask, not water bottle. That wasn't good enough. I did not want that. I wanted it to be a named brand in every home, and I wanted people to drink water and feel good and be healthy and hydrated. And I think that's kind of part of the soul of the company.
Fabian Geyrhalter:
Yeah. Let's talk about the soul of the company a little bit, because you said like that was the one thing you had, right, because you didn't have the product knowledge and all of that. You just, you just knew two things. One, you want this to become a world class brand that everyone knows. And two, you wanted to have that heart and soul, and that's what you kind of like pushed into the business in the beginning. What was that? Because obviously you were an explorer all your life. You still are right. And with that comes that need of hydration. And so there's a little bit of that. But what do you think that soul of the company was that is still, that is still kind of like ticking in the brand today?
Travis Rosbach:
Well, that's a good question because it's a complex, for me, it's as complex as any other living entity. You know, like when I look at my daughter, I think, wow, there's so much going on here. She's this and she's that and she's this and she's that. And hydro flask is kind of the same thing. It's like, what do we stand for? Value, Customer service. What do I want when I talk to a company? I called, I called. I actually was a customer of one of the aluminum bottle companies. And I had a really bad customer experience. I called them up and I said, "Look, it dented. This stuff flaked off. I don't know what it is. I'm kind of nervous. What did I ingest?" And they were rude. They weren't friendly. When I called them. They made no effort to resolve my issues, whether they were real or not. They didn't really seem to care. And so customer service was always paramount. It was always sort of up there with quality. And back then, I mean, they sold for half as much money. But I but they were still expensive. Like I was asking people to go from not carrying a water bottle every day to carrying a Hydro Flask every day and also pay $25 to do so when nobody else was charging $25, let alone $5 for a water bottles.
Fabian Geyrhalter:
And you started that at the farmers market right in the beginning. You just got your first order and you just went to the farmer's market like everyone does right off like lets see how that goes, how did people, how did people at the farmer's market react to something that they didn't even know they needed?
Travis Rosbach:
Well, the very first day it was a little bit more difficult because they'd never seen it. And I'd say, well, you know, we put ice cubes in yesterday at 4:00, today it's 11:00. And look, there's still ice. And people think, yeah, I don't know. This might be a scam. You know, it is some sort of trickery going on, but I do have $20 in my pocket and okay, fine. Here, I'll try it. So the first day we got, you know, X number of sales, not a lot. But the following weekend when those people came back to buy more because they actually did drink more water, they actually did have cold, colds and hot, hots. And it did work. Well, $20 was cheap. They wanted five more to hand out to their friends and family. And it was just like, oh, wow, we need to buy more bottles, this is working.
Fabian Geyrhalter:
And I assume your first order was only one color, right? And the whole color idea came much later when you could actually afford to do that.
Travis Rosbach:
The first minimum order quantity, the first MOQ I think was 10,000, and so we ordered 10,000. And I think, let's see, we had black, silver, white, red and blue. Yeah, I think the minimum per color was maybe 500 or a thousand per color, and then we ran out of money before they actually shipped, because it took a lot longer to ship than we anticipated. And so I said, well, we can't really afford the 5000, can we get 2500? And the factory was kind of pissed. But the reason why they were kind of pissed was because they thought they were going to have to scrap the other 2500 because nobody was going to drink out of these bottles. That was a stupid idea as far as they were concerned. Nobody is going to drink out of a Hydro Flask ever. They just lost. Yeah, 2500 bottles, dang it. Sure enough, within about three months we had that 2500 piece, the second 2500 piece order on the ocean and two months later we were ordering like 20,000. And then six months later we were ordering 40,000 a month every single month.
Fabian Geyrhalter:
That's insane.
Travis Rosbach:
And then pretty soon 80,000 bottles every month. And just like, it just was crazy.
Fabian Geyrhalter:
I think at the end that it turned up to be like, you know, 100,000 or so a month. And at that point you're like, that's it. I don't want to deal with this anymore.
Travis Rosbach:
Yeah, I really like standing by the railroad tracks at the Portland Saturday market and talking to people and selling a product. But when it comes to 100,000 a month is like the logistics.
Fabian Geyrhalter:
Well, and investors and politics and being in an airplane was probably 24 seven, right?
Travis Rosbach:
Yeah.
Fabian Geyrhalter:
Yeah, yeah, yeah. Wow. So let's go back to something that you and I both like talking about. Let's talk about the icon, which actually really was iconic from day one. So it's in the name but the icon. And tell my listeners because I heard, I heard you talk about this somewhere else but tell my listeners that juicy story of an expensive marketing firms logo presentation and the 99 design link.
Travis Rosbach:
Yeah, yeah. So originally we started in Hawaii and my partner at the time, she knew a little bit of CorelDRAW. I mean like very basic and I knew very basic CorelDRAW because of our screen printing. And so when it came time to get the first two samples, we needed a logo. We needed a name.
Fabian Geyrhalter:
Very proactive of you.
Travis Rosbach:
Right. Like, Oh, you need a logo. Yes. Why? Well, so we can show you that we can screen print on your bottles. Oh yeah. I guess that makes sense. And we need a name. Well, why do you need a name? Well, so that we can show you that we can screen print on your bottles. Oh, yes, of course. So my brother actually came up with Hydro Flask, the name and I hated it. I was like, No, we don't sell flasks, drink whiskey underneath the bridge. Yuck. No. And everybody else was like, No, that's it. Okay. So we got the name, we go into CorelDRAW, we come up with this, and I'm looking at the exact bottle actually, we have a wave and the Hydro Flask and we you know, we spent days and days on that logo. I thought it was great. We moved from Hawaii to Bend, back home to Oregon. And when we started to get some traction, we started to order 10,000 bottles a month, we could start seeing the revenues, sort of start to finally creep up off of negative. We realized that we need a graphic designer, we need a web guy. You know?
Fabian Geyrhalter:
Time to grow up.
Travis Rosbach:
Yeah. We got to be a real business. Gosh darn it. And so the first thing we did was say, okay, we need a marketing company and I tried the guy who was out on the East Coast and we kind of outgrew his services and he didn't want to relocate his family for a startup. And so we had to let him go. We were kind of left in a lurch. And right then a marketing company literally walked in the door and said, Hey, we're here. We do one stop shop for you from website, design, logo, everything. Cool. Okay. How much? It was, like it was a stupid number for us, especially back then. It was like, I don't remember exactly, but I was it was like $288,000. I mean, it's just asinine. It was just stupid. But I do not program websites. I do not know the difference between this Pantone and that Pantone and how to transcribe it onto a screen and all that. So, okay, you know, we'll go ahead and do that. We'll get all of the collateral, we get all the packaging designs and all of that. So they start and we quickly outgrew them even, like we grew up so fast that this company could not keep up with us, and they started falling behind. Finally they come and they say, we need a new logo. We do not like that logo. We got to get you new logo.
Fabian Geyrhalter:
So they told you, you need a new logo, right?
Travis Rosbach:
Yeah, yeah. They said we don't like the wave. And I said, I like the wave, but okay, let's see what you got. And they came in and they put down, I don't know, maybe 25 or 30 different pieces of eight and a half by 11 paper with the color option logo on it. And none of them were all that great. And I thought, Gosh, we're not off to a good start. This is this is a bummer. But there was one that I was a little bit interested in. It was along the same thought patterns that I had had towards what it might look like. So I just kind of said, No, thank you. And I kind of scribbled down my thoughts on the one that I kind of liked. And at the bottom of the page it said 99 designs dot com. And I thought, Well, that's not the name of your agency. That's weird. Okay. Yeah. No, back to the drawing board. Thanks guys, but we'll see you next week. In the meantime, of course, I go to 99 designs. I'm like, Hold up. Wait a second. You charge me $288,000 for a 1500 dollar package. So I was, I was pissed.
Fabian Geyrhalter:
Yeah, that's the end of that relationship.
Travis Rosbach:
It really was. And they had delivered zero. Zero. Like, we had no website, we had no collateral, we had no concepts, we had nothing. So I call them back in. I said, look like we're done here. And they brought their h.r. people. They brought their lawyers, they brought the founder. They brought, like their top brass dressed up in suits. I'm barefoot, you know, like, I can't find my shoes. Where are my shoes? Gosh darn it. We've got a thousand fires I'm trying to put out. And all of these suits march into the boardroom. I'm like, oh, this is you know, we're going to see what happens here. But $288,000, like we were kind of in a bad predicament. And I'm going through the contract. I open up the folder, I'm going through the contract, at the very end of the contract, I see I haven't signed and I just I closed the folder and I said, "Naw we're done. I'm done paying you. I don't want anything else to do with you guys. You've delivered nothing. I'm not paying you anything. I want you all to leave." And oh, of course, they just went ballistic. I said, well, show me a signature that shows that I owe you anything at all.
Fabian Geyrhalter:
How amazing.
Travis Rosbach:
And so the guy takes his pen, he hands it to my partner, and he tells her to sign it. He's like, "Well, just go ahead and sign right now. We'll fulfill everything." She took. The pen starts to sign her name. I took the pen from her. I said, "No, I think you guys are now trespassing and you're harassing my staff. You need to go before I call the police." They were pissed. They left. Well, that was good, but bad, because now I had nothing. And so I go to Craigslist, which was really the only thing I knew. And said, hey, I need a graphic designer.
Fabian Geyrhalter:
And you had a budget now because you had the money back, right? Like a majority.
Travis Rosbach:
Exactly, I had $287,000 budget.
Fabian Geyrhalter:
You should get a good graphic design on Craigslist for that.
Travis Rosbach:
Right. Especially in 2008. So I put out an ad, and the very first one that walked in. She came in, she sits down, she hands me this portfolio, this big actual fair dinkum portfolio, open it up like a flipbook. And I'm looking at the pictures. I'm like, wow, this is incredible. She's going to, you know, I don't even know that we can afford her and we get to the end. And I said, well, how much are you thinking? As she thought. And she thought, and she kind of looked at me like, I don't think you can afford me. And I thought, I don't think we can afford you. And she says, like, I can't remember her exact number, but she's like 15. I said, 15 what? She's like thousand, per year. And I'm like, oh, wow, this is awesome. I said, well, I can't do 15, but would you take 25? And she started crying. And so we brought her in and I showed her, yeah. The very first day I showed her this little drawing that I came up with and I said, What do you think? And she goes, Yeah, let's do that. And Alice and I worked for the next probably three weeks to get the logo how it was. And I was quite content. I was quite happy with it and she was happy. We were happy. And then after I sold, you know, they went in and they corporatized it, I say they ran it over with the steamroller and made it flattened out.
Fabian Geyrhalter:
But I mean it's still, it still has the soul of what you two at that at that weird moment in time created, that soul is still there, right? Like it matured. It got a little bit more corporate, right? But it's still, it's still there. And when you first when you first created this together with your new full time designer, what did that logo signify to you? Like, what did that icon, what did you want to come out with that, because it's really hard to explain. I mean, obviously it's a thing. It's a person. It's a thing that is hydrated or happy or like there's this, there's this emotion in that simple icon that everyone kind of likes because it's joyful.
Travis Rosbach:
Right. Yes. It you know, it was kind of a combination of just it looked fun and he had this kind of lopsided, it's called a pirate's smile that people tell me I have kind of a lopsided smile. And it had that in it. It had kind of a bow tie. So people kind of saw it as a, you know, black tie thing. And it was really, it was more of a feeling than it was thought. There was not a lot of, you know, why do we have the number of splashes? And each splash on his hair represents one thing. Yeah, there was really none of that. And in hindsight it doesn't make, it didn't make and it doesn't make a great sticker. It doesn't really make a great billboard. It doesn't really make a great icon that's noticeable from a great distance. And so, you know, when I sort of lovingly say that they ran it over with a steamroller, I see that as necessary to put it up on the billboard and to see it from a greater distance away. And I completely agree with that. Like my logo design thought patterns today in 2023 versus in 2007. Yeah, totally radically different now. And quite honestly, I look at Yeti and I look at their logo and I look at their stickers on trucks and I look at those hats on people and I think now there is a good logo. Yay Yeti, well done. And I just I don't really see that on the Hydro Flask, you know, my daily drive commute, you know, driving around town, I don't really see the Hydro Flask logo. So I kind of feel like we, we succeeded despite the logo, even though it's an iconic, memorable logo. I don't know if that makes any sense.
Fabian Geyrhalter:
No, it does. It does. And it really depends. Right. Because I'm sure that a lot of my listeners are right now. What? Because for the outsiders looking in, right, that icon, because it was so iconic. Yes it was weird. Right. And maybe because it was weird. It was so different. It was so iconic that enabled the other six people in my in my boardroom to go out and seek that brand. Right. Because it was so memorable versus the Yeti, which is just type. Like it was actually, it was so awkward and so cool and so memorable that it just, I'm sure that even though now, you know, like you might not feel like it was as strong as it could have been, which, you know, I agree with in the beginning, right. But it's, it was very iconic. So I'm sure it had a huge amount to do with how quickly the brand spreads because it was so easy to put your finger on it. Like that's a Hydro Flask, right?
Travis Rosbach:
Yeah. There was no confusing it with anybody else. And I think that it also is sort of, like the psychology of it now that I am really thinking about it years and years later. It's a lot kind of, not similar. It's similar to the T&C Surf or no not T&C. That's a yin yang. But the Gotcha. Gotcha was a clothing brand that I wore back in the eighties.
Fabian Geyrhalter:
I remember it.
Travis Rosbach:
It was like this little green Pac-Man guy, and I don't remember it too well. But, you know, that was kind of.
Fabian Geyrhalter:
But it was whimsical, too.
Travis Rosbach:
Yes. Yeah, exactly. Like we're not corporate. We're more whimsical. I don't need to be a buttoned up suit and tie type of corporation here. And I'm not I'm not pretending to be. Of course, that's where it is now. But that's a whole other story. Ironic story.
Fabian Geyrhalter:
Right. I found it, I find it interesting that someone like you who has been in nature living that lifestyle, you know, like between all the islands in Hawaii and then like, you know, in Oregon, that for you, it was never a question to not make this in China. You're like, that's just what I need to do. If I want this to be successful, I need to go there. That was that typical stamp, especially back in the day when you were doing this. There was this big like anti made in China thing. Today, you can't even get around it. But back then it was this big thing of like, Oh my God, it's made in China. Was that fact becoming an issue. And was it an issue in the beginning with your most probably more liberal, outdoorsy crowd that that you sold to in the beginning? Or did no one even care?
Travis Rosbach:
All of the above. Honestly, I had, again, I had no product design experience, I had no manufacturing experience. But at the same company, we did have a client who would take field trips to China to what's called the Canton Fair. And the Canton Fair is where all of, I put air quotes around the word all, but the vast majority of the factories in China go to the Canton Fair. They say we're the best factory to make X, Y, and Z. So you go from week one to week three and you meet all of these metal factories and then you go from week four to week seven, and here's the wood factories and the rubber and the silicone. So I asked our client. I said, Wow, that's exciting. Can I come with you on one of your field trips to go find a manufacturer for these double wall vacuum insulated stainless steel water bottles? And he said, no, you can't because there's no such thing and that would be a waste of your money and my time. And I said, oh well, okay, I guess if it's not in China, maybe it's in America. And I called everyone I could find that did any, if you had the word metal or steel in your name and you were in America in 2008, chances are I reached out and asked if you'd make a double vacuum insulated water bottle, a water bottle for, it just does not happen. There were only, I think like I was told, like maybe three or four of these vacuums in the whole world. They were all in China and it was hard to get a time slot even on them to make a water bottle because that's really not what they were meant to do or what they were made for. So China was the only option.
Fabian Geyrhalter:
Yeah, Yeah.
Travis Rosbach:
And it's still the only option. 2023 EPA and on and on and on. We're not going to be making water bottles in America this year, and I don't know about next, but it's not looking so good.
Fabian Geyrhalter:
Yeah, yeah. Makes sense.
Travis Rosbach:
So, yeah, so it was always just made in China. So then the next thing I thought of was, okay, well, how do we, how do we be legal. I'm not looking to break laws, but I am looking to push boundaries and I'm looking to maximize our, you know, guerilla marketing tactics that we used because again, lack of capital. And so I noticed that the single wall bottle company was saying, you know, and even Apple will say things like, you know, proudly designed in California and, you know, responsibly made overseas or responsibly made with our partners in China. And so we just kind of started doing wordsmithing on that. And again, don't want to break the law, but how do we let you know that we're truly an American company here in Bend, Oregon? We just have partners that we work with very closely overseas that we pay very well. And, you know, we do all that. So that to kind of worked into the branding and the marketing of it.
Fabian Geyrhalter:
Makes sense now, it makes total sense. And you mentioned your guerilla marketing in the beginning because that was super important to your growth. What, in the very beginning, what were some of those examples that you've been doing at the time to spread the word? Was it already mainly online? Was it viral or was it at that point like something that you did in print or, you know, like boots on the ground?
Travis Rosbach:
Well, having the sign company prior kind of gave a lot of like we had a lot of knowledge on what's available, door hangers, business cards, brochures, banners, stickers, swag, swig, swig is shit we all get, swag is stuff we all get. And so how do we give out more swag and less swig and stickers, hats, t shirts. I mean, we were really a sticker, hat, t shirt company because they were less expensive to hand out then the bottles were in the early days. And so that's, you know, even if you didn't come up to our booth and buy a bottle, you got eight stickers, you got a hat, you got a shirt. I was always taken by a company. It's called UDown, and they're in Hawaii, they're on Oahu, and they would just plaster stickers all over the Hawaiian islands and this big U with a down arrow. And we would see them everywhere. They're on the news because they're getting in trouble and they're here and there and they make great shirts. And if nobody knows what this water bottle is or does, at least maybe I can get you a sticker to go put the sticker out there so people will learn.
Fabian Geyrhalter:
Hmm. Hmm. Interesting. And then at some point throughout that guerilla marketing journey, a little bit later came the Vsco Girls. So tell us a little bit about, for those of us who don't know, you know, who the Vsco girls are. This was actually tremendously important for your growth, right?
Travis Rosbach:
It was, yeah, I had exited by that time, but I've still got a lot of sort of inside scoop on it. And the Vsco girls were really good for the growth of the company. But at the same time it, it almost kind of polarized the company also. And I was always very conscious, and anytime I do business or I consult or advise anybody, I say, you know, you got to be very careful if you pick politics or religion or sex or gender or any of that. Because if I say red and you're blue, I've just alienated 50%. If I say blue and you say red, well, there goes the other 50%. And so I was always very conscious not to tie in or get wrapped up in the current desire of thinking or trends or anything like that, because a lot of these political trends and these movement trends, they sort of fade out over time and sometimes even just as fast, if not faster, than they came in to trend.
Fabian Geyrhalter:
But the Vsco girls were not really like political, right. It was just kind of like how people dress.
Travis Rosbach:
So yeah, that was that kind of sort of. I also heard a lot of the opposite of that, which is I do not buy a Hydro Flask because I am not a Vsco girl. Right.
Fabian Geyrhalter:
You don't want to be known for that.
Travis Rosbach:
Exactly. Because you're so now, now known as a Vsco company. And I'm not, I want to be the opposite of a Vsco myself. So therefore I have to drink by default a different brand because of that. So it's a catch 22.
Fabian Geyrhalter:
Exactly. You were catering to them a little bit with certain colors and this and that, but you didn't, like, celebrate them as much as they did to you. Right?
Travis Rosbach:
Right right, right, right. And I can't really speak to the marketing of that whole Vsco thing, but color was always really important. I mean, I remember growing up with my grandpa's thermos that was 800 pounds and it was green and it had flaked off and it came in one color and the glass was broken and it stunk and that was it. You either get green or you get green. And then the green flakes off and then you got this kind of like, marbled, odd green thing. So color was always, always like, paramount. Like I knew if I was going to walk around with it, which what we now today call every day carry item, it needed to at least look like it was something I paid some money for it I'm interested in and I'm not going to forget it and I'm not going to forget to use it. So color sort of filled that role.
Fabian Geyrhalter:
Yeah, no, that's huge. Talking about all these successes of Hydro Flask early on. You're an entrepreneur, you love entrepreneurs, you mentor entrepreneurs. It's kind of like what you're doing today, right? And say, also I always also want to kind of like look at any failures, right? Like what was, which every company has, what was like a big, like brand fail that you went through in the beginning, like in the first months or years where something happened, where you just felt like, oh, that's good to talk about because other people can actually learn from it.
Travis Rosbach:
Yeah, I think that we had so many and they came so fast and furious that I didn't ever really, I still don't really dwell on like what we did wrong. I just, we would quickly kind of sweep it under the rug and say, Oh yeah, this is what we do instead, and this is what we do now. One of the big ones, though, I do remember, was when we came out with and it was probably the third size bottle ever because we were known as such an outdoor product that I really wanted to have a one liter bottle. I wanted it to be exactly a liter because of different filtration tablets. And just mathematically for campers and hikers, one liter was sort of the standard, industry standard number. And so we, I designed a one liter bottle with the factory and with our designers and massive ad campaign. And we spent so much money on packaging and everything that goes into launching a product. And I get a call about a week and a half after we had hit the market, and I'd been using them and everybody in the office had been using them. Oh, this one liter is just awesome. Everybody loved it. I get a call from a guy in like Sweden and he says, I'm a scientist and this is 40 ounces.
Fabian Geyrhalter:
Oh, Jesus Christ.
Travis Rosbach:
I said, No, come on now. And I'm like, at a massive warehouse. I'm looking at 20,000 1 liter bottles, right? The packaging and every says one liter. He says no it's 40 ounces. And I said I don't, I don't think you're right, but let me go get the measuring cup. And while he was on the phone, I check the measuring cup. I measured, Holy cow, We just spent tens of thousands, hundreds of thousands of dollars. And this is a 40 ounce bottle. And, you know, he was quite pleased, but I was like a little bummed. But then, you know, we took those lemons and we turned them into lemonade and we went with the skip the shorty go with the 40 and we went into the whole, you know, Travis grew up drinking old e from a 40 with easy E bumping in the six by nines and the Volvo. So it makes good sense that Travis is doing a forty because where else is he going to store his old e. Not in a glass because that's going to get hot.
Fabian Geyrhalter:
Oh, my God. How creative.
Travis Rosbach:
Man I thought that was going to be the end of us. I was like, people are not going to believe us ever again. And nobody's going to want a forty. Everybody wants a pint.
Fabian Geyrhalter:
But I mean, not to go into semantics, but this is rather important. Was the one liter printed on the bottom of the of the bottle or no.
Travis Rosbach:
Everywhere. Everywhere. It was on the belly band. It was on the boxes. It was on the bottle. You know, all of the marketing, you know, like there's, so there's 10,000 I think either ten or 20, there's probably 20,000 bottles that are marked 32, 33 ounces that are actually 40 ounces out there living in the world.
Fabian Geyrhalter:
And now I'm sure they're rare and they're like they're the collectors item.
Travis Rosbach:
Yeah, Yeah, exactly. Yeah.
Fabian Geyrhalter:
That's funny. Travis. What after having created you know, a brand that pretty much everyone, you know, knows, nationally. Definitely a lot of people internationally, too. And having started with CorelDRAW and the sign shop and being at this place where you just see your brand pretty much every day, you leave the house, what does branding mean to you today? Because it's a very much misunderstood word. Right? And you had to suffer through a lot of branding mishaps yourself by partners and, you know, like what does it mean to you now, like what is branding to you?
Travis Rosbach:
I think that that branding, I still go back to the soul of the company and it doesn't matter where in the world I am, if I see somebody drinking from a Hydro Flask with the Hydro Flask logo on it and I know it's well, I mean I know a Hydro Flask from across a busy airport, but I know who that person is. I know what they think. I know, I can relate to that person. And so if I see a different brand, I know who that person is also. I know, you know, more or less their socio-economic status of themselves and how much money they make and what kind of cars they drive and where they work and how much liquid they actually drink and why are they with that bottle. And so I think all of that is really with the branding and branding goes into the design because the design of a Hydro Flask is very much different from the design of a Yeti or a clean canteen or cig or Swell or on and on and on. But the person who drinks out of a Hydro Flask isn't really to drink out of a Swell bottle. And a Swell person really probably may not even drink out of a Hydro Flask either. And for me, that branding is sort of, sort of the why, it's sort of the nexus. It's the starting point of everything else to come. And what drives me crazy is when people say sales and marketing or branding and marketing, I'm like, those are three completely, radically different things. To put sales and marketing in one lump category. I think it's just like it's lazy. There's so much more to marketing and then branding and marketing. Oh yeah, the brand and the marketing, that all goes hand-in-hand. No, no, it doesn't. Like the branding to me is something that it's not just a gut instinct. I think that branding people might think of it as, you know, it's a gut instinct that the client has, that a customer has about a product or a company. But as the founder, I look at like the soul starts and then later the gut feeling can come later once it's kind of come to life.
Fabian Geyrhalter:
Because based on that, right, like it's based on that soul.
Travis Rosbach:
Exactly. Concrete roots.
Fabian Geyrhalter:
Yeah, yeah, yeah, yeah.
Travis Rosbach:
It's the birth certificate. You know, it's like everything. It's not even the birth certificate. It's everything that, it's a human that deserves to have a birth certificate. Right? Or they get the birth certificate. I don't know if that makes any sense.
Fabian Geyrhalter:
You know, it does that idea branding is the birth certificate. I love that, actually, because, you know, it's like either it's an idea great or it's a product already. Well, that's also great. But in order for you to actually have that spark and catch the flame, you need to you need to you need to be legit. You need to have a brand. You need to be that right. And that's that being the birth certificate, I think it's hilarious and totally true.
Travis Rosbach:
You have to encompass it. You know, you need a male and you need a female to have a child. And no matter what anybody says today.
Fabian Geyrhalter:
Yeah, let's go deeper into that.
Travis Rosbach:
You need two to make three and with Hydro Flask we were, you know our second was the bottle and our third was the customer. And so between the customers and Hydro Flask, we would get new designs between the designs and the Hydro Flask, we would get new customers. And so it was that sort of trifecta, that branding sort of encompassed all of it and drove all of it, all of the product designs, all of the communication, all of the SOPs, all of the branding, all the marketing, all of our negotiation and, you know, massive conferences and all of the everything comes from branding and then grows up into marketing and then grows up into sales.
Fabian Geyrhalter:
Totally. 100% agree. As we're going, coming slowly to an end here. Let's talk about this, this one thing because my audience always loves that when I asked that. But I also know that you're not someone who prepares too much for podcasts. I'm going to throw you, I'm going to throw you right into this. If there's, yeah, go ahead.
Travis Rosbach:
And no offense to that, please, please don't take any offense to the fact that I didn't prepare.
Fabian Geyrhalter:
Oh, no offense taken at all. I love that. There's only this one question that people usually like to get a heads up and I send it to my interviewees prior. So you know, when you think about Coca Cola they want you to think about happiness. When you think about Everlane, they want you to think about radical transparency. When you think about Zappos it's about wow service. So each one of these brands, theres kind of like a word that can describe their entire brand DNA, right? So we talked so much about the heart and soul of Hydro Flask. In your eyes, what is one word that can describe the Hydro Flask brand that maybe, maybe at the point when you sold it, up to when you sold it? Right. Because maybe today it's something else in your eyes. But like, what's that vibe, that DNA that you feel like it really describes the entire brand in one or two words. You're on the spot.
Travis Rosbach:
I now wish I would have prepared. In one or two words. See, that's the hardest part. I can say 20 words. I would start out with hydration and I would say that the hydration leads to health and well-being, but that's not really what we were selling. You're going to feel better if you drink liquid, water especially. Yeah, there's no doubt about that. I mean, science and even Travis, the non-scientist, will tell you that if you drink more water, you'll feel better. And that's what we were selling. We were selling that feeling of feeling better. But I, that's not necessarily we weren't selling health. We weren't selling that. We were selling a little bit of community, a little bit of I drink water, I see people around me that also have the product. They drink water, and I probably get along well with that person because we make good choices in our daily life. And so community was a little bit. Hydration though, is you know, but it's also like intelligence. I'm a smart person. I know that my brain needs water. And if I want to think better, I need to hydrate better. So I keep this with me so I can think better and I can live better. Did I? So what is the one or two words that the brand means? Quality, quality. Quality is there. Lifetime warranty.
Fabian Geyrhalter:
And I think in the end, what it is, it's most probably a mixture of a lot of those. And I think it's interesting that, you know, some of those are table stakes, right? But those table stakes back when you started, the idea of hydration was a very different philosophy than it is in 2023. Right. So over the first five years, hydration was actually really ownable because there was really not much else out there. And that hydration made you look smart and then you created that community around that where you felt like others are like me and they actually understand that BPA is bad, this is good. You know, like I take care of myself and I do it in style. Right? And it's a smart product. So I think there are a lot of these things that, you know, it usually takes a little bit of time to, like, come up with that one word or those two words. So enough of the torture for you.
Travis Rosbach:
Even if I had come up with one or two words, I probably would have changed it 15 times before we spoke.
Fabian Geyrhalter:
Absolutely. It's not easy. But I love doing that. And I think it's an interesting thought. All right. So what are you up to these days? I know you're running the Tumalo group. What are you going to be doing for the next, like, 6 to 12 months? Like, what is what is Travis Rosbach up to?
Travis Rosbach:
I am going to sort of rebrand and restructure the Tumalo group. Instead of doing as many one on one clients as I do now, I'm going to sort of teach programs on how to bring a product to market. And so I'm looking to completely rebrand, which I of course, want to talk to you about, and I want to teach instead of doing as much one on one consulting, which I'm still doing, I still love doing. I love working with a company one on one for a long time and seeing success happen. I love that. But I also want to be a little bit more accessible for more people. So I'm in the process of building out training programs and modules and courses and things that I can help more people bring products to market because I feel like we really need to be entrepreneurially minded in this country right now and also in the future. And I believe that we need more entrepreneurs. Hardware is hard. Yes, that is what they say.
Fabian Geyrhalter:
That is true.
Travis Rosbach:
Like, I don't believe that entirely. I think it's difficult and challenging and the barriers to entry are difficult and challenging. But I think the same thing about finances. But we still have CPAs, we still have CFOs. And I think that if we can kind of, if I can help demystify bringing a product to market, then that's going to be a good day's work.
Fabian Geyrhalter:
Where were you when I needed you? But, hey, the good news is, I mean, my listeners know that I'm currently working on a product startup and hardware is hard and it is extremely difficult to get yourself to the right resources to get you to where you need to be. So this is music to my ears and it's going to help so many entrepreneurs get past that hurdle of like, how do I actually produce? Like, how do I make this from a great business plan, a great brand plan, a great, you know, like audience, you know, value, how do I now actually hit, you know, production? That is the biggest pain point, right? So I can't wait to see where you're going with that. Where can people find Tumalo group and how can they how can they follow you personally or connect with you?
Travis Rosbach:
I am on LinkedIn. Travis Rosbach on LinkedIn and Tumalogroup dot com or Tumalo dot group and I agree I think that it is hard to do hardware but I think that if we don't let that be our mantra if we say it is possible, hundreds of thousands of people have launched successfully before we can do it too. A lot of people say marketing and branding is hard, you know, and like for me to remarket and rebrand myself, I'm having a really difficult time with that where your listeners are probably going, well, that's the easy part. I can brand all day long, but I'm like that painter who needs his house painted, I guess.
Fabian Geyrhalter:
You know, it's always it's always easier to read the label from the outside, right? That's how it is. And, you know, like if I do branding all day long, you know, I have, you know, it's the easiest thing for me to do it for someone like you because it's day to day processes. I have it down. I've done it, you know, like hundreds of times before. The same thing with you. If you worked in product for that long and you went through all the hurdles and working with China and working with the U.S. and working through all of these different, right. Like you at this point, it's kind of like a walk in the park to a certain extent, because you know all the problems that can come up, you know how to, you know you will run into them. You might be able to avoid some of them. Right. But it's easy when you do it. That's how it always is. Right. If you're an expert at what you do, so.
Travis Rosbach:
Exactly. I think that's kind of why I'm so excited to get my knowledge out of my head and more on to digestible, you know, seven minute videos. Because for me, it is just it's a knee jerk reaction like I have, my heart rate does not raise at all when people come to me and say I want to launch a product and I don't have anything and I don't know where I'd even start. Like, awesome, let's do that. Like the only reason my heart rate would increase is because I'm excited, not because I'm nervous or scared.
Fabian Geyrhalter:
Or it's a really crappy idea.
Travis Rosbach:
Yeah. Or shoot. How do I have to tell you?
Fabian Geyrhalter:
How do I get out of here?
Travis Rosbach:
Yeah. Never a fun day.
Fabian Geyrhalter:
Travis, this was such a blast. It was so awesome to hear the story of how you created Hydro Flask and, you know, all the ups and downs and all the wisdom that you shared with us. This was an epic episode 100. Thank you so much for being with us.
Travis Rosbach:
Fabian thank you again for having me. It's such an honor. 100 Wow. That's awesome. I'm honored. Thank you.
---
0 COMMENTS