Lessons in Marketing Through Empathy – From a Business That Serves Homeless And Millionaires Alike
In my latest book about turning ventures into brands, Bigger Than This, I cite a stunning 116 companies over the course of only 200 pages. Some are Fortune 100 conglomerates and consumer brands like Starbucks and Uber, but most are smaller ventures that lead with empathetic stories and created swift consumer admiration. I discovered many of them during my research for the book and am now reaching out to some of those that intrigued me particularly in order to learn more from their unique ways of using their brand story as their key differentiator in the marketplace.
One such venture is SAME Café. Seemingly just another small neighborhood café in Denver, Colorado, SAME Café boasts a big differentiator as it serves healthy food to anyone who pays or does not pay for the fare. More so, it attracts millionaires that dine on delicious, healthy fresh farm-to-table cuisine in a relaxed atmosphere next to someone less fortunate who are experiencing homelessness and stopped in to survive and keep on going through their rough days.
Obviously, there is a lot to be learned from this intriguing venture, so I reached out to Brad Allen Reubendale, the Café's Executive Director, to see what any business leader and marketer can learn from his unique business model that is so deeply rooted in empathy. Many CEO's and marketers throw the word empathy around just like other marketing buzzwords, but it's time to actually listen and learn from a business that is using empathy not as a term, but as their brand's underlying DNA.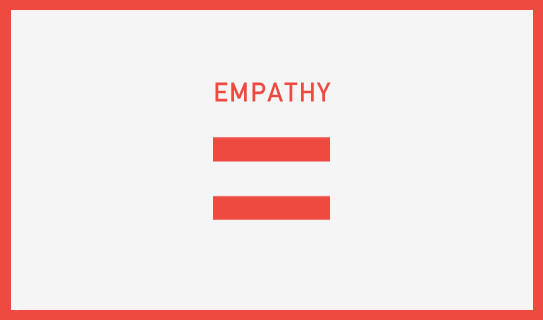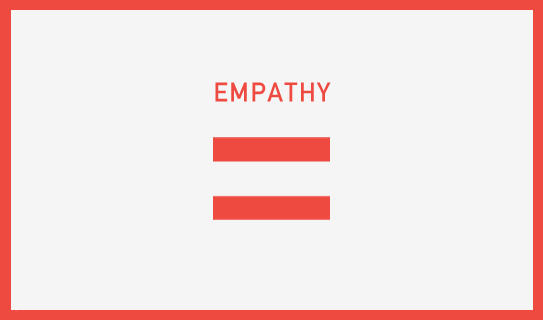 You can read my 3 key takeaways from my conversation with Brad in CEOWORLD Magazine, but below is the interview in its entirety. It's hefty in size, but also in advice, so I recommend you don't take the shortcut but instead dive right in – a few remarks are highlighted in red for you:
Fabian Geyrhalter: You've been with SAME Café for eight months. In that time, what have you learned about humanity?
Brad Reubendale: You know, I'm going to be completely honest, but it'll sound cheesy. This has restored my faith in humanity in so many ways because this organization runs on goodwill and community involvement. I come from a nonprofit background where I was in a youth-serving homelessness organization, doing fundraising for them. So much of nonprofit work is asking people for money to do the mission. This is the first one I've ever seen where both wealthy folks and people that have a little extra, people who have a little less, all the way down to folks experiencing homelessness, everyone has something to contribute to the community and everyone is invested in this community. So, it's not a stretch to say that this place really has restored my faith in community and humanity. I get to see, every day, people that are maybe millionaires sitting and eating alongside people that are experiencing homelessness. I've just never seen another context in which that happens. Our community, our culture does not facilitate conversation and connection between various socioeconomic groups. So, yeah, I would say that's what I've learned about humanity in this process. Also, when I start getting a little overwhelmed, I begin to just look at all the goodwill that is fostered through this model. This model that doesn't approach life from a scarcity perspective, that we don't have it and need to get more. But, instead it approaches it from an abundance perspective that says, everyone has something to give and how do we create the environment in which everybody can participate and give in? When I start to get a little overwhelmed I look around and see all this incredible love and support around me and I'm like, okay, I've got this. We have this as a team. No one person has to make everything happen.
FG: That's remarkable. Like you said, this only works in your microcosmos. You (as a brand) created this amazing place where a millionaire can sit next to someone experiencing homelessness and somehow, magically, they end up in the same place and somehow magically they don't look at each other in the way that you would look from one tier of society to another. It feels like there's common ground. There's so much that one can learn from that. How can it be replicated in different industries and different verticals, politically? How do you think that this is possible, what makes it possible?
BR: Yeah, you know I'll go back to the founders and their story of how they got this place started. So Brad and Libby Birky founded this place over 11 years ago because they had been spending time working in food kitchens and then food pantries. They recognized that there was a gap in what they were seeing. Most of the folks that they saw there were homeless men, in extremes of homelessness, but they knew that more than just that group of people were experiencing food insecurity. So, they wanted to provide a place that had dignity built into it, where there was choice on the menu. So we made sure that we always had choice, and a place that makes everybody feel comfortable being a part of it. They wanted to have a nice, cute café feel that was openly welcoming of folks experiencing homelessness along with a business person, along with someone who has money that wants to give a little extra. I would say that the primary thing that they built into this place is a sense of belonging for people experiencing homelessness. When you go into stores where they're serving food or coffee, a lot of times homeless people don't feel comfortable there because they make up reasons to make them feel uncomfortable and get them to leave because the presence of poverty often makes people feel an internal sense of dissonance. It's hard for people experiencing means to sit next to someone experiencing poverty. So, what they did, is they said, we're going to create a place where homeless people feel comfortable and then educate the rest of people on how to interact with that, rather than saying, if it makes this rich person feel uncomfortable we're going to make you leave. I would say that this DNA has been built through everything that we do, down to the fact that we will never put a price on anything in our entire store because we never want to make someone feel less than, because they can't afford that thing. Everything in here is 'pay what you can' or participate in exchange for it. So, we believe in fair exchange, both for your budget and for our budget. Basically by always keeping an eye on the least common denominator, if that makes sense, or the person who is most marginalized, we can create a community and then educate those who are not marginalized around how to interact with that. That's, I think, the secret sauce that's in place. We're more concerned about making sure that someone experiencing homelessness feels comfortable and educating the wealthy, rather than making the wealthy feel comfortable and inviting the homeless into that.
FG: That's fascinating. Usually, you have target audiences, right, you say well, I've got Blue Bottle Coffee and I'm going to have millennials that spent their money on our coffee and I want it to be exclusive. I want it to be something a rather singular, very specific audience connects with. You invite homeless in first and that's going to be our target audience. But how do you get the wealthy into a place that is, in the beginning, known to serve the homeless? It must be difficult to talk to them and get them in, or is it totally not difficult and people were waiting for a chance to very easily give back and to become part of that?
BR: That's a very good question. I thought in terms of: How do we make sure that someone with means can feel comfortable in here too? How do we remove the tension as much as possible? So, we've done a couple of things: One is, they did a little update on the café. It just needed a fresh coat of paint and that kind of thing. So, it feels like a little bistro that you want to sit in. We have an amazing chef who does miracles with vegetables. So, anybody would want to eat it. We also are farm to table. So, almost 100, well I'd say about 90% of our vegetables come directly from gardens and farms here in the city, that love what we do and give us their extra produce. It really is farm to table. We're able to get donations of produce that there would be no way we could ever afford to buy. Because we're fostered on goodwill we're able to have this incredible food that we could never afford to purchase if we were just a business, but because we're fostering goodwill they donate it to us. We're able to turn it into this amazing food. Anybody would be lucky to eat here, not just like, let's give the homeless our leftovers. How do we create a meal that everyone would love to eat and then allow homeless people to feel comfortable in that? Because we have no prices, it can have some internal tension for people when they come in and say, I have a 10 dollar bill here, is that good, is that bad, is that more than you need, is that less than you need? So, we created a chalkboard that actually has what I call a transparent budget. We have this is how much it costs per plate of food and it's a little under $2. This is our average donation, which is a little under $5. This is how much it costs us to deliver the entire meal, which is a little under $12. So, we have the actual numbers in there. I try to update them at least annually, is what my goal is, but I make sure I'm doing it every month. In that way, everyone who walks in says, there are no prices, however, I can look at this and get an idea of what I want to come in and give at this rate. So, then it says if someone wants to drop a twenty and they know that 12 of that covers my meal and then 8 of it goes to help somebody else. If someone's experiencing homelessness they can say, oh I want to at least cover this $2 that will cover the cost of food for me. If I can't do that I want to participate by means of volunteering. So, it's basically made everybody feel a little bit more comfortable and at ease because of the lack of prices. Our goal with that is to try to get people away from the idea of money as the only way to exchange for something, but instead get more into the idea of, what do I have to offer this community that will benefit while I have the benefit of food.
FG: Amazing thought process. You talked about the homeless that do not have the $2, right? They feel like, okay, because I don't have the money I need to give back. What are the ways that they can give back? Is it by washing dishes in the literal sense? How far do you integrate homeless into SAME café? Do they actually have the chance, at some point, to work their way up and become full time hired or how does it work?
BR: That's a great question too. So we have opportunities to do any volunteering. That includes literally washing dishes or literally cutting vegetables and prepping food. Because we are a functional kitchen we just have to make sure they have closed-toe shoes and they're wearing sleeves or you know, those kinds of guidelines. As long as they fit in that then they're welcome to the kitchen. They're learning food skills. They're learning dishes. They're learning this stuff. We've actually seen many folks who come in volunteer in exchange for a meal while their homeless, get jobs in restaurants because they use us as a reference afterward. So, they'll say, you know, SAME Café knows my work ethic and they will be a reference and then they'll get employed because they have experience in the kitchen volunteering with us. So, that's the kitchen side. If they can't or aren't comfortable being in the kitchen or they don't have the ability to, because they're not wearing the right clothing or whatever, then we offer options in the Café part. They can buss tables. They can wipe down tables. They can clean the windows, water our plants, prune the plants because we have a lot of greenery in here as well. So, there's always something that someone can do. We just make sure we keep open those options for people that want to exchange time for a meal. We want to value that just as much as we do someone who's giving us $50 for their meal because they love what we do so much.
FG: When people volunteer … I know SAME is all about trust, right? Obviously, it's built on trust. Even with the vendors, I love the story that you're shooting for organic produce, but you don't make them be certified organic because it's very expensive, difficult to obtain and you don't want to have them go through that formality. Instead, they just sign a piece of paper every morning saying, yes, we just picked the produce. It is from our land and our land is adjacent, local. So, there's trust, but yet they sign something. I'm sure that the system works with the volunteering in a way too? You might not clock their time, or maybe you do – how does it work? I know you've got certain hours too, right? I think you've got hours before opening where volunteers come in.
BR: Yeah, correct. We have three, four different options for volunteer shifts, if you want to pre-sign up. Our pre-sign up volunteers are typically people who are giving out of their abundance, not because of the exchange of a meal. But, for the drop-in volunteers we ask for at least 30 minutes of their time, if they're going to pay for a meal through working. The idea behind that is, we wanted to make it fairly equivalent to if they were getting paid minimum wage; that's roughly the amount that they would get for a half an hour of time for the meal. So, with that, we have two staff in the kitchen at any given time. There's only three staff that work here, myself, a full-time chef and then we have a part-time volunteer coordinator. So, basically, they're working with one of the staff members to get an assignment and then check off. They sign in and then sign out whenever they're done. So, it is based on trust, but they are also signing in and signing out whenever they're done with their task. The interesting thing about it is the wealthy. For instance, we have a volunteer who's quite wealthy, who volunteers here every week when she's in town, when she's not globetrotting. But, she found out that we needed a refrigerator, that was going to cost us several thousand dollars. We were going to get a refurbished one. She basically said, no don't get refurbished, that never works, and she bought us a refrigerator out of her abundance and gave it to us and that was $3,000. In the same week, and I love that this happened in the same week, we have a young man who I know is experiencing homelessness, because he lives really close to where we are and I've seen him out there, who was supposed to sign up for a 30-minute shift. At the end of his shift he wasn't finished with his task, which was cleaning our windows, so he stayed an extra 15 minutes just to finish his task, because he's invested in this community. He didn't need to get a meal. He just wanted to complete it and make sure it was perfect. He was giving up his abundance, which was time and she was giving out of her abundance, which was money, but both of them were so invested in this organization and in this community that they gave out of what they could. Both of them went above and beyond what was ever expected.
FG: That's just magnificent. Let's talk about the 'pay what you want' or 'pay what you think is fair' strategy. Do you see the model being successfully applied in any other business verticals, because I've only seen it applied in music and restaurants, but I've never seen it applied to anything else at grand scale, have you?
BR: I've been so absorbed in this model for so long that I haven't looked outside of it yet. I think the mentality can be there without necessarily doing a completely pay what you can. It really is based on trust of human nature and allowing people to give, because they love what you're doing, not necessarily out of, this is how much it costs, if that makes sense?
FG: Yeah, that makes sense.
BR: I think that mentality could definitely have different reiterations that are not just the pay what you can model. I know one of the benefits of being structured as a nonprofit is that we don't have to worry about covering our entire cost through sales. In fact, if we ever did, we'd lose our nonprofit status, because the government's going to say, you're a business, you're not a nonprofit. So, we get to bolster that through fundraising efforts and through grant writing and various things, which actually helps us, because then we're not necessarily worried about how much we're getting into the door. We're looking at it to make sure that we're meeting our goals and all that, but we're not necessarily concerned about meeting our total budget through sales alone. I've also found that there are things that we can do outside of the café in terms of marketing, that we would never do inside the café. For instance, we have these little tokens that are wooden. They have our logo and it says, one free meal at SAME Café, and our address and phone number and all that. So, there are these wooden tokens, and then outside of the café I will tell people I have meetings with, or if I'm speaking to a group, will you please cover the total cost of providing a meal, which is $12 for each of these tokens? They carry them around in their pocket and hand them out when they see someone experiencing homelessness or poverty. That's something we would never put a price on in the café, but when I'm outside the café or outside of business hours I can talk about that in a more open way and say, here, you can do two good deeds with one act. You can help cover our total meal cost, and you can then go give this to someone experiencing homelessness. I know some people have their little cognitive dissonance as they give cash on the street. Some people don't like to do it. I'm one of those people. I've worked in homelessness long enough to know that it's better to give to an organization that's doing good rather than a person because then you can understand the impact that it's making. But, what I love about that is that it gives me the chance to do this marketing in other stages that I couldn't do in the actual café, if that makes sense?
FG: Yeah, totally, and there's a story that you can then spread via social media, which I know you do, which is great. Really what it is, it's a viral campaign. By you giving people this actual piece in their hands, that then they feel like they're walking around and constantly they think about the café, because they constantly know that they have it in their pockets and then they spread the word of the café to your second target audience while you have the first target audience engaged. It really is a viral campaign, which is amazing. 
BR: I love it because it's socializing people with means to see homelessness too. That's a big thing, because often homelessness is invisible to people. If you're carrying something that you're wanting to give away suddenly you're noticing people on the streets. That's kind of a side effect of it. It's not what I advertised it as, but it's having that effect for people. So, they're seeing people on the streets more than they would if they didn't have this in their pockets.
FG: Well, because they kind of have to seek them out in a way, where usually people avoid looking at them. You bridge that.
BR: There was a marketing campaign that I saw. I forgot what city it was in, but it was for a homelessness organization. There was a sign on the side of the building, way down low, it was stuck to the side of the building and to the sidewalk, so it was kind of like seeded there. The sign said: 'If I was a homeless youth you probably wouldn't see me," and then it had their information, because they were sitting like a kid would sit on the street. It was so powerful, because it's true. We notice the sign, because that's out of the ordinary, but we ignore people, humans, who are sitting there, because we're not socialized to see that. We actually ignore it. We're countering that by having people carry around something that will make them see homelessness as well.
FG: That's really powerful. In my book I talk about how even big brands started to talk about politics lately, obviously Brexit, Trump, the NRA, there are just plenty of reasons why brands suddenly have to take a stance, which usually for brands politics is a taboo. Is SAME Café ever making political statements? It seems like you know your audience well and it's definitely more on the liberal side, one would assume, as far as their social point of views go. Do you stay away from mixing food with politics or do you actually go down that route too?
BR: That's a great question too, because we very, very intentionally have zero stance on politics and zero stance on religion. Specifically for a couple of reasons. One is, you'd be surprised that our base is actually quite broad politically because we're not a handout and that makes it appealing to more conservative people. Everyone's participating in exchange for this, and it's food. So, food is a non-political thing. Every human in the world has to eat food. So, we stay away from any of that. We get to appeal to a broad perspective. We get to be a place where folks can come together, because nobody believes someone should starve to death, like literally no one if there's an option for getting food through work or through some other means, you know? So, we actually appeal to a broad religious base and a really broad political base. We will never, ever have a comment about politics or religion. It's really fascinating on both the political spectrum and the religious spectrum. I'll speak about both, because we have such a broad base. On the political spectrum the people who love what we do, who are on the conservative side, they speak about how it's not a handout and that people can work in exchange for their meal. On the liberal side, people say, I love that you're able to provide options for everybody regardless of their socioeconomic background. So, they find value in it, but it's not necessarily the same thing that they're valuing. On the religious spectrum, it's fascinating, because we will have churches who support us. They say that they love that we're doing the work of Jesus because you're feeding the poor. We have Jewish groups that support us because we're doing the Mitzvah. We have atheist groups that say, I love that you're humanitarian and not religious-affiliated. So, we see that spectrum as well. Everyone is able to find their own values in what we're doing because it's so common to our humanity to eat that it doesn't necessarily have to be religious or political.
FG: It's amazing and sad at the same time, because finally someone cracked the code to have people from all ages, all races, all political and religious backgrounds in one place yet they can't talk about the big topics. After listening to this, you're doing so much good in so many ways, why don't you franchise? Why don't you say, well, let's go from city to city and create this and start an actual movement?
BR: Well, SAME Café has started a movement. There are over 50 cafes that have been inspired by this one out there now. They're under the umbrella of One World Everybody Eats, is the name of the organization, which was the name of the original café that inspired Brad and Libby to start this one. In large part, I think the reason that all of them don't have the SAME café branding is just because Brad and Libby were so focused on the community that we're in. We have an open-book policy. Anybody that wants can come and volunteer here for a week, see all of our books and go replicate it, however, they want to. It's kind of more along the lines of an open source idea rather than a franchise idea. That being said, I'm also interested in developing a franchise-type model where we can provide a little extra support for those who need it. We can give them the document that we're using. We can give them the branding that we're using and then they don't have to come up with it on their own. That way we can do a little bit more oversight and do a little bit more of training and sharing of the expertise that we've learned here over the last 11 years with other people, so that is on the horizon. It's something I'm very interested in doing. The other reason I'm very interested in that is, with this model it can go off the rails in two different ways. One is, it can become a place where wealthy people just feel good about spending money and it's not actually achieving the social good that we're looking for and poor people don't come in. The other way is that it can just become a soup kitchen and then only homeless people come and people give to it, because they love what it represents, but never want to eat there.
FG: Hence the franchise model, because franchises, as you know, they have very strict ways of how it's done in order for it to become a replica of the other one.
BR: Precisely. So, that's been my mentality. I'm a fundraiser and a marketer, which is basically the same skill set, that markets and fund raises, so I feel you with that. I have a similar mindset. So, what I've been looking at, since I've been here, is how do we codify the secret sauce that makes this place great? Because we have been very successful in keeping that balance between being a soup kitchen and being a place where wealthy people just feel good. There are others out there that do it well as well. But, I would love to be able to codify some of the things that make us successful and making sure that we're passing that along so that it's getting replicated more closely to our model. One of the things I'm going to do hopefully in the next few years is to start a second site, so we can try it out in a different place, in Denver, and then we can use that information to start a franchise model that has more of the secret sauce that says, this is what makes it special and unique.
FG: That's really great. Then there could be the app, right? People would find, wherever they traveled, they find, oh yeah, here's one of those in Los Angeles and that's great because I have an extra two hours, so I can take an Uber there or drive there, and actually support what I believe in. That being said, I actually have two more questions. You have a lot on your plate, no pun intended. There's a lot coming up and there's always enough to be done. Do you seek people from my community, and may it be the marketing community or may it be the business community, who could potentially volunteer and help you guys with something? 
BR: Definitely, yes, if someone has something that they think would benefit SAME Café I would absolutely love to talk with them about how we can incorporate that into what we're doing, because I do want to grow. The other thing is, through volunteering, they can always come and volunteer here, either in exchange for a meal or they can sign up for the pre-scheduled volunteer shifts. I'm also very interested if somebody wants to sit down and look at the franchise model and how do we make sure this gets replicated well. Basically, if someone thinks they can help, call me, I'd love to talk to them.
FG: The last question, this is an entrepreneurial question, since I looked at your LinkedIn and I feel like there's a lot of entrepreneurial spirit in what you do. Even though you're the Executive Director at SAME Café, if you would ever, either have to or you would ever choose to, start a business on your own, what would it be, and you might not know it off the top of your head, but how would the ideology of SAME Café have formed your new venture? What would certain aspects be that if you would start something on your own you would take with you into that new venture – any learnings, traits or commandments that you have within your organization? What would you take with you?
BR: Absolutely. There's a couple of them. The first one is, always have a social mission. If you're going to start a business have a social mission too, because that fosters so much goodwill. Make sure that you're achieving that social mission, it's not just a stamp that says, yeah, we also give to this or whatever, but actually get invested in some good in addition to making money. Because, first of all it's just good business. In the current climate and as millennials become more spenders they also want to see what good they're doing with it. They'll pay extra to see that good is happening with the organization that they're supporting. The other thing is, always keep an eye on the small person. Always keep an eye on the person that you think doesn't have anything to offer, because they always do. I have on my desk, it's the only thing on my desk actually that's permanently there, is a framed little piece of art that was made for me when I was working with kids in an elementary school. I gave them all scissors and some paper and crayons and I said, go play and do your thing. But, there was a girl in there that I totally discounted. She had some mental incapacity. She wasn't very fast. I was like, she's not going to be able to create anything. She brought back this piece of art that struck me. It was multilayered. It was beautiful. It had a right color combination. I was like, she just shocked me because she brought something that was beautiful and I expected zero from her. I decided, that was when I was 18 years old, I'm going to keep this for the rest of my life wherever I'm working so that I remember to look at the person who could surprise me. Remember to see that person who's invisible to others and see what I can foster in them to be able to create something beautiful. So, I say, keep on that person that you don't think has anything to offer, because I guarantee you they do.
FG: That's an amazing story. I mean, that's an amazing story for human resources, for hiring people and for looking at people in a different way. It's beautiful. This was really, really inspiring. This is great. 
BR: Well, thank you so much for taking the time. I've thoroughly enjoyed it. I love talking about this. Obviously, I think that comes through.
This interview was conducted in January 2018 and excerpts were first published on CEOWORLD Magazine. If you want to contribute to SAME Café's success, you can connect with Brad via LinkedIn.