3 Brand Lessons to 'Trump' Them All
There is something very sincere we can learn from 'The Donald.'
This article was originally published as part of my column in Inc.
A long time ago, I made a promise to myself that I wouldn't ever touch upon politics in my writing. I broke my rule back in February when I was interviewed by The Washington Post on Hillary Clinton's brand, comparing its legacy to that of McDonald's. I sure broke my rule nicely. So here I go, breaking all my rules in one sentence, yet again:
There is something very sincere we can learn from Mr. Donald Trump.
Before you hit the comments field in rage, let me explain. 'The Donald' is quintessential branding in the making, and we can all witness it live, night after night.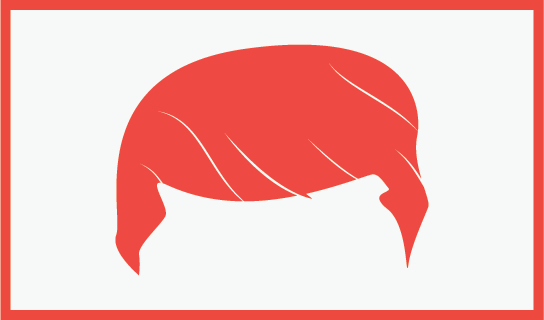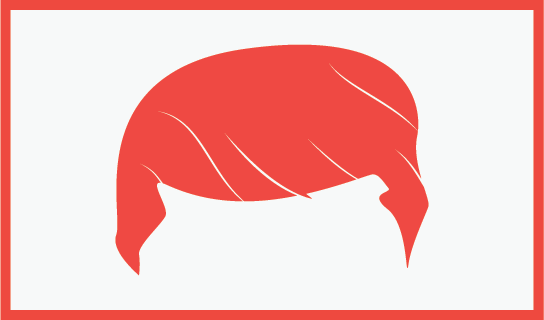 I recently came back to Los Angeles from a three-week European vacation. As I left the U.S. for my trip, I started worrying that Trump would become the center of every conversation I'd have with friends and strangers alike. From answering the 'Do Americans really like him?,' the 'Could he really become President of the United States?' and, of course, the most dreaded, 'What do you think'? In the end, the conversation only came up once, and instead of my expected response, I found myself somewhat defending the idea that is Trump. I was shocked.
It turns out I am actually fascinated by the Trump persona and brand, even though politically and intellectually I would like to remove myself rather far from his viewpoints. The fascination comes from something truly mesmerizing, something that has nothing to do with the political Trump brand. New and steadily growing ventures alike can utilize these 3 lessons I learned from Trump to turn into better brands — even if they otherwise grunt at the TV and look the other way when 'The Donald' disrupts their dinner:
1. Be A Frank Brand
A Donald brand is a Frank brand. It's confusing, I know, but you cannot refrain from looking in awe at this man's candor. If anyone, it should be Mr. Trump that reads off perfectly crafted scripts and not answer any unvetted questions, yet he walks on stage and goes off-script within seconds. Despite everything that comes out of his mouth (and much is met with regret by many on his team, not to mention his wife), it is his candor that makes him feel different, honest… a true go-getter. He defines showmanship through a very unique personality — raw and uncensored. That's what today's voters and consumers alike are aching for in both people and brands: being truthful and having the guts to give it to me straight. The days of scripted press releases are numbered. How can your brand make that switch? Clearly if Trump draws a crowd that way, your brand can achieve the same (without the drawbacks) if you speak your mind to an audience that thinks alike. By eliminating some, you will earn many others.
2. Craft a Hit – Then Hit Repeat
Rolling Stone quotes Gwenda Blair (Author of Donald Trump: Master Apprentice) saying "It's all he does, the bragging and the repetition: It's called branding, and he's relentless at it."' Over and over again you will hear the same statements about his money, the other — the bad — rich folks, and China with a bit of 'bad Obama' and taxes we should be getting from foreign companies sprinkled on top. Step and repeat. Fear of getting boring? Look at Nike's Twitter bio today. What does it say? '#justdoit' – and that's it. Nothing more. Nothing less. Nothing new — and that's just fine. If the message was crafted with its audience in mind and is well received by that audience, stick to it. Relentlessly. Seek your hit and start playing it like Trump.
3. Turn Surreal Into Real
Though we may often think of Trump as far removed from reality (and his voters), he has found an audience of blue-collar working class citizens who deeply connect with him — a man who lives with a self-proclaimed and oft-questioned 2014 income of $362 million. Herein lies the magic from a branding point of view: his life is surreal, but he translates it into a reality that his audience can relate to. It's quite magical. Marketing in and of itself is a very surreal form of communication. You assume a lot about your audience while being stuck with the point of view of an advertiser or business. Once you hit the green light on an E-Blast, a magazine ad publication or a Facebook post, you witness surreal turning into real. The more you think like the ones on the receiving side, the more real it will become. And that's where you need to be: part of reality as a real, honest and truthful brand.
Indeed, being uniquely and truly yourself, not worrying about the haters, repeating the best stories and the ones that connect are all part of what makes great brands.
As for Donald, he may not become the next President of the United States, but he sure makes for a grand brand spectacle we can all learn from. In moderation, of course.