Hitting The Mark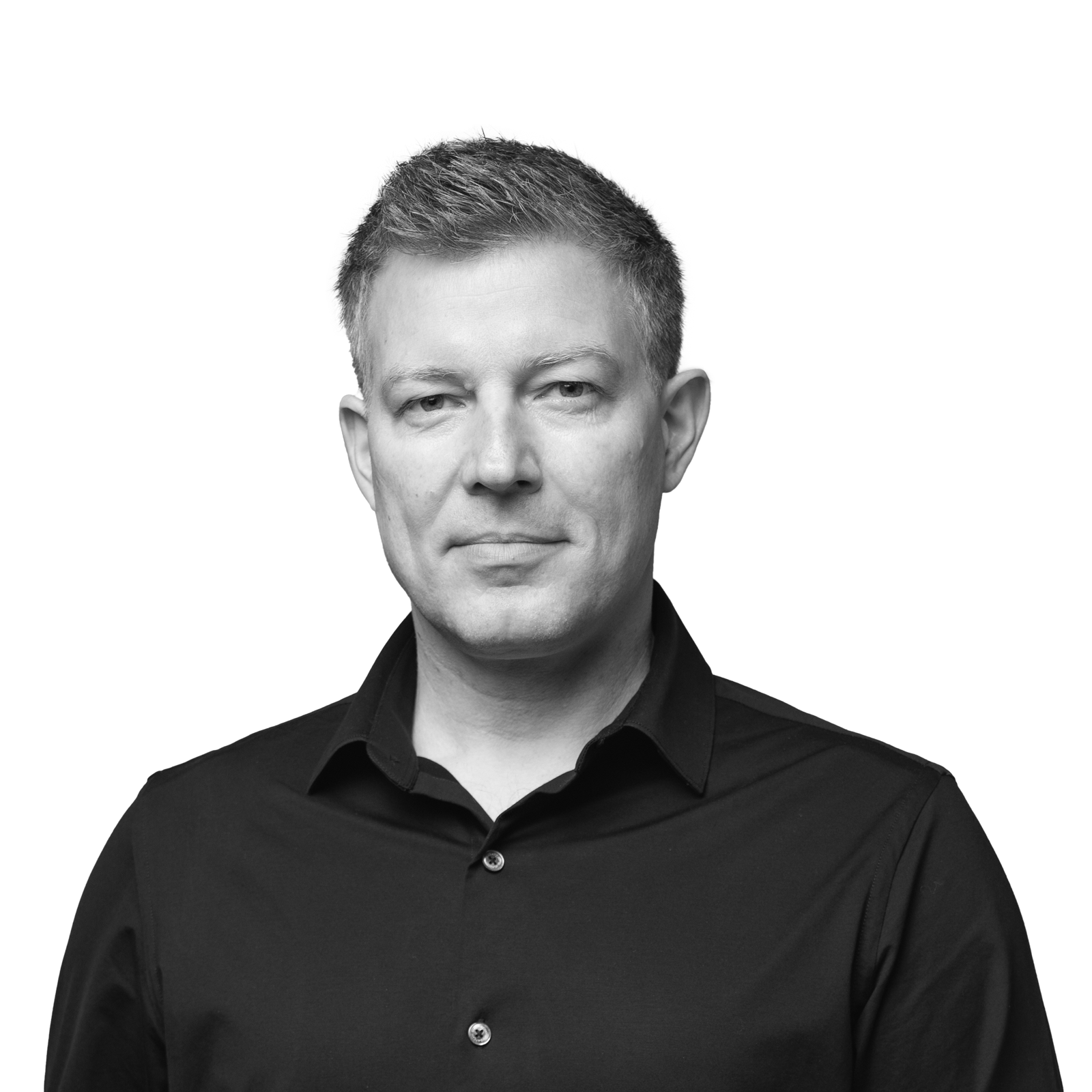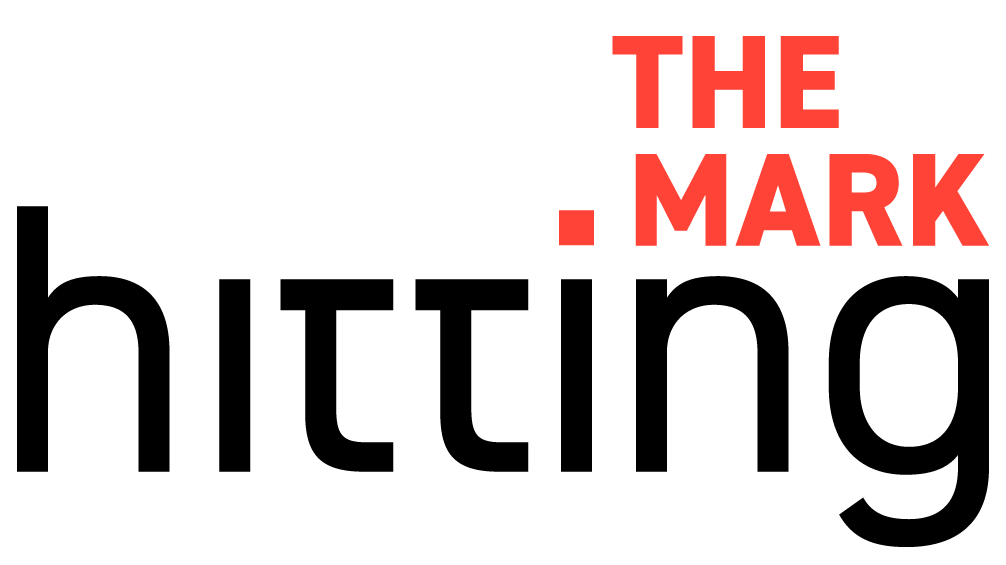 Conversations with founders about the intersection of brand clarity and startup success.






EP025 – Junea Rocha, Co-Founder & CMO, Brazi Bites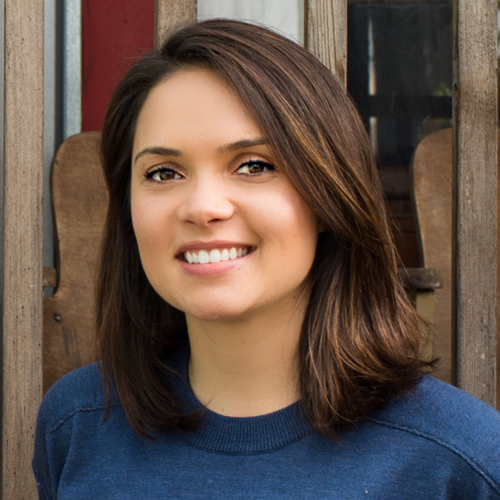 Strategic Clarity + Verbal Clarity + Visual Clarity
Junea Rocha, co-founded Brazi Bites. Since our last episode, we know it takes no culinary background to create a food product that sells like hotcakes, or in Junea's case, like hot cheese bread. I had such a great time hearing her story, from being a civic engineer to running her brand with her husband. Killing it on Shark Tank, making Inc's fasting growing private company list in the U.S. for the past two years, spending three grueling years on the road selling and testing their product, to today, where they run 8,000 stores. And you will soon know why, as you will be able to witness her drive, her contagious energy, and learn from Junea's vast branding and positioning knowledge. Not only if you're in food and beverage or branding, or if you want to take the leap into entrepreneurship from your cushiony job. No, even if you are a regular consumer, this is a fascinating conversation.
Notes
____Full Transcript:
F Geyrhalter: That was Junea Rocha, who founded Brazi Bites. Since our last episode, we know it takes no culinary background to create a food product that sells like hot cakes, or in Junea's case, like hot cheese bread. I had such a great time hearing her story, from being a civic engineer to running her brand with her husband. Killing it on Shark Tank, making Inc's fasting growing private company list in the US for the past two years, spending three grueling years on the road selling and testing their product, to today, where they run 8000 stores. And you will soon know why, as you will be able to witness her drive, her contagious energy, and learn from Junea's vast branding and positioning knowledge. Not only if you're in food and beverage or branding, or if you want to take the leap into entrepreneurship from your cushiony job. No, even if you are just a consumer, this is a fascinating conversation.
F Geyrhalter: Welcome to the show, Junea.
J Rocha: Thank you. So happy to be here.
F Geyrhalter: Yeah, thanks for being here. I want to start us off with a big question that also tells us a bit of your journey. What did branding mean to you when you were back in Brazil, or even while working nine to five as an engineer in Portland? Basically in your past life. And what does it mean to you now that you brought a product to market successfully?
J Rocha: Well, before I started Brazi Bites, I would say I never paid attention to branding. I was a receiver, right? I was a consumer. I was a purchaser, and branding was impacting my life, but I never noticed it. It was seamless because I was impacted by my shopping patterns, but everything changed once I decided to launch my own company and understand, "How would people choose to buy my product," and really started to learn. So I would say I didn't know much about branding, I was just a regular consumer shopper because I would say, before I started Brazi Bites I was an engineer and in construction you really don't get into branding. It's not a very creative field. It's very hard work and intense and important, but not very creative, and so … Starting the company, knowing branding, and getting deep into it and focus on it has been critical to the success of our company.
F Geyrhalter: And what does it mean to you now, when you think about your brand, the word branding? A lot of people think about the logo and they think about packaging, but to you, what does it mean today, looking at your company?
J Rocha: I would say in a simplified way, the foundation of the brand is the logo. Is your side and your package and your promotional materials, but the branding, to me, is more than that. It's the promise to our consumers. Our branding is, it tells the consumers what they can expect from us, what they can expect from our products, and it differentiates us from our competitors in the marketplace.
F Geyrhalter: Absolutely. And going back to what you just said, you talked about having been an engineer, right? That was your traditional, original path. So everyone wants to be an engineer today. You've been one, and then you wanted to create cheese bread. Can you think of any ways, because I'm just so intrigued by that. Can you think of any ways that being an engineer helped you on this totally different path?
J Rocha: So many ways. I would say, I'll share with you for just a couple seconds why I became an engineer and how I got here, because I think it's important to understand the path and the decisions I made. But when you grow up in Brazil, and a lot of emerging markets in Latin America, it's not unusual for your upbringing, especially in my time, in the eighties and nineties that your family will look at you and pretty much give you three options. You're going to become a lawyer, a doctor, or an engineer.
F Geyrhalter: Totally.
J Rocha: I swear, right? You probably know about it.
F Geyrhalter: Yeah, same in Austria. It was the same thing, right? There are three universities you can go to. Which do you want?
J Rocha: That's it. It's like, "Which do you want," and I was always really driven and wanting to do some creative things, but engineer was that path because I wasn't going to be a lawyer and doctor wasn't for me, so I became an engineer. So fast forward, I go to college, I graduate, I get a job, and then I start working on it. And then for almost ten years I worked as an engineer, here in Portland, Oregon. And so starting my career and my development as a professional in that field. Then I go ahead and leave that career and start a cheese bread company. So how did that translate and help me? So, when you think about being an engineer, it's all about problem solving. It's all about starting something and finishing and working through massive obstacles. That's what an engineer does, and as part of my career there, it was very much also focused on project management and problem solving. So now we go, "Let's start a food company. Let's try to break through the noise of the marketplace to create a brand, to create a product that resonates." All of that problem solving skills, all of that start and ending and completing tasks in a very organized way that was effective and then lead to the next thing and the next thing just totally resonates. It helped me a ton.
F Geyrhalter: Yeah, and you engineered the best cheese bread north of Brazil, so I guess it must have helped. Actually, would Brazi Bites stand a chance in Brazil where there is this sea of competitors? Would you ever go there with your brand?
J Rocha: I don't have any intentions of going there, and I'll tell you why. The cheese bread in Brazil, and in several countries in South America, is treated like a commodity. It is so spread and there's so many manufacturers, and the quality has gone down over the years. But then because of that, new artisanal companies have spun up. So it's such a dynamic market, it's so competitive and saturated, and I that's not a field that I want to play. I love what we created here in the United States with this product line, and there's plenty of business in North America for us.
F Geyrhalter: So no Europe either?
J Rocha: We talk about going to Europe and that's not a no forever, we just … There's some manufacturing challenges and currency challenges that need to be tackled. Food can only be sold by a certain price and then, depending on the economy dynamic at a given time, it becomes hard to export, so those are some of the things that we need to…
F Geyrhalter: And it's not like you're in a small market here. There's plenty to be done so…
J Rocha: Absolutely, there's so much, and we're still relatively small, and while it seems like we're big to us from where we came from, there's a lot of people that don't know about us. There's still a lot of consumers to be introduced to the brand in the US.
F Geyrhalter: Absolutely. There are so many listeners who have an idea for a startup, but they have a cushiony day job, which many of them don't love, yet they can't make that jump over to entrepreneurship. I can't blame them, but they just can't get themselves to take this big risk. What was it that enabled you to do it?
J Rocha: One of the things that, it just kind of pushed me … And it's such a hard thing to do. There were times during the transition. We didn't jump from A to B and it was a clean jump. We started with two jobs. We started testing. We started to see our assumptions in the marketplace before I left my career, and my husband and co-founder, the same thing. We also staggered our departure, so we could manage the bills at home and things like that. Also, one thing that I kept going back to that drove to my core to be able to get myself to do it was the thought processes that I kept thinking about my life in the future. And so I kept thinking, "That company that I work for," a lot of people were there for 30 years, 40 years, and I kept putting myself in that position and going like, "Okay, this is a good job. Well paying career. I'll be able to be comfortable," this and that.
J Rocha: Then I kept picturing myself as some of the folks there in 20 years and 30 years, and then I kept picturing myself doing this crazy thing and trying and potentially failing, but really seeking an opportunity that I thought was real. That deserved to be pursued, and then the thing that kept going in my brain was this, "If I, in 20 years, what do I want to look back on? Do I want to look back and regret that I tried, or that I didn't try?" So if I failed, would I look back and regret that? And so in my heart, I kept thinking that, "In 20 years, if I look back, I would most likely look back with regret if I hadn't tried."
F Geyrhalter: Yup.
J Rocha: And I know that's more of a feeling-
F Geyrhalter: No, it's a philosophy. Yeah, and I think it happens to most entrepreneurs when they take the jump, that they just say, "Well, is this really what I want to do all my life, or do I want to take that risk?" Because quite frankly, and I'm working with one such bootstrapped entrepreneur right now who quit his cushiony day job, and he's like, "Look, all my savings are in this. We have to create a brand around it, and if I fail I have nothing, but I always know I can get another job," right?
And I think that's the attitude. You still-
J Rocha: Yeah. I mean, if you think about it, you have to have that mindset of, "If I lose everything, maybe in two or three years, and I spent all this time, will it still be worth it?" My answer kept coming back to yes because I would have tried. If I just stay and look back and I just felt comfortable … That's what life is about. But you have to be ready to accept both outcomes.
F Geyrhalter: Right, right. And do it in a smart way where … You have two lanes, right? You're still doing your day thing and then you start seeing successes with the startup. And it's also a financial calculation, and I love the way that you've done it. Are you still working with your husband?
J Rocha: I am. I am.
F Geyrhalter: And he's also still your husband.
J Rocha: He is my husband. I'm happy to share that.
F Geyrhalter: Very good.
J Rocha: We started the company about nine years ago together as co-founders, and we're both very actively involved. Over time as the company grew, we separated our lanes quite a bit, and so I'm on the marketing side and he's in operations side, so we don't work as close together as we used to in the early days of the company, but we work in the same office and it's great. We love working in the same office and working together.
F Geyrhalter: Well first, congratulations, because that's double amazing, right? And I always think it's such a fascinating scenario, because I had a few married co-founders on the show, and then I actually had one pair of twins. Twin sisters that worked together, which is really fun too, but the question that I ask myself, and I'm sure some of my listeners ask themselves the same question. How do you leave work behind? Do you have a regimen or does it come naturally or does it just happen, and business and pleasure are intermingled at all times?
J Rocha: You don't leave it behind. I would say it is intertwined. It's just life. Business and the company is life. I would say when we were growing the company, the intensity was so high. It greatly benefit us because it was just us and a dog. We didn't have a kid at the time, so it was just us babying this brand and this company and building it. So we would work 24/7. Work was done in the office or the facility, we would sit talking and strategizing and so passionate about things. So it's almost like we got double the time without even knowing, and we're able to advance the company faster. Nowadays, the business is more complex and we have a two year old that wants a lot of attention and needs a lot of attention, so we're able to turn off and break a little bit more, but when we're building, when we're bootstrapping, when it was that sort of, you don't know what's going to happen. That up and down of the journey before you get your company stable. It was nonstop. I think at some point when you're a couple or twins or have that dynamic, one person usually calls the shot and says, "You know what? I'm done for the day, I can't talk about this anymore, let's have dinner." Usually in our relationship, Cameron, my husband is the one who's like, "You know, I'm done. Give me a break, I need an hour." I can just keep going. I would just talk business 24/7. I just get into it. But he's helped me balance things a little bit.
F Geyrhalter: Exactly, it's about the balance. That's so important. Let's talk about the product. So you're selling cheesy bread in the natural food space. Now, that is pretty choosy. Tell us how that came about and if that positioning is an actual benefit or sometimes a hurdle for a product like yours?
J Rocha: Yeah, so let's talk about what the product is, right? So the company started to sell Brazilian cheese bread in the United States. So Brazilian cheese bread is the most popular snack food in South America, and in Brazil it's really a staple. It's been around for hundreds of years. It is a commodity there. It happens to be made with tapioca flour, which is naturally gluten free, right? So when we had the idea to bring the product to market, I would say branding is so critical hearing that conversation, because we were not the first ones that had the idea of bringing this product to the United States. It's a very well known product, it's not a product that I invented, but what we did, we said, "Okay, this product … " When Americans go to Brazil, they fall in love with the cheese bread. They come back and they experience the culture and the beaches and all the amazing things that Brazil has to offer, but one of the favorite things that they talk about is the cheese bread, so that gave us one more sort of, "Check that box, there's an opportunity here." Most of the cheese bread available in the US at that time was only available in an international market, so you'd have to buy a dry mix and you have to mix all the ingredients at home, and there were cases of Brazilians and Americans going to Brazil and flying back with this frozen dough or this mix. I was like, "Okay, something is off. We've got to bring this here." So the idea was, how can you bring the concept of Brazilian cheese bread to the US market for Americans in a way that they understand, and they can understand what it is and how to consume it, and that it's fun and it's delicious, right?
F Geyrhalter: Mm-hmm (affirmative).
J Rocha: And out of who I am, I love the natural food space, I care about the food that I eat. I'm not a total health nut by any means, but I eat clean ingredients, no preservatives. I care about where my food is coming from.
F Geyrhalter: Right.
J Rocha: And so when we were creating the concept, we were like, "It has to be delicious, it has to be simple, it has to be natural," right? And so that was a natural fit into the natural foods industry. It was more about who we are as people and as founders and what kind of product we wanted to sell, because I wasn't going to be able to give my heart and soul to something if it was packed with preservatives, if it didn't taste amazing, you know?
F Geyrhalter: Right. No, totally.
J Rocha: It would make sense. So that led us … Another thing is, when you think about the natural foods industry, nine years ago when we started the company, and still today, when you look at all the CPG that are coming in the marketplace in the United States, there's paths of entry into the industry. Conventional stores are opening up a little bit but honestly, it was the only path to entry into the marketplace. Stores like Whole Foods for example, and local co-ops and regional grocers, we're the ones and still are the ones interested in what is unique and what's new, what's innovative. What's that husband and wife founder team coming up with? It's sort of the path to entry.
F Geyrhalter: That's really, really interesting because I never thought about it that way, and that's a great positioning that you actually have people that would listen in the beginning, right? And you went on the road for three years hustling, right? Store to store, event to event, it was like a Brazi Bites roadshow. How grueling was that, and what did you learn that you later added to your brand design or your brand language or what did you learn about the audience? It's like, I don't know, 1095 days of consumer research. It must have been invaluable to you.
J Rocha: That is just critical to everything of who we are today. So when we brought the product, launched the brand and started knocking on doors, we went through that motion of, like a new product, you're getting lots of nos, you're getting people not understanding, and so we knew we had something special because we knew that cheese bread resonated and it was delicious and it was hitting the mark, being naturally gluten free. Oh, I just said the name of your show…
F Geyrhalter: It was a pun. We trained this. We practiced.
J Rocha: Amazing. So we know it was hitting the mark with smaller audience, but we also knew there was some challenges there. How do you break through to a larger audience? How do you get out from being just so small and grassroots? So we ended up just doing the hard work, which is doing every single show that was available. Consumer and retailer shows. We ended up just being on the floor of grocery stores, week after week after week, just tireless hours. We would just flee. Cameron goes to the store, I would go to another store, and then we'd meet up and then four hours at another store, and so what that did is that …It was all about listening, and I was absorbing how people are interacting with the brand. Were they getting the product? Were they getting the name? Were they getting the logo? Were they getting it, right?
F Geyrhalter: Yeah.
J Rocha: And so during those times, we started to gather some of the most important intel that drove the growth of the company. When you're on the floor, it's just amazing what happens, right? The feedback is so real and it's so on time, and because we were just running a fast growing company and it was just us making all the decisions, we could [inaudible 00:20:36] it very quickly.
F Geyrhalter: Right.
J Rocha: And so changing the messaging, changing even the name of the product. At some point we called it Cheese Bread Snacks. We didn't want to put the word Brazilian in there, but then we realized that there was a huge value that we're missing out on, and brought that back. And tweaking the colors of the packaging. There was a time that people were right in front of the packaging in a grocery store and would color off and I can't see, we're like, "Okay, there's a problem there. We've got to fix that." And so all those things being fast, it was incredible, and it got us to where we are today. I would say, as I mentioned to you, we were not the first ones. We didn't invent this product. But we were absolutely the first one to break it into a larger audience and create a true category, and it was because of all of those learnings and those moves during the early days of the company.
F Geyrhalter: I absolutely had a feeling. And today, you're so branded in very fun, loud, Latin inspired colors and graphics. The design language looks like it caters to kids and families, so it's a very non-traditional look. Again, for the natural food space, in which you entered, in which you still are, how did that packaging came about? I know you changed it a lot, but what story do you try to tell today through the name, through the logo, and through the packaging?
J Rocha: You know, we definitely landed on a brand identity, exactly like you mentioned. We started looking at all this stuff that we had learned on the road, and how can we represent that in our branding, in the look of our packaging, to give our best chance of success? So there were things like who we are. We're fun, we're bold, we're delicious. We wanted a colorful packaging, but we also wanted to show that we were natural, that we had a family recipe that cared about ingredients that were wholesome and delicious. So all these things that we wanted to balance, when we were rebranding, you probably remember those days where every natural foods … You walk into Whole Foods, everybody had that craft look.
F Geyrhalter: Yeah.
J Rocha: And in the freezer section also, everything was white, and so we were looking to fix some of our challenges that we were seeing to give our best chance of success, but also to break away. To differentiate from the competitors. We wanted people … When you're a frozen foods company, think about this. You're walking in front of a freezer door, you already have that glass door. That's another obstacle for people to see you and find and discover you, so how can you pop, right? So that was one of our biggest challenges, and so we came up with this really bold color pallette to differentiate ourselves and there was so many things to tackle at that time, because it's like, "How can you do a bold colorful pallette, and still be a natural foods company and represent all of your values?" So there's a balance of design elements that go into it and a lot of thought and process, but we did a really good job and the brand really resonates. Nowadays, the bold palette is really out there. We don't like to say we invented it, but we were one of the lead food companies at that time to bring the bold, colorful packaging to natural, and now it's pretty spread.
F Geyrhalter: Yeah, I noticed the same thing, and for your brand, the great thing is you can own it, because you earned it by just being a Brazilian brand, right? The idea that you actually embody the beaches and the parties and the carnivals and the fun, right? In your packaging. And I'm sure that has something to do with why you wanted it to be that Latin inspired, because it is your history, versus other brands that just want to cater to kids and families.
J Rocha: Yeah, the whole thing about kids and families, it was a natural transition. So this product in Brazil is consumed by all, right? So because it's a commodity, it doesn't have a target audience.
F Geyrhalter: Right.
J Rocha: And it also is enjoyed as a snack and appetizer, but Brazilian culture is, as you might know, it's a very ingraining to family gatherings and friends gathering. There's a lot more social gatherings than here in the US, right? So you literally can't have a product that just caters to social gatherings and make it huge, right? The cheese bread there is that. When we started to sell it here and listen and understand how people are interacting with the product, we saw that there was a little bit less of that just because culturally Americans are not gathering with their neighbors and friends and all that kind of stuff every single weekend, but there were other things. We start hearing, "My kids love Brazi Bites. My kid is obsessed with Brazi. My kid can make Brazi by themself. My kid is ten years old and he loves Brazi." So we started hearing that, and we're like, "Wait a minute, we're not a kid food company, but kids definitely love our brand, so let's create a packaging and a brand identity that they can resonate with as well."And so parents can resonate, kids can resonate. So that's what took us there. It was honestly on the floor and hearing, and we're like, "Wait, kids are loving this, let's focus on that more than, this is a party item that pairs with alcohol and this and that."
F Geyrhalter: Right.
J Rocha: While it's great with beer and wine and such, there's this whole opportunity on the family side, and it's much bigger.
F Geyrhalter: Yeah, and it doesn't leave the other audience out of it, because those are the parents, and they would still eat the product. And I guess that's also how you made it into Costco, and I'm so intrigued by that. Tell us a little bit about the Costco stock tap on your site. So you can check on availability of your product at local Costcos. To me that's really fantastic, and a smart idea how you go about that. How does doing similar things, basically to get Costco to restock your products regularly, right? That's kind of part of the idea, right?
J Rocha: Yeah, so that's definitely been one of our trade secrets.
F Geyrhalter: So let's talk about it now.
J Rocha: Let's talk about it.
F Geyrhalter: Just you and I.
J Rocha: So we have a lot of business with Costco. Costco's a great partner and a supporter of our brand, and it makes total sense, right? We make a delicious product that's cheesy and it can be packaged in bulk. And Costco does a lot of frozen business, right? People go there to find frozen items. To stock up for family. So it's no wonder that the brand really resonated and was successful within Costco. But there's some different dynamics. Unlike a regular retail space like Whole Foods, Kroger, and Walmart and Target, when you get your shelf space, you're pretty much guaranteed that space for about a year. If your product does well, you just keep going, right? There isn't as much of a threat. Costco operates more on, they like ins and outs, they call it, which is they're going to bring something for eight weeks, 12 weeks, and then they're going to be out of it and then they bring it back six months later, and so forth. And then, in addition to that, the Costco breaks the country into regions, so each region pocket of the country, you have to sell to a new buyer and tell your story again. It becomes very complex, and then member they may not know. You're in LA, you go to your Costco and I'm promoting Costco, you expect the product to be there. It may not because that regional buyer didn't bring in the product and so forth. We realized after a while, our fans and Costco members really love Brazi brand and wanted to buy the product, but they would be impacted by these ins and outs and they were frustration, right? From them. So the consumers would call our office and say, let's say we post something on Instagram and say we're in Costco in LA or we're in Costco in Seattle, and then somebody in San Francisco, who doesn't have the item, goes like, "How dare you not be at my Costco?" And so they were putting all of this energy on us, almost like it was our fault. Like, "Why don't you want to be in my hometown?"
F Geyrhalter: Yeah.
J Rocha: And so we wanted to shift the dynamic. We said, "Look, we are with you. We understand you. We listen to you, and we're working on it so hard to get there, but there's different dynamics that we're dealing with. Let's shift your energy and redirect it to Costco."
F Geyrhalter: That's so good.
J Rocha: Right? So we created that website to give our fans a tool to help us be on shelf where they want us to be on shelf. So that has helped us. It's been on of that tools that we've used with Costco, but look, at the end of the day, you can do all the marketing tactics that you want but the product has to resonate. It has to sell on shelf. I think that tactic only works because the product doesn't resonate and…
F Geyrhalter: Oh, for sure. Yeah.
J Rocha: And you're just trying to move some things around, and empower.
F Geyrhalter: But it's fantastic because you're really empowering your fans to do the work for you, which that's what the best brands do today. When you actually have people that want to have your product on the shelves, and they have to do the legwork because you can only do that much, and it's really great. Let's talk more about opportunities. I have to bring this up, right? Let's talk about Shark Tank for a minute. You guys absolutely rocked it and got bombarded with offers. Whose offer did you accept? I didn't research that much. Whose offer did you accept, why, and how did it treat your company?
J Rocha: So the show was incredible, being a part of it. I'm sure several of your listeners are familiar with the show and watch the show, but the viewership is incredible, and we went on the show because we were raising money at that time. We were looking for an investor, and also we wanted the exposure.
F Geyrhalter: Of course.
J Rocha: We had been in business about four years, and we were out there. It was that time that we were doing the groundwork, we're in about a thousand stores. We were already at Whole Foods, and some Krogers and so forth. But we really needed that bump in exposure, and the show did just that. The Sharks taste the product and just fell in love with it. Couldn't believe how delicious it was. Couldn't believe that it was gluten free. They were just really love everything that we had built, and the consumers watched that and were intrigued and wanted to try the product.
J Rocha: And so at the show, we got three offers, which is amazing.
F Geyrhalter: Yeah.
J Rocha: …when you get as many offers, it just makes for a more fun episode. The viewers are more intrigued, and it's just a better dynamic. So we had an offer from Mr. Wonderful, we had an offer from Lori, and we had an offer from Damon. So three Sharks. There was a point in our episode where they were fighting over it and it was really cool.
F Geyrhalter: And different percentages, right? What's the cut that they're going to take? And they went down on cuts, right? To get you to be their choice, right?
J Rocha: Totally. Being on the show, and when that shift happened, it's almost like a shift of energy. You're trying to sell, sell, sell, and you're really grasping…
F Geyrhalter: And then you're buying, buying, buying.
J Rocha: And then the moment they start fighting for you, that's just like, "Wow," it's like, "Okay, cool. This is going to be good."
J Rocha: And so at the end of the show we ended up shaking hands with Lori, who is really famous on QVC and she's done a lot of consumer products. Over time, as we were working through the kinks of the deal behind the scenes, we decided to not do the deal, which is not unusual for the show.
F Geyrhalter: Interesting.
J Rocha: That happens a lot. You get the negotiations involved and you really get to know one another, but we really enjoyed getting to know her and her team, but ultimately didn't do a deal.
F Geyrhalter: Very interesting. And I had a gentleman on the show who completely bombed on Shark Tank. He bombed. They basically laughed him out of the show, and his product was moving like crazy the weeks and months afterwards, right? So it's the exposure that is worth so much, but obviously the production teams that the people just go there for the exposure, so it's … You guys played it so well, it's amazing. I know our time is slowly coming to an end. I'm obsessed with one thing, and I want to make sure I ask you that. I'm obsessed with defining what I call the brand DNA for and with my clients, and on this show, I let the founders I interview give it some thought for their own brand. Everyone gets so sucked into the product-centric day to day that I feel it not only gives us an insight into your brain but it may also help you with your continued marketing and branding to surface that one special word. Your brand in one word. So for Sapos, it could be happiness. For Everlane, it would be transparency. What is that one word that can describe your brand today?
J Rocha: The one word that describes Brazi Bites today, I would say it's fun.
F Geyrhalter: Yeah. All-encompassing, right? And talking about the target audiences again, and it's little bites, and it just provides that piece of fun that's so easy to do too. Which is great because you literally just put it into an oven like a pizza, so that's really neat.
J Rocha: Absolutely. It's all encompasses of who we are, what we're about, and what the audience and the experience of the product and how we run the company and how we connect with our consumers. Fun is the word today.
F Geyrhalter: And you know what's overly bizarre is that of all the founders I had on this show, but now I think it's been about 24, 25, this is the first time that fun becomes the brand DNA. Which is amazing, right? Because it seems like a lot of brands should be fun. Do you have any piece of brand advice for founders as a takeaway? We talked so much about your brand, about your journey. There were so many nuggets that we got out of it, but is there anything that, for fresh founders that are just getting started, any thoughts that you want to share?
J Rocha: I think the things that was most successful for Brazi Bites was that piece of, you create your brand, you put all of your ideas into the branding, and then you've got to put it out in front of people as fast as you possibly can, and start adjusting and improving and this and that. That would be my main advice. Get in front of people, put it out there, and then see what happens, you know? That is where the ticket is, because if we are just sit back in our office and we just make all of our assumptions through a computer all day, we're not going to make the right choices for our company. So where you're meeting the consumer, it's at a retail store or an event or something. Maybe even in the digital world, you can do that today, but what kind of feedback are you getting? What kind of questions are you getting? It's going to lead you to build the right brand.
F Geyrhalter: Absolutely, yeah. I hear that over and over and over again. That customer research, however you do it, is so key. And that's why so many young brands, they pivot very quickly, because they don't even pivot with the product. They just pivot with how they talk to the customer and how the packaging looks and how the brand works and what it stands for. Where can listeners get their Brazi bites?
J Rocha: So we're in thousands of stores nationwide, in the freezer section. Nowadays, we make Brazilian cheese bread. Multiple flavors, and we also have a brand new line of mini empanadas. They're amazing. Both product lines are available throughout the country, so to find us, just visit brazibites.com. There is a locator there. It just will tell you exactly the store near you with exact assortment. And you can find this at a store near you.
F Geyrhalter: Awesome. Well, thank you Junea for your time and insights. This was such a blast. And I know what I'll be having for dinner tonight.
J Rocha: Thank you so much. It was great talking to you.
F Geyrhalter: Absolutely.
F Geyrhalter: There you have it. From Brazil to civic engineer in Portland to selling products in 8000 stores. I so enjoyed my conversation with Junea and I hope you did the same. Thank you for listening, for subscribing, and for rating the show. And thanks to all the podcast supporters who became monthly members on patreon.com/hittingthemark. It's awesome to see what positive impact our group calls have on everyone's business, and I'd love to see you join us too so I can make this podcast 100% community enabled. Just head on over to patreon.com and look for Hitting the Mark to learn more about this initiative that powers this show. The Hitting the Mark theme music was written and produced by Happiness Won. I will see you next time when we once again will be hitting the mark.
---
0 COMMENTS