Hitting The Mark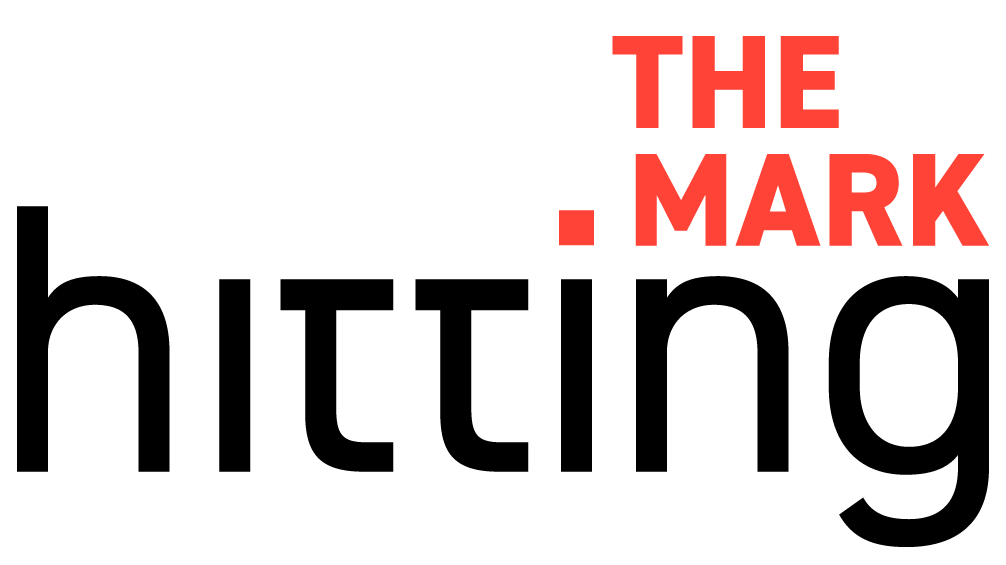 Conversations with founders about the intersection of brand clarity and startup success with your host, brand strategist and author Fabian Geyrhalter.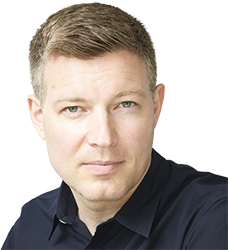 Featuring the founders of brands you know and brands you are excited to get to know:






EP036 – Catharine Dockery, Founding Partner, Vice Ventures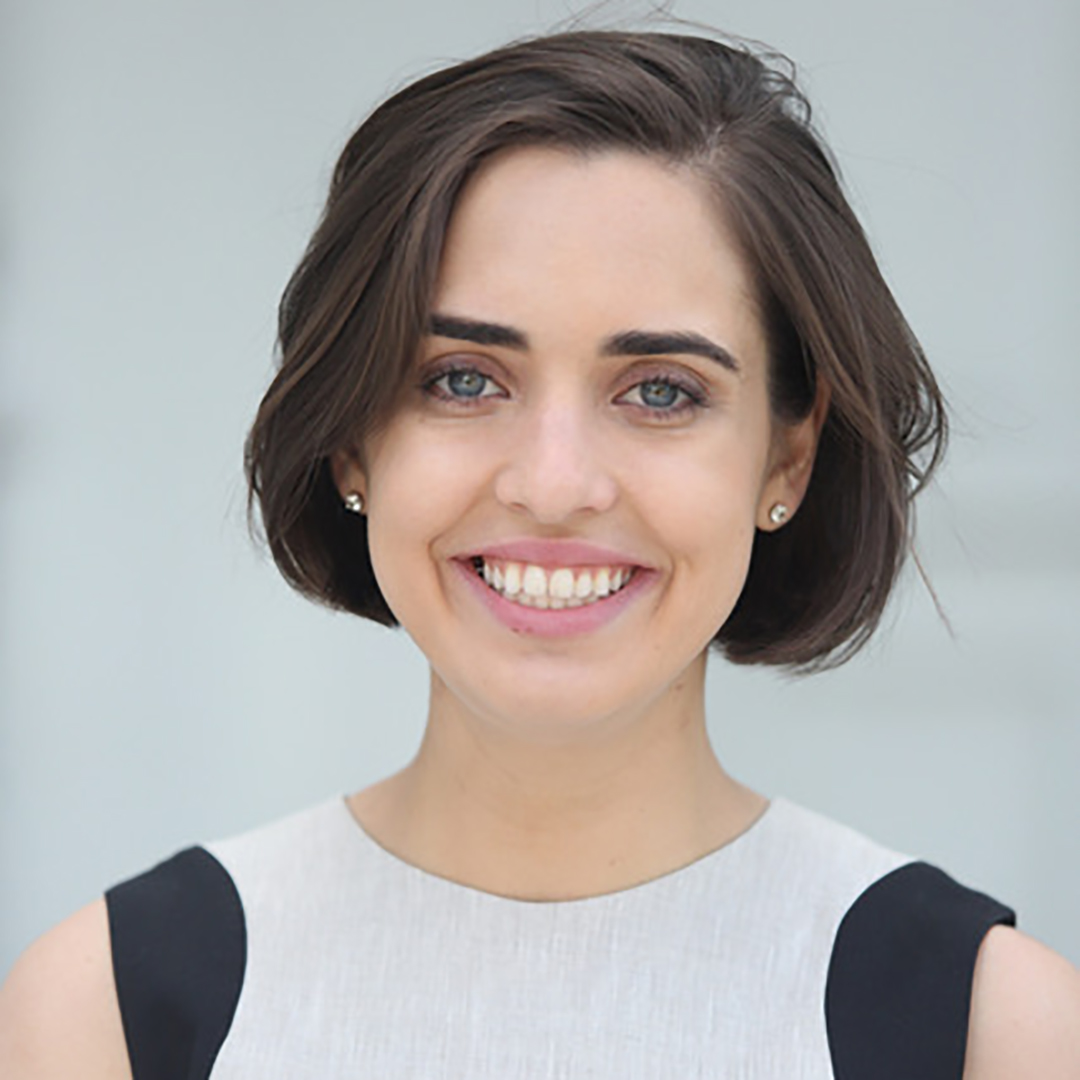 Strategic Clarity + Verbal Clarity
From Walmart to Bonobos to running a VC firm that famed investor (and Netscape co-founder) Marc Andreessen invested in that solely funds vice ventures; so any startup others are advised not to invest in (many are even prohibited from investing in) such as gambling, alcohol, sex, cannabis, and nicotine.
Not much more needs to be said about my next guest, Catharine Dockery of Vice Ventures, who could not come on in a more timely manner than during this economic downturn where most brands suffer, but her portfolio will strive. Get ready for some fast-talking and a very authentic, hilarious, educating and at one time even shocking episode, one you should not skip.
Notes
Learn more about Vice Ventures by following their Instagram account
Due to COVID-19 we are no longer asking for financial support for the show, instead you can now join free mentorship group calls with Fabian to get through this together. Join here.
Full Transcript:
F Geyrhalter:
Welcome to the show, Catharine.
Catharine:
Thank you so much for having me. This is awesome.
F Geyrhalter:
Oh absolutely. So you're in your late 20s, you did your time on the M&A team at Walmart, as well as worked for the founder of Bonobos. And you now run a VC firm that invests in all the things normal VCs not only not invest in, but are usually advised to never ever invest in. Your firm is called Vice Ventures, and vice meaning immoral or wicked behavior. This includes anything from alcohol to drugs, gambling, sex, you name it. All the things that VCs stay away from.
F Geyrhalter:
And they actually even have a vice clause in many VC firms which inhibits the majority of them to invest in otherwise highly lucrative industries like edibles and e-sports, which is kind of crazy. And it's a crazy good market if someone is smart and bold enough to step into it, and that is exactly what you have done. On your website, your one liner, and that's pretty much all there is on the website, it reads, "Vice Ventures is a seed stage venture capital fund conquering stigmas and striving towards superior returns by investing in good companies operating in bad industries." I absolutely love that. How did Vice Ventures start out, and how difficult was it to get the initial fund for Vice Ventures established?
Catharine:
Yeah, so about two and a half years ago now, I guess, I invested in a canned wine business with the last of my Wall Street bonus, when I was working for Andy. Then flash forward, I followed Andy to Walmart after the acquisition on the digitally native vertical brands. I'm an 18 there. Some people absolutely love working at Walmart in M&A, and I was not one of those people, so early on I told Andy that I wanted to leave and I wanted to work in venture. He was extremely supportive of it. I interviewed at a ton of super venture firms just because I knew all these [inaudible 00:02:08] managing Andy's portfolio. And they all asked me to pitch a business. So I pitched Bev, which is the direct to consumer, now Omni Channel, canned wine business that I invested in early on that Founders Fund recently came in for.
Catharine:
And at the time all of these fund managers were like, you know Catharine, we love the founder, we love the brand, we love our strategy. We just can't get involved because we just can't invest in alcohol. And that to me, it was just unbelievably shocking that this whole category of investment people just couldn't touch to you even though spirits have exits every few months. Beer have a great run of high multi revenue exits. And I just couldn't believe that they weren't allowed to invest in it. And then upon further investigation I learned about the vice clause, which exists in most, I would argue, of a seed stage series A consumer funds. Meaning that they can't invest in alcohol, cannabis, nicotine, sex tech, online gambling, psilocybin and ketamine, you name it. They're barred from those investments.
Catharine:
So that's basically how I came up with the idea for the fund. The thesis proved true when I met the founder of Recess, which is a CBD sparkling water. I was one of the first people to invest in him. We had one meeting. I thought the brand was brilliant. I thought Ben Witte, the founder, had really something special about him. So I committed on the spot. I raised a pretty big SPV, begging people to invest in me. I had some people who were like, we're only investing because we believe in you, not because we believe in Recess. I was like whatever, like that's totally fine with me.
F Geyrhalter:
Take your money. Take it.
Catharine:
Yeah. Like whatever. So then that took off and that proved the thesis true because a lot of big funds loved the branding as well, and loved the founder but couldn't get involved because they had this vice clause. Because full spectrum hemp has 0.3% THC.
F Geyrhalter:
And you got Marc Andreessen, one of the biggest names in Silicon Valley, to invest fairly early on in your fund. Right? How did you pull that off? How does a conversation like that go about? Especially in the beginning where you weren't in the press and people didn't quite know. How did you, A, approach him? How did you even get a meeting with him? And what did he say after you told him what's going on?
Catharine:
That's so funny. Yeah. So I have a pretty incredible lawyer, meaning that he's more of a partner for Vice Ventures than he is just legal advice. And he was like look out there, you don't have the money to pay for this if you don't soft circle cash beforehand for the docs. He's like, you need to find people who want to invest before we spend, I don't know, 60 to $100,000 incorporating a fund. So I was like, okay fine. So he goes off in a hurry and leave and I'm thinking of who invest in funds. I have absolutely no idea. I don't come from money.
Catharine:
And then I was like, who is the richest person I have the email of? And that was Marc Andreessen. So I just cold emailed Marc Andreessen with this deck that three other people had seen before. And I was like, he's probably not going to respond, whatever. At least I tried.
F Geyrhalter:
Right.
Catharine:
And then I woke up in the middle of the night, like at two in the morning, just bolt upright awake. Which is really rare for me. I'm a very good sleeper. And I checked my email and he responded. And I screamed. I started crying, I could not believe it. My husband was like, what is going on? It's two in the morning.
Catharine:
It was just such a pivotal balloon for me. And he was like, I love what you're doing. Is January too late? Because this was December. And I was like, absolutely not. So I flew out to San Francisco, I had no money. I slept in the shittiest Airbnb of all time. That was bunk beds and a ton of engineers that wanted maybe one day to start a business. It was so gross. And I went to his office, I got there 45 minutes early because I was terrified of being late. And I had nowhere to go because I didn't want to go in. So I just waited in this park area.
F Geyrhalter:
Oh this is awesome.
Catharine:
On the phone with my lawyer who was in shock that anybody was paying attention to me. Yeah. And then the meeting went really well. Marc is, I mean he lives up to the hype. He's a complete genius. He asked me highly intelligent questions. He got the concept very quickly. And he committed. It was awesome.
F Geyrhalter:
Wow. That's-
Catharine:
And very lucky.
F Geyrhalter:
That is pretty amazing. And so to date, I mean, this is how long ago? Like a year and a half, two years? Not that long ago, right?
Catharine:
Yeah. So it was 2019, January.
F Geyrhalter:
Okay. Yeah. Good. So you're a year plus in. What are some of the big investments? And what type of companies are there? Would we know any of them? Any background that some of the companies you invested in would be awesome.
Catharine:
Yeah. So we recently announced a sizeable investment in a company called Lucy. And Lucy is founded by some of the Soylent founders. It's a nicotine gum and lozenger business. And the thesis is basically that e-cigarettes has helped create a whole new generation of smokers or vapers, and 90% of people who tried to stop smoking or vaping failed to do so. So basically Lucy is coming in and reducing the harm of vaping and smoking by having very flavorful gums and lozengers.
F Geyrhalter:
That super cool.
Catharine:
It's brilliant. I'm obsessed with the founders. I'm obsessed with the idea. I talk to them weekly. I love them very, very much.
F Geyrhalter:
Right.
Catharine:
So that's one. Yeah, sorry.
F Geyrhalter:
Yeah, no, sorry to interrupt. But I was actually on the Lucy site last night to prep for the podcast. And I mean, what a cool… I mean, not only a great idea, right? But what a really, really well executed brand. And one of the things that they state on the site, "Come for the nicotine, stay for the breath of fresh air." I mean, branding must've been such a crucial element, they way they decide to structure the brand. So now add the interest, overall it's really smart and right on the money. How far along were they with the messaging and branding when you invested in them?
Catharine:
I met them about three years ago before I had the [inaudible 00:09:10]. I was still working for Andy. I loved the founder, or the CEO. There's three founders. We hopped on the call, we just spoke probably for over an hour. It was scheduled to be 30 minutes. We just got along so well, it was wild. And I just immediately understood what he was doing and why he was doing it. And he was raising a seed round at the time, but I didn't have a fund and I didn't really have any money because I'd invested in Bev already. So then he came to New York with one of their designer, Julio, and we ended up having a two and a half hour breakfast. It was an absolute blast. I immediately recognized and saw how intelligent this team was. And I stayed really, really close with them because I knew that I wanted to be involved in the series A, in a big way.
F Geyrhalter:
And at that point the brand was already pretty developed, right? Or did it change a lot? And how hands-on are you with that? I mean, I heard in one of your interviews that you like to have that advisor and mentor role as well.
Catharine:
Yeah. I mean, I definitely end up being that role for a lot of my founders. One of my founders recently went through a breakup and called me every day for three and a half weeks. Like two in the morning. Which is fine. My husband's the same, he's so patient.
Catharine:
But I mean, I take those calls because I've built something. I'm like, I know how difficult and how stressful it is to build something from scratch and just to have somebody who both invested in you and believes in you. I have one LP like that who, I'm so incredibly lucky that he invested in me because he hosted my portfolio company. He will give me a second eye on businesses. He helps with the operations of the fund. And just because he loves the thesis and loves the movement that we're trying to start. [crosstalk 00:11:13] So it's based on choices. It's a really strong community.
F Geyrhalter:
What are some other startups? I interrupted you before because I got too excited about Lucy.
Catharine:
Lucy is definitely one to be excited about.
F Geyrhalter:
Right, right. Any other ones? You did invest in Mod recently, right?
Catharine:
Yes. Another founder that is very dear to my heart. I invested in her because I thought the brand was extremely strong in the sense that it was very clean and it wasn't very kitschy or really girly. It was very gender neutral intimacy business. And they sell vibrators, condoms, lubricants, bath salts, candles. They're actually in J. Crew right now, which is awesome.
F Geyrhalter:
Oh wow.
Catharine:
Yeah, they're in a ton of stores, mom and pop stores and all throughout the Northeast. Yeah. And they're doing very, very well.
F Geyrhalter:
Well, and with Mod, I mean, Mod looks more like [inaudible 00:12:15] on steroids then having anything to do with sex. Right? I mean, it's-
Catharine:
Yeah. It's beautiful.
F Geyrhalter:
And you discussed, I think it was in the podcast with Chase, and you discussed how obviously, pretty obviously, companies that are in the business of sex cannot advertise on Google, Facebook, et cetera. Right? But Mod was so smart that they created ads in the beginning for the beautiful looking massage candle, which is just a beautiful looking candle, and that's how they lured people through these ads onto their site. And I just think that's so whip smart. I guess, no pun intended. But with the startups you advise and invest in, do most of these advertising, marketing, those branding ideas come from the founders themselves, or through the help of external agencies or consultants?
Catharine:
It really depends on the business. I have an advisor for Vice Ventures, Costa Damaskos who runs an agency called Virtually Real. So they did a lot of work with Recess, which is how I met him. So he also works with a lot of my founders and helps them think about branding, helps them think about messaging, packaging, website. We're about to get a new website. He did our website and it looks amazing. Yeah. So a lot of the companies in the portfolio they use Costa.
F Geyrhalter:
So when you work with startups, when do you advise them to invest in branding? Does it vary by focus? Because you mentioned your Vice Ventures website, but it is pretty anti-brand though, your website, right? It's literally a splash page. It's a beautiful splash page with the perfect messaging. Right? Or did it change? Have I been on the wrong site?
Catharine:
It's about to be a lot more robust.
F Geyrhalter:
Ah, okay.
Catharine:
But when you run a one person fund and you have separate portfolio companies, you have a priorities list and the website for me does the job, so I haven't really bothered to change it. But for a lot of my portfolio companies, I mean, super important because it's Vice, because a lot of them can't advertise through traditional channels. It's really important they have strong branding and really good PR. I would argue.
F Geyrhalter:
So you advise them pretty early on to invest in branding and get their story right. Then ensure that they understand the customer and the messaging, et cetera, et cetera.
Catharine:
Yeah. But what's funny about a lot of these Vice products is that, like take Recess, for example, it's the first time in the history of the world there's been the CB sparkling water. And it's rapidly growing, they have huge orders online in the Midwest. And it's really interesting to think who that customer is and how that customer is consistently changing as the brand gets bigger and bigger.
F Geyrhalter:
Right, because in the beginning it's not a customer that exists yet. Right? And that's what's so interesting is defining someone out of nowhere and just… I mean, you must be doing, I mean not you, right? But the founders of a company like that must be doing tons of AB tests, and data must be super important. Right? Even though in the beginning it's most probably a lot of gut instinct.
Catharine:
Totally. [inaudible 00:15:39].
F Geyrhalter:
Have you… Oh go ahead.
Catharine:
No, no, go.
F Geyrhalter:
How have you invested in any psychedelic startups? The reason why I ask, there is a mesmerizing article in the March edition of Forbes magazine. And I couldn't even believe it. I think it's 12 pages in Forbes that goes deep into that subject. And it discusses how many bet on psilocybin being the next big thing to cure PTSD. And psilocybin of course being the psychoactive component of magic mushrooms. It's a fascinating space that is currently being quite the hype. And from what I have read, rightfully so. Have you touched any of that?
Catharine:
No, I haven't, just because the horizon of my fund is 10 years. And I think a lot of these companies are going through FDA process to be approved. I think their return portfolio is probably a little more than 10 years. So I think it's a bit early for venture funds, unless you're a family office and you can of course wait 20 years for a return.
F Geyrhalter:
I see. Yeah, yeah, yeah. But are you interested in that kind of company? How do you see that? Did you read up about it at all? Is that something that's on your horizon?
Catharine:
Yeah, I mean I see anywhere between 80 and 200 businesses a week internationally.
F Geyrhalter:
Oh wow.
Catharine:
So I've seen a ton, a ton of psilocybin businesses, whether they're in the US, or their in Amsterdam, Canada. I just think it's too early for Vice Ventures to be involved in that yet. I mean, I'm not a doctor, I don't have the background being a doctor. I can't understand the FDA. I can understand the research papers that have been done on it. But at the end of the day I can't make the best call on whether a psychedelic business is better than a different psychedelic business. Like for branding at least I feel like I have that background. I worked for a founder who invested in incredible brands and created an incredible brand. So I kind of know what building that business looks like. But when it comes to, like for example [inaudible 00:17:49], which is an incredible psilocybin business, they just passed to be process of the FDA and that is meaningless to me. I can research it again, but I'm not the best person to make a judgment call on that.
F Geyrhalter:
Yeah, no, no, totally. So out of those 100 plus companies that come across your desk, I guess your email, on a weekly basis, how do you judge which ones you read, which ones you open, which ones you actually have a meeting with? How is your process? I mean, you get inundated with that.
Catharine:
Yeah, I do. The first thing I look for is brands. So we don't invest in extraction businesses and growth facilities and tanning companies, like packaging companies. We are strictly pretty much brand investors. Unless, I mean the one exception I guess would be Player's Lounge, which is a platform for e-sports. But even then, they have a very strong brand for what they're doing. Yeah, so brand first. Then I'll take a screening call. I never meet with founders in person until I've had a screen. And then the third one is meet me in person and [inaudible 00:19:04] vetting who they are as a human. Like we try to invest only in super intellectually honest people, just because investing advice, the regulations change constantly. The compliance changes. You really need somebody that has the intellectual honesty to know when they need help. So that's something, that's a character trait that I definitely look for.
F Geyrhalter:
Makes a lot of sense. And to make sure that they don't misspell your name.
Catharine:
Yeah. [crosstalk 00:19:32] That is the first thing. I'm like, do you have attention to detail?
F Geyrhalter:
It's Catharine with an A, that's why we have this little joke here. For those listeners who might not know. What does branding mean to you? I mean, you only invest in brands. You invest in brands that go totally against the grain. Often they create an entire niche that doesn't exist anymore. They create a customer. They have to tell stories in ways that have never really been told before. And very often these startup brands actually have to completely reinvent themselves before they even launch because they need to be so different. What does that nasty word branding, which so often gets a bad rep, what does branding mean to you on a day-to-day basis as you work with these founders?
Catharine:
I'll give a great example of a brand that I fell in love with from day one. Recess. Just in the first… We had an hour conversation. He showed me the deck. He didn't have a can yet. He didn't have beverage or the product on hand. But the idea of Recess and taking a Recess and understanding that almost every American has that nostalgic feeling of being a child and running around the playground. I was in immediately. I was like, this makes 100% sense. And another example is I invested in a CBD health and wellness business called Plant People. And a plant person, could you have a stronger brand for your CBD health and wellness? Like it's absolutely genius. And people are now buying hats from them. They're buying totes. And it's like, that's just proving that the brand is strong when you're buying the apparel as well as the actual products for sale.
F Geyrhalter:
Totally. I had Michael Lastoria of &Pizza. It's the ampersand pizza brand. I had him on the podcast and it was so fascinating to hear when he suddenly realized that some of his employees literally, you know the guys that are at the cashier's desk and flipping the pizzas and putting the pies together. They started to actually tattoo the ampersand logo onto their skin. And not temporarily. Like literally he suddenly saw employees of his with his brand mark literally marked on them. And he started to realize that the ampersand means so much to his employees because they feel like they get a second chance. And for the first time they have a real job where it's really exciting and they have great benefits, and it's a team. And the ampersand stands for this is the beginning of something much bigger.
F Geyrhalter:
And I thought it was such a wonderful story because how a brand name, like in the two cases that you just gave, or a brand mark can actually really stand for so much for so many people. And it goes way outside what a brand thought it would do with it, which is super cool. If you would give, I would say D to C companies, because that's a lot of the companies, it seems, that you're in the space of investing. What is brand advice that you give them? It sounds like with names you really are drawn to brands that are smart, that have very intelligent intellectual forward thinking founders. And so the name is a representation of that.
F Geyrhalter:
And it sounds like you put a lot of weight to that, at least subliminally when you see it. And you're like, well this is really, really smart. But what is some advice that you would have for… I mean, I know you have tons of advice because you give advice 24/7, I guess, at two in the morning when a founder calls. But what are some of the big brand lessons that you feel like you learned or issues that you've seen that you would love to have other startup founders overcome easier?
Catharine:
Yes. The first thing that I would say, I mean, I've sat down with two of my founders and gone through this process. But it's to really understand who is buying or wagering on your site or platform. Because then you can change the branding ad to cater to your biggest customers. And I think that's a way to lock down your customers, attract their friends and become more of like a super sticky business just by changing the way that you're talking to the people who are using it. I think that's really important. [crosstalk 00:24:11] If that made any sense at all.
F Geyrhalter:
It makes lots of sense. How do they go about it? Right? I mean, especially if you have very early stage startups and you say, hey, you really got to figure out how your customer is. How do they then go about it? I mean, is it an email outreach to their client? Is it literally picking up the phone? How do you get to know them and then to understand them?
Catharine:
So I think it's a combination of all those things. The first step is always just go to through the data and start Googling people's names and see exactly who they are and what they do. And if there's a common thread between the top 100 people who use your product. And then it's also just getting on the phone with people and just being like, hey, I'm calling from XX, I would love to know how you like using our platform. We've seen you've used it for the past six months and recently you started using it less, why is that? Can I offer you 10% off or something? For your time. And I think talking to customers is really the best way to get feedback on what you're doing.
F Geyrhalter:
Right. So you have to establish the data in the beginning when you don't really have it yet, you just have to do it manually with a spreadsheet. Which is-
Catharine:
Yep, exactly.
F Geyrhalter:
Yeah, which is kind of nice, liberating to hear that that's how it's still done. What's next for Vice Ventures? What is exciting you in the next couple of months? Because I didn't want to look years because that's way too far ahead. In the next couple of [crosstalk 00:25:37] months.
Catharine:
Impossible. I mean, we're still heavily focused on harm reduction nicotine as a category, that honestly I'm trying to coin. But as I said, 90% of people fail to stop smoking or vaping, and I think Lucy is definitely going to be a clear winner. But I think there's also clear winners that just haven't been created yet. Or that I just haven't seen. And I think I'm very excited about that space. I'm also excited about cannabis brands in the longer term because I think that a lot of cannabis companies in California and throughout the country are raising absurd valuations. But I think a lot of them are going to run out of money and not going to be bailed out by a lot of their investors. So I think it will great deals to scoop up, if I may say that myself there. And then I'm also still fundraising. So I'm meeting super interesting people. I love fundraising. I think it's such a privilege to be able to do it.
F Geyrhalter:
Wow, that's shocking actually to hear. Because [crosstalk 00:26:42] most people hate it. Yeah.
Catharine:
I know. I don't know why, I think people just have the wrong attitude about it. You literally going to interview people to see if they want to invest in the fund. You get to decide if they can invest in the fund or not. And you get to learn all about them, because usually these people are wildly successful and most of the times [inaudible 00:27:03].
F Geyrhalter:
You know-
Catharine:
It's like the cool opportunity.
F Geyrhalter:
Yeah, no, I totally agree. I mean, it sounds like… And I mean, look, that's why someone like Marc Andreessen takes your calls. Because you have the [inaudible 00:27:18] you're actually excited about it. So listen, this is interesting about the CBD brands. I run a consultancy, we work with startups. We create clarity and focus with them early on, very much like what do you do in an advisory role. And during this entire hype with CBD companies I had so many inquiries of companies that wanted to work with me, and not a single one of them came through. They all end up being so stereotypically, sadly, like slackers or something comes up, things don't go right. It's just like, the contract never comes together. There's this whole stigma that I really didn't think would still exist. But do you see any of that too? Or do you have such a strict Catharine filter that those would never even make it up to your email list?
Catharine:
Like stigma for?
F Geyrhalter:
Just for [crosstalk 00:28:15]. Yeah, for the CBD industry. I have a really, really hard time finding CBD company founders that are super smart, that are on it, that are actually… I mean, there's maybe one out of 10 that contact me where I feel like, okay, they would actually be able to do this.
Catharine:
Yeah. I mean I also kind of have a thesis that the CBD companies that are going to win are the ones that already exist, just because it's getting so crowded. So I tend to not take meetings with CBD founders, to be honest, just because I think the fund is overexposed to CBD. But then also I think Plant People and Recess are the winners. Like pretty clearly. But I mean I'm clearly really biased.
F Geyrhalter:
Yeah, no, totally [crosstalk 00:29:06].
Catharine:
Yeah, I don't know. I've seen CBD subscription boxes, which I think are ridiculous. I've seen tons of CBD. But I agree that a lot of these operators aren't intellectually honest or just intelligent in general.
F Geyrhalter:
What are some of the most ridiculous Vice idea that came into your inbox in the last weeks?
Catharine:
Oh my God.
F Geyrhalter:
You're like, oh my God this is never going [crosstalk 00:29:37] to happen.
Catharine:
This is the craziest story. Sex dolls are being sold in Japan that self lubricate, and the hair grows. They need haircuts.
F Geyrhalter:
Oh my God. Oh my God.
Catharine:
And I was like-
F Geyrhalter:
I didn't just hear that. Crazy.
Catharine:
[crosstalk 00:29:56] And of course I took the phone call because I was like, I'm so curious. I have so many questions. I need to know. And it ended up being over an hour, which is very rare for me. Usually I always cut my calls off at 30 minutes. And I'm like, this is truly wild. Like so wild.
F Geyrhalter:
Wow. And clearly, clearly you invested.
Catharine:
Oh my God, I did not invest. I did not see an exit for it. But absolutely captivated.
F Geyrhalter:
Yeah, no, totally. And I mean, isn't that part of the job that's so exciting. That you just see what could be next and what people are thinking about. And I mean, yeah, I mean you must have such a good insight into the current zeitgeist just by getting all this stuff into your inbox.
Catharine:
Yeah. I mean, I was actually, I went out to dinner with my incredible lawyers last night. Who took me on as client at 25 years old. They're amazing. And we were talking about how some of my idols, I don't want to say names, but some of my idols in VC that I looked up to when I was working for Andy. Now, you know me, and they're like, hey Catharine, what do you think about this cannabis company? Or, what do you think about this audio porn business? And it just so surreal. And I always screenshot it and I sent it to my lawyer and I'm like, oh my God. So crazy.
F Geyrhalter:
That is so awesome. So awesome. Wait, I'm going to wait a little, there's an airplane coming by. We're in the temp store and sometimes that happens. You said that you're finally making the Vice Ventures brand a little bit more mature because so far you didn't have to do any of that. It's a one woman business. People know you. I mean you, it's not like you need to advertise, you get plenty of emails. How do you go about that new brand? And are you going to add people to your team? What is the future of your own brand?
Catharine:
Yeah, so my dream is to turn Vice Ventures into a multi-generational asset class. And I think for fund one, I would love to add somebody to it. I think that'll probably come in the next few weeks. I've already interviewed, I'd say probably 20 plus people. But that first hire, as any founder knows, is extremely important and incredibly difficult to do. Especially for a fund like Vice Ventures where, I mean, we get a lot of attention. Which is great. I mean, it's awesome. But it's that first hire has to be a true rock star.
F Geyrhalter:
Absolutely. Very cool.
Catharine:
Yeah.
F Geyrhalter:
How can people get in touch with you if they want to pitch you?
Catharine:
info@ViceVentures is the best way for sure.
F Geyrhalter:
Boom. Done. Easy does it.
Catharine:
Yeah, I check that. I am pretty religious about checking my emails. Yeah.
F Geyrhalter:
That's awesome. Yeah. If you take a one hour call with a sex doll manufacturer, potentially there's no risk for you not reading any emails. So that is super, super cool. Catharine, I love talking with you. I absolutely love where you're going with all of this. And I'm looking forward to following you on Instagram. Actually, what is your Instagram handle for everyone listening?
Catharine:
Catharine Dockery. C-A-T-H-A-R-I-N-E D-O-C-K-E-R-Y.
F Geyrhalter:
Perfect Awesome. Yeah, because that's where people can get a good idea of who you are into and who you're investing in. And I think there's a lot of knowledge for people to gain from this. Catharine, thank you for your time. I know it's like we're going past half an hour and you just said you're not taking calls over half an hour. So here we go. I got to immediately finish this up. Thank you so much for your time and for your insights. We super appreciate it. It was great having you on.
Catharine:
Yeah. Perfect. Thank you so much for having me. I had a blast.
F Geyrhalter:
Absolutely.
---
0 COMMENTS