Hitting The Mark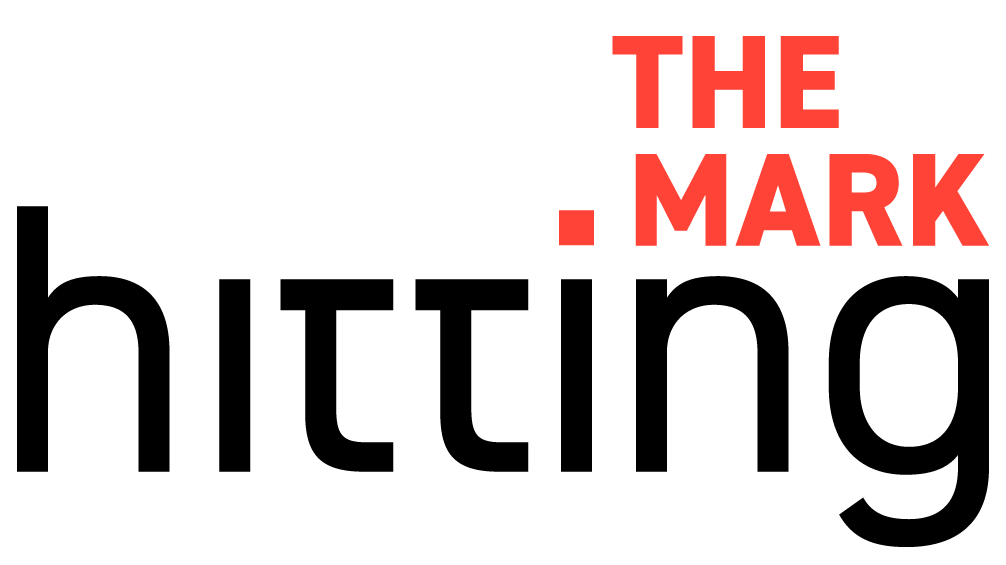 Conversations with founders about the intersection of brand clarity and startup success with your host, brand strategist and author Fabian Geyrhalter.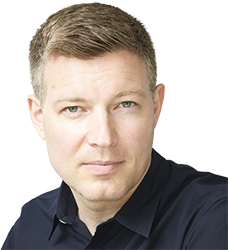 Featuring the founders of brands you know and brands you are excited to get to know:






EP037 – Sali Christeson, Founder and CEO, Argent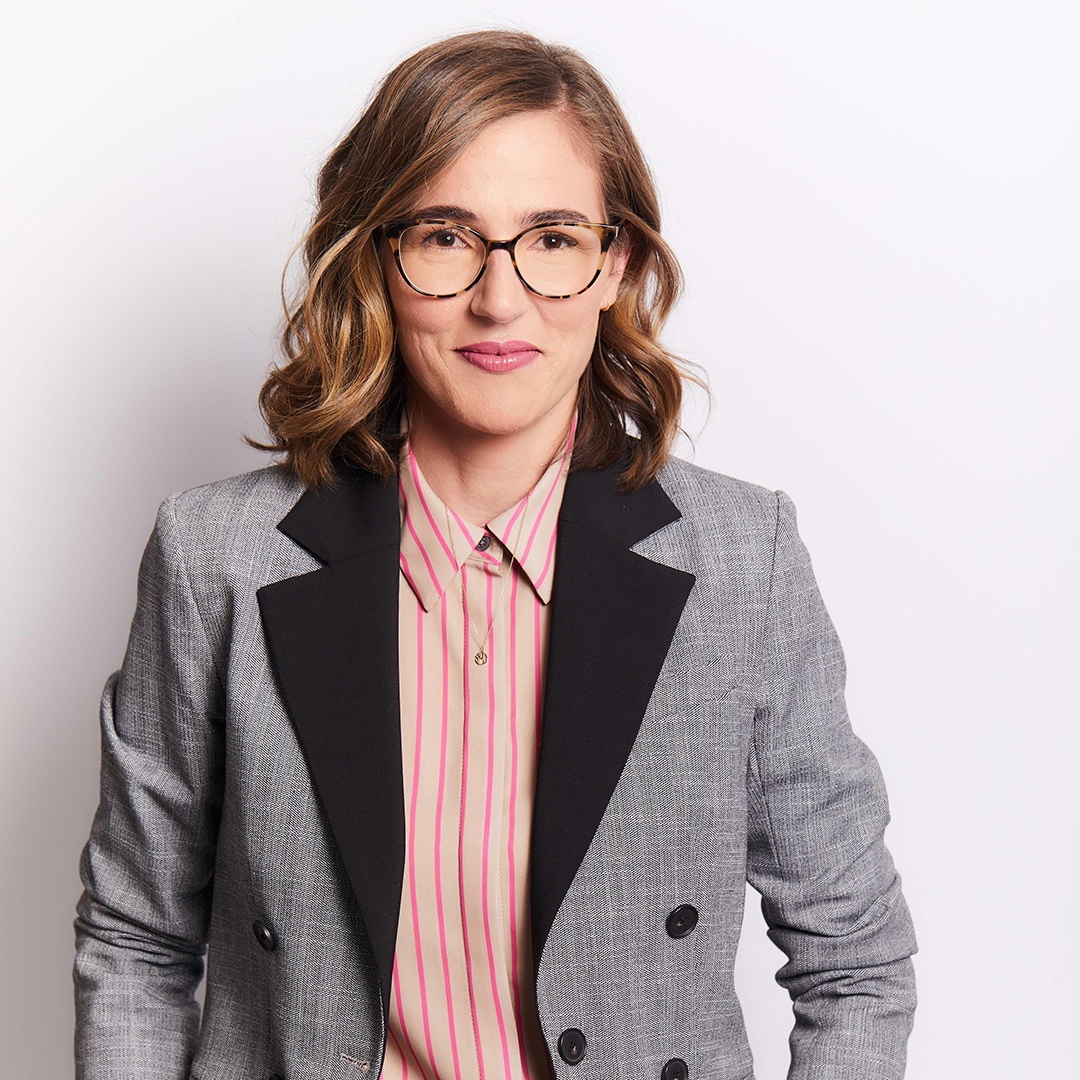 Strategic Clarity + Verbal Clarity + Visual Clarity
Entrepreneur and unapologetic power dresser Sali Christeson is the founder and CEO of Argent, the venture-backed brand helping women suit up to level the office playing field. Sali launched the specialized D2C fashion brand in 2006 and she is already redefining the workwear category while dressing powerful women from Hillary Clinton and Kamala Harris to Amy Poehler and Awkwafina.
Sali is incredibly charismatic and you will be in for a treat as we talk about brands reacting to the COVID-19 crisis, her journey from 10-years at CISCO to becoming a fashion entrepreneur, how she created this extremely aspirational positioning for her brand, why she launched at a conference and plenty of great branding advice sprinkled throughout.
Notes
Due to COVID-19 we are no longer asking for financial support for the show, instead you can now join free mentorship group calls with Fabian to get through this together. Join here.
Full Transcript:
F Geyrhalter:
Welcome to the show, Sali.
S Christeson:
Thanks for having me.
F Geyrhalter:
Absolutely. Well, first off, we are recording this on April 3rd, I'm working out of my converted garage, which now has further been converted into a podcast "studio". We live fairly close to the airport, and I have alley behind me, so no idea how this first podcasting from home session will go, but things are not as perfect as we all like them to be, and yet I'm fortunate to be living through this pandemic in a healthy, safe, and in a loving environment. I'm even more fortunate currently, as I can be classified as a DINK, which stands for double income no kids, something I just learned last night when listening to an interview with you, Sali. So, thank you for that knowledge. I'm a DINK.
S Christeson:
I'm no longer a DINK.
F Geyrhalter:
Oh, I'm sorry, or congratulations, depending on how you look at it under the current situation.
S Christeson:
Yeah, it's definitely been made crazy by this situation. We have a two-year-old toddler, and then we have our second on the way in three weeks.
F Geyrhalter:
Oh, my, oh, my. Well, that is wonderful, but in three weeks, that is nerve-racking for you right now.
S Christeson:
Frightening.
F Geyrhalter:
It must be really frightening going to the hospital, and doing all of that. I know a lot of friends who are in similar situations, and it's not easy. But look, this is the beginning of a new norm here for me doing these interviews, so I want to share with my audience that things are getting a little more real, so just imagine Sali and I sitting outside in a nice little café in a city of your choosing, just chatting it up, which should make you feel more at ease with any potential background sounds that sneak in, and perhaps it will make you escape your quarantine a little bit.
F Geyrhalter:
That being said, Sali, you are in the business of dressing women for the workplace, a place many women who wear your outfits don't go to currently. So, let's get this out of the way, because I'm sure a lot of people will have the same questions, how has this pandemic impacted your company, and you personally as you already mentioned, I mean, you're homeschooling, you're expecting another child, what is going on?
S Christeson:
I like to say that I'm prepared for everything. I have to say that this was a bigger curveball than I've ever gotten, or ever expected to get, especially as I was planning maternity leave. I mean, I'm just doing such different things than I anticipated doing going into that. So, in terms of how it's affected the business, a couple of things, so one, we immediately shut all of our locations. So, starting early March, I think it was March 12th maybe was when our first store closed, and I think it was shortly thereafter that we closed all of them. We closed San Francisco, New York, L.A., and D.C.
S Christeson:
So, as you can imagine that has an immediate impact on revenue, and then the fact that women are working from home, and I think just everyone's just trying to figure out what's happening, and trying to get their arms around childcare, and their own situation, we've definitely seen a decrease in consumption, but we're already starting to see a rebound, which is refreshing-
F Geyrhalter:
Yeah, yeah.
S Christeson:
… a lot of women are coming to us, because they are still working, they're just working from home and they're on a lot of video calls, so we're doing a lot of waist up dressing, but-
F Geyrhalter:
Right, just like you and I are right now, right? I assume.
S Christeson:
Exactly. I'm in a full suit, I don't know what you're talking about.
F Geyrhalter:
Yeah, of course, me too. I've got a tie. I've got a tie, everything, everything.
S Christeson:
And then I think the other piece is just this is our biggest year we've ever had. We had the biggest January and biggest February we've ever had, March was on track to be the biggest month of the year. This certainly prevented us from hitting our target, so we've had to change our projections a little bit, it's been a lot of handholding with our team, and we have spring product that's sitting at the factory, a manufacturer in Manhattan. It's done, and it's ready, and it's just unable to be moved, because New York is on lockdown. I mean, there's so many changes, it's really intense, and everyone's going through it, so I think for us I'm cautiously optimistic. I actually think we're really well-positioned. Some of our customers are still going to work, and it's a really stressful time, and they're looking to us as an outlet for themselves.
F Geyrhalter:
Yeah.
S Christeson:
And we seek to serve as a resource in whatever way people need. Some are starting to think about going back. I mean, it's not going to last forever, so I think for us it was quickly hunkering down, and making some really big choices, and some really hard choices, and doing those quickly, and staying informed in terms of what sort of government relief is in place, and at the end of the day just trying to be available to our customers. We cut back on all of our marketing, because it feels kind of insensitive right now, to be honest.
F Geyrhalter:
Yeah, yeah.
S Christeson:
So, that's current state of affairs. It's intense, and my husband and I actually are … he works at the company as well, too, so we're both working and managing a child as well. So, we're sort of in the same situation as everyone else, you know?
F Geyrhalter:
Yeah, yeah, which makes it easier to have empathy for what's going on with your tribe, with your customers, and I mean, so many of them are like you, and they're homeschooling, and all of a sudden, or maybe they even have been laid off, right?
S Christeson:
Yep.
F Geyrhalter:
I'm sure there's a percentage of that. I know you stopped marketing, but are there any kind of ways that you react publicly to this with your brand? How can you help these women that are suddenly in such a different space? Do you do anything as a brand, or is it really more like, "Look …" Is it more the idea of, "Hey, we give you that little bit of joy in your life right now.", right?
S Christeson:
Mm-hmm (affirmative).
F Geyrhalter:
That splash of color, and that idea that there is something around the corner, and … because I'm I am sure that a lot of women would appreciate getting, ordering something from you now feeling like they look great on a Zoom call, or that they're ready to go back into the workforce when the time comes?
S Christeson:
Yeah, I think our approach has been more pull and less push, if that makes sense?
F Geyrhalter:
Yeah.
S Christeson:
So, making things available to our customers, but not sending out emails, not pushing things down their throat, not being aggressive. We didn't send an email in terms of what our position is on COVID-19, I don't really think people are interesting in hearing about every single brands thoughts on what's happening, and I think there's sort of … We're seeing a divide in terms of how our customers splits. I think for some they have absolutely no interest in engaging right now, and for others it's, "I just got your electric pink blazer, and I'm so happy working from home, and it's been the bright spot of my day."
F Geyrhalter:
Right.
S Christeson:
So, it's almost like we set up reminders that we're here, so maybe like an Instagram post, but less frequent. Maybe it's one on one outreach in a way that we wouldn't have done before, but I think from a brand perspective we've cut back a lot, because it just feels insensitive in a lot of ways.
F Geyrhalter:
Yeah.
S Christeson:
I just feel like there's a lot more to lose than to gain, and I want to make sure whatever we do is adding value to our community. So, a lot of that has been more customized, and individualized, and way … and about longer term thinking. So, we're thinking about marketing campaigns coming out of this, or how we come back and add value. But I think right now, we're not really focused on our revenue goals, our conversion, or whatever. We're focused on, "What do you need right now to survive.", you know?
F Geyrhalter:
Yeah. Yeah, yeah, yeah, no, totally, and it's very much about keeping your employees and it's a lot of-
S Christeson:
Yes.
F Geyrhalter:
… that, rather than adding more noise to the channels that all kind of say the same thing, you know?
S Christeson:
100%
F Geyrhalter:
I totally agree with you. So, Argent, your brand, is only four years young, and you're on the forefront of really finding women's workwear. Your brand states that it is "Bridging the workwear joy gap." How did you get there? I mean, you worked in tech for 10 years at Cisco, now you're knee-deep in fashion, an industry you had no prior experience in, what was the moment where you realized that you had to get serious about turning this idea into a company?
S Christeson:
Yeah, this has been a personal pain point of mine across every industry, every city that I've lived in, they've all called for different dress codes. It's been such a headache and hassle to try and find something that I actually enjoy wearing, which I know sounds so simple, but it really has been an underserved and ignored category. I mean, my mom will even speak to how I was frustrated at like the age of 20 or 21 shopping for my first suit, but it just was constant. So, I worked at companies that called for anything from a suit, and then to tech which was much more casual, but recognize that what I wore was still important it communicates who I am, et cetera. It just took so much more time than it should have from a really time constrained person, and my peer group, I felt like it was just a shared pain point.
S Christeson:
But the catalyst for actually pursuing the idea was I read a study while I was working at Cisco, it was in 2014, that showed that women are judged based on appearance, and they quantified the impact of what you wear on your bottom line over your lifetime, and for me that was really all I needed. That was it, I quit my job without having done anything, I just knew that there was a huge opportunity, and I had a vision for making basically, one, solving the product side, but two, really leveraging the brand to visually inspire women, and working women specifically in a way that no one else was doing, no one was connecting with them, no one was owning that audience, and I saw an opportunity to leverage our brand to inspire boldness, and confidence, and kind of an F it attitude, and just go for it.
F Geyrhalter:
Yeah, yeah.
S Christeson:
Yeah, so I quit and the rest is history, I guess?
F Geyrhalter:
But I mean, you're a D-to-C brand, first and foremost, but you're now also turning to more traditional retail. So, I mean, brand strategy must've been crucial for you from the get-go, because you're at a fairly, and I put fairly under parenthesis, high price point. So, in reality, you're kind of in the middle, right?
S Christeson:
Mm-hmm (affirmative).
F Geyrhalter:
But you're crushing it on catering to the modern office employee just as much to powerful women in all kinds of public roles. I mean, we're talking about Hilary Clinton, Kamala Harris, Amy Poehler, Awkwafina, Jill Martin, Ginger Zee, people we all very much love, or some of us, or I hope we all do, and the list goes on, and on, and on. How did you create that extremely aspirational niche in the marketplace where you don't get stamped as either cheap workwear, which is so easy to fall into that, or too aspirational, too luxurious of workwear? I mean, it is such a perfect niche that you covered. How did you create this? I mean, there must have been a lot of strategy behind how to get there, besides the price point?
S Christeson:
Yeah, I think extensive market research upfront, so understanding the competitive landscape, and that's where the pricing really came in. We backed in to our price point, because there were … one, there was no one single place that was solely focused on workwear, and so I knew right away that was a huge opportunity to start with the customer and make sure that we were solving based on customer needs, bringing in our level of expertise, and marrying it, and matching it with what we're hearing from the customer side. But there were, obviously, workwear options, they were all just not really meeting the needs of the customer, in my opinion, or that's where the opportunity lied.
S Christeson:
So, in terms of competitive landscape we looked at low-end brands and price point, we looked at higher end brands and price point, and there is actually a gap exactly where we fall. There's no accessible price point, so that was a starting point for us. We also conducted a 400 … or sorry, a 54 question survey to a sample size of 400 people to just glean more insight from the customer base that we were going after. I combed through census data to identify our go-to market plan, and I think the most important thing really was about the brand, and the underlying product, and having a lot of exercises around that prior to launch.
S Christeson:
So, what are our unique differentiators, what is our tone? What makes our product special? For us, it's functional, quality, stylish, accessible workwear, and that hasn't existed in the past. I think, for me, understanding and recognizing that my background isn't in fashion, and immediately starting to hire based on that gap, and looking at surrounding myself with people with the right level of experience, so hired a designer that was based in New York, and had built a team of designers since then that have backgrounds in luxury design, and it's been exciting for them, I think, because they've really been designing more through like a fashion lens, and we really have a purpose.
F Geyrhalter:
Right.
S Christeson:
So yeah, there were a lot of exercises, I think, that led us to land where we did prior to even launching.
F Geyrhalter:
Which is still easier said, and easy to look at data than actually pulling it off. So, you make it sound so easy, but it's not. As part of your market survey I heard that you said that in a prior interview that you learned that women's workwear is a 34.9 billion annual market spend in the U.S. alone.
S Christeson:
Yes, yes.
F Geyrhalter:
It's insane, and then you also found out that women rate the experience of shopping for work clothes a 3.9 out of 10, which is unbelievable thinking about how women, and not only women, love to shop for clothes, and it's usually a very satisfying experience. 3.9 out of 10 is horrifying, I-
S Christeson:
Yes, and I could so relate to it. I mean, I remember so many times like very last minute, "I have a presentation tomorrow, I have nothing to wear. Let me just run to wherever, and buy something that I feel meh about, wear it once, and it kind of sits in the bottom of my laundry hamper, and I didn't feel great in it anyway." That is honestly the experience that every woman has had in the past.
F Geyrhalter:
And that's a pretty big deal. I mean, I can attest to that from a guy's perspective, which of course, only counts 10% of a women's perspective on this issue, but as a public speaker, the idea of feeling confident on stage, or in front of any kind of presentation is so important. You don't even want to think about your clothes, you don't even want to think what you're wearing, you just want to feel great about yourself. So, the way I solved it is a typical guy's way, I have 10 of the same shirt. It's the exact same shirt, and so every single … but the problem is if you put together a speaker reel, every single speech looks like I'm at exactly the same … because I don't change my clothes. I do change my clothes, but you know what I mean, I'm wearing the exact same thing.
F Geyrhalter:
On that topic of niche fashion brand, I'm currently working with a founder on the launch of a fashion brand called Model Canvas, and he's launching a line of jeans for big guys. So, it's oversized jeans, and it is very much about body positivity while solving for an unseen and undervalued problem. He's in midst of the fundraising game, and this is where the question goes, when you went out to get funding you ended up, over time of course, raising $6 million. What do you feel of the many, many things that you said and that you did during your presentations won investors over the most?
F Geyrhalter:
If you have to rerun all the pitches, and wins in your head right now, what was that argument where you saw most of them click, because I'm sure you can see it in their eyes the second they are convinced. What was one single or convincing point, which may have well been the one I just pointed out about the 34.9 billion market spend, and the rating of the experience, but is there one point where you feel like that was the one that every time you brought up that point investors were just like, "Okay, this sounds …" or is it not that easy?
S Christeson:
I don't think it's that straightforward unfortunately, I wish it was-
F Geyrhalter:
Bummer.
S Christeson:
… I wish there was a silver bullet, but I do think having your story really, really polished, and thought through, and just showing that you are the expert is really important. What I've learned is that every investor looks for something different, and every investor cares about something different. So, the aha moment comes at different times for different investors, and even I can just look at that gender specific to simplify it. For women, they understand the pain point and the problem, and the opportunity intuitively, because they've lived it for so long, and I think for male investors I had to spend more time upfront just talking through market size, pain point, what makes us different and unique.
S Christeson:
Some investors are more analytical, and so they wanted to dive into the numbers and understand, "Okay it's a huge opportunity, but how much of that can you actually capture, and is your plan believable, and let me look at your projections, and let's dive in." Some want to look at the unit economics from a customer perspective, and understand what's your average order value, what's your lifetime value, what's your customer acquisition costs? And is also depends on different stages of the business, too. Prior to launching we obviously didn't have some of those metrics, so that, I think, really boils down to having the ability to paint a clear picture in terms of what you're building, to support it with your advisor team, with your immediate team, with a fully baked plan as much as possible. So, I think it slightly depends on person and investor, it depends on your ability to tell the story, and then your ability to go deep wherever that person's interested in going deep.
F Geyrhalter:
How much did you research the personality of different investors? I mean, did you do some networking prior of people that got funding, or had presentations with these people, or did you not go that deep?
S Christeson:
Not usually. I think I've done it long enough now that I … Early on I spent so much more time fundraising, and you learn over time how to be more efficient with it, and so now I'll definitely research the individuals that I'm talking to, and I'll get an idea for how they tick. So, sometimes I'll look at if there're videos available of them I'll just quickly listen to it and get an idea of who they are.
F Geyrhalter:
Yeah.
S Christeson:
But I would say that's probably my biggest skill is networking and reading people, so I've been able to lean on that heavily.
F Geyrhalter:
See, and I thought it was because you knew how to dress for success, but nope.
S Christeson:
No, I think because I wasn't sure how to dress for success I had to start this company.
F Geyrhalter:
Exactly, it was prelaunch. Let's talk about your brand launch. You knew that you would be a D-to-C brand, first and foremost, but I'm paraphrasing you here, you had a pretty crappy website, right?
S Christeson:
Yes
F Geyrhalter:
Even at the time of official launch, which is just insane thinking you come from 10 years of tech in Silicon Valley, but of course your success was not based on insanity, but very calculated decisions. You launched your fashion brand at a conference. Tell us more about that launch day strategy, and the aftermath, because it's absolutely mesmerizing.
S Christeson:
So, I think a couple of things. One, we were and always have been, we still are, resource constrained, and that's intentional, because I think that right now we are in a … well, not literally right now, but I think over the last like five or so years it's been … D-to-C has been so attractive to investors, and a lot of founders have just taken so much money, and have been overfunded, and I think that really dilutes your ability to build a genuine brand. So, we are always thinking about how we allocate our money in a way that allows us to learn as much as possible, connect with a customer as much as possible, add value as much as possible, and really accelerate our path to what our ultimate goal is, which is to be the go-to workwear brand and the workwear authority.
S Christeson:
So, I think all that customer research I talked about, and all the brand building exercises that we did allowed us to lay out a go-to market strategy that made a lot of sense for us that wouldn't make a lot of sense for other retail brands, and I think that's what makes us special is our customer is a very specific customer. It's the professional woman, and we were thinking through like for launch, "How do we find her?", and inherent in our model, we've always had a website, granted very crappy early on, we've always had a website, but we also always believed in activating physical locations, and interacting with the customer as much as possible as a way to learn and as a way to grow.
S Christeson:
So, we launched at a women's conference in San Jose, California, which these conferences are you huge, they range in size from like 5,000 to like 20,000 women. This was one that I had participated in while I was at Cisco, and historically they'd only had booths of huge companies that were sponsors. So, Google would be there, Pfizer, or Cisco, J.P. Morgan are handing out stress balls, and they're offering you a couch to sit on, or a granola bar.
S Christeson:
Women have carved out this day on their calendar, they're not taking meetings, and it's a long day, and at some point they kind of want to take a break. So, I just thought it would be cool to go there and create this really elevated, beautiful, carved out retail experience, and just sell there and see what happened. It was such an awesome day. We were literally unpacking product from the factory, it was our first day ever in business. We threw up a website because we felt obligated to, which was, I mean, functional at best.
F Geyrhalter:
But not ecommerce at that time, right? It was just a splash page.
S Christeson:
No, it was ecommerce, you could-
F Geyrhalter:
Oh, good. Yeah.
S Christeson:
Yeah, yeah, yeah, it was on Shopify, it was functional enough.
F Geyrhalter:
Yeah.
S Christeson:
But we sold in like one day somewhere in the range of 25 to $30,000 worth of product, and the-
F Geyrhalter:
Unbelievable.
S Christeson:
It was … I mean, the validation, and just the … women were physically reacting to the functional aspects of our products, so things like interiors pockets, or a jumpsuit that has a back tuck, so you don't have to take the whole thing off to use the restroom. So, it definitely was the right move, and I think it was a great validating first step, and to our-
F Geyrhalter:
Unbelievably smart, and I think that that to me, that is so important, the not like, "How did other companies launch? Let's do it the same way. How did other fashion brands do it?", right?
S Christeson:
Mm-hmm (affirmative).
F Geyrhalter:
But the idea of like, "Who is our customer? Where are they, and where can we meet them when they really want to be distracted by a brand like us?" I think it's just brand poetry, that launch, so I just love that. And then I guess you rushed … I think your husband at the time was running back and forth to get more clothes out of the U-Haul van outside the conference, or something like that, right?
S Christeson:
It was crazy-
F Geyrhalter:
It's okay-
S Christeson:
… it was very far away, and he's a runner, and he was exhausted by the end of the day. It was insane.
F Geyrhalter:
That is so good. That is so good. It's nice to look back at days like that during a month like this one. But that's really, really cool. I looked at your Instagram a little bit more the last couple of days, and the hashtag is currently ambition suits you, so storytelling is obviously key with any brand, but Argent is doing a very good job with it. Let's talk about the bigger why behind the brand. On your side you tease with a line that states, "Radical equality from pockets to paychecks." How does your brand see its social mission, and how does it work it out?
S Christeson:
Yeah so, prior to launch I mentioned this, but I … and this certainly, again, stems from my experience, I saw an opportunity to build a brand that helped women through their careers no matter what their goal is, we want to be here and we want to be a resource to you. During my time in tech I worked on a team that was 95% male, 5% female, and I was one of the more senior females. I saw a lot, and I saw a lot of initiatives around helping women, and helping support women, helping get more women into the workforce, but a lot of them felt a little bit directionless.
S Christeson:
So, our goal really is to serve as a resource. So, the way that we've brought that to life are through events that we host, and we see now an opportunity to scale, which we'll be doing over the next year or two beyond just physical interactions, but we … One, I think it lives in the brand. I think that the clothes are a physical reminder of who we are. They're intended to give you confidence, they're intended for you not to have to think about what you're wearing when you show up, and they're intended to be a reminder that there's a small army behind you, even if we're not physically there when you're asking for the raise, or making the biggest presentation of your life, or interviewing for your dream job.
F Geyrhalter:
Right.
S Christeson:
I think in terms of events though, we offer events, and the goal is to, one, bring together men and women. So, we include … our brand is fairly, and intentionally androgynous, we really-
F Geyrhalter:
So glad to hear that. I'm so glad to hear that.
S Christeson:
We really believe that we can impact gender equality, and the way that we see ourselves doing that is by involving men in the conversation. So, we host events, we invite men and women from our network, we sell, we have drinks, we have fun. It's a really lively and exciting environment, which I think aligns with the brand that we're building, but we also always have an activity that is actionable on an individual level. So, we hosted a speed negotiating event where we brought in six executives that you would never get face time with, we had a facilitator, and then individuals would sit down, you would get a negotiating planning document, and you'd sit for four minutes with each coach, and you'd learn how to use the document. You'd learn to manage a salary negotiation, you'd learn how to manage a vendor negotiation, and you'd walk away with that document to used in every negotiation going forward, and you could cater those conversations to your own individual career.
S Christeson:
We hosted a financial literacy planning training event, and some as simple as like a headshot event. So, those are the ways that we are really bringing our values and our mission to life, I would say, and then I think that things as simple as having a website, and shooting real women. We shoot women from our community that you wouldn't necessarily know by face, but you know their work, and we just want you to see yourself when you open up our website. So, things as simple as that are different, and are special, because we haven't had that for-
F Geyrhalter:
Right.
S Christeson:
… you know, a long time. So yeah, I think are just some examples of what we're doing to really help change the status of women and gender.
F Geyrhalter:
Absolutely, and I mean, let's not forget, you're a very young company, so you spent the first years really focusing on getting the product right, getting the market fit right, making sure there is a tribe, and now this really can be a springboard to so much more. I mean, it's amazing what kind of opportunities a brand like yours, the way that you're positioned, that you have now, right?
S Christeson:
Yeah.
F Geyrhalter:
I think that the future is bright-
S Christeson:
Thank you.
F Geyrhalter:
… there's a lot that can happen with that. Let's go all the way back to the very beginning of the brand, the actual name, Argent. Where did the name come from? I can't put the two together.
S Christeson:
My great-grandfather started a company in the early 1900s, Argent Lumber, actually-
F Geyrhalter:
Oh.
S Christeson:
… Yeah, and he was a huge inspiration of mine. I've obviously never met him, our lives unfortunately did not overlap, but he was an entrepreneur through and through, and it was just something that I've had since I was born. It was not the obvious first choice. We spent weeks and weeks of brainstorming names, but we kept coming back to Argent, because it was simple, and it was strong, and it meant something to me, but it didn't mean something to everyone. So, that's it, that's the name.
F Geyrhalter:
Well, after this podcast airs it will mean lumber to everyone. I am sorry.
S Christeson:
I hope not. I hope it means accessible, functional, versatile work clothes.
F Geyrhalter:
And I mean, this is nitty gritty, and it's totally pointless to even talk about it, but I'm personally interested, so since he owned the brand Argent, was there still a trademark? I mean, this is a long time ago, and how about the dot com? Was it something that was already in other people's hands?
S Christeson:
We're argentwork.com, so there are … His company is way too old for there still to be an issue, and we're in a different category, but there are a couple of companies that are named Argent, but they're all in different categories.
F Geyrhalter:
Okay, yeah, yeah.
S Christeson:
Yeah.
F Geyrhalter:
Let's just for one quick second entertain me, let's talk about your logo. This is a branding podcast, and even though the logo is only a small part of your brand, I am going there. You have a typographic treatment, but then you also have the uppercase letter A, which is kind of like an icon now, with what could be seen as an exclamation mark, but on the left. So, fill us in a little bit of what the thought process are, where the logo came from.
S Christeson:
Yeah so, we did I think way more than most startups in terms of brand exercise, developing our logo, our font, our … everything was started in 2015, and then it's been an evolution. The logo was something that we worked with a branding agency on, and I love it for so many reasons. So, it's a dot dash. It represents … one, you can type it on your keyboard, which I think is really fun, and quirky, and funny given that we're going after the office. Two, it's bold, it's elevated, and it's also a conversation starter. So, the backslash is a conversation starter. It's like an opener versus doing it the other way and having a period and just ending it. So, it's inviting, and in some ways it's just kind of quirky, which is what we are. I just … It's strong, and it works for us. I don't know.
F Geyrhalter:
Yeah, no, totally. Now we zoomed in to the logo, now let's take a huge step back and think about branding. Obviously, you're a D-to-C, you're a retail brand, branding is super important to you, you mentioned that branding was very important to you from the very get-go, and you did a lot of exercises early on where other startups failed to do that. Shame on them, by the way, but that's very selfish of me to say.
S Christeson:
Agreed.
F Geyrhalter:
What does branding mean to you, Sali, I mean, especially after your journey from a very corporate job doing a lot of … thinking about operations, doing a lot of financial jobs in your background, and now suddenly going into retail, which is like the brand, you know, like-
S Christeson:
Mm-hmm (affirmative).
F Geyrhalter:
… the biggest point of brands, really, where you can go. What does branding mean to you overall?
S Christeson:
I am a huge believer in brand and brand building, and I think you can see that with what we've built. I think that it is an undervalued area of the company for a lot of startups, and if overlooked, it's not something that you can correct. You can't grow a team, and then get your arms around brand, it doesn't work like that. So, to me, brand is just the … it's almost like the visual manifestation of who you are at your core, and what values you want to portray, and at every touchpoint that a customer has, or an individual has with your brand, it should be consistent, it should convey exactly what we want it to.
S Christeson:
So, it's anything from tone and voice, values, what we stand for, what we don't stand for. It's colors, it can be as simple as color, it can be logo and fonts. But I think what it all boils down is like you are … I almost see the brand as like an individual, and I think for us we from day one we have not deviated from, one, who we are, and two, where we're going, and the brand is a way for us to communicate that. We've put guardrails around it every step of the way, and as I mentioned, we refined it, and I think that it's gone from a bigger funnel to a much tighter funnel in a great way. I think that's natural, and I think that's healthy, but it hasn't changed what we stand for.
S Christeson:
I think the value in that is that customers are drawn to that, they recognize that it's authentic, and that it's us, and you can see what we stand for, and I think in some ways we've taken risks with it, because we're willing to dress someone that's "controversial" like Hillary Clinton, which is crazy to me, but we're willing to put our name on things that are potentially perceived as political, which somehow the women's conversations become politicized. So, we are really clear about who we are and what we stand for, and maybe some of the decisions we make alienate people, but it doesn't matter to me, because we have such a loyal following, and that following only becomes more loyal by us being true to who we are.
S Christeson:
It has been interesting, since we've launched we've seen some brands try and copy what we're doing, and it just doesn't work like that. Customers can sniff out inauthenticity like in two seconds, and just to try and take pieces of a brand and apply it to what you're building, it comes off as really disjointed and broken. So yeah, brand in my opinion is invaluable. I think that we have so much brand equity now from really having invested in it, and really having spent time on cultivating it, and bringing it to life. I think more companies that overlook branding, brand exercises, and don't do it, sort of ignore it, than there are ones that actually spend time and resources on it. I don't think we've seen a ton of great, strong brands come out in the last five, 10 years, but the ones that have are just excellent, you know?
F Geyrhalter:
I totally agree. I totally agree with every single thing that you're saying, which is not shocking at all. But no, absolutely, absolutely, there were so many things in there. I could actually have follow-up questions to every single sentence you just put out there, but I know we're running out of time so we can't do that, but what is one single word in which you could describe your brand? So, I'm thinking about Everlane being transparency, and Coca-Cola standing for happiness, I call if your brand DNA. What would be one word that Argent would stand for?
S Christeson:
Confidence.
F Geyrhalter:
Love it. Yes, confidence and joy, right? Confidence first.
S Christeson:
Yeah.
F Geyrhalter:
That's absolutely great.
S Christeson:
That, to me, is our ultimate filter. It's literally why we exist. We want to give you confidence through our product, we're going to give you confidence through our brand, we want to give you confidence through literally every single thing that we put in front of you.
F Geyrhalter:
And just the way that you said this now, this is why this is so important to be able to know your brand so much that you can actually funnel it into one singular word, because everything you do, may it be a blog post, an Instagram post, if it doesn't go back to that word, then it shouldn't be out there, right?
S Christeson:
Yes.
F Geyrhalter:
And I think that's why your brand is a little bit on the quiet side throughout this crisis now, because you don't have something that can go right, right against that pain point, or your brand's true north. I absolutely think that this is so, so crucial for anyone. All right, we're running out of time. I would love to hear from you, if there's any piece of brand advice that you might have for founders as a takeaway, you already gave us a lot of them, but is there anything that as you worked on your brand for the last four or five years, was there anything where you say, "You know what? That's something that I learned that I would just love for founders not to make that mistake.", perhaps even brand related?
S Christeson:
Yeah so, oh man, I have so many different answers for that. I think investing early in brand, which I obviously said before, but recognizing how important that is, and stepping up and making the investment, because it can be perceived as expensive early on in a startup, and I just find it to be so invaluable. For us, we've always had a brand book since before launch that we share with every individual that starts working at the company, we share with every agency partner that we bring on, and it's a way to stay really tight in terms of messaging, and visuals assets, et cetera.
S Christeson:
So, I think that having that filter in place is really important, and it inspires excitement, passion from the inside. I think the other piece is just to follow your gut. So, early on for all of our imagery, all of our campaign imagery, all of our ecomm imagery, we were using models, and it just didn't feel quite right to me, because they were not like a visual representation of the working woman. I didn't identify with them, but it was kind of what was done. So, I think that I've gone against the norm every single step of the journey, but here was one area where I was like, "Okay, we have to use models, we just have to.", you know?
F Geyrhalter:
Yeah.
S Christeson:
We changed that a couple of years ago, and I've never been more relieved and happier in my life. I've always wanted it, but I've always succumbed to the pressure of not doing it, and so that was a mistake that we made along the way. Everyone's going to make mistakes, but I think if you just are constantly focused on evolving, and improving your brand, and tightening it up, and iterating on it based on what you're hearing from feedback from your community, that you can't go wrong. Sorry, I know this is a long answer. The last piece is-
F Geyrhalter:
Oh, keep going.
S Christeson:
… we've definitely sacrificed revenue due to some brand decisions, so we've been approached by a number of brands to do partnerships. We have not done those for the most part. This year we're actually just starting to launch a couple of partnerships that are so perfect for our brand, but it took me like a few years to be comfortable with identifying who was right for us, and saying no to partnerships that definitely would've driven top line results. I think the other is just … and more broadly it's just being comfortable saying no to things that compromise your brand in any regard. I am very much a purist when it comes to brand, but I think the second that you concede on anything that there's no going back. The last piece is we don't discount as a brand, so that's something that I won't budge on, and I think that it's different for every company, but for me that just shows that you don't value your brand and your product. So, long answer-
F Geyrhalter:
We see eye to eye with so many of these things. Saying no was my biggest thing that I didn't do throughout my entire agency life. Like for 12 years I just said yes to everything, because it was all so exciting, and after that first decade in business I started to say no to everything, besides a couple of things, and opportunities just opened up, right-
S Christeson:
Yes.
F Geyrhalter:
… because you say yes to the right things. I think it is so important.
S Christeson:
Yes.
F Geyrhalter:
You said, "Yes."
S Christeson:
I agree.
F Geyrhalter:
Female listeners, or those who identify as such, who fell in love with your brand, where can they get dressed for success currently? Where can they find you? I know obviously your retail stores are, at the time where this is airing, which is going to be in two weeks from now, they will all most probably still be closed, but for now they can go online?
S Christeson:
Yes, so argentwork.com, and then on Instagram we're Argent, or Twitter, or Facebook, Argent across all social media platforms.
F Geyrhalter:
Awesome, very good. Well, Sali, thank you so much for having taken the time to share your story, and amazing, amazing, amazing branding insights with us, especially under your less than ideal circumstances right now, we really, really appreciate your time.
S Christeson:
Thank you for having me on, this has been refreshing in light of everything that's happening, so I very much appreciate it.
F Geyrhalter:
Oh, I'm glad, thank you.
---
0 COMMENTS