Hitting The Mark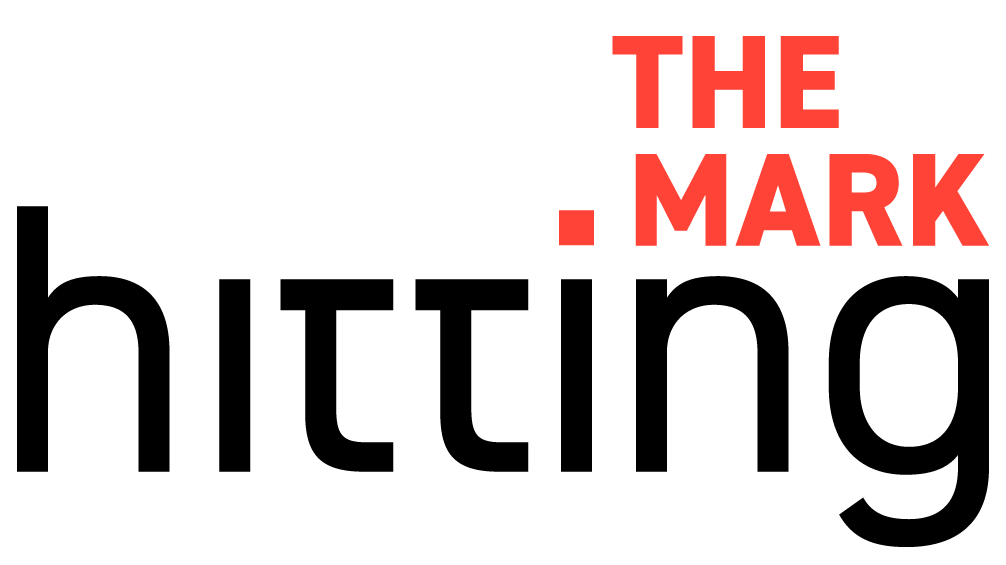 Conversations with founders about the intersection of brand clarity and startup success with your host, brand strategist and author Fabian Geyrhalter.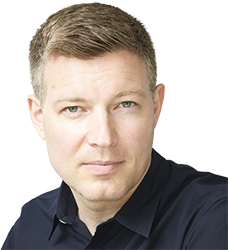 Featuring the founders of brands you know and brands you are excited to get to know:






EP039 – Danh Tran & Bob Stevens, Founder & COO, Buttercloth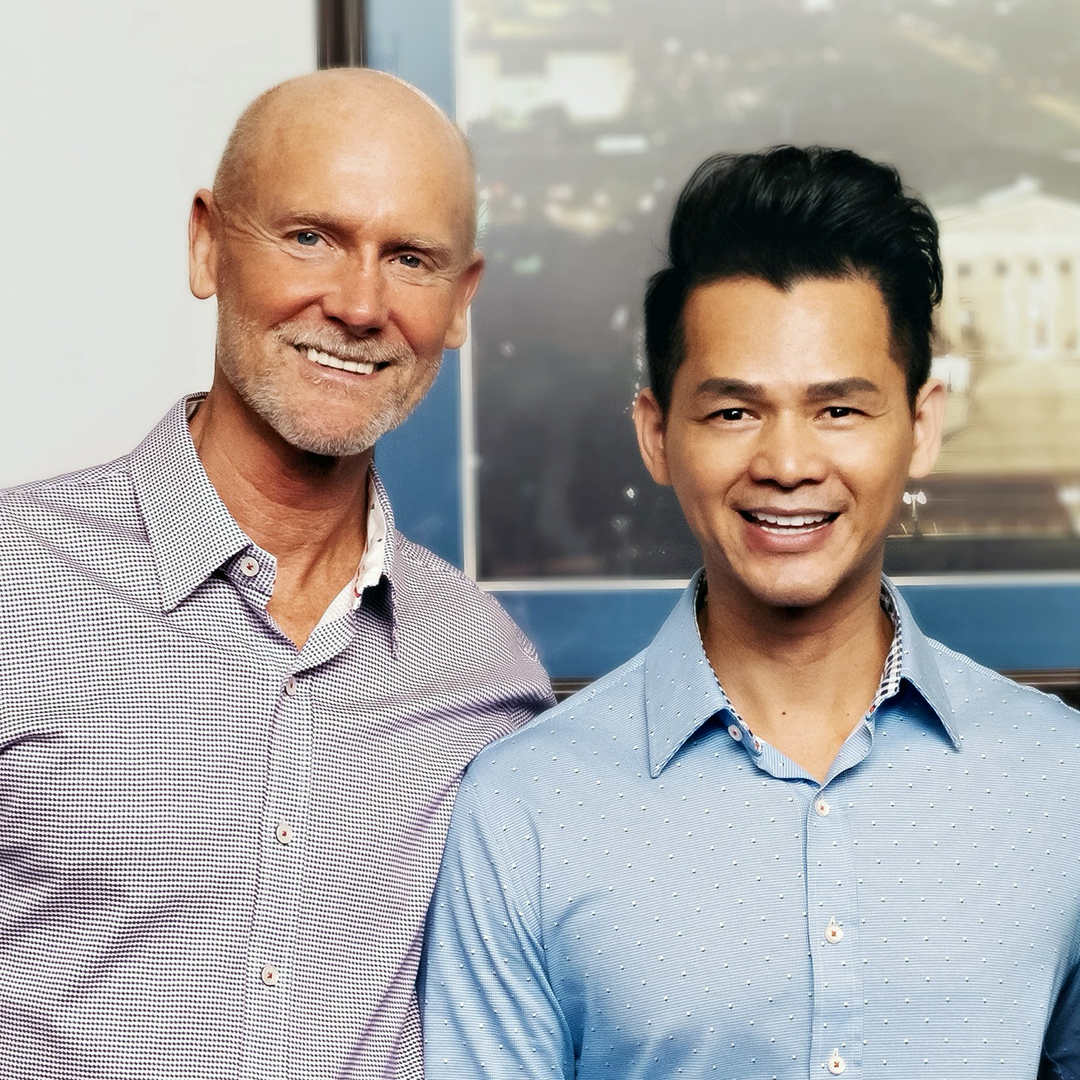 Strategic Clarity
In a rare move, we have a Founder and COO duo on the show for a brand tale that includes an aspirational economic migrant story from designing clothes for Barbies, literally, at Mattel, to making a pitch so successful it landed them a quarter-million-dollar deal with investor Robert Herjavec of Shark Tank fame.
Danh and Bob are running LA-based Buttercloth, a brand that is a typical internet-born D2C brand, so much so that they don't believe in experts like myself. And they told me so during my show.
The company produces what they claim to be 'The World's Most Comfortable Shirt,' a slightly unbelievable claim that they are justifying to the world now. Big risks brought big rewards and bootstrapping, even on the branding level, was no showstopper to their success.
Notes
Due to COVID-19 we are no longer asking for financial support for the show, instead you can now join free mentorship group calls with Fabian to get through this together. Join here.
Full Transcript:
F Geyrhalter:
Welcome to the show, Dan and Bob.
B Stevens:
Good morning, Fabian.
F Geyrhalter:
It's always great to have two people on, especially right now doing this crazy quarantine that we're all in. I know that everyone is in a different house, in a different spot. I had founder and co-founder pairs on Hitting the Mark in the past, but this is the first founder and COO, so chief operating officer combo. How long have you guys been working together?
B Stevens:
I met Dan, Fabian, almost 20 years ago or thereabouts. At that time I had a manufacturing company in the footwear business and Dan actually helped me out in the design areas, back when he was in school, he started. So we've known each other for many years. I've been able to watch him evolve and grow and blossom over the years, and so I had sold the company in 2016 and right about the time that Dan had decided to jump from his current head designer post into having his own company. He called me up one day and he said, "I quit my job today," and I go, "Oh my gosh." "I want to start this company. Would you help me?" Of course, there was no question. Dan had helped me for many years and I was all in to help him.
F Geyrhalter:
That's amazing. Let's go into that story a little bit. Dan you worked in a small tailor shop in Vietnam with your parents and then you came to the US where you took fashion classes at a local college and you actually landed a job at Mattel, designing clothes for Barbie, which is just so crazy cool, and then you saved enough money to study at Otis, which is also where my wife graduated from and it's up the street, and afterwards, you worked for various fashion companies including 7 For All Mankind. When and how did you decide to say "This is the time and now I want to start my own company"? How did that happen and what was the drive?
D Tran:
I've been in the fashion industry for probably around 20 years and then been head designer for 10 years at a big brand in LA, and then one day I just wake up and thinking I had to have my own brand because I'm getting old. I don't want to regret later, this is something I really want to do, and then I have this idea to create a brand, Buttercloth, and then that's how the drive kind of kicked in and then I just walk in my boss's office and just quit my job and then started.
F Geyrhalter:
Just that easy, right? I hear that from a lot of entrepreneurs on my show that they're doing well, they're up in their career, they do what they like doing, but they don't do what they love doing, like they know that there's something else and they take this huge leap of faith because they know looking back, even if they would fail, they would not regret having done it because it's something that they just needed to do and it's always so inspiring to hear that.
D Tran:
I only called my best friend that I talked to, and I asked him, I tell him like there's something wrong with me because I go to work, I'm not happy, and I have something in me to start my own business, but I don't know what it is and I'm also scared and afraid to quit my comfortable job and I have to quit all the income coming in and comfortable life and all that, and then it just bother me and that's why I decided to quit my job and go for it.
B Stevens:
I'll tell you a quick story. During that time, Dan was battling with himself about giving up that comfortable six figure income and so forth. He would talk to me about it weekly, and then I was watching television one morning and I saw Steve Harvey on there talking about his new book called Jump, and it's a story of him jumping off and doing his own thing to encourage other people, and so I said, "Wow, this is the book for Dan," so I bought it and I sent it to him. I think Dan read that book in three days and on the fourth day, he went in and quit his job.
F Geyrhalter:
I hope that is a review that you wrote on Amazon for the book because it really should be. That is fantastic.
D Tran:
That book has helped me a lot and it seemed like that book is talking about my life and guided me to where I'm at right now.
F Geyrhalter:
That is so great.
D Tran:
That is the inspiration book. I end up like buy few books and give to all my entrepreneur friends.
F Geyrhalter:
That is fantastic, and you guys branded your company to make the world's most comfortable shirt, and I'm always suspicious of these claims, right? Because they feel, to be honest, a little bit cheesy and not believable, but, and this is important and that's why you're on this show, you come from the fashion background. Knowledge of fabrics is deeply ingrained in you and you would not be launching a brand with that claim if you could not justify it first to yourself, but also to the world. So the question is what makes it the most comfortable shirt? As part two of that question, are you able to protect that claim? Is it very ownable for you?
D Tran:
Yeah. The fabric that we come up with is finished on both side of the fabric. That's why it touching the skin is very comfortable. Most of the fabric, they finish it only one side which is the outside, so when you touch it, it's smooth, but what we did, we finish it on the inside as well because I'm thinking, the inside is as important because it's touching your skin. So that's what we did, the double face finished fabric. That's why when our customer receive the short and they put it on, and then they're like "Oh my God, this is like the most comfortable I ever worn." I get that, a lot of that email and I had a lot those comments.
F Geyrhalter:
You used the words of your clients to create the positioning of the company in a way, right? You reuse what the clients say, which in my eyes is extremely, extremely smart and I have been doing that even for my own company when I just interviewed my past clients and I say "What have I really done for you?" and then they tell me things that I would have never thought I actually did for them, right? I would describe them very differently.
D Tran:
That's true. We have some of the customer say like "Oh my God, you guys," what's that they say? Under promise but over delivery. Whatever we're advertising out there, when they receive it, actually it's even better. They say like not only like the fabric is comfortable, also the design, the little detail they love, they liked it, all the hidden detail on the short. That's the reason they come back and bought again.
B Stevens:
Fabian, to bring it back to branding for a minute, one of the things that from the beginning, we had this claim, we really believed it was the softest, the most comfortable shirt in the world, and I believe in branding, you have to be bold. It's not enough to say that you have good pizza. You have to say it's Long Beach's best pizza, right? The best pizza in Long Beach, and of course you have to live up to that, but you have to make that claim and then you have to be able to prove it, and we had early… This is also I think very important in branding is to be careful who you're listening to. I've come to realize that there really are no experts, you, me or anyone else. We all have an opinion and we all have experience that we bring to the table, but there's really no experts, and if we would have listened to all of the experts that we talked to, Buttercloth wouldn't even exist. Because we had people tell us, "Oh no, you can't make that claim. Don't make that claim. You're going to get sued," we had one expert us. We had another expert tell us, "Oh, Buttercloth, horrible name." If we're going to listen to those people, we wouldn't have the brand that we have, so be careful who you're listening to, trust your instincts, make bold claims and stand behind them.
F Geyrhalter:
Very interesting. This is a brand expert interviewing you so I'm totally on the spot now. I think it's really interesting because that's the next wave of direct to consumer brands that have less of that fear of… A large corporation would never make a claim like that because they know they could get sued, right? But for you, you don't, you don't try to trademark it, you make a claim because you believe in it and your customers repeat it after you and you just say "Well, what could possibly go wrong?" There's a lot of truth in acting on that gut instinct, as we can tell by your success, right? Immediately after you guys appeared on Shark Tank where you got a quarter million dollar deal with investor Robert Herjavec, you have done three million dollars in sales and you sold over 30,000 shirts in seven months. That is a Testament to the idea of how you talked about your brand intrinsically, right? And how someone like Robert Herjavec believed your story, they believed the product, they believed the positioning and he said "Look, we can make a lot of money off of this brand. We can do this together," so you really didn't invest in branding much in the beginning. Everything was pretty much bootstrapped, right?
B Stevens:
That's right. We think we had some core pieces in place for branding, that is the name, the tagline, the logo, but we didn't have a lot of money, and so we had to bootstrap it, of course.
F Geyrhalter:
Everything literally started out of a garage? Is it the typical story where you just had a couple of shirts and you started?
B Stevens:
Literally. I have to stop and realize, I tell people to see, this is April, so literally 16 months ago, we were in a garage in Long Beach, a double car garage shipping and there were just three of us, four of us.
F Geyrhalter:
Unbelievable. You might've been right next to me in Long Beach. Who knows? We might be neighbors. I could have just picked up a shirt from you. How did you go about defining your audience? Because I always liked doing that. I go to a podcast guest's Instagram account and I just slowly scroll through to the very, very end of it, right? Because that kind of shows the truth of our brand actually changed, and with your Instagram account, it feels like you pretty much targeted every man alive. I mean it started with a very young, super macho kind of guy and then it moved to a very aspirational man, kind of like the Most Interesting Man in the World by Dos Equis, it has a little bit of that feel, and then now it's very much like realistic guys like myself and maybe yourself, Bob, like 40, 50 somethings that want a stylish, easy to maintain shirt. Who is your audience and how do you define it or how do you go about that? Do you use data from the sales or how do you kind of like go in between these different audiences?
B Stevens:
I'll talk a little bit about that and then let Dan expand on it because Dan is the guy that really knows the customer, I mean he really is, but in the beginning, of course you have some thoughts about who your customer is but you really don't know and we didn't know. When we launched, we were advertising to every man, right? But very, very quickly, we picked a pretty good time to launcj I guess that was to our favor. We launched Black Friday week of 2017, so that was a pretty good time to launch a brand and we immediately, thanks to our digital people. We had, you know, a great launch and we had some good data in there, but the data showed us immediately that our core audience really was in that 35 to 55 group. We were getting some between the 25 and 35 but we're selling $120 shirt. So you have to be realistic. Not that many millennials were buying from us in the beginning. We've been able to stretch to the younger side. I think in part, as the brand has grown and people have been more willing to realize that it was worth the investment, that they're getting more value out of our shirt because they can wear it to work and wear it on the weekends and out at night and so forth, so they're getting more value out of it, but I would say still, our core audience is that 35 to 55 year old guy.
F Geyrhalter:
Which makes a lot of sense to me that. Dan, do you want to add anything to that or did Bob pretty much take care of it?
D Tran:
I think he pretty much take care of it, but yeah, quickly after, I think few months, we recognized that our audience focus is 35 to 55, so we will design and create inspiration around that, and then that's how Buttercloth hit really spiked up.
F Geyrhalter:
How do you guys feel like you're currently branding Buttercloth? How do you feel like people get to know your brand? How do you market, how do you speak to people? Is it mainly at this point word of mouth and because of reviews? How is the brand being fueled? I think it's so fascinating with especially D to C brands like yourself that are very much based on a product that they claim is just superior and you just push product and hope that you get a lot of great reactions, which it seems like that's how you're growing right now, but tell me, I'm super interested in this.
B Stevens:
At the end of the day, it's all social, of course. It's all social media. Some of it's organic and some of it's paid, with a mix of publicity in there. We've had our fair share of publicity, starting with Shark Tank. You would consider that publicity I suppose, and being able to get our message out by talking with you, Fabian.
F Geyrhalter:
That's it. Hundreds of thousands of shirts will be sold after this. Forget Shark Tank.
B Stevens:
We'll have to turn up the bandwidth on the site after this. We started out with one channel, which was Facebook. That was our beginning channel and we got some legs built under us with that and the next thing, we started doing Google and YouTube display ads and search ads, and then affiliates, we betted on affiliates. We just grow these channels channel by channel and get more bandwidth out there, if you will.
D Tran:
I would say that means very loyalty to the brand whatever the brand they stick with, and our brand was very consistent and comfort, so that's why we have a high number of repeat customer and that's how we was lucky to, in order to expand, those customer and then word of mouth from those customer to their friend, families, and that helped us a lot.
B Stevens:
That's right, and right now, we have I think approaching 50,000 Buttercloth customers out there, and a lot of them take advantage of our referral program we offer which is a great way to see organic social growth just from those customers referring their friends to Buttercloth, so it's been another great channel for us.
F Geyrhalter:
How does the referral program work?
B Stevens:
We give a 20% discount, isn't it, Dan, 20?
D Tran:
Yeah.
B Stevens:
20% discount. If you're a Buttercloth customer and you send it to your friend and he buys something, he gets 20 off and then you get 20 off of your next order, so both of you get 20 off.
F Geyrhalter:
It's very smart. Back to what you were saying, Dan, you really have a fantastic customer. That customer, a guy in his 30s, 40s, 50s, when it comes to shirts, is so loyal. I know that because I am your guy, right? I'm 45. I'm smack in the middle. I'm a professional, I wear shirts every day, dress shirts to work even if I don't have a client meeting, and usually it's only one brand and one cut. Very often even one color, right? Because once you have something that you really like that works for you, we're guys. For us, it's just like "Let's reorder as many of those as possible," right? Because that's all I'm going to wear from now because I feel good in it, so you have a really great customer cut out for yourself.
D Tran:
Yes. Exact-
F Geyrhalter:
Too bad… Sorry, go ahead, Dan.
D Tran:
Exactly. Our customer is when they buy one already, they come back and buy 10 more. We see that trends almost like every day. We look at the history of orders almost every day and then we see this guy buy and then as soon as we ship them to him and then they receive it, and then the next few days, and then they come back and bought again right away.
F Geyrhalter:
That's really, really great.
B Stevens:
Just to point out, as Dan said before, we try to and I think we're known to under promise and over deliver, and it's that experience, it's that unboxing experience and that person opening up that shirt that is a wow factor. Because they're buying the shirt based on the the promise of this comfort, right? But when they get the shirt, they open up the package and they go, "Wow, this is nicer than I thought it was going to be" before they even put it on because of the weight of the fabric and the way it feels and the design, the unique detail that Dan built into the design and the buttons and the trim and all those things just… They may not even be able to put their finger on what it is about the shirt that they like, but they realize they like it, and then they put it on and wear it to the office and then right away, somebody says to them, "Where did you get that?" Then they're a customer for life.
F Geyrhalter:
How is that unpacking experience, because for so many D to C brands, it became this big thing, right? Because you show it on YouTube of how to unbox something. Did you do anything special with the box? Is there something in there that kind of creates some delight or is it literally the shirt that is just so exciting or did you do something around it as well to engage in that experience?
B Stevens:
All of the above, right, Dan?
D Tran:
Yeah. Beside the nice tissue and the logo and the colors in a nice box, but we have one insert card in there that when they first open it, they will see like "Far into the world of comfort," a guy were falling and on top of the cloud and stuff like that and then we get a lot of reaction on those customers filming the video and they say, "Wow, far in the world of comfort. Let's check it out and see how comfort they are," something like that.
F Geyrhalter:
It's also exciting because you are at a price point that is slightly aspirational so people do like to share it. It is a little bit of gift to themselves as well. It's a very fine line. Very interesting. Now we talked about social, we talked about packaging. Let's talk about retail for a second. I know that you had a pop up shop at the Beverly Center. Is retail dead? I mean now, after the virus even more so, or do you see a future in brick and mortar for Buttercloth?
B Stevens:
We have diverging opinions on that, so I'll let Dan talk first.
F Geyrhalter:
I love it, this is great.
D Tran:
Bob and I kind of have different opinions. I tell him that everything is go to e-commerce, everything bought online. Nowadays too, they don't go shopping. It's perfect for the online, but Bob have a different opinion.
B Stevens:
I believe that it's a big world and retail's never going to be "Dead", right? It's changing, it's going to evolve for sure. You've seen the Bonobos model, the popup models. Retail is turning more into showrooms without inventory where people can go, but at the end of the day, humans are social. We'd like to get out, we'd like to do things, so retail is never going to die. It's just going to evolve and change. I was at an event about a year ago where a lot of experts were showing the growth of e-commerce against retail and showing a lot of people think that e-commerce is bigger than retail today. It's not. It might be exactly today because of COVID, but I mean in the whole perspective, it's not, but the growth line was showing that it was going to catch up and exceed brick and mortar within 10 years globally. About 10 to 12 years. I think COVID is going to make that happen maybe in three or four years. It's going to change very rapidly now, but will it ever be dead? No, there's always going to work. At the end of the day, we're social people, we're always going to be out, and so finding a way to get outside our little e-commerce world into the social, real world out there, we just have to find the best way. Whether that's our own stores or whether it's popups or whether it's a leasing space in some of the big brands or the big box stores that are going to survive, wherever it is, we're going to be in other marketplaces and we're going to be out in the real world somewhere.
D Tran:
That's what we're going to compromise is popups store or have our own store as a showroom.
F Geyrhalter:
Totally, which I think is very much where Bob is heading with that and we're at Bonobos and a lot of them were also going. I'm an expert so I'm not going to have an opinion. How has the COVID-19 pandemic, since we touched on it, how has that impacted your business as well as its plans for this year? I mean you must feel an impact especially with a dress shirt that a lot of people are using for work and it's a little higher price point, how are you guys doing right now? How are you getting through this pandemic?
D Tran:
We are very lucky that we are on the e-commerce side. Our sale drop but it's not dropped very much, and I would say probably around 40% because we were lucky we didn't have any pop up store or have our own store or retail. Our focus is on e-commerce.
F Geyrhalter:
That's true. See Bob, how Dan got us back?
B Stevens:
Yeah. Conversion rates have obviously come down. Your point, a $120 shirt is not something that everybody is focused on today, but as Dan said, sales are still, maybe they're down 40% or so, but we're still shipping, our logistics people are working and shipping every day, our team, our office team, all of our designers and marketing and other people are working from home and we're making it work for us. We'll certainly get through. Fortunately, we had a very, very strong foundation. Dan is extremely conservative, so we had a good foundation and we'll weather the storm.
F Geyrhalter:
That's great.
D Tran:
We were very lucky that our company is all about comfort, so even people work from home, they still have to wear a dress shirt when they do the Zoom call or video call, so it is probably just perfect for them even they work from home, and on top of that, we have loyalty customers. They always come back and bought it.
F Geyrhalter:
Your shirts are iron free, right? You don't need to iron them, they're wrinkle free so this is even better for the time like today where no one goes to dry cleaners. That's a big benefit. You guys are obviously known for your shirts, right? But I read on CNBC last night that a while back, they wrote that you were thinking about diversifying your product portfolio and that you were planning to move into polos and sweaters last year. Is that still the case? Are you guys still having plans like that or are you going to stick to shirts?
D Tran:
Yes, we did launch a polo and sweater the last year, and this year, in May, we're going to launch T-shirts, and then this fall, we're going to launch jackets as well. We build little by little. It's going to be a complete lifestyle of four categories.
F Geyrhalter:
Since your brand was known for comfort, with all of the polos and the diversifying product portfolio, is it all still about comfort or what is kind of like that North Star of the brand? Is it still comfort even though you expand into all these other things?
D Tran:
That's a good question, because our mission is all about comfort. That's how we started from the beginning because when I started this company, thinking like the whole world going to be, go for comfort. So you see, the comfort shoes, everything is comfort, so that's why we start this Buttercloth, and then our mission is when we do any category, it's going to be comfort, it's going to be double face fabric, it's going to be stretching, six way stretch, so that even polo jackets, we're going to find a way to make it comfortable for our customers. Comfort is the key for our brand.
F Geyrhalter:
I'm really glad to hear that, and it all goes back to your name which I by the way think is a really good name because it's so memorable and it's so descriptive and it has longevity, right? Now in your fourth year or third year, expanding the brand, they can still go back to that idea of how a shirt actually feels. Now that you've bootstrapped branding for the last couple of years, what does branding mean to you guys as a term?
B Stevens:
For me, it represents the connection between you and your customer. How they see and remember you, how they feel about you, and I think it's fair to say that we want them to see us for what our mission is, to redefine what comfort is for men's apparel, and also the personality. Every person has a personality and so does a brand and we feel like our personality is one that we try not to take things too seriously so you'll see a little bit of humor, what we think is a little bit classy humor in our advertising. It's the way that we connect. It's our connection to the customer and how they see and remember us.
F Geyrhalter:
Absolutely. Now that we're slowly coming towards the end here, I wanted to ask both of you, what is a piece of brand advice for founders as a takeaway? Say there's an entrepreneur with a big dream just like you were, Dan, years ago. What is the most important aspect to keep in mind about launching a brand? If you don't have that background, like you guys, you didn't have that launch experience, there was a lot of different product and operations experience, but what is advice of what not to do or what to do?
D Tran:
I think I would say trust your instinct and know your customer inside and out, and then make sure that create a product that could be commercial so it go to mainstream, because sometimes you create a product and then it couldn't be made in production. That's not going to be fun because what if you launch it and most people liked it and then you can't produce mass market, and then also take risks and don't be afraid. Don't worry to… Afraid to fail. If you fail, it's okay. Take risks but recognize that when it doesn't work, quickly change it.
F Geyrhalter:
Absolutely, but Bob, anything to add from your end?
B Stevens:
I would say just be careful who you listen to. Again, like Dan said, you have to trust your instinct. You want to talk to a lot of experts but you've got to have your filter turned up very high to filter out what doesn't go with your instinct and then stay with it. If you believe and it's strong enough, you're going to make it happen, so just be careful. Keep that filter turned up.
F Geyrhalter:
I so agree. There's a service called Clarity, it's clarity.fm, and there's a lot of experts there and so what I do, I'm on there too but what I do, when I seek an expert for anything, I just have a call, like a paid call, right? But with like five people for 15 minutes just to get the best out of all of them and then make up my own mind instead of hiring one expert for like a month, right? I totally agree with that idea. Not to diss experts but I think that you want to get the most out of an expert, and even to find out who you actually like and who you look eye to eye with. It's not easy to find that person. But now to my most important question, when will you have a simple black shirt back in stock? I'm waiting. Where is it? Where is the simple black shirt?
D Tran:
We couldn't get it on the shelf.
F Geyrhalter:
What?
D Tran:
We ordered a lot of those black shirts every month and it just sell like crazy.
F Geyrhalter:
Dan, I think I expect an email from you personally when it's back in stock.
D Tran:
For sure.
F Geyrhalter:
Listeners who are intrigued by your brand, where can they find the shirts that you say, and I quote you, "Make you feel like a Friday night but feel like a Sunday morning," which by the way I love. Where can they find Buttercloth? It's all buttercloth.com?
B Stevens:
You can find your look at buttercloth.com.
F Geyrhalter:
Nice. Even rehearsed. Thank you both Dan and Bob. It was great to have locals on the show without even knowing that you guys are local here. Totally appreciate your time, totally appreciate your insights and great luck with Buttercloth and I'm so glad that you guys are weathering the storm nicely now. It says a lot about how lean you were launching and how well you were positioned, so best of luck and thank you.
B Stevens:
Thank you, Fabian.
D Tran:
Thank you very much for having us too.
F Geyrhalter:
Absolutely. My pleasure.
---
0 COMMENTS