Hitting The Mark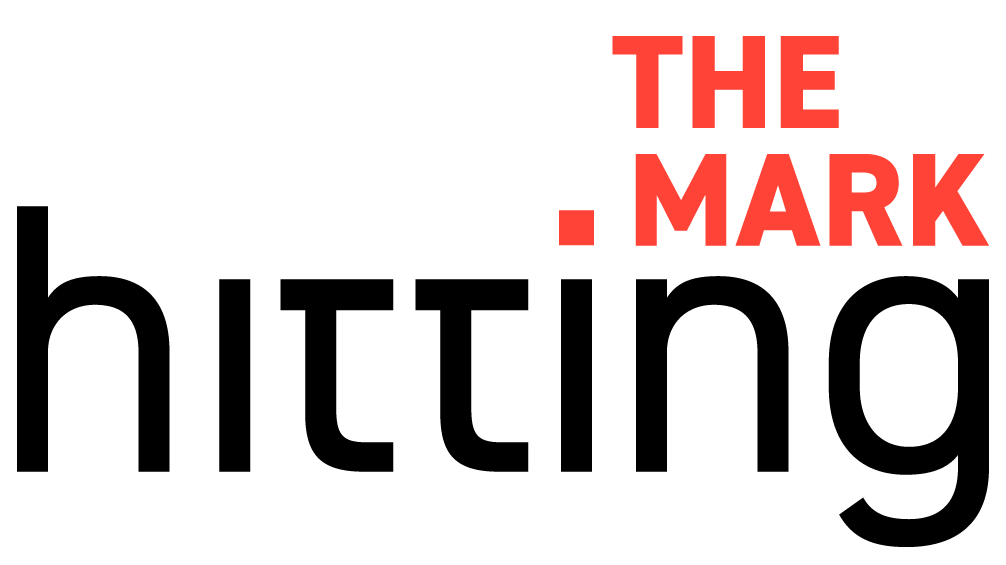 Conversations with founders about the intersection of brand clarity and startup success with your host, brand strategist and author Fabian Geyrhalter.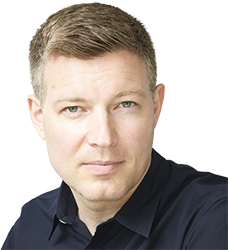 Featuring the founders of brands you know and brands you are excited to get to know:






EP038 – Tim Dodd, Co-Founder & CEO, Sweet Flower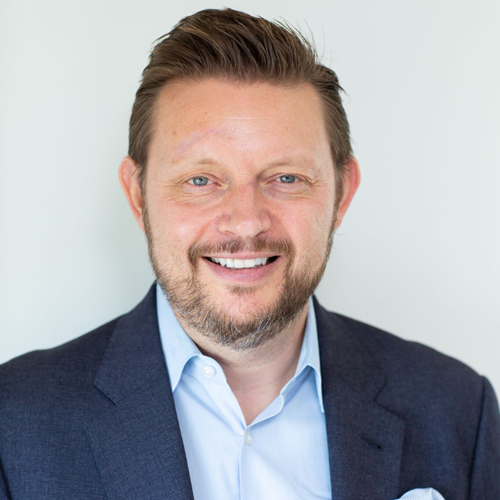 Strategic Clarity + Verbal Clarity + Visual Clarity
Tim Dodd is a venture capitalist turned Co-Founder and CEO of Sweet Flower, Southern California's largest and leading independent cannabis retailer. A dispensary that is by and for LA., Sweet Flower leads with a clear brand positioning and a high sense for design in a sea of sameness.
My chat with Tim came at a nerve-wracking time when L.A. was knee-deep in the coronavirus pandemic, but Sweet Flower seems to have been well prepared to weather the storm. There is much to learn from Tim as we not only talk about branding but also the operational challenges of running a dispensary.
Notes
Due to COVID-19 we are no longer asking for financial support for the show, instead you can now join free mentorship group calls with Fabian to get through this together. Join here.
Full Transcript:
F Geyrhalter:
Welcome to the show, Tim.
T. Dodd:
Thanks so much. Thanks for having me. I really appreciate it.
F Geyrhalter:
Absolutely. First off, I hope you're safe during what is being seen as the peak week of the coronavirus here in LA, I guess. Thank you for taking time-
T. Dodd:
Yeah.
F Geyrhalter:
Yeah. It's crazy right now. It's crazy.
T. Dodd:
It's frightening. It's alarming for us all. We are safe. Thank you. As an essential business, we remain open, which has been great. We've done a lot of things in the store to make sure that people… In all of our stores that people are safe, and our customers and our team. We've gone through lots of different training. We've done lots of different things in terms of providing people with safe access to supplies, and gloves, and masks, and of course we were I think the first actually in Los Angeles, or even in southern California to instigate curbside pickup and contactless delivery.
T. Dodd:
We've been rolling that out, and it's been going very well. There's a strong demand for people. People are at home. They're stressed out. They're scared, et cetera, and they feel the need for the products that we offer, for cannabis, and so we're really trying to provide that in the safest and most responsible way that we can here until the social distancing guidelines, et cetera as well. It's been I'd say a pretty challenging few weeks, but I look at the good side here.
T. Dodd:
We are still open, which is great. We're still providing jobs for our team, and we're still providing an essential service to our customers. How crazy is it that this is now an essential service?
F Geyrhalter:
Yeah, yeah. Just think about that two years ago.
T. Dodd:
I've always thought that, but it's pretty cool that that's now part of this. It's interesting. It's been a really fast evolution in our customer behavior and our store behavior. We've pivoted really quickly, so my hat is off to our wonderful team of Sweet Florists in all the stores.
F Geyrhalter:
Yeah, absolutely. How difficult was it to fully embrace the home delivery system? Was that something that you already worked on prior? Being in LA, I'm pretty sure you're pretty tech forward.
T. Dodd:
Yeah, luckily we had. We had started delivery several months ago. It was not a core focus of our brand. Our brand is really about providing the high-touch service in-store, but we had decided luckily to move into delivery Q3 of last year, and really to have that as an expansion of our brand footprint beyond the stores to people's homes. It's asking the ultimate permission. You're coming to someone's house to provide them a service.
T. Dodd:
You're coming to their front door, and they're giving you their gate code, and all that stuff. Particularly in Los Angeles, we have all that stuff. We have a lot of things that are… There's a lot of permissions involved in that, social permission that's unusual. You're basically bringing drugs to someone's home. Obviously when you think about that, you're like, "Okay, we do really want to do with our best foot forward." We started that last year, at the back part of last year.
F Geyrhalter:
That's very forward thinking.
T. Dodd:
Yeah, and we had the tech tools in place. Most of us have got some tech backgrounds, either from the business side or from actually on the dev side. We worked with [inaudible 00:03:52]. Someone actually put a company called Onfleet in the middle of all that. Onfleet allowed us to… Which is an app that's used by lots of different delivery services, but it allowed us to provide a much higher touch.
T. Dodd:
Customers can text the driver anonymously, "Hey, I'm here. How far away are you?" Et cetera. The driver can text back or call back, even. Or people at home base can do that. We put that all together. It's a very good system. It's worked really well. Frankly, we were, I want to say prepared, but we obviously had a leg up as this all started to unfold the way it did. We quickly took everything that we had in place, and we simply amplified it. We brought on more drivers. Investing in the human capital here is really important.
T. Dodd:
We brought on more drivers. We made sure that the drivers were safe, first and foremost that they felt secure in what they were doing, provided them with gloves and masks and hand sanitizer inside the car. Hand sanitizer is still a really hard thing to get, so that was difficult.
F Geyrhalter:
Yeah, absolutely.
T. Dodd:
Just give me one second. Just [inaudible 00:05:09], okay? Matthew, I'm on a call, okay? Please. Thanks. Sorry. My son was [inaudible 00:05:20].
F Geyrhalter:
That's okay.
T. Dodd:
Those things are still difficult to get, so we did all those things. Then since then, we've seen a marked increase in delivery. We've probably seen a 500% increase during the surge of coronavirus panic buying that we saw. We accommodated those orders, and then since then it's fallen back somewhat, which is understandable, and I think frankly reflects people are now staying at home a lot more, but they're not panic buying or surge buying. They're thinking, "Okay, I've got a few days or weeks of supply left, and I'll go and get some more soon."
T. Dodd:
We see large basket sizes for delivery, and we also see the need to expand our zone, so we've done that. We've expanded our delivery zone from… Initially it was around a five-mile radius per store, but if you think of Los Angeles, we're well spread out. We've got Studio City, Melrose, and the arts district locations working right now. We were also about to open up the Westwood location. Obviously with COVID, we're going to push that back. It's very hard to launch a store in a pandemic, and very hard to know how that looks.
T. Dodd:
I think optically it also has some problems. I don't think s appropriate right now to do that, so we're looking at how to do that just as soon as it's safe, and we think we can market and launch the store correctly. Even with the current footprint, the five-mile radiuses that we had worked really well. We expanded those very quickly to ten-mile radius from each of the stores, and then we're now delivering basically to all of Los Angeles, so from the Palisades on the west side all the way to Pasadena, deep into the valley, and then deep into south LA.
T. Dodd:
We're looking at further expansion of that, as well. If there's a silver lining on this horrible situation, it is the fact that traffic has died down so we can now reliably service all of these large areas with more staff, obviously, and more drivers quickly. We can get around the freeways pretty quickly. We're averaging about 50-minute delivery times right now, despite wherever they are. At certain peak times, we might get up to about 80 minutes if we have to do a lot of deliveries around the same time.
T. Dodd:
We're able to now service a very large part of, almost all of Los Angeles from the stores that are open, all the stores in that time frame. That's been I think a benefit of this horrible situation.
F Geyrhalter:
Right, right. If one can say it that way, but it's true. People are creatures of habit, so I'm sure people will also get used to getting delivers from Sweet Flower now, and then once-
T. Dodd:
[inaudible 00:08:14].
F Geyrhalter:
Yep. Say again?
T. Dodd:
Okay. All right, I dropped you for a second there. I'm sorry.
F Geyrhalter:
Okay, okay. What I was saying is that people are creatures of habit, so I'm sure that they get used to during the pandemic to start ordering from Sweet Flower, and then later on they might just keep it up because it's already in the system, it's easy for them to get used to it. Some positive things are coming out of this, as well.
T. Dodd:
Yeah. I think we're seeing, it's always as I think someone else smarter than I said, necessity is the mother of invention. We're seeing that. We're really now, we're making sure that all the staff is safe. Business continuity, which is really staff and customer safety, has got to be first and foremost right now.
F Geyrhalter:
Absolutely.
T. Dodd:
These are really challenging times.
F Geyrhalter:
Absolutely.
T. Dodd:
Secondly, just remembering who we are as a company. One of our values is community engagement. Last week, after I made sure that… We made sure as a team that all their staff and team had gloves and masks and sanitizer. We had a number of supplies left over. We approached some of the teams that we work with, particularly in Culver City, where we're based. We went out to the local charities that are in need and donated masks and gloves to them.
T. Dodd:
We also made some charitable donations to local food banks. That's really important, because we're also moving into a… Right after this crisis, there's going to be, or there already is an economic crisis, and we need to be reflective of that, and thinking about how we fit our company in this emerging new new. This new, not normal situation that we're going to be in.
F Geyrhalter:
Right. Absolutely.
T. Dodd:
If food banks are getting hurt, everyone is getting hurt. We're trying to help out, and we're doing that with money, and also with some time. I was driving around on Friday afternoon basically seeing some people that we know around our neighborhoods who are elderly and vulnerable, and making sure that they were safe. Then as I said, we dropped off a bunch of different supplies to some of our local charities, as well, to help them out. We're trying to do our small bit as a local business.
F Geyrhalter:
Right, right. I think it's everyone's responsibility as a business to just start with community. Even the community is at the heart of your brand. Let's take a step back a little bit.
T. Dodd:
Sure, of course. Yeah.
F Geyrhalter:
You have a successful track record as a VC, as well. You're investing from C to series C stages, and you had acquisitions from the $100 to $600 million range. I could have actually had you on as a VC guest, because I only have founders and VCs. Today you're wearing your founder hat.
T. Dodd:
I am, yes.
F Geyrhalter:
When I first read about Sweet Flower, I was immediately attracted to it because there is one and a million cannabis shops that actually differentiate, and that create a brand atmosphere, as I like to call it, around them that is specific, that actually stands out, and that sets them apart. For Sweet Flower, it's about being curated by and for Los Angeles. Heritage and community is really your brand story. You were quoted in Forbes saying, and I quote you here, "Souther California brands are some of the most recognized in the world."
F Geyrhalter:
We're talking about obviously the Googles and the Apples. "Within cannabis, I believe that we can build a best in class retail experience and brand." Tell us a little bit about how you have no background in the cannabis business. How did this came about? How did you set out and say, "We're going to create this LA-first brand?"
T. Dodd:
While I don't sound like it, I call LA home. I'm from New Zealand, but I moved to the States 26 years ago. Now I've spent over half my life here, and most of that has been in LA. I've been lucky enough to live here for the last couple of decades. I'm really focused in this amazing part of the world that I've grown to love and call home. Beyond that, we take a very non-mythical approach to cannabis. We think it's an industry, it's a business. It's a highly-regulated business. My cofounder and I have got a lot of experience in dealing in high-regulated business environments.
T. Dodd:
We're both actually recovering attorneys. I haven't practiced for many, many years, since 2003, I believe. That training is still part of it, and we take compliance very seriously. We also are both from relatively humble backgrounds, and so we do believe in giving back. That's, as I mentioned, part of what we are about in terms of the company, and that's part of that our ethos. Beyond that, in terms of California, we believe that California is still the largest legal market in the world. Potential legal market.
T. Dodd:
There are lots of issues in California which I'm sure everyone's familiar about with respect to illegal operations, and over-taxation, and the complexity of the regulatory environment. I won't agree or disagree on those, but they are definitely things that people talk about. We looked at this and said, "Okay, is there a space here for us to participate in this market?" We looked at that as really taking a classic, I want to say McKenzie approach, because I don't have that background, but just looking as a straightforward business approach, strategy, et cetera.
T. Dodd:
What is the market size? What is our potential entry point? We decided there is a huge… There is a large amount of people going after a core demographic, the stereotypical cannabis user. A young male in a certain demographic in Los Angeles. There were very few brands, and there were really no retail brands other than potentially one that was out there that was focused anywhere else. In fact, that brand was really focused in lots of places.
T. Dodd:
We were like, "Okay, let's see what we can do in terms of focusing a brand on a customer that is cannabis curious, has not maybe got into cannabis, but is definitely leaning into trying to understand this." My own experience with this was I ride bikes. I cycled for charity. I had a really bad bike accident cycling, broke my pelvis in many places, and my head pretty well, and walked up… I was medevaced off the top of a mountain in a chopper, woke up in hospital, was released a few days later with a big jar of Oxycontin.
T. Dodd:
Didn't want to do that, decided to go down to get some cannabis, went to a store. I'm on crutches hobbling around with my head wrapped up. I look like a real mess. It was like, "Well, do you know the difference between Indica and Sativa?" I was like, "Well, sure, I do, but what is the point of that question?" Then I thought about the customer journey that I was having, which is a really bad experience. I was hoping for a wellness experience. What I received was basically a transaction.
T. Dodd:
Sweet Flower was based on the premise that we can provide a wellness experience to all of our customers, not just a transaction. We want our customers to come to be loyal, to enjoy the experience they're having in the store, to receiving very high service component, and to receive education and engagement. I think we're getting the feedback that I was hoping for. We're receiving extraordinarily high reviews, anecdotal and data-driven reviews that are saying, "Hey, we really enjoyed the experience we had at Sweet Flower."
T. Dodd:
"We really enjoyed the peace, the experience we had. The products were really good. The service was great. We will come back." Really moving away from deal-driven behavior, we are saying, "Hey, we still do deals." Moving away from people who are trying to sell product cheaply, whatever, and deal-driven behavior. Transactional-driven behavior to loyalty-driven behavior and service-driven behavior. That's really what we're doing.
T. Dodd:
I view our product, what we're offering is not cannabis. We're offering a wellness experience. I think what we're seeing today is actually some vindication of that. People are selecting us because they want to spend time with us, either on a website, or if they come into the store even today, they're coming into the store because they want to understand the effect they can get. Not just, "I want THC, whatever component percentage flower." What I'm looking for really is, "I can't sleep, or I'm really stressed, or I'm in pain, or I'm anxious, or I want to be social with either, given the constraints of the current environment. I want to enjoy myself."
T. Dodd:
That's important to people, and that's what we're providing. I've always viewed Sweet Flower as providing a wellness experience. That's what I was hoping for when I hobbled into the store on crutches. That's what I didn't get, and that was a big part of me and my partner in Sweet Flower deciding that we would build this company. In terms of LA, I just believe southern California has a certain creative spirit. I've been lucky enough to work in large, creative organizations in California most of my career.
T. Dodd:
Warner Brothers, and then Technicolor, and at both places I found a tremendous amount of people who had incredibly engaging careers that were driven from their creative spirit, their creativity. That's a big part of Sweet Flower. We celebrate where we're from. The Sweet Flower love mark, our logo is the California state golden poppy. We have the sun in our logo. People move to LA partly because of the weather. That's part of who we are. It drives our activities and drives all of our engagements with each other, because it's such a great place to live.
T. Dodd:
We wanted to celebrate that. Then last, the name. We deliberately didn't call it anything too heavy, too dank, too cush, too 420. We didn't really want to have really obvious callouts to cannabis. The flower is not a flower, it's a poppy. It's a golden poppy, but the name itself is Sweet. We're not saying this is a brand for women, but certainly I think a lot of our customer base are female, and enjoy that, and certainly I do think part of marketing is to…
T. Dodd:
You can put out your brand, you can put out your marketing material. It's how people receive that, and then feed it back to you that's important. You know if you've missed the mark if what you intend to do, your intended audience is not actually what you get.
F Geyrhalter:
Absolutely. Yep.
T. Dodd:
Yeah. I think in most cases, we've been very successful in terms of defining who we think our audience is, and having our audience say, "Yeah, this fits. This fits us." I think the biggest learning experience I had so far is the cannabis curious. People I think assume that they have a lot of knowledge, and it's been interesting. We've had a lot of people coming in with knowledge about some things, and actually we've educated them. We do have some extraordinarily experienced Sweet Florists, sales associates, in the stores.
T. Dodd:
That's been a very good experience for us. We're trying to just engage people as they are. When they walk in, they can have a lot of experience with cannabis or not. Initially we did call out the cannabis curious notion a bit more than we do now. We're I think… It doesn't really matter. People are super experienced with cannabis or not at all. There's always something to learn, and there's always new products in the market, particularly in California. Rather than talking about cannabis curious, we're really now talking about cannabis curated.
T. Dodd:
We have a fantastic buyer, Michelle Mendoza, who has been involved in cannabis here in Los Angeles for I think for two decades, and has ran the original California dispensary in West Hollywood way before any of these other stores came in. She has a tremendous background and a fantastic reputation in cannabis circles here in Los Angeles in particular. With Michelle's help, and then working with Kiana [inaudible 00:21:50] joined us as our CMO. Kiana also has a long history of engagement in cannabis, and before that in fashion.
T. Dodd:
Kiana and Michelle have really helpful us curate I think a fantastic selection of brands in-store, and then working with those brands, we've been able to curate… Sorry, to create a number of fantastic events and activations. Obviously now in this new engagement we have where we're socially distancing, a lot of it is influencer events that are happening online and on Instagram rather than elsewhere, but we're really doing that at the moment as a reaction to COVID.
T. Dodd:
With Michelle and Kiana, we're really now focusing on this cannabis curated moment. That, though, is congruent with the brand. It fits the brand. The notion of calling your customers cannabis curious, we backed off that a little bit. I think that that is… I don't really want to call our customers anything. I think all of my customers are fantastic. We're honored to have them in our store. We respect where they're all coming from, whether they have a lot of knowledge of cannabis or zero. Doesn't matter. We want to provide them with that same level of engagement and service.
F Geyrhalter:
Yeah, you meet them where they're at, right?
T. Dodd:
Yeah.
F Geyrhalter:
And people come in with different backgrounds, as you nicely stated. Talking about the community again, and you talked about these events, because to me it's super interesting to think about how you actually activate a community. Do you currently, or will you in the future when things go a little back to normal, or maybe like you said virally, how do you collaborate with other brands? Do you collaborate with other brands? What's in store for your community growth?
T. Dodd:
Yeah, so we've actually I think been at the forefront of brand retailer partnerships. I just think it's very interesting to have walked into the cannabis industry when we did. A lot of the foundational structure of the industry was getting set up, and some of it was antagonistic. There was a lot of, "You're going to have to pay for shelf space to be on my stores," and all this kind of stuff. We never did that. We never did that. We didn't think it was the right thing to do.
T. Dodd:
It might have provided us with some extra revenue, but the [foreign 00:24:23] of that is that we're now just leasing shelf space to brands. Instead, I think we actually got a lot more value, realizable value, not just soft dollars, but actually revenue from customers because we decided to partner with our brands. We see our brands, our core brands are partners. Obviously COVID versus pre-COVID, it's a hard cut, almost, because we have not had any events in the store, in any of the stores since this even became a potential threat.
T. Dodd:
Before that, before COVID, we were working very closely with brands big and small to do activations in the store. We launched a number of products in the store, particularly on our Melrose store, which is a great location, across the street for the Improv, and there's bars and restaurants all around there. We hope that neighborhood comes back quickly once this horrible situation is over. That said, at has always been a core part of our base. Frankly, that allows us to tag our brand's customers as our customers, or as our brands tag our customers as theirs.
T. Dodd:
It's collaborative, and that's the key here. I don't think anyone gets ahead of this by trying to get around each other. Post-CO, or now that I guess we're in COVID, we're not post-COVID, but in the current situation we are, we launched a very strong influencer engagement campaign with our brands to push delivery just last week. The week before, we had somewhere in the range of 45 to 50 different influencers all based here in Los Angeles that we worked with. All of them got a Sweet Flower branded bag that contained products from our core brands, our core brand partners.
T. Dodd:
Our brands and us worked together to do that. We worked with the influencers to do that. This is not a paid campaign. This was organic and really came from a similar point of entry, which is, "Let's make sure we do something responsible for push delivery as the new way of receiving and getting cannabis products." That was great. Through that campaign, 50 influencers with a total reach of around 20 million followers-
F Geyrhalter:
Wow. That's impressive.
T. Dodd:
A lot of whom… Yeah, obviously some of them around outside of our geographic reach. They're not here in southern California, but a lot of those people are. The ones that aren't are still now seeing Sweet Flower as a brand. They're seeing Sweet Flower as something that's enabling people to be safe at home, and it's also enabling their favorite brands to work with a delivery service like Sweet Flower to drive traffic and engagement, and frankly sales, which is fantastic.
T. Dodd:
We're now pivoting from being a dispensary that offers delivery to being both, to being just a chain of dispensaries, a chain of retail stores, and also a very robust delivery service. That campaign we did really was all about delivering, and it was all about working with these brands. That was great. That I think will continue. We see a lot of demand for that. On our delivery service, we currently offer everything. Everything in the store is available for delivery. That's really important, so people can get the same products they could-
F Geyrhalter:
Totally. Yeah.
T. Dodd:
If they walk in and they can get that to their home, and that's super important. I think going forward, we want to expand that. We want to expand the reach of the delivery. We want to expand obviously its robustness in terms of the tech underneath it. Then if we have more brands to work with, because I worry a little bit about what's going to happen in the brand space given COVID, and given California overall, even before COVID. We want our brands, our core brand partners to have a good foundational business.
T. Dodd:
We believe that we remain the best channel for them to do that. We're really looking forward to working with some brands on some exclusive launches, some more exclusive promotions, et cetera, yeah, in the coming months.
F Geyrhalter:
We talked about expansion for a second with the potential… Well, with the Westwood location when the time is right. What are the plans, and how would a brand that is positioned so uniquely for LA ever expand outside greater Los Angeles without losing its authenticity? Would it be online? How do you see that? Or would you ever go outside of LA?
T. Dodd:
We've already announced we've got Westwood coming, Culver City next, and then we also were a successful applicant… We're one of the top six applicants in Pasadena. That's the current forefront. Beyond that, obviously we are looking at new opportunities outside Los Angeles, but probably staying in southern California for the moment. That's probably not a brand decision. It's more a decision around capital allocation. Where is it smart to allocate capital? I think that those are more at the moment, more about capital allocation and brand fit.
T. Dodd:
I think California brands play really well everywhere. I look at Vans, Levi's. I look at some of the really strong retail brands that we have here, and frankly the California lifestyle-
F Geyrhalter:
Absolutely. Absolutely.
T. Dodd:
Seems somewhat universal, so I think our brand plays well in northern California. I think our brand could play well in neighboring states. I don't have an aspiration at the moment to go beyond or out of state too much. I think when we started this journey, what seems like a long time ago, it was all about being a multi-state operator. That time has changed in the industry. Investors were asking, "When are you guys going to go out of state? You need to be in different states." My pushback was always, "Why?"
T. Dodd:
LA county is 26% of the population of California, and by far away the most cannabis-leaning and attending population of California. Los Angeles County, if it were to be a state, is the eighth largest state in the country.
F Geyrhalter:
Plenty of opportunity within, yeah.
T. Dodd:
It's like saying, "Well, I can see that if I was starting someplace else, you'd be asking that questions, but I'm not. I'm starting here." What's the rationale for that? Is that just a canned question? Lots of people are asking these kinds of… Investors and et cetera.
F Geyrhalter:
It's a typical question, right?
T. Dodd:
Yeah, sure.
F Geyrhalter:
The reason why I ask it was because Sweet Flower, the entire tagline is it's curated by and for Los Angeles. It seems to me like it is so positioned to be not only an LA brand, but also only for LA, right?
T. Dodd:
Sure.
F Geyrhalter:
Which obviously you can pivot the brand whenever you start reaching outside of LA and more into southern California, but that's where I was heading with that question, because it has LA at its heart, and right now it is catering specifically to LA. Which I think a lot of people in LA love that, because quite frankly, there is not much in LA that is born in LA for LA, because everything is very global, and everyone in LA is an immigrant. You're from New Zealand, I'm from Australia.
F Geyrhalter:
We both lived here for half of our lives or however long. I think that there is something really special about a brand that is positioned from a brand positioning point of view just for Los Angeles.
T. Dodd:
Yeah. I lost you there for a second, so I apologize. I'm not sure what happened. [inaudible 00:32:54] came back on. It's an interesting challenge I think for us to think about it. I do think that there's a great New York City surf wear brand called Saturdays.
F Geyrhalter:
Yeah, yeah, yeah, I know them. Yeah.
T. Dodd:
It opened up in New York, and now LA, and now everywhere. Still very much a New York City brand.
F Geyrhalter:
True.
T. Dodd:
That's the kind of stuff where I think we're not a clothing brand. We're a retailer. I think New York City, where I lived for quite some time before I moved to LA, same thing. Wide acceptance of core brands from other places. I think we're a core brand. You can define a core lots of different ways, but I think we fit. I think we play well in different parts of the states. I don't know where this goes, if we're ever going to be in a shopping mall in the midwest. I don't know.
T. Dodd:
I think the idea, it would really be that this brand is for now, at the moment, for the next foreseeable, the near future, and frankly prognosticating about the near future is probably really silly given what's going on. The idea is we are a really strong fit for what our vision is for a cannabis retail here in California. I think we fit well elsewhere, but we'll be selective. We'll have to make decisions about… Just I've been very selective, we as a team have been very selective about our locations.
T. Dodd:
Where we are set up in Los Angeles. I spent a little bit of time in commercial real estate when I was at Warner Brothers, looking at at the time the Warner Brothers real estate portfolio. We looked at 100 locations for these stores. There are six stores currently, and we passed on most of them. Some of them would have been cheaper, and some of them would have been different. Obviously different. A different vibe, a different location. We weren't just going, doing it based on scarcity or density.
T. Dodd:
We were also doing it based on what we felt was the right building to have, the right province for the brand. Some of these buildings that we've got required a lot of TI, tenent improvement, but they're also really good branding opportunities. They're big with big locations, good locations. We can put the flower on the front of the store, and it's cool. That was really part of it. We've been very selective about these things.
F Geyrhalter:
Design is super important for you guys, right? The store layout, how it feels, how people enter it, entire customer journey.
T. Dodd:
Yeah.
F Geyrhalter:
Overall, your brand design and language, it feels very authentic, down to Earth. It's balanced. It's also gender neutral, even though you hinted at the idea that it's female forward, in a way, but it feels very neutral. You've got this highly curated custom photography, you've got these pastel colors, and that's all key to a very specific visual language for Sweet Flower. All of that is underlining your mission to set a new standard for modern cannabis retail that is inclusive, diversive, and approachable by all.
F Geyrhalter:
I know branding was super important for you guys from the get-go, but how early on did you invest in branding? How was that journey when you said, "Okay, we got to start thinking about the visual and verbal aspect of our brand at this point?"
T. Dodd:
That's a very straightforward question to answer. It was immediate. The first thing we did was, "Okay, so who are we? What do we stand for? What's our brand? What does our brand… ?" Once we decided to do this, and then decided roughly, a rough sketch of what Sweet Flower could become, and before we really had the name, and it locked in our heads, I sat down with a design team that I had worked with previously a little bit in a prior career, and came up with who is our customer?
T. Dodd:
We started with that. Who is our customer? Then what do we offer that customer? Then why does that customer want to come to see us? Simple, basic questions. That helped us frame the central question, who are we? I think we did that, if we started on a Sunday, we did that on a Monday. It was basically the next thing that we did. We invested in the brand, and we invested in the logo, the water marking, the brand ethos, the design, the look and feel of the stores. It's all congruent. The door has to be congruent.
T. Dodd:
We did not want to do anything that was going to turn off, because we're also in a really interesting situation because we were applying for different licenses in different cities. Some of those cities didn't really, like Culver City for instance, which has been fantastic. That is a forward leaning, thorough application process run by I think a very sophisticated group of people. Again, you're applying for the permission to basically sell a drug in someone's neighborhood. You have to be thinking about that.
T. Dodd:
You don't want to come in and say, "Okay, this is a right. California has adopted this, and you guys have to do it." That isn't the case. Anyway, it's always the local municipality gets to decide. We've always been focused on who we are, where we're from, and where we fit in that community.
F Geyrhalter:
That's part of your audience, right? You have to cater to all your different customers, and you wouldn't have the customers if you wouldn't get licensed within a certain city. That is important.
T. Dodd:
Yeah. You want to have your customers feel comfortable going to see you. If I think of the over… If I could sum up Sweet Flower in one word, it's trust. We want to grant people the right to trust us. We want to have people feel that they feel… To feel good about going to see us, that we're going to provide them with a good experience. They're not going to pay some crazy ripoff prices to staff. They're going to feel good about leaving the store, and going home, and trying these products.
T. Dodd:
If they don't like them, they can come back, and we can… Obviously, there's certain regs about returns, but we can always work with people about other things. We want to provide them with their trust, and extend that trust to delivery, extend that trust to our community, extend that trust to our drivers, and our delivery people, and our staff in the store, and our store managers. That's really important. I think that's where we want to come to. It's a trusted environment. Safe.
T. Dodd:
Beyond just being safe, it is an element of trust. That's hard to do. It's really hard to get people to trust you.
F Geyrhalter:
Absolutely. Especially in that space, yeah.
T. Dodd:
Yeah. You start frankly in cannabis with three or four feet back from anywhere else, right?
F Geyrhalter:
Yeah.
T. Dodd:
It's a stigmatized business still, and probably rightly so. We just to have decide that it's not a right, it's a privilege to operate a store in these communities, and you've got to build that trust. If we've messed up, we want to fix things up quickly. I'm not aware of anywhere we have, but people often… These people just stigmatized bad cannabis operators, so they all think we've got green hair and piercings, and we get high all day. That's not who we are. A lot of that is just being visible.
T. Dodd:
Frankly, when we went to Culver City, the first thing we did was put our corporate office in Culver City. I work out of Culver City, at least I did until just recently.
F Geyrhalter:
Yeah.
T. Dodd:
Yeah, every day. We're around. You go, "Okay, there's the… " I'd go to the Starbucks and meet the, you run into the cops. They'd say, "Oh, are you the weed guy?" I'm like, "Yeah, I'm your friendly neighborhood drug dealer," and they're all going to crack up. If you do that 100 times over the course of a few months, I guess, people are like, "Okay." It becomes a little bit more normalized, and you're approachable, and not from some… What they think of as a cannabis person is not who you reflect, and that's important, too.
T. Dodd:
I think it comes down to trust. That's, like I said, you don't get that overnight. You don't get that over a year. You need to just work at that all the time, and it's super easy to lose, too. We just want to make sure we're that we're always trying [inaudible 00:42:09] as best we can.
F Geyrhalter:
Absolutely. No, and that is the number one thing that people seek for these days in cannabis stores, anyways, is trust. If you amplify it the way that you do it as a brand, it makes a whole lot of sense. Usually as an investor, when you had your investor hat on, let's switch your hat for a second, how early on did you ask startups to invest in branding? Because usually for startups, it's all product, product, product, right?
T. Dodd:
Yeah.
F Geyrhalter:
For you, because you're a knowledgeable industry veteran, you understand what it takes. You started with asking all these right questions. Most cannabis businesses never do that, they don't even know what they're about. They just want to sell product.
T. Dodd:
For a second there. Can you hear me?
F Geyrhalter:
Okay. Yeah, I can hear you. Shall I repeat this?
T. Dodd:
Yeah. Sorry. It just dropped for a second. Not sure why.
F Geyrhalter:
Yeah, yeah. No worry. Look, the Internet, there's…
T. Dodd:
Yeah. There's ten million more people using it.
F Geyrhalter:
Yeah, exactly. Exactly.
T. Dodd:
It's probably not built for this, yeah.
F Geyrhalter:
Let's put on your investor hat for a second. When you as an investor, how early on did you tell your startups to invest in branding? Because most startup founders think it's a ginormous waste of time, because for them it's all product, product, product. Most investors, for them it's a ginormous waste of money because for them it's all about speed to market, and let's keep the money for the product for later on, and for marketing. How did you advise your startups?
T. Dodd:
Most of the startups I was working with were tech, and so it was product oriented. There wasn't a significant amount of focus on branding. Some of the companies I was working with or looking at were creative services companies that was more of a B2B player than a B2C player like Sweet Flower. The B2B players did require branding. A lot of that was built around talent. It was their own talent, and so they did invest early in branding.
T. Dodd:
Particularly when you're dealing with creative services, creative people, you can't stop them. They're very focused on that. I think for us, we had to invest in branding early, because one, we wanted to differentiate ourselves from the pack, and I think we've done that very well. Secondly, we were also in the middle of… We quickly started to apply for licenses in competitive license markets. Having a branding pack, having a design pack, having the look and feel that distinguished us from everyone else is, in those markets, in those races super important.
T. Dodd:
Now we've gotten not just the branding. We also now have a very strong operational backbone. We feel good about that decision. I think branding is critical for a retail outlet. A lot of people say, "Why do you guys have to brand these stores at all? Why don't you just take whatever name they had originally, and when you move them, just reopen them as that?" My philosophy here was really simple. You follow what works. What works for people is a very, again, building trust.
T. Dodd:
You have to have a common backbone. You have to have a standard look and feel. When you go to a Starbucks, or an Alfred Coffee, or a Sephora, or a Lay Labo, those are the brands that we were looking at. Analog brands in different sectors. It's very important to say, "Those brands have a common look and feel." We felt the same way about cannabis retail. No different. That was a core part of it, so we invested in branding early. I would not change that decision. I think it was the right thing to do.
F Geyrhalter:
What does branding mean to you now, now that you've gone through this process yourself? What does branding mean to you, Tim? It's a big question. Big loaded question to finish things off.
T. Dodd:
Yeah. I'll try and give the simplest answer. I think we're all… I'm not a Jungian psychologist, but we're all kind of powered by iconography. We're all powered by things we see that basically make us reflect on who we are and the situation that we're in. Branding to me is assembling those icons, color, logos. A flower, the sun. Simple things, and assembling those in a way that makes you think, "Okay, that's reflective of something that I like, that I want to engage with." It's possibly just that simple.
T. Dodd:
We're all basically fairly limbic. You can take away a lot of the cerebral cortex, but really at the end of the day, we're fairly basic animals. I think we reflect and response to things that are appealing to us different ways, right? For us, it was like, "Let's have a very simple brand. Let's use a cool gray palette. Let's apply a little bit of navy for bold." Nothing too shocking. We didn't want to be some super-dynamic motif. We wanted to be very straightforward. Let's use powerful iconography, powerful typography, good fonts, big fonts, and just keep it simple.
T. Dodd:
That allows people to apply their own feelings to the brand, I think. The brand icons are important, and the love mark that we have with the flower and the poppy… Sorry, the sun and the poppy are really important. I love that. I like seeing it. Every time I see that in a different way, that people are thinking about it, to me, it feels good. There's just something I like about it.
F Geyrhalter:
Yeah, it's so simple, but yet it tells a story, right? It also tells the story of what you actually want to feel, and that relief, and that kind of a space.
T. Dodd:
Yeah. Just selling wellness. Yeah. We're selling wellness. We're selling something. It has to stand out a little bit because it's a commercial brand. We're obviously, as you drive down the street, we want to make sure that you see Sweet Flower's logo, and our bold icons on the side of the stores. Yeah. I think it really just comes down to that trust, and that this is about wellness. Beyond that, I think people apply whatever they want to the brand. That's the cool part.
T. Dodd:
It's like, having people tell you what it means to them when they come into Sweet Flower. We've had some really amazing feedback and testimonials from people. That's really nice to see.
F Geyrhalter:
Absolutely. Where can listeners get to know your brand? Mainly online, because there's a small, small, small part of our listeners from LA, but a lot of international listeners. Where can they get to know you?
T. Dodd:
SweetFlower.com is the website. We're constantly retooling the website. It also has a transactional component, ecommerce platform on the back of it. The website itself tells a story. I think the best way to think about us, though, for people who are outside of our community is on Sweet Flower Shops on Instagram. Sweet Flower Shops is really a nice component of that. That's non-transactional, obviously, and that really is much more about our brand story.
F Geyrhalter:
Totally agreed. Yeah.
T. Dodd:
And our partnerships and other things. That's where we see [inaudible 00:50:25]. I think Sweet Flower Shops is a really nice way for us to get our brand messaging and story out there, as well.
F Geyrhalter:
Awesome, Tim. Listen, I'm looking forward to following the journey. It's really-
T. Dodd:
Thank you, Fabian.
F Geyrhalter:
It's crazy times right now, but it's amazing how you guys are dealing with it, and how you're pushing forward, and how it is all about your community first, your employees, and then the people that you can currently help. Really, really appreciate you taking the time in these busy times. Stay safe out there-
T. Dodd:
Of course, yeah.
F Geyrhalter:
For most, be healthy, right?
T. Dodd:
Yeah, you, too. Stay safe, be well, and we'll see you soon, I'm sure. I much appreciate the time today. It's been great. Thank you so much.
F Geyrhalter:
Absolutely. Thanks, Tim.
---
0 COMMENTS