Hitting The Mark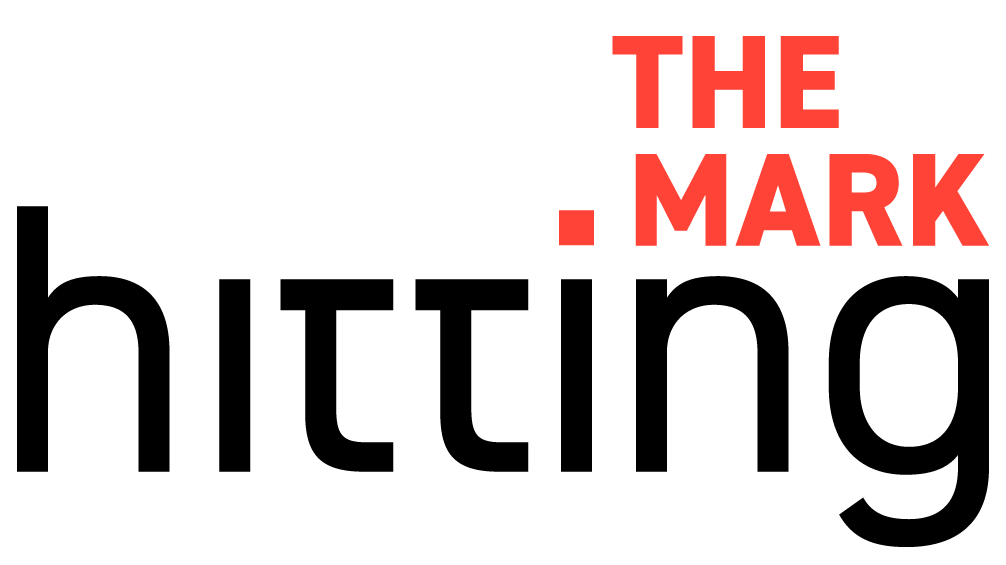 Conversations with founders about the intersection of brand clarity and startup success with your host, brand strategist and author Fabian Geyrhalter.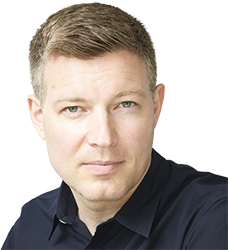 Featuring the founders of brands you know and brands you are excited to get to know:






EP041 – Mikael Soderlindh, Co-Founder and CEO, Knife Aid; Co-Founder and Director, Happy Socks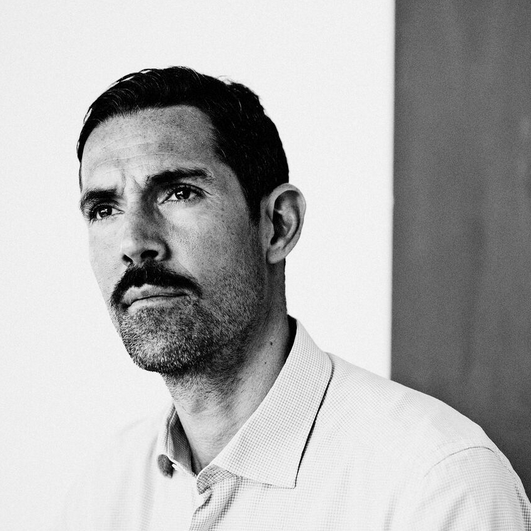 Strategic Clarity
I want to borrow a line from the great David Letterman and say 'My Next Guest Needs No Introduction.' He, of course, is the Co-Founder of Happy Socks and has just launched a new brand.
Happy Socks, the immensely iconic and much-loved brand has reached 90 countries and every continent – with concept stores all around the world, from LA to Tokyo, Happy Socks can be found in over 10,000 fashion apparel boutiques.
But today Mikael is sharpening your knives! Get to know his new venture and find out what he learned from creating Happy Socks. He talked to me from Sweden about all things branding, and needless to say, his brands, and this conversation, are bigger than socks and knives.
Notes
Support the show and get on monthly mentorship calls with Fabian. Join here.
Full Transcript:
F Geyrhalter:
Welcome to the show, Mikael.
M Soderlindh:
Thank you for welcoming me to the show.
F Geyrhalter:
Absolutely. So I thought you would be in Los Angeles because that's where you started your new brand but you are currently back in Sweden.
M Soderlindh:
Yeah. I got a little bit panicked when somebody tried to lock me up and hold me confined in a small space. So, I actually jumped on a plane back to Sweden, that is open. Everything is as normal but we practice social distancing here. And the way of the US opening going back to somewhat normality, I'm staying over here.
F Geyrhalter:
Perfect. And we'll be able to welcome you back soon, I have a feeling.
M Soderlindh:
Yes.
F Geyrhalter:
So, let's not beat around the bush. You are the co-founder of Happy Socks, the immensely iconic and much loved brand that has reached 90 countries and every single continent. You've got concept stores all over the world, LA to Tokyo, Happy Socks can be found in over 10,000 fashion apparel boutiques. But we won't talk about Happy Socks today, at least not a whole lot. Instead, we will talk about Knife Aid, your new one year old startup that is … Drum rolls, please. In the business of shipping back super sharp knives to people with not so sharp knives. Correct, Michael is now sharpening your knives. I guess it's, happy knives for you after Happy Socks. How did this all come about? This is such a huge shift. Tell us a little bit about that story of this new brand.
M Soderlindh:
Having the track record in what we did with Happy Socks, where we really turned the everyday commodity into something fantastic, a piece of fashion that everybody could wear, that shows an emotion and an expression of a person. And it really was something super, super boring that we made into a happy item. And, being in that area, I personally felt that, I don't want to put another product to the market. I don't want to take another thing to the market that doesn't have any purpose, really. And I super enjoy cooking and I have sharp knives when I cook, I enjoy that. I'm always out in nature. And when you're in nature, you're fishing or you're camping, you always have a knife with you and you need a sharp knife. And in Sweden where I'm from, I was inspired by a business to business set up where restaurants could subscribe to sharp knives. Somebody sharpening their knives and they sent them back and they circulated the knives. And they just started doing this to the regular consumers. And I found them and I was like, "You know what? This is a business to business idea." But what if you would tweak it and do it to a business to consumer. Because we know that there's a lot of home chefs, the trends are going that people want to start cooking at home. You cook exclusive ingredients and everything. It's like home cooking is just exploding in the organics and everything. And we know that people enjoy a sharp knife. So I was like, "Wow, this is a great opportunity." And starting to look on this, I was like, "What is a market you want to do it on?" You don't want to do it in Sweden where you've got 10 million people. You want to do it on the world's biggest market that loves service and consumption. And said and did a partner with a neighbor in Sweden. And we said, "Let's move to Malibu and start this knife sharpening business." And when the waves are right, we surf and when the waves aren't right, let's sharpen knives, you know?
F Geyrhalter:
Just that simple. And you know, you had to twist his arm when you said, "Hey, let's move to Malibu and start this little company, right?
M Soderlindh:
Yeah. And luckily he was an entrepreneur, as well. And you know, two crazy entrepreneurs moving over to Malibu is relatively easy. But then you have the thing that you have wives, family, kids.
F Geyrhalter:
Right.
M Soderlindh:
Commitments. But all in all, we moved over to the US and my task was basically to put this business up, get it into branding, fix the branding and market it. And he was going to run it as a CEO.
F Geyrhalter:
And that's how it still works currently?
M Soderlindh:
Yes. That's how it works.
F Geyrhalter:
So, how has COVID-19 affected the brand? I mean, was it positive or negative for the brand? Because it seems like we are all turning into master chefs these days, right? We are confined, at least here in the US. You escaped on time but we are confined and we don't want to buy new stuff, either. So, it sure sounds like a pretty good opportunity for people to use your service.
M Soderlindh:
So what I noticed was once this hit us, we had to make sure that we were an essential business. Of course, we're an essential business because people might need sharp knives. Kitchens, restaurants, and such businesses needs to prepare food. So, luckily we were in the essential businesses and can maintain our operations. After that once it hit, we saw that traffic sales dropped tremendously, tremendously. It was like our ads on Facebook. You advertise a lot on Facebook and Instagram's, nobody was clicking on it, going further. But then after two, three weeks, once the news people had read up and you're tired of pressing on another link on COVID-19, you start to interest with what you're interested about. And everybody is stuck in their home, ordering their food, cooking their food, realizing that their knives are dull. So, our traffic and return on ad spend blew out of the roof.
F Geyrhalter:
Interesting. That's awesome.
M Soderlindh:
And we have been so busy the last three, four weeks with orders, which is an amazing accomplishment. So, it really shows that people are home ordering food, cooking and enjoying the spirit of it.
F Geyrhalter:
I had a feeling. And when you talked about how you're an essential business and how restaurants still need sharp knife, are you also going into the B2B component of this or is it still completely just directly to the consumer?
M Soderlindh:
No, absolutely. So I would say, we are completely branded towards a consumer. The consumer that has super expensive knives to a regular set of Amazon $50 set of knives. We go across the span. So, that's how we set up, super simple to order, one pricing, easy. But we have noticed that a lot of businesses, they don't have any options to sharpen their knives and it's very easy to order our service. So they have jumped on our service, as well. So, I would say 30% of our businesses, business to business, currently.
F Geyrhalter:
That's really cool because for them it's most probably a cost saver because they didn't have to subscribe to any B2B service that is most probably more cumbersome with contracts and whatnot.
M Soderlindh:
And I would say also, there is still a lot of people that comes with their truck to the restaurant and then you go out, leave your knives in the same day and they sharpen them, then drop it in the restaurant like an ice cream truck or a milk truck going to … So, it exists still but in this way, they can get their knives sharpened anytime they want.
F Geyrhalter:
How crazy was that R&D component, which is really the mailing component of the brand launch. I had the fabulous Jeni of Jeni's Splendid Ice Creams, who you might or might not know. I had her on and she talked about how shipping ice cream was such a major breakthrough for her brand to actually do it the right way. How difficult was it to create the mailer concepts for Knife Aid?
M Soderlindh:
We started in January 2019. We started our business and I would say the first three, four months, we were really trying on how to ship their knives so that they would be safe, not go through the envelope. We had a really, really nice envelope, a mailer to put the knives in but it was the protective sleeves to keep the knives safe inside the envelope. That was the thing that we needed to tackle and get a good way of doing it without the knives … Somebody sending us their sharp knives, they can't go through the mailer because then we would possibly hurt somebody in the Post Office.
F Geyrhalter:
True. Or the consumer. Yeah, anyone along the chain.
M Soderlindh:
And how do you find a solution so that the consumer can pop up their knife without themself getting cut?
F Geyrhalter:
Totally, totally.
M Soderlindh:
And then, a consumer when they get something, they do not read, they do not follow instructions. So, you can basically write and say whatever you want but they're not going to do it. They're going to do as they find appropriate themselves. So in the end, we came up with a really, really super simple idea and it's been working without any problems. We had one problem along the way, was that our envelope wasn't … When it got wet, it, like cardboard box paper, it can get a little bit soggy and it can erode. So, we had to come up with weatherproof mailers to surround the envelopes. So we have three protection layers now around the knives, which is, now we're completely safe and good.
F Geyrhalter:
Right, right. No, I had a feeling this would be difficult. And there, you hinted at this a little bit in the beginning, there is actually a deeper layer that can be peeled away behind your knife sharpening business. Here's the abbreviated mission statement that I took from your website. Here it goes, "Our mission was to develop a sustainable business that does not contribute to more consumption but instead maintains and restores the value of what we already own while at the same time, bringing joy to the preparation of what we like the most." So here's my question. Do you see yourself as a mission driven brand?
M Soderlindh:
Absolutely. I think you can't put a brand to the market today without having a mission and purpose. The consumer is going to see through you because it's like, of course, everybody's out there. You want to make some money, you want to be profitable but you still want to contribute to something good. And I need to have a purpose when I do something. I can't just like, "Oh, I want to do some knife sharpening." And why would I want to do that, if it's not something in it that I like. And I like the fact that, why would you throw away a knife and get a new sharp knife when you can recycle it, it's sustainable.
F Geyrhalter:
Absolutely.
M Soderlindh:
It's an amazing, amazing idea. And I think that's really how knives and swords … If you look back in centuries, you got your dad's sword. It was a nice sword and then you just maintained it. And that's how we should see a knife today, is rather buy a nice knife and maintain your knife. And it's a lifetime product that you can pass on for generations.
F Geyrhalter:
Totally, totally. So sword aid is next. But look, you're not selling sexy socks anymore, right? With this brand. So, knife sharpening does not fall into that aspirational line of business, even though I myself am quite keen on sharpening my knives just about every month, which is worse than my-
M Soderlindh:
Wow.
F Geyrhalter:
Yeah, yeah. It's much worse than my dad though, who sharpened them literally before every single meal preparation. So, it runs in the family.
M Soderlindh:
No. But that's honing, that's honing.
F Geyrhalter:
Oh, tell me more about that. What's the difference?
M Soderlindh:
No. So, what I would say this is. So you go to the dentist one time per year and then you brush your teeth every day, hopefully twice a day.
F Geyrhalter:
Yeah.
M Soderlindh:
So what I would say, is with your knives, you send them off to professional sharpening one time per year and then every day you maintain it with a honing steel or leather or whatever you have at home.
F Geyrhalter:
I see.
M Soderlindh:
But every year you need to straight the cutting angle and the blade, it needs to be straightened and done professionally.
F Geyrhalter:
I see.
M Soderlindh:
I compare it to going to the dentist and brushing your teeth. It's exactly the same thing.
F Geyrhalter:
So you just busted my myth of me sharpening my knives every day. I'm actually not sharpening my knives every day or once a month. I'm just maintaining them. That's all I do.
M Soderlindh:
Yeah, exactly. You're owning it. And some people, they have a honing steel, they have a honing leather. They might have a stone at home they can do it on. But most knives needs professional sharpening.
F Geyrhalter:
Cool, very good. Getting back to my question about it not being like sexy socks, right? How do consumers learn about your brand? Is it mainly social ads and be targeting? Or how do you advertise knife sharpening without falling into that infomercial cliché?
M Soderlindh:
So, I'm sorry. My job is to make something boring and sexy, make it aspirational. That is what I do, that's what I live on. That's what I make my money from. And I think the one person that wouldn't say, "If you go into knifeaid.com, it's not an unsexy page. It's a really cool dude with the twos, sharpening and knife. It's a craft. It's a craft doing somebody's knife. It's not something anybody can do. It's a trade, it's something you learn how to do. And so, a knife is a very sexy item, as well. So, I think it's how you compone it, how you put it together that makes it interesting. And so, no, I'm not agreeing that it's like very boring. When somebody comes into our workshop, they're like, "Wow, it's a moment …" It's a little bit dangerous when you're sharpening knives. It's a machine and it moves and it's sharp. So, it has this little, I don't know, spice of curiosity, danger, craft men, women doing it. And we have super talented women that have been jewelry designers before doing it. They need to have something in it. So, I see it as a very sexy industry.
F Geyrhalter:
I see it. I see it as such, too. I am just wondering for the consumer, how do you change that perception? Because I mean, it's one of those skills that has been seen for years.
M Soderlindh:
All of us get stuck on Facebook and Instagram and we see these crazy videos with people doing things. How can they do that? How can they do this craft? Or how they can do this? And how can they build a tree house? We just get stuck on this when we follow with social media.
F Geyrhalter:
Totally.
M Soderlindh:
And that's a little bit how we have created our social media advertising is that, you see somebody holding a knife and how it actually works when you sharpen it. And people get a little bit stuck in that. And then we just add in there, "Okay, order your envelope, put your knife inside, get them back within three to six days sharp. It's like, get them stuck into the trade and then we show them how we can help them.
F Geyrhalter:
Cool, very cool. And do you do any celebrity campaigns, as well, or anything like that? Do you go into the Food Network and into that arena? Because I mean, obviously, that was a huge part with Happy Socks, doing brand collaborations.
M Soderlindh:
Yeah. We were just about to launch that before COVID-19.
F Geyrhalter:
Okay, okay.
M Soderlindh:
So, I would say we put it on hold until after this pandemic.
F Geyrhalter:
Okay. It was a logical next thing. And talking about this and we have to talk about Happy Socks for one quick second, you have to amuse me with this. What was your strangest brand collaboration with Happy Socks? I mean, you did everything from the depth, like Keith Haring and Andy Warhol to the very much a life like Steve Oakey and Snoop Dog. But was there any campaign that was just super strange and like a complete riot?
M Soderlindh:
Yeah. My favorite one was probably when we started really the big breakthrough globally and we got a little bit of profitability and could spend it on advertising when we worked with the world famous photographer, David LaChapelle.
F Geyrhalter:
Oh, wow. Yeah.
M Soderlindh:
And we were like, "Okay, we want a couple of pictures, so we could do some …" We never did any advertising that we could PR with these pictures. And then we want you to do a crazy movie. And he came up with the most awkward, crazy movie. And when he presented this, he was like, "Guys, if I'm going to do it, it has to be like I want to do it, otherwise I'm not going to do it." And we're like, "But this is not very commercial." He's like, "I want to do it." And we're like, "Okay, let's do it." And it's the absolute weirdest movie that I ever imagined.
F Geyrhalter:
Is it available online? Can people YouTube it and find it?
M Soderlindh:
Yeah, yeah. Absolutely.
M Soderlindh:
It's David LaChapelle, Happy Socks movie. And it's a eight minute long movie about a girl going crazy and she dances her socks off. And it ends with blood, death and everything and it's awkward and she's a prostitute and it's so awkward.
F Geyrhalter:
Oh, it's hilarious.
M Soderlindh:
And he's so well-known and it was the first time we really got to work with a big name. And we heard all these stories about how crazy he was and how sometimes he didn't show up for work. And everybody has these myths around them that are famous and we're like, "Oh, we're going to work with him." And when we came to the site where we're going to do the recording and everything, he was first there. He was the most engaged person I've ever seen and so committed, so inspirational and everything. And he got everything done on time, just a perfectionist. He was such a great person to work with. So, that was probably my best and most awkward moments.
F Geyrhalter:
That's hilarious. I mean look, I think if you let an artist do what an artist wants to do, then they're very professional about it. I think you did the right thing. A follow up question relating to Happy Socks and it comes with my accent. How is the David Hasselhoff swimwear line going? I was laughing out loud when I first heard about it. I'm Austrian, right? Even though I live in LA for over 20 years and somehow in Austria and Germany, he can fill stadiums singing. Something the rest of the world does not even know could be possible. Both the stadiums and the half singing. So I went on happysocks.com to look for your Hoff inspired swimwear line. And all I found was a happy Hoff T-shirt in your store. Was it solely a campaign or did the Hoff actually design some sexy, tight European swimwear for you?
M Soderlindh:
No, no, no, no. He was another amazingly inspirational guy. And I think you're under exaggerating, when you say, he can fill a stadium. He can fill a country in Europe. He's so big.
F Geyrhalter:
It's amazing.
M Soderlindh:
This person in Germany and Austria, I don't think that anybody understands how big his name is and his legacy in these countries. It's amazing. No, he actually was very involved in the development of the campaign and it was an amazing moment to work with him where he takes off his red trunks and puts all these colorful Happy Socks Swimwear. And I know the swimwear line has been really interesting for us.
F Geyrhalter:
That's that's very good. Yeah. No, in the US it's funny. I mean, he lives in the US, I assume. And that's where everything started and here people kind of forgotten about him and once you fly for nine hours, suddenly life is totally different. It's so strange.
M Soderlindh:
I wouldn't say forgotten about him. The campaign that we did has a tremendous success, even in the US.
F Geyrhalter:
Oh, that's cool. That's great.
M Soderlindh:
The press and everything loved it. It was another of our most crazy campaigns. We've had so many crazy, fun campaigns and I'm dying to do the same … That is really what my role is going to be in Knife Aid, as well. Now, once I set it up and I got the marketing and everything working with Knife, it is like, "Okay, how can we tweak it and get a bigger audience?" And the next step is, collaborations and what crazy chefs, things, people with knives, can we associate ourselves with and get a bigger reach?
F Geyrhalter:
Totally. I mean, and this is why this is so exciting to me to have you on because it's so early on in your new brands. I mean, I would love to have you on in four years from now or three years from now, again, because I have a feeling that Knife Aid is just really being born right now, even though it's existing and it's running. The opportunity with the brand, it's just skyrocketing. It's pretty amazing.
M Soderlindh:
It really is, it really is. And it's like, you know what? Yeah, of course you need to meet venture capitalists and get some finances into a business. And when you just put it in one of these keynotes and you're like, "Okay, the market is 128 million households in the US." It's literally, you have 128 million households who has dull knives because I don't know a single family out there who tells me when I tell them I sharpen knives. They're like, "Oh, I need to get my knives sharpened," because everybody has dull knives.
F Geyrhalter:
Yeah. No, totally. It just takes a little bit of convincing. So, talking about VC money, like a handful of my guests, you were also on Shark Tank and that ended up being quite the riot. I watched it last night, it was insane. What did it do for your new brand?
M Soderlindh:
We did the recording, I think five, six months after launch. And it was aired nine or 10 months after it launched. So three, four months after. It tripled our business, it gave recognition, a brand impact. It gave it the trust. I really think it changed the perception of what we were doing. Coming from a non US background to America and my mission was, how can I get something that is well recognized, has a broad reach through out the US population … With, I think they reached six or eight million people in the US with this show. And I was like, "The only thing I want to do is be on Shark Tank." And I'm not the natural entrepreneur that really need to go on the show but I was like, "This is my favorite show, I want to do Shark Tank. I need to be on the Shark Tank Show." And I did everything to get on the show. I got on the show and we recorded it and five minutes before I was on the show, I was like, "Oh, why am I doing this? They will make a fool out of me." And remember, I don't need to be on this show. And I have no way to afterwards say, "Please don't show this or anything." I'm stuck, if they do a fool out of me.
F Geyrhalter:
I know. Yeah.
M Soderlindh:
I was so nervous and we did this show and it turned out tremendously good for us. And it's the best thing I've done and the most exciting thing I've done in my career.
F Geyrhalter:
Well, and just for the listeners, so they know. When you guys, the two of you, you and your cofounder stepped outside for a couple of minutes to make up your mind, if you're going to take the offer or not take the offer, which offer to take. You took a little longer than expected, so everyone started to, one after another, come out of the stage to that hallway where you guys were standing and they started to make you better offers, which I have never seen on Shark Tank. I think that was pretty new.
M Soderlindh:
No. And I can even say that this was a cut version of what happened because they went pretty … There was actually some knives involved behind there. Where it was like, "You know what? I want to invest." And you can actually see it on the TV show if you run it by slow motion. You can see that some people are holding knives in their hands to make the investment.
F Geyrhalter:
So good.
M Soderlindh:
So, no, no, no. It was spectacular and they are so charismatic, these sharks. And it's a reason they're sitting on the show and this show is so big. And you really got the power of it.
F Geyrhalter:
And I think a lot of people and I'm not sure how much you can talk about this but a lot of people wonder afterwards, like how important, not only the effect of being on TV and being in Shark Tank and obviously, sales go through the roof for the couple of weeks afterwards and this suddenly a brand recognition. But how important is the mentorship and the leadership from the Shark that actually is part of your team at that point? Do you feel like that is extremely valuable as well, at this point?
M Soderlindh:
They wouldn't be sitting there without their background and their success.
F Geyrhalter:
Obviously, yeah.
M Soderlindh:
So, they have an echo system of how to handle their investments.
F Geyrhalter:
Yeah, yeah. And an amazing Rolodex. I don't even know if people still know what a Rolodex is but, "Hey, you know?"
M Soderlindh:
They have an amazing iPhone.
F Geyrhalter:
Thank you. That was a little bit embarrassing for me but I can always cut it out.
M Soderlindh:
Got it, got it.
F Geyrhalter:
No, I wouldn't. But after going through everything with Happy Socks, I mean, Happy Socks is such a brand. I mean, it's all about branding with Happy Socks. And you guys did such an insanely good, good thing with how you branded it over the years and how you kept expanding it. Now that you have Knife Aid, it's a totally different kind of business that you really like bootstrap and like a true startup. What does branding mean to you overall? Now that you experienced it from both sides?
M Soderlindh:
I don't know. Branding is for me … I've fallen in love with something and then I dress it up. I get very passionate about it. And then I see it in a different way. And it's like I put pants on it, I put shoes on it, I put a sweater on it. And then, that didn't really work out. And then I put some makeup on it and I cut the hair and it's, I don't know. I just repackage things and branding is trying to see how you can package something so that it aspires for others. And it's a philosophical question.
F Geyrhalter:
It is, it is. I'm putting you on the spot. But it's an interesting thing to talk about, right? Because for a lot of people, brand just means logo and it means superficial and it's really so much more. I mean, it's so much more intrinsic. It's so much more emotional. It's so much more purpose driven. That's why I think it's such an interesting question.
M Soderlindh:
Yeah. And what is it people, they need to … Why do you like something? And what is it you like with a brand and where does it come from? Is it the colors? Is it the background? Is it the mission? Or the people behind and had so many aspects today? And I think that the modern consumer today is more enlightened than ever and needs to know the full story.
F Geyrhalter:
Totally. Transparency is key, absolutely. When you look at Happy Socks, the brand DNA I'm sure can best be described as happiness. It's kind of like around the entire brand. What is one word that could encapsulate the Knife Aid brand? If you would have to distill it all down to one word, what would Knife Aid stand for?
M Soderlindh:
Quality.
F Geyrhalter:
Okay. Yep, yep. That's what you give to customers.
M Soderlindh:
So, no. Absolutely. So, it's service and quality. So, it's if you have really nice knives, you're not going to send away your nice knives if you don't feel that I'm going to get them back better than ever. And it's an easy, simple way. So easy, quality, simple.
F Geyrhalter:
Quality and convenience. Yeah, yeah.
M Soderlindh:
Yeah. Quality and convenience, that's what it's all about. And then I think that's the main top of it. It's like quality and convenience. And then underlying that is that it's something that is sustainable. It's like, it has a purpose. I recycle something. I resharpen, I renew my things instead of buying new.
F Geyrhalter:
Yeah, yeah.
M Soderlindh:
It makes sense for people. It makes sense, if you have a knife to resharpen it. It doesn't make sense to throw a knife out that you can resharpen but you buy a new one. It doesn't make sense.
F Geyrhalter:
Totally, totally.
M Soderlindh:
So, then you have what you call brand ladders and stuff like that. But you know what? I'm not so into all the terms of how to do a brand, anyway.
F Geyrhalter:
I love that you were saying this because even though that's what I do for a living, I'm not into the terms either. Because I think in the end, a lot of it is just marketing talk. But in the end, what really convinces people, what sells, what checks people's emotional marks are none of that, right? In the end, that is just something that is very often very, very intrinsic and all-
M Soderlindh:
But let's say with Knife Aid, our purpose when we started this brand was, of course, we want to do it on a big market as the US and be profitable. But we never, sorry. Hello?
F Geyrhalter:
Yeah, you're back. You're back. Sorry.
M Soderlindh:
With Knife Aid, we never had the ambition to do this huge big company. We'd rather focus on having happy consumers, do good quality and grow slowly. That has really been the purpose with us. And not like, bang it out and do it big and we need to do it. It's like grow slowly, be good and have happy customers. And in that way, make sense of it.
F Geyrhalter:
Well, and I'm sure you had no rush either, right? I mean, you have a successful company running, so you can do it right. You can do it the slow way. And I mean, the most important thing, and you know that better than anyone else, is having early brand advocates and having people who actually experience the service and love the service so much that they talk about it and you can absolutely do it that way. What is a piece of brand advice for young founders, for young entrepreneurs. Where you feel they look up to Happy Socks, they look up to your new brand and what you're doing with it. What is some advice that you would give them, as it relates to building their own brand?
M Soderlindh:
That you feel emotionally connected with what you do, that you understand it yourself. That is something that I connect to, that's something that I like. If you say with Happy Socks from the beginning when we started it … I'm not involved anymore, but more than on the board. But when we started, it was like, "Okay, what makes sense for us is, we want the factories." When we go down to the factory and visit the factory floor, we want the workers to look happy. We want them to wave to us and say, "Oh, there's the owners of Happy Socks." And smile and not feel that we see that they're sad, feeling depressed when they're working with our socks. We have to have a natural feeling that they are happy with us. So that the origin of the product is happy and it starts happiness in the production, then it goes happy to the office, happy to the resellers, happy to the consumers. And the same with Knife Aid. If we're going to sharpen people's high quality knives, we need to deliver high quality. And we need to have high quality people working with us. And we need to have the best technology, the best machines to sharpen all types of knives. So, it's really what you stand for, what the brand stand for. It needs to go through every department section of what you do.
F Geyrhalter:
I absolutely love that. I think that is so extremely important for everyone to hear. Absolutely.
M Soderlindh:
So, you can't just say, "Oh, we're happy brand, we're high quality." We say we're high quality and then we have low quality machines in our workshop with Knife Aid. That's not going to work out.
F Geyrhalter:
Totally.
M Soderlindh:
And if the branding doesn't look high quality, then it's not going to work. The webpage doesn't look high quality, it's not going to work. It's all of that. Everything needs to be what we're trying to communicate.
F Geyrhalter:
And I can't wait to start seeing this more and more with the Knife Aid's brand. That's going to be a really, really exciting time. I'm going to make sure to follow you guys. And for listeners out there who feel that immediate urge to get their knives out and sharpened, which they should by now. Where do they begin to use your service? I assume at, knifeaid.com.
M Soderlindh:
Yes.
F Geyrhalter:
Perfect. And from then on it's as simple as a couple of steps and off they go.
M Soderlindh:
Three clicks and you're ready to go.
F Geyrhalter:
Love it, perfect. Well Michael, I told you this is not going to be too long. I know you're super busy. Thank you so much for having been on the show. We really appreciate your time. We appreciate your insights. Stay safe in Sweden. I know things are running differently over there but also very successfully. And we're looking forward to having you back in LA and hopefully we get to see each other in person at one point.
M Soderlindh:
Thank you very much for welcoming me to a show with amazing questions.
F Geyrhalter:
Thank you so much.
M Soderlindh:
Thank you.
---
1 COMMENT