Hitting The Mark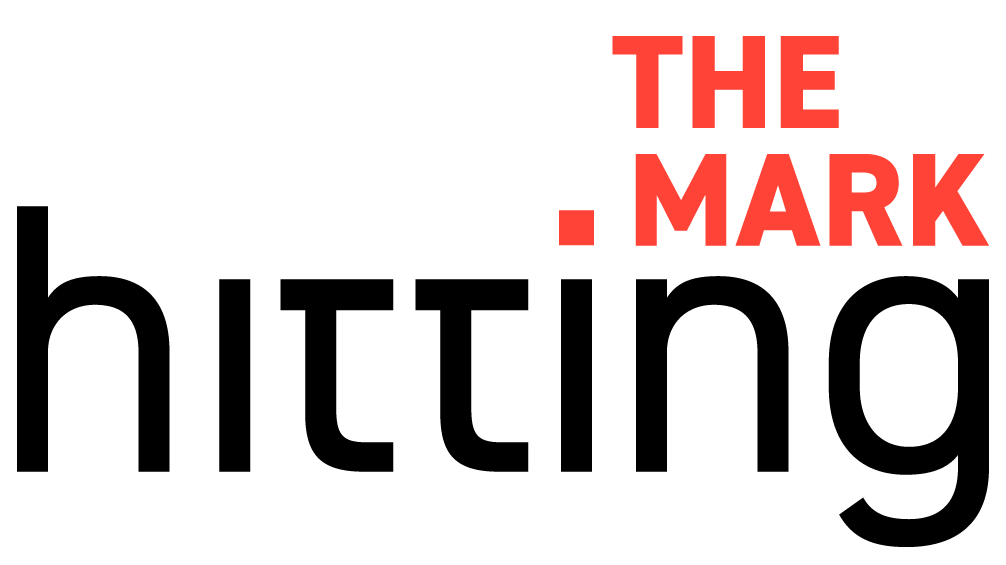 Conversations with founders about the intersection of brand clarity and startup success with your host, brand strategist and author Fabian Geyrhalter.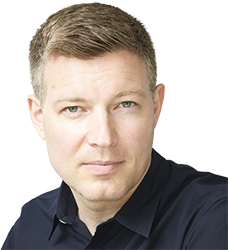 Featuring the founders of brands you know and brands you are excited to get to know:






EP042 – Trevor Milton, Founder and CEO, Nikola Motor Company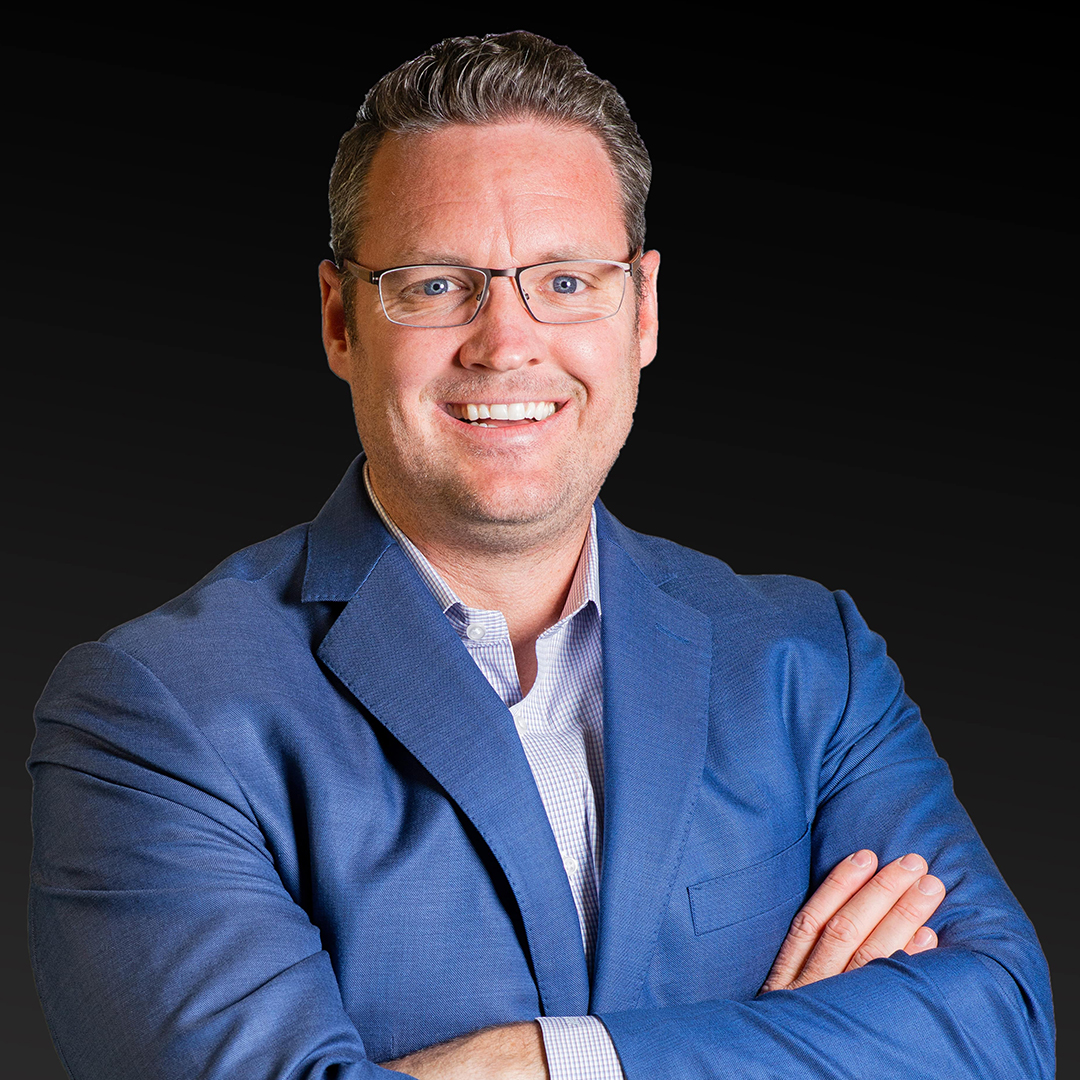 Strategic Clarity + Verbal Clarity + Visual Clarity
Trevor Milton is the founder of Nikola Motor Company, the hybrid truck company that has 6 vehicles in the making, most of which have not seen the light of day yet.
I talked with Trevor only days after he took his company public, ringing the stock exchange bells via video during the pandemic. Trevor is only 38 years old and has a reported net worth of 7.2 billion dollars.
Here he is on Hitting The Mark to talk with us about the Nikola brand, which, despite not having an actual truck on the roads, is now more valuable than Ford.
Notes
Support the show and get on monthly mentorship calls with Fabian. Join here.
Full Transcript:
F Geyrhalter:
Welcome to the show, Trevor. It's an incredible honor to have you on Hitting The Mark.
Trevor:
Thanks guys. It's going to be a lot of fun. A lot of stuff's happened, even over the last week. Wow.
F Geyrhalter:
I wanted to start off with that. I mean, it's been an interesting last week for you. You're officially trading on Nasdaq, which is amazing. And during this whole thing, during the quarantine, must've been a very strange kind of experience for you.
Trevor:
Yeah. Second biggest day of my life, I tell people, because the first day was when I got married, but the second day definitely was being listed on the Nasdaq. I mean, that's everyone's dream, to become listed on the Nasdaq and doing it through the coronavirus was actually incredible, because I'm a big believer in trying to find the good in all situations. And there was a lot of really difficult things going on around the world with the coronavirus, very sad. And so we turned Nikola into America's comeback story, and that was a company that the world could rally behind that, they'd be proud. America would be proud, the world would be proud. The first zero emission semi-truck manufacturer in the entire world, to be dedicated only to zero emissions. And the investors have heavily rewarded us for it. Today, we're at $53 a share or whatever, about $18 billion valuation in our company. And I mean, we're going to be overtaking the biggest brands in the world here, shortly. And what a wonderful experience that has been, on all levels.
F Geyrhalter:
And hence, I love having you on so much, especially now a couple days after this, it's amazing. I've been following your brand for quite a while. I'm a happy shareholder now too.
Trevor:
Oh, thanks.
F Geyrhalter:
I'm glad to hear the news today. That's good, it seems like we're going into the right direction. But just to read a couple of bullet points from your press release, you raised more than $700 million. Pre-orders represent more than $10 billion in potential revenue and your hydrogen network anticipates to cover all of North America and it sets to become the largest hydrogen network in the world. This is mind blowing, but it's especially remarkable since you founded the company in 2014 and you only officially launched in 2016 with a prototype and only a few engineers. Further, if I'm correct, you're only 37 now, right?
Trevor:
38.
F Geyrhalter:
38?
Trevor:
Yeah, 38.
F Geyrhalter:
So you started the company when you were 29, out of your basement. So how did you get from there in 2016, to where you are now? I mean, it is not easy to create a company like yours.
Trevor:
No.
F Geyrhalter:
Talk us through a little bit of the founding steps. You're kind of compared sometimes, a little bit to Apple, the way that you guys were all sitting in your basement, you know?
Trevor:
Yeah. I have some really cool articles on my LinkedIn that I would recommend everyone go read. And I put some serious thought into those very heartfelt discussions about what it took to get here. And I'm going to tell you what those are right now, but I want people to know if they want to read in detail, they can go there. I've told everybody that I've ever met, that if you want to create wealth, it will not happen in under 10 years, ever. There are maybe one or two examples in the world that ever did happen quicker than that, unless you just got lucky, like some oil on your property or whatever it may be.
But ultimately if you're going to create real wealth, it is a 10 year program and most likely, you're going to fail, the odds are against you. So here's what I tell people, "Look, if you want to be an entrepreneur and you want to do this, it is the most rewarding and invigorating thing on the planet Earth, when you succeed. It's also the most difficult, emotional, draining venture you'll ever do, when you fail. It'll wreck you, it'll wreck your body, your health, everything about you. So the risks are high, the rewards are high and the odds are, you're going to fail." Now, where people succeed is when they've got multiple failures and multiple successes underneath their belt.
So this is my fifth company. I'm 38, it's my fifth company. Three of them have been successes and two have been failures. And it's amazing, because you look online and some people are bashing me because they're like, "Ah, I would never want this guy, this fraud, who's failed twice in his life to touch my money." And I'm like, "Well, you should definitely never invest in me or my company then, because I don't know a single baseball player in the world that does not strike out when you're hitting home runs." The best baseball players in the world have a .400 batting average, right?
F Geyrhalter:
Yeah.
Trevor:
And so, 4 out of 10… I would never want anyone touching my money, if they haven't failed. Because if you don't know what it's like to lose everything, then you're going to make some really stupid decisions in your life. And so, these are just haters, just online haters that just hate you no matter what.
F Geyrhalter:
Yeah.
Trevor:
But to get here, that's the beauty of this. It started out of my basement, truly because we didn't know if we really had a product at that time. We worked out of there for a year. And here we are now, a $18 billion company, a couple days after the Nasdaq listing. So it's pretty incredible.
F Geyrhalter:
It's a story of determination, that's for sure. Especially going against this kind of industry and fitting in and standing out, it's not easy. Let me share Nikola's mission with the audience. It's to "Transform the transportation industry while improving our employees' lives and leaving the world a better place." Now you're very much a visionary, so mission and vision and values and all of this brand work that I usually do with my clients, that must come naturally to you. But I wonder, have you used outside help to create those brand pillars, like most companies do? Or was this Trevor sitting on his desk late at night, jotting them down?
Trevor:
It really was. It was a lot of, Trevor sitting down on his desk.
F Geyrhalter:
I'm not surprised.
Trevor:
And creating these things. I mean, look, here's the thing, I love communication. It's one of my favorite things in life. I value communication as one of my greatest talents and assets I have. And that's because you can communicate through all the craziness in the world. Like you said, there's so many brands out there, how do you create a brand that is so special to the world? Well, in order to do that, you have to solve problems that are special to the world. And you'll never stand out if you don't change the world.
And in our mission statement, to leave this place a better place than we found it, I truly believe that. It's my life goal, to leave this place better than I found it. And Nikola, if we pull this off, which I believe we have a very good chance of doing. If we pull this off, with getting all of our trucks built, all over the world, then you're going to see the greatest reduction in emissions the world has ever seen, ever by any company on the planet. And so, that is why people are rewarding us. They're rewarding us because we're making a bigger change than anyone else is making.
F Geyrhalter:
Well, you are a purpose driven company and that's not just some brand statement, that is true, right? I mean, you're solving one of the biggest problems, that are out there right now.
Trevor:
Yeah, you're purpose driven and then you actually have to be profitable. I think that's why Nikola has done so well, is because our business model's huge, our margins are… We make five times more revenue than Daimler does. Now just imagine that, per truck sold. So the reason why we're successful is because we've vertically integrated the whole supply chain. So when you buy a diesel today, heaven forbid. You buy a diesel, you're going to spend 150 on the diesel, right? 150,000.
F Geyrhalter:
Yeah.
Trevor:
Then, you're going to spend a million dollars on the oil to power that diesel, over the life of it. So the oil companies are back there, just clapping their hands, loving every second that Peterbilt or Daimler sells a diesel truck. Because they make more revenue than Peterbilt or Daimler has ever dreamed of making.
F Geyrhalter:
Yeah.
Trevor:
So that's where I was like, "Dude, this is crazy. Why are we not sucking all that money out of the oil company's hands and putting it in our own pocket?" And that's what I did. I said, "Okay, we're going to sell the truck, but we're going to provide all the fuel at a fixed rate for seven years." And now, we've stabilized the cost of hydrogen, driven it down low, made it towards cheaper, that it can be cheaper than diesel. And we're taking that 750,000 to $1,000,000 in revenue, in oil and we're bringing it into our own pockets. Because we're not doing oil, we're doing hydrogen. And so we make five times more revenue, on every truck we sell, we get about a million dollars in revenue. So that's why Nikola has done so well.
F Geyrhalter:
So cool. Unbelievable. And you beat Daimler and Volvo and Tesla in bringing the world's first zero-emissions truck to market, right? I mean, that's one of their claims to fame. And you build your trucks in Ulm in Germany, where I was just visiting family a few months ago. So I'm wondering, the whole "Made in Germany" brand, so to speak, it had a lot of cachet. Was that a big reason to get German engineering or was it mainly logistics and a financial decision, with the first rollout? And of course, as a second part to the question, has the Volkswagen emissions scandal tainted this reputation within the market?
Trevor:
Oh man, the Volkswagen emissions scandal was like, I hate to ever take advantage of a bad situation, right? But I mean, it was the greatest thing for Nikola that's ever happened because the jackasses-
F Geyrhalter:
It was fuel to the fire.
Trevor:
… they lied to the whole world, they deceived everyone. People realized that they were cheaters and the world has now rewarded Tesla and Nikola for both pioneering zero emission around the world. But that's a whole different thing. Why is it built in Ulm? Well, let me break this out real quick. We have two factories. We have one going up in Coolidge Arizona, which is part of Phoenix Arizona. And we have one factory going up in Ulm Germany, right now. And Ulm is spelled U-L-M for all the Americans that don't know how to say Ulm.
So the reason why we have Ulm Germany, is because our partner IVECO, we did a massive joint venture with IVECO and this joint venture is going to provide all the battery-electric and hydrogen-electric trucks to all of Europe. So right now, we were the first company to launch the zero-emission truck, we're the first company to do full production of a zero-emission truck. We were first and that's one of the greatest things out there. And it's a full production truck, over 300 miles. There are other people that have the little rinky-dink trucks that go like 150 miles, but I'm talking full 300 miles, pulling a real load.
So we're the first company in the world to do it. They're coming out of Ulm Germany. In just a matter of, I would say less than a few months, we'll have the first ones coming out that are hand-built. And by middle to third quarter of next year, full production begins, out of that factory. So in the same time we're building our American factory for our American trucks, we're going to provide both the battery-electric and the hydrogen as well, but they're built to go longer distances, 500 plus miles. So that's kind of how everything's going right now is, yes, we did beat everybody. We beat Daimler, we beat Volvo, we beat Tesla, we beat everybody. And it's a wonderful feeling to be able to do that.
F Geyrhalter:
Oh, sure. Yeah, it's unbelievable. And even though you're known for your trucks, let's talk about that insanely cool Nikola Badger, which I believe you just made an announcement this morning, when we're recording that it is going to be available for pre-order starting June 29th. So this month, right?
Trevor:
It is. The Badger's this badass pickup truck. Well, let's just put it this way, the reason why people have not been a fan of electric pickup trucks is because they can't do what a gasoline can do, right? So even with the Cybertruck from Tesla or the Rivian truck, they're very small, they don't go very far. They can't pull a trailer up a 6% grade. They can't handle the continuous load that you can put on a gasoline vehicle. So that's always been the biggest hinderment to a electric truck, was people want a truck that can actually pull a trailer. They can take it to a construction site, they can drive around with their family, they can pull a boat with it or whatever.
F Geyrhalter:
Yeah, yeah.
Trevor:
And so we built that. We built the most gorgeous, badass electric, hydrogen pickup truck in the world. And what sets it apart from everything, is that you can order the Badger as a battery-electric truck, that'll give you 3 to 400 miles on its own. And you can also order the Badger as a battery-electric and hydrogen truck, which will give you 600 plus miles on a range.
F Geyrhalter:
That's insane.
Trevor:
So the customer can fully spec it, how they want it. And everyone else is like either, "Oh, you'll only get battery." Well, some people need the continuous horsepower or the additional range that hydrogen gives you. And so, you can order either way with a Badger and we're the only ones in the world that offer that.
F Geyrhalter:
Well, it's 980 torque, I read and 906 horsepower. I mean, that's pretty unreal, right?
Trevor:
Yeah. It's a very pissed off truck and you have to be careful because it'll come off the ground. So we're having a lot of fun with it. And the best part is here, just in a few days, on June 29th, we're going to start accepting reservations of that. And we're going to show the real truck off here, at the end of this year, at Nikola World 2020. And I'm not talking about some show truck, I'm talking about a metal stamped, beautiful, gorgeous, fully-functioning interior, exterior, power windows, power seats, HVAC, just awesome truck. Every other person out there building trucks, half the features don't even work, because they're just show trucks. This is the real thing.
F Geyrhalter:
Well, I think you just totally hit the nail on its head, with this entire philosophy around it looking like the next awesome, but a bit more classy and way smarter truck. The design is really, really cool. I went to ArtCenter College of Design, which is a school known for its Transportation Design Alumni, shaping a lot of the industry. There is a lot of talk about tech and engineering with Nikola, but design is also extremely crucial to your company. Can you tell us a little bit about the design philosophy behind the brand and by now, I guess you have what? Six, seven different vehicles in the line?
Trevor:
So design is everything. I mean, listen, the reason why Apple is Apple, is because they have the greatest designs known to man. Their packaging is incredible, their experience is incredible and their product is stunning. And people don't get this. I mean, it's unbelievable how the automakers make the most ugly-ass vehicles you've ever seen and they expect them to sell. Nikola is, if you were to ever compare it to anything, the gorgeousness of what Apple does with their design and their products is very similar to what Nikola does. Every one of our products, you should see the battles that go on here at Nikola, with the design team and me.
If people had a… If they were a fly on the wall, just the stories told would be funny because I come into my design studio and I'll tell my guys, I'm like, "Guys, I won't buy that. That's hideous. And I'll never allow that to be sold. You're going to fix that. And it's got to be something, if it will not sell me, no one will buy it." And it's brutal. You get in, sometimes you have to throw a whole vehicle away because you're like, "It just doesn't work. Nothing works. It doesn't work." And so the Nikola Badger, is probably the most gorgeous truck that's ever been built, in history, in my opinion. And a lot of people agree with that. And that's how all of our product lines are, even our big semi-truck, the Nikola Tre and the Nikola Two, worldwide they're known as the most beautiful semi-trucks ever designed. And imagine that, an American trying to build a European cabover, that's gorgeous.
F Geyrhalter:
Yeah.
Trevor:
The Europeans can't even do that sometimes.
F Geyrhalter:
Yeah. And I think, one thing that is so important to point out is that a lot of these cars, they're like the future cars, right? You look at them and they don't really feel realistic. But what you guys are doing, you perfectly matched that idea of where people are today and what they expect the future to be, rather than these crazy idea cars that you can't even see them on the roads, right? So that's why I think what you guys did with the Badger is so perfect because it fits in today, yet it stands out. But it doesn't look like this awkward, I don't want to mention any of your competitors, but…
Trevor:
Well look, this is the thing about truck owners. I'll mention them, the people that are going to buy the Tesla Cybertruck are going to be Tesla fanatics. You're going to get a few people outside that are going to buy it, but it doesn't function as a real truck. It doesn't have the features of a real truck. Now, it's cool, when it comes to like, it's pushing the limits, but it's not a real truck. It doesn't have the visibility you get in a truck. It doesn't have the bed that you get in a truck. It doesn't have the ability to put a fifth wheel on it. A real truck needs to do what real trucks do. And so, we had to build a truck that was gorgeous, yet would function as a real truck. And we partnered up with, actually awesome, the Diesel Brothers. And it's really cool because the Diesel Brothers are known as building diesel trucks, right? They can break any truck ever built, they know how to modify every truck known to man and they know what parts fail.
So it was interesting, because we got a lot of questions that said, "Why'd you partner up with Diesel Brothers? They do diesel, you guys are all about zero emission." And I'm like, "Yeah, but the Diesel Brothers, they don't stick their head in the sand and say, 'Oh, only diesel's ever going to function.' They came out and they said, 'Look, it is time now, the world's changing. And we want to be part of the greatest transformation of trucking engineering known to man. And it's going away from diesel right now, it's going to electric mobility.'" So we worked with the Diesel Brothers and they've really helped us build this pickup truck, to become a pickup truck that would never fail. And believe me, we're going to have failures, but we got the teams behind us to make sure that this truck is designed as a real truck.
F Geyrhalter:
And that's the power of partnerships, right? And understanding who to align yourself with, which is a huge, huge thing for entrepreneurs to learn.
Trevor:
Yes, this one really bothers me because I preach to people about how important it is to find people that are better than you, to work with. And to work with people that do things better than the things that you're not great at. And I went on this podcast and I got hammered by a lot of my competitors' fans. Because they're like, "Oh, Nikola doesn't do shit themselves. They outsource everything." No, that's not true. We do all the really important stuff, like intellectual property controls, software, hardware development, everything else, we do all that. But what we are not good at is building factories, right? And so these guys hammered us. I mean, all their followers, like tens of thousands are like, "Ah, Nikola's a total con job because they don't build their own factory. These guys are not Tesla."
And I'm like, "Do you realize how many billions of dollars have been wasted by Tesla, because they didn't work with someone that knew how to build factories and do them…" I'm a big believer in working with people that are better than you. And so, I don't need to be so arrogant to say that I'm better than everyone at everything. I don't need to be better than everyone at everything. I need to be better than my competitors at one thing and I can beat them. And so, I think that's what we do is we're really good at partnerships. We're going to be signing a joint venture for the Nikola Badger with a big OEM and it's going to be sold, serviced, and warrantied through their dealership, all across America. And I get access to that, day one. I don't need to go out and spend $5 billion building our own service network.
F Geyrhalter:
Yeah.
Trevor:
So I'm a big believer in partnerships.
F Geyrhalter:
And that's what happens when you failed a couple of startups and when you sold a couple of companies, right? I mean, that is just that kind of information that you gather throughout the journey. And a lot of people wouldn't understand that immediately. But we talked about you obviously competing head-on with Elon Musk. Tell me, is the Nikola brand name really derived from Tesla's first name, the actual inventor Nikola Tesla? Was that a "Go bold or go home" move of yours, where you said, "If we go in, we go fully in?"
Trevor:
Yeah. I mean, look, so it was named after the Serbian-Croatian brilliant mastermind that probably had a greater impact on society than anyone else in the world. He created the alternative current, the generator, the turbine, all kinds of things. This guy was the most brilliant electrical engineer known to man. He could power vehicles wirelessly. He could power homes wirelessly from miles away. Even today, we still don't know how he did it all.
It was named after the inventor, Nikola Tesla, and it had nothing to do with Elon or Tesla themselves. They didn't even enter my mind when I was making this decision because I was naming it after the inventor. And just like millions of other people that looked up to that inventor, it's to pay tribute to him. Has nothing to do with the Tesla car company at all. It's just cool that Tesla is making one of the biggest impacts in the world for electric mobility in cars. And Nikola is making one of the biggest impacts in the world for Electromobility in trucks. And so, it is kind of cool to think about that, the fact that Nikola and Tesla are both kicking ass and beating everyone around the world.
F Geyrhalter:
And I noticed that you don't own a nikola.com, which is a very sad website for what appears to be a small electronics design engineering firm. There must have been a conversation to acquire the .com. What is the juicy story behind that domain name and how Nikola doesn't have the .com?
Trevor:
The name was taken already and the guy had no interest in selling it. So he may sell it one day, it's becoming more and more valuable. I'm sure he'll sell it to someone, it'll probably be someone who hates us and trashes us.
F Geyrhalter:
But no more interest from your end, you moved on.
Trevor:
No. Yeah. I mean look, everyone knows it's Nikola Motor. And when they look us up, it's already well established that way. We can see how many people actually type in our name and the wrong name and we might get 1% more that actually go to the right name. I don't care about the domain, it all comes down to the fact that it's Nikola Motor. It's not Nikola, it's Nikola Motor. So I don't know, who knows? If he ever wants to sell it, we talked but he had no desire to, and I'm sure our competitors will probably offer him some stupid amount of money and buy it.
F Geyrhalter:
Yeah. Or he might ring you now that you're IPO.
Trevor:
I'll give him one of the first Badgers, one of the most valuable thing. He'll love that.
F Geyrhalter:
Oh, there you go. Done, you heard it here first. So let's talk about the brand a little bit more. I know we only have 10 more minutes or so, to go. But when my brother and I were kids and we were on those long road trips across Europe, in my parent's tiny little Renault, we played the game on who could identify passing cars by brand, based on their rims and logos. When was that N brand, the brand mark on the badge, the N. When was it crafted for Nikola? I feel like this is a more recent addition to the company's branding, right?
Trevor:
No, it was actually from day one. The N, it was from day one and it was made to be almost like a superhero logo. So if you were to look at Superman or you were at one of the other ones, you'll notice that it's one letter and usually circled by something. And that's why we went with the Nikola, that's why we designed that was, it's an N with a border around it. And what that does is, you can see it from a mile away and you'll know it's Nikola. It's so distinguishable that nothing ever will confuse it. And that was the idea is, it truly is a superhero. And that's what's cool about it. You'll see it from a mile away and everyone will know it's a Nikola, playing that game in their car, with all their children.
F Geyrhalter:
That's exactly it. You would have passed the test. What does branding mean to you? I mean, after going through a couple of startups and now having achieved what very few entrepreneurs will ever achieve with the IPO, what does branding mean to your company?
Trevor:
I'd say there's three or four main pillars of building a company that will last forever and actually make money. Branding and design is one of them. Your team is another one, your team. And then your ability to communicate is one of the four pillars. There's a ton of them, right? But the idea is, your ability to communicate, which is part of branding. Branding and design is everything. People, they want to touch your product, they want to be proud of it. And they're not going to go drop 60 to $100,000 on a pickup truck if they don't think it's the most gorgeous thing that they've ever seen. And people have got to learn, branding and design is everything.
It's one reason why I love Audi. Look, there is no better design company, I think in the world than Audi itself. Their team has got their shit down so good, when it comes to branding and design. It's probably the only thing that saved Volkswagen. And that's why you got to be an expert at branding and design. It's everything, it speaks to someone's soul. People have to be proud of representing what you have and that's why the branding and design's so important.
F Geyrhalter:
Well, and the brand is the soul of your company too, so it touches everything. It touches your company culture, HR, it goes pretty deep. And since your company is based on a strong purpose, on actually changing the world, I'm sure that that had ripple effects from the get-go. I'm sure you don't have a hard time hiring people in your company.
Trevor:
No.
F Geyrhalter:
If we think about the DNA of your brand, right? That one word that could describe your brand. I always love to figure out, what can it be, if we just put everything into one concise word? So if you think about Coca Cola, they really try to push the word, happiness, right? If you think about Zappos, it's definitely customer service, right? They're all about service. What is one word that could potentially describe your brand? What could be the brand DNA of your company, if you would have to put it in a funnel and really figure out like, what could be one word? Totally on the spot here. But I know you can do it.
Trevor:
It would be hard to put it on one word, but I'd say it's something along the lines of emissions, game over.
F Geyrhalter:
Yeah.
Trevor:
Everything we stand for, is getting rid of emissions and diesel is dead. It's everything around transformation. I would say probably transformation is really our… Because it transforms everything. It transforms, design, style, the culture, emissions. So if it had to be one word, probably transformation.
F Geyrhalter:
I think you nailed it nicely. You talked yourself through this one well. Communication, right? That's what it is. What's a final piece of brand advice for founders, as a takeaway? You already dropped a lot of them, but if you have someone listening, who's like, "Man, I would love to get my company to IPO. How do I do it?" Do you want to point them back to the LinkedIn article? Or is there something that is on your mind where you feel like, "Look, this is one thing that entrepreneurs just always, always mess up?"
Trevor:
No, there's two articles they need to go read. They're more powerful than anything I can say today, because I laid out with written words and they can study it. There's two articles. One's called A random airport encounter. And the other one's called How to get back up when you've lost everything. These two articles are the most powerful articles you'll ever read, in my opinion, as an entrepreneur ever. They're coming from the most painful position I've ever felt in my life, losing everything. It comes from a position of love and happiness and hope and explaining to people what it means to not give up. Everyone fails and you're going to fail hard. And the key is to never, ever quit, no matter how hard or how long it is, you can never, ever give up.
And those articles are incredible because they go into detail. The airport one's about a kid who I met in the airport asking me, how he was going to college and he was thinking about becoming an entrepreneur and what advice I had for him. And I gave him a quick five minute thing in the airport. He had no idea who I was either, by the way, he had no clue.
F Geyrhalter:
That's great.
Trevor:
I was just talking to this kid. And then later he found out who I was and he sent me an email. And I gave him this written letter back and I posted this letter I gave him. And it's me writing to this kid. And I'm telling you, it's one of the most powerful letters you'll ever read. And I hope it's taught in every business school in the world because it's not like any letter you'll ever read. It's not written by a professor, it's written by pain. It's written by absolute failure and everything I learned in these situations. And then it's also written by hope, about how to get out of it.
And that's a real life experience, of this shit storm you're going to go through to build your own company and ever get listed, is you better be ready to have battle wounds and scars all over your body and you better be ready to dedicate 10 years, or you're going to fail. And you're probably going to fail anyways. But then these are ways you can actually get back up and keep going. And eventually, like Mark Cuban says, all you got to do is hit it once. All you got to do is hit a home run one time, that's it and they'll love you, just do it once. It doesn't matter if it takes you five times, all you got to do is do at once.
F Geyrhalter:
Yeah. What was the most ginormous brand fail that you went through, with Nikola?
Trevor:
Say that again, I'm sorry. What were you asking?
F Geyrhalter:
What was the biggest brand fail that you went through, with Nikola, with the actual current-
Trevor:
What do you mean by brand fail? I haven't used that terminology here. What do you mean by brand fail?
F Geyrhalter:
Where do you feel like your company did something, from a branding perspective, where it just bombed, like maybe it was a statement that you put out or maybe it was a name you gave a certain vehicle or maybe you just communicated something in a certain way where afterwards you were like, "Oh, Whoa, that totally went the wrong way?"
Trevor:
Well, luckily we haven't had too many of those moments, because of a lot of the experiences I've had, but I'll tell you the one that made the biggest difference. When we first started out, there was no technology and fuel cell or battery electric yet. It was very, very new. And so we started out as a turbine electric, natural gas, hybrid truck. And that was the only technology available at the time. And that was pushing the limits. And I went to my board and I said, "Guys, the technology fuel cell is now far enough along and batteries, we have to pivot from this low-emission turbine to a fuel cell." And my board shit a brick. Like, "There's no way, we're already far down this road. We can't just pivot." And I said, "You don't know me. I don't care what the repercussions are."
And this is something I teach in that letter, when you have a conviction of something, you better listen to yourself. And I said, "It's time to change, and I change it." And they freaked out. I mean, it was almost relationship severing, right? And sure enough, it was the biggest, greatest, smartest move we ever did, going zero emission. Once that technology was far enough along, we could pioneer it. And man, what an impact it made. And it's a single reason why we're here today. So to all the entrepreneurs out there, you better believe in yourself, and if you do, stand by your convictions, no matter what anyone tells you. You're the only one qualified to make those decisions. Don't listen to the people around you, make your own decisions.
F Geyrhalter:
Amen. I need to let you go, I promised you. So listeners who want to see your line of trucks or get their hands on the most badass zero-emission truck, as you call it, the Nikola Badger, where can they find you?
Trevor:
They can go to nikolamotor.com, that's where all of our products are. And then, they can also follow me on Twitter, nikolatrevor. And our company Twitter's nikolamotor. I would definitely follow me on Twitter, because you get data way faster than you get it anywhere else. So make sure you follow me on Twitter, @nikolatrevor.
F Geyrhalter:
Twitter's the new homepage. Awesome. Well, thank you Trevor, for having been on the show, especially after the IPO, this is a crazy week for you. So thank you so much for sharing your wisdom with my audience. We all really appreciate it.
Trevor:
Thank you so much. All right. Take care. Bye bye.
F Geyrhalter:
Awesome. Thanks. Bye Trevor.
---
2 COMMENTS