Hitting The Mark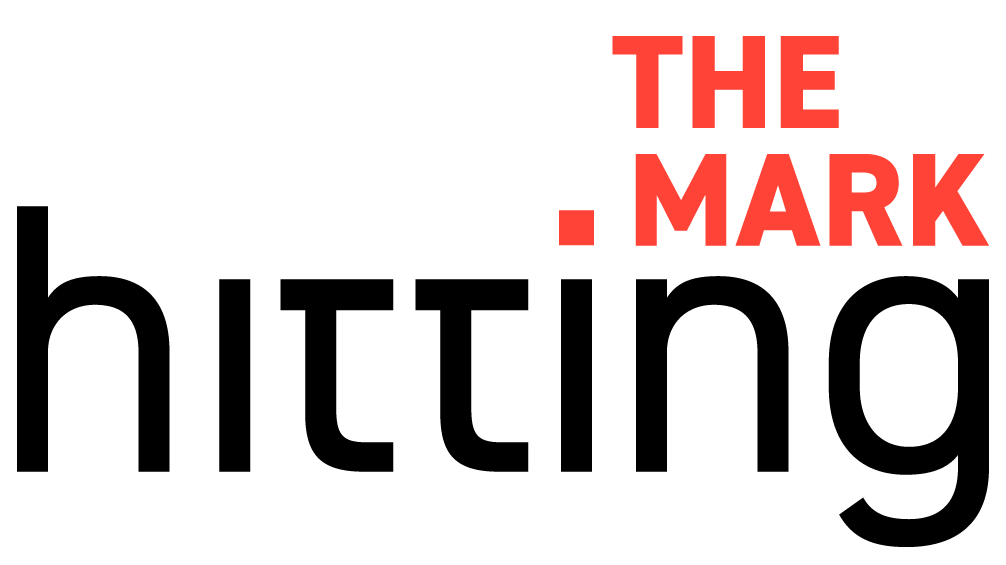 Conversations with founders about the intersection of brand clarity and startup success with your host, brand strategist and author Fabian Geyrhalter.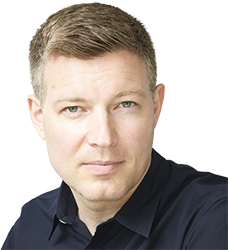 Featuring the founders of brands you know and brands you are excited to get to know:






EP046 – Steve Schulze, Co-Founder and CEO, Nekter Juice Bar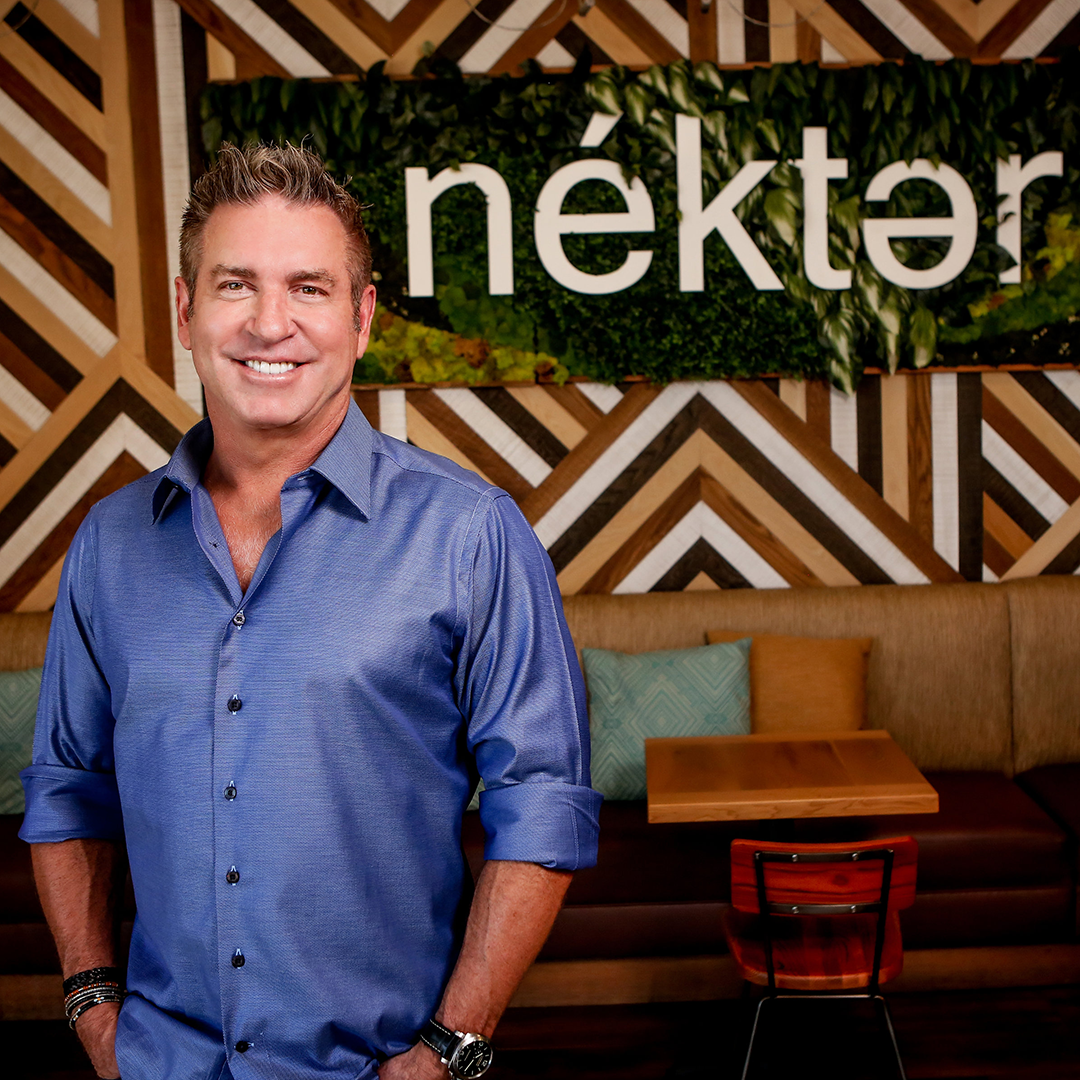 Strategic Clarity + Verbal Clarity + Visual Clarity
Steve Schulze built Nekter Juice Bar into a franchise of over 160 locations nationwide with sales north of $100M a year. As regular listeners of this show will know, I am always thrilled to feature franchise success stories, because when it comes to franchises, branding is the holy grail while adding a layer of complexity to the creation and duplication of the brand.
Steve and I dive into the power of listening to your customer, how he pulled off being a store inside of Whole Foods, how to create brand loyalty, and how to work with creative agencies and consultants like myself along the way to create brand focus and clarity. Much to squeeze out of this episode!
Notes
Learn more about Nekter Juice Bar
Support the show and even get on monthly mentorship calls with Fabian. Join here.
––
Full Transcript:
F Geyrhalter:
Welcome to the show, Steve.
S Schulze:
Well, I appreciate it. Thanks for inviting me, and I'm happy to be here.
F Geyrhalter:
Oh, absolutely. Well, first things first, how has Nekter kept up during these unprecedented times?
S Schulze:
I think a lot of restaurant brands, everybody's had to pivot and everybody has had to adapt accordingly. I think that Nekter being in somewhat of a unique space, meaning the health, wellness, we're not fine dining, we're not sit down, but we've been able to adjust and modify accordingly. When the pandemic first hit, sales were off 75-80% for about the first 30 days. Since then, we've seen about double digit increases and today we're frankly comping even or positive, from a year ago. So, I think it's been interesting, obviously, I think it's been very difficult for a lot of people. It's been tough on the staff, but I think that we've been able to navigate through it and it's been important.
F Geyrhalter:
That's amazing. And we talked a little bit offline prior, you even had some franchises opened. Some people actually approached you and said, "Hey, we want to open our own spot now."
S Schulze:
Yeah. During this time, franchise interest has remained high. We've had discovery days, and most surprising to me is, starting in early May, we had locations starting to open about one a week. I think we've opened about three or four over the last month. And frankly, I didn't think it was the greatest idea in the world, but all four actually opened very strong. And I think health, wellness and things of that are top of mind. So I think that for Nekter, I think that provided some solace throughout this whole crisis that we've been through. And I think that people take comfort in going to someplace that they know they can get something fresh and healthy and that can sustain them now and going forward.
F Geyrhalter:
And it speaks volumes about the strength of your brands, that that can happen during doing this pandemic and the recession and all of that stuff. It's pretty amazing. And you're only 10 years old as a brand. I think your first store was down the street from us here in Long Beach, down in Costa Mesa, right?
S Schulze:
Yeah. It's was on Costa Mesa in October of 2010. So yeah, we'll be coming up on our 10 year anniversary here and just a… I was in the office, we had a meeting last week, basically surrounding what we're going to do during the anniversary month and signing off on our fall menu items. And it was good to have everybody all excited and engaged and looking at some terrific offerings and what we're going to do for the 10th anniversary. So it's an exciting time for us, really.
F Geyrhalter:
Oh, that's really good to hear. And 10 years ago, back in the day, so to speak, there was already a lot of competition in the fresh juice retail and franchise space in Southern California. All I remember was Jamba Juice and Juice It Up! and Robeks. But you came in and, in a way, you showed them the way. You created stylish shops with attention to design and music and a limited menu. It was very much a farm-to-table type of field, that today, obviously we're all very accustomed to, but how did it all start? How did you decide there is space for someone to come in?
S Schulze:
Well, I think like a lot of things, I think that what you do is, you look at not what's wrong in the space, but how it could be better. And I think that in society in general, starting in that time, you saw a seismic shift beginning, in the sense of, you saw the proliferation of Whole Foods and Trader Joe's and Mother's Market and [Fresh Fare 00:00:03:53] and things of that nature. And I think that the consumer is demanding more transparency, more freshness, more authenticity.
And at the time, actually I was working out some and going to Jamba Juice afterwards, and one day it took a little bit longer than usual to get my drink and I happened to look at the nutritionals, and sure enough, I think 93 grams of sugar or something were in the smoothie that I had. In comparison, to a certain degree, after doing some due diligence, as it turned out, legacy brands, if you will, were at that particular time, to a great degree, a glorified version of a Dairy Queen type product.
And I thought there was room for people to come in with fresh, authentic, natural ingredients. And we developed juices that were very simple, parsley, kale, spinach, apple, things of that nature. Smoothies that the only filler would be coconut water and a house made nut milk. And then we have acai bowls that were organic acai. And I think that that was a critical decision for us, is to make it very simple, make it not overwhelming, make it approachable, make it accessible and introduce it to the market in that particular fashion.
F Geyrhalter:
Well, and make it clean. And I think this is really important, because the way that I know the Nekter brand, it always feels clean. There's a lot of white, there's a lot of room and space around everything. And when you compare that just visually even, to a Jamba Juice or Robeks, there's a lot of color splashes and it does feel sugary. It does feel overly joyous rather than, no, this comes from earth and this is the minimal amount of ingredients that you need, in order to feel great and to put good stuff into your body. So it's interesting to actually see the official language.
S Schulze:
Yeah, it is. And you've talked about that a lot with branding and such. And I think that, at that time, when you walk into the stores, you see a very whimsical store, orange and pinks and all these frilly type colors, and ours was to bring it down to more of that modern, country farmhouse. Bring the authenticity to it and to a great degree, follow a Starbucks model in an attempt to become the Starbucks of juice.
So rather than meeting for a coffee and sitting in a Starbucks, why wouldn't somebody want to sit in a Nekter and have a nice experience and enjoy the day, and be able to sit down in comfortable seats and nice lighting and nice environment. And so those were some of the principles from the branding perspective, when we set out with a design.
F Geyrhalter:
Now that you brought up Starbucks, I think four years ago, you guys launched an ordering and loyalty app. Which for me, is a key reason why I'm so loyal to Starbucks, besides liking a lot of local roasters coffee's much, much better, much better quality, I like the taste more. But you simply cannot beat that convenience with the app. And now you have, I heard, well over half a million people on your app. How important is that app to your brand now, looking back? How has it changed your brand?
S Schulze:
No, I think the app has been critical. And I think obviously during the last couple of months, it's been very, very important. We've got just about 700,000 people on the app. You've talked about convenience is important. We started out, obviously, with zero back in 2016, as far as the order ahead and the loyalty. And pre-pandemic, we were about 32% order in advance and app, and now we're at about 51 and a half percent.
So it's a critical component, not only from an ordering and convenience standpoint, but also from a messaging standpoint. In the sense of, you can basically instantaneously push out your messages, depending on what it may be. Whether somebody's open or closed, or a sale, or items are running out, or there's something in the neighborhood. So from a communication standpoint, or if there's health information that we want to get to people, it makes it very accessible for us to touch our guests one-on-one and also get their feedback as well.
F Geyrhalter:
Right, right. Exactly. I was just about to say on the flip side, you have access to a huge amount of data that people willingly give you because they actually want to be catered to in a better way. So it's a win-win for sure.
S Schulze:
Oh yeah, no, it is. Yeah, exactly.
F Geyrhalter:
You also have a store inside a store concept with Whole Foods, which is absolutely amazing. And I'm actually lucky, because my local Whole Foods down here in Long Beach has you as part of it. How did you get into Whole Foods? What was that story like? I'm sure you're not the first one to knock on those doors.
S Schulze:
It's funny you say that because, and this is somewhat ironic in a sense of, it was an instance in which they knocked on our doors and we didn't really knock on theirs. I got a call frankly, about a year and a half ago, somewhat out of the blue and said, "We've been researching brands in Southern California, and we're looking to convert some of our Whole Food juice and coffee bars, from Whole Foods to a brand that represents what we represent. And in our due diligence, your name was brought to our attention a number of times. And as we look at these other brands, we want to see if you'd want to be considered to be one of the brands we look at." And obviously we said, "Sure." And one thing led to another.
And so they, they chose us as their brand partner for Southern California and the Southwest and whatnot. And so we started a test, in which we began taking over locations, such as Long Beach, that we converted or retrofitted into Nekter locations. With some modifications, in the sense that we've added a coffee line to the product mix, that's almost exclusive for Whole Foods really, just because that they demand and need that coffee element. And we have limited the menu a little bit, but again, it's about a 100 to 200 square foot little kiosk. Our brands align very well together, and it's been a very good relationship for both of us.
F Geyrhalter:
And fantastic for brand recognition, it's basically a billboard to thousands of shoppers in just one location every day.
S Schulze:
Yeah. I think it's a billboard, I think there's certain validation in the sense of, we're about a 30% corporate brand, a 70% franchise, just because I believe we probably have 40 locations at least, that are corporate locations. I think that that is a key element in a sense of, we're in the trenches every day, so there's very little that we haven't been through. And I think that's important when you franchise and so I think that with the Whole Foods, I think that a potential franchisee is looking at the brand, to have the validation of Whole Foods to say, "Hey, Whole Foods chose them." I think that's a nice compliment.
F Geyrhalter:
Absolutely. And let's talk about branding a little bit more and consistency, because the two go hand in hand. And consistency is the most important ingredient of a franchise, I would say, especially a retail franchise. How did you go about that in the early days? You had to create a brand aura, so to speak, that felt so right to you, that it would easily and fruitfully, forgive the pun, scale into hundreds of locations. I noted you took your time and you mentioned just before, that you opened 40 or so corporate owned franchise locations before even opening it up to others. Was that a big way of just testing one at a time? But how did you know that what you felt for the brand was right? Did you do a lot of focus groups? How did that start?
S Schulze:
Now, we did not do focus groups, and to this day we still have not done focus groups. I think that in a general conversation, if you're talking about personal relationships, or you're talking about business, I think the key components that people have always said, and that becomes cliche after a while, is trying to listen. And I think that for us, I think the important part was listening to the guests, because I think oftentimes people misconstrue what a brand really is. And I think that if you, or I, or if anybody could just go ahead and start a brand and start Nike and whatever, that'd be one thing.
But it's not myself, it's not my team that makes the brand, we have the concept, we'd have the idea. We then see how it resonates with the guest and then basically, as far as I'm concerned, we're stewards of the brand and we're listening to the guests. And that then shapes the perception and that shapes the brand, and then that eventually becomes the brand. So it's our responsibility really, to listen and to execute from that standpoint. Like I said, I think oftentimes people believe they can… If everybody could go out and do a swish and be a Nike, or do Lululemon, or be whomever-
F Geyrhalter:
Be a Nekter.
S Schulze:
It would be a different world we live in. Yeah, be a Nekter, whatever it is. So, I just don't think they understand branding the way that you do, or many others do. They've read too many books and listened to too many things that just don't make sense.
F Geyrhalter:
And I love the idea that you are totally adverse to the idea of having focus groups, because that's what customers are for. They come in every day, you just have to listen. Let's go really granular here for a second. Let's talk about the logo of Nekter, because it is very different. So the meaning behind the name makes a whole lot of sense, but you placed an accent on the first E, then you flipped the second E on its head. It seems to me that that's a lot to grasp and a lot to recall. It's super bold coming in. How did you come up with this? What was the story behind it? It definitely feels very different and bespoke, which is, I guess, one of the reasons.
S Schulze:
I would love to have a very elaborate and intricate and well thought out story behind it. But, obviously we know about the meaning of nectar and I think it's very appropriate for what it is. As far as the spelling was concerned, when I typed it in, ironically, I just went to Google typed in nectar and sure enough, that popped in the phonetic spelling of it. That's [crosstalk 00:14:36]. So, it wasn't any more complicated than that.
F Geyrhalter:
Well, that's pretty great, because most entrepreneurs, so let's say a lot of entrepreneurs that I know, they would most probably have freaked out saying, "Oh my God, we're going to spell it with an accent and then we're going to have an E upside down, how is that even going to work? How can we type that in all the time? And it's going to confuse people." But for you, it's like, "Nope, let's go for it. People should get used to it and see it as a mark rather than a name." Which, I think is really interesting.
S Schulze:
Yeah, I think that you're absolutely right. I think that the name is our mark, so to speak, we don't really have an icon that goes along with it and such. And I think that the design of it, the font, just resonated with us very well. So obviously I've always enjoyed the name and I think a lot of people have too. They like the way we spell it and stuff like that.
F Geyrhalter:
Yeah. And it comes back to the cleanliness. Because the name has a lot going on, you don't need much more. It's like black and white and it already tells that story. How do you police your brand, so to speak? With a franchise, it is just so important and it's key to the success, not only of the franchisee, but also the overall brand that you have that consistency. I know there are style guides, but usually style guides are not really looked at, they kind of live there.
But for a franchise, you have a whole set of rules in the beginning for any franchisee to start using. Is there a certain trick? Or is there something that you learned, where you felt like that worked really well for people to actually start embodying the brand, visually, but also just the way that they act every day? There's a rule book, so to speak.
S Schulze:
Yeah, there is a rule book and quite often, in theory, the reason people buy a franchise is because it's a proven system and they resonate with the brand, and they want to go into business on their own, they're going to limit the risk by going with proven concept and such. And then when that happens, invariably, they don't want to paint the wall green, they want to paint the wall blue. They like this kind of floor and that kind of floor, they have different tastes and styles and such. And so, it's a very tricky thing. But I think it starts at the beginning. I think that people have to set up what their expectations are. What's going to be expected out of them, what the foundation is.
And I think similar to anything in life, I think that there's structure and people understand the structure, they respect it and they follow it. I think that the few times we've had people go outside the realm, thinking they could out-think the mousetrap, so to speak, usually it has backfired to a certain degree, and we've had to come in and correct. And then on the other hand, quite often we get great feedback from franchisees as far as, cost efficiencies and what they're looking for and such.
But, I think that you're right. You do have to get them really to buy into it. Meaning that when the relationship first starts, if they believe in the design, the layout, the concept, what we're doing, how the [LSM 00:18:04] program is going to work. And they're part of the concept, they're part of the idea, they're participating in it, then you have buy in from them. I think if you're just sitting there lecturing, "This is what you're going to do." Like a school teacher, I don't think you do. And I think too often when brands get too big, or they get too systematic, people get a little bit off put, so to speak, if they're treated in that fashion.
And so I think there's a mutual respect that goes along the way and I think there's also proven results. We have franchisees that just absolutely crush it. And then every now and then, we have a franchisee that isn't necessarily following the rule book and they're doing so-so, we get them back on track and all sales go up and say, "Oh, I guess I should have listened to you at the beginning." And we're like, "Yeah, maybe you should have, but that's all right."
F Geyrhalter:
And it's a different type of entrepreneur. Because I think that a lot of franchisee owners, well owners, I guess that's not the right word, but people who buy into one of your franchises, they feel like they're entrepreneurial, because in a way they're starting up their own shop, even though it's part of a franchise. Yet, they know that they maybe can't do it by themselves, or they don't have the energy to do a new brand by themselves. So, I think that they actually like to be led, to a certain extent, to their success, that's why they even join.
S Schulze:
Yeah, you're right. This is a little of an aside, so to speak, but you see, whether it be Instagram, or all these other social platforms, you see a lot of these motivational sites of, get up and do this, and XYZ, and look in the mirror, and affirmations and such. But a lot of people don't have that impetus to take that first step. There's a hesitation and a concern, a worry, and whatever stops them from doing it.
And so, I think that going into a franchise system, I think assists them to go through it, in the sense of, "Wait a minute, I'm not just starting my own business blind, not knowing anything." So I think what they're doing is, they're able to be entrepreneurs without taking the entire risk of starting a concept just blindly, and just saying, "Okay, I'm going to try it and see what happens." And I think too often, some of these motivation guys get people all excited, but they don't follow the execution aspect of it. And the practical aspect of it, which then, I think, doesn't help very much.
F Geyrhalter:
Yeah. They can walk the entrepreneurship plank with a huge safety net underneath them, which makes it a little bit easier.
S Schulze:
Exactly right, yeah. They go to Tony Robbins, be all excited Saturday, Sunday, "I'm going to do this." And then by Tuesday or Wednesday, they're back at the desk.
F Geyrhalter:
Right, totally. Well, I interviewed, besides yourself, quite a few amazing franchise leaders for this show. Like Brian Scudamore, of 1-800-GOT-JUNK?, I had Jeff Platt of Sky Zone on it, Shelly Sun of BrightStar Care. And there's always one question that I really, really like to ask; did branding effect your company culture at all? Because culture is such a tough thing to get right. And with a franchise, it is not only harder, but one might argue, as we were just talking about, it's even more important. And setting some very strong, foundational brand pillars in place early on, like, "This is what we stand for." Even emotionally, what is the soul of the company? I feel like it can either make or break a culture.
S Schulze:
And it can. And you can tell the soul of the culture and soul of the company very early on, who they are. I think that you're absolutely right. When the company was founded, it was viewed as us against the world, so to speak. In the sense of, we've got the big legacy brands, or the Jamba Juices and this, and here we are a mom and pop and husband and wife, trying to change the way people eat and be authentic and the look and the design.
And our goal really was to offer authentic offerings, that are healthy and good for you and affordable and accessible, and not be an elitist about it and not serve these fancy $10 or $20 smoothies you might see in LA. And we wanted to make it affordable from the guy that drives a Range Rover, to the person that drives a Hyundai, to the person that works at Staples, the person that works at Microsoft. And I think that mentality of both the design, the elements, what we are trying to achieve in changing things, the kids bought into it, my wife at the time bought into it. And I think that set the tone for all steps moving forward.
F Geyrhalter:
What does branding mean to you, now that you went through those 10 years? What does the word mean to you? Because it gets misconstrued so often, and it has a bad rep, it needs a rebranding in my eyes. But what does branding mean to you?
S Schulze:
It's interesting you say that, often I get questions that are along these lines, but not as direct. And I think that you're on point with branding, because misinterpretation, as I sort of touched upon earlier. I think that what happens is, I think that you have your founding principles and idea that is deeper than the look and the feel of who you are.
And then I think that you have a general concept of what you visualize that brand to be. Meaning, we visualize on our storyboard, so to speak, of health and wellness, and what we wanted to achieve, and what we wanted to offer, and putting the guests first, which again, sounds like a cliche, but it is true.
What branding really means, if I were to put it as succinctly as I can, I think that branding really is listening to the guests and being a steward of your brand, and the guests will then shape the brand for you and will determine what the brand is, and it's your responsibility to follow that guide post. Oftentimes, I think people try and do it the other way around and shift the guest's mind to, "This is how our brand is, not this." And I think that's an incorrect position to take.
F Geyrhalter:
Really, really well said. It comes back to this overly used word of empathy, of a brand needs to be empathetic, but most are forcing it and I think you said it really, really well. Looking back, what was that one big breakthrough moment where you felt like, "You know what, we are moving from a one shop, a two shop place into an actual potential franchise. Or into an actual brand."? And this may or may not be directly linked to sales figures at all, but when did you feel like you actually cracked the code with Nekter?
S Schulze:
This is a very interesting question. If you look at us today, 10 years later, we've got a little over 170 locations open, about 150 or so in the pipeline under construction or development [inaudible 00:25:41] capacity. But if you rewind back to around 2012-2013, somewhere in there, I think we had about 20 locations open, and this is going back to your question specifically.
And so we thought at that time, "Hey, we're getting to be kind of big boys, and if we really want to make this brand significant, we've got to bring in people who knows what's going on." Instead of sticking with that culture and the brand that I've talked about throughout, we said, "We're going to bring in people that have experience at Starbucks and these bigger brands that have been there 10-15 years, that really know how to do it."
And so, sure enough, over a period of months, the executive staff, the district managers and such, all were now coming in from these big, large legacy brands. And what we found is that they were basically, sort of placeholders, they didn't have the passion, they didn't get the hands dirty. They were following protocol and "Okay. Hey, where are the books? And I just want to follow, check this, this, this." And there just wasn't the passion, they just looked at people as a more as a number.
And so it was a critical mistake that we made, and took us about a year to recover, in the sense of, we really found that we're going to take people that, yes, they have a fundamental skillset, but overall they've got to be passionate. They've got to be curious. They've got to be willing to get their hands dirty. They've got to be willing to help others. And a lot of times, I think that when we brought in some of these folks from the legacy brands, it looked as though they wanted the job, and they wanted the 401(k) and this and this and this. They wanted job security, but it was just more of a job to them, not a mission and a passion.
And so, we had to go back to the people that have a mission, a passion, and here we are 10 years later and, we've gone through COVID. We had to go through quite a few layoffs, as a lot of people did, but my team has just been more passionate than ever. They've stepped up like I've never seen them. They're working seven days a week, they don't complain. They want to work harder. They feel as though they're fighting through the pandemic and feel as though they're part of the brand, that they all have a voice. And so, I think that's very, very important, and that was critical that we made that shift back to that, as opposed to trying, okay well, we're going to be professionals now, if you will.
F Geyrhalter:
Yeah, yeah, yeah, And sometimes that's what it takes. You bring in the pros to learn how much you actually knew all along.
S Schulze:
Exactly.
F Geyrhalter:
And you know it in a more authentic manner. And I think that's what's important, because that authenticity, once that has been killed, it's really, really difficult for any company to keep going.
S Schulze:
Well, it's funny the way you said that was, that's the ideal. Our Director of Finance kept hiring these high priced consultants to do reviews and consulting and all this stuff, and we pay all this money and she said, "So what we're doing is, we're paying all these people to tell us what we already know and we're already doing, but we're doing better." So, we just paid them $50,000, to tell us… So, it is quite a bit when you do that.
F Geyrhalter:
Well, it's interesting because in my field, in branding, that's what happens a whole lot. You pay an agency and they work for six months to tell you what your brand needs to be, and that is the same kind of process that, I think it doesn't feel authentic. And what I do instead is, I just go in and I spend one day with the founders, really redefining and figuring things out. And then, I basically let them go, because I know that they're the best ones do actually implement it.
S Schulze:
With that said, I think that's where people such as yourself and others come in, because as the founder, one of the things to recognize though, is [inaudible 00:29:45] get your face too close to it and you can't see it. And that's when you and I would talk to bring in, because all of a sudden, one little thing switches to another little… An example, we shifted the color and one thing led to another, and now the stores were very gray walls, and it was still very pretty, but it was a gray and then a dark floor. And it got to be very industrial, got to be cold, it kind of [inaudible 00:30:12] away from who we initially were.
But, it was that slippery slope, where one thing led to another, one thing led to another, led to another. And so, you need somebody every now and then with those outside eyes to look at it from a global perspective, and look at what the foundation of the brand really was, and also what you need to shift. Because a brand is always evolving, it's always changing. And sometimes the people that are closest to it, are the most blinded by it.
And so I think that you've got to be willing and open, which we are, to bring people in and re-look at things. I think you also have to update the brand to make it engaging and interesting. You have to reshape your collateral. How are people going to look at it? How are you people going to listen? Is it through traditional collateral? Whether in store, is it more digital? Where's it going to live? And so there's a lot of elements where I think that branding and branding firms are absolutely critical in having that.
So, while I talk about the guests shaping the brand, I do believe you need experts to execute on that mission of, okay, this is what they're saying, but how are we going to get that messaging out and be consistent, as we grow in a multi-platform business? We're in 17 states right now, so what people listen to in Dallas, as opposed to Los Angeles, as opposed to, Cleveland, are different. And so, while we have to be the same, we also have to look at those various idiosyncrasies and blend them together. And sometimes, and quite often, it takes an expert in that trade to help us integrate that.
F Geyrhalter:
Absolutely. And thank you for making my sales pitch much better than I could have ever done it. Absolutely, it's so true. As we're slowly coming to an end here, I do want to ask you if you would be able to, well, this could be a pun, but if you would put Nekter into a funnel, you would choose Nekter as a brand, and there would only be one or two words that describe the entire brand, what you stand for, why you exist. Coca-Cola always used to say "Coke is happiness", that was their whole thing. And Everlane, for instance, coming in now, is about radical transparency. Zappos is about customer service, et cetera, et cetera. What is a word, and this is a difficult one, what is a word that could describe Nekter in its essence?
S Schulze:
That is a very difficult one. What would be the word? [crosstalk 00:32:50]
F Geyrhalter:
I have to tell you, usually when I've worked with clients, I worked towards this words for hours and hours. So this is very much on the spot, but just the essence of the brand, if you will. What does it feel to you? Is it health? Is it nutrition? Is it something bigger?
S Schulze:
Let me give you a very, very quick story on this. So, over the first nine years, our tagline has been, "Live the Nekter life." And while it was a decent tagline, to me, it didn't quite resonate, it didn't really tell the story in my mind, in the simplest fashion. So during this time, obviously people are working from home, people are telecommuting, and people can really identify… We have people really focused on the marketing aspect, the operations, the day to day, things of that nature. During that time, it got us and got me just thinking of who we really are and what we want to be in essence. And so therefore what we've done is, we've shifted, which will be released in a relatively short order, an updated tagline, if you will. Like I said, it's an updated tagline, which we've deemed, "Live life to the freshest."
And so the goal really is, if we can encourage people to eat one fresh thing a day, whether it be through Nekter or somebody else, then I think that's what our goal is. I think that you eat one fresh thing, you might eat another fresh thing and slowly live a cleaner, healthier life. I think that, kind of like going to the gym, the key is getting to the gym that first time, and then all of a sudden you realize how good you feel and you go a second and third.
And I think for us, the goal for Nekter when we first started was, if we could have someone just have green juice once and that motivated them to maybe walk the dog that night, or maybe eat a little bit healthier, have a chicken or a fish that night, instead of a burger or something of that nature. And so I think we wanted to simplify things and the mantra for us is, let's just start small and if it's an apple when you wake up in the morning, terrific, let's just start there. So that's really the essence of what we are and who we are and what we're trying to do.
F Geyrhalter:
Well, it's a nice blend, again no pun, between your product, which is the freshest and living life to the fullest. Which is more of the emotional aspect of-
S Schulze:
Well, and it's not even live life to the fullest. I probably mumbled when I said it, but it's "Live life to the freshest."
F Geyrhalter:
Right, exactly. That's exactly what it means. So fresh is the part that is your brand. And then if you think about live life to the fullest, that's what comes to mind when you see the sentence, and that's really the overarching brand of live life and be healthy.
S Schulze:
See, and that's where the brand experts come in, because you have "Live life to the freshest" which resonates to the fullest, which resonates to the best potential, to living your best self. And so, I think that's what it's really all about, I think. So, if we can provide that, and I think that's one thing that makes Nekter attractive, in the sense of, for me, we're doing something that is healthy, that people enjoy, that people feel better about.
As opposed to, nothing against selling office furniture, but if I came home each day and said, "Hey, honey, I sold 10 chairs today." What power does that have, or what sense of purpose does that give me? Maybe some people it does, but maybe for me, not as much. But if I know that we're making communities healthier, and more engaged and more conscientious of what they're putting in their bodies. Then, that makes me feel better as a person in what we're doing. And I think a lot of people, both our team members and franchisees likely feel the same way.
F Geyrhalter:
Absolutely. I'm going to end it right there. So let's talk about where listeners can find Nekter juice. Obviously your US only right now, but which states are you in?
S Schulze:
Yes only in the US. We're in 17 states. People always go to the website to figure out which states, but our largest presences are in California, Arizona, Texas, and now we're expanding to the Carolinas and to Tennessee, Florida. We'll be opening in the Midwest and Indiana and Illinois, not too distant future. So, we're starting to expand the brand beyond the footprint of a traditional juice bar space, in the sense of, in cold climates, we've been able to buck the trends and actually do very well in cold weather climates and we penetrated quite a bit of Colorado. We'll continue those fashions.
As far as international, we have no real plans on the books right now. I think that with what we've been through, I think the goal is to tighten up who we are and our 10 year anniversary, we thought this would be a time to refresh what we're doing. And so I think we'll spend about the next year doing that and then growing the brand. And we'll always look at various different opportunities, whether it be international or partnerships, like with Whole Foods and such. But the goal is to try and stay focused on what you do and what you do best, and let things come to you that way, in my opinion.
F Geyrhalter:
That's great. Absolutely great. So for listeners, they can go to nekterjuicebar.com and use the locator to find your stores. Listen Steve, thank you so much for having been on the show. It was a real great pleasure to speak with you and to see your viewpoint, as you built your own brand to the success that it is today.
S Schulze:
It was an honor to be on your show and I really appreciate being invited and I've really enjoyed it. So, thank you for having me and I wish you all the best, and look forward to seeing you when I get back to California and talk about some more stuff.
F Geyrhalter:
Absolutely. We have to get juice and not coffee.
S Schulze:
Exactly right. As I sit here and drink my coffee this morning, while I talk to you.
F Geyrhalter:
There you go.
S Schulze:
I'll have a juice in a couple hours.
F Geyrhalter:
All right. Thank you, Steve.
S Schulze:
I appreciate it. Thank you very much.
---
0 COMMENTS