Hitting The Mark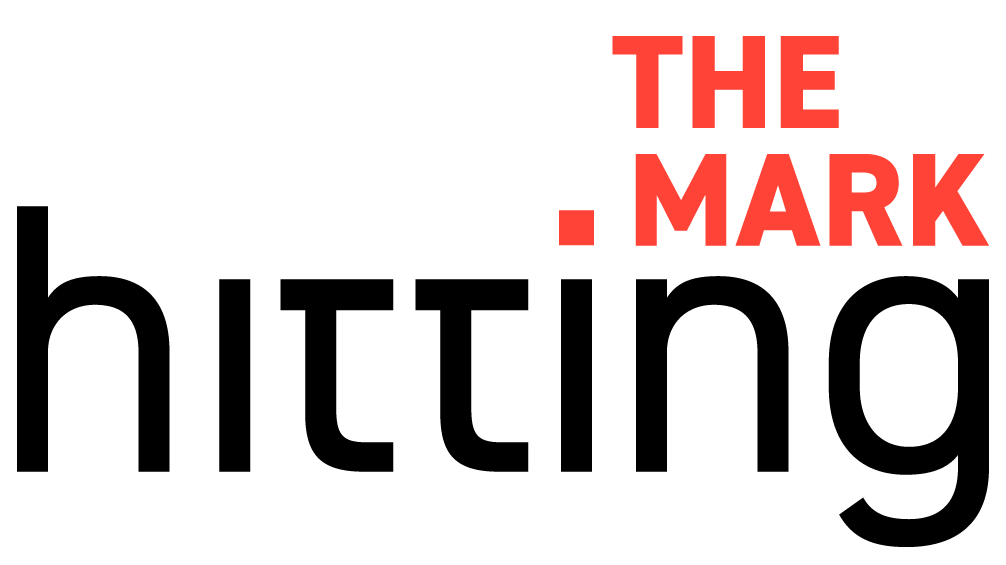 Conversations with founders about the intersection of brand clarity and startup success with your host, brand strategist and author Fabian Geyrhalter.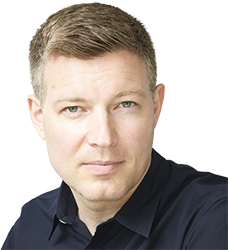 Featuring the founders of brands you know and brands you are excited to get to know:






EP045 – Phil Libin, Co-Founder and CEO, mmhmm and All Turtles; Co-Founder and former CEO, Evernote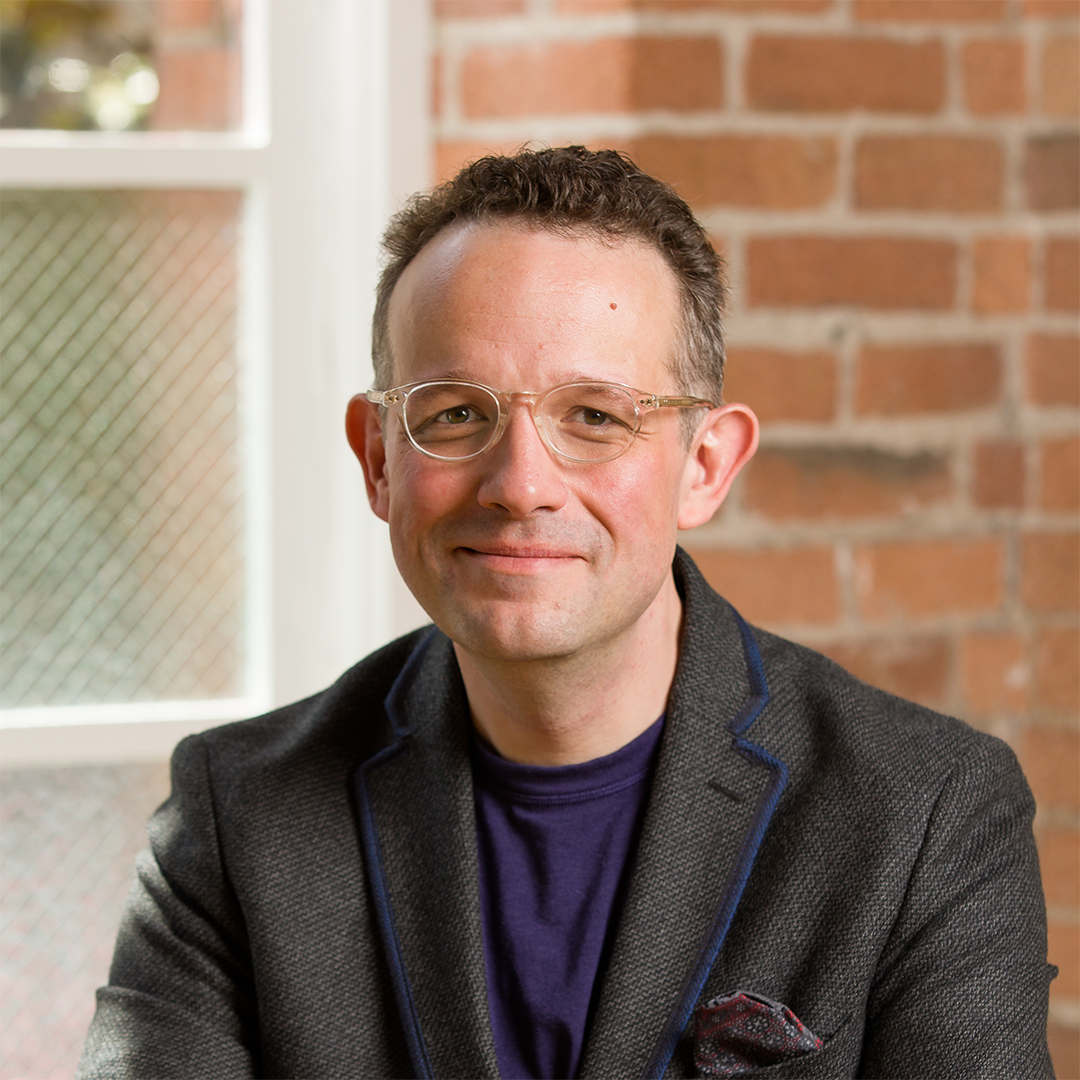 Strategic Clarity + Verbal Clarity + Visual Clarity
One of the immense pleasures I get out of hosting this show is to be in the company of amazing entrepreneurs, one smarter than the other. Phil Libin is definitely on the top of that list. Phil, of course, is the Co-founder and former CEO of Evernote who just launched another one of his many companies and brands he helped shape over the past decades. And this one is very, very intriguing. Also, because it is called mmhmm.
This episode is so entertaining, so whip-smart and so important especially if you are involved in naming or branding, or in a startup, or in creating successful teams. And even if you are not, you will greatly enjoy this, because Phil is an amazing storyteller. Maybe you'd just like to know how Evernote got its iconic green elephant for a logo? Or hear why someone who hated marketing became a big believer in the power of great branding?
Notes
Learn more about the reasoning behind the name, plus see the platform in action
Support the show and even get on monthly mentorship calls with Fabian. Join here.
Full Transcript:
Fabian Geyrhalter:
Welcome to the show, Phil,
Phil Libin:
Thank you. Nice to be here.
Fabian Geyrhalter:
Based on your new video communication tools, really neat demo in which you are actually the star. We now know that you have 123,195 unread emails back then when you filmed that. I'm thrilled you were able to take the time to be,
Phil Libin:
It's climbed a little bit since then.
Fabian Geyrhalter:
I had a feeling. I had a feeling. As a little intro, maybe it's not so little after all, but here's the story, how Fabian met Phil. We really only met twice, but a common acquaintance of ours in the Silicon Valley startup world contacted me to tell me about how the former CEO and confounder of Evernote has created this mind blowing new way of conducting and experiencing online meetings. He then told me that he would like to make an introduction, since he believes that I'm an amazing speaker. Those were his words, not mine. That he would like to have Phil give me VIP access to test drive his presentation tool in private beta. I was flattered obviously. Then he shared his secret agenda with me, which you most probably don't know, Phil. He wanted to make sure I could use my intro call with Phil to persuade him to change his mind on his company's name, because it was a very, very strange and crazy name.
I got a slot on Phil's schedule a week from that call, but then on the very next day, I found myself mentoring a group of Founder Institute students. I think it was in Singapore or London, who knows, somewhere and as they introduced the two other mentors of the day to the group, there was Phil on the call, mentoring students on, and now hold your breath, naming, with me! How to create the perfect theme for your startup. Here I am my dreams of convincing a man to change his company name after mentoring a group of founders on naming had been shattered. His naming presentation was marvelous, and even the reasoning behind his new company's name started to make at least a little bit more sense. One sentence stuck with me. Phil, you said creating a great name is the down payment on your reputation. I have since tried out your presentation tool and it truly is game changing. While I have seen your new brand with that very name and all launched very, very successfully. Phil, why don't we start with the name? Mmhmm? Will you tell my audience or shall I reveal the name?
Phil Libin:
Please go for it.
Fabian Geyrhalter:
Oh, I think I just did.
Phil Libin:
Maybe
Fabian Geyrhalter:
This is very confusing. Your platform's name is Mmhmm. M-M-H-M-M, correct? That is hilarious, like many things you say. It was important to have a name that you can see while you're eating. You can do that. I definitely checked off that goal. What are the goals did you have with the name when you said set off to create this name?
Phil Libin:
There's lots of jokey reasons about why we, when we named it that. In factI just put up a demo of Mmhmm. Users demo and some of our new features, talking about all of it, or at least some of the very jokey reasons for it, but really, I wanted something unique. I wanted an unusual name. In that mentoring session that you and I did at Founders Institute, I didn't talk about the name Mmhmm. It was still secret back then. I don't think I advise people to do anything like this. This is definitely not the conventional way of naming products, but we've been making and naming things for a few decades we wanted to do something different.
Fabian Geyrhalter:
What I found so intriguing about Mmhmm is that you told me that it might just be crazy enough that, in half a year from now or so, we may see all these legacy companies start struggling to come up with similar names as they will try to compete with Mmhmm. They're going to try to fit in, and they're going to have a really, really hard time fitting in with a name like Mmhmm. Now that your platform has launched it all looks really not crazy, but really ingenious because you created a talking point. Not only is the app, the platform, the experience something totally new, something totally different, but you matched it with a name that is so different that everyone grins. I've seen a couple of interviews or people talking about the platform and everyone who talks about it just has to mention the name and has to talk about it. It's really ingenious talking points, so how could we have ever questioned you, Phil?
Phil Libin:
I think people make fun of the name a lot, which obviously we knew it would happen and you can't be afraid of being made fun of. That is probably the fear that holds back the most creative people from doing things in life and it's okay. It's okay to have something that's funny. That's going to be the talking point. We were very much not convinced in the beginning, and I'm still not convinced, that Mmhmm isn't a really bad name. It might be. It might be a terrible name, or it might be a great name. Actually quite likely it's both, it's probably really good for some things and really bad for other things, but that's sort of typical.
That's typical of things that are sharp. They are both great and terrible. It just comes down to optimizing. You don't net those out, the bad things don't take away from the good things or vice versa. You just have to decide what's more important. I think for most things, many things in life, but not all, but most things creatively, the positive is more important than the negative. You don't pick the name that's the least bad, or that averages out to the best. You pick the name that's the best, even if that name is also the worst, because then at least you're guaranteed not to have a name that's boring. T that's the worst case scenario, is just something that no one remembers.
Fabian Geyrhalter:
Especially for a brand like yours, where it's anything but boring, you actually want to shatter that idea of boring online meetings. It starts to have personality and you couldn't have a name that is not fun, or doesn't have personality, or it doesn't shake things up.
Phil Libin:
We could have.
Fabian Geyrhalter:
You could have, but it's smart that you didn't.
Phil Libin:
Our actual thinking was that the product that Mmhmm the product, the company, it's really for performing. We think about what is the verb that you do in our product. We decided pretty early on that we aren't trying to be a communication product. We're not trying to be a collaboration product. There's a lot of those, there's a lot of very good ones. We're not trying to replace where your team works together. We're not trying to be the new Slack or Figma. We're not a place to hang out and meet interesting people like Clubhouse. What you do in Mmhmm, the verb, is you perform. Mmhmm is for performing and it's for micro performances. Our theory is that everyone is a performer now. Everyone has multiple times every day where you say, attention on me, I'm going to do a bit. I'm doing something right now.
Pay attention to me. You're on. Maybe only for a few seconds, or a few minutes, or maybe for a long time, some of these micro performances are pretty macro, but you're always performing. You're performing for your coworkers, for your kids, for your investors, for your social media followers, whatever. Mmhmm is the thing that elevates that performance, especially over video, since all of us are now living on video, it's more important than ever, because for most people performing over video is just dreary and ineffective. The product is for performing. I really liked the idea that the name Mmhmm is a name that is extremely easy to say accidentally. Everyone says that, just in this conversation. I think.
Fabian Geyrhalter:
Mm-hmm (affirmative).
Phil Libin:
We both said it just in agreement. Exactly. You just notice it all the time now. It's trivial. Everyone can say it without thinking about it, but if you want to say it intentionally, if you want to say it on purpose, like say it as the name of the product, even I have to like pause for half a second consider how I'm going to say it. Consider which syllable am I going to inflect? I have to take a half second pause, I have to breathe, and then I have to say it. Every single time you say the name intentionally, it's like a little performance. I thought it was really beautiful that the product that's meant to elevate your performance starts with a little mini performance every time even think or say the name.
Fabian Geyrhalter:
Performance that is so natural, like riding a bike, but then explaining how to ride a bike. That's the problem. Actually having to say, Mmhmm, it just takes an effort, which-
Phil Libin:
There's something really interesting about the mindfulness and the intentionality of it. Something very zen. I'd like the idea of know every other thing that I've ever named, every other company or product. In fact, every other product name, I think, that I've ever encountered in my life, you can say it thoughtlessly. You can say it. You just rattle it off, after you learn it after the first couple of times you learn it, you just say it and it doesn't mean anything. You can say it without thinking. I think it's really unique to have a name that you can't say thoughtlessly, at least I haven't been able to get, and I've been saying it for a couple of months now. You can't say thoughtlessly. It mindful. It's almost a zen thing, which I find really beautiful, but also completely realized that people are going to make fun of it and that's totally fine. We decided to lean into their making fun of it. We had all sorts of jokey reasons about.
Fabian Geyrhalter:
You really bring that home. You're not hiding that, because it's impossible to hide! I think it's also hilarious how even during this conversation Mmhmm keeps coming up and now I'm super self-aware, because now it's actually your brand. You have completely brainstormed us. Every time we say Mmhmm, we're like, oh, that's right. Which is definitely more effective than if you just casually say Zoom.
Phil Libin:
Yeah and I think Zoom is actually a really good name for that kind of product. It's good. It's great. I think we try to do something both a little bit better and a little bit worse, and we knew that it would be simultaneously better and worse. We were fine with that, because we really care about the better part. We discount the worst part.
Fabian Geyrhalter:
You leaned into it, celebrated it. On your LinkedIn, you have these hilarious one liners describing your roles. For your time at Evernote, you state, "Assembling a brilliant and hardworking group of people, then making sure you have enough coffee to change the world." and for Carrot Fertility, you write, "Help with strategy and product design, all my name ideas have been rejected." that is the description of you advising Carrot Fertility. Sometimes you're swimming against the stream with your naming ideas and people do question them, so-
Phil Libin:
Usually.
Fabian Geyrhalter:
That's hilarious, but back to the whole Mmhmm brand and how it came together. The logo, which by the way is really, really cool. It reminds me a bit of the flexibility of the iconic MTV mark and those of us who, you and I are close in age.
We remember that iconic MTV mark. It's a three-dimensional cube made up of really fat letters. That's what yours is like, M-H-M, which lends itself to any color or image effect, hence perfectly showcasing what Mmhmm is all about. It's about versatility and presentation. Then that's what that entire cube is about and the way that you guys rolled it out, you guys and girls over the last couple of weeks, how did that logo get crafted? I know you were very hands-on with the name and the copy, since it is very much your style, but how much so with the visual aspects of the brand?
Phil Libin:
I love the way that the logo came out. It's actually the name, it's M-M-H-M-M, just the other two Ms are on the other side of the cube.
Fabian Geyrhalter:
Correct, correct.
Phil Libin:
You can't see them, but if it'll ever rotate it'll do that. I have no discernible talents. I had very little to do with actually like making or drawing it. I've worked closely with the designers. I'm just lucky enough, we have amazingly talented visual designers. The logo was a collaborative effort. It was made by Carlos [Rockford 00:00:12:57], and Allie [Packard 00:00:12:58], Gabe [Kapadoniko 00:13:00], Chris [Plobe 00:13:00], a bunch of us brainstormed on it, did iterations. We all live in Figma. I actually left off a few people who worked on it, because there was like a dozen people, but Carlos and Allie were the two main visual designers at All Turtles that worked on this. We all live in Figma, so we just spent, it was a couple of weeks of diving in and exploring lots of variations and talking about them and trying out many, many different things. I used to do this. I think I actually did that. I did a little presentation during our FI class together about the Evernote logo. We talked about the process we went through.
Fabian Geyrhalter:
You have, you have, and that's actually one of the topics I want to jump into, but yeah.
Phil Libin:
I think we will eventually do, it's a little bit presumptuous to do this for Mmhmm. Let's see if it's actually successful in a few more months, but I'll probably do a similar thing, but it was great, but the short answer is I'm a ridiculously talented designers and let them do what they do and try not to get in the way too much.
Fabian Geyrhalter:
I think it's overly smart to actually to actually hide the rest of the name behind the logo, because it is three dimensional, which also speaks so much about how your presentation tool is actually changing the experience, because everything suddenly becomes more dimensional and you add all of these layers. In a way, seeing that the name is different and is problematic. The logo is too, because now you're only showing half of the name, which already is problematic, but if you actually look at the big picture, it is really ingenious and it's absolutely cool. I would invite everyone to at least check out the Instagram handle and take a look at some of those variations of the Mmhmm logo, because it comes to life really nicely.
Phil Libin:
Almost daily we're posting different variations of it on Instagram. It's just beautiful. Clever and interesting, fine, but it's just beautiful. There are versions of it and some of the treatments that honestly make me want to cry when I see them. They're just so nice. I'm just overwhelmed by the talent of the team. A lot of times it's playful, you mentioned the old MTV logo and that was definitely an inspiration, like very much so in fact, really early in the process, I said, I love that the eighties MTV logo and the fact that I can remember versions of it, where it was furry, or had a leopard print, [crosstalk 00:15:25] around, it would go to the moon. I really loved that vibe. We very much wanted to capture some of that spirit, as an homage to that early burst of creativity around MTV.
Fabian Geyrhalter:
I'm glad my mind reading skills are still there. The beauty of that is that it can survive a decade without a problem, because you can just adjust it to whatever the next trend is in logo design and it's still the same logo and I think that's-
Phil Libin:
It's rarely the same twice in fact. In fact, we already have probably a hundred different treatments of it. The shape itself stays the same, but we specifically made it to, it contains multitudes. We can put things inside of it. We can put it on top of other things. It's meant to be constantly changing and adjusting its mood, just like the idea of that what the product does.The product is consistent hopefully, but what you can do with it is endless. We want it to get some of that spirit across.
Fabian Geyrhalter:
What has been the biggest success of the past weeks since launch? We talked before launch, I think you said you're going to launch on June. What was it June 43rd?
Phil Libin:
37th.
Fabian Geyrhalter:
37th. Did you launch on the 37th? You made it?
Phil Libin:
July 7th, also known as June 37th. Originally the joke it was, I told investors that was going to launch in June, that the beta was going to launch in June. Then we actually looked at the schedule and how much work we had to do. We're like, well, okay. June 30th. The last day in June. I wanted to make sure I was true to my word. We decided to launch it on June 30th, but then we realized that that was right before the 4th of July weekend, which in the US you don't want to launch right before then, because I want employees to be able to enjoy the weekend without the death march of saying, "Oh, we just launched and there's bugs and whatever." so we decided to just postpone it by a week, but at that point I already told investors sometime in June. It was easy to just say, well, June 37.
Fabian Geyrhalter:
Since then, what has been the biggest success? Or how do you or will you measure success with Mmhmm?
Phil Libin:
It's way too early. We're only a few weeks into this. We're only a month old or something, depending on when this airs. Way too early to declare any success, the way we measure, the way we're going to measure success is impact. What we care about is making the world a little bit better, because our product exists in it, than it would be if a product didn't exist in it. For Mmhmm specifically, that's about getting into the hands of people whose careers lives, jobs, art, whatever will be enhanced, will be improved, because they've got access to this product. It's really a community measure of success. We are starting to, very early days, but starting to work very carefully about getting this into schools, into the hands of teachers and students, but also to artists, and performers, and entrepreneurs. At least in the beta, we want use cases of people who can literally say, "Something important in my life, my job, my career, and my art, my studies, my teaching, something important to me was made better, because I used this product." once we have that, then we can think about, can we make that true for 10 people, for 10 million people, for a billion people, the scaling comes after the impact.
Fabian Geyrhalter:
I like that. This is only one of many products that share your vision of making entrepreneurship get the job done, as you call it, with your company All Turtles. How did the All Turtles name come about? It is definitely a very unusual name and I assume you're not all moving extremely slowly in your software development. Besides June 37th, but tell me the story behind the Turtles.
Phil Libin:
I think it was almost a dry run for Mmhmm, I wanted something unusual. What we're doing at All Turtles is I think a fairly unique model. It's very easy to compare us to other things that feel like they're similar to it. Various incubators, and accelerators, and labs. That's inevitable, of course, we're going to be compared to that and that's fine at the end of the day, everyone wants to compare things to everything else. It's okay, but we wanted an unusual enough name so that it added some friction. I wanted a name that was so unusual that it forced you to make a new box in your head to put it in, so that it wasn't natural to like, oh, okay, it's one of these.
And stick it into the box next to other things. Obviously, that's asking a lot for a name. We don't expect the name to do quite that much heavy lifting, but that was the philosophy behind it. It comes from turtles all the way down, which is, I think it's a Bertrand Russell anecdote or reference, it's probably apocryphal, but the idea is Bertrand Russell was giving a lecture about the structure of the solar system. At the end, everyone claps, but except there's one old woman that gets up. In the story, it's always an old woman, because old stories are always misogynists. In fact, when I was telling the origin story originally, I was to say, and then this old person gets up. Then my confounder, Jessica, was going to be corrected and be like, "No, the story is old woman, because [crosstalk 00:21:06] misogynist. Don't mask that just say old woman." you're right. Whenever I disagree with Jessica, like 98% of the time, she's right. A good quality to have in cofounders.
This old woman gets up and says, "Oh, everyone knows that this is totally wrong, what you said, because really the earth rests on the back of a giant turtle." and he says, "Well, that doesn't make any sense. If that's true, then what's the turtle resting on?" and she says, "Everyone knows that! It's turtles all the way down." it comes from that, it's turtles all the way down. Whatever we've built, we did it, because we stand on the shoulders of the people who came before us. We hopefully support the next generation of people who are going to build the stuff on top of what we make.
Fabian Geyrhalter:
It's a nice story. Of course, when you go to allturtles.com, all you see is All Turtles. Literally it is a site about turtles
Phil Libin:
That is not our website, but yeah, that's true. Our website is all hyphen turtles.com. [crosstalk 00:22:06] turtles URLs.
Fabian Geyrhalter:
Which brings me to the ever-fascinating topic of mine. How important is having a dot com to a brand these days, in your opinion? Everyone knows my opinion, but in your opinion, how do you advise startups on this?
Phil Libin:
Look. I don't think it's that important. I know you think you do it is. I think, look, it's nice to have, but if you look at the list of 10,000 things that are nice to have, or even 20 things that are nice to have, I wouldn't rate this in the top five. I just don't think that most entrepreneurs have time to work on anything other than the top five most important things. Until they do, until you're much bigger and better resourced and whatever. I would say, I would try to get the dot com and if you can get a great, and if you can't, I wouldn't let that block you from doing something. Definitely don't fixate on that.
Fabian Geyrhalter:
It's not in your top three or five criteria for having a .com domain?
Phil Libin:
It's not in the most critical things. I would much rather have a great brand and not have the.dot com URL than a mediocre brand and have the dot com URL. That's clear to me, at least.
Fabian Geyrhalter:
Did you knock on the turtles website and ask if the domain might be available?
Phil Libin:
I think we tried to. I think we actually made some progress with the person. They disappeared or something and we had more important things to do, so I don't know. Some day. I'm not opposed to having it. I just don't think [crosstalk 00:23:45]
Fabian Geyrhalter:
I think it's always so fascinating, because as of late, and that might also talk a little bit about the trend in this and that I might be able to wrong fixating on the dot com very much with branding work, is I interviewed these founders and they have amazing brands, like yourself. Then I go to the website and it is horrible, horrible, horrible website work of someone that owns a domain name, but it's pathetic. It's something where you know, this is just someone who has a hobby and who hasn't attended to the website since the days of Netscape. Yet they don't even get back to your emails. They're not interested in making a quick buck for a website where no one goes to it! It's fascinating for me, but now that we have already entered the animal kingdom with All Turtles, why don't we talk about Evernote? How Evernote got an elephant as its logo, because I definitely want to check that off our today.
Phil Libin:
That was the other reason for All Turtles is that Bertrand Russell origin story refers to the Hindu, it was some version of Chinese and some version of Hindu origin, cosmology creation myth where the earth is actually standing in the back of a giant elephant and the elephant stands on the turtles. Then it's turtles all the way down from there. My previous company was an elephant and the next fundamental animal is the turtle, so it made sense. Then it's turtles all the way down, so it's going to be All Turtles from now on. That was the little bit more esoteric reason.
Fabian Geyrhalter:
The logo, that's the story behind the elephant and why the elephant was chosen for Evernote?
Phil Libin:
I didn't name it. I didn't pick the name, the name existed before and I wasn't that crazy about the name. I thought it was okay, but basically, at that point it wasn't worth changing. It was fine.
Fabian Geyrhalter:
A little too descriptive for Phil?
Phil Libin:
I think that's right. I think basically, the framework I like for naming, which we don't really follow ourselves, but it's fun to know about it. The thing I recommend that people read is the Igor Naming Guide, which talks about four different types of names. I think it's useful to read it, even if you don't follow it, which we don't really follow it, but it's useful to read it just to understand the vocabulary, so that you can have a discussion about names. You at least have the right words to use, because it's hard to do it. There's so much philosophy and theory behind it. It's hard to have a general discussion without the basic vocabulary.
It's useful for that, but Evernote, to me, feels a little bit too functional, but obviously having said that the name worked out great, but the other lesson from that is the name is just one part of the brand. The name isn't necessarily the most part of the brand. It's one part of the brand. The logos is a big part of the brand, the whole identity, the fonts, the colors, the brand voice, how you talk about it. These are all brand. You assemble a brand out of all these things intentionally and very rarely do you have the luxury of choosing every element of a brand at the same time. We had that luxury at Mmhmm, but it's really rare, where we could say, we can control everything. We can control the name, the colors, the logo, everything. We set the voice, all of it. The vast majority of the time, you don't quite have that luxury. With Evernote, we did it so that the name was there, but we did everything else.
Fabian Geyrhalter:
The logo with the elephant, to a regular user, it seems pretty far fetched to understand what the Evernote has to do with the actual app. How was that story conveyed or did it even matter and it just became a symbol that was, quote, unquote symbolic from the get-go and it was so different?
Phil Libin:
We hired this amazing designer, Gabe [Combdako 00:27:55], in the early days of Evernote to help us think through the identity. Ex Apple person and he's currently the lead product designer for Mmhmm and All Turtles, actually.. Still working with him, what's it been now? 14 years later or something. The most important thing is once you find amazingly talented people, do everything possible to stay in their economic orbit. This is the main thing that I do, is I try to find every possible way to keep a group of hyper talented people together, because you can walk through walls with them. You just need to have an appropriately reasonable destination and you can get there.
We hired Gabe and we went through a process. We had lots of different options. There's, I think, presentations of me online talking about it, but didn't start out as an elephant. There was lots of options we considered. In fact, he came back with a few different options, including a couple of elephant treatments, which we rejected, because the group that I set up to try to figure out the logo said the elephant is too dangerous to go with, because there's too many negative connotations, "Oh, it's slow and it's big, feels [inaudible 00:29:14], blah, blah, blah." I liked it, because elephants are very good memories, an elephant never forgets, I thought Evernote was about remembering things, that was the connection, but we rejected the elephant, because it was the most bad of the designs and we wind up going with something really boring.
Then basically I woke up the next day after that decision was made and it didn't feel right to me. I think we picked the safe choice and I just didn't feel right, but we back and said, "Let's go with an elephant, but we need a few more iterations of the elephant." and the elephant itself, we had literally a hundred different versions of the elephant. There's pictures floating around of different elephant versions. We went through lots of different ones. For a while, it looked too much like the Republican party elephants. We panicked and said, "We got to make sure that it doesn't look like it's the Republican elephant. It's a totally different elephant." but eventually we came up on this one and it was great.
It was a by far the best decision early on that we made this logo, this identity for Evernote probably got us literally a hundred, $200 million worth of free publicity and marketing by Apple, by Google, by Samsung, but all of these companies that were putting up app stores and platforms, and they all just featured us, because we had a pretty good product, but I think equally as importantly, because we had an amazing looking identity that they were just like, it looked better than the app icons and logos of other stuff that they would put up. We would get into every single poster, marketing campaign, whatever, because it was a good product, but also, because it looked really good. That was by far the best few thousand dollars that we spent. The ROI of that was pretty incredible.
Fabian Geyrhalter:
It's so difficult to show ROI with a brand identity, or with a brand name. It's really difficult. I love that you say that, because it is measurable. What I also really, really like is that you, throughout the entire episode today, you really talk about how a safe choice is most often not a great choice. As you know, with most of corporate America, that is absolutely the other way around with decision making when it comes to name, when it comes to brand, when it comes to all of those pretty intrinsic ideas that they come out and very often they end up being a little bit too meh.
That is the lesson that just everyone has to hear over and over again. Coming from someone who sold their software development company for $26 million 20 years ago. Then you co-founded Evernote. Now you're kicking serious butt with All Turtles, and it looks like with Mmhmm. Obviously you did plenty of things in between. These days, you also mentor startups on a lot of topics, including branding. I want to circle back to that, you already started talking about it, but what does branding mean to you after everything that you have branded in your life and that you've been through what does branding as word, because it gets pretty bad rap, very often the idea of branding, especially with startups. It seems like it's a waste of time. It's a waste of money, but you and I both know if you actually do something that's really outstanding, it can be a huge game-changer for a startup.
Phil Libin:
This is the lesson that I keep learning again and again in life. Maybe I'm starting to demonstrate learning behavior and actually like internalize it, but I'm an engineer, by background. I'm a programmer, computer scientists, computer nerd. I had a very large amount of disrespect early on in my life and career for anything that had to do with marketing, with branding, with intellectual property. I didn't like any of that stuff. I had the typical nerd, programmer approach, like, hey the programming is the real work and everything else is marketing, blah, hate it. Then I started working with people who were much smarter than I was in these fields. At Evernote, the person that ran our marketing was Andrew [Sincove 00:33:17] he's a big, important person at Etsy right now. [inaudible 00:33:24] the lesson from him.
He was like, "Look, yeah. When you say marketing is stupid, what you mean is bad marketing is stupid and it is, and the vast majority of companies have really bad marketing and it's really stupid. If your attitude is marketing stupid, you're going to get bad marketing. You're going to prove yourself to be right. Good marketing is actually amazingly important, just as important as anything else. Shut up and let's do some good marketing and you'll see." and I was like, wow, absolutely. That's totally right. The same is true as naming and the same is true with branding. If you do it badly, it's dumb, but if you go in with the expectation that it's going to be bad, then yeah. It's going to be bad and it's going to be dumb.
I felt that bias, that engineering bias, but my eyes were opened repeatedly by various people that I work with about this. Same thing with intellectual property. Leonid [inaudible 00:34:18] has been working with us on IP for more than a decade now, since Evernote days. I would get into these big arguments with him about patents, like patents are stupid. Patents are bad for the world. The IP industry is terrible. He was like, "Bad patents are bad, good patents are good." patents that are written to be either poorly or specifically written to be bad for the world and not actually describe anything and try to do all this stuff. Yeah, those are really bad.
Let's not do those. Let's do good ones. This philosophy, again, I'm not smart enough to understand that from the first time was explained to me, so it has to be explained to me over and over again, but it's fundamentally true. Definitely feels this way with brand, with everything else. Now I think that you're making a product, you're making a company, the brand is, at the end of the day, I don't know if it's the most important thing, but it's in that package of most important things. It's so important that it's hard to separate from anything else. It's hard to separate from the team, it's hard to separate from the product design. Those are all areas. The product design, the team design, the culture, the brand, they're all so amazingly central and important that, if you do them right, they're inseparable and you definitely need to have the appreciation of what all of them mean.
Fabian Geyrhalter:
Listen, I promised you I'm only going to take that much of your time. Most important. Listeners who want to learn more about Mmhmm or get an invite to be a beta user, where and how can they go about that?
Phil Libin:
You can just sign up at mmhmm.app, M-M-H-M-M dot app. I like palindromes. That's one of the names. I like names that are the same forward and backwards. Go there and sign up. We are inviting people, hopefully pretty rapidly. We're sending out invites every day. There's always a wait list, but we're sending out invites every day and we are planning on going live, full general availability release. It's Mac only for now, for this stage of the beta, but a Windows version is coming and we're planning on being live on Mac and Windows this fall. Not too long to wait until it's generally available for everyone.
Fabian Geyrhalter:
Especially in 2020, it seems to go by rather quickly, which is a really, really good thing. I would say. Phil, thank you so much for having taken the time. Really appreciate your insights. This was absolutely amazing.
Phil Libin:
Thank you. That was super fun to talk to you.
---
0 COMMENTS