Hitting The Mark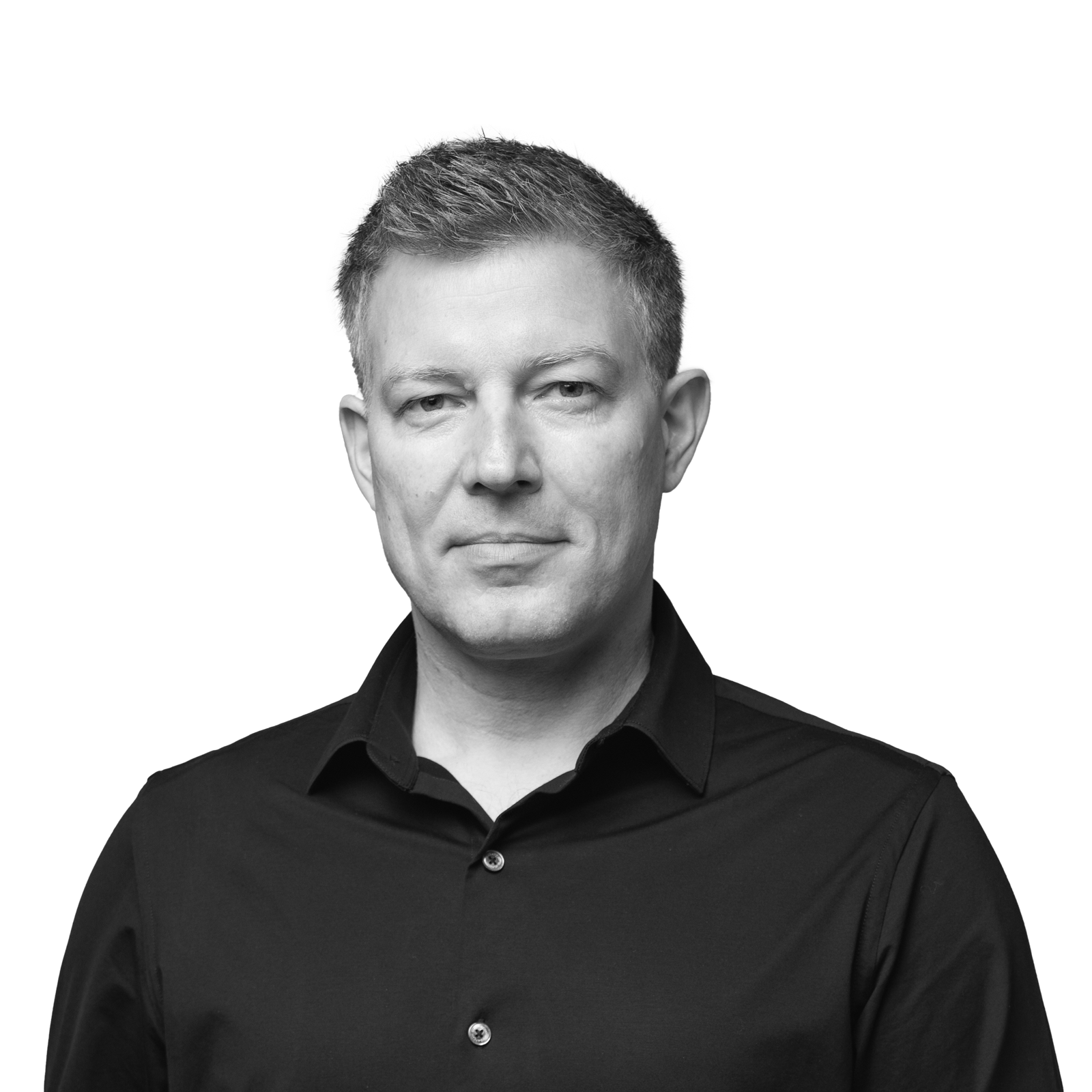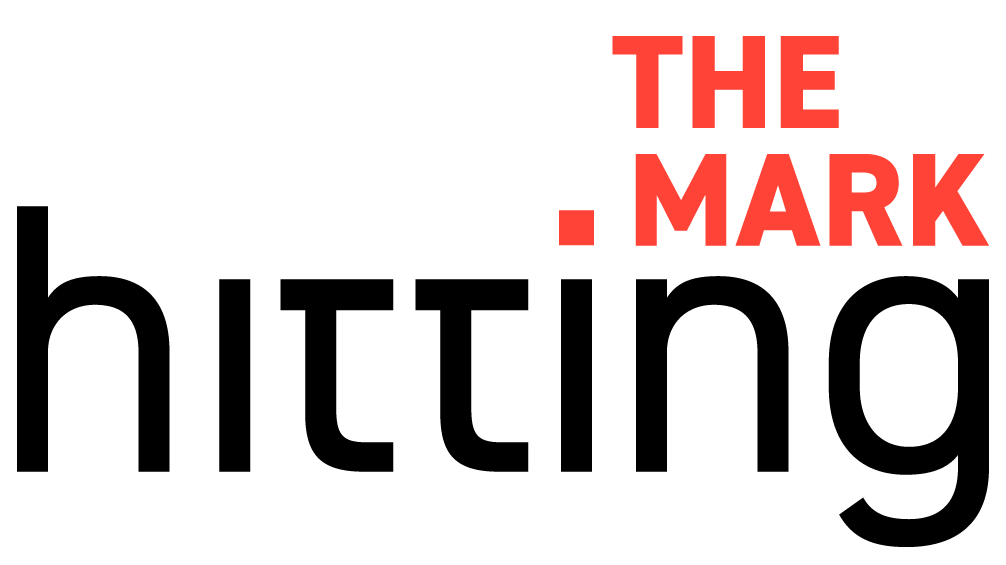 Conversations with founders about the intersection of brand clarity and startup success.






EP048 – Shannon McLay, Founder and CEO, The Financial Gym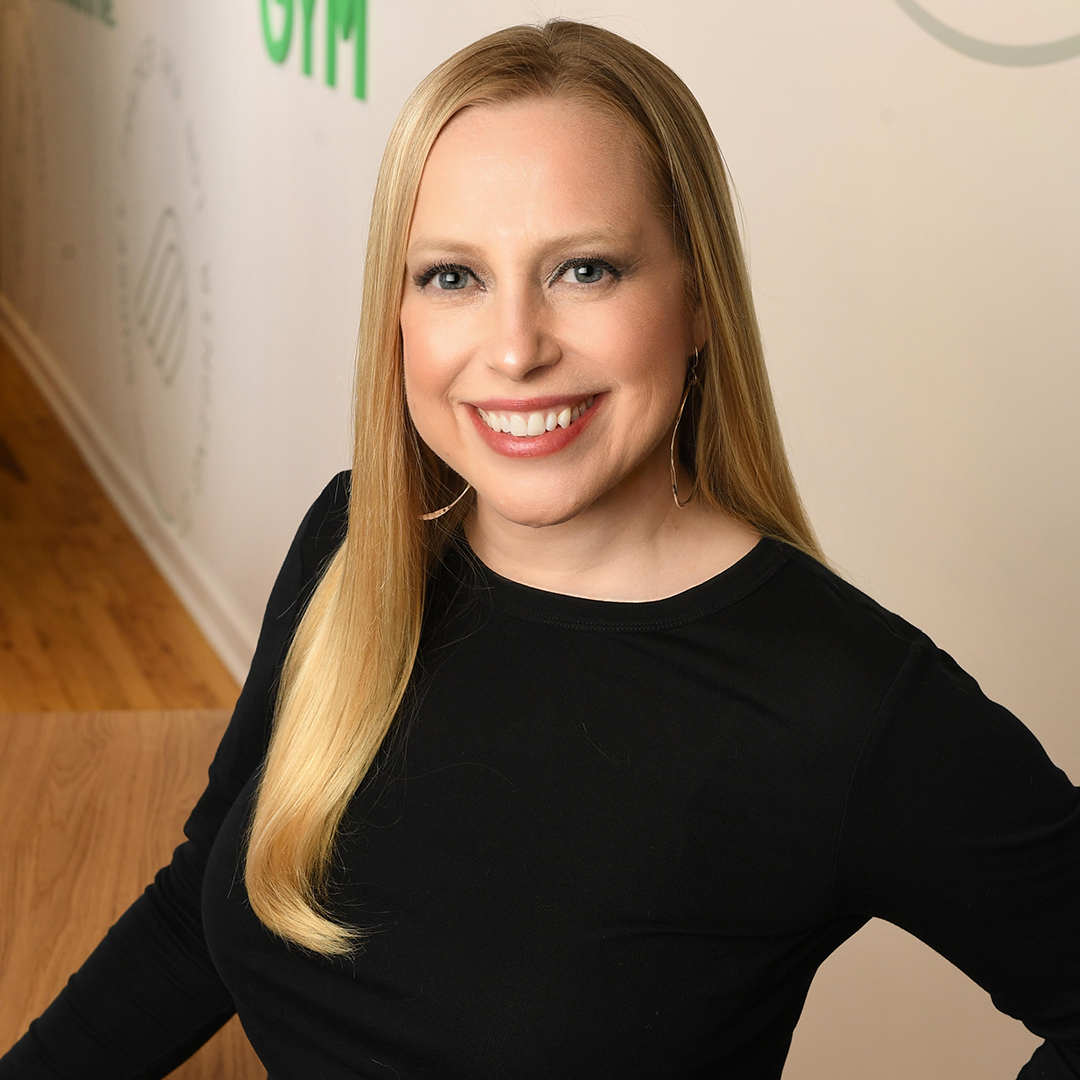 Strategic Clarity + Verbal Clarity
Shannon McLay built a gym to work out your finances: Monthly memberships, trainers, the whole nine yards. You are matched with a BFF – your best Financial Friend – the call to action on the site says 'Let's crush some goals' and trainers welcome you by saying 'You are about to get financially naked with me.'
It's the Financial Gym, and it all started with the name. Shannon built this brand on experience and a lot of fantastic brand gut instincts. This conversation was a complete blast and her brand may just be the type of brand that the world needs right now.
Notes
Learn more about The Financial Gym
Support the show and even get on monthly mentorship calls with Fabian. Join here.
——–>
Full Transcript:
F Geyrhalter:
Welcome to the show, Shannon.
S McLay:
Thank you. So happy to be here.
F Geyrhalter:
Yeah, thanks for being here. You are the CEO and founder of The Financial Gym, a fitness inspired personal financial services company that to me shouts millennials and Generation Z. I have proved since my brand consultancy's creative lead, Chessy, brought up your brand to me and she shared the surprise swag bag with me that comes with a tote saying, "Money is my spirit animal." It also has a little card that's signed by you. Then I had to look into Financial Gym a little bit more because she was super excited about it. She just signed up. I had to immediately invite you to be on the show. I'm a huge proponent of financial literacy and empowerment. How could you not be, right?
S McLay:
Right.
F Geyrhalter:
I'm originally from Austria where things are a little bit different than Europe when it comes to financial literacy and the whole social environment, but here in the US, it is definitely a crisis. I heard the statistic. I believe it was even a Forbes article that I researched where they mentioned The Financial Gym, but they say that about 40% of Americans would struggle to come up with even $400 to pay for an unexpected bill. That is unbelievable.
Obviously, what you're doing is crucially needed here in the US, creating that kind of platform that speaks the language of the next generation is absolutely heaven sent. How did it all start? Give us a quick tour of what happened in the last, gosh, like eight, seven years, something like that, right?
S McLay:
Seven years. Seven very long years stated. And yet they've gone by in a flash. So yeah, we are dealing with a financial health crisis and it's been around for a long time. I wasn't really aware of it until I became a financial advisor at Merrill Lynch, and I became an advisor after a 13-year career in financial services where I was working for investment banks, for a hedge fund briefly. I was always around money and making money, so I didn't think too much about my own personal finances, my solution to my own personal finances was always, "I'll make more money," and I always did.
So I just didn't even think about it. Then I became a Merrill Lynch financial advisor, because I felt like I needed an advisor. I was now in my early 30s and about to buy a home, and have a child, and all that reason to feel like you need some financial planning. When I looked at the financial advisory space, I became woke to it and I always say 85% or pretty much old white man and no offense, I will say I love men, I married one, I birthed one. They're fantastic, but money is really personal.
It felt very unfair if somebody couldn't find who they wanted to work with. I thought if you can't beat them, join them. So I became a Merrill advisor. To work with me, you have debt of $250,000 in assets. You didn't even count as a client unless you did, and I didn't think anything of that. I thought this will be easy for me to find clients. I have been around money, and I was finding clients.
I laughed, because the gym never would've existed if I took the advice of my first Merrill advisor/mentor. He said, "Pre-screen all your meetings. Make sure that they have money before you even meet with them. Because if they don't have money, they won't even count. So they won't even waste your time." I remember thinking to myself, because he was an old white guy like, "Okay, boomer." Before, okay boomer was a thing, right? I was like, "What?"
I was like, "I have plenty of time. I can meet with whoever I want to meet with and I'm not going to ask somebody how much money they have before I even have coffee with them." So I needed a point of taking every meeting, and one of my first meetings with what I would then call my pro bono clients was this woman who was looking for a financial planner and came through a friend of a friend. We sat down and it was like a scene from a movie.
She was like, "I have 250,000 of student loan debt. I make $50,000 a year and all this stuff." Like, "Oh my God." The kicker for me was she said, "And I feel unlovable. Who would want to marry me with all this debt?" I had no idea how to help this woman. I hadn't seen a profile like this before and I thought a Merrill Lynch wealth management package is going to just depress her. So I couldn't help her at Merrill, but I wanted to help her, and I figured out and did a plan on the side.
Then I became the process of becoming the worst financial advisor ever, because I loved my clients with no money. I found real joy and passion in helping people figure out their finances, and that led to I call the Oprah Ah-hah week for the gym where I started with a meeting with a couple. We were doing their quarterly review, and they had $1.3 million invests with me and their portfolio was down 3%.
It was like the end of the world for them. They are like, "Where's our money? How are the kids going to go to college? How are we going to pay our bills?" I spent an hour of my life making them feel better about being a little less rich. It was just really soul-sucking. I thought, I guess this is what an advisor does.
Then two days later, I had a plan meeting with a pro bono client. I did a plan for just like we do at the gym, just bulleted, "Here's how much you need to save. Here's how you deal with the student loans. Here's what you do with the credit cards." At the end of the meeting, she said, "You know you're saving my life, right?" I was like, "This feels so much better than that meeting." It was the ah-hah of, "I need to create a business for people like this," which is the majority of Americans like you're saying.
It all came to very clearly. It's interesting I think about this a lot, because I never wanted to start a business. I never wanted to be an entrepreneur, but in that moment, everything was very clear. I was also in this weight loss journey and I remember thinking around the same time like when I wanted to get physically healthy, I had so many places I could go to physically healthy. But if people want to get financially healthy, where would they go?
That was my dilemma is where do I send these pro bono clients to a place that's going to treat them like human beings with care, and decency and respect just because it doesn't matter what's in their bank account. I thought, if you want to get this financially healthy, you go to a financial gym. It was very clear to me I said, "It's like H in our block, but fun and cool, and advisors or trainers they wear jeans and T-shirts." People pay a monthly membership fee just like a regular gym, and that was seven years ago.
F Geyrhalter:
That's amazing.
S McLay:
In a long seven years.
F Geyrhalter:
No, I'm sure. What a great story. It literally came to you the whole gym analogy came to you immediately, because of the situation that you were in, but did it all start with that brand name of financial gym and everything just, it all just came together right in front of you?
S McLay:
Yeah. You know what's really funny is I'm a blonde so I tell people, "I'm not really that creative." It's very clear to me.
F Geyrhalter:
Hey, I'm a blonde. I'm creative. You're putting a bad wrap on those.
S McLay:
No, I own my blondness. I just remember thinking it's a financial gym, a place to go work out. The funny thing about the brand over the seven years is that you can imagine I've had brand specialist say to me, "Have you ever thought about changing the name? Because it's just so obvious." They don't like it because it's so obvious and I'm like, "But I like it because it's so obvious." Because in my mind we're like the Kleenex of financial health. Where else would you go but a financial gym to get financially healthy?
That always surprised me when we got into the branding process formally. So seven years ago I thought it's financial gym, we own the trademark for it. I thought this is it, it's financial gym. Maybe at some point I thought maybe we're the money gym, but we kept coming back to Financial Gym, because I didn't want it to seem like a cash payday loan place, which would feel more like a money gym. I said, "It's Financial Gym." Then we went through this formal branding process after we raised our first round of venture capital money.
Everybody that we interviewed for the process wanted to create a new name. Everybody wanted to create a new name.
F Geyrhalter:
How interesting.
S McLay:
Yeah and I was like, "Money is confusing enough. I don't want what we do to be confusing." I don't want to be glitter and we're a financial services company. I just don't understand that part of branding, but that's me. I just always wanted to be very clear about it. What's funny is that we had people who didn't love it, but our clients get it. It's clear to people when they come to us what we do even if it's not totally clear exactly how we do it, they get the concept.
F Geyrhalter:
Totally. You just talked to the wrong brand specialist. If you would've talked to me Shannon, I would've said, "Keep the name." Look, there's something to be said. The whole reason why I have this podcast and now we're on episode 50 or 52, God knows what, is because I can't hear myself talk about branding anymore because I do it all day. Actually, listening to people who did it and very often, there was so much gut instinct involved in creating the name or creating what the brand stands for. So often, it goes against a lot of the brand thinking, right? That specialist like myself usually bring to the table.
I think that is what is so fascinating to me, because it doesn't all need to go exactly according to a big book that has been written about this is how branding needs to work. Financial gym literally after you have that name, the language was just so easy, right? To create the actual language. It's funny, so your client met with a BFF, that's your best financial friend. The call to action on your website says, "Let's crash some goals." Trainers introduce themselves by saying, so trainers not advisors, trainers introduce themselves by saying, "You're about to get financially naked with me.
Your podcast is called, "Martinis and Your Money." The description reads, "Shannon created this educational and entertaining podcast combining two of her favorite activities, drinking and talking about money." How have you defined the brand personality early on? Because that tone of voice, it is so authentic. It's not really crafted. It just feels authentic, but it's such a fine line to come across as hip and empathetic versus unauthentic especially with this group, right? If we're talking mid-30s and it seems like that's most probably the group like late 20s to early, early 40s. That's the sweet spot most likely.
S McLay:
Yeah, it is. Our youngest client is 17, our oldest is 74, because we always say just like a regular gym, anyone can work out here. Yeah, what's interesting is finding the authenticity of the voice. I worked in financial services for 13 years, and so I knew the voice that wasn't going to be. It was that. It was like as long as it didn't feel like that, then it was this in my mind. I knew very well what the jargon and what I didn't want it to be.
So whenever we have gone through those iterations or finding the right tone in the balance, and we went through a lot of those exercises in that branding process that we went through a little over three years ago now of what is the voice. What's interesting going back to the feedback you got from the team, they wanted us to have a more serious voice, because they're like, "Well, you're authoritative. You want to be the authority." I was like, "Yeah, but we don't have to be in their phase about I don't want to have to wear a Hilary Clinton pant suit for me to have authority. We can have it in a more casual way."
It was always really important for me that our authority came through that we were actually saying versus what we looked like and the jeans and T-shirts and all of that was really important to me, because that was definitely not something I saw at Bank of America, at Merrill Lynch that I thought was really important, that I haven't seen anywhere else that was really important for us to have.
We stuck very true to it. It's funny because I always envisioned jeans and T-shirts like I'd seen trainers are … Really, actually our trainers are allowed to wear anything from below the waste. It's just the financial gym T-shirt above the waste. I don't love personally jeans and T-shirt look. I don't personally love that. I think it's funny I created a brand that I wear it every day and I don't necessarily love it.
I've been on the Today Show. I've been on CNBC. I've been on Squawk Box and they're like, "Are you going to wear a T-shirt?" I was like, "Yeah, I'm wearing a T-shirt. I'm not changing for you guys." The only challenge we had on the Today Show is they wouldn't let me wear the logo, so I had to wear just a black T-shirt. Friends and family were like, "Why are you in jeans on Today Show?" I was like, "That's our brand."
So if people can't see, hear what I'm saying and know that I'm in authority and they're going to get focused on what I'm wearing then they are the wrong people for us anyway.
F Geyrhalter:
No, totally. I mean, you have to exclude many in order to gain some, right? That's the whole idea. Coming from that background where you have been in a very stiff and unattractive environment in the financial services industry, especially when it comes to the advising part, you want to do everything exactly the opposite, right? So whatever they do, like you said, it is so easy. How do they do it? They all dress up in blazers. How are we going to do it? Jeans and T-shirts. It was like a nice blueprint for you to follow.
Your brand icon, we have to go there, because we're talking branding. They're actually my initials, it's FG, which is really awkward whenever my employee gets mail from you. She's like, "I just got a cup with your initials on it from Financial Gym. I'm not sure what I'm going to do with it." In all seriousness, why did you opt out for that simple FG instead of like an icon or anything like that that your tribe can wear proudly? Especially now that I know you went through a branding.
S McLay:
Yes. You know what's so funny Fabian is that did not come … An icon did not come up in our initial branding. We went through with a many branding process a year later where we came up with the BFF concept. The icon didn't come up again. The icon actually did not come up until a recent board meeting with a recent board investor who asked about an icon. Again, I don't know a lot about branding and nobody had brought it up. We had the FG logo is like our smaller logo, but there wasn't the talk of some unique symbol.
So actually, it's something we're in the process of creating. One of our clients is working with us who does design work. We're working on an icon to replace, yeah. That will be a thing in the past, your initials. We are working on an icon, so actually that process just started two months ago. We started the icon process.
F Geyrhalter:
That is fantastic.
S McLay:
We're right in the middle of it. It's funny you had mentioned that Fabian.
F Geyrhalter:
Well, there we go.
S McLay:
I wish we did it three years ago, but again, I didn't think about it. I was so upset we had to pay so much money for the branding experience, because again, I just didn't know anything about starting a business. I remember seeing the price tags of the services and I was like, "This is insane. They're picking colors? Why are we paying so much for colors?" My lead investor is like, "You just don't understand branding, Shannon." I was like, "You're right. I guess I don't."
F Geyrhalter:
Now that we talked about how Shannon does not understand branding, yet she creates a brand that people love, and it's a very empathetic brand. I know that Chessie, my creative lead, when she got all the swag and everything and she met with her advisor whose last name by the way is Penny, because I'm never going to forget that. She's like-
S McLay:
Yes. So Ashley is her trainer. I love her.
F Geyrhalter:
My financial advisor's last name is Penny. I'm not sure how I feel about that, but I'm like, "This is the funniest thing ever." She is as hip as it gets and she's as brand educator as it can get because she works in the brand consultancy, right? Creating brand mark. She just absolutely love the entire brand experience. So obviously, by using you don't know anything about branding, that is absolutely incorrect. What does-
S McLay:
I've learned, Fabian. Three years ago, I did.
F Geyrhalter:
You learned on the job.
S McLay:
Yeah, I've learned. I always tell my team, "All we can do is get smarter every day. We might not get today right, but we'll get tomorrow right." So I have learned a lot about it over the three years. So I'm getting it.
F Geyrhalter:
What does it mean to you now? What does branding mean to you?
S McLay:
Honestly, so I didn't get it three years ago just because of the cost of it. Especially for start-ups, I wish, and there are some more agencies that are more start-up focused, but every day you're running out of money, and you're trying to create the brand and not run out of money before people even know the brand exists. So I just wish there was a better model early on. That being said now, it is truly everything. It's the way that your clients engage with you and identify you. It's the way your team identifies with each other.
It really does the tone for everything. I joked about picking out colors, but you know what's funny is I had no idea what our colors should be. We went through the process though and our agency was like, "Well, you don't want to pick green, because it's too obvious, right?" They struggled with us, because they were like … I was like, "No, it's definitely this name and it's definitely green." We explored other colors, but I was like, "We just have to be green, but not a funny dotty green."
What's interesting is, so we have our Financial Gym green, my CMO. She knows the green fonts by the numbers. She could tell you exactly what our power green is or like green and then-
F Geyrhalter:
She better, yeah.
S McLay:
She does and she does them often and people ask her. What's funny is after years later, you see the green and you know it's our gym green. We've had clients say, "Oh, that's Financial Gym Green," or we had an employee who works from home. Her husband was like, "I want to paint the room that she does her virtual calls in Financial Gym green," and he did. So when she's on calls, you watch her and it's Financial Gym green. She feels connected to it through our green. So yeah, it just interweaves in so many ways.
F Geyrhalter:
No, absolutely. You already mentioned a little bit, but let's talk a little bit about company culture, because I just personally think it is so crucial. How do you keep a unified vibe, a unified brand language and the feeling of belonging when I assume the majority of your staff are "trainers," right? So they're out on their own working with your clients. How do you keep that in sync? It is a challenge for everyone, but since you have a very specific operation.
S McLay:
Yeah. I think honestly, it is around the gym concept and financial health is our mission. I feel very fortunate that we have a business that is mission driven, because it just influences and impacts everything. Financial health is our mission, it's clearly tied to our name and the work that we do. So that's easy to translate. About two years ago, I did ask as we were expanding, I have a mentor. Actually my mentor was the CEO of SoulCycle, Melanie Whelan, and not one of the founders but she's a recent CEO.
I was asking about how we could grow, because we had set this really special group of initial employees and this initial location, and we knew we're opening new locations. I said, "How do we keep this secret sauce as we grow?" She gave a number of great ideas. One in particular was to create very strong core values for the company and for everyone to buy into that. Then core values is just the interconnectivity of your team. The core values are actually very much tied to our brand too, because even in the way, like I knew core values from my Bank of America days, which I never … It was so corporate. I don't even really know what our core values are. It was just something I got in the employee handbook, and I didn't really connect with.
So I pooh-pooh that idea initially, but then when she said it I thought, "You know what? We can do core values, but in our brand." So our brand voice, our core values, it actually starts with we believe in. It's this collective of being part of a gym, being part of a community, but even our core values start with "we." We believe in dot, dot, dot and then that's a few different words that define who we are, and that do one of our core values is gymsplaining, which is we … As opposed to man slang we say we're explaining things in English, financial literacy in English and we believe in the power of it.
So it goes into our core values too. Our employees are even reviewed and graded on their core values, and we fired people over core values issues. Because we do practice them and live them, we expect the team to.
F Geyrhalter:
So many thoughts on what you've just said. First of all, what you said prior and it fits into this that you wish that there would be brand help for start-ups that is actually attainable and easy for them to actually manage. I created this course called, "eRESONAID." So from resonating and aid, RESONAID. Literally, it's like a brand workshop in a box that founders can do. In the end, it is all about their core values. The funny thing is that I ask them to finish the sentence with "because we believe," which is exactly where you're heading with this, right?
It's a couple hundred box and it empowers them to actually take a lot of that in house, which sometimes is the best way for entrepreneurs to actually work, because they have it in them. It's just they need the guidance, and they need a process, and they need a framework to actually voice all of this. So I thought that that was really interesting. Talking about mission, so mixing politics and business used to be a no, no, right? But those walls have clearly come down more and more over the years, but especially in the past couple of months which were … What a roller coaster, right?
They were so horrifying for this planet and then they were also so uplifting and empowering, and there was so much positive change because of it. How does Financial Gym see its role in taking stances, and showcasing shared values with its tribe?
S McLay:
Yeah. The last three months have been extremely challenging as a leader. I'm not going to lie. I think I'm really excited for where we're going and how we've done it. The gym has always been a place of security, because money is the ultimate taboo topic. So one of our core values is in our gyms and our community, and creating safe place for people of any type of person. That's always been our mission. Our mission is financial health and it doesn't matter what the person looks like who's getting financially healthy, and that's always been a practice.
So when we make statements as a company or actually one of our core values is empathy. So when it comes to making those statements, I'm actually excited that we can remind people that that's what we do every day, but it's also who we are. It all comes back to our mission, and especially recently to remind people that black wealth matters. It's a challenge we've seen behind the scenes at the gym.
Our client's information is private, so we're not … unless they want to be profiled or talk about their financial experience, we're not putting it out there and publicizing it, but we've known internally the struggles. We see it. We've got a very diverse client mix. We have a very diverse employee mix, and we know. So I'm actually excited that we're now talking about this even though the conversations are hard and challenging.
I'm excited that they're coming more to light, because that's how we move forward and that's what we're committed to, and committed to profiling more of that and highlighting more of that situation. We embrace those conversations and we embrace our community that's very diverse. So it all works together. At the end of the day, it's financial health and it doesn't have a look to it.
F Geyrhalter:
Yeah. How has COVID-19 otherwise, well, in the financial downturn obviously how has that affected your brand? It seems like you would be in higher demands, but also your audience might like the spending power now, right? Even if it's just a very small monthly fee.
S McLay:
Yeah, so when COVID-19 first happened, that was extremely scary for us because our clients pay a monthly membership fee, so they could cancel it anytime, and that's really important for us to be flexible. So one of the first things we did, we did pause our costs, our monthly fee for people who did lose their jobs from COVID-19 and still continued to work with them. Then we were waiting to see what other dropout we had. The interesting thing is our business has not done better. It's done extremely well because we've just really proven our model, because it's been such an extreme roller coaster ride financially from the financial markets to unemployment, to concerns of recession, to the importance of emergency fund.
All the work that we do on a daily basis has been highlighted and compounded during this. So our retention has been extremely high, and we've never gotten more five star reviews in the last three months than we have, because we're just proving our model of, "Gosh, don't you wish you had a BFF for this ride?" It's crazy.
F Geyrhalter:
It's also a time now where people have more time to think and to plan and to look inward, and to really rethink their life because they're stuck at home.
S McLay:
Right. Yeah.
F Geyrhalter:
In person appointments at the gym and events have also been a huge component of your brand, right? Have you pivoted that? How did that affect you?
S McLay:
Thankfully, we've always worked with people virtually. We've always had the virtual model, because for until just this year actually, we only had one location in New York, and we work with clients in all 50 states. So with the same results. So we know how to get results virtually and we've moved everything virtually. Our in person events are all now virtual. We have our local money tribe, which is our local community groups, they're all virtual. Everything's gone virtual.
We've actually seen more engagement, because it's easier for people to get to these things in their home. We've actually seen more engagement on the virtual side. We are in the process of reopening our gyms. We will open all four of them in early July and what we'll be doing is testing out first with our employees and how they can go back in and commute, and all that kind of stuff. Then we'll open it up with different limitations and capacity, but we do have clients who use the gym. As a co-working space, we have a lot of freelancing clients and people have their own businesses.
So we still want to be there for them in the safest way possible. My COO has been inundated nonstop with the PPE preparations and how do we do this, because we are committed to opening again and being that safe space again.
F Geyrhalter:
Yeah, because I was wondering, the way that it worked, so please correct me if I'm wrong, but in the first month you meet your trainer and that's really the big month, right? You get the analysis, you get the plan, but then I was wondering how does Financial Gym provide continuous value to its members? I think you just answered that, right? The idea that you're constantly there for them, there's events, there's groups, and I didn't even know about the co-work space. It sounds like that's also part of the financial thing.
S McLay:
Yes. There's the accountability, so once people become clients we start tracking your money and we have a system that's like mint.com. I would say anybody can do a financial plan. Financial plans are actually very easy to do. They're just a template, but not many people can seek to a financial plan and that's where we really excel is that accountability, and helping clients through the situation understanding the behavioral finance aspect of it as well. I think that's part of our secret sauce we've learned over the last seven years is being a BFF for our friends is really listening to people and their money stories. That's really guided how we work with our clients and get them the success that we know we can.
It's funny we have people just like a regular gym or a fitness program who'll quit early on because they're not seeing results right away. They're like, "Oh, it's a waste of money." It's funny that anchors my trainers more than anything because they're like, "They gave up on themselves." I could've either, they're just like, "If they just gave it some more time. If they just gave it a little more effort." That's the biggest frustration for my team because we know that just like physical health, some people just take a little more time. It just might take a little bit more time to figure out what we need to do, but over a year of working with us, 90% of our clients hit their goals. So we know we can get there. It's a partnership to get there.
F Geyrhalter:
I think that that is really the amazing component of your brand. Instead, you are not cookie cutting this. Yes, there is like these are the five, six steps to create your plan, and all of this is in a way, cookie cutter. Like you said, it's like, "Yeah, it's actually quite simple," but then the idea to actually listen to your clients, which sounds so logical, but you coming out of the industry you're like, "Well, that's not really how it works." It's like, we listen to how much money you have and then we take it from there.
With normal people, I don't know the percentage in the US, but with your potential clients, the emotional baggage that is involved with money, it goes all the way to how you're raised, and it goes to inferior complexes or it goes to … There's so many complex parts to it that if you feel understood and if someone is dear with you eye to eye and they say, "Well, I know how you feel. Let's get you over to this and I'll do that slowly over the next month." That must be huge. That must be a game-changer.
S McLay:
Yeah. We do have a number of secret sauces and that is one of them, I mean, just a great example is with COVID-19, I did a review for some clients. And one of my clients spent a thousand dollars in Costco in early mid-March. I was like, "You didn't buy appliances, or [crosstalk 00:33:52] spent a thousand dollars in Costco." It was right when the pandemic was kicking off and people were freaking out, and she was freaking out. She was in the store and she was just like, and she even called her husband from the store. She's like, "I'm freaking out. Come stop me," but he was like, "I'm 20 minutes away so I can't."
She loaded up her cart with a thousand dollars. Then two weeks later spent another $500 somewhere else on groceries. I know them. I've been working with them for three years. This is not normal, "normal" for her. She's like, "I just lost my mind. I was so freaked out." I was like, "Did you return any of those things?" She's like, "No." So then now they have to work through their pantry. So one of their exercises for this next quarter is the pantry challenge.
I was like, "You are going to be eating." Their pantry, which expanded to their basement. I was like, "How do you even have room in your home for all these things?" That's the work we're doing. I wasn't like, "How could you spend a thousand dollar?" I didn't shame her for it. We don't shame our clients. I get what drove her to that, but I was like, "You know we got to lay off the food this quarter. We got to do all that."
F Geyrhalter:
Look, she's not the only one, so she can feel good about it. I had to extend our pantry too after my wife came home from a Costco run that was very unusual, very unusual Costco run. It's amazing that you actually talk in that detail and that depth with your clients, because that's really what is necessary. So looking back, what was that one big breakthrough moment? I always love to hear that from entrepreneurs, because it's so difficult. It's not easy being an entrepreneur. It's not easy being a founder. It's not easy being a CEO, you're all of that.
When was that moment where you felt like, "You know what? We're turning into a brand. This is going to be real and this is going to be big."
S McLay:
I haven't had the big moment, but I've had a lot of little moments and that all add up to I'd say the breadcrumbs on the trail that keep you going, and that tell you to get sometimes as an entrepreneur, just to stay in yourself it's breadcrumbs. It's a few things. I didn't put the Financial Gym brand concept out there right away when I first left Merrill, because it was just me bootstrapping it. Even though I always knew it's going to be Financial Gym, I called the bootstrap company Next Gym Financial, because in my mind I always thought, "Well, I could go back and work for Merrill." Like this, "See what happens."
I had a handful of clients and then when I finally raised my first investor money, I decided to put the Financial Gym concept out there. It's interesting, because you could see the number of clients that I have from 2015, because that's when I put the Financial Gym name out there, grew significantly. I have a handful clients who started in 2013 when I left, but I have a number of clients now this year who I'm five-year reviews, because I just even put the name Financial Gym out there and they got it. That was always surprising to me, or I love that because it was like just the name sold the business without trying.
So 2015 was a big ah-hah. Then just a number of little moments like we have our first location in New York, and I was walking up Madison Avenue wearing one of my gym T-shirts, and this woman yelled from across the street, "Financial Gym, I love you guys." I was like, "Oh my God." New York is so huge and I was like, "Oh my God, I love you too." She knows the brand. Or when I see people tag us on social media and see the experience they're having, they're like, "I love the Financial Gym." Or hearing from people who post things on social and their friends are like, "I heard about that place."
From across the country, it's just sometimes because the days are long, but you're like, "We did this. That people have heard about it." Your employee, I don't even know how she found out about us. How did she find out about us?
F Geyrhalter:
I don't know. It's word of mouth, right?
S McLay:
Right. There she is. [crosstalk 00:38:23]
F Geyrhalter:
No, exactly. No, absolutely. I think that those are the moments where you just have to sit back and you just have to really let it get you positively, where you actually notice these moments, because everyone's going at a crazy speed, building their companies, but to let that sink in. I had the founder of Farmgirl Flowers on and she said it was so cute. She said it was the same moment. She was walking on the street, and she was delivering flowers, and then someone was shouting from across the street, same story of like, "Oh my God, Farmgirl Flowers. I love the flowers. It is so great."
She just had to pretend. She would have loved to say, "Yes, it's my company. I'm the CEO," but she was just like delivering flowers, so she was all ashamed just like, "Yeah, I love working for them. It's great," and she just kept walking. It's a big moment. As a brand strategist, to me, the most exciting part is once I work with my clients and I do it usually in one day, and at the end of the day, I really want to take the entire brand and describe it in either a two word phrase or just one word of like, if we could actually take a funnel and put all of your brand thinking, the entire Financial Gym with all of its trainers and BFFs and we put them in, what would one word be that could describe the brand?
S McLay:
Empowerment.
F Geyrhalter:
Great. Yeah.
S McLay:
Money is power. There's something so phenomenally, life-changing about getting to watch somebody go from a point of fear and shame around their finances, which is the two words we hear all the time at the gym to truly feeling empowered by their financial situation. It's why I do this every day. It's like a drug.
F Geyrhalter:
Yeah, it's empowering to you too, right, to get up in the morning and do this, and to everyone of the trainers. Now that we slowly come in to an end, do you have any brand advice for founders as a takeaway? After listening to your journey, I think it's super interesting the way that you did things, and out of your gut instinct, a lot of right decisions were made. Any thoughts for a founder who listens to this and finds your thoughts aspirational?
S McLay:
Yeah. Just like you were saying, "Trust your gut," because especially if you're the founder of the brand, there's a reason why you founded a brand, right? There's a reason why you had an idea for this company, this product, this solution. So trust that, because like I was saying there were so many times in the branding process, or I have investors and you have employees, you have clients, you have a lot of people who have a lot of opinions about your business. At the end of the day, you really should trust your gut, because it led you there.
So yeah, what you said looking back in hindsight we make our decisions, but they all just came from the gut of like, "No, this feels right." Don't let other people try to tell you what's right at the end of the day. It's your business.
F Geyrhalter:
Determination, right? Yeah.
S McLay:
Mm-hmm (affirmative).
F Geyrhalter:
Absolutely. So listeners who fell in love with the gym again, where could they start their financial work out?
S McLay:
Yeah, so financialgym.com, they can find out more about what we do and sign up for free, warm up call, we call it the work out warm up call. The first call is a free call with, it's actually our clients you talk to. They are not incented to sell you anything. They just want to hear about your journey, what your particular financial challenges or things you want to work on just like a regular gym. We've got clients who want to level up and make more money or invest more. We got clients who want to get out of debt. We have clients who want to learn how to budget. There's all different financial challenges that we work with.
Then they pair you with the BFF and yeah, and they can find out more about that. Like you said, we have videos of all of our trainers, and lots of content, they can get to know us. It's really important because we know money is so taboo and personal. We really have probably the softest cell possible for a business, because we're like, "You get comfortable with us first. We're ready for you." Like we talked about that first session getting financially naked, because we know that that's an extremely vulnerable time for people. Most people are sharing their financial numbers for the first time ever to another person. So we understand it's vulnerable. So we're like, "Take your time. Get to know us. We're here. We're ready when you are."
F Geyrhalter:
That's awesome. Perfect. Well, Shannon, it was so nice having you in the show. I so appreciate your time.
S McLay:
Thank you. Glad to be here.
F Geyrhalter:
Absolutely.
---
0 COMMENTS