Hitting The Mark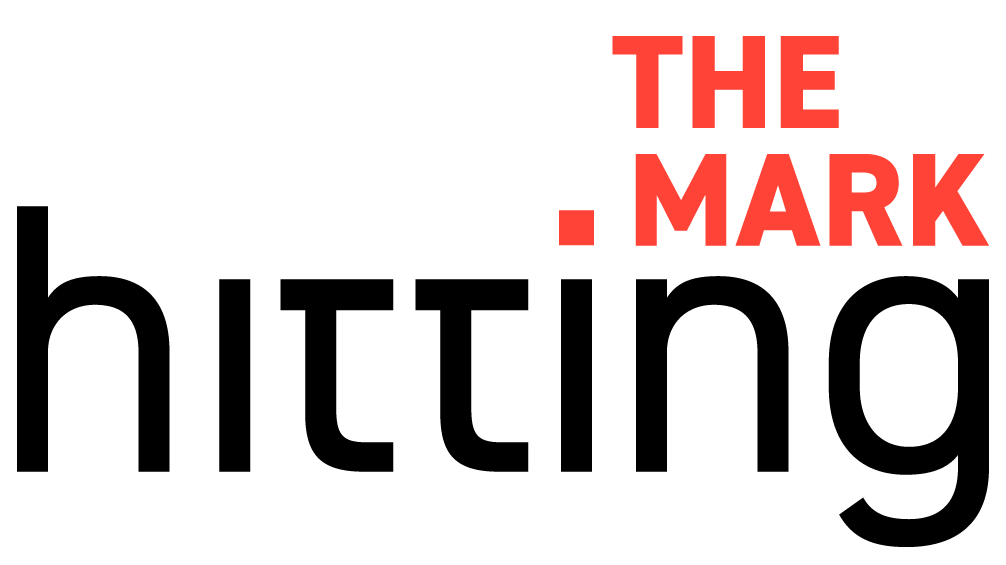 Conversations with founders about the intersection of brand clarity and startup success with your host, brand strategist and author Fabian Geyrhalter.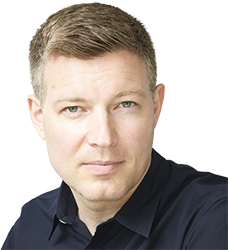 Featuring the founders of brands you know and brands you are excited to get to know:






EP049 – Anna Sheffield, Founder and Lead Designer, Anna Sheffield Fine Jewelry & Bing Bang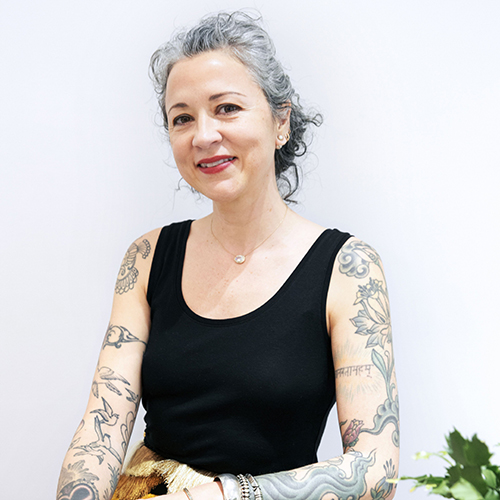 Strategic Clarity + Verbal Clarity
Anna Sheffield launched Bing Bang in 2001, and her eponymous fine jewelry brand followed in 2009. Since then, some fine folks you may have heard of like Jennifer Lawrence, Meryl Streep, Kerry Washington, Helen Mirren, and Charlize Theron came to appreciate her work.
Today we go deep into how Anna created a cult-like following with a brand that was almost created by accident and how creating the actual brand platform just 4 years ago was instrumental to her growth. But, I also take this opportunity to dive into all the questions so many of us have about the industry as a whole: How much in the diamond industry is an upsell? Are lab-grown diamonds really the future? And, I am going a bit witchy, to what extend do reclaimed stones carry the soul of the deceased? Yes, I went there.
Anna was a fascinating guest. If you are an artist who wants to turn their craft into a successful brand, if you are a fan of Anna's work, or even if you are just interested in taking a peek behind the nebulous diamonds industry, this episode is for you.
Notes
Learn more about Anna Sheffield Fine Jewelry
Support the show and get on monthly mentorship calls with Fabian. Join here.
——–>
F Geyrhalter:
Welcome to the show, Anna.
A Sheffield:
Thanks for having me. I'm so happy to be here with you today.
F Geyrhalter:
Oh, thank you. It's such a pleasure. You have two physical ateliers, right? One in LA on Melrose and one in New York City on Bleecker. How have these past four months affected your operations and brands? How did you have to pivot like everyone else?
A Sheffield:
Oh, it's been, yeah, very interesting. Fortunately for us, we were already kind of doing remote with me being back and forth between LA and New York. So, we had a little bit of practice. But at the onset, we closed both of the store locations and we shut down our production office and our headquarters.
So, in the beginning, it was just a small remote team. I had to furlough most of the team in the beginning because there was nothing for them to be doing while the cities were shut down. We've since brought almost everyone back, which is amazing. But we pivot into really … Yeah, we're so fortunate that we still have a clientele that's been waiting and is thrilled to have us back in the flow.
But we pivoted to being mostly virtual appointment, which we actually do a lot of that anyway because we have clients from all over the world and they can't always come to New York or LA. So, during that time, we just got to hone those skills and really work on better ways to be digital, with our clients. So, customer service and sales and showing them stones and talking about the capabilities for making things bespoke.
So, it was really just shifting to that digital platform and kind of going quietly for a minute. And then we've been able to ramp it back up over the last couple of months as things kind of shifted in Los Angeles and in New York, both, sort of at different paces. But by and large now that the stores are back open part time, we're doing appointments in real life, which people are also really thrilled about. And that's encouraging.
F Geyrhalter:
Yeah, yeah. Well, first of all, congratulations. That's a big sigh of relief that everything went the way it did. It also sounds to me that because you had to dive much deeper into digital than you usually would have, most probably you come out a little bit stronger and smarter with your digital and appointments because I assume it's difficult to show stones over Skype or like Zoom.
A Sheffield:
It is, but actually, we have a few of our, and I mean, this is fortunate too, we work with a lot of different vendors for stones because they come from all over the world and I kind of cherry-pick the different people that we work with based on their ethics and their products and a number of things for diamonds as well as precious and semi-precious gemstones. So, a lot of them actually have pivoted to being more digital as well with having like really great videos of their product. So, there's a lot of beautiful assets that we have to work within terms of showing clients what's possible.
But also over the last couple of years, we've really leaned into being able to advance the kind of dialogue with our customers and even with potential customers via the website. So, we've done a lot of kind of building out that knowledge base where people can kind of tap into, like, oh, what does this brand think about sustainability? How do they approach it? Or how do I learn about diamonds in the tone of voice that this brand has?
So, we have a diamond school and we have a getting started so that people can kind of understand how to get through the engagement ring process or just different love stories or impact like all the different givebacks and things that we do. So, we really worked on doing that in a robust manner on our website in the last couple of years. And that definitely helped during this time also.
F Geyrhalter:
Yeah, I mean, look, this is a fascinating … There were so many things that you said that we're going to have to dive deeper into. But just to start with the diamond selection part, it is a nerve-wracking, overwhelming journey for anyone, right? Because it is so hard to understand because there's a list of 10, 16 ways that you should judge a diamond. And the question is, I mean, how much of that is really visible to the eye and how much of that within the industry do you feel is a little bit of an upset. What do you think is really important?
A Sheffield:
Yeah, to me, I think imperfections and oddities are beautiful. So, from the onset, I've always kind of embraced that and put those forth as options for people and really trying to take what feels a little bit stereo instructions.
F Geyrhalter:
Yeah.
A Sheffield:
Like, oh my god, how do I put this together, the four Cs, the blah blah blah, what matters, what doesn't matter.
F Geyrhalter:
Right.
A Sheffield:
And really this distill that in a way that makes it easy for people to understand that they can trust us because I am honestly interested in conveying that information but in a way that makes sense for people. So, I really love what's meant to be the tippy top is the white diamond. So that's what's been held aloft as the purist white diamond with no inclusions with a perfect cut, with the largest carat. That's supposed to be the thing, which were the size. So, those are the things that were meant to be the most perfect.
And then what I really to do is show people, yes, that's possible. But also like an off white stone, especially if it's an antique diamond, can be really beautiful, especially if you're putting it in yellow gold. Or I like gray diamonds and that's really a diamond that has so many imperfections that it looks grayish or even has speckles and spots, or intergalactic beautiful fractal sort of crystal in layers within it.
And if you were looking at white diamonds and then moving over to a gray, you might be like, oh my gosh, that's not a very nice diamond. But really, they're beautiful. So, I've always kind of embraced that and tried to walk people through it.
Champagne diamonds are actually just on the scale of brown, but they have their own sort of set of really beautiful hues. And when we're selecting champagne diamonds, we pick the ones that have kind of pinkish hues or really nice kind of subtle, kind of vanilla cream soda kind of tones. So, there's a lot in it that's kind of aesthetic still and it doesn't have to just be technical. So, we try to present that. And also to design things that work with those stones.
F Geyrhalter:
I guess it was John Legend, who in one of his majorly cheesy songs said perfect imperfections.
A Sheffield:
Exactly. Yes.
F Geyrhalter:
I love that idea of perfect imperfections. And I love what you just said because, I mean, that creates character, right?
A Sheffield:
Mm-hmm (affirmative).
F Geyrhalter:
Not in the diamond term, but yeah, absolutely.
A Sheffield:
We got it actually. Yeah, we call it the fitzy character.
F Geyrhalter:
Oh, no way, perfect.
A Sheffield:
Yeah, because it feels like, why not take that into consideration?
F Geyrhalter:
And it's so good.
A Sheffield:
Everybody individually has different tastes, so allowing for that, some people sparkle, some people prefer luminescence, some people prefer color. It's good to sort of have character as part of it.
F Geyrhalter:
Yeah, yeah, absolutely. While we talk about this, I want to read two sentences from your bio to set a little bit of the tone for this. Throughout her career, Anna has demonstrated a deep commitment to the highest standards of jewelry production and to giving back both missions fueled by the inspiration that she gains from the worlds of art, nature, spirituality, and indigenous arts and crafts. Ethical sourcing, responsible practice and philanthropy are core pillars of the Anna Sheffield brand and can be seen through her use of single-origin gem sourcing, reclaimed melee and recycled gold, as well as initiatives like the Future Heritage Fund, which in partnership with the New Mexico Foundation, the NMF, aim to preserve and protect the cultural heritage and landscape of the southwest.
A Sheffield:
That's a lot.
F Geyrhalter:
I know. You know what's so amazing? This is two sentences. I could have written it. It could have been a German sentence structure.
A Sheffield:
Yeah.
F Geyrhalter:
But I mean, there's a lot to talk about.
A Sheffield:
Totally.
F Geyrhalter:
Especially when you talk about ethical sourcing, which I'm really, really interested in and there were many instances or let's say a few instances where I wanted to go out and look at that myself and it was always very, very complicated for me to actually get a lab-grown stone for instance. But you source only recycled gold and conflict-free stones and you do also work with diamond Foundry to source lab-grown stones. How has that impacted the industry? Is lab-grown the future in diamonds?
A Sheffield:
I think it is to some degree. I think there will always be a desire for natural diamonds, like mined diamonds. But what I try to do in that respect is to mix in the reclaimed as much as we can. So, the melees or the tiny little diamonds that are in pave, and even to some degrees side stones up to about three millimeter, I couldn't get reclaimed stones. So, I try to incorporate as much reclaimed as I can.
But we also have the opportunity to do Foundry for the manmade, so the lab-grown stones and then to try and offer antique, or even to go through more single-origin or even just working with vendors that have just a really transparent supply chain.
So, I think that lab-grown is an important element for this industry to be able to investigate and I think for clients to be able to ask for it really, and that people should be able to supply. But in some cases, for example, with champagne diamonds or gray diamonds, that you can't really make those. That's not doable in a lab.
F Geyrhalter:
Interesting.
A Sheffield:
There are limitations to the carat size. There are limitations to the clarity and color. And in some instances, it depends on the company, I like Foundry because they are carbon neutral. But in some instances, I don't see that it's any better for a company to use a ton of fossil fuels to manufacture a diamond versus mining for it.
F Geyrhalter:
Yeah, right.
A Sheffield:
And there are also a lot of them that are treated after the fact. So, they heat them to make them more white because they turn out yellow in the original crystal. So, there's a lot to it. There's still just so much beneath the surface that is not customer-facing, that's more industry-sided knowledge.
F Geyrhalter:
Yeah.
A Sheffield:
And I think that it's important that those conversations happen for people as well because I think the consumer needs to know the difference. And they need to know, oh, if I'm not only asking for conflict-free or for a lab grown, I'm also making sure that that lab-grown is from a zero-carbon company, or that the natural diamonds are coming through some sort of a supply chain that's traceable. So, you know that the cutters are being treated well. That the rough has been chosen by someone that you trust.
F Geyrhalter:
Absolutely, yeah.
A Sheffield:
There's a lot of different layers to it. So, yeah. As an industry-wide standard, I don't think there's a lot of really client-facing information about that. So, I've really worked to bring that forth as much as we can, as much as I'm aware or can be to try to improve on it. And I think to set new standards as a small company, I think it's important.
F Geyrhalter:
That is important. The term alone "lab-grown" makes me assume that the output is indefinite. I mean, is it very easy to get lab-grown diamonds these days? Do they just pop them out like there's no tomorrow, or is the process very different than that?
A Sheffield:
It still takes time and it takes a lot of energy. And again, there's different ways that you can grow the diamond crystal. So, lab-grown can vary between companies, but the Foundry has a certain way that they grow their stones. There are limitations. So, you won't find a lot of larger size, carat size stones. And you won't find a lot of high clarity stones. And often they're going to be in a low color because they don't treat their stones. So, there are limitations as well. So, you can't just decide, "I want a 10-carat, perfectly white diamond," and just push a button and print it out.
F Geyrhalter:
Okay. Yeah. That was my naive question, which as a shopper, that's what you think. You're like, "Lab-grown, oh."
A Sheffield:
It's good to know.
F Geyrhalter:
Yeah. And that's what I realized, too. As a typical male consumer in this world, very last minute shopping. So, what I do usually, it's like a week or two before anniversaries or anything, I'm like, "Oh, yeah, that's coming up. I need to do something." And that's why I have never been able to get a lab-grown diamond because it's always too late. Because it actually takes a little bit of planning for those things.
A Sheffield:
Yeah, exactly. A lot of diamond jewelry does, especially if you want something bespoke because it takes time to source the stone and then make the piece and get it shipped to you wherever you are.
F Geyrhalter:
Exactly, yeah.
A Sheffield:
Yeah, hence, we try to send lots of reminders for those things.
F Geyrhalter:
Well, yeah. And hence, my wife hasn't gotten any bespoke jewelry in a little bit.
A Sheffield:
Yeah, so planning ahead.
F Geyrhalter:
I mean, reading up on you and your personality and how you run your brand, you talk about the spirituality, as well as reclaimed and recycled a lot with your jewelry. So, I am brave and maybe sleep deprived enough to ask this rather esoteric question.
A Sheffield:
I love an esoteric question.
F Geyrhalter:
Well, let's see. Let's see, you will. To what extent do you feel that some of these stones that are reclaimed carry the soul or the spirit of the person who actually used to own them? Is that a consideration for you? I know some people buy a house and then they walk into the house and they're like, "Oh, someone deceased in this house. We can never live here, right?"
A Sheffield:
Yes.
F Geyrhalter:
You know where I'm heading with this.
A Sheffield:
Of course.
F Geyrhalter:
How do you feel about this? Because I mean, you feel the stones that you receive, right, and I mean, for you, it is an art?
A Sheffield:
Absolutely. Yeah, I do think that many things, many objects, I think the objects can carry a resonant kind of feeling not only from a person that might have held them before but also their origins, which is why the sourcing is so important.
F Geyrhalter:
Right.
A Sheffield:
But I think with all things that have that kind of base level of sentience or some sort of attachment spiritual, energetic kind of their own sort of glow, if you will, I think people can perceive those things, even if it's only a slight perception. But I think when you're looking at diamonds, and I don't think this goes so much for the melee because they're very small and they've been sort of cultivated from all these different sources. But if you're picking out an antique center diamond, for example, and you're looking at four or five, old euros or old mine cuts that these are pre-World War I, so, even potentially more in the late 1800s.
So, if you're looking at these stones and you know that they're antique, you're imagining that, yes, these have probably been set in jewelry before, may or may not have been an engagement ring, could have been something else. But the chances are high that this has been someone's talisman, someone's amulet, someone's piece of jewelry at some point in their life.
And I do think that when you're looking at them and you're interacting with them, that you can kind of tell which ones are that have extra shine to them, and which ones are dull or don't have that kind of beautiful resonance. So, I think that's one of the good things about letting people choose their stone. Even with a modern diamond that you know hasn't been in someone else's jewelry before, there's still that feeling of where it came from, its provenance, what it went through to get to you. And I think that it's important for people to sort of have that time to be able to look at something and feel it and choose it. And there are definitely folks out there that do not want a recycled or reclaimed diamond. And there are people that might just get that stone and then put it in some sea salt and let it sit out for a full moon overnight or something to leave it. Those are all possibilities too.
And I think it's important with any gemstones, personally with my own jewelry, too, I take things off now and then and I just kind of let them do their own little clearing. Put them on a crystal or I'll put some sage or I'll clean them with saltwater or something just to get the energy moving through them.
F Geyrhalter:
Yeah, yeah. Well, I am glad I asked.
A Sheffield:
Yeah. As witchy as you want to be would be my answer.
F Geyrhalter:
So, talking about witchy, you have a cult following, I would say, which includes countless celebrities from Jennifer Lawrence, Meryl Streep, Kerry Washington, Helen Mirren, Charlize Theron, et cetera, et cetera. I could go on. But obviously, it's not always been like that. I mean, you started somewhere. How did you start off? And did you always have the drive that you knew that you wanted to create your own brand at some point?
A Sheffield:
No, it was a total and complete accident actually, which was I think fortunate because I think I can overthink things. So, it was kind of good that it happened in a more meandering way. But yeah, I was right out of art school. I kind of thought, oh, I should have a little sole proprietorship so that I can do my thing and sell my art and maybe make things for people if I want to make something. I do steel, metal arts and stuff.
So, I got a sole proprietorship thinking, oh, this will be just an easier way for me to get paid when I've worked with a gallery or do an open studio. So, I chose a name, Bing Bang, B-I-N-G B-A-N-G because it felt like two hands with a hammer and an anvil getting stuff done. And it was just a total fluke because I was like, nobody will ever know this name. I just have to publish it in a paper and then my sole proprietorship is active.
And so, I started with that. And then I was making jewelry a little bit in addition to my art because I was making sculpture at the time. And I would just make jewelry when I felt stuck or just wanted to do something that wasn't so heavy. And then I started wearing that jewelry and then people would see it and ask about it. And then I would be like, "Oh, I'll make you one." Wear it into a little store in my neighborhood and try on jeans and they'd be like, "Oh my god, that ring is so cool." "Oh, I made it." And then, that's how it started.
So, I didn't really plan on having a brand whatsoever. I didn't pick the name thinking that I was going to have a brand. So, that was the first bit of the happy accident. So, then as that grew and I still do that brand-
F Geyrhalter:
Yeah, Bing Bang is around, right, which is amazing.
A Sheffield:
Yeah. We'll be 20 years this year. So, I started in 2001. And it was my first sort of foray into that whole thing. And I had no experience in fashion. And I had never thought about branding or advertising, or even really designed for that matter. I didn't know anything about the fashion industry. So, I just kind of went with it. And it kind of took me to this place where I was living in New York and Bing Bang became my full-time gig.
I wasn't really making art anymore. I really just leaned in to doing jewelry and all these things that I didn't really know were working, I kind of learned about in retrospect as I really learned about branding and marketing. So, there were a lot of fun things. I didn't realize that there was this thing called managed scarcity, which is when you run out of something and people are like, "Oh, my god, I have to have it." Basically like the line at Supreme is managed scarcity is their business model.
F Geyrhalter:
Right.
A Sheffield:
And so, early on with Bing Bang, I was making everything by hand. We had early success with celebrity. That's way before Instagram, before the internet really, but I was selling at Barneys and making everything by hand in Brooklyn. And all of a sudden, a celebrity would be wearing, Drew Barrymore, or Jessica Simpson, or somebody, Maggie Gyllenhaal would be wearing something of ours.
And they would get credited and People or Star or Us Weekly, and it would be like, Bing Bang Jewelry at Barney's and then it would be like, they'd call me frantically. "Oh, my god, those earrings, we don't have any left. There's people that want them." And I was like, "Okay, well, I'll start making them today and I'll have them [inaudible 00:21:36] in a couple weeks." And people will be like, "What? I have to wait?" It was like this whole thing. So, getting little by little, I was like, okay, I have to figure out hiring people. I have to figure out branding. I didn't really have a logo. I never had a business plan.
So, in the beginning, Bing Bang was just this thing that I built, like a little castle out of Legos, one little brick at a time. And then watching it evolve has been so magnificent and so fun. So, by the time I started my fine jewelry brand, I really had gained a lot of experience. So, that was magical. And to be able to have that opportunity basically to learn on the job and to start with something that was just really fun for me and it's always been fulfilling, it was a little like lower stakes because it didn't have my name on it. It was always like Bing Bang. It's like this little-
F Geyrhalter:
Right, right, right.
A Sheffield:
It's a little crew, a little team. And it is still a team, which is wonderful. So, when it came time to start the fine jewelry, I had just sort of reserved my name because I was making art. I was like, "I'm a sculptor. I want to use my name for my art."
F Geyrhalter:
That's why I was wondering, yeah.
A Sheffield:
And I didn't really have an intention of being a jewelry brand or doing a brand or being a brand. So, when it came to it, and I really wanted to start playing with fine jewelry, I started to explore diamonds and gold and making fans growing up, I started this brand and my big name in my 20s and I was in my 30s. And I was like, I want things that last and I want to make things that are precious.
And so, it was really interesting in the beginning to kind of look at it and try to unravel that like, what is my brand. That was the hardest of all because Bing Bang really came so naturally. It just fell into place. And building my brand has always been much more complicated.
F Geyrhalter:
Well, you were reluctant using your name, right, because that's a big step.
A Sheffield:
Yes.
F Geyrhalter:
I mean, I did the other way around. So, we actually founded our company at the same time. I founded mine in 2001 as well. But I actually started with my name. I started with Geyrhalter Design. Then I realized we're doing more than design. So, 10 years later, it was Geyrhalter & Co. And then I realized, well now, I'm doing something totally different. I need to change my name. And plus, what if I ever want to grow or sell my company. It should have a different name, right?
A Sheffield:
Exactly.
F Geyrhalter:
I pivoted into FINIEN. And now everyone is like, "Hey, why is your company called FINIEN if you're only a consultant with a couple employees?" And I'm like, "Well."
A Sheffield:
Different journey.
F Geyrhalter:
It's a journey. There's a lot to it. But why were you so reluctant? Was it because of everyone else in the industry? Was it a norm that everyone used a name? And that's why you wanted to go against it?
A Sheffield:
Yeah, by and large. I mean, when you look at the big boys like Tiffany's and Harry Winston, there's a lot. Even among more contemporary designers like David Yurman, or, yeah, people use their name and I don't know. I just felt very reticent to do that. I felt shy. It felt like I was really … With Bing Bang, I could always kind of hide behind this like, it's an us thing, like we.
Whereas once I put my name on it, it was like I'm the solely responsible for whether this is good or bad. I'm solely responsible for the success of this thing that is like where is unintelligible where the line is between me and it. So, that was hard. And like I said, as a spiritual person, it's also like, oh my god, do I really want to put myself out there like that?
F Geyrhalter:
Yeah, yeah. Yeah, for sure, for sure. And I mean, did that idea of branding then affect your company culture? Because obviously, you have a good amount of employees now.
A Sheffield:
Yes.
F Geyrhalter:
On the one hand, that is your name on the door, right?
A Sheffield:
Mm-hmm (affirmative).
F Geyrhalter:
Nice, big and shiny, everything you always feared.
A Sheffield:
Yes.
F Geyrhalter:
But on the other hand, your brand is very purposeful and there are plenty of shared values your team can be inspired and driven by, right?
A Sheffield:
Yeah.
F Geyrhalter:
How does that work with the team? How does that brand relate to how your culture actually works?
A Sheffield:
Well, I think it's interesting because I've always been such a part of it. We are independently financed. So, it's not like I have to answer to anyone or that anyone else has to answer to anyone. So, it's always been a bit of a community. And it started small. So, everyone that's worked with me, and I'm still friends with, been close with many of the people who've worked with me over the years, it's such a group effort. And it's one of those things with small companies, where everybody just kind of does whatever needs to be done. It's like a ship. Everybody has their role, but also it's like when things are happening, it's just like, "I'm closest, I'll do that" or "I can manage that." Or "Why don't we do this together, it needs four hands." So, it's always been about this kind of group effort.
And I think people seeing me really be in the company, running the company, making decisions, helping, I've done everything that everyone can do in my company now, with the exception of those who have incredible expertise. But I used to upload everything to the website. I used to take all the photos. I used to style everything for the cases and write all the copy. So, it's been good in that way just to, I think, to be a part of a team where people can really see that all my team can see that I'm in it. I'm in the trenches. I'm doing things. I'm working all the time. And I'm trying to be a good leader.
But at the same time, I think where it comes to the branding, same thing, I never started out with a brand guide and a deck and an investor. It was always kind of I'm making it up as we went along. So, with my company, I did end up eventually doing a brand guide. And it was amazing for me to work with people whose expertise is just that. I worked with my brother and a few others. And we went in and really mined for that information, really pulled forth the values and the pillars and the ideology and the ethos and aesthetic, and all of these things that are just … So, they're tangible, but you have to really be able to walk all the way around them to identify them, to put words to them.
So, we did that exercise. I think it's been maybe about four years ago. And it's been so instrumental even for me to be able to have that to look back at and to share with new employees as we expand to bring new people on as we open new stores or look for new marketing opportunities or add new content franchises to our social media. It's really great to have this kind of bible as it were that you can look to for many of your answers. And also, if there's things that are no longer resonating, then you can realize where you're evolving.
F Geyrhalter:
I so agree. I just did one of these workshops on Thursday and Friday with an Italian interior design company of all places, which was nice because I felt like I'm actually going out of the country. I think at 4:00, they started mixing negronis and I'm like, "Wow, that's nice." And they have to go in a cigarette break. And I'm like, "Oh, okay."
A Sheffield:
Oh, Italy.
F Geyrhalter:
Oh, it was so beautiful. But the reason why I say this is because afterwards, they said, "Oh my god, Fabian, you're a miracle worker." And I'm like, "I'm not a miracle worker because everything that came out of the workshop was from you." Right? So, basically, I'm just a therapist. I just get it out of you.
And so, it's really great to hear that from you after you've been in business for so long. And then finally, you realize that you are expanding, you are hiring, you need to put all of these values down, you need to put the pillars in stone.
And to actually feel that relief and to have this clarity moving forward that now it's all on one page or on a couple of pages and here, this is our brand, right? Even if you grew it very organically and authentically, those things are important. They're not fake. Either they come from you, which I think is so important.
A Sheffield:
Precisely.
F Geyrhalter:
Talking about Italy in one of your Instagram posts, you cited the famous Benetton campaign from the [crosstalk 00:30:32] by Oliviero Toscani, who was a big reason why I decided to actually study communication design and advertising. In the post you say, it makes me remember that the brands we support have the option to integrate the present with the future we want to see. I hope that we can continue to bring that belief into our brand and exemplified at ASG as united in the bold vision of all for love.
So, that being said, which is so great, and I love seeing that because this entire campaign to me was so … It was just so important in my growth as a designer in the way that I wanted to make a dent in the world as well. How has the Black Lives Matter movement influenced the way that your brand communicates in these sobering but also very empowering and very important times? Did things change for you? I mean, it affected every brand, right? And everyone was kind of standing their deer in headlights like now, but … Right?
A Sheffield:
Yes. Well, I think, I mean, the good in it like you said is that this is bringing a lot out into the light. And a lot of people are being held accountable. And everyone is being required to look really sobering, take a really sobering view of themselves and their businesses and the businesses they support and their friendships and their families and the world we're living in.
So, in many ways, I think it's wonderful. And I think that you can only change what you're willing to work towards. So, I think this is a good moment for America and for the world. And I think that that's why the Benetton campaign felt so relevant to me because that was a really early moment for me in my life is like, I don't even know, I was probably seven or eight, looking at these shiny, beautiful ads in a magazine or as I was going through in airport and seeing these beautiful faces and thinking, oh, my goodness, that is beautiful, not even knowing the word "compelling" but feeling compelled.
F Geyrhalter:
Yeah, yeah.
A Sheffield:
And I've always tried to find ways that we could do that, not just with our visual, not with our creative and marketing, but just with our words and with what we really strive to do with this brand. And because we make engagement rings and wedding bands, and fine jewelry that mark moments in people's lives, I don't want anyone to feel alienated from that, not just because of the price point but because of what our visuals look like and what kind of models we're using or how we speak to people, and also how we use our platform to support in moments like this.
So, one of the good things that we did that I felt was empowering for us was to be able to lean into sharing information because we are a platform with a lot of followers. So, being able to aggregate content from others and to share and amplify messages from those who really deserve to be heard right now and to champion different causes that I think are really important, like the trans movement, the Trans Lives Matter Movement is so important. And I have friends that are trans and I have since I was in college.
And I think that being able to look at that from a personal perspective, but also, oh, well, how can I use my brand to show people that maybe don't have a trans person in their life or that haven't had first-hand experience with this, to show them that this is beautiful and sacred and that it's important to be able to have this dialogue and to rally the troops. This is where we can help. But also, this is where we can listen. And this is where we can learn. And this is how we can bring our message forth and act.
So, I think that trying to find ways to use the brand to be a part of that conversation is really important. And I feel like I don't want to say we've done a good job, but I think we've been authentic to that purpose. And I think thankfully, it's always been part of our dialogue so it didn't feel like it was a leap because since we mentioned it earlier, but the Future Heritage Fund I started about four years ago, 2006, I think, because I grew up in New Mexico and in my early life, I lived in the Navajo Nation. My parents were working for the Indian National Health Service. So, I spent the first few years of my life living in the Dine community. And I was a child, but I was there within this beautiful community.
And the artwork in our house and the other people that we lived near and the whole southwest is very steeped in the Native American cultures that are there the Navajo, Dine or the Pueblo tribes, the Apache tribes, there's a lot of that art and artisanship and culture and belief systems and sacred places. So, I really wanted to bring that into my work.
And as this person who left New Mexico and moved to New York City and has this kind of different life, a very different life than I would have had if I had I stayed in New Mexico, to be able to take that and show how important it is to support these artists and communities and to talk about cultural preservation and try to really, I don't know, just share this experience that I've had firsthand growing up in this place that's so beautiful, and to not only talk about the problems there, but also to talk about solutions.
So, I think it's really important too to approach this conversation where it relates to the indigenous people in America. And so, it is also part of this movement, I believe, in so many ways. So, I think, having been working on that for the last five years, it was also really important to at the beginning of COVID lean into that too because it was adversely affecting in a lot of native communities here in the states.
F Geyrhalter:
Yeah. I'm acutely aware of that too because I worked with an organization called the Wind River Foundation, and they are very much working towards the same goals as you explained. Actually, there was so much that you just said. But it came right back to the question. But I would actually urge everyone to look at your Instagram account because you're doing amazingly on your Instagram account. I love the stories. I love the cameo stories that you created, which are not Cameo the brand, which I interviewed them here too, but it's actual cameos.
It's extremely authentic. But it's also very, very well curated. And it's just a pleasure to follow. On your website, you also state this and I absolutely love that. You say it's around us, between us, within us. It's alchemy. So, with that, and since we're slowly coming closer to an end here, I want to ask you the big question, which you knew I would ask you. What does branding mean to you, now that you've done this for almost 20 years? What does branding mean to Anna?
A Sheffield:
Well, I mean, to me, it's the stories. It's those things that people can hear you, tell and they can conjure up their own images, and they can feel where it relates to them and really feel enveloped by the mood and the meaning that you're putting forth with your stories. And I think that can be told in words. It can be shown in the product. It can be a part of our visuals. And it can be also how we speak to things like the cameos. These are amazing people I love that I want you to know about and they're going to have a little cameo on my Instagram today.
So, taking all the different stories that we have and putting them out for people to experience I think is what branding really, what it really is at the end of the day because it's taking something so visceral and moving it into something physical. And for people to have an experience around that, I think it has to be multilayered. It has to be multisensory.
F Geyrhalter:
I absolutely love that. And that's also the reason why I wanted you to be on my show so badly because it's not easy to do what you just said in the jewelry, fine jewelry space. It's really, really difficult because everything is stereotyped, right?
A Sheffield:
Yeah, very much, yeah.
F Geyrhalter:
It is an entire stock photography industry. And so, to actually be able to stand out and to create an authentic experience and yet be able to scale you do is really amazing. So, I think there's a lot that our listeners can learn from just analyzing your website and your Instagram. And I would actually encourage everyone to go to your website because just going through the ethics section alone is it's a joy.
A Sheffield:
Thank you.
F Geyrhalter:
I mean, it's a beautiful site. Its functionality is really fantastic. So, it's a pleasure. If you can take your brand and you put it through a funnel and outcome is only one word, what would be your brand's DNA? What would be one word that could encompass the entire brand?
A Sheffield:
I think what you just said, it's alchemy. Alchemy is definitely the one word because there's magic in how things come together. And that's exactly what we do. There's alchemy not only in the diamond that came out of the center of the earth that was forged by fire and pressure and this is an amazing, cosmic thing. But also taking that little diamond and putting it into something that honors it like a setting, that design that really shows what it is even those perfectly imperfect ones in their best light and then how that also then becomes a part of someone's life and a part of their love story. And that there's an alchemy in that and how it becomes an heirloom or talisman that then holds all of this energy, and all of these memories, and all this meaning.
So, I feel like alchemy is really that, where these different things combine to make something so much greater, so much more profound. And I think jewelry should absolutely be that. Even with Bing Bang, we work towards maintaining meaning in what we do, even though it's less expensive and more attainable and more fashion-forward, younger, still there's an alchemy in that too in those moments in our life.
So, I think particularly with fine jewelry though and with the materials and the clients that we serve, I think that the alchemy is just absolutely the end all be all because it feels everyone has a part in it too. The changes and the transformations are what among so many people touching, feeling, experiencing, wearing and being with the jewelry.
F Geyrhalter:
And what you just said over the last couple of minutes is the power of having clarity in your brand, being able to actually put it down to word like "alchemy" that is so all encompassing, I mean, really tells the entire story of what you do and how you do it and why you do it in one single not overused word. It's so powerful. I mean, I love that. I love hearing that. It's really, really great.
To finish things off, do you have any brand advice for founders that are fresher to the whole intrapreneurial journey, that you feel you can leave them with, anything you learned over your years where you feel like, you know what, I'm going to leave the show with these thoughts.
A Sheffield:
Sure. I mean, this advice is pretty standard for me. I feel like, we all know, our intuition is so powerful. Those little gut feelings and the senses that we have about what's good and what's bad, I think it's important to follow those as much as you can, and to not let anyone tell you that that's a bad way to do business. Because there's all this conventional wisdom that there should be data. Of course, there should be data. That there should be experience, of course, there should be experienced.
But also you can't undervalue how someone just having an idea and believing in it can make something really wonderful happened that no one else has done and that those stories come up time and again. But I think that really trusting in yourself is so important. And I think it's one of those first things that you, I mean, at least for me, I would think, "Well, I mean, there's no reason why I should think this is a good idea, but it feels like a good idea."
Sometimes I don't follow my own advice. And I don't follow my own intuitions and that's okay, too, because you have to fail to learn. You have to have moments of doubt to come out the other side with more direction and more conviction. But I think that, yeah, the one thing I would say is just to follow your gut.
F Geyrhalter:
And I've been I've been hearing this quite a lot in my podcasts lately and that is a really good thing because I'm really glad that more people hear that because it's actually not easy to trust your gut. It sounds like it would be easy, but it takes a certain personality. It takes certain charisma. And it takes guts to listen to yourself and to just say, "I'm going to go against the grain. I'm not going to look at data. I'm just going to go with this because my instinct tells me."
And I think a lot of it comes with experience where you start … Because you know, you yourself just know that this might be the right direction.
A Sheffield:
Exactly.
F Geyrhalter:
And you have the experience to say, I'm just going to go down that path.
Anna, it was so great having you on. I have a feeling that people can find you … The best way to start is annasheffield.com, right?
A Sheffield:
Yes. That would be a big part. And on Instagram, the same, it's @annasheffield.
F Geyrhalter:
Perfect.
A Sheffield:
And then Bing Bang if you want to look at the beginnings and how that's evolved over 20 years, how I stayed 20 for 20 years. It's @bingbangnyc and same for the website. So, they're both worth looking at. I love both brands and I still wear both brands. So, I think it's kind of cool for people to see the connection between the two.
F Geyrhalter:
I know. I know. It was really interesting for me, too, as I researched your brands a little bit more. Anna, thank you so much for having been on the show, for taking the time out of your day. Stay safe, stay healthy.
A Sheffield:
Yeah.
F Geyrhalter:
And keep trusting your gut, right?
A Sheffield:
Yes, yes. I will. I do my best. Thank you. Thank you for the wonderful questions.
F Geyrhalter:
Oh, my pleasure, my pleasure. Thank you so much.
A Sheffield:
Take care.
---
0 COMMENTS