Hitting The Mark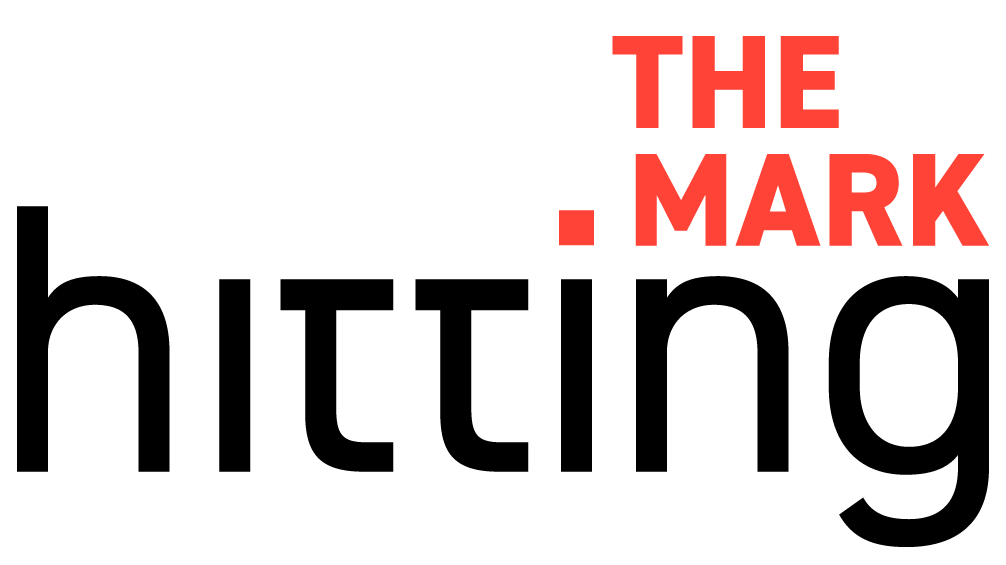 Conversations with founders about the intersection of brand clarity and startup success with your host, brand strategist and author Fabian Geyrhalter.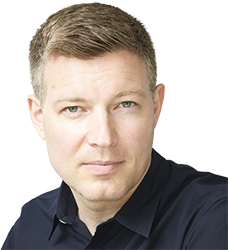 Featuring the founders of brands you know and brands you are excited to get to know:






EP050 – Muhammad Saigol and Erik Rauterkus, Co-Founders, July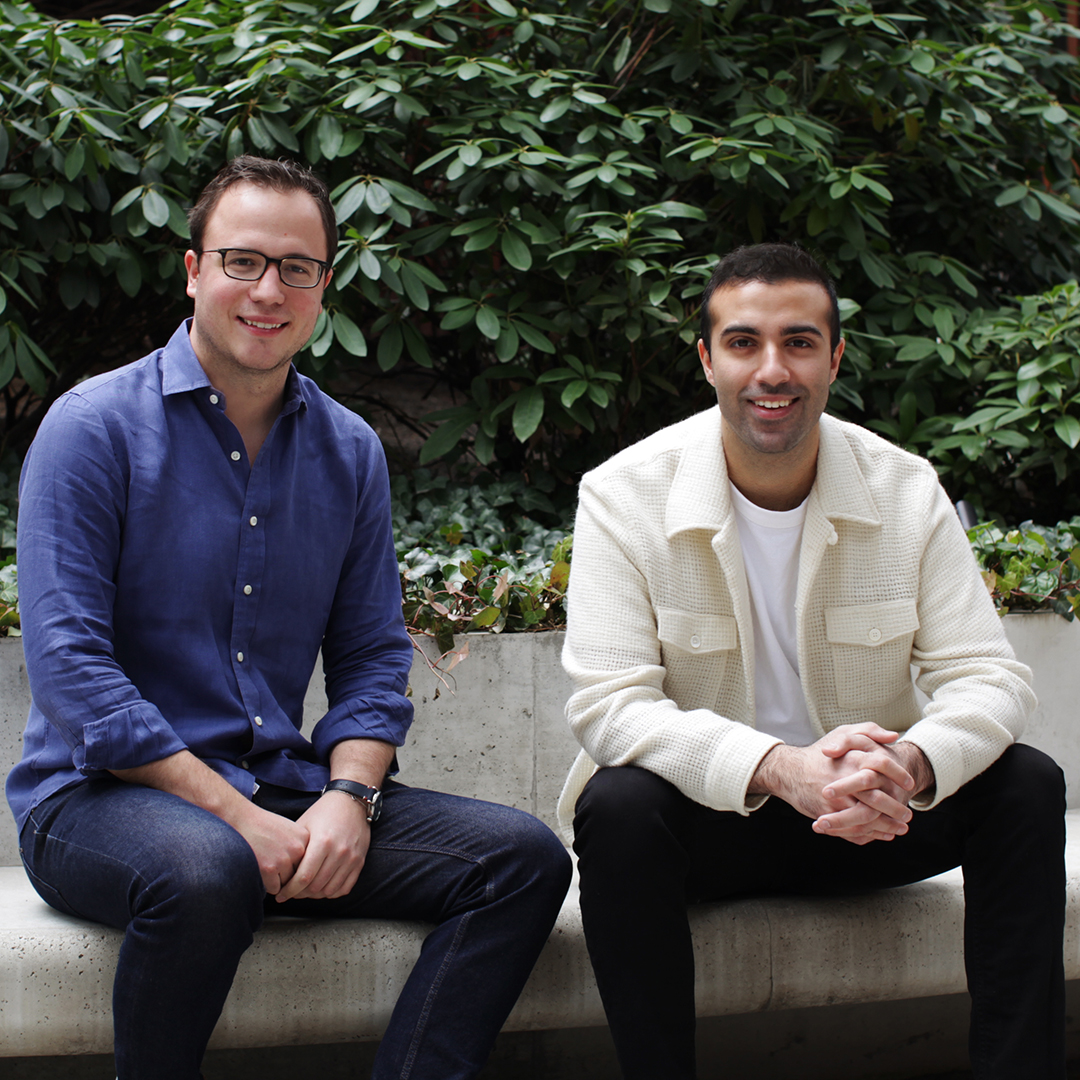 Strategic Clarity + Verbal Clarity
Muhammad Saigol and Erik Rauterkus of July launched an appliance in 12 months from idea to market through razor-sharp focus.
We dive into how the brand made 'summer' their DNA, how transparency with the customer is key, and why The Wall Street Journal called July 'summer's unlikeliest status symbol.'
We further look into the brand architecture of a startup that has big plans to become the next generation General Electric. Much to learn from these Co-Founders on how to craft a brand.
Notes
Support the show and get on monthly mentorship calls with Fabian. Join here.
——–>
F Geyrhalter:
Welcome to the show, Muhammad and Eric.
M Saigol and E Rauterkus:
Thank you very much. Yeah. Good to be here.
F Geyrhalter:
Yeah. So we're taping this just a few days into August and I have to say, when are you launching July, if not in July?
M Saigol and E Rauterkus:
Well, actually we did launch July in July, which was a great start to the company. This is Muhammad speaking. We had a great release in the first of the three of our units, to actual customers in the month of July…
F Geyrhalter:
Oh fantastic.
M Saigol and E Rauterkus:
… which was very timely and fitting for our brand and actually also our journey. We started this company last July. So it's a very significant path for us. But it's a hot summer and we've been continuing deliveries through July into August and into September as well.
F Geyrhalter:
So currently people can pre-order it, but you're already delivering, which is amazing. That's great.
M Saigol and E Rauterkus:
That's right. So the way that we structured it is we allowed people to start joining the wait list and then beginning pre-orders. The demand has been phenomenal. So we actually have several different shipments of units coming in and we kept selling out of them. So it's still been on pre-order now till September. But we have already delivered those customers for the July slots and then the August slots.
But we've just been so humbled and frankly overwhelmed by the tremendous reception that we received. People willing to put that money down for a product that the subject will receive after 30 days or even more than 30 days. And we're just so excited to bring July to all these different homes.
F Geyrhalter:
How in the world did you pull this off in 12 months? I mean, we're not talking about some technology company that writes code, we're talking about an actual… We're talking about R&D, we're talking about product, manufacturing, staffing, the whole shebang. How did you pull it off?
M Saigol and E Rauterkus:
Yeah, that's a great question. And I think in a part of our approach that was seen as so important for us as we were starting off. Muhammad and I actually, we met… we worked together prior to this in a software setting. So I think we learned a lot there, and then to some extent, we took some of the learning there and really tried to take it into this space.
I mean, it involved hardware, it involved manufacturing. I mean, where we can build a product quickly, get it out into the market quickly, learn a lot quickly. It launched relatively quickly, and we kind of used that as a foundation. So it's been a great journey, and we think we took a lot of the approaches from software that hadn't been evolved into the hardware yet, to get the products to market.
I think, for us, the key was to just be really focused. Focused on what the goal was, that we wanted to launch this product for the summer of 2020. And then be really focused on what we were building. I mean, really, a laser focus kind of tunnel vision on what were the pain points that we wanted to solve in this space. And then how do we solve it. You know what I mean? We could talk about the process that we went through, but I think it was that focus and setting those goals early on, that really enabled us to stay on track.
And in the year timeline, but also even within the midst of, what is it I'm looking for, a more unusual year than anything, than most years. So we're really excited that we were able to launch this product, within that one year period, and we are super excited to grow it here as well.
And you know, one thing I'll add to that as well, when we got started on this journey, we had so many ideas of what we could do with the window air conditioner, how we could change it, what we could improve. But what we wanted to do is not just go away into a black box and think about what Eric and Muhammad want the window AC to be, but we wanted to learn what actual customers want from their window AC.
So in the summer of 2019, as I mentioned, we started this company, July. We actually quit our jobs. We'd been working together before. And we put up a really quick website and we started reselling regular window ACs, that you can buy on the market today, but we'd sold them with our service model so that we could get into customer's homes so that we could speak to customers, understand their purchase journeys, understand what frustrated them about the existing ACs. So we took all of those learnings. Eric and I actually installed over a hundred ACs ourselves.
F Geyrhalter:
That's what I was wondering. It sounds like you were actually going home to home, in a hot summer in New York, installing air conditioning units. Well, your former coworkers must have been so proud of your journey. They're like, "You really made it guys. Good job."
M Saigol and E Rauterkus:
It was a lot of fun, honestly, it was so much fun. We got to interact with so many customers in a way that you wouldn't normally get the opportunity to see them in their lifestyles. Being in their home, getting this moment, while you're doing the installation, to talk to them and speak to them in a kind of casual setting. And then of course, learning about the product itself, with these installations. Eric and I had so many difficult situations because the product today is not really built out for the consumer that it's serving.
So we took all these learnings, both from the customer, from the experience of the installation, and we said, "Okay, what are the key things that we need to do? And how can we achieve that in a 12 months' cycle?" And that's really how we did it. We mentioned that we focused and that was so critical to us because frankly, if we had just kind of gone down an endless pathway of thinking of new things, we wouldn't have been able to come to market in such a rapid period of time.
F Geyrhalter:
And you kind of hinted at that, but not only did you pull the whole thing off in 12 months, but there was the virus and still is. And I know with manufacturing founders, that is a huge disruptance. I mean, even for the ones that already have the entire chain completely figured out, for you guys, that must've been a huge disruptor. On the flip side, I'm sure that consumer demand must've been skyrocketing because everyone's suddenly stuck at home.
I know that I purchased an AC unit for my back studio at home where I'm now, which is a quote unquote studio. It's literally a small little studio because I had to move out of my office, right? So suddenly ACS became something that were important for people where they never even thought they would actually put in a wall unit. How did that affect you positively and negatively?
M Saigol and E Rauterkus:
Yeah, no, I think there are words inside to that point. 100%. The work from home situation, it did help us here from the demand side, but on the supply chain side, there were disruptions. We had a global supply chain, from day one. We knew that was a focus of Muhammad and myself, just how could we source the best in class pieces of this product from wherever they were.
So there was no question, there was a lot of disruption, as we got started, but luckily, things that we were able to continue progressing. There were a few situations where the vendor was really shut down and where we didn't really see that vendor coming back online, so we had to pivot to a new vendor. Luckily, we had a couple of other vendors in the back of the line, and lined up, as we were doing the initial processes, when we were finding who we were going to partner with.
So we were able to make some kind of key pivots early on. As the crisis unfolded, we were trying to shut down initially, then they were reopening, as the US was shutting down. And we were able to kind of squeeze our way through that. There was no question, there were some delays, but I think that was a big learning for us as we go forward too, is that we need to set up an organization that has some supply chain durability and flexibility, so that as whatever crisis converges, we are to where we can set up to pivot things around as needed.
Then there's no question on the other side too. Yeah, exactly what you were saying, consumers, and some consumers that we've sold to this summer, we've noticed, they've never bought this product before, and that's quite interesting for us. There's a few different dynamics that drive that particular question, that one of them is exactly what you were describing. People who have managed to go without AC in the past because they only needed it for a few days and were mostly at work. And now, they're all stuck in their homes.
And that's what's driven Muhammad and me, because earlier, with our presales introduction, we wanted to get out into the market, start selling these units quite early on, in the summer, while we were top of mind with people and then obviously delivering them as rapidly as we could, given the challenges that were on the supply chain side. So we were quite fortunate that we were still able to get everything moving this summer, butwe'll look back on it, I'm sure, in 10 years, and chuckle that this was the year that we started it.
F Geyrhalter:
Yeah, absolutely. I mean, there's something really interesting happening in the last couple of years when it comes to consumer trust, and you alluded to this prior. I know that your product design actually came from the same people who were involved with the luggage company, Away. And with Away, it was the same problem where they weren't able to deliver on time. And that kind of became their big brand story.
People fell in love with the brand instead of the actual product. Like they wanted the product really badly, don't get me wrong, but then they had this weird time where they had to wait for, I remember, quite a long time, and the ladies at Away were really smart in figuring out, "Okay, if we don't have the product to touch people's hearts, how can we touch people's hearts?" And that's when they really started to think about brand and that's when they created this photo book that they sent out, instead of the actual product, blah, blah, blah, right?
So I'm sure that for you too, a little bit of those pivots, must have been brand pivots where you suddenly thought, "Okay, well, we can't quite deliver, maybe as we promised. We know we will and people are eager, but now we actually need to start thinking about communications and how does the brand actually communicate?" And I think that's a huge opportunity today. Actually, it's interesting how that happens.
M Saigol and E Rauterkus:
Yeah, absolutely, and for us, the branding is such a critical part of the story, and really two aspects of it that are so important. Number one, it's the feeling that this brand invites to the customers, in a way that the customers today or potential future customers, but also the authenticity and the transparency. So from day one, when we knew these disruptions were coming up, we wanted to be very clear with all of the people, as they joined our wait list, that we didn't have an exact date for them yet. We didn't take any money from customers till we knew when these units were going to be arriving, because we didn't want to put them in a situation where they've paid and it's going to be delayed.
So, beyond just the brand itself, which we love and we think it's so important to customers today, and therefore it should be important to all brands, is being open, honest and transparent, every step of the way. Customers know that this is a strange time. Everybody is experiencing it. If you try to hide the fact or if you try to pretend, it's never going to develop a strong relationship with the customer. So that's really one aspect of it.
And then you have the other side, in terms of what we created with July, we're so proud of and we think it's so important. Yes, it's the design of the product, yes, it's the features and functionality, the environmental aspects of the product as well. But it is also, the fact that there hasn't been a fresh brand in the appliance space in decades. I mean, if you think back to the 1950s and the 1960s and even onwards, some of the biggest, strongest brands in America were the appliance brands. GE Appliances meant something. It was a mark of distinction in the home. You see all the old adverts of families proudly displaying their appliances. They had a lot of meaning for the family, for the home, in those earlier decades.
Over time, that has shifted. These brands no longer mean what they do in some of their most traditional categories. 70% of customers who own a window air conditioner, do not know which brand it is, even though it's sitting right there in their window and they're looking at it so frequently. And this is because of the lack of differentiation in the space. Both visually, but also in terms of the brand.
So for us, it's a very important admission and a very key critical component is, we want to bring back that life into branding the space and really create July as that 21st century branded appliance feel that actually means something to customers. That they're excited about, that they know we'll be honest with them, that they know we'll try and do right by the environment and that they know we'll give them a service and an experience that is unmatched.
F Geyrhalter:
Well, and I think it's interesting because you lead very much with kind of like mid-century modern design. Very simple, very clean design, right? There's not much to it and that's exactly what's to it, right? Because usually, there's too much chunk, right? You just cleaned it up. You have this magnet piece that you kind of clip on on the top and that's it, right?? It's the cleanest thing ever.
Which makes me, by the way, wonder if that magnet couldn't be used for a July logo magnet? But that's a different story. But The Wall Street Journal actually calls it, summer's unlikeliest status symbol. So that's pretty amazing. I mean, it's exactly where you wanted to be, right? That people actually talk about their appliance brand again. Which they haven't for so long?
M Saigol and E Rauterkus:
Yeah, no, for sure. And I think that's a great example of something that came out of our process that we went through last summer, where we'd gone into the customers' homes. Muhammad described it earlier, but we were selling kind of just normal units you could buy at Best Buy. We're on bestbuy.com. That gave us that right to get into people's homes. What really jumped out to us was, people didn't want an appliance-looking thing in their window. They didn't want the lines and the dots. They didn't even want a nice looking appliance in their window.
I remember, one quote from a customer was, "Why does it look like I put a washing machine in my window?" We would ask, "Would you love to have this in a drawer?" They wanted it to dine outwards, especially where you look at the window air conditioner unit, where in the markets that it's in and in the homes that it's in, like the market, the urban, America's oldest and populated cities. These beautiful old buildings, the window space is quite valuable and quite small.
F Geyrhalter:
Yeah.
M Saigol and E Rauterkus:
People are taking them so much, and then there's this thing that looks like a washing machine.
F Geyrhalter:
Yeah.
M Saigol and E Rauterkus:
So that just came from that experience of getting into there, giving ourselves a right to be organically in our customers' homes, talking to them. They want a design piece. Then they want to feel that it's their space. So we went around that summer and did those hundreds of installations and deliveries, and no two spaces are the same, and no two aesthetics are the same. Some people want to have a more cozier home, other people more industrial. The list goes on and on.
So we wanted it to be a really clean… We approached it as being a really clean design piece, that could sit in anyone's home. It had this kind of platform for infinite customization, for anyone's home. That's when it really came together for us, and that we're really excited about.
We launched this year with three covers, as you described. It gave us a really unique opportunity to explore materials that haven't been explored in appliances in really ever, or in quite a long time. We have done in wood and ash, we did a panel, we also did a really awesome fabric. My personal favorite is a gray fabric panel. We explored these interesting materials you don't expect with the clients, you expect more with the furniture, or a speaker, a very nice speaker, something of that nature.
For us, it's just this opportunity to grow and kind of build this platform and we want to have many, many more of these kinds of front panels, collaborations, et cetera. We can express our brands in a way that really works in an individual customer's home. So yeah, it's exactly what you're saying, we want that product moving into a home, so it sits naturally there. If it sits naturally there in a beautiful way.
So honestly, at the time, and currently, it is definitely a conversation piece, I think, in our customer's home, but hopefully over time as more and more people get their July, we can just be these really beautiful actually longterm panels.
F Geyrhalter:
Totally. I assume July is targeting first and second time apartment renters who have no AC, but I do have to say July the brand, not the window unit, has, how shall I say, an over the top hipster look, right? So now I hope I will not offend you, but this was within the big reason why I so badly wanted to have you on this very brand-centric show, because it is super intriguing.
How did the graphic design look come about and what was the idea behind it? Because it very much begs to be hip, but the design language is kind of borderline, how shall I say, it's peculiar. It's interesting. There's an orange ticker band that scrolls and says hot indefinitely. And a dingbat color with its harsh radiant gradation. So overall, it feels like aspects could have been designed by, I don't know, Microsoft Clippy, but it appears to be making fun of itself or even that super hipster brand look of today, right? So, was it irony or was it not, or how did this come about?
M Saigol and E Rauterkus:
Yeah, absolutely. So maybe, I'll start with kind of what we envisioned for the brand and then we can talk about its visual transformation as well. So for us, what you usually see in this space is your traditional ads of an air conditioner as almost someone who's wearing a winter coat inside because they're so cold and it's keeping them warm.
We wanted to kind of turn that on the head. Summer is the time when you need window AC and what we wanted to do is instead of depicting summer as this thing you want to hide inside your home and prepare a winter coat, we realize we love summer. Summer is one of the most wonderful times of the year. You get to go outside, you get to the beach, you get to be free and outside, and you're not cooped up in your home like in the winter time.
So with July, we wanted to embrace that magic of summer, that feeling of joy, that feeling of carefreeness because we want our customers of course, to remember July when they're thinking about their summer plans or what they're doing about the summer. So for us, it was, instead of taking that kind of negative summer, where it's too hot and too sticky, it's that summer is a wonderful time and July will help you enjoy it even more then maybe previously.
In terms of the visual direction, so a lot of that filter through, you'll see, we use a lot of summery iconography. The hot, hot, hot décor. Again, something similar to summer. But what we also wanted to do was, there have been some great new brands in the past few years and it comes to be that there are ways that an aesthetic is established. We wanted to be a little bit different then that. We wanted to push the envelope in terms of what the visual design would be, and make sure that it fits with our brand, which is very fun, which is very lively, which is very joyous. So we wanted to have a little fun with it.
We've created a website that you've seen in all of our materials, where there are these fun elements. There are different colors. They are bright colors because we wanted this to feel different. We didn't want people to say, "Oh, this looks just like those other six brands, and other six categories that I've seen." But it's something really fresh, something that's unique to us and that really fits and resonates with our brand. And that's really how we came to July.
F Geyrhalter:
How did you decide on the brand name, July?
M Saigol and E Rauterkus:
The name, July, really stems from the brand that we wanted to build around summer, around the season. We wanted to make sure that customers knew, when they thought about summer, when they thought about the season, they would also think about us as a brand. July has both, it's about that fun, it's getting out there, it's enjoying yourself, but you also know it's going to be hot. So we want people, as the heat starts to sink in, as they start to talk about the month of July, that they also think about the brand that will help them stay cool in their home, in a beautiful way.
We did, we struggled with the brand name. We wanted to find the right name that would encapsulate this identity. And what we love about July is that it's immediately recognizable. It's distinct from other brands as well, and it really relates to this feeling of summer, which is still critical to what we do.
F Geyrhalter:
And it makes tons of sense, right? Your domain name is july.ac. Your Instagram handle is, @feelslike.july. It seems like there were a couple of corners that you had to cut, in order to be able to call yourself July, obviously, because there's lots of Julys out there, not only the month, but people with the name July, et cetera. Does it really matter or does it not matter, because people just look for July air conditioning and they'll find you?
M Saigol and E Rauterkus:
So we thought a tremendous amount about the name in terms of how it will present itself to the world. We looked at SEO, we looked at the availability of various handles, like the Instagram handle, et cetera. And July is common. There's no two ways about that. But what we really look at, at ads, is there any other brand competing in this space for the board of knowledge around July, and the answer was none. Other than the fact that it was a summer month, there wasn't really any other brand.
So what we've seen is that people are looking for us. They're coming and searching for us. You search July air conditioner, or July AC, we'll be right there at the top. So as a lesson to all the brands, I think it's less about the name itself and how common that is and more about how are people looking for your brand and how will they find it? Is there anybody else that they might come across by mistake instead of you if they're searching for something? And really, we haven't seen any adverse impacts of that, so we're very happy with where we landed and how it's going.
F Geyrhalter:
That's fantastic. That's what I thought and that's what I hoped. And you, Muhammad, you come from a product manager background, which included a stint at the New York Times, and you both met at Boston Consulting Group's Digital Ventures where you gained experience in launching innovative new businesses in a lot of industries, right? Med Tech, Elder Care. Now that you've gone through this journey yourself, for a year, now it's more difficult, now you're actually in it, what does branding mean to you? The idea of branding. What does it mean to you guys?
M Saigol and E Rauterkus:
Yeah, so branding is so critical in all these different respects, but what I think the most important thing, regardless of what industry you're in, regardless of what company we're talking about, it is about the relationship that you have with your customer. It is how they think about you, how they feel about you and perhaps most importantly, how much they trust you to deliver for them and to do the right thing, more broadly.
M Saigol and E Rauterkus:
So, brand is not just branding. It's not just the visual identity. Of course, that's one piece of it, but it's much deeper than that. It is, what is the connection? What is the emotional connection that you have with a customer that makes them not only want to come to purchase from you, but want to tell their friends about you, that want to share it with the world and spread it, and then come back of course, again and again.
I don't think you can be surface level with the brand. You can't just say the right things and have winning copy and have beautiful images. You have to walk the walk if you want to really survive. Customers are smart, customers, they can smell lies and dishonesty, and by the way, the important thing, even more important to me than branding, it's actually taking actions to deliver against the promises that you make to your customers.
F Geyrhalter:
And you are smack deep inside of that right now. As their delivery truck's pulling in and I know Eric had to put himself on mute for a second to get some product in. And I love that. I mean, we were right in that right now. So it's an exciting time.
But you guys have actually much bigger goals, I heard, namely to become the 21st century consumer appliance brand. So are you planning to be a house of brands as we call it? So starting with July, on the AC, and then moving into different categories within the appliance arena? Each new brand being one on its own, or an audience or name or a marketing campaign?
M Saigol and E Rauterkus:
Yeah, that's a great question, and I'm back, and I apologize about the truck there.
F Geyrhalter:
No worries.
M Saigol and E Rauterkus:
But no, and I think that the way Muhammad and I always look at it is, it's always an evolving kind of question, looking at where do we want to go, et cetera, and how we want to structure it. But I think what you've hit on is exactly right. What we see is such an interesting opportunity to be this 21st century appliance company, especially in this large appliance space. And for us, the window AC was that perfect starting point.
And it's exactly what Muhammad hit at earlier. It's that these appliance brands of the 1950s and the 1960s, they meant something to the consumer. And they meant something from a product perspective, from a design perspective and from a functionality perspective in that right to own this product and then to kind of embrace that in your kitchen, and your home. But then they also meant something from a brand and a service perspective. You know the Maytag Man, a kind of a classic example from a bygone era. But it was quality and it was trust, and that kind of has fallen away.
We especially think for the consumers, and in my generation and the generation above us and the generation behind us, these people who will be the majority of homeowners in the next 10, 15, 20 years. They're looking for a brand in this space that does really high-quality products that fits into their style. But in addition to that, brings a modern service smile to them, in a way that you can get these products, in the way that you buy these products, and then the way that you maintain and engage with these products.
So that's where we see that it is such an awesome kind of opportunity for our brand to grow into. The reality is these brands that kind of dominate the space in terms of market share, they have lost really all connections and relationships with the customers, from a product design perspective, and also from a sales and a customer communication perspective. So, our goal is to be laser focused on the window AC here, and the AC space in general, as we roll out this product, but we think a lot of these same dynamics kind of take hold and cross over.
F Geyrhalter:
This may be a little bit too early to ask, but any idea of what your next brand may be tackling?
M Saigol and E Rauterkus:
So, we've been investigating across the spectrum and we've seen so many opportunities in different categories. Right now, we haven't made that decision yet as to what the next phase will be, that we'll be tackling. But it will be an appliance that people are craving new design at an affordable price point and they're just looking for a hassle free way to get it into their home, with a brand that will have fantastic customer service, that will do the right thing for the environment, and then will deliver them a delightful experience. So, more to come from us. We're going to see tomorrow the future. We'll let you know.
F Geyrhalter:
Awesome. And on your site, you're saying that in addition to implementing this technology, and I'm quoting you here, "We, as a company, are trying to do our part in mitigating the impact of cooling on our planet. July will be offsetting the emissions of every AC we sell with a partnership with carbonfund.org and dispose of customers' old Acs in an ecologically friendly way, avoiding refrigerant leakage that is harmful to the planet. We are and will continue to invest in technologies that create a more sustainable future of cooling." I mean, this makes so much sense, right? So, is the idea of cooling people in a new, a different and definitely a hotter world, the big drive? And will you focus mainly on that aspect of appliances or could it go anywhere?
M Saigol and E Rauterkus:
Yeah so, it is certainly our focus. It is very important. We think there is great opportunity. That's why we started here, to build a better product, that are better for the environment, and that you can get them in a more easy manner. There is a lot of opportunity in this space.
But the cooling space is just one way to go about that mindset. You know, the way that we approach it is, whatever we do, we want to make sure we do it right and we do it well and we deliver for our customers. So we'll never be in a situation where we've spread ourselves over so many different verticals, just doing one product here and one product there. So right now, I guess, there are many more products in this space that have a lot of the same issues and customer frustrations that we want to solve, but then our ambition comes from the outcome. But, we'll always take it and pace it out to the right level, to make sure that whatever we are doing is really delivering on our promise.
F Geyrhalter:
Absolutely. Now, edutain me, as we come slowly to an end here, edutain me with this AC naïve question of mine, but it's been on my mind. I feel one of the utmost important aspects of installing an AC unit has been left out of pretty much all online installation videos. The parts are not even included in the unit to do that and it seems to potentially be the same with July, which was surprising and likely means that my assumptions are all incorrect.
So here you go. I'm talking about how to ensure that no thieves can just open the window, right? Usually people after they install the unit or get the unit installed usually, right, because most units are not as easily installable as yours, but usually people end up cutting a piece of wood and blocking the window that way, which seems like a perfect, additional eyesore that begs for innovation, surprise and delight. Are you guys tackling that or does it not even need to be tackled and I'm missing something?
M Saigol and E Rauterkus:
That's a great question. There are a lot of kind of other things around, whether we see, add-ons, if you will, but I think, we'll slowly be tackling them as we come across things like that.
Exactly as you said, this was another great example of a learning that we learned on our journey last summer, which is our easy installation frame, and it just boggles the mind that no-one else is learning about this. That was one of the worst parts, people around you doing other installs, 100-plus installs, where you were up in these high-rises in New York dangling out of a back-heavy box. There are these kind of spokes, these metal elements on the back, cutting your hands, and you're sweating because it's hot and you're trying not to drop it.
So we focused a lot on this installation system, that we designed and developed, and we're super excited about that. And yes, exactly to your point, it locks itself into place so you can actually mount it to a window. So that makes it so that window can't come open, around the top of that installation frame. It prevents that risk. But there is a lot of different things.
Like you said, there are some sort of quick-lock locking seams, and a safe install, like a locking system that you can secure with a window. One thing we did this year is we rolled out these custom filters and we sold them in our unit, that really are the first kind of filters for a window AC that actually does something, that purifies the air. So we see a lot of other opportunities to improve on this space.
But we're really excited about new learning solutions that appear, that gives the customers a safe, easy, reliable way to take it in and out of the equipment, which is all as safely as we could, to try to not lose your window all year round. It's very, very safe.
F Geyrhalter:
So even if it's just a "fix this with three screws on the top", you can't possibly pull the window up from the outside because the unit is too heavy, I assume?
M Saigol and E Rauterkus:
Right, that's exactly it.
F Geyrhalter:
Okay. And that's what got me. Perfect. Thank you for educating me. I appreciate it. So what I always like to finish off with is if you would be able to describe your brand in one word. So July, right. With Coca Cola, it used to be happiness. Maybe it still is and no one knows. Most people don't care. With Everlane, it's definitely radical transparency, right? Zappos has customer service. What is one word that could describe your brand? If you're able to just put it all, the entire brand into one?
M Saigol and E Rauterkus:
Yeah, I'll give you three words. That is dealing, and you know for us it's about capturing the joys of being outside. The freshness and the vibrancy of color and life that blossoms into summer. Being able to go to the beach, sitting out, dining outside on your rooftop in New York. Just getting out there and being free and taking a road trip, or whatever it might be. So for us, what we're trying to do with July is capture that feeling of summer, and actually bring those delightful moments even into your home.
F Geyrhalter:
Which in my eyes, despite your smart product, is one of the smartest moves you've done, from a brand perspective. To actually celebrate what people fight against when they put this in their house. I think it's really brilliant. Do you have a final piece of advice, maybe brand advice, but also maybe just product advice for product founders who are struggling right now during this pandemic to bring their own ideas to realization? Do you have any advice for them as you look back at your one year journey? You already talked about focus and I already checked that off as one big takeaway, but is there anything else where you say, "Look, here's something that we learned that we just really wish everyone would do."
M Saigol and E Rauterkus:
Yeah. I'm sure we do. I have one, I'm sure Muhammad, you have something like that. Yeah. I'm sure we have many. I'll let you go first. Feel free to jump in. You know, 100%, the thing that I have learned here in this process is, how can you find really clever ways to test concepts, particularly in a low cost manner, early on? That's been so important, from the first Muhammad and I have been taking. I think it's the reason why we had a lot of opportunity, by getting over a lot of the problems that went ahead.
You know what I mean? You can come into this summer, with the pandemic here, et cetera, and because we found some clever ways to test things. The last summer example, it was a great one. Those went into brand too because we actually had a test brand that we were using last summer, and we evolved. We made some changes to it because we were likely to make some changes as well, as we launched the brand.
So we just challenged ourselves to look at this place and see what would be good. It was pretty standard to say, "Oh, we don't have a real product, we're going to sell ACs now." So we got a developer on the project, telling him we were selling AC systems. We said, "No, we actually need to sell ACs today that are not our own product, and that's worth doing and we can learn a ton from that. And then we can design and develop our own product beyond that."
So that's been my biggest learning and what I'll take, and what we'll continue to do over the course of this company and into the future. It's just finding clever ways to get real products out there, real brands out there, even if they're test brands, to real people who would actually think about and engage with your product and your brand. And then do it in a low cost way and then take it from there and build on it.
Things don't have to be perfect. You know that's the best kind of learning as well. You don't have to have the perfect brand. On day one, as you start to test things and everything. You don't have to have everything locked and loaded. There can be a lot of open questions, but you answer a lot of those questions within the process.
So that's my biggest thing that I tell everyone, is just think of a creative way to get out in the market and do something with your idea. And that will ignite the entire process. So something we did and something we'll continue to do for sure.
F Geyrhalter:
Absolutely. Muhammad?
M Saigol and E Rauterkus:
Yeah, absolutely, that's one of my biggest take-aways as well, just as Eric said it. It couldn't be more important than overemphasize. And then on the branding side, what I could say is, be willing to take a little bit of a risk with the brand. Don't just fit it into exactly what you're kind of seeing out there.
Have your own perspective on aesthetic, have your own perspective on design, make sure that it actually relates to the brand promises that you have developed and what you're delivering for your customers. But customers will respond to something that looks fresh and looks different, that makes them smile, that they haven't seen before. So put your own perspective, put your own brand interpretation of the current general aesthetics and don't be afraid to do that. It will pay dividends.
F Geyrhalter:
And what you just said is exactly why I wanted to have you on the show. So thank you. That was fantastic. You got me back nicely too, which I was begging for. So I do appreciate it. So this will most probably air at the end of October, but still listeners who fell in love with July and they're already, they're either still sweating it, or they're already sweating and thinking about the next summer, how can they get their hands on it?
M Saigol and E Rauterkus:
Exactly, exactly. So around October, you can always come to our website at july.ac, where we have these really awesome programs heading to the fall and into the holiday season, where you can reserve, you can lock in your July for February, for the end of the spring, early summer, according to when you want it to be. Just make sure, you have your unit reserved for delivery on that first hot day.
So you'll be able to cover when, say, pick what unit you want, the size that's right for your home, the front panel that speaks to you, and you'll be able to lock in your delivery date for spring of 2021. So you'll stop on over and we're always there to answer questions as well. So please chat on our website, call us directly or email us with any of your questions and we can get your unit right as the season starts next year.
F Geyrhalter:
That's awesome. Thank you both for having been on the show so early on, with your brand. This was a big delight, to use your words, to have you on. And it was a blast and also, it was extremely insightful. So thank you so much for your time, and best of luck for the next month, to get through the hot summer with your brand and then for your brand extensions in the years to come.
M Saigol and E Rauterkus:
Thank you very much. Thank you. Yeah, for sure.
---
0 COMMENTS