Hitting The Mark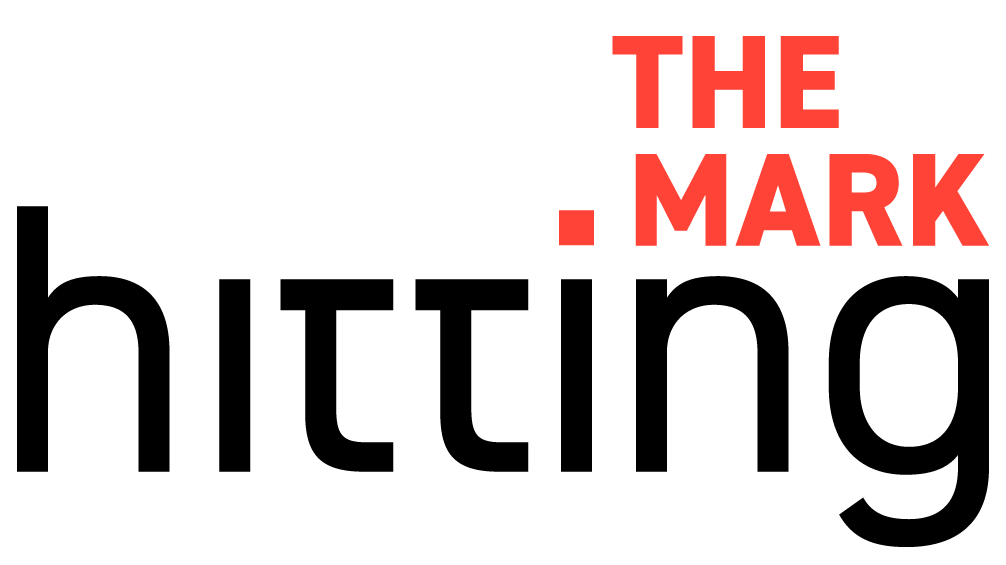 Conversations with founders about the intersection of brand clarity and startup success with your host, brand strategist and author Fabian Geyrhalter.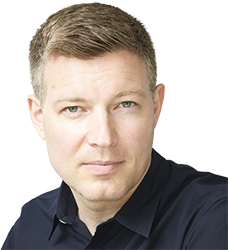 Featuring the founders of brands you know and brands you are excited to get to know:






EP064 – Max Johnson, Co-Founder & CEO, Awe Inspired
Strategic Clarity + Verbal Clarity
Max Johnson built a tremendously impactful business over the course of the last 4 years through simple necklaces that celebrate female goddesses and leaders. The brand, Awe Inspired, was born out of Max's mother's desire to empower fellow cancer survivors. From the journey of blindly walking into brand agencies on Madison Avenue to learning how personalization and shared values are key to the future success of their jewelry brand, Awe Inspired is exactly that: Inspiring.
If you were wondering if taking a political stance is the right move for your brand, or how to navigate picking up the phone to call your customers to have them help you in creating the next iteration of your offering, to thinking of your brand as an actor, this episode is full of awe-inspiring – yes, I had to go there – nuggets of brand and marketing wisdom.
And, who knows, you may even be moved to tears when you hear the brand story.
Notes
Fabian:
Welcome to the show, Max.
Max:
Thanks for having me. So excited to be here.
Fabian:
Yeah, I'm thrilled to have you. Let's talk about your journey a little bit. Together with your mother, you were running a family jewelry business, I guess if we can still call it, named Awe Inspired. It's a brand focused on self-empowerment. Your goddess coin necklaces have been worn on red carpets and Netflix shows, on the front lines of protests, and the front page of People Magazine, and of course on stage at Coachella. So anyone from Madonna to Tyra Banks and Sarah Silverman, it seems like you hit the pulse across a huge spectrum of women. Celebrating diversity, intersectional feminism, and social justice are at the core of your brand. 20%, and let me say that again, 20% of all proceeds benefit charity partners working towards women overcoming adversity. Tell us a bit of the story behind the brand. Did you and your mother join forces early on with this venture? Did you come in later on? How did it all start? Take us on this journey.
Max:
Totally. Yeah, I had no intention of building a career in retail, in fashion. I actually studied politics and economics at university. And my first job out of college was actually on the Hillary Clinton presidential campaign. So I got a lackey role on the digital team at Hillary for America. I ended up doing some work with LGBT community engagement on the campaign. And while I was serving on the campaign, my mother Jill, who has built her career actually in jewelry on the wholesale side, so she has a gemology degree has been importing diamond and gold jewelry to the United States for 30 years. She was at the time recovering from breast cancer. She is a lifelong cancer survivor. She's had cancer three separate times in her life. And it was during this third fight of hers that it really dawned on me what a miraculous accomplishment it was to not only overcome such a debilitating and terrifying illness, but to do it with grace, and to continue running a business and running a family. I was so moved by it and I was so much more a part of her journey. The last time she had had cancer I was seven years old. And so it was so different to experience it as a young adult. I remember in this conversation with her, she's in the bed in the hospital recovering from these really invasive surgeries. All she was talking about were these other women she met who were also receiving treatment and how they didn't have a beautiful home to go back to, and a wonderful bed and loving family to take care of them, and how she wishes that she could do something for these other women who were in her position and didn't have the support or privilege or what have you. And that really struck me that in this time of need of her own, she was so conscious of the needs of others. And she had always talked about wanting to do something with jewelry that just felt a little more meaningful. And she had. She worked with Oprah Winfrey on a piece for the Fistula Foundation, which is a foundation based in Addis Ababa, Ethiopia to raise money for fistula procedures and awareness. She had worked with the Children's Cancer Research Fund in Minnesota on a jewelry project. So using jewelry as a vehicle for charitable giving had always been in her interest area and in her vernacular, but she lacked any understanding of like bringing a brand to market and selling product digitally and understanding that ecosystem which I was at the time very entrenched in on the campaign. I basically saw like the most robust digital organization in the world get stirred up in a matter of months at work speed and really that was like an accelerated learning environment for me.
We were like, what would you give someone, what would you give these women who are overcoming such a tremendous adversity to honor their strength and do it via the vehicle of a beautiful jewelry product? Nothing on the market really felt like it was satisfying that need. The pink ribbon and all of its offshoots felt very just empty and trite at that time. And I think still that's the case very much. It's just that that vehicle for storytelling has been run through or whatever. We've seen it so many times at this point. A lot of that product intended for survivors was also made of cheap materials, rubber bracelets, or tin or brass, didn't feel worthy of someone like my mom, or like these other women that she was going through this experience with. And so we had this idea, let's use jewelry, which has always been a vehicle for gifting and for building connections between people to really serve this gifting occasion of honoring survivorship properly. It'll be this luxury product made of precious gemstones and fine metals and have really deep meaning. People will want to give it to the survivors in their life of any adversity, and we'll give back as much of it as we can to charity partners, so that people feel like they're making a difference, as well as making a statement. That's where we started. We built a deck. She and I, never done this before. I had no idea really what this was. Looked up templates online of like how do you build brand pitch deck.
Fabian:
Oh, so good.
Max:
After we got to this idea of the branded MVP, the first step we took was pitching it to a branding agency. I don't know why. If I could do this all over again, this is not the next step we would have taken. We were like, "Okay, we need packaging and we need a name and we need a logo." So novice at the idea of building a brand that like that was really the first place we went-
Fabian:
That's awesome. That's fantastic.
Max:
Sure. Sure. I was in New York at the time, and I started cold pitching a bunch of different agencies that I basically looked up online on Madison Avenue, because I'm like, "Okay, where do you find these people like Madison Avenue? They're the advertisers." Anyway, I probably looked foolish sending around this cold pitch. But eventually, this agency owner, who was a recent cancer survivor herself, she saw my pitch and it really resonated with her. And she helped us design what was the early brand, which actually had somewhat different name. The original name of the brand was a AWE, Alive We're Empowered. So it was A-W-E, the acronym. And it sounded like a nonprofit, it sounded very much like this cause-focused initiative and it really worked for us at the time. We were super thrilled with the name and how the branding all came out. And, yeah, that's the long and short of it, of how we got started.
Fabian:
I mean, first of all, what an amazing, heartfelt, deep story. To me, it is so fascinating how you look at some brands and you kind of like shrug them off. It's like, "Oh, here's another internet brand and here's… Oh, and they came up with a clever solution." And then you go deeper, and the meaning and the passion and the sweat that went into it. And just like just putting yourself bear out there saying, "Look, we have never done anything like that." But it seems like when you put A and B together, something bigger should come out of it. I love that story. The first thing that you said when I asked how it come about, you started talking about how you were part of the Hillary campaign and how you studied politics. And suddenly, all of these questions that I had about your brand, all basically were answered just by your first couple of sentences with your mom being the cancer survivor and how she wanted to empower other women. And all of this is the brand and it's amazing that now… How many years later are we now? How long ago was-
Max:
Four.
Fabian:
It's only four years. Wow. Okay, four years later, how everyone that gets in touch with your brand can feel that, right?
Max:
Mm-hmm (affirmative).
Fabian:
Can feel that emotion. I think it's extremely powerful. I love that the first thing you did is create a pitch deck for branding agencies. Sounds like, "Hey, we need a brand. You're a branding agency, so can we work in this together?" Happened a couple of times to me too, where entrepreneurs knocked on our door and they're like, "We really don't know where to start. Are you the person where we start?"
Max:
Yeah, exactly. I wish they had said, "No, we're not." But instead we signed like a crazy contract then.
Fabian:
Well, it depends on where you end up, but it's a good gut instinct. This is kind of how the idea came about and you hired the brand agency to help you put the brand together so that you can start going out there. Obviously your mother has been working on the jewelry and the idea. Did you launch with the goddess coin necklaces? How did you-
Max:
We didn't.
Fabian:
Okay.
Max:
No. Yeah. This is, I think the really interesting phase of this journey, were these first couple years of launch. What we ended up doing with this branding agency is designing this logo symbol that we used as the motif for all the products. So this logo of ours, it had these four teardrops in it, that we said represented the blood, sweat, and tears of sorrow and joy that every survivor goes on in her journey. And it was like really laden with deep sentiment, super symbolic. The logo itself, we thought was super wearable. We ended up putting it on all the product, which was without user testing it properly. Like laden with mistakes that whole strategy.
Through this process of getting the brand together and getting the product together, we quickly realized, as you said, we didn't really know what we were doing and what the next steps were. And so we are like, "We need to bring on a leader to the team who knows really what they're doing and who can run a business and really stand us up." So we ended up bringing on a CEO from… I went to Stanford. I used some networking to find a Stanford Graduate School of Business grad who had a deep background in retail to come on as a CEO for this charitable brand launch.
And yeah, I mean, suffice it to say, the initial brand was pretty much a flop. We had a ton of interest from different survivor communities to work with us, they really loved what we were doing. Our Instagram grew quickly, we had lots of different influencers in the survivor spaces. Mental health advocates and body positivity advocates and sexual assault awareness advocates, all really anchoring on this idea of celebrating survivorship. The problem was, is that no one wanted the product we had. There was no product market fit. Couldn't sell through the inventory. People just weren't resonating with this symbol that we had imbued with so much meaning and for others, it just looked very much like a logo that didn't carry the same weight.
Similarly, I think this was a really interesting learning in the journey. Was that using digital marketing, it was really difficult for us to reach our customers because our customers weren't survivors themselves. It was actually the gift givers. It was the people looking to honor the survivors. And so there's all different ways you can use interest-based targeting or influencer marketing to find people who have survived cancer or who have overcome a mental illness, but it's very difficult to find their family members.
Fabian:
Right, because they're everywhere. They're anyone and everywhere. There's no targeting. Yeah.
Max:
Totally. Yeah, it affects everyone and now you're looking at a degree of separation. And it was just a really difficult marketing conundrum. And so this CEO we had, she was at a loss of how to deal with this. And after our first big holiday season, it was a complete flop. She left. She was like, "I don't think I can do this. I think I failed you." Yeah, she left and I was all but sure that the whole thing was folding at that time.
Fabian:
Yeah.
Max:
We were sitting on all this product no one wants. We just lost this CEO that was my only hope that this was going to work, but we didn't give up. I guess that's the moral of the story.
Fabian:
Which is the mantra of the whole brand. I mean, how could you possibly give up as three-time cancer survivor starting a brand? There's no way. You got to keep pushing. What was next?
Max:
Well, next was a little bit of a combination of me leaving myself and taking some time away and I actually went and got a new job. I went and started working for a telehealth company called Ro. They have a brand called Roman that is everywhere now, and a lot of men use Roman for a variety of different telehealth needs. But I went to Ro to learn myself a bit more about brand building and product development. I got a job as a product manager, like a real software product manager, and got to help build and launch different services with them. While simultaneously we were testing this concept of goddess, was very much something that we had hit on and was starting to take off.
So throughout this weird, transitory period, I really took it upon myself to start getting on the phone with some of the people who had purchased the few sales that we had made with AWE or who had shown interest in it and just ask them upfront like, "What's the deal? What are we doing wrong? What would you want to see from a product like this? What's working here? What's not?" And all of those conversations and questions and landscape auditing led us to this concept of goddess. Essentially, we saw this trend in the jewelry space where there were all these coin necklaces, many of them celebrating male saints and male deities, but none, no collection, no one explicitly creating product featuring powerful women.
And so we thought, well, our brand is about empowering incredible women, giving them a wearable symbol of strength. The hero product had always been a medallion necklace. And it felt just like this very graceful sidestep into what has turned to be just an enormous product, and essentially the backbone of the entire brand at this point. And so yeah, that was all happening simultaneously, as I was not really doing this full time anymore, and picking up this other full-time job. I mean, this was a multi-month transition process where I had to figure out how to even get a job as a product manager and you come up with this whole new product category.
At some point, I took a trip out to Los Angeles. Every other jewelry brand I see succeeding in a space like this has incredible celebrity traction. Once again, like little dog eyed Max walking around with his little pitch deck or his suitcase full of product, I went door to door to the top agencies here in LA and tried to find someone who would help us make a connection with celebrities, which was another really key part of this equation. Was getting this particular product on the bodies of the most amazing women in Hollywood.
Fabian:
I'm going to go back. There was so much-
Max:
So much stuff. I'm so sorry-
Fabian:
No, no. I mean, so much good stuff. I mean, really, really exciting. But let me go back to one specific thing that you said, because I as a fact noted a lot of my listeners are intrigued by that. I keep telling everyone that I consult with that your focus group is… they're basically your social media followers or the people that are actually purchasing your product, even if it's just a few of them. I always say, call them up, talk to them, really figure it out. And then I get this big pushback of like, "Well, how do I break the ice? I mean, people are not just going to chat to me about a product."
When you did this, when you were in this awkward position of, "Well, I mean, why don't I go to the source of the few people that actually bought our product and asked them flat out like can you help? What are your thoughts? What did you like? What do you not like? Who are you?" How did you do that? How did you break that ice?
Max:
Totally. I think people are a lot more generous and kinder than you would think. I think the positioning of our brand and that initial connection we had with people lent itself very well. I mean, a big part of these conversations was also hearing these people's journeys and having them tell me their story about survivorship, how they got to where they are and what that meant for them. And what it meant to wear a symbol of strength. And so much of that storytelling for these individuals was around like, "I don't want them were something that reminds me of this dark journey I went on. I want something to make me feel strong for the life I'm about to live." And so for all that reason, the previous product we had was wrong. But I think yeah, getting them to the table to have that conversation.
I don't know. I think time and time again, I've just been amazed by how far a sincere and cold pitch goes. Sure, nine times out of 10 people don't respond, but it's that one out of 10 times that has led to every success that we've had. Has just been being really sincere about what we're doing, really upfront about what we want and how this person could help us, and getting that sincerity back. I don't think there's a special equation to it. I think it was just being genuine. Like you caught on to from the beginning, there's a very genuine thread going through this entire journey and I think a lot of people can see that. And so I tell anyone else nervous about reaching out to ask for help essentially. That shouldn't get in your way if you have a really genuine purpose.
Fabian:
I totally agree. I mean, the whole story of you can't read the label from inside the bottle is so true. So when you're a little bit stuck just to do this… Even I myself who is in the business of creating brands and creating the essence of a brand, when it comes to me actually rewriting the copy on our website or repositioning ourselves, I just have lunch or phone calls these days with some of our best clients over the last couple of years. And I just say, "What did we solve for you? What did we do for you? What do you see on the other side? Because I would never use their words.
I very much believe in that power that you have. You ask your customers because they know best. And then repeat after them what they say to you. And talking about this whole idea of interaction, let's talk about the quiz. You had this rather simple interactive quiz feature on your site, and you still have it, that really made the biggest impact to date on your brand, I believe, once you started plugging this quiz in. Tell us a little bit about that, or set me straight if I was wrong with any of them?
Max:
No, I think that was a great summation. When we landed on this concept of goddess, we said we're going to make these goddess pendants and they're all going to look the same. We want to design the perfect necklace silhouette. They'll each obviously just have a different illustration, but that was similar to the problem we'd faced before. We designed all this product that looked the same, and people would come to our site and have no idea how to pick which product they wanted because all the photos looked the same. And those were literally at the time of the same motif. And now at least there was a little difference in the illustration, but we're like, "We have to design a way so people can choose the product that's right for them and feel this really deep connection with it."
And so that's how we got to this idea of goddess quiz, like discovering your inner goddess, your inner warrior. Kind of took ideas from BuzzFeed, and all these different listicles that we are seeing online. Everything clicked together when we got to this concept of goddess. So I, like you said, wrote up this very rudimentary version of a quiz and used essentially just some random online quiz tool to build this onboarding flow that at the end of it would hyperlink you to the product that it corresponded to. And it was just like an instant hit. People love taking quizzes like that, first of all. And that was another thing that I learned somewhat simultaneously while I was working at this telehealth company. Was that people had a real endless appetite for talking about themselves.
Fabian:
And here we are. Look at us.
Max:
Here we are. Yeah, here I am on this podcast now. But yeah, I learned at this telehealth company, it didn't really matter if you asked people 10 questions or 30 questions about their health condition. People will always finish talking about themselves. They won't necessarily check out, but they will finish answering all the questions about themselves. So I built this quiz and it kept getting longer and more elaborate and more like heartfelt and deep. The more thoughtful and more profound the result page was, the better the conversion rate was. It felt like every time I went in and tweak this quiz, it just got more and more powerful. Part of what is so powerful of it was the lead generation. Obviously we require you to leave your email address in order to-
Fabian:
Of course.
Max:
… get your results. And it generates at this point thousands and thousands of emails for us a week of leads that we can then nurture and own and are way less reliant on Facebook for remarketing.
Fabian:
And they're passive. I mean, these leads just keep coming in like day and night and you don't have to do anything. So that's-
Max:
Unbelievable.
Fabian:
… that's unbelievable. Yeah.
Max:
Yeah. And so at this point, we have a full development team focused solely on the quiz experience and building it out. It's a full year-long development roadmap with a big six-figure budget, and it's really what we think the bread and butter of our business is going to be in the future, which is personalizing product and experience for our customers based on their personality data. Understanding who you are and how we can tell you a story about a product that really resonates with you to the point that you purchase it.
Fabian:
So good. So smart. Let's talk about the other aspect of the brand, which isn't about data and about sales, but it is actually very much in parallel, which is diversity and inclusion, right?
Max:
Mm-hmm (affirmative).
Fabian:
So the political orientation Awe Inspired is no secret. The idea of exclude the many to attract the few seems to be the model which I always believe is the best way to build any brand. You have take a stance, and by having these shared values with the audience, you start formulating a much deeper connection that a lot of the big brands today just they can't do it. I mean, politically, they're just not in a space where they can do that. But how do you as a brand navigate taking a stance or not on any particular issue? And how has it helped you create an honest and transparent relationship with your… Boy, I don't know, 70,000 Instagram followers today. I don't know. I think something about that. How do you navigate that?
Max:
Yeah, it's a difficult question and it's the one thing I think that really eats at me. I'm obviously an extremely liberal position person, and our entire team definitely leans very visibly left.
Fabian:
Right.
Max:
And so from the very beginning, we said that this company and this organization was going to be an activist organization, and it was going to be advocating for the rights and for the visibility and for the pride of survivors and people who have overcome adversity. And as that positioning has really broadened to be we are advocating for women and for all women and for the rights of women, we very much maintain that activist stance. And so last year when George Floyd was murdered in my hometown of Minneapolis, it was very obvious that we had to take a stand and use our brand as a vehicle for change, however we could. And the way we were able to do that we have a Harriet Tubman necklace that we donate 100% plus a matching donation to the NAACP in Minneapolis.
Fabian:
Wow.
Max:
And being able to make that permanent commitment to that… I don't know. That was an easy one. That was an obvious like we have to do something to support the people in this community that we're a part of and don't really care how many people this offends. Every time we post about Harriet Tubman we lose followers, and that is just I couldn't care less.
Fabian:
Thank you. Yes, exactly.
Max:
Ruth Bader Ginsburg's passing was another big moment for us there, where it was just obvious we would continue celebrating her heroism. I think where it got really challenging was in the 2020 election when we were deciding how the brand would play a part and how visible we wanted it to be. And obviously, every other brand on the planet had come out with some form of nonpartisan vote merchandise. That would have been a very safe path. And instead, we chose to celebrate the incredible achievement of Kamala Harris becoming the first woman to really break that glass ceiling finally, get a place in the White House. What a triumphant moment. That's when the backlash and ugly emails and hate mail really piled on. And it was a moment where we decided to dig our heels in and hold our ground. It absolutely paid off for us. I mean, we sold an unbelievable amount of product. We gained an incredible amount of visibility from all the celebrities who wore the piece.
I think one particularly powerful moment was Miley Cyrus was wearing her Kamala necklace while doing an interview with Kamala Harris. And to see that moment taking place was pretty surreal and magnificent and kind of made everything feel right. But yeah, I mean, it is going to be something that we will continue to hold on to and keep having this conversation about like is there a moment we go too far? Is there a moment where this has too adverse have an impact on our brand? And I think in each of those conversations that the answer is like, do we care?
Fabian:
Exactly.
Max:
Like do we really care if by taking a stand that feels right to us that we lose business? We don't at this point. I think it's pretty obvious that if we were in this for the money, we would not have built a business with this kind of a double-bottom line, because it requires us to be extremely wise about our cost structures and always peering for ways to peel back costs. We have to be really conscious about our bottom line constantly, because 20% is donated.
Fabian:
That's huge.
Max:
We wouldn't be doing that if it didn't mean the world to us. And so, yeah, we've basically come to this conclusion that we're going to continue taking these stands. We're about to take pretty much the biggest one of our whole journey so far, which is for June this month, we're releasing our first ever celebrity-fronted campaign, where we've contracted celebrity talent to-
Fabian:
Oh, wow.
Max:
… represent the brand. And we are releasing our first ever trans goddess. So we're adding a trans woman to our goddess pantheon, which is a really important statement for us to make that trans women are goddesses that deserve to be celebrated as such, and I'm ready for-
Fabian:
A backlash.
Max:
… the response we're gonna get for that.
Fabian:
Yeah. I mean, look, I think it's wonderful how you do it and that you do that. It was really interesting for me last year. I got a lot of racist emails about… People told me like, "Go back to your country." I'm from Vienna, Austria. It's like I'm a white kid. I'm not even used to that. There was so much and it came in moments where I was featuring a female Muslim on my podcast, God Forbid. I was celebrating what she was doing and how she was doing it. I received hate mail from people that subscribed to our email list, which I totally didn't understand. Because I mean, I'm very straightforward with my own values in my brand. And I told people, I'm like, "Oh my God, I'm getting this." And they're like, "Well, what have you been doing wrong so far? Why did it take you so long to receive hate mail? Because if you don't receive hate mail, you don't stand for anything. What have you been doing?"
Max:
Sure.
Fabian:
It's so true. I mean, look at the Kamala Harris necklace that you sold. I mean, there was a moment where you sold a necklace every 20 seconds, and you generated 50k in revenue over one weekend, and all of that 100% went to a nonprofit charity partner. And so, I mean, taking a stance creates ROI, because we all want to surround ourselves with brands and with people that we can align ourselves with. And like you said, well, every time you post something on Instagram, that takes a big stance. You're going to lose hundreds or thousands of followers. And yeah, fine, because you're going to get three times as many the next month. And those are the right ones. Those are your tribe. So that's really great.
Let's talk about another important part of your brand, the actual box in which your jewelry comes in. I don't know if it's still the same box, but I saw it online on Instagram where the box opens up, obviously, exposing the jewelry naturally. But also, there's also a small mirror that states, "Hello goddess," above. So you can see yourself immediately with that piece. It's so genius from a psychological point of view and it's beautiful. After you introduce design focus changes like that one, do you see a spike in sales or in followers? Basically, I always get asked, how can you show ROI with branding and design? And it's a really tricky question. So I'd rather outsource the question to you-
Max:
Sure.
Fabian:
… because you are heavily data-focused. I mean, you have a very analytical mind to a certain extent because I mean, that's was a big success of your brand so far. But then there's this huge emotional part how you build your brand. When do you know something works?
Max:
Totally. I mean, the box is an interesting one that we really tested into it. You're right, it was a big step up for us in terms of like the quality, and frankly, the cost of the packaging. And so we initially were selling it as an add-on. At checkout, you could add on this Deluxe packaging and get this box and have this mirror box moment. And people love that box so much. They demanded that it came with every order, and we ended up revising our pricing structure so everyone can get the box. But I think it was really wise of us to instead of going for a price hike off the bat, with an untested new part of the experience, to really prove that it was something that everyone really wanted to pay for. So now it is included in every order.
But yeah, it was a little bit of a gamble, but I think like we learned to do through that whole journey of finding goddess, was we audit the space. We bought product from all of our competitors and looked at their packaging and got a number of samples from our multiple different packaging providers and user tested different versions of the packaging. We really have built that muscle pretty much like out of failure. We were forced to build that muscle that I'd advise every other entrepreneur to build as quickly as you can, which is testing, testing, testing and iterating. And making sure that there's a test with a disprovable hypothesis for every decision you're trying to make in your business.
Fabian:
I love that. That's great. Absolutely. Well, I mean, you've been through a lot of brands building in the last four years. And coming from the Hillary campaign, too. What does branding mean to you now, compared to four years ago, where you walked in with a pitch deck to some brand agencies where you didn't quite really know what that all means? Now four years later, you having built a really amazing brand that keeps kicking butt, what does branding mean to you?
Max:
Branding in my mind, it's all storytelling, and it's storytelling from a singular voice. And I think understanding our voice and what Awe Inspired sounds like. Not what Max sounds like or my mom Jill sounds like or what we think one of our customers sounds like, but committing to what Awe sounds like is what the brand is. We have really at this point committed ourselves to regularly revising our brand voice guidelines, getting very particular about like what catchphrases does Awe use? What emojis does Awe use? And what emojis does Awe not use? Getting really particular about that voice and going into the brand guidelines like, what does an Awe button look like? And what does an Awe hover state look like? Just thinking about it as this singular being with a voice, with an opinion, with an aesthetic, is what I think branding is. It's a form of acting and it's coming up with this character. And the better the acting, the more authentic it feels as like this real being, as this real singular person.
And so I think that is an exercise that we will constantly continue to work on because it's so easy. The latest fad comes and it's like, how does our brand maintain its voice on Tik Tok? Which is a much younger, fresher audience, but we need to maintain our sense of authenticity that has gotten us to the point we have. How do we translate this singular voice onto this new platform? Having a really strong set of codes and a really strong conviction in who that voice is, I think is what would lead to brand success or what I've learned at this point.
Fabian:
You've learned a lot at this point. Yeah, creating this character and being this actor, which doesn't mean that it's superficial, but kind of building the brand up as if it was a person. And then really understanding how would that person react to everything? For you, just four years later for you to talk about all the specifics in the brand guide, this is awesome. That was a quick learning curve.
I always finish my show with that question. If there would be one word or two words that could describe your brand literally like 360, the entire brand, what the brand is about? I call it your brand DNA. What would it be? I mean, to me self-empowerment is high on the list, I'm sure. What is it for Awe Inspired in one or two words? What is the brand?
Max:
I think that's it. I mean, I think it's empowering. One of my favorite stats to wave around is that prior to the 21st century, men were the primary purchasers of jewelry. Men drove the jewelry market and you saw that in all of the advertising and in the product positioning. It was always you buy a piece of jewelry for the woman you love and it's kind of your way of keeping her happy, is by showering her in jewels. And in the 21st century, that market has shifted and women are the primary purchasers of jewelry now.
A lot of companies, very successfully, can play into fashion and jewelry as this fashionable accessory that makes you look this certain way or perhaps even feel a certain way. But for so many women, jewelry is a vehicle for storytelling. And I'm sure almost any woman that you sit down with and ask her about the jewelry she's wearing, almost every piece will have a story. "My grandfather gave me this. My uncle gave me these earrings when I graduated college. I bought this piece for myself when I got my first paycheck." It's deeply sentimental, and I think what our brand is doing that I think is so special, is building in that storytelling into the product.
Not only you know, does this journey of our pendants symbolize strength and resilience and female fierceness, but it speaks to characteristics that resonate with you as a person and we can draw parallels between your journey and Joan Arc's journey. What a beautiful story that is to tell and how empowering it is to see yourself in that figure and to wear her next year heart. It's just a very powerful moment. We have people writing to us all the time. Nurses who wear a Florence Nightingale pendant under their scrubs because it reminds them to keep pushing as they are battling on the front lines of this pandemic. Protestors wearing the Harriet Tubman medallion at the frontline of a Black Lives Matter protest. A little girl wearing a matching Kamala Harris pendant with her mom watching the inauguration and seeing a Black woman take the oath of office. That representation is really empowering. It's such a simple idea, but I really have come to learn that the simplest ideas can be the most powerful and the most impactful.
Fabian:
Awe inspiring, Max. Amazing, amazing. Absolutely amazing. I love everything about what you just said. Listen, thank you so much for spending time with us on this early, early morning here in Los Angeles for both of us. This was such a great pleasure. Where can people follow you personally? Where can they get to know Awe Inspired? Drop some of the URLs for us.
Max:
Totally. Definitely follow us on Instagram @aweinspired. Our website is aweinspired.com. You can reach out to me if you'd like, max@aweinspired.com. I'm not big on personal social media. I throw a lot of myself into my work and keep the rest of it to myself, but I would love to hear from you.
Fabian:
That's fantastic. Well, thanks again. This was really amazing.
Max:
Thank you so much, it was a pleasure. I appreciate your interest very much.
Fabian:
Absolutely.
---
0 COMMENTS