Hitting The Mark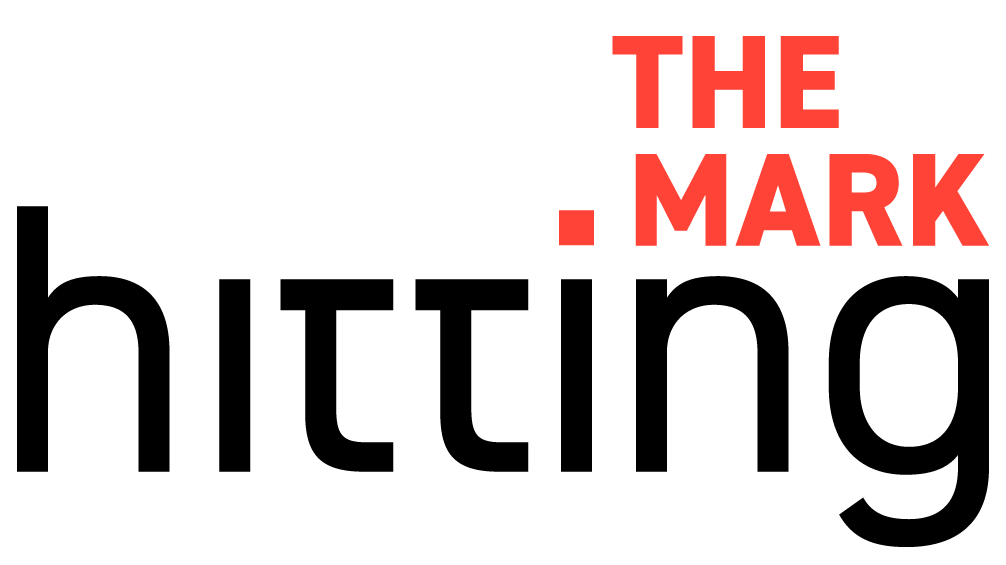 Conversations with founders about the intersection of brand clarity and startup success with your host, brand strategist and author Fabian Geyrhalter.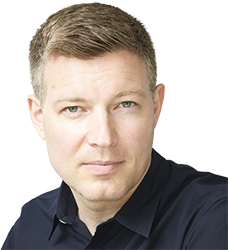 Featuring the founders of brands you know and brands you are excited to get to know:






EP065 – Swag.com: Jeremy Parker, Co-Founder & CEO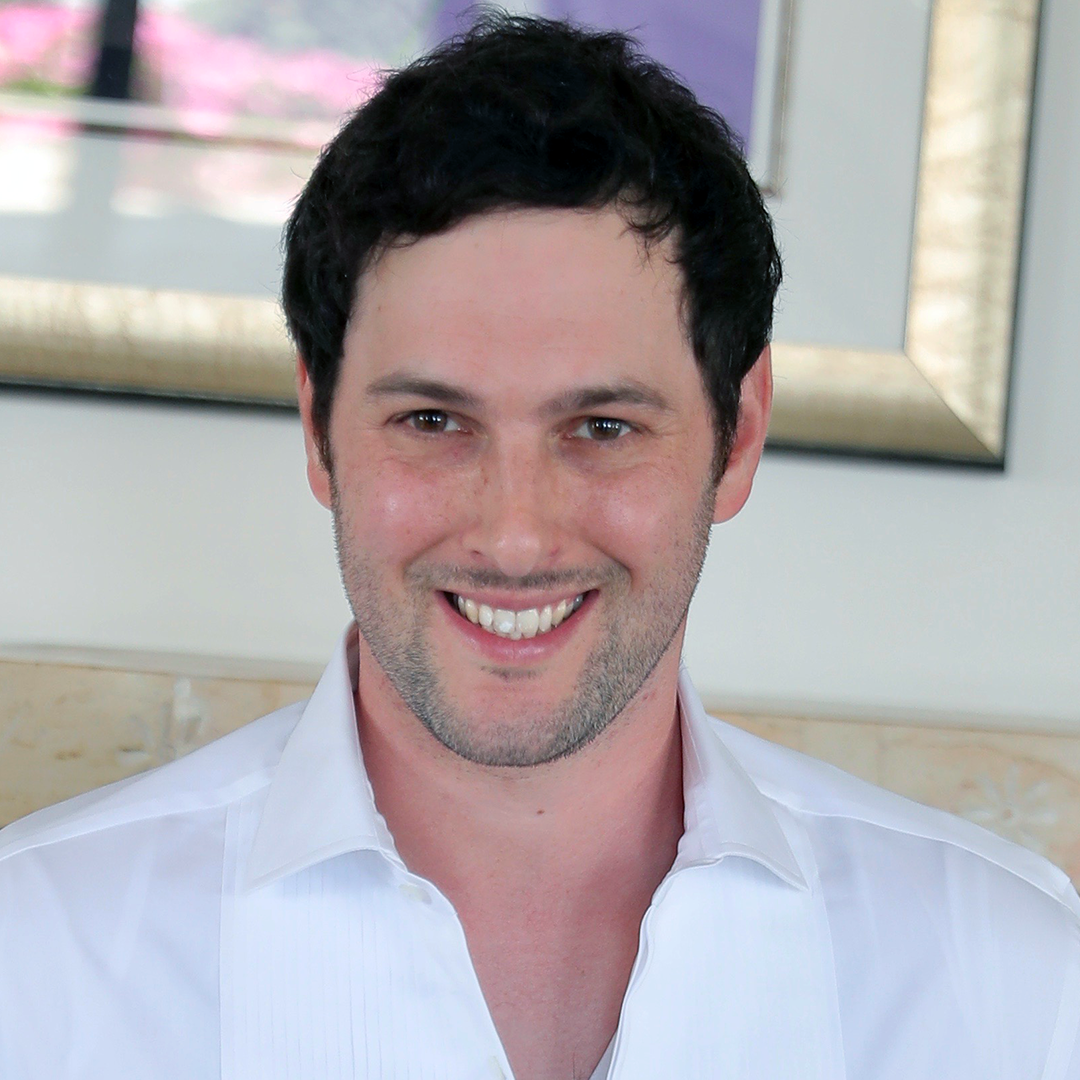 Strategic Clarity + Verbal Clarity + Visual Clarity
Jeremy Parker bought the url swag.com to disrupt the boring and outdated promotional products industry. Swag should stand for something new, and be bought differently, and it should be stuff people actually want to keep.
That vision turned into reality as swag.com had 2000% growth over the last three years, made it onto Number 218 on Inc's Top 500 Fastest Growing Companies list, and counts TikTok, Netflix, Facebook, Amazon, Mercedes, Starbucks, Google, and Spotify as its customers. Even during this tough past year, where events were canceled and offices shut down, the brand kept growing while most promotional product companies laid low or faltered.
In the end, Jeremy's brand succeeded because he kept a razor-sharp focus on the ever-evolving customer experience. There are many brand and marketing lessons in this episode, from smart brand positioning within a commodity vertical to leading with empathy, this is an episode not to be missed.
Notes
Fabian Geyrhalter:
Welcome to the show, Jeremy.
Jeremy Parker:
So great to be here.
Fabian Geyrhalter:
Great to have you. So, the majority of my guests come on to the show because I reached out to them. I have read about their companies, and I wanted to have them share their story on my show. But I also get bombarded with inquiries of PR firms and I usually just delete them because I cannot reply to each and every one of them. Yet, every now and then an inquiry comes my way, and I immediately accept and that was the case with you, Jeremy. So, someone from your team reached out and it was an easy sell.
I wrote a book titled Bigger Than This: How to Turn Any Venture Into an Admired Brand a few years ago, and I studied brands that were selling commodity products, yet people went crazy over them. And there was no big innovation on the product level, but there was extraordinary differentiation on the brand level. One of the case studies in the book is Poppin, who entered the very boring office product, Market. So, think staplers, mousepads, pens, right? And they did so with nothing but a great splash of color. So, they suddenly offered a color assortment, which was super cool because companies could have their colored pens and their color swag, right? And Swag.com has a lot of similarities. It's a boring market space that you disrupted with a fun and human-centered brand.
Fast forward to last year where I wrote a blog post titled Why You Should Give Away Your Product And Why Swag is Dead, which talked about the only impact that bad swag has, which is really on the environment, right? So, rather than a marketing or HR ROI. So, okay, with that intro, with that being said, I was super excited when I got you guys's pitch and I'm like, "This is amazing." So, Jeremy, you are the founder of Swag.com, a top eCommerce platform for purchasing promo materials people actually want to keep. You had 2,000% growth over three years, made it onto number 218 on Inc's top 500 fastest growing companies list, and Swag.com has customers like TikTok, Netflix, Facebook, Amazon, Mercedes, oh whatever, Starbucks and everyone, everyone, right?
So, after my long intro, I'd love to hand it over to you to tell us how Swag.com came about and how you are indeed doing things differently?
Jeremy Parker:
Awesome. I love the intro. Really appreciate it. Yeah, so we started the business in 2016. And a little bit about my background, I used to be a documentary filmmaker in college. That's what I thought I might want to do or I was interested in. And when I graduated college, I won this Vail Film Festival, a big film festival on top of the mountain and I remember asking myself two questions, because after we won the award, they go to this kind of like celebrity brunch. And I'm going into the celebrity brunch and half the room are these celebrities that we've all heard of and half the room are these more struggling artists. And I had to ask myself that question number one, "Am I good enough?" And number two, "Do I really love it?" And both answers were no.
So, when I realized that I didn't truly love filmmaking, I didn't think frankly, I was that good. I should probably do something else. So, I started a company right after I graduated college, had no knowledge of business whatsoever. And I started a high-end T-shirt company. And I thought this would teach me what I was good at, what I was bad at, what I enjoyed. And really know from marketing to PR to how to build an eCommerce site, how to do manufacturing, fulfillment, et cetera. I launched this high-end T-shirt company in 2007. Now, take your listeners back to 2007. This was when the recession hit. This was Bear Stearns, Lehman Brothers, all these banks were going under.
So, all these high-end stores that we were selling to went under as well. No one was looking to buy high-end T-shirts. And I had this idea at that time to tie the prices of our shirts to the prices of the Dow Jones. So, for every 100 points the Dow dropped, we would give customers a little discount on their T-shirt price. But it got picked up by a lot of different blogs from Ad Age to Mark Cuban's blog, Blog Maverick and people were calling it like a very innovative pricing strategy to handle the recession, et cetera. And ultimately, these articles got seen by the CEO of a very large promotional product company.
So, I was 22 years old, and I ended up meeting this big CEO of this promotional product company. They have 900 plus employees. I had no experience in promotional products. I had no idea what a promotional product was. I never really thought about it. I never thought about like the details, the intricacies , the sales process, none of it. But when I became friends with this person, I started to go to trade shows with him and learn and kind of see what was the industry like. And I learned that the time the buyer was very old, a much older buyer. The system was very broken fragmented, so the actual purchasing of Swag at that time was heavily reliant on presentation decks or catalogs or phone calls to close sales. It didn't really appeal to me in the way. For me, I would love just go on the site and buy it myself.
But at that time the buyer was an older buyer, and they didn't mind this fragment the nature of the purchasing. Fast forward 12 years, I've done a lot of different startups from starting a company with my brother and Jesse Itzler. We did product placement…
Fabian Geyrhalter:
Wow.
Jeremy Parker:
… YouTube videos where we basically partnered with major celebrities everyone's heard of and owned their Twitter and Facebook feeds. And we will get brands like State Farm and Colgate and Verizon into the YouTube videos. So, we did this and I learned a lot about branding and how to do partnerships and connection. But I was always so fascinated by this promotional industry and how fragmented it was when I was 22 years old, when I really started my career out of college. And what I realized over the course of those 10 years that the buyer has changed. The industry has remained broken, fragmented, and old, but the buyer has changed. The buyers now are these young millennial.
So, how do we build a platform for them, that they're able to easily purchase Swag, and do it with when our current buyers, the millennial? They don't want to search through thousands of products. They don't want to talk to anyone on the phone. They want to buy it themselves. There's no real brand that appeals to them. So I said, "Let's just go all in on today's buyer." And that's where we got Swag.com. So, 2016, launched the first version, did about $350,000 in sales the first year. Really manual process, just going and knocking on doors, trying to learn what type of platform we should be building.
2017, launched the first version of our eCommerce site, did about $1.1 million. 2018, the site was getting better, did about $3 million. 2019, about $7 million. And last year, we did over $15.5 million and this year, we're on track to do $30 million. So, really growing over 100% year over year. And really just trying to automate the experience and make the buying purchasing experience really seamless.
Fabian Geyrhalter:
Amazing, right? It's all about the experience. It's all about just putting yourself into the shoes of your customer. And that's pretty much all it took in the beginning, right? I mean, that was the big epiphany of like, "Well, why is it so difficult? Why does it suck so bad?"
Jeremy Parker:
You're right.
Fabian Geyrhalter:
And that's the one thing that most entrepreneurs just oversee. They focus so much on the product and on features, and they forget about the target audience where really, that's where everything starts. But let's go back to how you actually get these amazing clients, right? So, instead of working your way from small clients up, I read about you wanting your first clients to always be big brands, right? You basically said, "This is how we want to start. We want to have one big client from the very get-go." That strategy paid off.
Your first client was Facebook, then you walked into WeWork. And they asked you who your other clients were. You didn't really have any other clients, but Facebook. But you just said Facebook, and that was all they needed, which is so awesome. But how did you get into Facebook? I mean, that's no easy task.
Jeremy Parker:
No, no. It wasn't and you're exactly right. So, our idea from the very beginning was we had this amazing brand, we have Swag.com. We didn't have a website. It was a landing page. We had nothing at this point. This was like month one of our business in 2016. But we wanted to get those blue-chip name companies. When people come to our site, ultimately, they would see that roll of logos that says, "Oh, they work with WeWork and Facebook and Google and all these companies. Clearly, they could work with me." That was one bucket of our thinking.
And the second bucket of our thinking is we wanted to build the platform ultimately. Now, we didn't know what the platform was going to look like or how it was going to function because we wanted to learn from our customers. And our feeling is, "If we're going to go after customers, I want to have the best customers. Customers that we cannot just scale amongst our office managers, but we can build a product that could work with their marketing team and their sales team and their London offices and their New York offices. And all these different departments and locations and permissions things and approval flows."
That was the idea from the very beginning, like really build a robust eCommerce experience for purchasing a Swag, but also an experience for managing the Swag and doing it for large corporations. So, our feeling from very beginning is we should get these customers on board, but really learn from them. So, with Facebook, I just literally went to all of my LinkedIn contacts, found who I knew at Facebook, made a meeting with him, and ultimately when I… and obviously, this person at Facebook, he was the salesperson. He didn't buy Swag. It wasn't his goal. But I figured if I could get into the building, then we could kind of network our way to get the first sale.
Fabian Geyrhalter:
And you're literally saying into the building. You've basically just wanted to get into the building and start networking within the building.
Jeremy Parker:
Yeah, yeah.
Fabian Geyrhalter:
Security, security.
Jeremy Parker:
Yeah, exactly. Our feeling really from the very beginning was we didn't have a platform. We had nothing to sell on the site, but if I could show up at the building and I could bring in like a bag of Swag. Literally, be a traveling salesman, if you will and show the quality of the products. It will be hard for them not to want to buy it if they were in the market to buy. So, that first day, I mean, we really went up and down hallways. And I asked my friend, he introduced me to one person and they said, "Oh, actually this person in this division actually buys"
And we, ultimately, were like showing up at this person's desk saying, "Hey, my name is Jeremy. Nice to meet you. Are you looking for swag?" It was kind of funny, but it didn't matter. To us, it wasn't about how much we made, it wasn't about how big the order was, and frankly, we didn't care what they bought. It was just about getting that initial customer, so that we could use that to get the second customer, and then use those to get the third customer. And really, just build upon ourselves, but also learn what the process is.
What did they like about the current process of buying? What did they hate? What kind of products were they looking for? What kind of use case did they need?" So, all these early conversations, it really was just for us to learn what the right product that we should ultimately be building is.
Fabian Geyrhalter:
And that learning kept going. I mean, you kept doing it over and over until today, right? And I do want my listeners to understand that you very much innovated along the way despite being in the Swag business where you would think you really can't… I mean, for those of you who don't understand Swag, it's literally, usually, it's like products like water bottles, and T-shirts, and you just slap a logo on it, and you sell it on mass, right? And that's pretty much it.
But despite being in that business, tell us a bit about, the digital lockers, so to say that you have and the custom landing pages for employees where they can make their choices and the automated distribution. Because you have very smart initiatives. In all of them, you were thinking about, "Well, what does the customer… how can we make the customer's journey easier?" And just tell us a little bit about some of those innovations that you guys did over the years.
Jeremy Parker:
Yes. So, when we started, the first concept was let's just make the buying experience effortless. So, before having anything else, by the way, we had all these ideas for many years for over five years in our brain, writing down notes of detail of what we ultimately want. We ultimately always knew we want to do these Swag clauses, so I'll get into that in a second and how that all works. But from the very beginning, we can't build everything. We have very limited resources. So, our first goal was let's just build a great eCommerce experience that makes customers, gives the customers the ability to buy Swag in less than three minutes. That was our goal.
Because every other site that we went to in the market, it took around 10 minutes if they even had an eCommerce component where many of these big players and promotional products are very manual, which you're not even able to checkout yourself, you have to speak to them on the phone. So, how do we remove all the friction? So, we just went over where everyone else did, and then kind of separated ourselves for a good year where we didn't look at any of our competitors, and just analyzed what our customers were asking for. So, we built this really great eCommerce experience where people could find what they want, a curated selection.
So, we're not offering thousands of mugs, we offer the top 25 mugs and the top 25 water bottles and the top 25 T-shirts. Really giving a curated experience, so people don't get overwhelmed with too many choices. Once they find the product that they're looking for, they could easily upload their logo and mock up the product. Now, when they upload their logo, we built this technology that detects not only how many colors are in their logo, but the nearest Pantone match. So, obviously, if the customer is for Coca-Cola, Coca-Cola red is very important versus Staples red, right? They're completely different colors. So, really giving the customer the confidence that we're going to get their product perfect, and also their color perfect, so really removing friction, right?
Historically, office managers want to buy Swag, but then they need to go to their designer to see what the Pantone colors and many designers don't even know what the Pantone color is, because they've never done printing. So, we take out all of that, kind of back and forth, headaches, so we just went one by one. And every issue that customers were having, we said, "Okay, let's figure out a solution to fix it." And kind of streamlined it and build it faster. In fact, now on their site, it's less than two minutes, where you could find what you're looking for, design it and buy it in a matter of seconds.
In 2017, we started to talk to a lot. I mean, all along the way, we were never stopping. It wasn't like, "Let's talk to customers now. Let's build it and then forget about the customer." It's always been about learning from the customer and listening to the customer. And the customer doesn't always know what is exactly right or what we should be focusing on. But more times than not, they're going to give us a lot of ideas of what we should be building and we have a detailed list of, "Well, 15 customers asked for this exact same thing. Clearly, this is something that people want. A lot of customers." So, we have running tallies of features.
I would say over 90% of the features that we've built, it's been based on the customer suggestion, which is really great and I like that. Obviously, we have 10% or 15% that were just coming up with ideas that customers never even thought about and I'll get into that in a while. And we're doing this feature right now that we're building called Collaboration mode. Now, no customers asked for this, but it's just an idea that we wanted since everyone's working remotely, we want customers to be able to work together on the same platform. So, let's say I have an account. I can invite Jennifer and Peter and Lawrence on my team. And they all could login in into my own account where they could all be purchasing and adding stuff to the cart. And then ultimately, Jennifer, the designer or the office manager can log in and she could buy the stuff.
So, you can kind of share the same cart where people can be buying things and adding things and designing things and all gets lumped into one cart and gets purchased by whoever has the ability to purchase. That's an idea that no customers ask for, but I think as people are working so remotely, everyone's so disconnected. No one's huddled around their office. Because we saw that when people buy Swag, it's kind of a joint effort. People are huddling around the same computer and they're picking things, "Oh, I like the notebook or I like that pen." And their doing it together. So, if no one's in the same office, how do you allow people to do that same interaction remotely?
So, we're coming with definitely innovative ideas like that. But at the same time, we're also listening to our customers. And in 2017, our customers told us about account-based marketing, that they wanted to be able to send Swag to remote addresses. So, we started to hear this a lot. Instead of just sending Swag in bulk, but that's the historical nature. You buy 1000 T-shirts, 1000 T-shirts are sent to one office. These new customers were saying, "I would love to send 1000 T-shirts to 1000 different addresses. I would love to engage with my best customers. I would love to engage with leads to help close sales."
They weren't really thinking at this point so much so about work from home culture or remote employees, but it was more just about engaging with your best customers and leads. And we start to really build out our Swag distribution platform where people could buy 1000 T-shirts and on the shipping page, instead of putting their address in, they click a button, it notifies their system. We hold those 1000 T-shirts in our warehouse and then we give them the tools to distribute that Swag however they want it. One T-shirt here, 50 T-shirts there, 1000 T-shirts to a 1000 different addresses. If they don't have the recipient's address, they could create a landing page in a matter of seconds.
Upload your logo, your colors. Blast out a link to all of their attendees or virtual event attendees nowadays or their remote employees or their best customers or leads where they could select what T-shirt size they are, what address they are. It speaks to our system we could distribute. If they're a marketing team, they could have the marketing closet, which only the people who have the marketing closet gets access to. And sales closet, completely different than the London office and the New York office. You could have it completely broken down by budget, by departments, by credit cards on file. Every single thing is saved to keep track of all of your tracking information and what's been sent and how much inventory we have at all times.
Because right now if you buy Swag to your office, and you have 1000 T-shirts in your closet, you really have no idea what your inventory is. You get 800, you get 700, you could have no smalls. You're never going to know. I mean, just imagine boxes on top of boxes. Now, in this inventory closet that we have, you could keep track of everything in real time. And whenever you're running low in stock, we'll send smart notifications to restock. We started building this about two years ago and we launched the beta version in January of last year. So, the timing was insane.
We didn't bet that a pandemic would hit. We didn't expect that everyone would frankly need this service. And the platform was built in such a way that it was really targeted towards account-based marketing, so to marketing teams or to sales teams. And what happened is when the pandemic hit, our sales went from 850,000 in February, which was one of our best months ever to 350,000 in March. 300,000 in April, the world completely fell apart.
Fabian Geyrhalter:
Sure. Yeah.
Jeremy Parker:
The whole industry was down over 44% in our industry, but we realized we had this platform that we've been building and thinking about. We have to reposition it, rebrand it, retell the story, create new ads, train the team, change the homepage to really tell the story of, "Well, now, that your team is all working remotely, how do you keep the company culture thriving even when no one's in the office? How do you engage with your best customers if you're not going to be going to those trade shows?" Right? It makes sense that the industry is down, right?
There's no office managers buying Swag because no one's in the office. HR managers are not buying for onboarding new hires, because no one's being hired. There are no trade shows, so marketing teams aren't buying for trade shows. So, it's clear on the surface of why the industry would fall off a cliff, but we grew over 100%. And the reason is because we really adapted super early to really push this work from home narrative that to keep your company culture thriving, you need our service. And we had the best platform because we were building it for over two years at that point.
Fabian Geyrhalter:
Totally. Yeah. No. It's just super cool. And I mean, in the end, this is all continuously adjusting your brand's positioning, right? And showing empathy to your user because I bet you and you know that, I'm sure that 90% of the other like Swag providers out there, they just basically gave up. They're like, "Okay, shoot. We're kind of screwed right now. Let's lay low, right?" It's like, "Let's fire people. Let's kind of make it through this. Let's just go hustling and try to get a couple of orders in," but that's it, right?
Whereas you were like, "Well, how do people feel today? How do people feel working at home? How does the office manager feel? How does the manager feel?" Right? And I mean, it's so huge. And that's what it takes to "pivot" is to really put yourself into their shoes and it's so easy to say, but it's so difficult to do. I mean, now you've got this entire WFH, Work From Home attire assortment, right? You've got a Virtual Happy Hour tap on your site where people can just buy stuff for virtual happy hours, right? You have a home school area, right? I mean, all of this stuff.
And then you've got brands like North Face, Moleskine, YETI, brands you actually want, right? You would actually spend real money on. And when all of this comes together, it's the magic. How does that curation take place? How often do you actually exchange your products? Because in the way, you're a little more like a retail, shop where stuff always needs to be current. You need to understand the zeitgeist. You need to understand fashion. Right? How do you do that? Do you have a whole team that just constantly resorts everything?
Jeremy Parker:
Yes. So, it's a good question. In the very beginning, it was me, my co-founder, Josh, literally showing up at different stores, calling different stores, calling different suppliers and testing a lot of products. And we found and what made us even more excited is that 95% of products we tested were throw away. Stuff that you would never want to keep and our entire brand is about products that you actually want to keep. So, imagine you're buying Swag, if this stuff ends up in the trash, it not only cost your company money because no one's going to be using it, but it tarnishes your brand.
Fabian Geyrhalter:
Totally.
Jeremy Parker:
So, you have to really focus on quality stuff, and it doesn't have to be the flashy, the pop socket or this or that, it just has to be stuff that really people want to keep. So, really nice pair of socks, a backpack, a notebook, a water bottle, a mug that they're actually going to want to keep. And we've tested a lot and we've curated, constantly been curating it. Now, we have a team of product specialists, who are sourcing, just constant sourcing and testing things. If we ever had a bad feedback from a product that we offer, we just remove it from the site. And we're constantly adding new brands.
And we have Brooklinen in our site, and Knomo London and Bellroy backpacks, and a lot of direct consumer brands that other promotional product companies are not featuring, they're not offering. And frankly, they're not able to, because historically, you think of the Swag industry as chotchke, a throwaway, right? And we're trying to change the brand and saying, "No, it's actually an amazing marketing channel for companies." If a company like Bellroy backpacks, you're really high-end in backpack, you're really premium, our customers want those backpacks because it differentiates them. It's really quality. Especially our buyers, they want to make sure that they're buying stuff that is actually being kept.
But for the D2C brand, it's actually super powerful as well. It's a great marketing channel. Now, when Facebook buys 300 Bellroy backpacks, that's not only Bellroy making a lot of money in bulk as opposed to having to sell one at a time, I mean, 300 people at Facebook, who could fall in love with their brand and ultimately become lifelong customers.
Fabian Geyrhalter:
Totally.
Jeremy Parker:
It's a great marketing strategy. So, we're selling this, a concept to a lot of these D2C brands, a lot of really cool brands. And we're saying, "I understand why you wouldn't want your products featured on the other promotional product sites, because it doesn't necessarily feel cool, but come to us, we're going to elevate your brand, we're going to highlight your brands, we're going to feature your brand, and we're going to make it stand out." So, we're just constantly iterating, adding products, removing product, sourcing new products, and we want to be known as not only the best place to buy quality promotional products, but the best place to buy products that no one else can get anywhere else.
Fabian Geyrhalter:
And I mean, you hinted at this, right? But being able to make your brand synonymous with an industry term is really genius, right? Especially when it is a fun short word like Swag. But when you come in to disrupt the category that is seen as dodgy, as cheap, boring, did you ever think of it being a risk to use that jaded industry term? I mean, obviously, it worked out really, really well, right? But did you feel a little risk doing that?
Jeremy Parker:
No. I felt so confident in the name that we put first thing from the very get-go because number one, Swag.com is insanely memorable. Right when you hear it, you will never forget it, right? And that was the first thing. The second thing is, it's what today's buyer, the millennial buyer, the buyer I'm really going after, they call it. So, my whole concept, and it's been working, is I want people to be having offline conversations. Because, typically Swag is not just something… put it this way.
When you're scrolling through Facebook and you're advertised the pair of shoes, right? You might buy it because you're like, "Oh, that looks really cool." It's like a spur of the moment type of purchase. Swag is not that, right? You're an office manager, a marketing team. It's a $2,000 purchase, it's not your own money, it's your company's money. You're typically buying it around a certain event or like a trade show is coming up or you want to engage with your best customers. There's planning that goes involved in it. So, it's not like an impulse buy, historically.
So, when it's not an impulse buy, you have to be really on top of mind, because what's going to happen is you could be in front of somebody, a customer, whether it's a Facebook ad, a Google ad, a blog post, a market. Whatever it is, they see it and then they really don't even need to buy it right then and there. So three, four months, six months later, their boss is talking to them offline, saying, "Hey, we actually need Swag for this event." They need to think of you at that exact moment. Right?
So, it's more important than ever to have such a short name that is so memorable. And really, when we said Swag.com, we want to turn these offline conversations into online purchasing. That was the idea. Get in front of them in January, but when they want to purchase in October, they think of Swag.com, because it triggers, "Oh, I want to buy Swag." Swag.com, type it directly into the browser, so we could convert customers without having to pay for them.
Fabian Geyrhalter:
And then, of course, when you wanted to buy Swag.com, it was a million dollars.
Jeremy Parker:
Yeah, in fact, it was more. It was like, they're asking at $1.2 million. Ultimately, it took us about almost nine months to negotiate.
Fabian Geyrhalter:
Tell us that story. I mean, as much as you feel confident talking about it, if anything is confidential. But I heard a little bit of that. And I love your strategy of how to actually end up paying, I don't know, 200k and kind of like making this contract work.
Jeremy Parker:
Yeah, so $200,000, obviously, a ton of money for a domain name, even though I thought that was-
Fabian Geyrhalter:
For a startup, yeah, for sure.
Jeremy Parker:
For a startup. I mean, that was literally, we didn't have that money, frankly. So, in the very beginning, we worked out a deal with the owner, where we would exclusively license the domain name for a two-year period with the option to buy it for $200,000. And for the exclusive license period, we would give them a little bit of the company. So, our feeling was this, we're these young startup guys. We didn't have tons of money to spend $200,000 on a domain name, before we even had a website, before we raised any money at all, is a big risk.
So, our thing is, "Let's give a little bit of the company, something that we could definitely live with, and we could then use the Swag.com domain name from day one. We could feel. We could have this image of a brand and start building a brand value from day one." And that's what we did. About six months later, we said, "You know what? We don't want to wait to two years, we're just going to buy it right now."
So, we're able to raise a little bit of money. We used some of the money we made in the first six months of sales and acquire the domain name in six months, so it just worked. It allowed us to get in the door. It allowed us to secure the names, knowing that nobody else would get it. And then, ultimately have this brand that's been building over the last five, five and a half years, where SEO is more than doubling every single year at this point.
Fabian Geyrhalter:
Back to the question, "What's in a name?" Right? That's what's in a name, and how much is the domain worth it, right? It just so depends on the industry that you're trying to disrupt. It's genius. I mean, a whip smart move and one that takes a lot of guts to actually pull off that early on to put all of your bets onto that name.
Let's talk a little bit more about the naming convention. Now, you're doing something really cool called Swag Swap. It's a wonderfully crafted term. It says it all. But can you tell us a little bit about what it is and how it works? Because I personally think it's a super cool initiative.
Jeremy Parker:
Yes. And this is not even an idea we came up recently. This was an idea from the first day we were thinking of. Well, there's all this kind of we call throwaway Swag out in the marketplace, and everyone has a closet of stuff that they've gotten from a trade show that they just never wear. And our feeling is this. So, from day one, I'm going to ask you, you think about all these marketing channels, right? You have TV commercials, people are trained at this point to avoid ads and commercials or they marketed to at all costs, right?
They're watching TV and they fast forward through commercials or they're reading a magazine and they flip through the ads to get to the content or they're online and they're browsing the internet and everyone has ad blockers or blocking ads. People hate ads. People are trying to avoid ads at all costs. But when you give somebody something really quality, what do they say? They say, "Thank you." It's like the only ad medium where if you give somebody something quality, they say, "Thank you," but if you give somebody something as throwaway, they'd probably say, "Thank you," but then they throw it away two seconds later and it doesn't really act whatsoever.
And what we found is there's so many people, and there's so many companies in general that have closets full of just stuff that they'll never want. Whether it's an old logo, whether it's just poorly made, whether it's just sitting there. So, our feeling is we're wondering if we could get companies to donate all of their old Swag that might not be useful to them, but could be useful to a lot of people, homeless shelters, charities and we would give them a discount on their next purchase. So, we've been, promoting this since day one in 2016 and we've had a lot of companies donating a lot of their old Swag to people and really helping people and then we give them a discount on their new stuff with us. So, it's been a win-win for everybody.
Fabian Geyrhalter:
Totally awesome. Yeah. And I think that goes back to my introduction, right? When I wrote about how Swag is dead, right? Because it's just bad for the environment, that it doesn't really change the ROI. You guys knew that from the beginning and you knew how to actually improve the ROI and how to also improve the environmental impact of what you're giving, so that you don't give crap, but you give something great, right? That's a huge, huge difference.
For a brand that is all about placing other brands logos onto your Swag, you decided not to have a colorful bold logo of sorts, instead, it is very minimalistic, black type in a black outline box. I assume, just like everything that you guys do, that this did not happen by accident, instead it must have been a calculated move to allow you Swag.com to stand out on your own website while letting your client's logos shine, right?
Jeremy Parker:
That is 100%, you got it. I mean, from the very beginning it was we had to get a great logo. Now, a lot of people in the early days when I was designing the logo with our designer, we're like, "Oh, you're going to put dot-com in the logo as well? That's weird. That doesn't seem right." Companies put the dot-com, but our feeling is if we had the name Swag out there, no one's going to now it's an eCommerce site at all. We have to make it very clear that's the destination, so I want it to be super bold and super clear.
And by the way, every single T-shirt, not every T-shirt, but a lot of the T-shirts on our site are Swag.com branded. So, when Facebook buys 1000 T-shirts and they're giving out 1000 T-shirts to 1000 different addresses, every T-shirt says Swag.com in the inner label. And then our tagline is, "We made this." So, it's "We made this" is not only about Swag.com as the company made this T-shirt for your brand, but it also represents when you put on… if you work at Facebook and you put on that Facebook T-shirt, you want to feel… I mean, the whole point of Swag is to feel like you're part of something, right? You're part of a team.
So, you want to feel like you made this, you made the company Facebook, right? If you work at Google and you wear a pair of Google socks, you want to feel like you made Google like you're part of it. So, we really want to get that essence with our logo and our branding, in general, of really putting our customers at the forefront. We're all about making your brand shine. Now, we have a really cool brand and it's slick and it's minimalistic and it's colorful, because we want to show off how fun Swag can be. But at the end of the day, it's all about our customers, all about getting them the product that will make their brand shine and their brand be connected to one another.
Fabian Geyrhalter:
So, while we're deep in that branding conversation, I mean, you started a lot of companies. You're still very young. You just totally hit it with this one perfectly. You have always been very brand forward, maybe subliminally so, but I think it must be a passion of yours personally. What does branding mean to you after going through all of this? What is branding to you?
Jeremy Parker:
Yeah. You hit it on the nail. I'm like one of these weird kids who was obsessed with branding in high school. Like, that's what… I always want to be a branding guy, always even in high school. And when I went to film school, I was at BU and I was going to be a marketing major in college. And I was at the BU, the com school. And I'm looking at the curriculum between marketing and film and I realized that film and marketing pretty much had the exact same curriculum, except for film would teach me how to make videos. And this was the early onset of YouTube.
And I figured, I better learn how to tell stories through video as well. I guess, it has to be a very powerful medium. So went to film, where I was probably the only filmmaker in the film school who'd never wanted to be a filmmaker. Even though, I won this Vail Film Festival and I went down that path a little bit, it was never my true passion. I always love telling stories through video. And I think brand is just so important to tell the right story. There's so many companies out there. There's so many companies that do the exact same thing, especially in an industry like ours, like a commodity industry where you're selling other people's products.
Now, in our mind, we never really, even though everyone calls us a commodity business, we never really felt like we were because the products that we're offering is number one, oftentimes not available anywhere else. So, it's like no one can even get some of the products that we offer on our site. And the products that they do get offered on our site, we've curated down to make the experience for customers to easily find it. So, curation is a differentiator. It doesn't seem like such, but it really is. And then making our platform really simple. We're allowing people to purchase stuff and hold stuff and inventory stuff and distribute stuff effortless. It's so much easier than really any other platform in our industry.
So, the combination of all these elements and then telling a really, a very focused story. Our story is very focused. It's Swag.com, we help you buy quality Swag. And then if we're going to say that we have to make you both help you buy the Swag easy, and also help you buy quality stuff easy. So, it just really kind of dictated the mission of what our focus has been.
Fabian Geyrhalter:
I think that idea of focus is so important, right? So, I mean, what I do with my consultancy just like, we always call it, "We create brand clarity," right? Because it's all about clarity. Once you know exactly what your brand stands for and what you're focused on, everything else would kind of fall in place because you just have this focus, this razor sharp focus. So, I totally, I totally agree with you.
If you would give brand advice, like this advice that's very focused on just the idea of branding. And branding, obviously not just being the logo and the name, but it's everything, right? How to create a brand that people love? What will be some advice for founders? Kind of like as an early takeaway for the episode.
Jeremy Parker:
Yeah, I think people just need to have a point of view, right? It's all point of view, especially in your early days, you don't really know what you are. And I would say, I was very lucky in Swag in many ways, because I had the experience in the promotional product industry from 12 years prior, so I knew what I was not. I knew that what I didn't want it to be a new with the old experiences. I know how broken the industry was. And then I was realizing who the current buyer is. So, how do I appeal to today's buyer? So, from the very beginning, I had a very distinct focused point of view.
So, I think anytime you're starting a business you not know exactly and things could adapt it as you see tons of companies change their logos and their colors and their experience over time, and that's part of the business. I'm sure we'll change certain things over time as well, but I think from the get-go, just having a really strict point of view, that is adaptable. And that could change and that could grow as your customers grow and as you learn really who you are.
Fabian Geyrhalter:
Totally, I mean, you hit it on the head, totally. That's exactly it, right? Starting it off like that is crucial and most founders don't do that. And I think it's obviously, it's a struggle. It's a struggle thereafter and when I work with my clients and actually get them to that idea of like, "Yes, this is our brand. This is where we're heading. This is the focus."
There's one exercise that I do at the very, very end that I'm going to totally put you on the spot here. But I think you can handle it, something tells me you can. Where I say, "Okay, now that we've done all of this work together, if you could describe your brand, in one word, what would that word be?" So, if you think about Coca-Cola, they want to be seeing this happiness, Everlane is transparency. Thinking about Swag.com, what is one word or two words, like a quick descriptor that can really describe the essence of the Swag.com brand?
Jeremy Parker:
Well, from the very beginning, I always thought of Swag.com as fun. That was what I was going for from the first day because I was thinking, "Well, Swag should be fun. It's fun." I mean, it brings people together. When you buy Swag, it's usually around an event. It's when you're walking down the street and you see somebody wearing the same T-shirt as you or the same company T-shirt, you feel instantly connected to that person if you've never met that person, right? It's one of these things that brings people together and that's just fun.
And then the second thing, the second word, I always use to think about swag is just creative. And if you see it in our logo, we have the simple black logo, Swag.com, that you could change the colors, but it's very just bold. It's in your face, it's very clear. There's no kind of mistaking it. But if you look at our secondary logo, it's a checkered box. It's an empty checkered box, which is like a very weird logo. An empty checkered box is probably the simplest logo you could possibly think of. And our idea for that was always, I want when people see the checkered box to instantly think, "I need to fill that checkered box. I need to put my logo in it. I need to put my…" Our whole brand is about elevating our customers.
It's all about elevating our customer's brand. If you're Facebook and you really care about your brand, well, we want to be the place that shows you that and shows you that we value your brand and we're going to help you elevate your brand, so that you shine. It's not really about us, it's about our customers. So, we want to be this empty kind of state of, "We're going to print whatever you want us to print. We're going to do what you want us to do, but we're going to do it in a really nice, elegant way."
Fabian Geyrhalter:
And you also do some crazy products. I mean, you do very customized products. I mean, people can just come to you and say, "Hey, here's this bike. Could you customize this bike?" I mean things like that, which is super cool. Hey, before I let you go, there's this fine line between branding and marketing, right? And the two of them always need to work hand-in-hand. You guys are nailing it with marketing.
And I wanted to ask you, "What is the number one way," it doesn't need to be literal. But what is one of the big ways in which you on the one hand attract new clients as a brand and in the other hand, keep current clients engaged, right? So, what are some of these ways? Because there's so much stuff out there, right? I mean, digitally, how you can keep people engaged and how you can start finding new ones, and people spend tons of money and all kinds of different services. What works for you guys? I mean, what are some ways that you love operating, that you wouldn't mind sharing with my audience?
Jeremy Parker:
Sure. So, to keep customers engaged, I think that is always the biggest challenge in every business, trying to keep them happy, but for us, we put a very big focus on customer service. So, beyond, and by the way, customer service is not just the team that we have in place who's engaging with customers and giving them a great experience and always being there for them. It's often the product itself that we're building. It's the products itself that we're offering, right? We need to have the right products for customers to buy, we need to have products that they otherwise couldn't get.
And we also need a great product as we'd like to say, our site, our user experience to make it really easy for them to buy. That's a big part of the customer experience. But also it's the team in the back end that's helping people when they have issues, helping people when they can't find something that they're looking for helping people to help them source something that will make them stand out and unique. So, customer service, I think is the best thing and we're putting all of our attention and focus on across the board for keeping customers happy.
Now, to get customers in the door, our big differentiator is the fact that we are willing to try new things. I think that's in our industry that's so fragmented and broken. Everyone's doing the same stuff. They're doing the Google ads. They're doing the LinkedIn ads. They're doing all the classic stuff. But for us, it's really doubling and tripling down on our brand on, our brand voice, on SEO, on organic, on content. And just the nature of the business itself. Now, I'll explain this to you. Every single T-shirt, most of our T shirt say Swag.com in inner label. Right? So, our customers are inherently marketing our product.
Every time someone makes a distribution from the inventory platform, there's a shipping label that says powered by Swag.com. So when Amazon makes a distribution to 5000 of their best employees, every single one of those employees will get an Amazon mug or a T-shirt or whatever, and they open up the package and it says, "Powered by Swag.com." Now, these other divisions now are knowing about Swag.com, right? Every time Google does a giveaway on our site where they create a landing page to capture information from their virtual event attendees or their best, whoever, they want to reward. And they want to capture with T-shirt size they are, what mug color they want, what address they are because many people don't know the addresses of all these remote people.
Every single link says it's powered by Swag.com, so we're building the platform itself that will do the viral marketing for us. And what we've seen is our customers are just marketing us without even necessarily knowing it. It doesn't affect them. It doesn't in any way deter them from wanting to send out links. Just small, "Powered by Swag," just, it's a service. We're taking a backseat, but we're also allowing all the recipients to now know, "Oh, clearly Google uses them. This is something that I could use as well."
Fabian Geyrhalter:
And you spend a lot of time and money creating a cool brand that they don't mind co-promoting.
Jeremy Parker:
Yeah. Exactly.
Fabian Geyrhalter:
And that's huge because they wouldn't mind that with a lot of other vendors. And back to the Swag.com and how important that was to become an instantaneous industry leader per se, right? Because you bought the kleenex.com basically, which is really cool of your industry.
Fabian Geyrhalter:
Awesome. Hey, this was amazing.
How can people follow you personally or get in touch with you and obviously, we know where they can get Swag, that's easy.
Jeremy Parker:
Well, obviously check us out at Swag.com, S-W-A-G dot-com. You can reach out to me personally if you have any ideas or concepts or you want to work with us, Jeremy@Swag.com or you can follow me on LinkedIn as well. And yeah, we would love to work with everyone, really help you guys out.
Fabian Geyrhalter:
That's awesome. I so appreciate your time. This was fun, educative. And it was really, really great having you here. Thanks for the time.
Jeremy Parker:
Thanks so much for having me.
---
0 COMMENTS