Hitting The Mark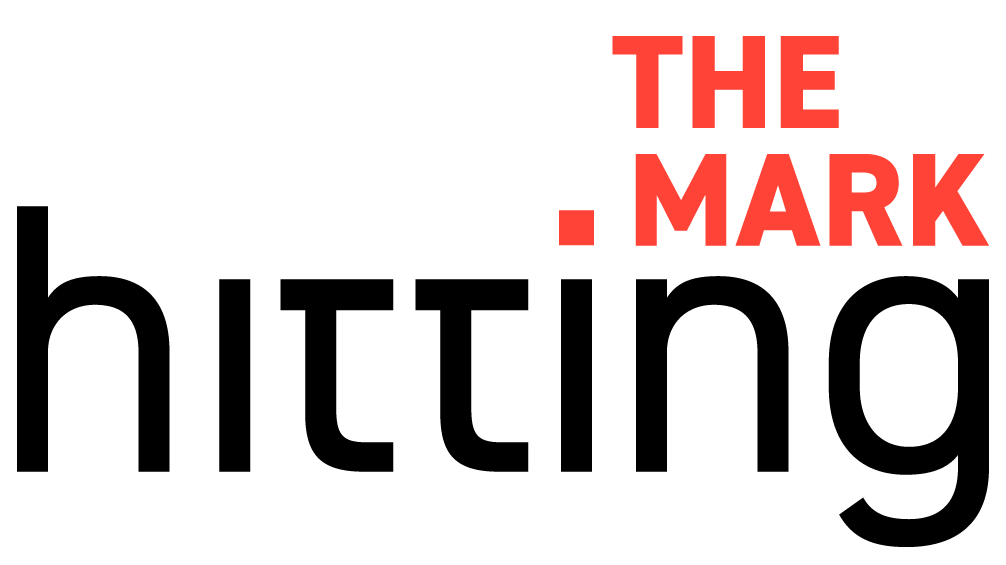 Conversations with founders about the intersection of brand clarity and startup success with your host, brand strategist and author Fabian Geyrhalter.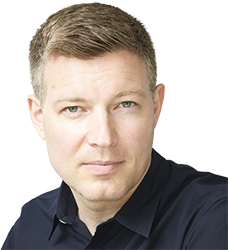 Featuring the founders of brands you know and brands you are excited to get to know:






EP079 – Shit That I Knit: Christina (Fagan) Pardy, Founder & CEO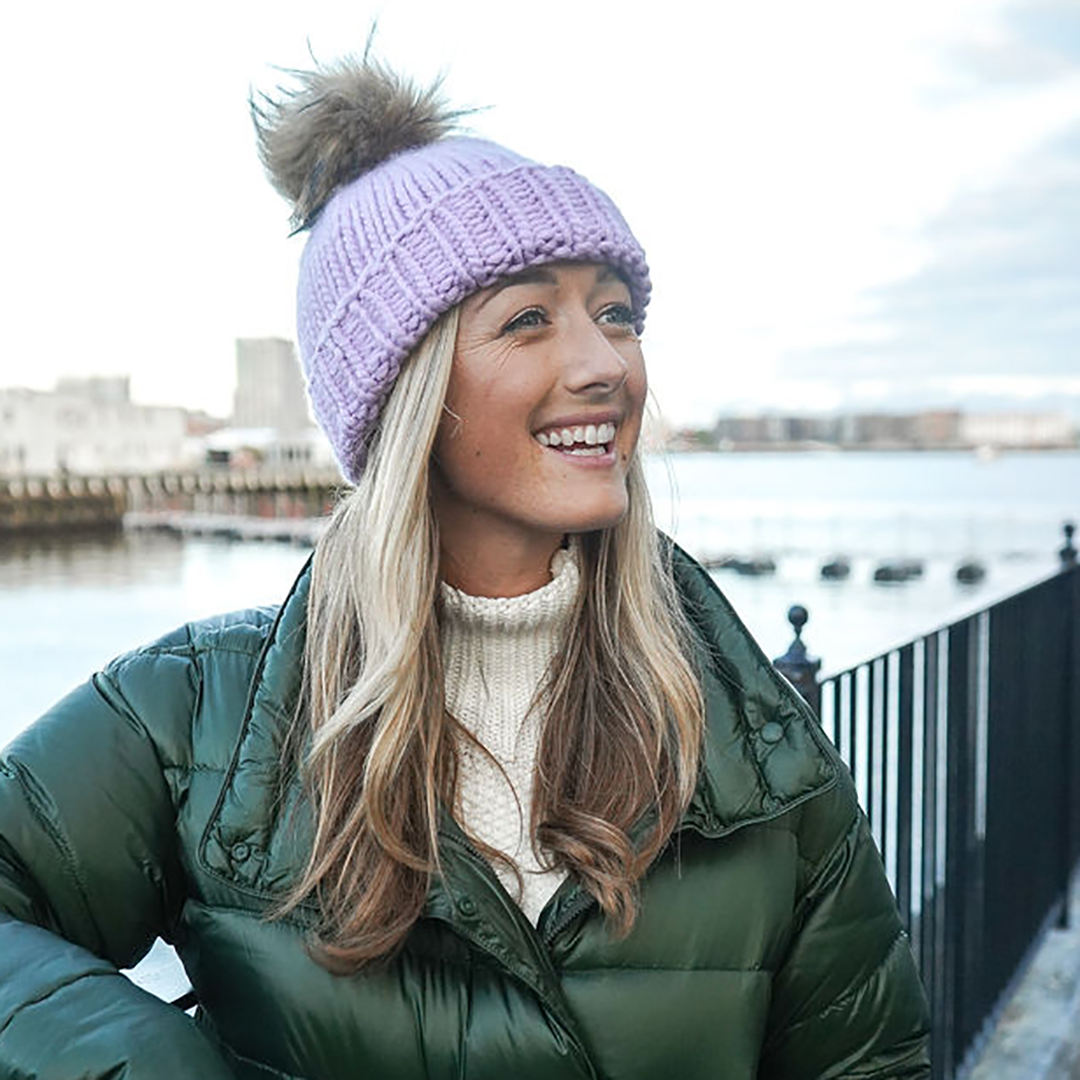 Strategic Clarity + Verbal Clarity
Christina (Fagan) Pardy founded Shit That I Knit, a brand of sustainable high-quality knit-wear that one would say besides its name – although the contrary is true – has become known around the world. Christina was recently on the TODAY show and Shit That I Kit was the official Team USA brand partner for beanies and mittens this past Winter Olympics, which is rather spectacular.
Here is an entrepreneur who started off with brand-thinking and learned the business side along the way. So obviously we talk about the name, how it was derived, how to say it on TV when you can't use the sh*t word, and how not to overdo the shit pun in her brand language. Christina discusses how authenticity and transparency played a big role in her brand's success. We chat about how to get your brand in front of influencers and celebrities, how she moved her production to Lima, Peru where she is now empowering over 200 women as part of her team and she shares her Give A Shit program with us.
Another favorite episode of mine is now ready for your discerning ears!
Notes
Fabian Geyrhalter:
Welcome to the show, Christina.
Christina Fagan:
Thank you so much for having me. I'm so excited to be here.
Fabian Geyrhalter:
It's such a great pleasure to have you. Just a warning to my listeners. We will say "Shit" a shitload, because this episode is all about Shit That I Knit, a brand that created the official team USA collection of beanies and mittens for this past Winter Olympics. And you combine these two facts getting to be an Olympic partner brand together with an explicit brand name and that a wonderful colleague of mine, Radha of Chameleon Collective shared your appearance on the Today Show with me, where they could not even say the brand name on air.
Christina Fagan:
Yeah.
Fabian Geyrhalter:
And I knew I had to have on the show. So Christina, when and why did you decide to make knitting into an entrepreneurial pursuit, which seems like career suicide to most? And how did you have such perseverance to push through with a name that I am almost certain 99% of anyone you encountered told you that was not a wise business decision? It wouldn't fly, let alone in the Olympics.
Christina Fagan:
Yeah. It's a great question, and lots to talk about here. So I love to knit. My mom taught me how to knit as a 10 year old. So kept at that hobby through middle school, high school and college obviously was very popular. And my sisters were making fun of me in college and said, "You're such a loser. You're knitting all the time, you should start a website called Shit That I Knit." So I can't take full credit for coming up with the name, but I can take credit for taking something mean about me and turning into something positive. And so I did start that very bad website, shitthatiknit.com back in college, that no one… It was supposed to be a blog and no one really read it, but it was just a fun creative outlet for me.
And when I graduated from school and went into a sales job, it quickly became my fun fact, "I'm Christina, I'm 22 and I love to knit, I have a knitting website called Shit That I Knit," and it wasn't until Instagram really started taking off that I really jumped in a little deeper and really enjoyed having this creative side of me while I was doing tech sales as a way to create something and create this brand. That was really just meant to be a side hustle and a hobby. And so I convinced my mom one summer to knit an entire inventory of things with me, random hats, mittens, scarves, whatever, and get little labels and hang tags that say Shit That I Knit and go to a market in Boston.
And it was at that market that not only did we really sell a lot of things we had knit, but it was more so for me, people walking by, poking their friend and saying, "Oh my God, it's Shit That I Knit. Did you read that?" Laughing, getting a kick out of it, and it was memorable. And so I think what I realized in college, I really like the branding side more so than I like anything about business. And I knew that branding was really strong and that it made me stand out, made people remember me, made people laugh, much more so than "Christina's Knits" would. So that's where the name comes from. That's where it all started. And that's why I've stuck with my guns and kept it Shit That I Knit all these years.
Fabian Geyrhalter:
It's amazing. And I did not think I would ever say this to a founder during an interview, but Christina, you have dog shit on your site.
Christina Fagan:
Yes we do.
Fabian Geyrhalter:
And that's hilarious. That's obviously for the dogs.
Christina Fagan:
Yes. Yep.
Fabian Geyrhalter:
Well, how do you walk that fine line of not overdoing the pun, right? When do you spell out Shit That I Knit? When do you abbreviate it? Is there a book of brand rules that you instilled upon everyone?
Christina Fagan:
Yeah, I'd say as a team and me personally, we don't want to go too deep on the shit pun. We want to make sure that it feels clean and elevated. We sell a very high end product. It's quality and luxury. So we do need to keep that elevated status. But at the same time, we're a group of people, especially as a team here in Boston of fun, energetic, don't take ourselves too seriously, mostly women. And so we're having a lot of fun with it, but we're not saying "Shit" too much. Also when we work with, a brand, a store that won't have Shit That I Knit we can easily swap it to STIK, S-T-I-K. And we find that's what a lot of our customers call us. It's just faster than saying Shit That I Knit. So we allowed the customer to lead that transition from Shit That I Knit to STIK before changing ourselves. So that is an additional way to get our brand across.
Fabian Geyrhalter:
And was STIK your actual legally registered company name?
Christina Fagan:
Yes.
Fabian Geyrhalter:
Yeah, I had a feeling.
Christina Fagan:
It actually had a hard time getting it trademarked, apparently "Shit" is aggressive. That's what it's been labeled as.
Fabian Geyrhalter:
Yes. That's what I thought, yeah.
Christina Fagan:
So trying a few different ways to get that at least trademarked.
Fabian Geyrhalter:
Yeah. No, that's fantastic. And it's amazing because it almost, I mean, what started as just, a fun thing turned into one of your huge differentiators, right? I mean, talking about knitting, I mean, it seems like a complete commodity right, to start off with, and you just standing out with simply the name… Of course, there's so much more now, right? And in the beginning it was all about quality and all of that. Right. It's not just a name, but it's amazing how branding played such a huge part of getting the company out there and getting it started.
Christina Fagan:
Yeah. Yeah. I think there's a lot of comparable products out on the market, but that just don't have that branding. And a lot of people who consider themselves makers or crafters not considering how important the branding is and all the other stuff that goes into creating and selling a product, that's not just making it. And so as someone who is a maker, I really enjoy knitting. I really enjoy making things with my hands. I was always thinking of the business side and how do I differentiate myself, as you said, and how do I get the word out there? How do I work with celebrities or different brands that I aspire to be with? I was really thinking more so on that side than maybe an artist or a maker who's not really considering those factors.
Fabian Geyrhalter:
And a lot of your early successes. And it still is early in a way, right?
Christina Fagan:
Yeah.
Fabian Geyrhalter:
When was it founded? In 2014, 2015, right?
Christina Fagan:
2014 is when we went to that first market. And then I quit my fun sales job to do this full time in 2015. So it's been a while, but it still is early.
Fabian Geyrhalter:
Well, you're not knitting much these days, but you have a couple hundred women or more now in Peru who knit for you? How did you find them? What was that journey like?
Christina Fagan:
So after that great market my mom and I did when it was just the two of us, she always calls herself my unpaid intern, when she was the one person knitting with me that summer, then we actually had a team of women in Boston who signed up to knit for us. So they would actually come to the house and pick up yarn and then go home and knit it and bring it back. And that was my first introduction into production on a bigger scale than just me making things so I could focus on other parts of the business.
As fun as it was, it really wasn't scalable. And so I started searching around for ways to produce this, where they might already have a network created, where the tradition is a little firmer in the society. And so looked to South America because of that tradition of knitting, but also because that's where we were sourcing our yarns. So all of our yarn is Peruvian Merino wool. It's so high quality. It's hard to find yarn anywhere else that's as good. And so that's where I started looking. And honestly, I'm a millennial kid. I'm a really good Googler. And I Googled "How to find knitters in South America."
Who knows what I Googled? But I found a nonprofit in Denver and she connects artisan groups to brands. So I cold called this woman out of nowhere. And she helped me find the group we work with today, started out very small, couple hundred units, and I don't know how many people were knitting for us that first year, but today we do employ about 200 women and next year are projecting to employ about 450.
Fabian Geyrhalter:
That is wonderful. And amazing how you found them too, because that usually sounds like it could be an extremely difficult journey.
Christina Fagan:
Yeah, I know, expensive. I really didn't have any capital at the time, nor do I now, but really didn't have money to spend and go and search and hire an agent or anything like that. It was all done over Skype and WhatsApp. It was just very virtual. So very cool to connect with people, sent off my life savings without meeting them in person, which is really scary. And my parents were like, "Oh my God, what are you doing?"
Fabian Geyrhalter:
Yeah.
Christina Fagan:
But that's really how our relationship started. And they've been so great to work with. I think we share really similar values and I care so much about the way our products are produced and feeling good about that. And I can feel really good about employing women who can work from home while taking care of their kids. They're not leaving and having a long commute and they're bringing in an income that they wouldn't otherwise have. So they're able to put extra food on the table or send a kid to a different school. It's really making a difference. And so not only do I feel good about that, but our customer really cares about that as well. So very important to our story.
Fabian Geyrhalter:
Yeah. And your customers, I don't know if you still do that, but your customers at some point were able to send a postcard via your site, right, to thank the team in Peru.
Christina Fagan:
Yeah.
Fabian Geyrhalter:
Which is such a neat idea to show the ones who are behind the scenes appreciation. And of course it helps the customers too, because, it shows them that you care about your workers.
Christina Fagan:
Right. So every time we'd go down, we'd print out these great, thank you notes for each of the knitters and share with them because they don't see the finished product. We put the pom-pom on here in the US and send them out and they don't get to see the celebrities or the athletes wearing them. So it's really cool to share that end result and even just our customers and how much they really love the product. It's so exemplary and so high quality. So to give that feedback, I think means a lot. And to make them feel like they're a part of the team, which they very much are.
Fabian Geyrhalter:
And besides what you're doing in Lima, you're giving back in other ways too, you have the Give A Shit Program. Can you tell us a little bit about that?
Christina Fagan:
Yeah. So a couple years ago, a friend of mine was diagnosed with leukemia and a friend asked to have me host a knitting class for her and a couple of friends. And it was through that experience I realized how therapeutic and meditative knitting really is. Her mom pulled me aside after and said, "Oh my God, I haven't even thought about her cancer in the past two hours. This was so nice for me to be able to just turn off." And so it got me thinking a lot about how I could give back to my peers. And so we support young adult programs across the country, sending out these, Give A Shit knit kits. It's a way that someone can learn from wherever they are, from an iPad or a computer, doesn't matter.
They don't have to go to a class and pick up knitting and maybe hopefully catch on to the hobby or just spend 15 minutes trying at it. But it really takes your mind off of whatever else is going on in your life. So that's a way we can also give back here stateside.
Fabian Geyrhalter:
I think it's so important that idea that you can help in many ways, right? And sometimes it is just to take the minds off, away from what's happening. We're doing something similar with Ukraine right now-
Christina Fagan:
Oh, good.
Fabian Geyrhalter:
Where we provide phone calls with people just to talk about where their business will be later and how they can actually focus on other things. And it helps just to talk about something that you usually you would think is really not important at that point, right? Knitting is not important when you have a severe illness and talking about business is not important when you in midst of war, but it is just to get people away and think about something in the future and something different. So that's wonderful. Looking back, I know… I listen to some of your interviews in the past and read about your brand. I mean, you are, you are hustling. I mean, you are someone who… Your perseverance that started with the name never really ended.
I mean, it sounded like in the very beginning, maybe even to this day, you're really not spending much on advertising. It's mainly word-of-mouth, and you're just getting into, into celebrities' DMs, or you're just trying to work your way in there. When you look back, what was the big breakthrough moment where you felt like, "You know what, this is not a startup idea anymore. This is actually turning into a consumer brand." What was it? I'm sure I mean, there are usually a lot of these, right? Small wins all the way, but what's the one big win where you're like, "You know what, this is it. I think we made it."
Christina Fagan:
I mean, definitely the Olympics has been the big "We've made it" moment, which has been very exciting. But in the beginning, when it was really me working out of my apartment, I had sent a beanie to Kristin Cavallari, who I'm a huge fan of and figured it would never amount to anything, it could end up in her trash can for all I knew. And she posted wearing it. And I happened to be in a movie at time. And I came out and I had my phone off because I'm a polite movie watcher. And I had sold through hundreds and hundreds of this beanie that she was wearing.
Fabian Geyrhalter:
Oh my God.
Christina Fagan:
And I didn't have the setting on Shopify to stop selling when, out of stock. So it created a happy problem because I had never had that issue in the past, but it was a big moment for us and got picked up by E!News was posting with her wearing that. And it was very exciting for me, as really just the only person working at the company. So that holiday season, I actually handmade ornaments to send out to people with a little note saying like "Your hat's not going to make it on time, but here's an ornament and an I'm sorry card to put under the tree."
Fabian Geyrhalter:
Brilliant.
Christina Fagan:
We had to wait for a lot, and a lot of people understood and were very grateful for that personal touch. And that was a way I was able to keep those sales and capitalize on this Kristin Cavallari moment. And she still wears our beanies today. I sent them down back in 2017 and she's still wearing them. So that also shows the quality of our hats, they last a long time.
Fabian Geyrhalter:
Oh, that's wonderful. Even though I'm sure you would give her a replacement.
Christina Fagan:
I would love to give her a new one, I just don't have her address anymore. Not that much of a stalker.
Fabian Geyrhalter:
Okay. So talking about stalking and I know a lot of, a lot of marketers and founders alike are always in that situation where like, "Yeah, I really want to send like one of those to Lenny Kravitz," right. But how? I mean, how do you get the address? How did you get that savvy? Did you just work yourself through all of the agents and PR and just…
Christina Fagan:
Yeah. A little secret I have is an IMDB Pro account. So it's not very expensive and that's a way that you can get a lot of agents emails, agents, managers, even lawyers. I've been known to email a few lawyers being like, "I know you're not the right person, but…" Which I'm sure they love, but you just never know who might patch you through. And if you can really appeal to them, it sometimes works. Definitely not… I've sent hundreds of thousands of emails that have never been responded to, or Instagram is a really easy tool. There's no barrier to entry there and you never know, someone might open your DM. So that's…
Fabian Geyrhalter:
Yeah.
Christina Fagan:
That's what happened with Katie Couric. She was doing a roundup of gifts that give back. I DMed her about our brand. She happened to read it. I happened to ask for her email and then happened to ask her out for coffee, and she said yes.
Fabian Geyrhalter:
Wow.
Christina Fagan:
So we've become good friends and she's been a huge supporter of the brand. So you just never know. My phrase, my whole team is going to kill me if I say it ever again but my whole thing is "No asky, no getty." And that's how I sort of operate. And you do it politely.
Fabian Geyrhalter:
It's true, yeah.
Christina Fagan:
You just never know.
Fabian Geyrhalter:
Yeah, it's absolutely true. This is so funny. And I think it's funny how you were, of course, the one time the big breakthrough happens and your phone explodes is when you turn it off that one hour in the movie, it's usually the celebrity that shoots out the one wrong tweet and then they get on an airplane and then the whole world falls the part while they're up in the air.
Christina Fagan:
They have no idea.
Fabian Geyrhalter:
Those are great tricks and Instagram has helped so many brands because of that, because it is so much easier now to actually, shoot the shit with people. And it helps tremendously if you have, I don't know, a 20 character intro line and you have a great brand name and there's already a story, that's interesting. Just based on that one sentence that you send out.
Christina Fagan:
Yeah.
Fabian Geyrhalter:
It helps tremendously.
Christina Fagan:
Definitely got to keep it short.
Fabian Geyrhalter:
Absolutely. On the flip side, what was a brand fail that you went through? I mean, every single brand, especially in the first years, there's so much going on, and there's so much going wrong, but from a branding side, maybe, was there something that you feel like, sharing it with my audience, maybe someone else can benefit from something that might have gone wrong.
Christina Fagan:
Yeah. I mean, so many failures and so many mess ups, I've learned so much over the past seven years. I think of how many more meltdowns I had those first couple of years, just like, "Oh my God, I had no idea!" Especially in production, that definitely took up a lot of my mental health. But I was trying to think about this. And I think one big thing was when we first started out fur pom-poms were all the craze, like everyone wanted one and I was sourcing real fur and it wasn't something I felt great about, I'm a big animal lover, and I don't walk around in big fur coats, but it was what was in, and it was really easy to order from Alibaba, and I just kept on moving, because I didn't have a lot of time to consider faux fur.
And so talk about your phone blowing up and the world ending, I was at lunch with an old mentor of mine and my Facebook notifications are just going crazy. I was like, "I'm not really ever on Facebook, what is this?" And I looked and PETA had put Shit That I Knit on their main home page. And we were so small. I mean, we're still small today. So it was really pretty shocking. I don't know how they found my name or website, but it was a call to action, like "Tell this brand to stop using fur pom-poms."
Fabian Geyrhalter:
Oh my God.
Christina Fagan:
And so, I had to shut down the Facebook had to turn off all our comments on Instagram because it was so aggressive. It was honestly scary. And then my email was put to the public. So my email was flooded with hundreds…
Fabian Geyrhalter:
Oh my God.
Christina Fagan:
And it was me, my mom and an intern. So it was really just me receiving all these death threats, hate mail. Yeah. And really bad comments on everything that was just really muddying our image. So that was definitely a low moment.
Fabian Geyrhalter:
Yeah.
Christina Fagan:
I was able to get in contact with someone PETA to be like, "I'm a one-woman show, please help me here. I will switch to faux but you've got to give me a couple of weeks. I can't do it tomorrow. I can't shut down my business." And it was right around the holidays. So it was a big disaster. And we now use faux fur, we got a really great supplier. I feel much better about it. Of course, now I have environmentalists who don't like the use of plastics.
Fabian Geyrhalter:
Yeah.
Christina Fagan:
Not making everyone happy, but I personally feel better about not using real fur sourced from China. And it was a big change, and it was a big change for our customer because a lot of people do prefer real fur and for a high price point, they have that in their mind, is that's luxury. So educating the customer on what that means and what that switch meant, but not changing the prices was also a hurdle, but I'm happy we did it.
Fabian Geyrhalter:
How horribly stressful for you and I mean, yeah. And I mean, unbelievable. And then on the flip side though, how amazing of an impact an organization like that can have just based on that grassroots power. The power of PETA.
Christina Fagan:
Yeah. It's scary.
Fabian Geyrhalter:
Right? It is absolutely scary as the founder of a business, but it's amazing what it can actually do and how quickly it makes people react, too. Unbelievable. I had no idea that there was so much power behind an organization's call to action like that.
Christina Fagan:
Yeah.
Fabian Geyrhalter:
Wow.
Christina Fagan:
I mean, I think if I were to chat with PETA again, I would've said the emails that were really effective were "Hi, Christina, if you weren't aware, here are three faux fur sources you can turn to."
Fabian Geyrhalter:
Yep.
Christina Fagan:
The ones that were not helpful were like, "I'm going to come and burn you alive in your office."
Fabian Geyrhalter:
Exactly, exactly. Yeah. And that's the fine line.
Christina Fagan:
That made me mad. Yeah.
Fabian Geyrhalter:
And that's the fine line. Right? I mean, in branding, people like to say, "If you don't have haters, you can't have lovers," right. I mean, you have to find these people, but that's not what they're talking about because that is flat-out absolutely scary.
Christina Fagan:
Yeah, absolutely.
Fabian Geyrhalter:
Wow. Okay. Yeah. Not sure if it was a brand fail per se, but it surely made the brand almost fail because of those couple of days and weeks that you were in this weird situation.
Christina Fagan:
Yeah, yeah, definitely.
Fabian Geyrhalter:
Well, as you, as you intrinsically knew from really from the get-go and you must have further learned over the years of running Shit That I Knit, brand story and storytelling is just super important today. On your site, you sum up STIK like this. You say "STIK is a brand known around the world for making sustainable shit, empowering women and celebrating the sillier things in life." If you could describe your brand, not just in this one really succinct sentence, but in one word, I call it the brand DNA and every brand should have it where they really think about if I can just summarize everything in one word, what is that one word that could describe the Shit That I Knit brand?
Christina Fagan:
So a couple years ago, we really wanted to rely on our customers to help us identify this word or a couple of words that become our main tenets. And I think a word that really sticks out for us that drives our product is "Cozy." And we found that when we stick to that guideline cozy, as silly as that might sound, that's where our customer really responds. So whether it's our really soft, buttery, warm beanies, or introducing a sweater this past summer, like a summer Pima cotton sweater. "Cozy" seems to be the word that comes to mind. That's what people think of when they think of us.
Fabian Geyrhalter:
That's interesting because that is that underlying theme internally, that everyone pushes for and from the outside, you feel it, but you never say it, right. It's nowhere to be found, that word, right.
Christina Fagan:
Right.
Fabian Geyrhalter:
Which I think is super interesting. Now that you've been running your business for a good six, seven years, what have you learned when it comes to branding and what does branding mean to you now versus when you first started?
Christina Fagan:
I mean, I think, going to that point about when I first started, I really started with a brand before I started with a real product. My Instagram account, Shit That I Knit, that handle was more so me being myself and expressing my creativity and my silly side through my knitting. And I'd be knitting at a bar, or knitting on the beach, silly photos, creating that very authentic brand voice before having the product line that we have today. And so I think that was really important. I created a community before I even had a product, of just people who were cheering me on, and so that community and that authentic brand voice was really important in the beginning, and it still is today. The Instagram account is still fully me. We don't really have a calendar as much as we're trying to figure that out. But it's really kept a space that's like, "It's me." And it's my authentic, organic voice. So that's very important to who we are.
Fabian Geyrhalter:
And even though you're continuously scaling, you can't scale you. Will there be a moment where you have to, not where you scale yourself, right. But where you might have to bring in someone on the team to do some of the social, or is that one of the things that you are just 100% married to, and you say, "You know what, that's the authentic brand voice and that will be me."
Christina Fagan:
It's been hard to figure out a transition plan for that, and we find that getting that engagement on behind the scenes entrepreneurial information, like me walking around fulfillment center and showing how everything goes out the door, people are interested in that, or sharing wins or losses like, "Oh, we totally messed up and I'm really bummed about this." Having that really transparent look at the business versus you can easily get on Instagram and find thousands of brands that are just product images, they're just models. There's no soul really, it's just product imagery. And you don't see a lot of engagement there because that's not why people are on Instagram. They're not on Instagram to look at things. They want to live vicariously through you, or have a little bit of an escape. So I think that it's always going to be something that I at least touch and have a lot of oversight over. Of course we have product launches and marketing pushes that we need to have those more professional photography purposes.
Fabian Geyrhalter:
For sure, yeah.
Christina Fagan:
But we really do try to keep it light and have fun with it.
Fabian Geyrhalter:
And it is different in the sense too, where usually with, with brands that are at a higher price point, which I would not, I would not say that you're luxury in that sense, but you're mid-range luxury most probably. Right. I don't know how you would describe it.
Christina Fagan:
Affordable luxury.
Fabian Geyrhalter:
Affordable luxury, right? Exactly. Those brands usually stray away from becoming too personable. Right. And there's usually not much transparency, authenticity, right. Because it's like, "Oh it's luxury. It's affordable luxury." It needs to be at a certain stage. But I think that's something that a lot of founders can also use as a takeaway that the world has changed, right? People want to relate to a brand, even if they pay a decent amount of money for a more upscale product.
Christina Fagan:
Yeah. And we really care about being accessible and being friendly and bringing people in. And when we meet people on the street who love our hats, just being open and excited together. I think people really want to… They're cheering me on as much as they are buying our products. So it really matters to us to keep that connection alive and that transparency there.
Fabian Geyrhalter:
What's next for the Shit That I Knit brand. What are you excited about in the next six months?
Christina Fagan:
Next six months, we have a lot of exciting summer stuff coming up in the next couple of months. Definitely excited for warmer weather and spring and summer knits, which is more Pima cotton and bags and wraps. So we're very excited to launch those, but really, we spend a lot of our summer getting ready for fall.
Fabian Geyrhalter:
Yeah.
Christina Fagan:
We do so much of our sales during the holiday time period. So it's a lot of planning that goes into that, but we are really trying to stick narrow in our product assortment and grow geographically. So we're very much New England-based right now. And we really want to keep growing across the country, and then internationally to scale.
Fabian Geyrhalter:
And you had some great success with pop-up stores, doing that, right?
Christina Fagan:
Yeah. Yeah. So we've done a couple pop-ups in Boston, where we're from, and then in New York as well. And then we do lots of events all over the country. So we're always somewhere, always.
Fabian Geyrhalter:
Yeah. And pretty amazing for you to bridge that gap in the summertime, too, and work on that because that's an obvious challenge with a brand like yours, that's all about cozy!
Christina Fagan:
Yes, definitely has been a challenge, but we did launch a summer sweater last year, which sold out in two days. I mean it was just gone.
Fabian Geyrhalter:
Oh wow.
Christina Fagan:
We couldn't keep up. So that was really exciting for us. So we're eager to keep growing that line and yeah, so I can have a little bit of income during the summer.
Fabian Geyrhalter:
That's nice.
Christina Fagan:
Yeah that is nice! A little stressful for me.
Fabian Geyrhalter:
Yeah. Yeah. No, absolutely. How can people follow you personally or how can they get to know STIK?
Christina Fagan:
So we have our Instagram and that's @shitthatiknit. That's probably the best way. And then our website that shitthatiknit.com.
Fabian Geyrhalter:
Perfect. Very good. Well, thank you. Thank you so much for your time this morning here really appreciate your insights and your story and absolutely love how you do what you do so well.
Christina Fagan:
Well, thank you very much. It means a lot coming from you and I appreciate you having me on the show, it's a lot of fun.
Fabian Geyrhalter:
Great pleasure.
---
0 COMMENTS