Hitting The Mark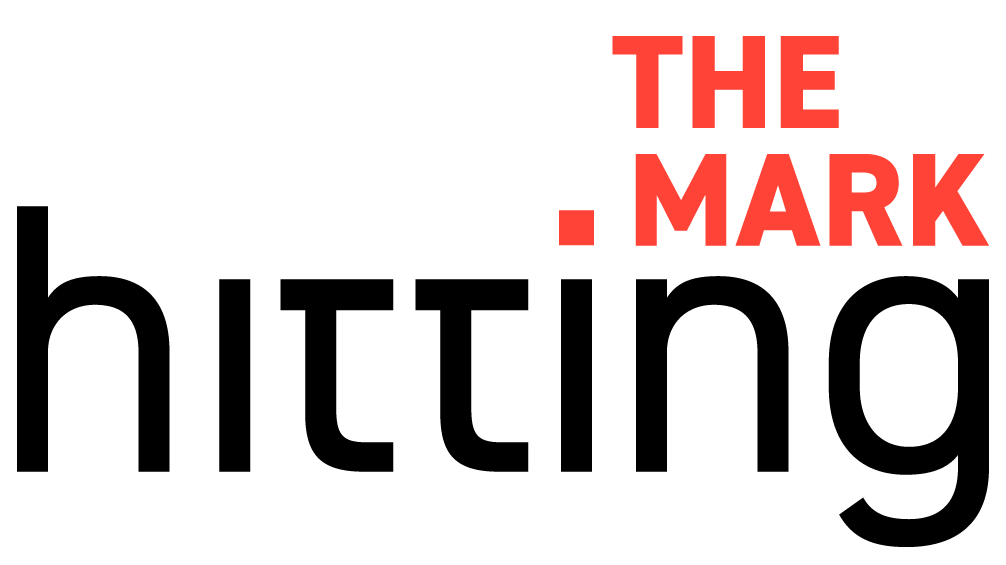 Conversations with founders about the intersection of brand clarity and startup success with your host, brand strategist and author Fabian Geyrhalter.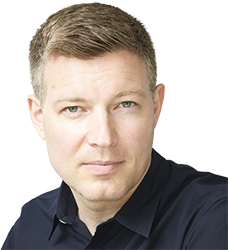 Featuring the founders of brands you know and brands you are excited to get to know:






EP080 – Thrive Market: Nick Green, Co-Founder & CEO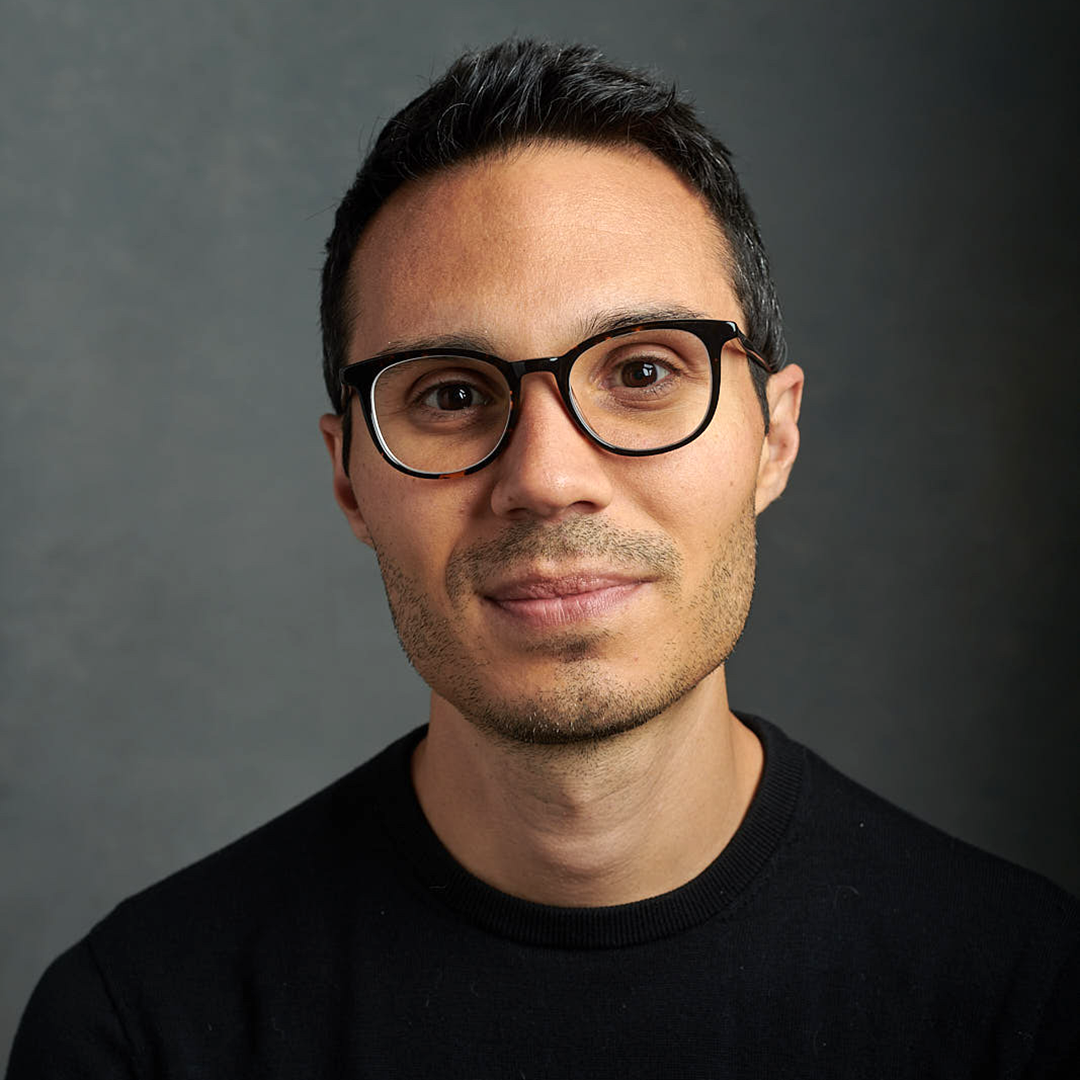 Strategic Clarity + Verbal Clarity
Nick Green is the Co-Founder & CEO of Thrive Market, a membership-based online platform that makes healthy living easy and accessible to all. Since launching in 2014, Thrive Market has grown to more than 1 million paying members and become a touchstone example of a mission-driven company at scale. In addition to offering great natural and organic products at affordable prices to its members, the company donates a free year of membership to a family in need for every paid membership. The business has also been recognized as a leader in regenerative agriculture, carbon-neutral shipping, and Zero Waste operations, and in 2020 became the nation's largest grocer to receive B Corp Certification, as well as a Certified Great Place to Work.
Nick and his 3 Co-Founders set out to launch a 'Costco meets Whole Foods' concept, which is insanely ambitious and a remarkable story given where Thrive is today. Needless to say, this conversation delivered many insights into today's Zeitgeist, technology, and consumer expectations, and it was an immense pleasure being able to talk with Nick about the way in which his brand continues to grow with a strong guiding star and our planet's health top of mind.
Notes
Fabian Geyrhalter:
Welcome to the show, Nick.
Nick Green:
Thanks for having me.
Fabian Geyrhalter:
Really great to have you. One Sunday last month, I opened a New York Times business section as I do on all Sundays and I got to read a wonderful full page interview with you. Then a few minutes later, I had my show editor reach out to Alisa and I'm so, so grateful that you could actually make the time today. Thrive Market grew to more than one million paying members and became a touchstone example of a mission driven brand at scale. It was you and three other co-founders who started the company. How did the four of you get together and what sparked the desire to launch something as lofty as what many describe as a Costco meets whole foods?
Nick Green:
Yeah, it's a great question. There were four of us, so there's many threads that converged to one, but the original vision for the company, as I was telling you, before we hopped on the podcast itself was from my co-founder's childhood. He grew up on a communal farm in Ojai, California, where they were doing wholesale buying organic produce back in the '80s, I guess, '70s and '80s in this case, and before organic was a thing. He saw the transformative effect it had on his family, on his own health, on his community when they moved to the commune and he was a serial entrepreneur, but I always had this like thought in the back of his head, how could we bring that to the masses? I had a childhood that was very different.
I grew up in Minneapolis, Minnesota in kind of the middle class, middle America, so to speak. At a time and in a place and at a kind of socioeconomic level where health wasn't really on people's radars, and access, it just wasn't a thing. And yet, I had a mom who was very committed to, in spite of those challenge, in spite of those obstacles, keeping our family healthy. She came from a large Mexican American family, lots of obesity, lots of diabetes, all sorts of things that she was determined to make sure didn't affect her kids. And so, I saw how hard she worked to make healthy decisions. I saw her try to do it on a budget. I saw her do it without a health food store nearby. And so, I had always admired that and it cemented for me, just the value of health of my own personal life and the transformative effect it can have for individuals and family.
And so, fast forward, 30 years, I met Gunnar, he actually pitched me on investing. And what at the time he was thinking about as a Groupon for healthy food. He wanted to do group buying events then much like they did the whole sale buying back on the commune. The business model was very different than where we ultimately landed. You alluded to this like whole foods meets Costco online, which we'll talk more about I'm sure. But the vision, the mission was identical. It was make healthy and sustainable living easy, affordable, accessible to everybody. It was sort of like just it hit me really hard. I was also a serial entrepreneur. I just sold the company, wasn't even necessarily planning on starting the next thing, I was investing. And by the end of that meeting, I was pitching him on doing it together.
That got the two of us together. Then, we had many trials and tribulations in those first six months and quickly realized we needed a technical co-founder that brought Sasha in. Then actually, relevant to this podcast, our co-founder Kate was really central on the brand side. She had a background in content and media and fashion and brought those sensibilities to what… Prior to her was an all male team that didn't really get, I would say, a lifestyle branding. She actually, the crucial ingredient she brought to the table was actually the name Thrive. We were thinking about naming the company's Shop Tribe until Kate came into the picture, said, guys that is not going to fly, and the rest is history.
Fabian Geyrhalter:
That is such a fantastic story because I can just see a couple of founders sitting together and calling it Shop Tribe because we want to create a tribe and it's about shopping. Let's do this. Then, someone from the branding side comes in and says, hey, we got to touch those emotional triggers.
Nick Green:
Exactly. She's like, that is way too literal and not remotely aspirational.
Fabian Geyrhalter:
I think this is so funny because we are like, we're a couple minutes into this podcast, but I think that, that is such a huge insight because so many founders are sitting around the table and they do that. They figure out like, how can we describe exactly what we do? In reality, you should describe why you do it or how you do it, right? Because the why and the how always win over the what, right? In the long term. It's such a great example, so yay to her joining. That's good.
Nick Green:
Yeah. Yeah. I would even add to that to say, it's why you do it, how you do it, and also how do you make people feel, like I think getting out of that literal mentality of describing our business is a shopping tribe to what is the experience that our members are going to have when they become part of this community? That's about thriving. There's a whole story, by the way, too, on how we… Once we made that change realizing how crowded a space, the term thrive is kind of health food world.
Fabian Geyrhalter:
Oh, I'm sure. I'm sure.
Nick Green:
The adventure is we tried to buy the domain Thrive Market and various trademark adventures that we've had through the years, but honestly was among a very small number of just absolutely critical decisions that we made that set the tone for what the business became.
Fabian Geyrhalter:
I like how you call it trademark adventures. That's a true entrepreneur.
Nick Green:
Oh yeah, a bit of a euphemism.
Fabian Geyrhalter:
Others would call it complete nightmares, but for you, it was an adventure. It's just part of doing business. That's fantastic. And so that original mission and that vision, has it changed over the years or are you still fighting that good fight?
Nick Green:
It really has not changed, not the mission. The vision of making healthy and sustainable living, easy, affordable, accessible, like the language, the words, and what that means to us is exactly the same. I think, the power of, and we'll get into this, but the power of our brand is that it really directly flows from the mission. It's two sides of the same coin, basically, like the mission is the brand and vice versa. Because that mission was so authentic, first to Gunnar and myself, but it didn't get into this, but also deeply personal to both Sasha and Kate. It was kind of like it's in our DNA as a company from day one. It's interesting, like a lot of people have said like, how is that possible?
Hasn't that been like, isn't it kind of a straight jacket to not be able to shift and adapt over time? And how have you done that over seven or eight years? I actually think it's been the opposite. It's enabled us to be infinitely flexible in what we do and how we execute and where we go in the service of that mission. By keeping our eye on the north star, it's actually made us a much more versatile organization. Like we started as a retailer for example, but then, we saw that in many cases, we weren't able to get products at the quality standard that we needed at the price levels that our members needed to afford them.
We started launching our own products and eight years later, we have a $100 million plus annual revenue brand in Thrive Market itself. We're a CPG company, we're a retailer. I mentioned bringing Sasha on realizing we had to build a technology company. And that is, I think the vision, the mission, the north star has stayed the same. And it's actually created this very flexible and adapted organization that's done whatever it takes to service the mission.
Fabian Geyrhalter:
I think this is wonderful, right? Because if you don't… Yes, yes, it keeps you flexible, but it also creates these guardrails that you know that there's this one goal, and that goal has not changed over the years, but how you get there changes. It might keep changing over the next years, who knows, right? But that is so crucial, and it is not easy for a startup to have that brand DNA or that guiding north star from the get go, very often you see that in Silicon Valley with startups all the time, they're one startup one day and two days later, they're another, and you're like, wait a minute. This is a totally different business you're in. There's like nothing that joins the two together, but with Thrive, that is never the case, even though, like you said, the business model completely had to change as you get to know the space that you're in, because none of you, it sounds like we're in the business of food to start off with.
Nick Green:
That's absolutely right. There's a story behind that too. I actually believe that was one of our greatest advantages in some ways, because it did, like we came with a beginner's mind to the space. We also had some naivete and I guess a little bit of… Yeah, really just naivete in terms of not knowing how hard it was going to be, that had we known how challenging it was going to be, we may not have actually embarked on it. In a way, it's an operationally complex business. It's a low margin business. We have more than a million square feet of warehouse space today. We're shipping, literally tens of millions of product of items on a quarterly basis at this point. And so, I think it actually enabled us to get going.
It also made it really challenging early on, because you mentioned in kind of the Silicon Valley, celebrating the pivot, they also celebrate their kind of pattern recognition on funding entrepreneurs who are proven in their area. Despite the fact that Gunnar and I had both started in sold businesses, when we went out and tried to fundraise, we got rejected by every single VC we talked to. That was really tough early on. It was both a time and an energy suck, but also pretty demoralizing.
Fabian Geyrhalter:
I'm sure. Yeah.
Nick Green:
I go back to the mission because had we not had that north star, had we not had the conviction, had the business not been so personal to us, we might have pivoted and said, oh, I guess making healthy living accessible isn't really in the cards, not a good idea, let's try the next thing. But that wasn't an option for us because the mission was where we were at.
Fabian Geyrhalter:
I mean, you have now, you have some rather well known angel investors, Deepak Chopra, Tony Robbins, John Legend, Demi Moore, right? And a lot of VC firms now. But back then, when you said that you were rejected by a lot of VC firms in the beginning, was it because the idea sounded too ambitious to them? Or was it because they could not relate to the problem you set out to solve?
Nick Green:
I think it was all of the above. I think it was, the idea was very ambitious. I think it was, are you guys really the right team to do it? You don't have a grocery background. I think it was also very much the VCs that we were talking to were in New York, LA, San Francisco, they were wealthy. They tended to be men, they tended to not do their own shopping, most likely if I'm kind of speculating. And so, they didn't personally experience the problem. The people that do, are the people in the middle class, in the Midwest, in the Southeast people on a budget, people that are looking to get healthy and may not have a whole foods right on the corner.
Even if they do, probably can't afford it. It's also people that are looking to get there and maybe don't know where to start, right? They are intimidated. That is the majority of Americans when it comes to kind of sorting through the misinformation and conflicting points of view on health and wellness. What was interesting is while the VCs didn't get it, you mentioned a few of the early angel investors, they did. We ended up raising and this has become more popular now, but back of the time was pretty unheard of like we raised, I think the first eight million in like 25 to $50,000 increments.
Fabian Geyrhalter:
Wow.
Nick Green:
It was people like a Deepak Chopra who is in this space whose audience cares about these issues, who got it. It was visionaries like a Tony Robbins who just like immediately saw the potential and was excited by that versus afraid of the ambition. It was a lot of health and wellness influencers that a lot of people haven't heard of, but have huge audiences out there that are just ordinary people wanting to live healthier, wanting to shop their values, wanting to support the things that they about. And so, those people, there were like mom bloggers and Instagramers and YouTube stars. Those were the people that got it immediately and ended up funding the company before we got launched. It was interesting once we launched and the trajectory took off all of a sudden the VCs all came out, but it was the angels who really came in and said, we can see this vision and we'll make a bet on it before it's obvious.
Fabian Geyrhalter:
Well, and I mean, if you would go back in time and you would do it again, you would most probably do it exactly that way, because now having influencers as the first investors, I mean, what an amazing way to spread the word. I mean, it's like that didn't even seem to be the strategy, but it must have helped extremely to have people in the public eye with huge amounts of fans and followers to be the first investors.
Nick Green:
Absolutely. It ended up being another one of those, like kind of best things that happened to us.
Fabian Geyrhalter:
Yeah.
Nick Green:
Where at the time, it felt like one of the worst, was not getting institutional backing, but it did a number of things for us. Those investors were supportive of setting up governance from the beginning and baking the mission into the business in a way that wouldn't have impossible, had we brought in institutional money upfront. Then to your point, and really tied to the theme of this podcast, it was just absolutely central to building the brand. Instead of reaching our early members through paid media, instead of reaching them through ads, we were reaching them through trusted voices who had real authority and real credibility and real authenticity on these topics. We weren't primarily bringing in celebrities either, right? This wasn't bringing in a random celebrity who may have no connection to the health and wellness space.
Fabian Geyrhalter:
Yeah. Yeah.
Nick Green:
We were bringing all micro influencers who were really the thought leaders in different diet thrives and different values. That was I think the most incredible kind of galvanizing thing for us. They also helped inform how we thought about the mission and the specifics of, okay, we want to make healthy living accessible. How do we serve the paleo community? How do we serve the low FODMAP community? How do we serve people that are gluten free? And those influencers like kept us honest and helped then forced us to raise the bar and were really important sources of feedback and insight. Then again, most crucially when we got out to our members, there's just no way you can overstate how important it is to reach customers in an authentic way. You can do that with paid media, but it's a lot harder. The way that's really magical is when it's word of mouth, whether that be from influencers or your customers themselves.
Fabian Geyrhalter:
Absolutely. How heaven sent that you didn't get those first 50 plus VC firms.
Nick Green:
Exactly.
Fabian Geyrhalter:
That is amazing. I think that is what the magic of entrepreneurship and crafting brands and all of that is, right? It's like a lot of these, what you see as a mishap or, is kind of like you might brand it as a failure at the time when you go through it, it just gets you to that next to the next step. You look back sometimes even days, weeks, or months after and you're like, wow, this was really good that happened.
Nick Green:
100%.
Fabian Geyrhalter:
It's amazing. Another thing that's really amazing is that for every paid membership, you donate a free year of membership to a family in need. With that being said, I want make sure that our listeners understand the concept of Thrive Market. There's a monthly or a yearly fee, and because of that, you can have cost savings. It's a lot like Costco, right? It has that kind of familiarity to having to pay a membership and then you get big savings in return.
Nick Green:
That's exactly right. Early on, we iterated through different approaches to the business model, all aimed towards that mission of how do we make this accessible to anybody. The original way to drive the savings was we were going to do these group buying events. We were thinking Groupon meets Whole Foods kind of model, and for a variety of reasons that didn't end up really working. Most people don't want to wait two weeks for a specific buying event to buy specific groceries.
Fabian Geyrhalter:
It feels like Tupperware. It was a Tupperware party.
Nick Green:
Exactly. That was challenging. That was a challenge. Then we started studying Costco and saw its like amazing model where you have the cashflow benefits of people paying a membership fee upfront. You have the margin that is driven for the business from that, which then enables Costco to go out and really drive savings in a powerful kind of unmatched way across the products that they buy. The other thing Costco does is they really curate their catalog.
People might not notice this, but when you go into Costco, there's actually an order of magnitude, fewer skews. It's like five to 6,000 instead of 50 or 60,000 that you might find in a place like Walmart. That focus allows them to also drive more volume with their partners, have more efficient operations, which if they then pass on through savings as well. We studied Costco and just had huge admiration for what they were able to do. By the way, on the back end, they also treat their employees really well.
Fabian Geyrhalter:
Right.
Nick Green:
Their model is able to support really equitable and fair treatment of their internal community, so huge admiration for that business and we thought, all right, this is the way that we can bring healthy products really to the masses and get these organic and natural products at the prices of conventional. The model is people pay $60 a year, equivalent of $5 a month, that gives them not only the discounts, but also increasingly, we've built this platform that's just purpose built to make the whole process of buying healthy and natural products easy. I mentioned before how intimidating that can be for a lot of people.
You've also got a lot of people that have specific dietary needs. In some cases in their family, multiple specific dietary needs. One person is gluten-free and their partner is dairy-free and they've got a child with another allergy, good luck with that shopping list at a conventional grocery store. Thrive makes it easy where you can just literally click three filters and you find all the products that work for everyone.
Then, on the data side, we also do all this personalization that basically builds a special my aisle for each member. We're really proud of the way that the platform in terms of savings and in terms of experience, and then also in terms of the curation and quality standards makes everything accessible. But back to your point about the giving, one of the things that did trouble us the beginning was all right, so this is great for anyone that can pay $60 a year, but what about those people that can't?
Fabian Geyrhalter:
Yep.
Nick Green:
We actually took a page from at the time Tom Shoes was going with their one for one model, and we said, can we do this with membership? What we realized is it actually works even better with membership. When you do a shoe drop for your Tom Shoes, that's a cost center for your business. If we give a membership to a low income family, there's actually no cost to our business. In fact, if that family then purchases on Thrive, it's driving more volumes so it's actually feeding the positive, the scale benefits that we can get as a business.
That was something we did from day one. It was good for our business. It was good for those members who came in without paying. What we also found that we didn't totally predict at the time was it was like massively creative to our brand because our paying members really felt good about it. It became a reason to believe, a reason to share Thrive Market and a reason to stay loyal over time. Since that program launched back at the beginning of the business, we've really invested in it in a variety of different ways. One of the ones that's been most impactful is we actually allow our paid members at checkout to donate a portion of their savings on the order to the shopping budgets of our gives members.
Fabian Geyrhalter:
Interesting.
Nick Green:
Our typical members placing an $80 order, they're saving basically half the annual membership fee on every order on average, which is pretty incredible. The question that they get a checkout is, do you want to donate a portion of that to someone that may need it even more than you? We see really high rates of donation. We also are able to shift those donation dollars to focus on specific causes at critical times like during the pandemic, we focused all of those gives dollars on families directly affected by COVID-19.
More recently, we've actually partnered with an organization serving refugees, coming out of Ukraine. We use those dollars to create food access outside of the US and outside of our member community for refugees from the war there. And so, it's been just really amazing to see the way we can facilitate the generosity of our members and the magic there isn't us, it really is the member community, but we're able to drive that and then we benefit from it. Back to brand, it becomes a core part of like what we stand for, who we are, how our members see us and how they talk about us when they share us with their friends.
Fabian Geyrhalter:
The idea of doing good is good business, is good for business is a 100% signed by you, right? I mean, that is something that you 100% look eye to eye too?
Nick Green:
1000%, and I think we've just seen that on so many different levels that whether it's the Gives membership model has been a core part of our brand, whether it's like on the sustainability side, like we invested in carbon neutral shipping from the day that we launched. At the time, it wasn't really on people's radar screens. Now, it is, and we're a leader and we have the programming and the communications and the transparency to our members in a way that very few others do. I think we've also seen it with kind of our stakeholder driven model in general. Like we focus on our members, but we also focus on being great brand partners to our brands.
Our brand is the Thrive Market brand, but it's also this like, we're a marketplace for all of these incredible innovative, inspiring, healthy, and sustainable brands. And so, by being at that mission driven business and sometimes doing things that don't make short term sense for our business, but help our brands, over the long run, we built a much stronger business. Yeah, we absolutely believe the profit and purpose go together. We think our growth wouldn't have been possible without the mission. It's the reason that we started the business. For us, it's our reason for being.
Fabian Geyrhalter:
Yeah, no, absolutely. I think that ideology really demands to be acquired by any company. I mean, I'm even talking B2B companies, right? It seems something that the mind shift has changed and a lot of people, a lot of entrepreneurs still don't quite get that, but it has already happened, right? I think that there are some amazing times ahead of how business can actually positively impact this planet.
Nick Green:
I totally agree. I think, if entrepreneurs if they haven't gotten it, they're getting hit over the head with it at this point, because one thing I didn't mention, but I think it's been crucial for us is that mission is an absolute magnet for talent and in an environment where there's the great resignation and people are more mobile than ever. Like consumers people in their work lives are saying, I want to be part of companies that have purpose. I want to align how I spend my workday with my values. It is such an enormous competitive advantage of doing it and I think will create a lot of adverse selection if you're not. I think that's totally, totally the case. By the way, one other thing to add in there, it's even becoming the case for investors, even institutional investors.
Fabian Geyrhalter:
It's changing.
Nick Green:
When we were out at the beginning, it was like, oh, carbon neutral shipping, how much is that going to cost? Oh, you want to be a B Corp, you wouldn't ever be able to go public as a B Corp, well, now all that's changing.
Fabian Geyrhalter:
Yeah.
Nick Green:
Public market investors are interested in, they call it ESG, which is an acronym we never use, but it's now like a core part of their investment VCs of big public mutual funds you've got. BlackRock, the largest asset manager in the world that has made environmental and social good and diversity inclusion, core parts of the way that they invest and vote their shares.
Fabian Geyrhalter:
Amazing. Yeah. Amazing developments. You talked about how HR will love you, right? If you actually have mission as one of the fundamental parts of your company's DNA. For you, though, I'm sure a lot of listeners think about, well, those are people that are sitting behind the computers, right in an office or these days remote, but in reality, I mean, for you, it must be, I mean, just hundreds, if not thousands of people working at the actual warehouse, right? I mean, the fulfillment center, I mean, those are not the highest paying jobs and it's a commodity… It's really, really hard to find these people these days and to have them actually stick around. I assume, I know nothing about this, but I could just assume that, that must have been a really, really hard thing, especially during your growth times.
Nick Green:
That's true. I mean, we've been multiplying the number of fulfillment center workers, basically in lockstep with the growth of the business over time. I mentioned before that we have more than a million square feet of warehouse space.
Fabian Geyrhalter:
Amazing.
Nick Green:
We have three massive multi hundred thousand square foot fulfillment centers at this point. All of those orders, those tens of millions of items that are shipped out every quarter are… That's an individual picker, packer involved in every one of those. Yeah, at this point, we have more than two thirds of our employees work in those fulfillment center and for our business interests. Then just at a personal and human level, it is so critical that we are doing right by them.
They are the frontline workers, they are the ones that are directly touching the product that goes to our members. Like without them, it literally doesn't happen. Particularly during the pandemic, they were truly the heroes.
Fabian Geyrhalter:
Yeah.
Nick Green:
They were the ones out there early in COVID where we didn't know a lot about the virus. We didn't know as much about how it was transmitted. We didn't have the vaccines. These folks were going into the fulfillment centers every day to make sure that our members were able to get healthy products at a time during the lockdowns, especially people, literally couldn't go to the grocery store. I think had we taken the approach that some other businesses take towards their fulfillment center workers, we would have had a lot of trouble going through that period. And instead, the approach that we've taken since day one has been really celebrate and appreciate the work that these people do and how crucial it is for our business and reward them with not only fair pay, but good benefits, access to the same benefits that I have as CEO, the program's no different.
Fabian Geyrhalter:
Wow.
Nick Green:
And also equity. That's like a huge thing for us that we've been committed to since day one. It's no matter what role you are in the company, you have the opportunity to earn equity. I was actually in our fulfillment center in Reno a few weeks ago, and you go in there and it's just like, the energy is just palpable. People are pumped about Thrive Market. They're wearing their Thrive Market swag. They're excited about what they're doing. They feel connected to the purpose. They're owners in the business. I haven't been in a lot of fulfillment centers outside of Thrive, but it's not how I imagine most of them being, and honestly like what they do and the work they do to me is really inspiring. I think a lot of our Thrivers across the rest of the organization feel that way, I guess, without those guys, it doesn't happen.
Fabian Geyrhalter:
Well, and that immediately brings up pictures of the warehouses of Amazon, which makes me wonder how has Amazon purchasing Whole Foods back in, I believe it was 2017. How has that affected your brand? Because at that time, you've already been around for quite a few years.
Nick Green:
Yeah. I mean, so it was 2015 or 2016, and we were, I guess only two years in. Honestly, we had a lot of investors that called us frantically when that happened, what are you going to do? Like Amazon's in the game, this is the worst possible thing that could happen. The truth is like, we have never viewed ourselves as competitive to Amazon. Amazon is on a very different mission. They want to do more, faster, cheaper, basically at all costs. It's kind of they talk about customer obsession. It's really almost the opposite of a stakeholder driven business. They've clearly been very successful at it. I don't think anyone's going to out Amazon, Amazon, and for us, fortunately, that's not what we're trying to do. I sometimes call us the uneverything store because Amazon wants that every product, we actually only want to have the best products.
If you go on Amazon, you can find thousands of results for almond butter. We want to have the five or six that are really vetted, meet our quality standards, and they could be trusted to make that healthy living choice easy. It's been very interesting, Whole Foods, we always kind of saw ourselves as taking the baton from Whole Foods where Whole Foods was that first generation of the national organic movement. They did amazing things with quality standards and sourcing and helping like drive innovation and being this platform for innovative brands. And yet, because of their price point and because they were brick and mortar, they just literally were not accessible to most Americans less than 5% of incomers can afford those kinds of price premiums. They were only within driving distance, still are only within driving distance of about half American families.
We always saw our opportunity and our goal to take that baton and like open it up, bring that to the masses by being online, shipping anywhere in the country, being at price points that anyone can afford. It's been interesting as Whole Foods has been integrated to Amazon. The way I describe it as kind of the Amazonification of Whole Foods. They've certainly brought the prices down, but they've also, I think, relaxed the quality standards. If you go into Whole Foods now, you find Honey Nut Cheerios, for example, and that's a product you will never find.
Fabian Geyrhalter:
Really? Wow.
Nick Green:
Yeah. There's not the commitment to non GMO. You're going to find more conventional products now. They centralize the buying, which is much more efficient, but also means there's not going to be as much innovation. I have nothing against Amazon. We're not anti-Amazon, we're just doing something very different.
Fabian Geyrhalter:
Yeah.
Nick Green:
Honestly, I feel like the fact that Whole Foods has Amazonified has just opened our opportunity even more to really plant our flag in the place for quality, for trust, and to be that go-to source for healthy living.
Fabian Geyrhalter:
The pandemic has opened people's eyes to not only how we can get pretty much anything delivered to our home talking about Amazon, but also how much shipping to every doorstep is negatively affecting our planet. There's been a lot of reports about that. Thrive has been recognized though and we talked about this quite a bit as a leader in regenerative agriculture, which we haven't talked about, but carbon neutral shipping, zero waste operations, and in 2020 became the nation's largest grocery to receive B Corp certification as you mentioned. Is it better for the environment to order online from Thrive versus driving to your local organic grocery store? Or is that too hard of a question to answer because it really to depends?
Nick Green:
I mean, I'm sure it depends on the specifics because the downside of e-commerce is you have the packaging to ship it, right? From the warehouse. You also have the transportation cost. Though, I think the carbon footprint on shipping in a trailer is quite a bit lower than if you add up the carbon footprint from all the people commuting back and forth to the store. It depends on the length of the commute. It depends what the supply chains of the grocery store look like.
Fabian Geyrhalter:
Right.
Nick Green:
It depends on a lot of things. I think the reality is the world is moving towards e-commerce and in 10 years, you're going to have a lot more people getting a lot more things in boxes online than you are driving to the grocery store. And so, I think the more relevant question we think for the future is how do you make e-commerce as sustainable as possible? And so, that's around offsetting the carbon footprint and we're carbon neutral on all of our shipping. It's about packaging reduction, which is not just reducing the amount of packaging that you use per order, but also increasing the size of the orders, right? On Amazon, you see a lot of orders, there are 1, 2, 3 items, and I think we've all done that, right? Where you just like, oh buy now.
Fabian Geyrhalter:
Yeah. Yeah.
Nick Green:
And here comes your batteries by themselves in a box with a bunch of plastic.
Fabian Geyrhalter:
A huge box, usually two. Yeah.
Nick Green:
Yeah. Again, they're focused on maniacally serving the customers and whatever the customer wants is what they'll get. We ask our customers or members to shop in a little bit different way, which is create a larger order that is going to be actually easier for you to get, right? Instead of getting like onesy, twosy in all your groceries, you get everything in one box. But that order, which has 14 items on average, $80 average order value, it both supports our business model. It also is much, much better from an environmental standpoint than shipping all of these, basically empty boxes with one or two items, which then immediately go into the garbage. We've done a lot to reduce plastic. We're 98% virgin plastic free. Instead of finding like the plastic bubble wrap in a Thrive box, you find this recycled paper Geami product that uses a kind of honeycomb structure to create the padding. When we launched frozen, we innovated to get rid of styrofoam. We use a recycled denim that has a similar R factor to styrofoam.
Fabian Geyrhalter:
Wow.
Nick Green:
But yet is completely recycled material and actually compostable. There's so much innovation happening now on the material side. The carbon market and carbon offset market has just exploded, as more companies have look to do something. In a good way, they've been pressured now by consumers. We think there's a real consumer movement underway towards not just being healthy for their bodies, but also contributing to the health of the planet and the health of communities. We did this stuff back in the day because it was the right thing to do. Now, I actually do feel like it's one of the most core and creative things to our brand, that we have all that stuff baked in. We don't have to be putting lipstick on a pig and kind of dressing it up and acting like it's something else. It's just the real thing that we've been doing since day one and it's who we are. I think consumers are very attuned to the authenticity whether companies are doing it for the right reasons and in the right way.
Fabian Geyrhalter:
Right. Absolutely. Here's a big question, which I assume you might get asked every now and then, will Thrive start shipping fresh produce anytime soon? It is a major reason many people are hesitant to join since they associate the concept and benefits of organic, right, with fruits, vegetables, and they would still have drive to the grocery store to get those items? What keeps Thrive from going down that route? I assume it must be a mixture of logistics and carbon footprint concerns.
Nick Green:
Yeah, it's a great question. It's one… I didn't even need people to ask me that I ask it all the time and little known fact, back in 2016, we actually did a fresh pilot in California. This has been on our mind for a long time, to your point, like a core part, like the core part of having a healthy diet is eating fresh foods and having a diet base and vegetables and fruit and there's non-perishable products too, that are in that mix. But obviously, fresh is core to it. The way that we've thought about it historically is from a member standpoint, 50% of what most people buy in the grocery store is non-perishable. If you can save 20 to 30% on that portion of your assortment, get it to Thrive, put it on auto ship.
Those are the things that it's not like a banana or an avocado where you need to see if it's ripe. That's the easiest stuff to buy online. The majority of people aren't buying all of their things at one grocery store, anyway. They're going to a few different places. For our members today, the idea is like, make your grocery store trip, half as long, make it easier and have one of your places that you get, all of your non-perishables be Thrive market. In the future, we would love to be that place where you can buy it all. You hit the nail on the head. There are real challenges to doing that logistically, environmentally. And then also from a financial viability standpoint as a business, there's all of these companies now that are doing out there, like in this race to the bottom on same day delivery and setting aside how just disastrous that is from a carbon footprint and environmental standpoint.
It's also a business model that's very hard to make work. At this point, the jury's out on whether it even can work. You hear about some of these instant grocery concepts that are literally losing tens or even a $100 per order, which is, it's not going to play out well over the long run. We've been very committed to doing things at the right time that are sustainable for our business, that we know can be sustainable for the planet and then also that we can do with an experience that's really good. I think most people that ordered groceries during the pandemic, probably had at least one or maybe a lot more experiences where it just wasn't, the quality of the produce, wasn't good. It got jostled or damaged in transit, et cetera. We spent a lot of time thinking about it. We spent a lot of time observing what others are doing. We've spent some time already thinking about the supply chain and the way to fulfill. I won't say anything about when or how, but it's definitely it's on our mind.
Fabian Geyrhalter:
Very, very fair. I had a feeling that it would go down that route. Makes tons of sense to me. As we're slowly coming towards the end here, big question on my mind, for someone like you, who's been successfully running this business now, and you've been going through different businesses in your life. You got the Ernst & Young Entrepreneur of the Year National Award. What does branding mean to you? I mean, you branded, throughout the years, you were part of branding processes and we talked about it a little bit offline before, but what does branding mean to you?
Nick Green:
That's a great question. I feel like I've gotten an education in branding over the last few years, as we've worked to codify our brand and articulate it and make it really scalable and consistent. There is an art and there's a science to that, that I'm still a learner of, but I think, like what I would say, what it means to me at a very core level and what I've taken away, even as I've learned more about the art and science of branding, is that there has to be something at the core of a brand that is authentic. It can't just all be manufactured and created. No matter how talented the branding team is, no matter how on point or on trend, the message is you come up with, if it's not rooted in reality, if there's not something in your values, in your mission, and in your reason for being, that's tied to that brand, I think, it doesn't hang together.
Very interestingly, I think, for a long time, we're probably not that good and we're still getting better at the art and science of branding, but what carried us through and what continues to still carry us through is the authenticity of the brand. As I said, for us, the brand and the mission are two sides of the same coin. I think consumers today are wiser than ever to identifying if a brand is real versus manufactured. I think there's a lot there in terms of what branding can be. But to me, the core is it has to start with something that you authentically believe in, what do you stand for? What is your identity as a company? What's your reason for being?
Fabian Geyrhalter:
A 100%. A 100%. If you take the Thrive Market brand as such, and we talked about it for the last 40 or so minutes, and you would put it through a funnel and out comes only one or two words, what would be the essence of the brand? If we think about Zappos, it's all about customer service. Their word is like, it's wow, right? Forever Everlane, it's transparency. What is one word that can describe your brand?
Nick Green:
I mean, this is going to seem like a total cop out, but the word really is, it really is thrive. That is why we landed on that name. That's why it resonated so deeply when Kate suggested it. That's the experience that we want our members to have. We want them to be able to thrive. When we think about what it takes for human beings to thrive, to flourish, and if there's some… A lot of things, it's different for different people, but at a fundamental level, if you're not healthy, if your community isn't healthy, if your planet's not healthy, like you don't thrive as an individual and we can't thrive together. And so, we think what we're doing is at a very fundamental level, helping people to thrive, making that easier, making it more affordable, making it more accessible. Yeah, that's the through line.
Fabian Geyrhalter:
I don't think it's a cop out. I think it's actually, it's a testament to how from the beginning on like, that has not changed, and we talked about this, right? That north star has always been the same, which is fantastic. Talking about always being the same and the north star. Well, what's next for the Thrive brand? What are you really excited about in the next six months that you can publicly disclose?
Nick Green:
Yeah. I mean, honestly, we're at a stage now where it's really…. I mean, this is the wrong metaphor, but like fuel on the fire, right? Like the core model is working. Our members are renewing at really high rates. We're attracting new members and our number one source of new members is actually referrals of existing members. We talk a lot about like the positive flywheels in the business, and they're really turning. The way we think about the not just the next six months or the next year, but the next 10 years is how do we feed that? The number one way that we feed all the flywheels in our business is just by delivering incredible value to our members. And that's value that's both like practical, right? We're expanding the catalog into new categories.
You talked about fresh. We've recently launched frozen. We did a push into wine a couple years ago. We're continuously expanding our own branded products. These are the products that you can only find on Thrive Market, where we are actually going up the supply chain and innovating and we didn't talk about this a lot today, but really pushing into regenerative agriculture. We're starting to launch brands as well in different categories, outside of food. We've got, we launched our Wellmade brand and supplements. We just launched a beauty brand called Faye, or we launched a new cleaning brand called Rosey, so continuing to create differentiation.
Fabian Geyrhalter:
Sorry to interrupt. But when you launch these brands, do you mean you help them launch on your platform? Is it literally the Costco Kirkland, but it is your brand.
Nick Green:
Yeah, those are brands that are control brand. So they are owned and created by Thrive Market.
Fabian Geyrhalter:
Amazing.
Nick Green:
The biggest of those is our Thrive Market brand, which is 500 plus products. That's a quarter of our sales, but now we're also saying, all right, like let's find other categories where the brand equities might be slightly different and build a brand there, that makes sense for that category. That's been super fun and just like an incredible new opportunity for innovation. We're continually investing in personalization. We believe that is going to be at the forefront of this like movement towards healthy living. What is healthy is different for different people. As people get more and more information about their own, like their blood glucose levels, their food sensitivities, their blood biomarkers, that's going to over the next X years really inform the diets that they pursue and the types of products that they consume.
Then we're also, there's another area of value to our members, which is really that experience of voting with their dollars and knowing that the businesses they support align with their personal values. We're just continuing to double down on basically our values, which is creating sustainable supply chains, investing in the future of our planet. One of our big goals over the next few years is to become what we call a planet positive or climate positive grocery store. That means going beyond just zero waste, which we already are, or carbon neutral to say, how can we actually be a regenerative company? The same way with regenerative agriculture is doing net positive for the environment. How can we as an entire business do that? Just always raising the bar there is a huge focus. Like I said, this is what we're going to do for the next six months, in the next year and the next 10 years.
Fabian Geyrhalter:
Amazing. Amazing. Very good. Well, listen, how can people get to know Thrive? Where do they start? How can they follow online?
Nick Green:
Yeah, you can go to Thrivemarket.com. You can sign up for a. membership. It's risk free for the first month. If it doesn't work for you for whatever reason, it's totally refundable in the first month. Again, it's $60 a year, turns out to $5 month, and most members make that their membership fee and savings within the first two purchases.
Fabian Geyrhalter:
Nick, thank you so much for spending an almost an hour with us this morning. I know your time is very valuable. I now know what you have to do the next couple of months, so thank you again for the time and for the insights and for sharing your story. Really, really appreciate it.
Nick Green:
Thanks for having me. I enjoyed it.
---
0 COMMENTS