Hitting The Mark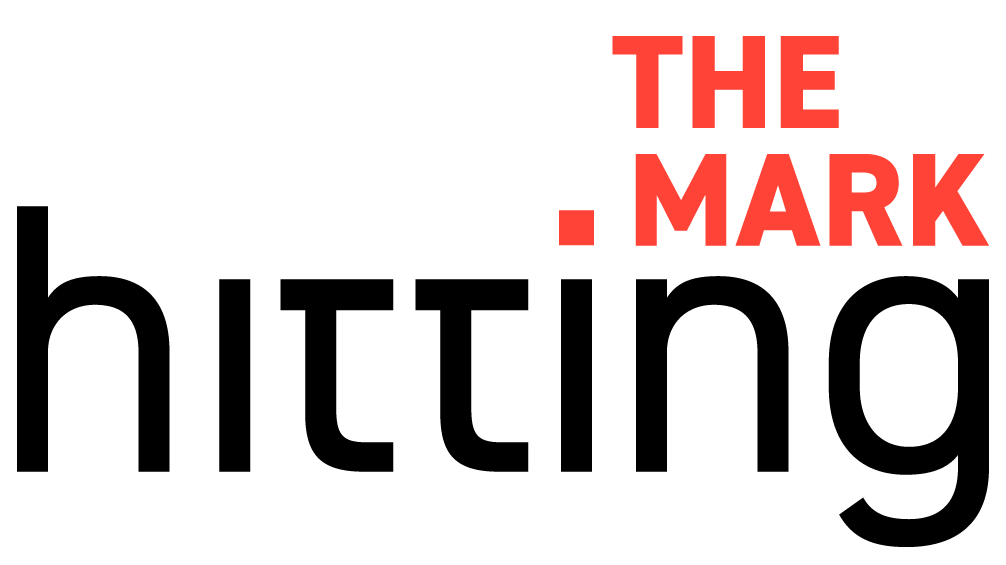 Conversations with founders about the intersection of brand clarity and startup success with your host, brand strategist and author Fabian Geyrhalter.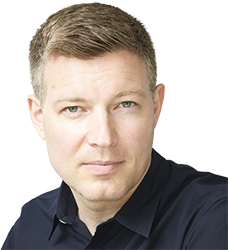 Featuring the founders of brands you know and brands you are excited to get to know:






EP084 – BackMarket: Vianney Vaute, Co-Founder & CCO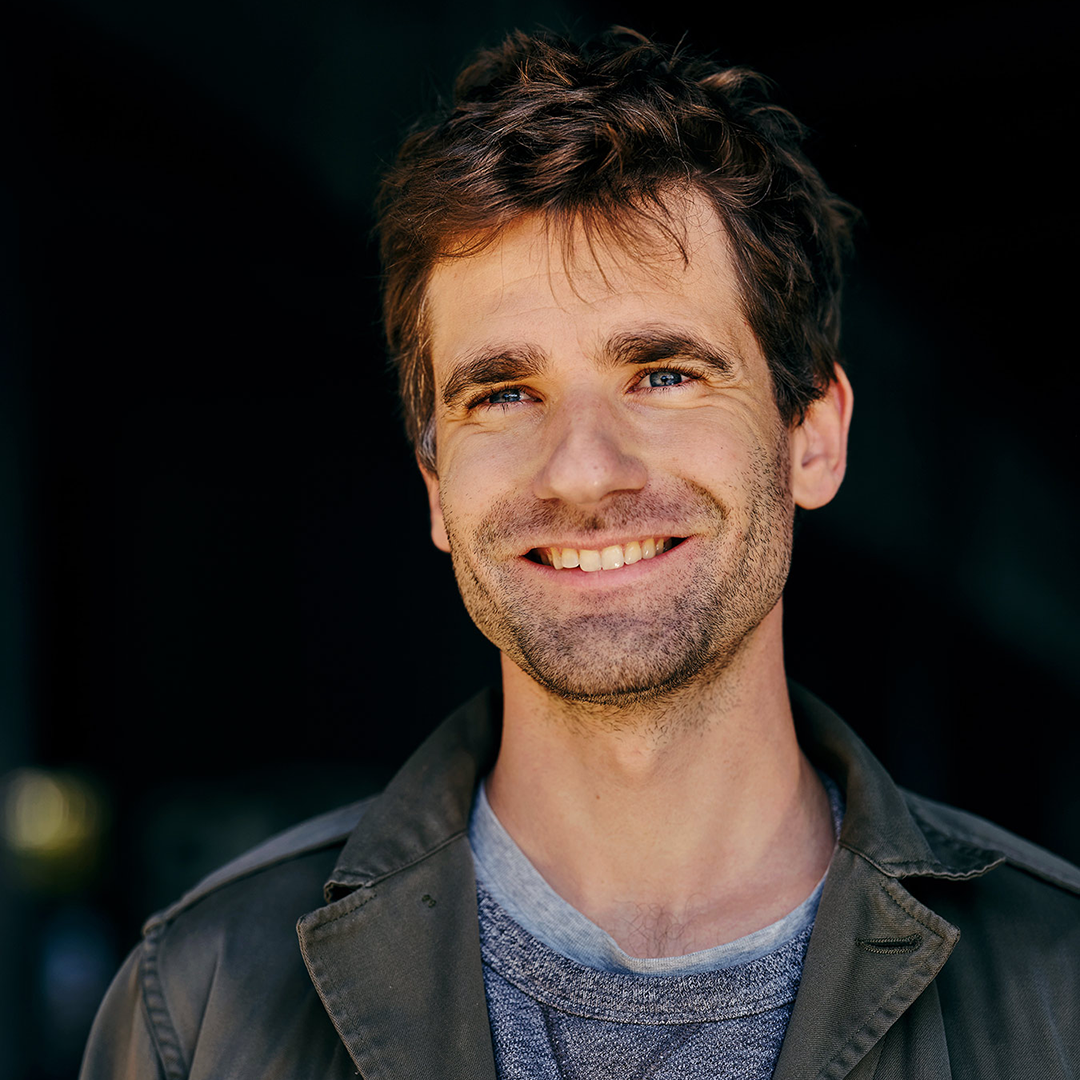 Strategic Clarity + Verbal Clarity
Vianney Vaute is the Co-Founder and CCO of Paris-based BackMarket, a marketplace that fights against planned obsolescence.
6 months ago the startup was evaluated at 5.7 billion and driven by their brand DNA of 'sabotage' the company keeps old tech devices around for longer hence positively impacting the environment. And yet they found a way to attract the large tech giants like Samsung to not fear but actually join their brand.
From how to keep your brand DNA flag raised high during expansion to how to maintain your brand's tonality as you grow into new markets to how important a founder's instinct is to build a global brand, this conversation with Veenay is absolute brand gold and I am thrilled to be able to share it with you.
Notes
Fabian Geyrhalter:
Welcome to the show, Vianney.
Vianney Vaute:
Thanks for having me.
Fabian Geyrhalter:
I'm sure I butchered your name. Sorry about that, but it's a big one. It's a tough one.
Vianney Vaute:
It's a tough one. My mom still has trouble pronouncing it, so you're all forgiven.
Fabian Geyrhalter:
Oh, fantastic. Very good. Back Market is one of those rare companies that has a creative as a co-founder. You come from the creative planning background. It definitely shows in the entire brand's atmosphere. I think it sucks people in, it's really exciting. It's one of the key reasons that we have you on and we want to talk to you, because looking at your background, you have always been interested in that special intersection of creativity, data, strategy, and entrepreneurship, and you seem to have found your place where you can combine it all. And I'm going to read the one-liner of the brand that you co-founded. It says, "Back Market is a marketplace that fights against planned obsolescence." How did you get together with your co-founders? Take us back to the first months and the first years of the brand creation. How did it all begin?
Vianney Vaute:
Well, I'm going to try to give you some background without boring you too much, but basically I met Thibaud and Quentin, who are my two co-founders, around the beginning of 2014. They were still working, at the time, in the same company, actually. But they already had the very idea of Back Market, certainly not the name and not the whole brand positioning and so on, but the idea of creating a marketplace that would be only dedicated to renewed devices, to try to make consumption of refurbished devices as mainstream as possible. They already identified the need and the opportunity to build such a project. And they started to develop the infrastructure around it and so on. And we met through a friend that we have in common, that put us in touch when Thibaud and Quentin were kind of struggling with the name.
It all started with the name, but behind the name, when we started to have conversation, I told them, hey guys… I basically did my work as a creative planner. I told them it's not just a name. It's what it's going to say, what it's going to implicitly convey as a message, what kind of relationship do you want to establish between your product and the people? What are the emotions you want to trigger and so on? And then how does it translate, yes, into a company name, but through your interface, through your editor strategy, then of course your community management and so on.
And very spontaneously, we started to work together because I was passionate about doing this kind of exercise for projects that were super, super early stage. Because when you do branding at this stage, you have such a crazy impact on the experience. And by working together, we naturally decided maybe three, four weeks later, to basically partner, and they invited me as a co-founder. And I think around nine months later, we publicly launched what was then Back Market, basically.
Fabian Geyrhalter:
That's amazing. I mean, you are in a terribly unsexy market. How did you make it attractive? I mean, that was the number one goal, right? How do we make something that people think is horrible back shops, it's not good quality stuff, it's used, it's not attractive… I mean, you didn't only make the devices attractive again. That was one thing, to make sure that people can trust it. But on the other hand, you created this entire brand that you literally created a brand, something that people actually follow, that they're interested in, and this is a huge undertaking. How did you go about it? What were some of the steps in the first months to say, this is what our brand is going to be, and this is how we're going to win that fight?
Vianney Vaute:
I think, because as you're saying, we are literally, if you look at it from a pure, linear model, which is the world of Apple, Samsung, Best Buy and so on, which is I manufacture, I sell, and then at the end of the day, it just becomes waste. Truth is that we are selling waste. But this waste, when you look at it through the lens of circular economy, well, it goes back to the hands of an expert that is able to repair them, put a strong diagnostic, be able to put a warranty on it and so on. And basically, the expert is able to restore trust. And I think our responsibility is not as much about trust, though we can go back to this because as a marketplace, you have great leverage to make sure that only the best sellers out there are able to join, and the bad ones can stay away.
But once trust is restored, thanks to our expert networks, you can then simply tell the story of hey guy, if you join the project, if you buy one of our gadget, you are literally sabotaging this very linear and boring and extremely predatory model, if I think in terms of environmental resources and so on, of new. And it's fun. People are excited to go in and sabotage the big stuff, the Big Tech, and everybody wants to take action in the world we live in. And I think what's interesting is that very spontaneously, because we were in this sabotage mode, obviously Back Market is a very heavy intended pun for the black market, like something parallel, something that you join to disrupt an aristocracy. And a lot of our values that people love, a lot of what's about alternate voice and also creative ideas and stuff, they simply come because they work against the very established and, to be fair, quite boring names.
I mean, I respect what Apple did as a brand and what they do with their products, but truth to be told, I think Back Market has been blessed because you say when we've been evolving in the most two boring categories on Earth, which is tech on one side and e-commerce and the other one. And very spontaneously, because we were trying to disrupt that when we started to put a little bit of jokes, a little bit of nonchalance, a little bit of distance between us and the project, not just trying to sell you shit and so on. And the consumers, who is actually also a human being, they recognize that. And they bite into it, and they are more excited to join your side than the other, basically.
Fabian Geyrhalter:
When you first started, do you feel that in the first couple of years, you were really the anti, right? You had the revolutionary flag rising and you were like, join our tribe because we are going against Big Tech. Was that, in the beginning, like fist in the air, and did that change over time where you're a little bit less of the negative anti-brand and more part of the ecosystem? Or did that change over the years?
Vianney Vaute:
It's true that when you're just three guys in a room, I think this energy, the anti-energy is really productive. And it's one advice I would give to an entrepreneur that has a very early stage project, is having a strong enemy and a big one, and an enemy that you want to poke in the face permanently is extremely useful. It feeds you with energy. It actually helps you to be extremely focused because you're like, okay, if I watch my enemy's step, how can I copy some of them? How can I disrupt others? Your enemy is your roadmap, basically. And I think that proves to be sometimes very powerful, especially for early stage. Truth is that at one point in the project, we've been close to, I think, lose ourselves a little bit.
When you start to do your first TV commercials and you get a little bit more mainstream and so on, sometimes you're tempted to say okay, I convinced my friends, but now it's time to convince the neighbors of my friends, and maybe I should tame it down a little bit. And I like our name, as clumsy as it is. And most of American people will call it Black Market for another couple of years, until we do our job right. But this name at least always was the best way and the fastest way to bring us back to this very anti, and very focused on our enemy energy of the early days. And I think it was almost like a … How do you say that? Like a talisman, something you bring with you. It has a magical way to bring you back to what's true about you.
Fabian Geyrhalter:
I love how you say that, because a name is so important, and very often a name can change the trajectory of a company over time. And it can also go against a company if it is too literal. And then the company pivots 10 years later, and the name doesn't work anymore. But what you have with Back Market and the idea that Back Market actually tells the entire story of what you do, while it hints at your foundation of the idea of kind of like a black market. That idea we're going against the grain. And it is really wonderful that even now that you start working with some of the big tech brands, and now that you are, like you said, going more commercial, you're growing tremendously as a company, do you still have that name? It's kind of like, the flag is always up there because it's the name. And even if you "sell out," as some people would call any company that's growing… They're like, "That's a sell-out. They're growing." Which you're not, but it seems like people would say that over time, because you're growing, there's always Back Market. It's always the name.
Vianney Vaute:
Exactly. It's a good fence. But to go back to your initial question, I think what's interesting in terms of communication is that truth is that we, for let's say the first four, five years… The company is eight years old now. We were just busy getting people involved, and let's burn the church of new and whatever. And now that the company grew, we launched a lot of different services for our merchants, for our clients. I'm not going to quote them all, but we feel that from simply a retailer position that we had as a marketplace back in the days, we are transitioning towards we are actually building an infrastructure for the circular economy, helping our sellers to source devices to be repaired and put back on the market after, helping consumers with some repair options during the warranty period or after the warranty period, sourcing spare parts for sellers and so on.
And then the role of our marketplace and the role of our project became much more about building the foundation of the circular economy and shaping up and scaling up its future. It's not as much just about eradicating an old model. It's really about shaping up the model that is here to maybe not replace, but at least grow next and against this old model of linear. And so I think we are still here to burn churches, and a lot of our communication should still have this energy, point out what's wrong about new et cetera. But we also have to develop a more sophisticated and missionary and positive, I'd say, part of communication, which is more about like, okay, we burn the churches of new, but this is the new religion that we want to build and this is what it's about. And this is what you can be for, and not just be against, basically. And that's a very interesting transition from a brand perspective, I think.
Fabian Geyrhalter:
And it's a very logical transition that comes with your success, because now you see that you actually have bigger reach and you could really make a change at the root level, and invite others into this, rather than you being the one brand that does that. What seems interesting is that obviously, the Big Tech brands that you came to disrupt in a way, like Apple and Samsung, they obviously would hate you since you take people away from buying the latest and greatest gadget that has the best camera ever. But somehow, you were able to make some of these big brands like Samsung and Sennheiser into partners instead. How did that take shape? And what was your angle to invite the companies that you kind of are very publicly rooting against to become part of your ecosystem?
Vianney Vaute:
We had this conversation with one of our business manager at very early stage. I had, at one point, a doubt, but yeah, if our positioning is so blatantly against those big guys, maybe they will never care to join us. And I think in all fairness, if the Apple of this world don't join the circular economy, at one point, it's going to be a nice thing but it will never be mainstream. We need the support of the brands that you quote, and the big manufacturers out there. We need to convince them to change their paradigm and join a more circular way to deal with their machines. When I was sharing these doubts with the investor, he told me just focus on scaling the business, and you can keep your tone of voice and antagonizing as much as you want if you prove that there is a market. And if you also make sure that there is always a door open for those big manufacturers to join it in a proper way, and in a way, a safe way, they will join.
Fabian Geyrhalter:
And how did you keep that door open, though? How did they know that you are inviting them without you saying that you're inviting them?
Vianney Vaute:
Well, the thing is you reach out, like we have business teams that started out always in conversation with those teams. But I think what matters the most is that what Back Market is about is to bring a place in the circular world, let's say, the secondhand world, that is trustworthy for consumers but also for sellers. And I think if you prove that there is a market that is booming, and you have a shitload of studies that are showing how secondhand is booming, not just in the smartphone industry but also the world of laptops and audio and so on, well, the manufacturers, they can't ignore those business trends and they will try to find a way to make some profits out of it.
Fabian Geyrhalter:
Well, and they see your audience. They see how many people you actually cater to. And that alone is like a red flag that turns into an opportunity.
Vianney Vaute:
And they can't ignore it. And the thing is because we build Back Market as something trustworthy, because it's not just about shouting against new, it's about again, building a model in the circular economy that is built on trust and quality and curation and so on. And I think actually manufacturers, they care about that. The big risk for a manufacturer is a loss of control when they address the secondhand market. And I'm sure Apple doesn't like the idea of having iPhones that are trading on Craigslist or wherever and that are dissatisfying for the consumer. I think everything we do around curation and seller selection, and having a proper environment digitally, et cetera, with good warranties and good customer service, at the end of the day, it's more aligned with Apple values. Even if at the end of the day, we disagree about their model, which is leaning too much on linear, but we are always happy to welcome them when they're ready to convert some of their stock to the circular economy, basically.
Fabian Geyrhalter:
And like you said, this is highly interesting, the idea that you are a much better alternative to the Craigslists of the world Because the quality remains up to the standards of the brand, and that alone is an open door for them to actually enter. Super interesting. Six months ago, TechCrunch reported that you had a $5.7 billion valuation, becoming France's most valuable startup. That of course means that going far outside the borders of France, to have such an impact, how has your expansion into other territories like the U.S. been going? And how do you ensure that your brand's tonality and your brand's humor translates from one territory into another geography? Because I always find it fascinating of how much do you stay true, 100%? And do you need to just tweak something ever so slightly to fit into other countries' mindsets? Or is it all one global mindset at this point?
Vianney Vaute:
It's a big challenge. And when you open a country, you are always a little bit crippled by doubt. It's like you coming in a party that you were not really invited. And you don't even know the language of the guests, or their cultural references and stuff. It's different whether you open in Slovakia or in the U.S.. I guess I feel closer to the American culture than Eastern Europe, but still, it's always a little bit like you feel clearly like the underdog. And at this moment you can start, this is a critical moment because you can quickly doubt yourself and your brand, and feel very ready to open every doors and windows and change everything. Like okay, German people, they don't have humor. Let's be a dry brand, for example.
Fabian Geyrhalter:
Hey, wait a minute here, wait a minute. I mean, I'm from Austria, but I'll just brush over this. Continue.
Vianney Vaute:
It's always a little bit of soul searching, basically. And I think with time, I decided that what made Back Market strong as a brand was the honesty and the passion that we spontaneously put behind it when we launched it eight years ago. And there is no reason for this thing not to be recognized by people in the country where we opened. It worked in France, it worked very spontaneously in countries that we quickly opened afterwards, like in Spain for example. And I think erasing the self-doubt, and say you know what? This is who am I? This is what am I about? It matters a lot. And this is where you actually turn into a global brand, because a global brand has this level of confidence which is like, this is what I am, and I'm going to say it pretty much the same way whether I go in Hong Kong or in Los Angeles, and I think it matters.
Afterwards, you still have when you do advertising and strategy and so on, you have to onboard local to make sure that what you are about, from let's say a master level, at a global level is properly translated and communicated locally, in the local language. A reference for a pop singer in Germany will be translated certainly differently in France, for example. And you need talent in adapting, but I think you have to go all-in with your confidence, and that makes a global brand a global brand.
Fabian Geyrhalter:
I absolutely love how you said that. A client of mine asked me the same question on an advisory call. And I told her that if you start doubting your own brand's DNA… I mean, it should not change country by country. And I told her, look, just look at Netflix. Look at the top 10 movies in Netflix in different countries, Western countries, the countries you usually expand to first. They're all the exact, same movies. They have the same humor. You don't have to be afraid to stick to your guns. I love the way that you said that. It's really great.
To share with our audience a little bit about the brand tonality of Back Market, because we talked about it quite a lot, I want to read really quick an Instagram carousel from a few weeks ago. It reads the following. It's, of course, visually very nice, but you can't see it so I'm just going to share it here verbally. "It takes 21,741 gallons of water to make a new smartphone. That's like running a faucet for three days, or peeing for four. In other words, a lot of water. A lot." And that's it. And that's your carousel. And then you talk a little bit more about four days straight, but it doesn't have to be like this, blah, blah, blah. You come to the rescue.
How did you create the tone of voice, and how do you ensure it stays the same now that you have all of these teams nationally, internationally, you've got agencies working for you. I mean, how do you infuse that in a way that most probably goes outside of a brand guide? I mean, how do people really feel that brand and how do you onboard people to start writing a certain way? Because I'm sure you don't have one writer.
Vianney Vaute:
We do have a little bit more than, but not much, much, many more than one actually. But I guess it always looks better from the outside than internally. Like when you go in a nice restaurant, you never want to push the kitchen door. I accept your compliments, but I can tell you, it's much messier than you think. That being said, when we turn into a global brand, and I think the opening in the U.S. was really this tipping point of saying okay, something is happening, from small-
Fabian Geyrhalter:
When did that happen, the U.S.?
Vianney Vaute:
It was around three years ago, I'd say, three years and a half. And it was a critical moment for us to… I don't know. We felt like we are still far away from Spotify of this world, it's clear, but I hope one day we'll box in the same category. And clearly, it's the same kind of movement. When you go from Sweden to the U.S., or when you go from France to U.S., you feel like, okay, there is actually something happening around my brand. And at this moment, we started to think, we took one decision, it was very simple, which was English is going to be our master in everything we're going to do. Which was actually not the case because when we were not open in the U.S. at the time, I think we were open in Spain, Italy, Germany, France, Belgium, something like that. And truth to be told, France was still truly the headquarter of our brand, and the rest of Europe were kind of provinces.
The brand was still thinking and writing in French first, and then being translated. And I think English was a kind of a defining moment because it's obviously a universal language, and it was really like the moment we started to speak in English, it was the official language of our brand, the minute we opened in the U.S. And then you start developing editorial guidelines that are written in English, and some localization tips for different languages. And then you have to structure a team around that. Like, what's going to be the team to build up those guidelines, nurture them, make sure they are applied at company level, and that there is a localization process that makes sure that those English masters are going to be properly translated? We have basically a head of content and editorial, and she's responsible of doing the best theoretical job at English level, and make sure that it's applied, grassrooted in every country afterwards.
Fabian Geyrhalter:
Fantastic. No, that's really great to understand what happens when you open the kitchen door. Thank you for inviting us to the kitchen. This is great. Back to that Instagram post that we looked at for the language, I also want to look at the environmental impact of Back Market. Three years ago, you said in an interview that you wanted to lead a joyful revolution. How is it going? I mean, have you affected large-scale change in the last eight years? How much of an impact are you making? Do you have any benchmark data where you say, wow, in those eight years, because of our existence, XXX happened?
Vianney Vaute:
I didn't bring my bragging numbers with me, but I mean I think after eight years, we have around 7 million customers, maybe a little bit more. A lot of them are buying smart phones and stuff. And when we got the data you quote around the 21,700 gallons of water that you use for a new phone, and basically what you save by buying renewed, is data that we got from ADEME actually, which is a governmental agency in France. And we got them at the end of last year, and we were freaking amazed by the action impact and how factual it was. We had some data before, but it was not like the official source of truth. And it's insane, going secondhand or refurbished is actually end up fully so much more efficient from an environmental perspective than replacing your new phone by a new one.
We spoke about the gallons of water. I think it's also more than 250 kilograms of carbon emission, 200 kilograms of raw material. It's actually really superior from an environmental level. If I add up my 7 million customers with what one single smartphone has in terms of environmental impact, well, it doesn't even make sense to compute. Yeah. And I think that's what makes it particularly exciting, is that we always had the luxury so far of knowing that our sales could be, when you frame them in million or billion dollars, could immediately be translated in billion gallons of water saved or tons of raw material avoided and so on. And I think it makes your project and the energy you put in it so strong, because you never have the feeling to sometimes choose the money over the impact, or choose impact at the risk of compromising your finances. And I think that's what makes the project so strong today still.
Fabian Geyrhalter:
Absolutely. And that's why you've been with one brand for so long, because I know looking at your past history, you love jumping from one startup to another, helping them create the big idea and then moving on. But this seems like there's so much gravitas to it. There's so much impact that you can have. And it's such an exciting journey that it just doesn't seem to get boring, because there's always bigger goals that you can have with a brand like Back Market.
Vianney Vaute:
Yeah. And what's interesting also is that there are not that many brands out there in the tech industry that are trying to bring something new that is not like a new iPhone or new pair of AirPods or whatever. And there is so much fun, you have this gigantic playground. Everybody looks pretty much the same, and you are the one guy that brought some different colors in the mix. And yes, the singularity is amazing. There are some cool brands like Fairphone, or I could quote maybe one or two, but we feel lonely, in a good way. And that makes it even more interesting and exciting, I guess.
Fabian Geyrhalter:
When you look back, when was a big breakthrough moment for Back Market when you felt like, okay, you're not just running this little startup, but actually here is a monumental shift, something is happening? With every brand, there's always, well, it's a lot of moments, right? There's a lot of small moments, but there's usually this one big moment where you wake up and there's a certain news piece or something went viral, or something happened and you're like, whoa, this is it. What was that moment?
Vianney Vaute:
I think the only moment where I feel the whoa stuff really is not when I look at external stuff, but when I look at the team. Every year, we have our all hands, three days off of site with the whole team and staff. And those whoa moments of like, something is happening. They always happen, basically every year I get the kick in the face by how many people we are and the level of energy in the room. I guess from an external, I would go with what you were saying. Yes, Back Market became big and I hope it will keep on growing bigger and bigger, but eight years is a long time. It feels more like small stones on the way, but that are more quietly put.
I remember perfectly the first press article that was published. And I was like, this is a meaningful moment for my brand and for the project and how much people will know about it, but I didn't find it … It was not like an absolute breakthrough. Maybe if I had to pick one thing where I thought, okay, we have a grasp on the real world at an interesting scale, it was five years ago, so the company was three years old. At the time, we were trying to find a way to sell, I think it was iPhone 6 or 6S, that had Touch ID, the stuff that takes your fingerprints and whatever. Well, our sellers came to us and they say, "We could sell iPhone 6S but replacing Touch ID is super expensive. It's basically iPhone 6S with no Touch ID embarked, but we're going to give it to you super cheap and people will love it."
But we had to find a marketing angle to do it. And at the time, we had obviously no agency, absolutely no budget for production or whatever. And we just came up with this stupid gimmick of the Snowden Collection, basically the only iPhone 6S that will never ask you for your personal data, such as your fingerprints, basically. And we ran with it for a little while, maybe six months or so. And we sold a lot of those iPhone 6S. People were excited. A lot of people don't care about this kind of innovation, such as the Touch ID. Until I work up one morning, reading a tweet from Edward Snowden himself with a screenshot of our interfacing, "I have absolutely nothing to do with this website or this collection," or whatever. And I felt, yeah, like I'm happy. And it was not the best introduction of Back Market for Mr. Snowden, who I actually respected a lot. But then something pretty meaningful happened to my brain, like the message reached out to the guy. That was a big aha moment.
Fabian Geyrhalter:
Well, they say there's no such thing as bad press, right? I mean, if it bubbles up all the way to Snowden, then you know. It's like, oh, wow. He takes notice, and what a great viral campaign.
Vianney Vaute:
Yeah, indeed. So viral it went straight to the guy.
Fabian Geyrhalter:
I know, it's awesome. And talking about marketing angles, your agency that you're working with right now, I just saw that you guys won eight Lions at Cannes for the Hack Market campaign. That's awesome. Tell us a little bit about that campaign. What was at the heart of that campaign?
Vianney Vaute:
Well, I think it sums up very well the kind of DNA of this brand and the kind of excitement we take in risk, and basically the sabotage value that animates us. Hack Market was a discussion we've been having with Marcel, the agency that has been working on it. I think we had this conversion for months, but it's the kind of conversion you have on the side of the boring TV commercial that you have to ship, because those are the ones who will actually sustain the business. And it's always this little idea that is staying somewhere like, hey, one day that would be amazing to do it. And I think at one point it was actually the moment, we had budget and room to activate it.
And we had talked about it so much that it was actually quite easy at that moment to say okay, let's give it a go. We had a lot of back and forth with their lawyers, our lawyers, because obviously, there is a fine line that you don't want to cross because you want to respect, at the end of the day, Apple real estate and the limits of the law. And we found it was very interesting. We had big constraints from a legal perspective, but we managed to put a lot of creativity within them. And I think it came up as something that is very true to what this brand is about.
One thing I think that made Hack Market actually stronger than it might initially have been was precisely this data about impact that we initially didn't have about environmental impact. Because I think it would have been a little bit weaker to just say hey, there is an iPhone cheaper next door if you connect yourself to Back Market. I think it was much more interesting for people to be educated about hey, there is actually a more virtuous model. If you switch to circular economy, you can save carbon emission, water, raw materials and maybe you should consider Back Market instead.
Fabian Geyrhalter:
Yeah, no, absolutely. Now that we talked for a little over half an hour about your brand, and knowing that you come from a background where you helped shape a lot of startups from their brand and their creative strategy angle… I'm in the brand world. A lot of the people that are listening, they're building brands either themselves or they're creatives building brands, or they're just fascinated by how brands are being built like yours. What does branding mean to you? It's such a misunderstood word, but how would you describe branding? What is it?
Vianney Vaute:
I mean, there are thousands of way to frame it but to me, the branding that I love is about the foundation of the business. The word brand is so evanescent that sometimes, nobody knows what it means, at the end of the day. But it's what is the purpose of your business and with what kind of attitude do you want to reach this purpose yourself? Don't even think about consumers or other future employees or whatever. You, spontaneously, you have a goal, and with which spirit do you want to reach this goal? What's going to be your attitude? What's going to be your fighting panache? And I think you can do that only when it's the foundation time, when there is nothing but a blank page or the beginning of an ID, because afterwards, it's too late and then branding goes out the periphery.
It's just like okay, give me a TVC, give me some nice logo on my website, et cetera. But it's so much more impactful when it's about what's going to be the mission of your business? And what is the attitude that you want to have when fulfilling this mission? Are you going to be modeling on the seriousness of it, the joy? Are you going to be more about trust, or are you going to be about ideology and so on? And this is the branding that I love, meeting entrepreneurs that have new ideas, but it's so fresh that they haven't really thought about the one sentence that defines the purpose and the few values that are going to explain how they are going to meet their purpose, basically. And then after a while, everything unfolds because it's going to translate into a company name, it's going to translate into interfaces, it's going to translate into emailing, the way you write people, community management and so on.
Fabian Geyrhalter:
You are singing my gospel. Yes, absolutely. We belong to the same church of brand. I very much agree. And I mean, this leads me perfectly into the next question. When you talked about really that essence of a brand, when I work with my clients, I like to get them at the end of our sessions, we'll really define those values, define the purpose. I want them to define the brand DNA, and I want to be able for them to say, we, as a brand, are about one thing. And that's one word. Sometimes, it's two words. If you would take Back Market through that funnel, what would be one word or a short phrase that in your mind really encapsulates the entire brand?
Vianney Vaute:
I'm still looking for those words, to be honest.
Fabian Geyrhalter:
This is going to be a seven hour podcast, people, so just hang in there. We're going to see if we come up with it.
Vianney Vaute:
I'm going to look at the comments. No, and I'm so jealous of… I can think about we have this brand, Air France. It's our French airline. They had this amazing sentence, which was here to basically make the sky the best place on Earth. Or Airbnb, the belong anywhere statement, those words are so powerful in both defining the purpose and again, the texture and the attitude of how they plan to meet it. I don't feel like we have really found the one sentence that can sum it all. I think the true purpose of Back Market is hardware forever. This is how we frame it today, which is we are here to bring immortality in the world of machines, trying to make them last as long as possible through circularity, repair and so on. But when I say hardware forever, I think it doesn't really convey the attitude and the passion we have, and the word we use the most to try to sum this one up is the value of sabotage. And we put an exclamation point right after it, because to me, that's really what this brand is about.
Fabian Geyrhalter:
That's the DNA, yeah.
Vianney Vaute:
The word sabotage. That's the fucking DNA. It says, at the end of the day, what you are against, which is we are here to sabotage the aristocracy of new devices, but it says also how you plan to, what's your operating mode, basically. And in which spirit do you want to achieve that? Act swift, minimum resources, maximum impact, try not to get killed in the middle of the movie. And be able to count on each other, like a pack of saboteur. We're not an army, but we know we can be strong if we have each other's back. I think the word sabotage, surprise, is probably the most powerful word I can use.
Fabian Geyrhalter:
And Vianney, I wasn't looking for the perfect tagline. I was really looking for that one word. And I think that is the word. I mean, I think it's wonderful.
Vianney Vaute:
Yeah, but now you make me think about this perfect tagline that I don't have.
Fabian Geyrhalter:
Well, that's good. You got something out of our conversation. That's a good thing. And you already gave amazing advice to struggling entrepreneurs and founders. Don't get killed in the middle of the movie. I mean, that's pretty much it. Keep running. What's next? As we slowly come to an end here, what's next for the Back Market brand? What are you really excited about in the next couple of months? Is there anything that you can reveal, or is everything hush-hush inside the kitchen?
Vianney Vaute:
No, I don't think we have much secrets. It's always fun, this part of summer, because we are always revisiting our advertising assets. I don't think brands are, just about advertising, but I still take a lot of pleasure in producing those. I think you can expect some kick-ass campaigns coming up around September. But no, it's a bit of same old. We keep on doing our stuff.
Fabian Geyrhalter:
Same old. That could be your brand DNA too, same old.
Vianney Vaute:
Thank you, Fabian. But yeah, no, apart from nice TV commercials with some cats inside, this is what comes up in my mind as we speak. Evil cats.
Fabian Geyrhalter:
Evil cats, okay. You have enough of a carrot here that we want to follow. That brings us to the big question of how can people follow Back Market? Where can they find you online? Where can they maybe follow you personally, as well as the company? What are some of the places where you engage with people the most?
Vianney Vaute:
It depend what kind of people, but if you're just here to read us or look at our news and jokes, I think Instagram or TikTok is a good place to follow. Just give it a search, Back Market. And obviously, if you are a candidate willing to join a nice and exciting project, we are pretty reactive on LinkedIn as well.
Fabian Geyrhalter:
Very cool. Good.
Vianney Vaute:
I feel old by saying that.
Fabian Geyrhalter:
No, it's important. It's important. Listen, this was really, really insightful. And I mean, thank you for taking us on the journey. Thank you for sharing all of your thoughts about how you created the voice, how you helped shape the brand, how the marketplace has been created. Really appreciate spending an entire 45 minutes plus with you, so thank you so much for your time.
Vianney Vaute:
Thank you, Fabian. It was nice to be around.
---
1 COMMENT