Hitting The Mark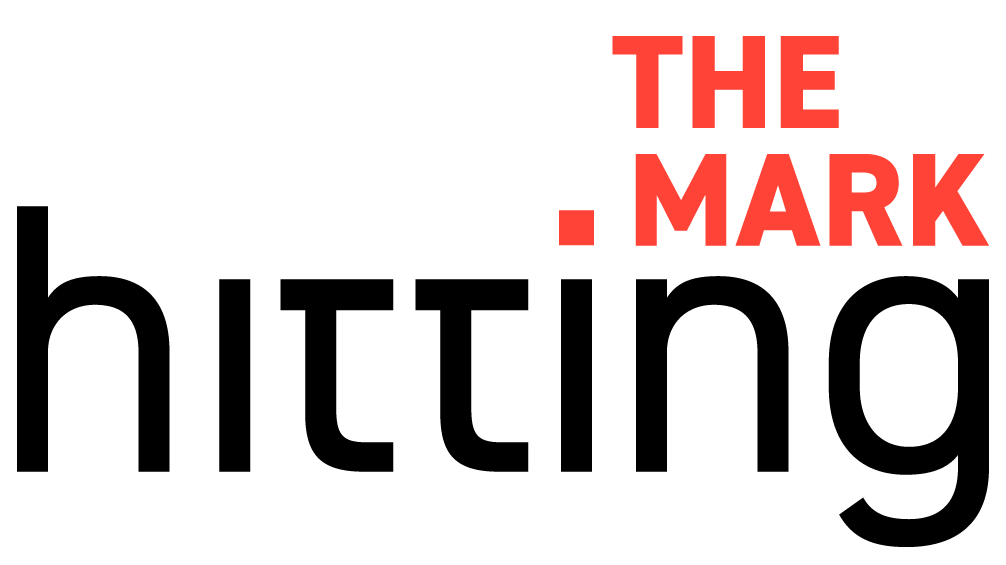 Conversations with founders about the intersection of brand clarity and startup success with your host, brand strategist and author Fabian Geyrhalter.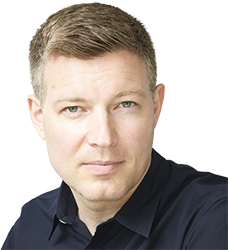 Featuring the founders of brands you know and brands you are excited to get to know:






EP085 – Eat Just: Josh Tetrick, Co-Founder & CEO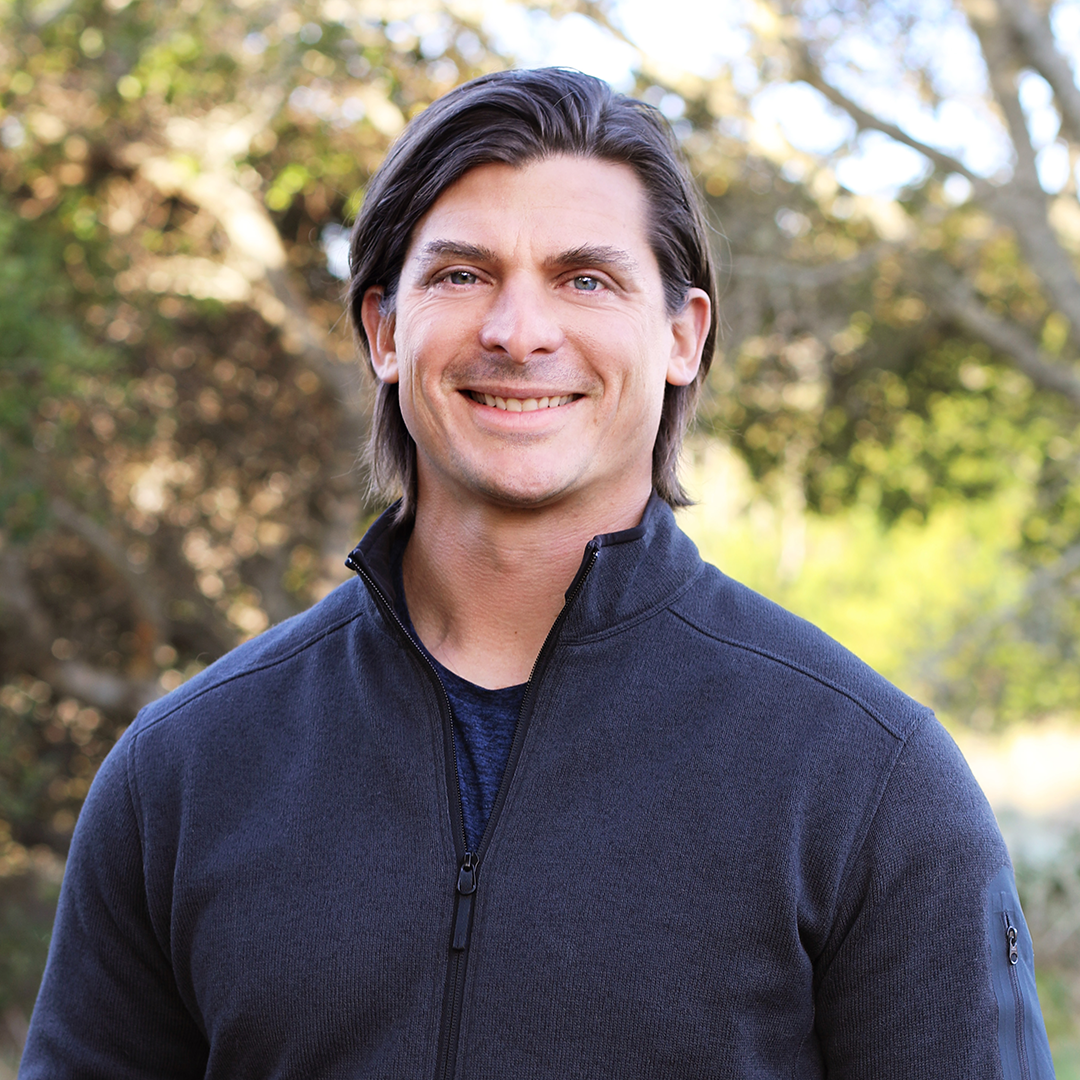 Strategic Clarity + Verbal Clarity
Josh Tetrick is the Co-Founder and CEO of the Eat Just company, a 1.2 billion dollar food startup founded 10 years ago, which is, according to Forbes, "providing justice for animals while addressing food scarcity and the climate crisis."
If you enjoy a tough branding challenge, if you appreciate an improbable success story, if you care about the environment and animals, if you eat eggs or enjoy the taste of real meat, then listen to this episode.
As of today, JUST Egg has sold the equivalent of 300 million chicken eggs and raised more than $800 million in funding from investors like Bill Gates, Marc Benioff, and Paul Allen. It took his team 4 or 5 years to have a plant-based product that scrambled like an egg. At that point, they spent 3-4 million dollars and the taste wasn't even there yet. It just behaved like an egg.
Josh also runs GOOD Meat, which is not plant-based, instead, it is actual meat produced from a cell in a vessel. Needless to say, a lot to discuss about branding, story-telling, and naming, and Josh dives deep into all of it, while also discussing the intricacies of giving people something they did not know they needed in the first place. An all-around edutaining conversation.
Notes
Fabian Geyrhalter:
Welcome to the show, Josh.
Josh Tetrick:
Good to be with you, Fabian.
Fabian Geyrhalter:
So, so great to have you. Just to give my audience a little bit of a background, the Eat Just company, which is by now a $1.2 billion food startup, was founded by yourself almost 11 years ago by now. And I'm quoting Forbes here because they said it so nicely, just a week or two ago, they said that you're providing justice for animals while addressing food scarcity and the climate crisis. By now you have sold equivalent of 250 million chicken eggs and raised more than $800 million in funding from investors like Bill Gates and Paul Ellen.
And the list goes on. It took you though, and this is something that people would like to forget, or they might not even know that it took you four or five years to have a plant based product that actually scrambled like an egg. And we are just talking about scrambling. At that point I believe, and correct me with any of these numbers, but I believe at that point you spent three to four million dollars just to get it to scramble. The taste wasn't even perfect yet. It just behaved like an egg. Take us on that journey of determination. How did the idea start and then what kept you going through these years and years and millions of dollars and how did you keep up?
Josh Tetrick:
So it was really my best friend and co-founder. His name is Josh Bach that was the reason that I eventually got into this. I met him when I was 13 and pretty much since I was 13 years old, he's been trying to pop my reality bubble and get me to see what food is, not what the abstract like Old McDonald had a farm food is, but actually what food is, especially chicken, beef, and pork what does it look like? What's happening there? What happens to the animal? What happens to our rainforest? What happens to our body?
And thankfully back in 2012, that's really the year that we were founded, I decided that I was going to finally do something about it. And we focus on two things at Eat Just. The first is we think we can make an egg from a plant better than an egg from a chicken. They're about 2 trillion eggs that were laid last year all from chickens. And we think ultimately, if you make it from a plant, it'll taste a lot better. It'll be a lot healthier. It'll be a lot less costly. And that's what we're trying to do. And then the second thing that we do is we make real meat without the need to slaughter an animal. It's a product called GOOD Meat. So this is explicitly not plant-based. So if you're listeners that are vegan, they might not be into it. This is real animal flesh, but you just don't need to slaughter the animal and we sell that today in Singapore.
So two categories, egg and meat, made in different ways. One plant-based, one is called cultivating meat, and the other is plant-based egg. So starting with the eggs. So you're right, we raised a little bit of money and it took us a long time to try to find something that scrambles and that was challenge number one. And if you think about cracking an egg in a pan, it doesn't just stay in its liquid state. It gels, it scrambles at about 45 seconds, and it builds the curds and the folds that you're used to in an egg. So our challenge is can we find a protein in a plant that does that?
So we brought all these plants in and we did lots of testing. Nothing worked. And then finally we found something that worked and by work, I mean, it scrambled in a pan and yeah, that cost some number of millions of dollars to get to. And then we were off to the next challenge of, "All right, you can do it in a pan. Well, how do you do it at scale?" And that was probably where the first of many blind spots that I had occurred because I thought, "Well, once we found something that would work in a pan in the lab, well, we could easily launch it." And it turns out the whole process of commercializing it is much more complicated than I thought. And it wasn't until really 2018, a few years later, that we figured out a way to commercialize it at scale. And that was from me bringing on a CTO and members of our operations and manufacturing team who had done this large scale commercialization of things process before. And they were really fundamental to getting JUST Egg out the door.
Fabian Geyrhalter:
So fascinating on many levels. But what really sticks with me too is that you spent millions of dollars for years selling your investors and everyone who you poached from, or maybe poached is a big word. Well, it's an egg word so it works. It's a pun, right? You poached people from big companies to believe in, really a dream. And I know that it's this cliche. You got to sell people on the dream, but usually people can point at something and say, "Well, we can make this happen because of X." With you, you really didn't know. You were determined that there must be a way to create something that will behave and taste like an egg from a chicken or even better, but you really didn't know if it would work or did you?
Josh Tetrick:
No, you're right. Yeah. And we had enough evidence to think that there was a decent probability of it working, but a decent probability's a whole lot different than being certain, but yeah.
Fabian Geyrhalter:
That is amazing.
Josh Tetrick:
That's right.
Fabian Geyrhalter:
And investors, and I know a lot of founders who are listening to this and entrepreneurs, must be also aching to hear that. So how did you sell them on the dream? Was it the idea of how big this could get if we make it happen or was it about the environment or was it about pointing your fingers at other companies in the industry?
Josh Tetrick:
Yeah. Well, there were no other companies in the industry sort of note to point to at the time, no one was approaching it in this way. And what we shared with them is, "There are 2 trillion eggs." Well, at that time, it wasn't 2 trillion eggs, it was probably 1.3 trillion eggs. There were 1.3 trillion eggs that were laid last year. And that's probably a data point that they didn't know because they don't spend a whole lot of time thinking about egg production. And at that time it was a market size north of 200 billion, lots of people around the world in Europe and the US and China wake up and they eat an egg.
So it ends up being a breakfast habit, ritual for billions of people around the world. And the way we make eggs today would surprise you. And the way that we make them today requires billions of animals, requires hundreds of millions of acres of land to plant soy and corn to feed those animals. They lay roughly an egg per day. Then after two years, the chickens are "spent" and it's a process that if you were an alien looking from the outside in, if you didn't have any…
Fabian Geyrhalter:
As they are.
Josh Tetrick:
Right. If you weren't sort of living in the world we live in a day and you could really have an outsider perspective, you'd look at it and be like, "That sounds bizarre."
Fabian Geyrhalter:
It's insanity.
Josh Tetrick:
"Why do we do it that way?" So I think they were really interested in what a new approach, what technology could do to an existing, pretty inefficient system. The other thing I think entrepreneurs, and I've really learned this as I've continued to build the company, you don't need to sort of fane certainty. Very few things are certain.
The way we think about it and this relates to how we talk to employees or potential investors is everything we're doing is to try to increase the likelihood of it happening. And being confident is different than being certain. And that for a new team member, whether that is someone who's running marketing or design, running brand, or an investor if they're wanting certainty, they should definitely not mess around with us. We can't give them that. We can be confident and show them where the challenges are and give them a high likelihood of success, but definitely not certainty.
Fabian Geyrhalter:
And talking about uncertainty, it must have also been a tough sell to reeducate consumers. I'm sure it still is and it will be for a long time, but it also got you into a lawsuit with this little company called Unilever, where you called your product Just Mayo, which they said, wasn't Mayo, but you won. And so what I find so interesting about the name Just, it can be seen the way it should be seen, which is you make it in a just way, but others might say, "This is just eggs. These are just eggs. These are just mayo. It's nothing else but mayo in it. Or there's nothing else but eggs in it." How does this… Or GOOD Meat, "Is it real meat?" There must be this constant conversation and it's kind of a little bit of a mind juggle, your brand name, and is that on purpose and it got you to a lot of trouble. Is that a good thing for you?
Josh Tetrick:
Yeah, so we chose the name Just, and so JUST Egg today is in about 2 million households, every major retailer essentially, except Trader Joe's in North America and you're right. It has these multiple meanings inherent in it. So it's important for us to have a name that is simple. That is, if someone wants to think a little bit more about it they can. It opens up that opportunity for them to see the more layered approach and the depth that we're trying to go for.
But the same time it is important that people also know that it is made from a plant. So if someone is going to Walmart or they're shopping at Whole Foods, or you're in Florida and you're shopping at Publix, we want you to know that when you look at the egg set, that there is one product that is made from a plant, not a chicken there. So although we call it Just, we also see a lot of value in differentiating it, but yeah, we kind of figured that word might cause some issues, but it felt right to us.
Fabian Geyrhalter:
Yeah. And there's always this tension, right? There's this tension in packaging, there's this tension in branding. There's just this tension in advertising and a fair amount of it is actually really useful. Like you said, it's kind of like that elevator pitch where the story is when you have an elevator pitch, you just have to say enough to get people actually interested to ask, "Wait, tell me more." And I feel like with JUST Egg, with the very unique packaging and the name, and then the made from plants, but it says, JUST Egg, there's just enough of this immediate controversy that as a consumer, you're like, "Wait, wait, what?" And maybe that, "Wait, what?" Is actually part of what makes it so interesting?
Josh Tetrick:
Yeah. It's got to be, and I probably think differently about it today than when I started. I want people to know that it's from a plant today. That helps us that they know it's from a plant, but it's got to be similar enough to an egg that it fits into, this also feels familiar. I think when we get it right that's the right balance to strike of, "All right, this feels like an egg, it feels like it's within the zone of an egg, but it's also different enough to where I'm going to give it a try." And the primary reason that people buy JUST Egg today is they're just trying to eat a little bit healthier for breakfast. That's it.
Fabian Geyrhalter:
It's cholesterol.
Josh Tetrick:
Yeah. It's cholesterol and it's also saturated fat. So cholesterol and saturated fat for 40 years, we've known increased the probability of cardiovascular disease, saturated fat even more than dietary cholesterol. And people might get tired of just eating oatmeal or wheat toast or avocado toast. And they want to eat something that is savory, really tasty, and they want to feel better about it. And that, more than the environment, more than helping animals, that is the primary driver. And when you think about what our primary brand message is, it's that, eat a little bit healthier for breakfast.
Fabian Geyrhalter:
And why am I not surprised that as a human species, it is most important for us to feel better about ourselves rather than anything that really has a bigger impact on the longevity of this planet?
Josh Tetrick:
It's actually been a hard realization for me because our company is about… A lot of things inform me personally. For example, the primary reason I do this is I don't want to harm animals, for me. The primary reason my head of product development does this is more around climate change. The primary reason that someone else does it is around health. So there are lots of different reasons to be motivated by, but it's important to, we can't be so in our own heads. We've got to be connected with what is driving actual human beings, who don't live in our headquarters, who are buying it and what motivates them more than anything else is eating a little bit better, not perfect, just eating a little bit better for breakfast, and we've got to meet people where they are.
Fabian Geyrhalter:
Well, and I think one of these… Something that the most genius of companies today do so well, and I would put you write smack in the center of that, is it's not about making sure that they are a 100% behind your mission. No, it's about a lot of people buying your product because if you are "mission based," if you actually do this and you are not quote on quote you're a 100% missing based. People don't see that immediately outside on the shelf but when you go deep inside of it, the reason of existence for the Eat Just brand is because there's a bigger mission at heart. But if I buy the JUST Egg product for my parents, because they have cholesterol issues, hey, more power to me, because guess what? It's going to drive change.
And so whatever customers, whatever they want. Think about the Liquid Death brand, which is insane. And it's the opposite spectrum from your brand. It's still exactly, it has the same mission at heart that you have, where for them it's just about, "Let's make sure that people recycle cans." And it's not putting all of these plastic bottles of the big four companies into the planet. But they buy it because it's punk rock and it's cool and it's got a skull on it. So it doesn't matter. Buy it for whatever reason. As long as what happened, the deeper mission of the company, is what matters. And so for you it's just about moving a lot of products.
Josh Tetrick:
Yeah. Yeah. So I think what I've realized is that people are not buying eggs and chicken and beef and pork today because they're trying to do something proactively harmful to their own bodies. They're not buying eggs and chicken, beef, and pork today because they care about tearing down the rainforest. They're not buying chicken, beef, and eggs because they're trying to torture a mother pig. That's not why they're buying it. They're buying it because it's there, it's tasty, they're used to it, and it's accessible. That's why they're buying it.
And I think when you realize that you just can't be in your own head, you've got to try to be behind the eyes of people that are buying it, you realize that everyone doesn't have to have exactly the same motivations you have, but give them the ability to dig into it more if they want. So if someone wants to go deeper into our world, they can, and we provide information. We have a whole part of our website built out to do that. But for most people, they don't got time for all that. They're busy, they're trying to throw an egg, our Just Folded Egg in a toaster, and get moving. They don't need to dive into a whole documentary just for breakfast. They want to eat something that's a little bit better and that's it. And that's okay with me.
Fabian Geyrhalter:
Yeah. No, absolutely. And after JUST Egg, what else will be Just? What else will be in your brand portfolio? I heard that there might be beef, or already is beef and chicken? Or will those fall into the GOOD Meats brand?
Josh Tetrick:
Yeah, that's right. So all things egg under Just so every year we improve the base product and then put out frozen products is an example to expand the JUST Egg portfolio. So everything Just is egg. So we want an egg to be Just, we think it should be made from a plant. And then on the meat side, we have a separate brand called Good, and that's called GOOD Meat. And the idea behind that is people like eating real meat. They just prefer to feel a little bit better about it. And we started with chicken, that's what's being sold in Singapore today, and then we'll move on to beef and then move on to pork. And that is about three years behind JUST Egg, just in terms of its growth. We're really just getting started there. But thus far, we're the only company in the world that's ever sold that approach to making meat. So it's not plant based. It starts from a cell. And then you get a final meat product. So some pretty challenging things on the brand side that we're going to have to do.
Fabian Geyrhalter:
Really? Well, isn't the story of a steel vessel a really romantic story to tell, but it's fascinating, because you say it's real meat because it starts with a cell, but it's slaughter free. How… It's creepy. It's weird, but it's exciting. It makes tons of sense. Again, if you're the alien looking down, you're like, "Oh, someone's doing it right. This makes a lot more sense to me." But in the few markets that you're in right now, how do you tell that story? Or is there already an incumbent? Is there someone there that already told the story for you?
Josh Tetrick:
No, we're the only one doing it.
Fabian Geyrhalter:
Wow.
Josh Tetrick:
We're the only one that's ever sold this new approach to meat making meat. So it's never happened before us since we started selling. So this is how we share it. There are 80, I'm going to use chicken as an example, but you could use beef pork too. So there are 80 billion chickens on the planet today. And most of when you think of just the number of animals in the world, less than 3% are wild animals. Most are domesticated chickens and cows and pigs. So 80 billion chickens, and these 80 billion chickens are feeding us chicken wings and nuggets and chicken breasts and whole chickens and thigh meat. And they're eating every day. And primarily they're eating soy and corn. And this soy and corn has to be grown somewhere. And often what we do is we jump in bulldozers and we knock down rainforest. And instead of a rainforest, we have massive soy and corn fields, not to feed us, but to feed the damn chickens.
So then the chickens are fed for about 45 days, and keep in mind, these are not robots. These are living, breathing animals that if not for us would be dust bathing, would be scratching and pecking, and having a social life, not our social life, but still having a social life as an animal. But instead we lock them up in a warehouse and after 45 days we slaughter them and then we eat our chicken nuggets. So we think this process is insane. And we think when we tell our great grandkids about this, they're going to think we were insane. So we want to change it. And what we do is we start with a cell and you can get the cell from a cell bank or even an egg. And then we identify certain amino acids and sugars and salts for the cell to consume. Think of that almost as the chicken feed, but it's a cell. And then instead of it being grown in a warehouse, it's grown in a stainless steel vessel, it's sterile, little to no risk of E coli, salmonella, equal contamination, other gross stuff and that's how we make meat.
And that's how ultimately we think, years from now, how the majority of meat is going to be made. I still think there's going to be a place for local organic regenerative agriculture. If that was the way meat was being made, we wouldn't even be doing this. What we're talking about are the places that… Meat's kind of a funny thing. It's like we have cameras everywhere. We've got cameras following us when we drive, when we're walking on city streets, in shopping markets, except we don't have cameras where meat is made and where waste is going. And it's a good reason. People don't want to see it
Fabian Geyrhalter:
Well, and so my brother, who's an amazing documentary filmmaker in Austria, he had this movie called Our Daily Bread, which, which was a big hit, and in that movie there's this one scene where he goes through this chicken farm, which of course is not a farm and of course it's all inside with crazy lights and the whole thing. And it's this mile long walkway where, and you know that, but maybe some of my listeners don't, where you literally have three or four levels of chicks on the right and on the left. And there's a woman walking through. And she basically just drops all the ones that died on the floor so that someone afterwards can come and pick them up. And that's really when you talked about a steel vessel and I'm like, "Well, that's kind of gross and strange." And then you think about that picture. And then you really start wondering, "Well, what is weird? What is wrong" But the reeducation and getting people into understanding what actually makes meat good for your brand will be an extreme challenge, but a wonderful story to see unfold.
Josh Tetrick:
No, no, yeah, no, no question. It is an extreme challenge and something has to be pretty bad if people don't even want to know how bad it is. Then you know it's pretty bad. And most people approach me. They just kind of put their arm out, "I don't want to hear about it." And I think two things are true. One is we need to do a lot more educating on what meat actually is. And the other thing that's true is at the end of the day, people want good tasting chicken, beef, and pork. That again, it's got to taste really good. It's got to be accessible. And that more than anything is going to drive it. The other things that are sort of icing on the top, but it's got to taste really good. It's got to be affordable. That has to be the headline. And the other things will help energize it.
Fabian Geyrhalter:
Absolutely. And we kind of started hinting at this, how do people react to something that's new, that's different and that's super close to politics? What you do in a way is also politics. You're going against entire industries. They're very well aware of it. And then you're also a little bit in the actual side of politics, I noted in April, you had a truck rolling through Washington DC that sold Ted Cruz's Cancun Vacation, and Rick Scott's Special Interest Sammie. How did that feel for you and for your audience and your staff and for the press to go a little bit into actual that kind of arena?
Josh Tetrick:
We had a Joe Manchin item there too just so we were bipartisan.
Fabian Geyrhalter:
Fantastic.
Josh Tetrick:
There's obviously a political element to food and we don't want to talk about politics every day, but there's definitely a political element to it. We think the IPCC has put out a report recently, not only talking about health, climate change is accelerating, but how food is a primary component of the reason that's accelerating. And our goal is not just to build a big company that's having an impact, but we want other companies to start that compete with us. We want policymakers in the US and in Singapore and Western Europe to pass legislation that is making it more likely that the kinds of food, not just stuff that we're making, but food that is better for us and better for the climate are the kinds of foods that we produce.
A good example of that is we have a lot of subsidies for soy and corn today in the US, but we don't have hardly any subsidies for kale and blueberries. Why is that? And it relates to our political system. So we want to be able to touch on these things, but at the same time, remember that at the end of the day, a consumer's going to buy it, because it works better for their lives and their family. And most consumers out there have never heard of an idea of an egg from a plant. And they certainly have never heard of this idea that you can make real meat without the need to slaughter an animal. And it's really important that we remember that most consumers are not aware. I have a buddy named Roxy who lives in McDowell County, West Virginia. It's one of the lowest income counties in the United States. 90 plus percent of McDowell voted for Trump in the last election and she sent me an audio message the other day. She was like, "Josh, what do you think about these high gas prices?" And we got into a conversation about gas prices. And I mentioned how there are more electric cars on the road. And she said to me, "I've actually never seen an electric car."
Fabian Geyrhalter:
Wow. Yeah.
Josh Tetrick:
And it's one of the things that we know, but we don't know enough, that we forget. That just because the people that we're around in electric car is now boring, that for the vast majority of humanity, they've never even seen an electric car.
Fabian Geyrhalter:
Yeah. I say never lose that friend because I think that perspective is what is so important to actually understand. And I see that with your brand too. You bring in celebrities, you bring in Serena Williams, you're doing something with Jose Andres. You're really trying to get the majority of the public where they play and who they listen to and so that you become part of that popular conversation, I would say.
Josh Tetrick:
Yeah, that's right. What's normal to us, what feels obvious to me is not obvious to everyone else. And you've got to sort of be of these two minds of one, recognizing that the vast majority of people are just not aware of it. And you've got to make sure to not just talk about the things that personally inspire you, but there are millions of Serena Williams fans out there. And Jose Andres is influential with a lot of people, particularly chefs around the world. So they're different people who care about health, people who care about leading the culinary next steps. You got to hit all these different elements to really break through. And that's where we worked.
Fabian Geyrhalter:
While still staying on brand and that leads me to one of the last questions, because I'm very sensitive about the time allotment that we have today, what, after building a brand for a good 11, 12 years, what does this often misunderstood word, branding, mean to you?
Josh Tetrick:
Well, we just started… So we did a lot of research and JUST Egg really only launched in 2019. And it really wasn't until probably even 2020, as we build out our marketing and branding and comms team that we got really focused on building the brand that we have today. But when I think of brand, in its simplest terms, I think of what does that consumer, who is busy with a thousand things in their lives that doesn't have us on their mind all the time, what are they feeling when they're opening up their refrigerator to choose us in their morning when they could choose lots of things?
And that feeling, that emotional feeling to me, is what the brand is. And we really try to focus on that feeling being, "This is a little bit healthier for me and my family for breakfast." And the more that we can focus on doing things that activates that feeling, both in the quality of the ingredients we use and how accessible it is and the messages that we're communicating and the people that we spend time with, the better. I think it's that, what do you feel like when you're opening up your refrigerator and putting your hand on that? That's the brand.
Fabian Geyrhalter:
Yeah. No, I totally agree with you. Listen, I've got plenty more questions. You're doing so many exciting things. It was such a pleasure having you on. I just wanted to make sure one last thing, how can people follow you personally? Where can they get to know the Eat Just company, the JUST Egg company, the GOOD Meat company, where do you want to send them?
Josh Tetrick:
Yeah, you go to our website. It's ju.st, so not a complicated website, ju.st and GOOD Meat is at goodmeat.co. And you can find me on Twitter @JoshTetrick, that's my handle and my email is josh@ju.st
Fabian Geyrhalter:
How awesome. And if they find you on LinkedIn, they're going to find a dog, a llama, and an insanely beautiful Peru or Patagonia, what's the story? Where was that picture taken?
Josh Tetrick:
That's right. No, that's the Andes in Peru. So that's my girl, Ellie, as I'm sucking wind, not being able to handle the altitude, she's just frolicking in the mountains. And thankfully that picture was, we could have taken hundred pictures like that, just happened to snap it at that moment. But that was pretty much her for two days.
Fabian Geyrhalter:
Did she land in the water or did she land on you?
Josh Tetrick:
She jumped over the water.
Fabian Geyrhalter:
Okay. Very good. That's all I needed to know. That was my last thing. So yes, everyone go and check out JUST Egg, but everyone check out that picture too, because it's absolute gold. Thank you so much. Really appreciated your time.
Josh Tetrick:
Thanks, Fabian.
---
0 COMMENTS