Hitting The Mark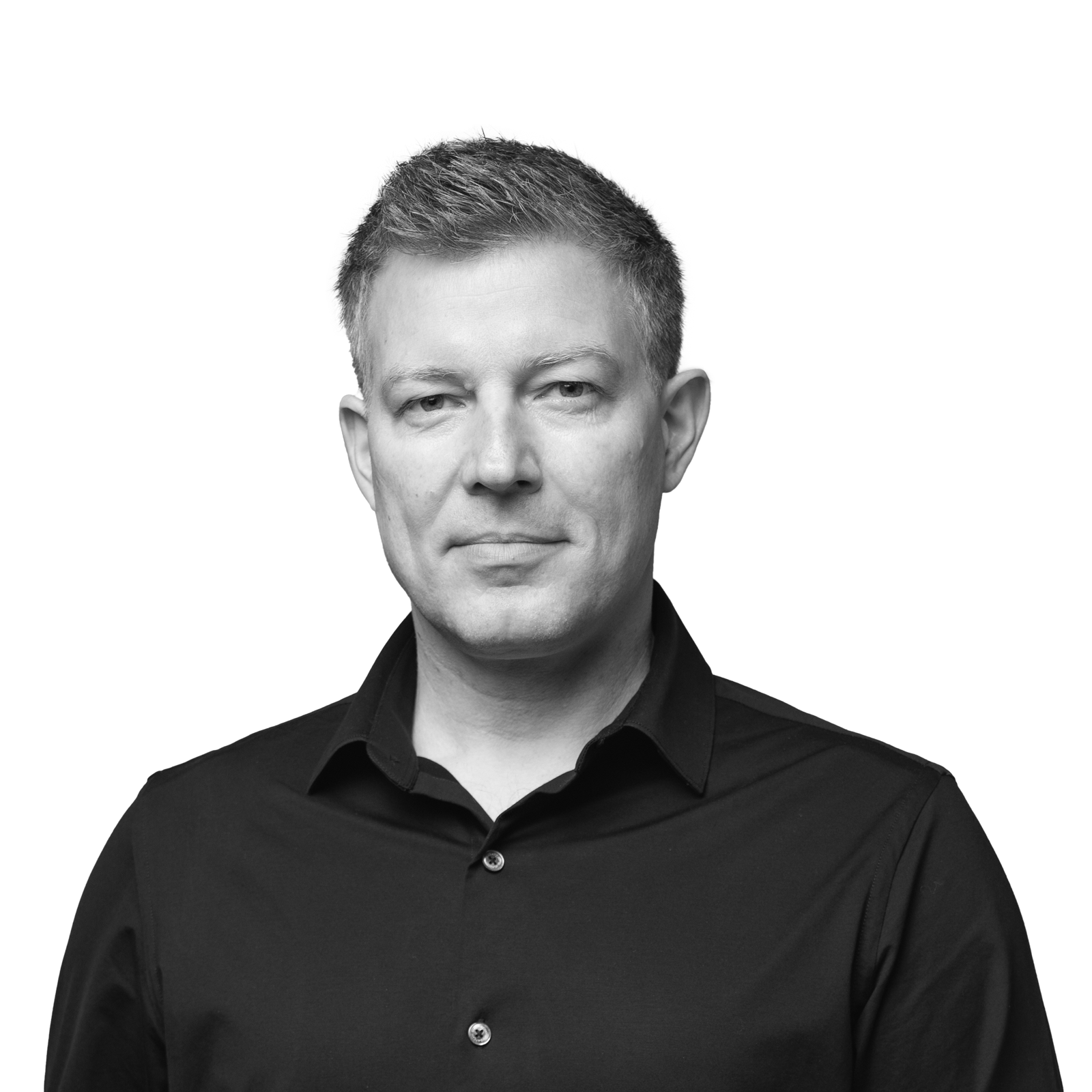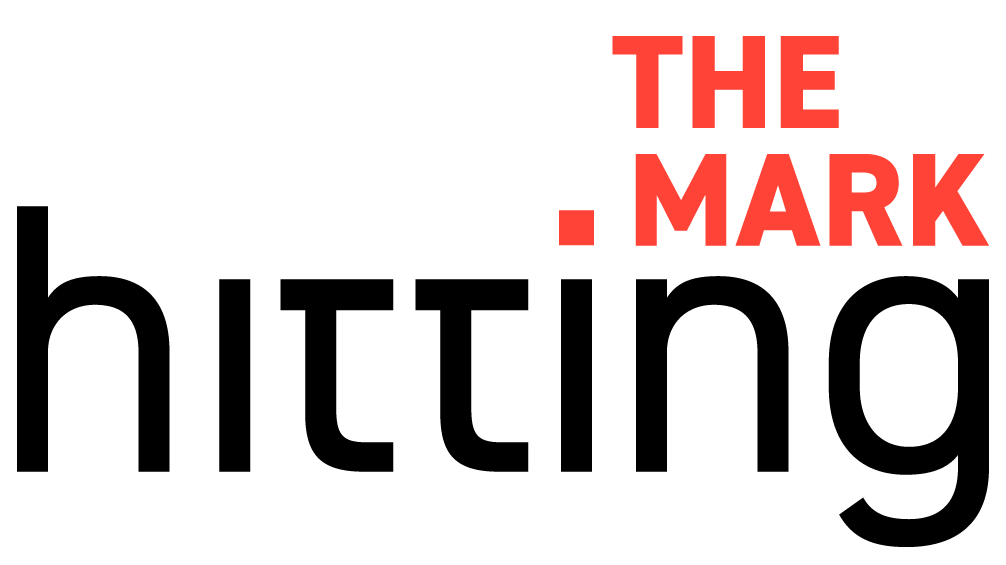 Conversations with founders about the intersection of brand clarity and startup success.






EP086 – Terra Kaffe: Sahand Dilmaghani, Founder & CEO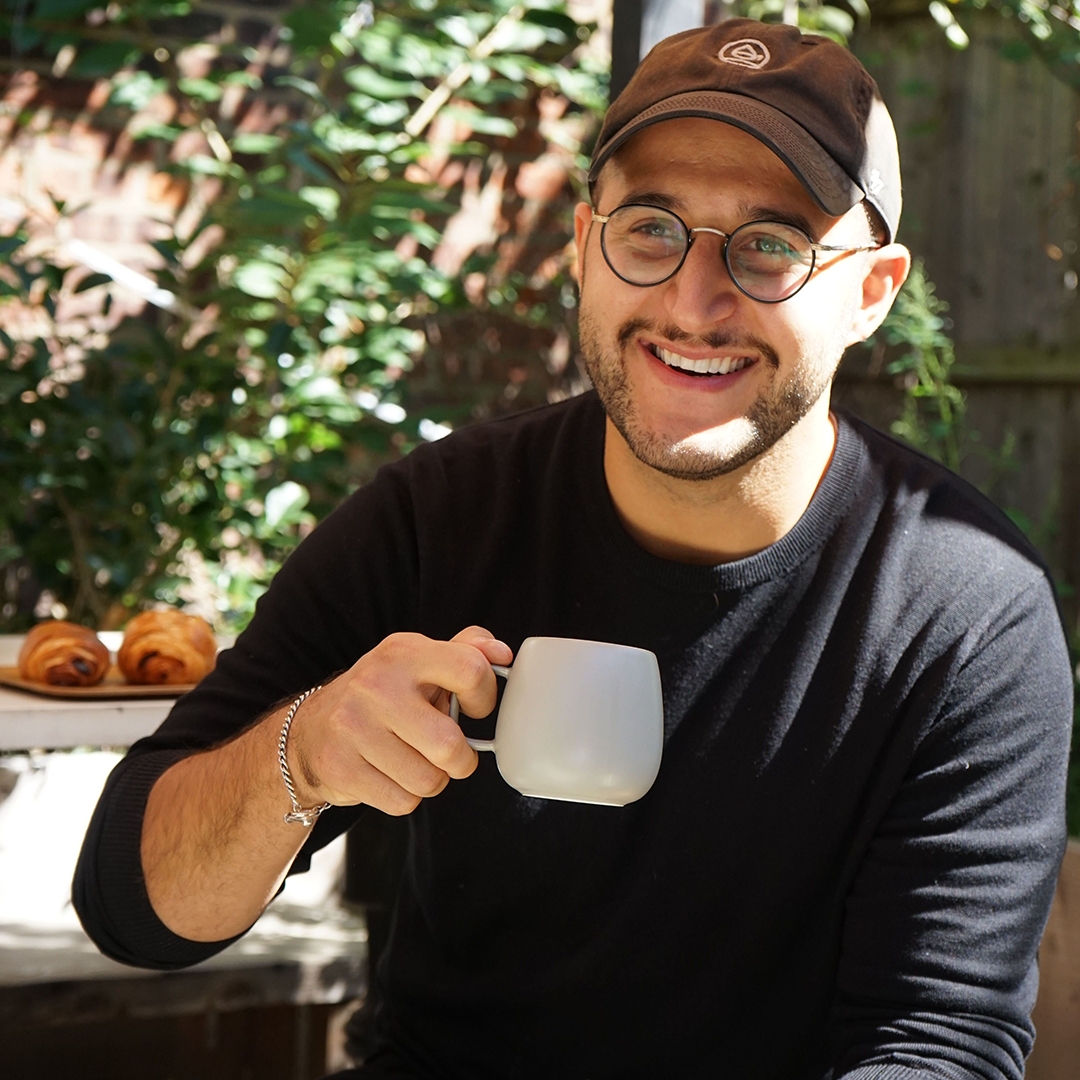 Strategic Clarity
Sahand Dilmaghani founded Terra Kaffe, an innovative at-home espresso-brewing machine that seeks to upend the environmentally disastrous use of 'pods.'
Inspired by European coffee culture and the Bauhaus design movement the TK-01 machine is a beautiful piece of design simplicity and Sahand and I dive deep into the topic of sustainability, the perhaps misunderstood 'Made in China' brand, rituals associated with coffee, pinning down a target audience while offering a table stakes item like a coffee machine, and how to set off to build a lifestyle brand.
An absolutely delightful conversation; so pour yourself a cup, and enjoy Sahand's insights into building a brand from scratch.
Notes
Fabian Geyrhalter:
Welcome to the show, Sahand.
Sahand Dilmaghani:
Thank you for having me, Fabian.
Fabian Geyrhalter:
It's great to have you. You raised 7.5 million dollars for Terra Kaffe, at least that's the latest number I have, which is described as an innovative at home espresso-brewing machine that seeks to upend to environmentally disastrous use of pods. It's inspired by European coffee culture and the Bauhaus design movement. And the TK-01 machine, your current machine or your flagship machine, it's a beautiful piece of design simplicity. On the surface level though, there are many other machines in the market that use whole beans and feature one-touch and give you espresso drinks in return. What makes your offering so innovative and what sparked you going into this industry and into product? Because product is usually kind of suicidal. So tell us a little bit about that journey.
Sahand Dilmaghani:
Yeah, I can, in reverse order, share how I started out. Was working originally in electric vehicles. So I was working within a German startup in the E vehicle space within a finance capacity at the time, but just by virtue of speaking Chinese, and a multitude of random languages, got a lot of exposure to the production and manufacturing side of complex hardware businesses. And for me, it was one of these things where I felt like I checked that trifecta box of opportunity, competency and passion. And for me, coffee was always a category that I had a deep affinity for and was just a big part of my life as an enthusiast. But looking at the landscape, it was quite interesting because you're right, there were other brands that were out there that were trying to provide people this higher quality bean-to-cup coffee experience.
But when I was just getting started, while I was still living abroad, I was researching the category, in a way decoupling the passion side of coffee from the business side of coffee, was looking at the space and just realized that when we think of coffee, we think of 5,000 brands. And in reality, if you looked at our space, there was actually… More akin to about five brands that were in the space. When you really got the selection that was out there, what exists to graduate people away from single-use plastic and aluminum coffee capsules? You had a handful of options that were incredibly dated in terms of their user interface, the industrial designed… The overall experience was lacking and very antiquated.
And it's not to denigrate the heritage brands in our space, but it was just to recognize that there was a lot of opportunity. It was clear to me because I was working in complex hardware. It's just a hard category to get into. Even though we were seeing people wanting an alternative to coffee capsules, the big guys of course, the Nespressos of the world, and so on, it was really interesting to notice that there didn't seem to be a brand that resonated with modern consumers. And that's where… As I always try to impart on other founders is you never really know if you've nailed the idea when it's just in the idea phase, you need to carry theory over into practice, but the more and more I got into the industry, into this product category and was just getting out into the streets and stomping pavement, or pounding pavement, as they say, to get the word out on the business, the more I found it was resonating, the more I found that people were really looking, they were seeking a solution like this.
Fabian Geyrhalter:
Super interesting, because when you look at the offering out there and you just go by sheer functionality and size and all of that, it's pretty close. But when you go to that idea of wait a minute, there's a Starbucks and there's a Nespresso and there's an… There are a couple of brands out there, that made it over to the lifestyle portion of it. And not that consumers are very happy about that. Some of them just clinging on because it's so convenient and they've done it forever. Including myself at times. Can't wait for the Nespresso machine to die and then obviously I'm jumping over because it does make a lot of sense, your value prop. It's very much like you're entering into a lifestyle market, even though it's a coffee machine. Is that true to say?
Sahand Dilmaghani:
Absolutely. I think that the space that this product occupies in our lives really is one that is very personality defying, or you identify who you are with how you drink your coffee. Oftentimes you hear people saying how hot they like it, how strong they like their cup of coffee. It's really who you are as an individual is how you take your coffee in a way. In many ways, that's where I really felt there was a lack of almost appreciation or respect for the space that these products occupy in our lives. And we always say, it's a two-partner decision. You're going to often see that, in that consideration of what you're going to get for your home, you're going to deliberate. You're going to think about it. You're going to spend time making that judgment call of what's going to be the device to get us started every morning.
They say that… The expression of the morning is the childhood of the day. If you treat it right, you're going to carry your head up higher, you're going to feel better, make better decisions. It's really important. And that's where I think it's such a rich territory to build a strong brand, is people really associate in a very visceral way with what they drink or how they take their coffee. And I think that's where I got really intrigued by seeing what was out there and noticing that you got to earn that spot, so to speak. And the bar keeps going up across the board in different product categories. And there was just very, very little innovation and frankly, little pressure to move the goalpost further out. And that's where I saw an entry point for Terra Kaffe.
Fabian Geyrhalter:
That makes tons of sense. And you were uniquely able to do that based on your product too. Before we jump deeper into the product, manufacturing, all of that good stuff, let's stick a little bit to the tribe and to that vibe that you bring into someone's room. You said something really important of how your day starts has so much to do psychologically with where you want to take it. I'm holding a lot of brand workshops and a lot of them are with companies in Europe or companies in Asia and so I have to get up at four in the morning sometimes, and it's dreadful and I have to be my best. And then come five o'clock there's this highlight before it's showtime where I brew coffee. And where I have that sound and that smell. And it's this multi-sensory experience, which you… With the visual part, you add a layer to that, which so far, like you said, it's been missing or it's been very standard, very traditional, but it is a big moment in a day.
And I think that the way that… Especially here in the US, that the way that we have been trained with going out, making it a journey and getting coffee at a Nespresso bar, or for 90% of people or whatever, at the Starbucks. There's something beautiful about making that journey, because if I go to some of my specialty roasters, I make it a point and I go to at least once or twice a weekend. And I love it. It's an experience. And I love every single bit of that taste. But during the week, also looking at sustainability, which is important for you, just constantly driving around the cars just to get a small little… The espresso shot, it's kind of idiotic.
A lot of it has to do with bringing, creating that experience at home. You said something really interesting on your website, as a brand you talk about how reading while sipping coffee is really going hand in hand. And so you created the online TK Mag. I think you've just done this very, very recently, but I'm interested to know how that is going and how important you start… As your brand is expanding and is getting bigger, how important do you feel content creation is to the strength and to the spread of your brand and why you're leaning into this?
Sahand Dilmaghani:
That's a great question. The short answer is simply that we value it very heavily and we put a big emphasis on it. I believe if you're trying to build an indelible brand, especially if it's a product that holds a very significant place in your daily ritual, it is incredibly important to offer a number of different avenues and mediums in which you can express what your brand identity is. It's almost the same way you're talking about how coffee hits all the senses, the aroma, that olfactory sense, the taste, even the texture, the mouth feel. It's the same thing. You want to make sure your brand, in many ways, hits all the senses and is in a way omnipresent that it makes it really clear who you are.
And I think that's really important in virtually any brand, but it is something that we think about a lot in terms of the significance of the space we occupy. We care a lot about making sure that there is a clear and clean understanding of who we are as a company, and then what we represent, what we advocate for. So for example, a lot of what that content is around, what we try and draw attention to, is also our involvement in the community. Our connection to coffee roasters that operate ethically and responsibly. Our commitment to just our local communities here in New York, coordinating a beach cleanup with one of the local surfing clubs. Just all sorts of different things we're doing.
I think oftentimes it's easy to trivialize, but I think that those are the things that can amount to a lot over time. And not doing it could actually be rather pernicious in how people think that, "Okay. It's easy to say." This isn't necessarily going to move the needle tomorrow in the brand either operating at a certain level of scale or getting a certain level of notoriety, I think it's really easy to brush it off to the side. But given that is a big part of who we are, I felt it was important that we integrate that into this new… With the new site we just put live about a month ago now to create that platform for our team that does this so much.
It's almost fun. And we do a lot of these things, and sometimes we don't really put it out into the ether. Or I would say historically, we were not just… Because of certain constraints on bandwidth and whatnot. But as we've been growing, as we've been doing more of these events and just putting more emphasis and investment in them. We really want to be that platform for others to tell their story, or just to share more about what the company stands for.
Fabian Geyrhalter:
I love every single word that just came out of your mouth in the last five minutes. Absolutely. And I mean, that is the difference between creating a brand that people love and a more lifestyle-focused brand versus being an appliance. And you go to Lowe's or Home Depot and you pick one of the three because it has one of those features that you want and the price that you need. And that's it. That's not a brand. You don't talk about that to your friends, or you're excited to show that off. That is a necessity. And I think that's a very different level at which you operate.
You brought up something that I would like to go a little bit deeper into, because it's fascinating. You are obviously a consumer brand. For the majority, I'm sure you sell to businesses too, especially smaller ones, but you mentioned a conversation about roasters. And so roasters, inherently usually are also serving coffee to customers. And so they're… In a way could be seen as competitors, or you could be seen as a competitor because now you provide their audience a great machine to actually brew it at home. Obviously they're selling beans. That's a plus. How is that relationship between coffee shops and roasters and your brand? And how do you create that synergy? To use a word I hate so much, but it's the only one that came up.
Sahand Dilmaghani:
It goes back to the brand pillars of… We have these two pillars of sustainability and education. The genesis of the company was offering people a solution to graduate away from these single-use pods and these closed ecosystems, which have nothing to do with freshness or with quality. It is a profitable business engine, which is… I understand the need for that in a way, but at the same time, it's recognizing the fact that this plastic and aluminum we were introducing into the equation is actually muddling the process to get you the freshest cup. And for us, if we don't, let's say, live and die by the same economics as the pod manufacturers, it's all the more reason that we try and get people acquainted with incredible roasters across the country to learn their stories.
You said it yourself about people going out of home and seeking this incredibly enjoyable cup of coffee. The bar keeps going up in terms of how much attention to detail is happening there. But as people are learning about that, then we realize, okay, well, you want to bring this experience home and if you start off… If you have your favorite bag and you want to bring that experience home, and you want to use it out on a machine, amazing. If you want to learn more about some of these incredible roasters across the country that we work with, and you want to try out their coffee? Great. That's also going to be for us an amazing first experience with the product, which is obviously going to help our business as well in a way.
I don't want use the phrasing of trash in, trash out, I mean, I said it, but also an element of that is that lending a hand, so to speak, and getting people started with a great quality bag and translating that ultimately into what you're enjoying every morning. You're absolutely right that you could see it that way in the sense that that's just another business we're trying to draw attention to, but in many ways, I think it's a symbiotic relationship, lots of synergy, so much synergy.
Fabian Geyrhalter:
Don't do it. But I know you do it. And it's a good thing. It's a good thing. But talking about beans, I believe you started shipping your own branded beans, or you start actually making that a side part of the business, is that correct?
Sahand Dilmaghani:
That's spot on. We've been working with, right now, a number of different roasters. It was actually from moving back to the US and just getting started, even before we had launched the TK-01 espresso machine. We were just building relationships with different roasters initially here, just in the local New York region. It's a little bit like the wine community in a way. It's a little bit of an old economy world. And it takes a while to build trust. And for us, it was important to just spend time with them. Really that's ultimately what it boiled down to. At the beginning, was really just sitting together and enjoying a cup of coffee, as you could probably imagine. And of course those relationships blossomed over time, and that's also where absolutely we sell their… We affectionately call it our roaster roster, where we have them on our website, where people, as they're thinking about purchasing the espresso machine, can also learn more about great roasters along with their purchase of the machine. And just get started off on the right foot, so to speak.
Fabian Geyrhalter:
That's awesome. So they get the right experience from the get-go with beans and roasters where you feel like that brings the best out of the experience of your machine.
Sahand Dilmaghani:
Exactly.
Fabian Geyrhalter:
Do they ship direct or do you actually store the beans? How does that work from a logistical point of view?
Sahand Dilmaghani:
No, that's a great question. We have them shipped direct to consumers. We don't do any warehousing ourselves as far as centralizing all of the coffee. So we have to have a very hand in glove relationship with the roasters to make sure that things are shipped in a timely manner, but ultimately that boils down to freshness. You're going to get the freshest experience and bag of coffee if it's coming straight from the roasting facility.
Fabian Geyrhalter:
And was there ever a conversation… I'm sure there was, because it's at the heart of your brand, is the sustainability story. And maybe this is a chicken and egg situation but is it more sustainable to ship beans from New York to California because I'm buying one of your machines or would it be more sustainable for me to walk around the corner and pick one up at a local Intelligentsia or somewhere like that? How does that work?
Sahand Dilmaghani:
You hit the nail in the head. That's exactly why we wanted to have a regional breakout of different roasters. Of course, when we started in New York, just being the local here, it was easiest to meet with people that were a stone's throw away. But over time, we always had the strategy where we wanted to allow people to have a regional selection. And of course you can skate to where the puck is going and figure out that we want to keep expanding that and working with people even on a more local level across the country.
Fabian Geyrhalter:
That's fantastic. So based on your zip code, it's like, "Here are three local roasters that we really like." If that's ever the case and that's obviously… That takes a little bit of time, but that's a very cool vision.
Sahand Dilmaghani:
Yeah, we want it to always be very curated with the list too. So it ultimately goes back to the brand values and making sure also that we're being an advocate for people that share those values. There's just so many great roasters to work with across the country, that it was… It's exciting for us. It's a huge opportunity to build relationships, but frankly also just learn more.
Fabian Geyrhalter:
No, absolutely. I listened to an interview of yours prepping for this show today. I think it was a pretty recent interview. You talked about empathy, which I know is a buzzword in branding and business alike. But you talked about empathy as it related to your staff, as it related to the culture that you're building. Now on the brand side, how do you gain empathy with your users, especially as you scale the brand? In different words… Let me rephrase this. In a way you're selling coffee and the taste of coffee and bringing that home and having that convenience. As a D2C brand, most customers can't taste your coffee prepurchased. So what do they buy? Do they buy the design? Do they buy the functionality or do they buy the brand story? And I know you're going to say all three, but that's cheating. What does the data show you? What are some of the key purchasing triggers that you see in your audience if they can't taste the actual result?
Sahand Dilmaghani:
One of the most interesting findings I had when starting the company, and frankly, one of the toughest things in the early days when we were just trying to work through exactly what we wanted the communication to be, to any prospective customer or anybody just trying to learn more about the company, because we were originally taking this approach of elevating the coffee experience and really, of course, focusing on the conscientious consumer. But to a certain extent, when we got into market, what we quickly realized was we don't have a monolithic persona or cohort that is very easy to say, "Okay. It's the…" I think the quintessential beachhead market clear focus story is always that RXBAR, was, I think in the early days, just going after CrossFitters. And it was super clear who they were hitting, where they were getting their attention, how they were communicating to them.
And then you think about coffee and you're thinking, "Okay, 70% of Americans are not just coffee consumers, they're daily coffee consumers." This is a myriad of household types of people that consume coffee differently every day and at different times of day. So from their morning cup to maybe your post-lunch coffee, maybe an espresso martini in the evening. There's all of these different moments that you can mark and all these different types of individuals we're selling to. It's turning a bit into a long story along, I suppose…
Fabian Geyrhalter:
It's a good story. We're excited.
Sahand Dilmaghani:
It was a really good finding and it was a good challenge because we realized, "Okay, yes, of course, to a certain extent, we do sell to a more… There is a cohort of customers that are on the more affluent side and they're, of course, communicating to us how much the design, the sustainability element, the quality of the coffee resonates with them." But the reality of it is, it's not just for that type of persona. It really does extend up and down that HHI stack or household income stack, where we have people… There's plenty of people in the middle class customers, very classic, having two Starbucks a day and they're telling us, "Look." They also love the design. They also love the quality. But this is also, to a certain extent, regulating a little bit of their out-of-home consumption or what they almost felt like their hands were tied to, that they weren't going to Starbucks for the experience and the ambiance.
Fabian Geyrhalter:
Who is today? Come on. It's like-
Sahand Dilmaghani:
It's utilitarian.
Fabian Geyrhalter:
That's what it is. It's a convenience.
Sahand Dilmaghani:
And cheap. It definitely was interesting because it was a good challenge for us to say, "Okay, in building that brand identity and that messaging, we need to be clear. It's not going to be a silver bullet that resonates with everybody." I'm tiptoeing my way back into saying it's all three, as you alluded to.
Fabian Geyrhalter:
I know what you're doing here. I'm waiting.
Sahand Dilmaghani:
Yeah, yeah, yeah. It was a great exercise in understanding our customers. And in a way also allowing us to learn never to be didactic or bombastic in our language, or not trying to force people in a way to say, "Okay, we obfuscate what it does to make a sale." No, never. Never. Because in our category, we know we win in that consideration phase, when you're looking for a bean-to-cup espresso machine. It's for a multitude of reasons. It really is. We know that we are an incredible offering for the people that need that in their life but the reality of it is we also spend a lot of time educating people on what their needs might actually be.
Fabian Geyrhalter:
I think that's fascinating because you have one of these products where if you ask, "Who needs this product?" You would say "Everyone." And those are always the toughest brands to define, because here you are with a certain mindset of these are design savvy people, they're a certain kind of… The way that you started off, you're like, "Well, this is for someone who values design, who really understands coffee and values espresso drinks" and all of this stuff. And then in the end, you're out in the market, and you've got someone on Instagram saying, "What? 800 something dollars? Are you guys insane?" And I'm like, "Really?" If you're in that market and if you look around, it's not like you're out priced. Yeah, because it is coffee and it's a coffee machine, at the end of a day, you will attract everyone in one way or the other. And then how do you create your tribe that defends you? I think that's what's really key.
Sahand Dilmaghani:
Right. Absolutely.
Fabian Geyrhalter:
Super interesting. I saw on your LinkedIn that you got an MBA at INSEAD or Wharton or both, or you got two MBAs. I don't know. There was some MBA action.
Sahand Dilmaghani:
Like Pokemon cards, got to catch them all.
Fabian Geyrhalter:
Very good. Overachiever. And only answer this in one of the languages you know. The last years of starting up Terra Kaffe or the MBAs, which one was more valuable to you? I didn't say this was easy.
Sahand Dilmaghani:
You're really putting me into the corner. I got to… So it's got to be either-or, huh?
Fabian Geyrhalter:
Mm-hmm. Not either one of the two MBAs, but studying for the MBA and going through an MBA program, whichever one that is or actually spending those two years, three years, whatever it was, starting up Terra Kaffe. Which of the two experiences do you feel like you actually learned more about business? We all know the answer, you just have to say it.
Sahand Dilmaghani:
Yeah, yeah, I was going to say, as much as I love a bit of diplomacy, I'm going to say unequivocally, the latter. The latter. I think learning by doing is… It sounds, of course, obvious and table stakes, but to a certain extent, the velocity of learning is what needs to be highlighted the most, the speed at which you get exposed. I am a stern believer in going down the conventional academic path, in a way, to get a strong foundation. I think it can be very helpful. And I hesitate, or I exercise, a bit of reticence to steer anyone away from such a thing. But as far as where you're going to learn the most and learn the fastest, especially as it pertains to a startup, it's doing it.
And the funniest thing is the people that I talk to… Oftentimes I, at this point, try and pay it forward in talking with a lot of earlier stage founders on typically carving out some time on Sundays to do that. It's great. But there's also oftentimes this notion of like, "But I want to build something. It's just not there yet. The idea's not there yet." Or "I don't really have the idea. I just really want to do something." And it's important in these moments, I find… I hope I don't lead anybody astray with this or down a too tough of a path. But I do think that it's almost impossible to just theoretically, before doing, feeling like you've nailed down an idea that is a hundred percent bulletproof. It just doesn't. I don't think it exists.
And I think that anybody who's done this knows that you make so many iterations and pivots and turns in the journey that to suggest that you would have this plan, whatever it is, a pitch deck, an 80-page business plan, whatever, it's not going to be… You're not going to follow that to the word, you won't. That's actually being a good operator, is being in field, listening to customers, listening to… Or doing whatever you choose to do, design thinking, approach ahead of time, sitting down doing interviews, surveys, whatnot. Those are all valuable things, but it's only as valuable as much as you pay attention to them, listen to them and make changes or willing to make changes based off of that.
One of the most important things in getting started is recognizing that malleability, if that's even a word. The willingness to iterate is just so valuable. Some of the things you see in the most persistent founders out there is their willingness to adapt to the moment.
Fabian Geyrhalter:
I actually love where this question took us with the answer, because what you said is so important. It's not just about starting a company that you hopefully might want to turn into a brand eventually if it starts sticking. But that process of pivoting, and it's such a horrible word, but that process of-
Sahand Dilmaghani:
Yeah. Another one of these overused words.
Fabian Geyrhalter:
Yeah, right. It's a fail forwards. Yeah, good. Whatever. What it means is exactly what you just said. And I love the way that you framed it. It's the willingness. I just started a product startup and it got to that level where everything went wrong every day so often that I almost got depressed and I'm a very optimistic person. And at some point I realized I should just write my next book about this journey, because it's complete insanity when you've never done it. It is complete insanity. And now I'm actually laughing every time there's something horrible happening to the company or with the company or with the product because I'm just like, "This is great for the book."
That willingness where I see, "Okay, I already spend X amount of money bootstrapped on this product startup, and now I'm pivoting again, and I'm going to a new manufacturer and I'm starting it over and I'm starting it differently." But that's usually where someone says "Screw it, that's it." But the couple that don't say it, there's such a huge percentage that they're actually going to make it. Or at least I say it to myself because I'm in the middle… I'm right there right now. It's really that willingness where you're just say, "No. We can make this happen. And it makes sense that we got that feedback," or "It makes sense that this one production had this issue." It's really important.
You knew this was coming, or maybe you didn't, but talking about sustainability, and that being at the heart, also knowing about your background of sourcing product, of understanding how Made in China works and all of that, how does that Made in China brand work with sustainability? Was there no way around it? How much do you embrace it actually? Do you embrace it or do you feel like it goes against the philosophy? How do you do that?
Sahand Dilmaghani:
It's actually funny how I almost look at that as connecting back to the last question of getting out there and learning by doing. Because it used to be one of these things I would joke about all the time, about you can go through business school and university and hey, what have you. You learn theoretically what manufacturing means, but there's almost never the case that you actually understand what it looks like in reality and in practice and even just demystifying manufacturing in Asia as a whole, I think, is so interesting as an entire curriculum that we don't really dive that deep into, in any sort of these conventional business programs. There's a huge difference. I love this topic. There's a huge difference.
Manufacturing in China with a mom-and-pop shop, massive corporation, some of the biggest manufacturing plants in the world that everyone knows the names. It's a… What is it? The Foxconns and the… All of them. There's a huge spectrum. And how you establish a relationship with a manufacturer, how you get to know who they are, how they operate, how they treat their people, at what scale do they operate, at what quality control standards, at what sustainability standards. These all have credentials and effectively auditing that brands should do when they're getting to decide who they're going to be working with, because it is truly a partner in the relationship of building the company. You have to look at it that way. You cannot look at it like we're on opposite sides of the table.
I don't shy away from it. I actually lean into it. I think to not hide away from those topics it's really important because ultimately, if there is something that you feel that you need to obfuscate, then you should probably work to address it. The smoke and mirrors play, I think only works so far. It's why I admire the pillars of the Everlanes of the world. Is because they lean into that being something that they knew was, one, a point of concern. And two, often misunderstood. And that to me-
Fabian Geyrhalter:
It's the brand. It's the brand Made in China. It's only one brand. It's Made in China brand the way that I put it too. But there's much more to it. That is part of your brand where you actually want to educate, and you don't want to hide that.
Sahand Dilmaghani:
Exactly. I think that that's one of those things that I actually did… I really did like how… If you go to the Everlane store, they show you, they give out cards and "Yeah, this was made in Dongguan." And then you're like, "Wow. Okay, amazing." As someone who travels the world and goes everywhere, I'm almost… It's not a crusade, but it's certainly… I think it's important to somebody who feels very connected on a global scale, having lived and worked in China, having lived and worked in the US, having lived and worked in Germany, lived and worked in France. There's these connecting through lines that I think, especially at this time or what the current zeitgeist is, I think it's really important to also just try and, in a way, bring people together around these topics. Or at least to work, to try and create more harmony and unity, but not to be overly philosophical or esoteric now.
I really find that as something that's important and, as much as it might be jarring or a turnoff for some, I think it's worth it as a brand to make an effort to try and make it not feel so exotic or so alien and understand what does that really mean? What does that really look like?
Fabian Geyrhalter:
No, this is fascinating.
Sahand Dilmaghani:
I'm excited to build content around it too. That's actually… As you can probably imagine with the pandemic, it's been harder to travel and do the things we'd want to do as we've grown over the past few years, but it's very high up on our list, is something that we're excited to build more content around following in the footsteps of others.
Fabian Geyrhalter:
I would absolutely love to see that. I think that's absolutely fascinating, especially tied to a brand story of sustainability. And then how do you create this educational piece about Made in China, what it really means, and why you do it your way, and who's involved and trace that back. I think it's fascinating. And Everlane is one of my case studies in one of my books. And I think the way that they have theoretical transparency down is extremely interesting. And it's also very difficult like you alluded to.
Sahand Dilmaghani:
Super hard, but then it becomes a USP of your business. It becomes something that people wonder, "Why are people so attached to your brand? Or why are people so…" People begin to wonder what the brand equity is or how it was established. But again, it goes back to the things that you build up over time. I think when you have that clarity of thought, clarity of focus, have your brand pillars very well understood and integrate brand-out decision making and everything you do, that's what it amounts to over time. And then people are like, "Oh man, how did you get there?" "Well, it was intentional."
Fabian Geyrhalter:
And now that you already talked about your brand pillars and such, and I put out the Made in China brand as one singular brand, the word branding in itself, which is what I do day in, day out. It's also very misunderstood and it's also… It needs a rebranding. After running this company for a good number of years now and creating your own brand and actually going through this process, what does branding mean to you today? How do you see branding and the power that it has or the lack thereof?
Sahand Dilmaghani:
I think it's funny, a lot of times when people think about branding, I don't know if this is the same way that you hear it often or see it, but I almost felt as if the broader understanding was always just, "Okay, your logo, your design, your color template, your typography. Okay, that's your branding." That's a very-
Fabian Geyrhalter:
That's the misbranding of branding. Exactly.
Sahand Dilmaghani:
Yeah, it's a very thin window to look into, to what it means to build a brand and what your brand really is. And I think it really is ultimately all of the touchpoints. It is those things, but it's also every touchpoint of the company. It is the platforms that you're communicating on, the partnerships that you choose to proceed with, the marketing campaigns that you lean into. It is the tonality and tenor which you work with every brand or every partner for the company. I really do believe when I say brand-out decision making, it is knowing what your brand is, and then carrying that forward in all aspects of the business, from the operations, customer experience. Our entire CX team, we very rigorously decided to build that out in house. We think that's really important as 80% of our customers don't have this product before or they have not been in this product category before. And we understand there's going to be an education period that we want to really utilize as a unique opportunity, but it's all of those things. It's all of those things.
So oftentimes it's being more selective in ways of things you say no to. There are so many people that came to us that have these huge followings. This is now going to come off bombastic, this is no… No two ways about it, but we would say no, because… And the beauty of it, what I loved, was without even necessarily deliberating yet, you could look around the company and you'd very quickly understand like, "Yeah, this would not make any sense for who we are as a company." And that's okay. Again, it has nothing to do with disparaging. It's just about knowing who you are. And that fact that there was this tacit understanding across the organization, to me, was such a beautiful thing.
Fabian Geyrhalter:
No, I love that. There's always this fine line between a person and what is a person as a brand? And you make decisions yourself, what is good for you and not, and who you should surround yourself with and not. And it's the same thing with a brand. And if you really understand your own true personality as a brand, you can make these decisions in a second. And like you said, and entire team would make the decision exactly in the same direction, which is amazing to hear, especially as a young company and for you as a founder to feel that, "Wow, everyone is so aligned" that this opportunity, that sounds like an amazing opportunity, if anyone tells difference that you had that opportunity to say no is a no-brainer for everyone within the company. That's really cool.
Sahand Dilmaghani:
I absolutely love it. I'm a huge advocate for this. I think for anybody who's either advising startups, investing in startups or operating a startup, it's sequentially, I cannot emphasize this enough, the sooner you start this, the better. You do not wait. Really from day zero, you need to have this as… This is where, again, things can change over time. And especially in the early days, it's really hard because you're still learning exactly who you are. But to have this as top of mind, as something you think about, is super, super important. Because again, it really, I think, helped us when it goes back to the team side, hiring. I cannot say enough good things about the team here at Terra Kaffe, just how they work together.
It's funny when I say that we all arrive at the same conclusion. It's not that there is a groupthink or this homogenous way of viewing everything. There's a lot of debate. I don't believe in the devil's advocate. I think this is oftentimes the provoking for provocation's sake. There is a lot of conscientious objection. And that is where if you truly have a difference of opinion, you present it in a very conscientious manner. And the amount of debate, the openness for everyone to leave room for each other it's incredibly valuable because you create this… I don't want to call it an organism, but you certainly create this environment where I think you have so much clarity and you're building almost this nucleus that just it snowballs over time. It has this very clear gravitational force. It pulls the right people in.
The very first day that we started selling through the MoMA Design Store, I remember it was our first partner. It was so obvious to us like, "Yeah, this is…" Everybody shared that same fervor, that same feeling where it was electricity in the company, because we all knew like, "Yeah, this is…" As far as a first partner, there were other people we turned down, but there were… It wasn't that we were in such an advantageous position, but we all knew that moment when that happened like, "Wow, okay. This is really exciting." And that's now snowballed into more partners that we're bringing on, but bringing on in a selective manner, being judicious, being discerning, this is super important and it weaves its way into the DNA. I'll get off my soapbox now.
Fabian Geyrhalter:
Hey, I invited you in the soapbox. You have all the right to stand there, but we're coming to an end very soon. And I want to make sure I ask you this one question, because my frequent listeners, they expect me to ask this, what is one word that can describe your brand? So if you think about Everlane, we talked about transparency. If you think about Liquid Death, it's mischief. What is one or two words where you feel like if you put the entire brand through a funnel and out comes that one word, what would it be?
Sahand Dilmaghani:
I think for us that word would be ritual. That to me reflects who we are, what we're trying to do. There is this creation or reclaiming of moments that matter that is super clear to the mission of this company and empowering our offering, products and solutions to people to create that for themselves. There's an element of discovery in that. There is this role that coffee plays in our lives that I would say you could look at it as almost a utilitarian commoditized process or this zombie-esque nature in the morning where you're not really thinking much about it, but those are the moments that we want to reclaim for individuals in their daily rituals. It's incredibly important to… Something I even share with the team, is not to be on autopilot. If we're going to be on autopilot, let's just not do something. Because I think this to me is… This is such a critical part of just being a human, is to really care about those details, care about those moments and create solutions that make that possible in a way.
For me, it's the role that coffee plays. Goes back again to that physical and temporal real estate that we're occupying, respecting it, and being an advocate for those rituals in people's daily lives. And going back to that whole how you're experiencing what Terra Kaffe delivers is our attention to that, our devotion to that, is… Ultimately boils down to ritual for me.
Fabian Geyrhalter:
Absolutely love it. And it's the hardest thing, to tap into someone's ritual. But once you're in it, it's the most amazing win for a brand because rituals don't change often. It's got legs in a lot of ways. To finish it off, where can people find Terra Kaffe? Where can they try out or see the TK-01? And where can people follow you personally?
Sahand Dilmaghani:
You can find Terra Kaffe on our website, just terrakaffe.com. And @terrakaffe on Instagram. We also have a little promo code for your listeners, so anybody who wants to-
Fabian Geyrhalter:
50% off. You heard it here first.
Sahand Dilmaghani:
All right. Well, our hands are tied then. But yeah, if anybody wants to use the code HITTINGTHEMARK, they're welcome to use that on our website. And you can also visit us at one of our brand partners. We have our products in Nordstrom, CB2, MoMA Design Store.
Fabian Geyrhalter:
Very cool. Listen, Sahand, I so appreciate you spending this time with us. It was so eye-opening. Loved so many, let's say it, pivots in this conversation. Thank you again. Stay in touch and keep doing what you're doing. I'm excited to see the next products that are coming out and where you're heading with the brand.
Sahand Dilmaghani:
Thanks so much, Fabian. It was great. Really enjoyed the conversation.
---
0 COMMENTS