Hitting The Mark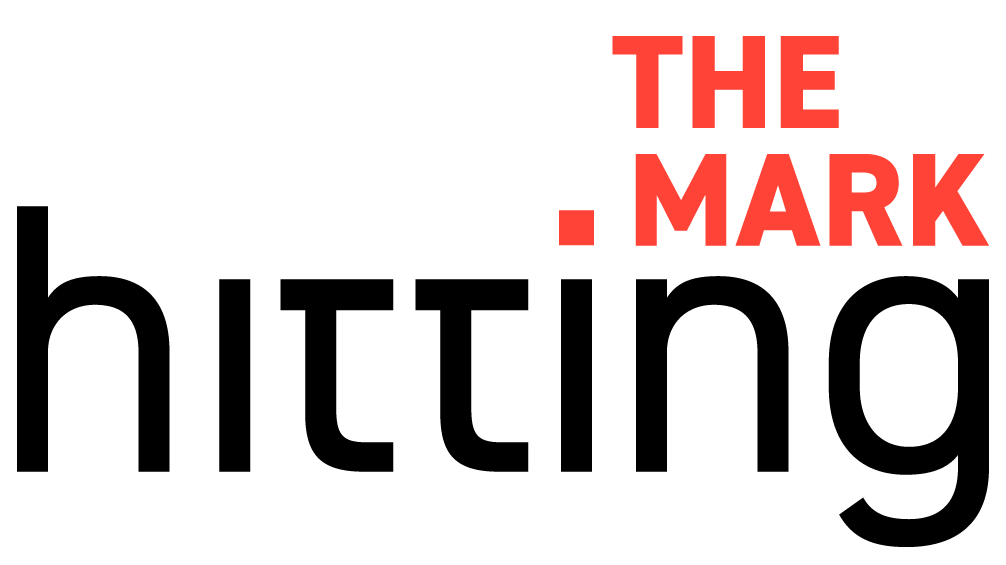 Conversations with founders about the intersection of brand clarity and startup success with your host, brand strategist and author Fabian Geyrhalter.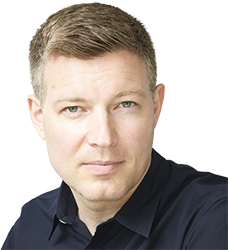 Featuring the founders of brands you know and brands you are excited to get to know:






EP090 – Parachute: Ariel Kaye, Founder & CEO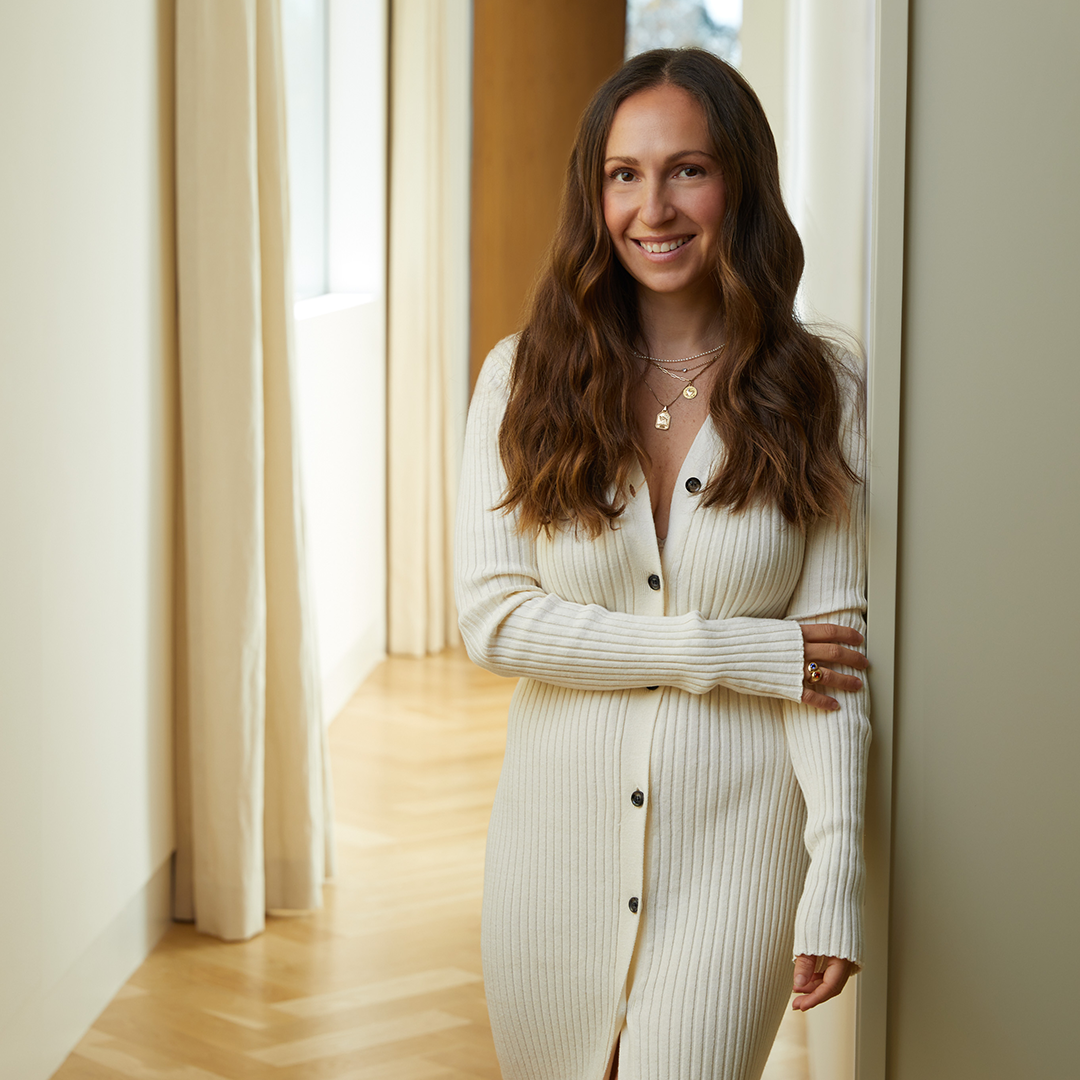 Strategic Clarity + Verbal Clarity
Ariel Kaye founded Parachute in 2014 to disrupt the bedding space by creating a brand people actually remembered and loved. And that is exactly what Parachute has very quickly turned into: a beloved home lifestyle brand with 20+ retail locations.
In this episode, we talk about how Ariel's brand and advertising background was fundamental to her ability to quickly connect with customers, the power of storytelling, and the lasting emotion that a brand experience can have on an audience.
Notes
Fabian Geyrhalter:
Welcome to the show, Ariel.
Ariel Kaye:
Thanks for having me.
Fabian Geyrhalter:
Well, let's start at the very, very beginning because you actually come from branding and advertising, so pretty similar things to what I do and what a lot of my listeners are up to. You were also a big interior design enthusiast, and then you realized that there was no affordable, high-quality bedding brand that people actually loved or remembered when you asked them what they actually bought. So coming from your brand background, you set out to create that exact brand that you felt was missing in the market space. So that was the vision, but I assume you knew most probably very little about linen production or creating a product from scratch or fulfillment or all of that stuff. How were those first months of that research and jumping-in journey like?
Ariel Kaye:
Yeah, I mean you're absolutely right. So I did have experience building brands, creating deep relationships between brand and customer and really thinking about how to connect brands to customers in a meaningful way, but I had no experience in manufacturing at all. I had never worked in retail, I did not know how products were made, I did not know how to import them, I did not know how to ship them. I really was in over my head in every possible way as far as operations and logistics and all of that goes. So I was learning on the go, I mean I got the deepest dive into how these things are done by having to get them done. And so that meant for me a lot of Googling, a lot of internet purchase trying to figure out how these things move from point A to point B and how to do that efficiently and making sure that everything was working.
And then also really reaching out to my community, and that was something that very early on in this journey that I realized was just that there was so many people who were willing to share their time and their knowledge and be really generous in that regard. And so I quickly got out of my comfort zone and started asking for help and asking to connect with people that had expertise in these parts of the business. So that was very helpful, but there was a lot of trial by error. Certainly we do things much differently than we did in the early days today, so always kind of learning and operationalizing and trying to evolve the business.
Fabian Geyrhalter:
Yeah. And I mean you said something super interesting and a lot of founders learn this very quickly, that it is unbelievable how giving the entrepreneurial community is because everyone has been there, everyone has been at that first step of, "I don't even know where to start." And I realized that I started a product startup in the last couple of months, and I mean it is just absolutely craziness. And so for me, even though I've been in the business world and the brand world for so long, and I talk to founders about how they launched their brands, being able to reach out and just say, "Look, I don't know what I'm doing in this part."
It is unbelievable how helpful this community is because everyone's been there, so I learned it myself too, and it's wonderful really to see that support pour in right and left. But how did you find your initial partners? I mean, you were completely new to the industry, I assume and most probably you didn't have too many friends that are right in the linen distribution world, but what? Was it in Portugal? Or in Italy? Or in the States side? How did that work?
Ariel Kaye:
Yeah, so I started the business knowing that we were going to be really grounded around quality and wanted to have this quality value proposition that was as premium as the most luxurious linens on the market. And so in my research and in my kind of basic understanding of the category, I kept coming back to Italy. I kept coming back to Italy as a place where these premium, premium brands were manufacturing. And so I decided that I definitely want to manufacture in Europe, and the first thing that I did when I decided I was really going to give this a shot was go to Europe and visit about 15 factories throughout Portugal and Italy.
Fabian Geyrhalter:
Amazing.
Ariel Kaye:
And so I again, found many of these factories on various searches, but also reached out to networks of people, was introduced to someone whose family had a business based in France that had textiles, and they were able to introduce me to some factories. And so it was sort of all kind of a whirlwind, but I ended up in Europe, I ended up with these meetings and showed up with a suitcase full of textiles that I liked, and I didn't like to kind of show the difference and said, "I want to do this, but I want to do it differently." Or "This is the kind of aesthetic that I'm looking for and this is what I don't want." And that's how the conversation started. And by the end of that trip I had really zeroed in on a factory in Italy, and that's where we got started, but today we are actually working with many of the factories I visited on that initial trip throughout Portugal as well, so-
Fabian Geyrhalter:
Sure.
Ariel Kaye:
… many of those meetings ended up becoming very fruitful, but I think everyone in Europe thought I was a little bit crazy.
Fabian Geyrhalter:
Here comes the crazy American woman with her suitcase full of samples and-
Ariel Kaye:
Yeah, exactly. I was like Mary Poppins full of textiles, and they were like, "Are you sure you want to do this?
Fabian Geyrhalter:
It's like, "What do you mean by limited run?"
Ariel Kaye:
Yeah, exactly. Exactly.
Fabian Geyrhalter:
Oh, that's hilarious, but not a bad way to start, you basically do a lot of D to C shopping, you go on a trip to Italy, I mean it could have been worse, right?
Ariel Kaye:
Yeah, I know it could have been worse, but I do tell people, I think especially if you're manufacturing products, seeing how products are made is so inspiring.
Fabian Geyrhalter:
Yeah.
Ariel Kaye:
And it also is really illuminating in terms of just how long these processes take, what's happening on that other side. And I think so many people buy finished goods, and we do buy finished goods too, but to be able to see that from the fibers to those finished goods and what that looks like, and then being able to communicate that to the customers is so important. And so I encourage everyone to… anytime you can go visit a factory, I think it's always a good move, it's just so cool.
Fabian Geyrhalter:
Absolutely. Well, and you said it, right? It's just so cool to be in there and to actually witness that and to see something being created and what goes into it and the details, and I mean that's also brand storytelling, and we'll talk a lot about that a little bit later, but so this was in about 2014, right?
Ariel Kaye:
That was 2013, and then we launched in 2014.
Fabian Geyrhalter:
And by now I mean you turned into a beloved home lifestyle brand. And you have, on my last count this morning on your website, you've got 25 brick and mortar shops. Is that correct?
Ariel Kaye:
I think close-
Fabian Geyrhalter:
Do you count?
Ariel Kaye:
Yeah, I do. So we have a few opening this month, they might be on the site already. I think we have somewhere between 21 and 22 open, but we'll have 25 by the end of this month.
Fabian Geyrhalter:
Amazing.
Ariel Kaye:
So you're not wrong.
Fabian Geyrhalter:
In beautiful locations too, I mean looking at the pictures and looking at the actual regions where you opened. And I mean look, we all knew retail was proclaimed dead, right? Then came the pandemic, and at that point it was basically double dead, right? It was the retail, the physical retail shop idea was a long gone era, and then suddenly everyone, and some of us knew that, right? But everyone suddenly realized that in person shopping was actually an experience that they really liked and some of them even missed it. And so how was that journey for you? When and why did you decide to take your D to C brand that was doing perfectly well doing D to C into physical retail?
Ariel Kaye:
Yeah, I mean so for me when I was getting started, something that I learned very early on that really stuck with me was that 90% of purchases were made offline in this category. So 10 years ago, and this is part of the whole branding conversation too, everyone was buying these products in stores. There weren't any brands that you were buying online, there weren't really any brands you were connecting to, it was really just about the retail experience. And so I knew that there was a huge subset of customers who were going to take much longer to feel comfortable to buying these products online. They just weren't familiar with that experience, they wanted to touch and feel, they wanted to see the product in real life. And so while I decided to start D to C because I was so inspired by the D to C shift, and also by the opportunity that brands have to reach so many people online, I knew that it was going to be critical for our success to have a physical place for people to come and experience the brand.
I didn't know at that time how many stores that would be, or would we go across the country? I mean it was definitely like, "We're giving this a shot and we'll see how it goes." But the idea was always to have our stores be really focused on the relationship, about building the brand, about connecting with the customer, educating, inspiring, really bringing the brand to life, giving people the opportunity to touch and feel, to see the breadth and the depth of our assortment, and then if the transaction happened, that's kind of icing on the cake. But what we did see early on is that people were very excited to shop offline. And we also saw this immediate lift online in the markets where we were opening stores. We just saw this huge halo effect across all of the unit economics in the business, and we saw our stores being profitable.
So it was just check, check, check, check all the way down the list. And we realized that this was really important to the customer in the past few years. And during the pandemic, we did have to close our stores for a period of time, but what we heard when we reopened them, even though we had seen our business online really accelerate, we saw and heard from customers in store that they were still waiting to shop in person.
Fabian Geyrhalter:
Hm.
Ariel Kaye:
That was just the way that they wanted to shop.
Fabian Geyrhalter:
Amazing.
Ariel Kaye:
And so for us we've seen our brand awareness increase tremendously since we've really accelerated our store count. And we really believe that the omnichannel experience for the customer is the way of the future. And I don't think retail's dead, I don't think it is ever going to be dead, but I think what we do, and I think what is different as far as the home category goes, is our stores are small, they're very intimate, they're 1500 to 2500 square feet. And so they're a different experience than some of the bigger box players in the space. And I think people are gravitating towards more intimate retail settings, and I don't think that that kind of boutique shopping experience will ever go away.
Fabian Geyrhalter:
I absolutely agree, and I mean it's experience, that's the word, right? And you set your shops up so that it is a brand experience, even if people might not buy, they buy afterwards or they get to know the brand, they talk about the brand, and it's that omnichannel experience that's just really so important. And I think it's absolutely interesting how some D to C brands completely fall flat when they try it out. And some D to C brands, it really comes to life. And with you, with it being a product where it is about feeling the quality and actually seeing it in a space, that goes right into the storytelling arena, which is really your background at Digitas, right?
Connecting people with the stories that brands tell, but now you are, or you were suddenly in that driver's seat where you were telling these brand stories, and how far can you take that idea of comfort? Which is really at the heart of it, right? How do you keep coming up with new ways of telling your brand stories? How do you go about it? I'm intrigued how to tell brand stories on an ongoing basis for the same brand with kind of the same DNA?
Ariel Kaye:
Yeah, I mean I think so. It's a good question, and brands do have to keep evolving. One of the things that I've always said from the beginning is that, "I want to build a brand that grows with the customer. I don't want to be a brand that we grow out of." And a lot of brands, customers do grow out of them. They work for a season, they work for a period of time, and then you kind of move on to something else. And so for us, it's been really important that we grow with our customer, and that to me means having a very clear point of view. So we've got this extremely clear point of view, everything that we do comes back to this idea of quality and comfort, that is who we are as a brand through and through. However, we do need to keep things fresh, we do need to keep telling our story in new ways, and we do need to do that in a way that both attracts new customers and also keeps our existing customers engaged and wanting to come back.
Fabian Geyrhalter:
Mm-hmm.
Ariel Kaye:
And so I think for us it's been about how do we maintain this through line so that it's still familiar and consistent, and we can continue to establish trust with our customers that they know what to expect from us and they know who we are and they know that we're not going to waiver from that part of our DNA, but how do we continue to tell a story in a way that's new and exciting? And so we do that in many different ways, we do that through our products, as we introduce new categories and new products, we're able to tell new stories. We, generally speaking, have a thematic kind of undertone that's not necessarily obvious to the customer, but I think it just keeps that narrative feeling cohesive when you're seeing the brand messaging across different channels. And so that's more of a behind the scenes, but it really manifests itself beautifully in a consumer facing way. But really, I think actually having this consistency allows us to tell many different stories and in a way that's really effective.
Fabian Geyrhalter:
Mm-hmm. Yeah, it's like if you have that North Star, you have a guiding place where you know where to go.
Ariel Kaye:
Yeah.
Fabian Geyrhalter:
And it actually, weirdly enough that restriction gives you focus and clarity, and then you can actually keep going into all kind of sub directions versus if you don't have that, which makes me wonder, given your background, when you started this company and it was just you, and then maybe at some point it was you plus one, and then plus two and plus three, at what point did you kind of formalize that? When did you actually put it down and say, "Here is our quote-unquote brand book, and may it be just one page." Right? But, "Here is how we need to behave." Did you feel like you did this earlier than some other founders would've done it based on your background?
Ariel Kaye:
That was part of… yes, I do. I mean maybe, maybe not, I mean we did it very early. I mean sort of my initial deck that I showed investors and I started showing people as I was conceptualizing the business in 2013, I mean that was part of that story. So yes, I think we did that fairly early, because of my background I was really focused on content and really focused on the narrative and on storytelling and bringing the brand to life in a really emotional way from day one, because that's what I do, and that's what I have been doing. And so I don't have a business background, I don't have a finance background, I didn't go to business school, but I have this creative background and brand building background, which is a little bit more unconventional I think for most CEOs and founders, or at least historically was, but I think it really paid off in a very clear way because we were so focused on building the relationship with the customer from day one, and also so focused on having that point of view.
So that my first hire when I started hiring after launching the business was someone that was really great at finance and could really help out on the operational part of the business, and so I could keep focusing on the brand building. And we've since now have a really strong team across both sides of the business, but that was definitely something that I believed in early on and wanted to invest in and wanted to make sure that we were really prioritizing because I knew that it would have an impact on the customer long term.
Fabian Geyrhalter:
And it's interesting when you start going into actually running the business, right? When it's about numbers and when it's about data and when it's about AB testing, very often that is kind of the enemy of a creative, where it's, "God, we have to move into this direction just because that's what the customer data shows us." But did you bring in some of that rebellious creative? I know you came from the strategy side on the creative, right? Which is already closer to data, but did you ever go against some of the early data and you just did a gutsy move and said, "You know what? This is my instinct, I want to go here, I know all the data says this, but let's move this direction."
Ariel Kaye:
Yeah, for sure. I mean I think because of my background in qualitative and quantitative research, I think there's a part of me that knows you have to trust your gut, that the data can show some but not the whole picture, and that it's important to always give yourself and your team members the authority and the autonomy to say, "This is what I'm seeing, but I really believe that this is the right decision for the brand." Those things need to play off each other, you can't just only trust the data, you can't only trust the anecdotal evidence, or you can't only trust your intuition.
However, there are moments where you have to weigh, which one is more important based on the circumstance? And I think we do a pretty good job at trusting our gut and being open to pushing back on the numbers, but I mean I think we look at data in every part of the business. I mean that's been a huge part of our business and our investments from the beginning was how do we build a really incredible data practice? We've got a data team that is as large as our product design team, so-
Fabian Geyrhalter:
Wow. Well, and you have to as a D to C brand, right? It's kind of implied.
Ariel Kaye:
Yeah, exactly.
Fabian Geyrhalter:
But it is such a dance that you continuously dance if you do it well of like you said, it's a push and pull, right, at all times, which I think is fascinating.
Ariel Kaye:
Yeah. And there's also times that I've fully gone against my intuition and trusted the data, and sometimes it pays off and sometimes it doesn't.
Fabian Geyrhalter:
Yeah.
Ariel Kaye:
And we're also at a place now where there's products that we introduce that I love less than other products, but I have to look at this audience and say, "We're past the point where we're only designing for my personal aesthetic."
Fabian Geyrhalter:
Yeah, exactly. Yeah.
Ariel Kaye:
And so I think it's important to trust yourself, especially as the founder, and you want your team to trust themselves too. And so I think some of that has to be leading by example, because you don't want people on your team who just feel so attached to the numbers or feel so… they feel like they can't look beyond what the numbers are telling them, so…
Fabian Geyrhalter:
Yeah. No, absolutely. And when you look back and here you were hustling and starting to put your product out, how was that launch? What was after the launch like? When was the big breakthrough moment where you felt like, "You know what? My little startup is actually starting to look, act and show numbers like a brand, we're turning into a brand" Did you have that one moment? May it have been a big investment round? Or may it have been pre-launch or launch, and you suddenly saw the excitement with consumers? Or what was that moment where you felt like, "Hey, this is it. You know what? This is turning into a brand.?"
Ariel Kaye:
Oh, yeah. So I feel like that moment happened quite a few times over the first few years to be honest. So for me, I'll never forget the first day of looking at orders come in after we had launched. And we had a pretty amazing launch, we got this incredible press during our launch, and we just saw sales really take off from an order a day or two orders a day to 30 orders a day, and 50 orders, I mean it happened very quickly.
Fabian Geyrhalter:
Amazing.
Ariel Kaye:
But what I saw the first time that I looked at the order list, and I was for a while printing out all the orders every night, going to my storage unit where all the inventory was first thing in the morning, packing boxes, getting them shipped off, and really doing everything, but I'll never forget the first time that I looked at the order list and I didn't know anyone on the list.
Fabian Geyrhalter:
Yeah. Oh, totally.
Ariel Kaye:
In the beginning, it's a friend of a friend.
Fabian Geyrhalter:
Oh, totally. I know.
Ariel Kaye:
Or you can figure out where are these people were connected to you from, or how they discovered, and then all of a sudden it's like, "Wait, I don't know anyone that lives in this state."
Fabian Geyrhalter:
That is so funny, that literally happened to me two days ago, Ariel, where I look at my… we're doing a Kickstarter right now, right, and I look at this one person and I'm like, "Huh, where did he come from?" And then I tried to research it, and I'm like, "I don't know where he comes from." And I'm like, "This is success."
Ariel Kaye:
Yeah, exactly. So that definitely was a big moment for me where I was like, "Wait a second, these are not my friends anymore, I'm not paying these people to buy products, I'm not offering them a full refund no matter what." So there was that, and then I would say we had some big events, which were press moments for us, where all of a sudden it was just traffic and orders and we were sold out of everything in minutes and things like that.
Fabian Geyrhalter:
Yeah.
Ariel Kaye:
But also, I think maybe that was more of like, "Hey, this is really product market fit, people really want this." And when they discover us, they are thrilled and they are ready to shop and they are trusting us to purchase, and that's incredible. And then I would say, yeah after receiving our bigger… our last round of funding in 2018, that was a really validating moment where all of a sudden we had enough cash in the bank that we could really build, and we had enough capital to really do exciting things and be opportunistic and really build a team and yeah, that was a really exciting time.
Fabian Geyrhalter:
Do it the right way or the way that you know you could.
Ariel Kaye:
Yeah, exactly. I mean we had raised kind of these very small rounds, which I don't necessarily recommend, which gave us enough to kind of inch forward. And so yeah, getting that kind of bigger runway was a really thrilling moment.
Fabian Geyrhalter:
Yeah. Well, and now it's just unbelievable following your brand and Instagram and then seeing how many of my followers follow your brand, and I'm like, "Whoa." I mean it's just you're by now in a certain… for a certain audience, demographics, psychographics, you are a household brand. I mean everyone knows you, and you built this in a very short period of time in what one could have considered coming from the Macy's department stores of the world, a pretty unsexy kind of category, and you really flipped that around. So having built this and coming from your brand and advertising background, what does branding mean to you? It's such a sad, little misunderstood word, and people always think about it in so many different ways, but what does it mean to you?
Ariel Kaye:
Yeah, I love that question because I think you're right, it does mean many different things. I think for me it's always been more emotional. How does branding and a brand, how does it make you feel? What images? What feelings? Does it help you conjure? Where does it transport you to? What is that sensation in your body that you feel when you think about a business or a company? And how do we as brands really create that experience for the customer that it is so much bigger than the physical product? And it's funny, when I was working in advertising, when I joined this big agency, I was working on the American Express account, and I was so excited because in my mind, American Express was these events and they sponsor all these cool things, and then I was like, "Wait a second, I'm working on a financial services credit card."
This is when I actually started doing the work, and I was able to work on some of the cool experiences and things as well, but my first project was working on a credit card and a new value proposition for a card. It was very different than what the idea of American Express means to me as a consumer and as a person. And I-
Fabian Geyrhalter:
Amazing.
Ariel Kaye:
Yeah. And I was like, "Wow, that's so incredible." And so I think for me that experience personally from 15 plus, I don't even know, many years ago, I think branding can manifest itself in the physical brand and the logo and these things that are identifiable, but when you see that logo or when people talk about the brand or you are reminded of the products or you use the products, what experience are you having? That's branding to me, and that's the power of building a brand. And I think that's what… if you can nail that, and if you can create that world and that experience for the customer, I mean you can build a brand that will be around for forever. I mean that's what multi-generational brands do for you.
Fabian Geyrhalter:
Absolutely. Absolutely. And I mean as part of that it's everything from omnichannel approach to being part of the customer journey and letting the customer co-create the journey, right? Suddenly you're selling furniture as Parachute, right? You're going outside of where you maybe thought you would be going because it just makes sense, it's part of that comfort, it's part of your home, it's part of all of that. What is some advice or one piece of advice, if I may put you on the spot, for other founders who are maybe not in a similar industry, or maybe they come from more of a left brain than a right brain, and do you have any brand advice for founders where you say, "Look, here's one thing that you should definitely be doing as a founder early on."
Ariel Kaye:
I mean I think you have to connect with the customer, I mean that relationship I think is just so not to be overlooked. And I think in the startup world, and I think this is changing, I'm thrilled this is changing, but there has always been, or historically there was this push to just grow, grow, grow, build, build, build, line to the right at all costs. And that was never our approach, and I think the businesses that thrive also don't take that approach, because if you do that, you miss the mark on the customer journey and the customer experience and the customer relationship and the customer is what's going to make you successful. And so I think just really making sure that everything that you do is in service of the customer, that's what's going to build the lasting relationships that's going to keep people coming back, that's going to drive the health of the business long term.
So that would be my advice, is just be customer focused and obsessed and customer centric. I think everyone says, or so many people say they're building a customer first business, and that has to be more than a buzzword.
Fabian Geyrhalter:
Yeah.
Ariel Kaye:
That has to be real practice, otherwise you're going to miss opportunities. And customers are just, they're so aware and they're so discerning and they really have… they have options, there's so many brands out there now, there's so many companies, there's so places to spend their money, and so I think you have to really go hard on the customer journey and the customer-
Fabian Geyrhalter:
Be focused.
Ariel Kaye:
Yeah.
Fabian Geyrhalter:
Yeah. And have clarity around who it is too, right? Because very often founders have this ideal customer in mind who ends up being totally different in real life, right?
Ariel Kaye:
Yeah.
Fabian Geyrhalter:
And it's this founder vision, that tunnel that they just keep going. And I always tell founders, it's, "Look, it's not feature, feature, feature, it's brand, brand, brand." Because that's what they're going to see first, right? It's they're going to be greeted by that, and if you're able to build a strong brand early on, not even a strong product, I mean yeah, you got to have a great product, I mean obviously, but building a strong brand, it's an insurance layer.
Ariel Kaye:
Yeah.
Fabian Geyrhalter:
I mean you have so much more leverage to screw things up, which you will because you're a founder in a new business and things happen, right? And people will still love you because of what you stand for and how you feel, and like you said, American Express, "Oh, it's fun, it's VIP events, it's like that's the brand."
Ariel Kaye:
Yeah, exactly.
Fabian Geyrhalter:
It's like, "No, it's financial transactions." And welcome to that world, right? It's totally different.
Ariel Kaye:
Yeah, it's true. And I think anyone can acquire customers, maybe today it's a little bit harder to acquire customers, but anyone theoretically can acquire a customer.
Fabian Geyrhalter:
Yeah.
Ariel Kaye:
You can spend money to get people to shop and to convince people to shop, but do people come back? And I think that the people come back because they love the brand, the people come back because they love the product. And people coming back to me, there's no better sign of a healthy business than a repeat rate, so that's where we… that's just will always be our point of view, and we don't cut corners, we won't do anything to risk that relationship. And like you said, we all make mistakes, there will inevitably be mistakes, but I think that's also how you own those mistakes and how you connect with the customer to fix those mistakes. That's also a big part of it too.
Fabian Geyrhalter:
And as part of your brand story, it's all about how to make a house a home. So coincidentally, two years ago, I think it was two years ago, you published your first book by that same name, How to Make a House a Home. What crazy timing was that back then? I mean, it's so weird, right? Because I mean, everyone started suddenly thinking about the interior design of their homes, which before they hadn't as much. That must have felt really strange because I mean, it was a horrible moment in time for everyone, but yet it must have worked out quite well for your book, I assume.
Ariel Kaye:
Yeah. Well, yes and no, I mean it worked better for the brand than for the book. I think for our brand really experienced strong momentum because all of a sudden everyone was at home.
Fabian Geyrhalter:
Yeah.
Ariel Kaye:
There was no place to be, and everyone all of a sudden looked around and was like, "Well, if we're going to be here for a long time, I guess we should make this as comfortable as possible."
Fabian Geyrhalter:
Yep.
Ariel Kaye:
And there were no stores to go to, so people that had normally bought online or bought in store were all of a sudden forced to buy online. And we were ready for that kind of volume and demand, and we were able to really be an important part of our customers' lives at that moment when home was everything and was really working on overdrive. And all of our rooms were multipurpose and multifunction, and we really just had to make them work for us. And it was a great time for the book in the sense that the content of the book couldn't have been more relevant.
Fabian Geyrhalter:
Yeah.
Ariel Kaye:
I mean the book is not a traditional interior design book, it's about purposeful living, it's about how to live intentionally within your space, it's about how to make your space work for you and how to have that relationship with your space and how to think about the function and the purpose of each room from a design perspective so that it works for you. And so it was very relevant content, it was a weird time to have a book launch.
Fabian Geyrhalter:
Yeah, how was that? I mean obviously, you didn't fly around to every Barnes & Noble in the US, but-
Ariel Kaye:
Yeah. I mean it was… the real answer is that it was pretty disappointing.
Fabian Geyrhalter:
Yeah.
Ariel Kaye:
We had lots of events planned and media and all these things, and all of that didn't happen, which was fine, obviously, it was a lot of work and a lot of excitement leading up to it, but all good in the grand scheme of things. And we were able to pivot and do digital events, and that was kind of the time where everyone was doing Instagram Lives. And so did a number of those and I was able to do plenty, and it was the right, obvious, safe thing to do, but it was, after spending almost two years writing a book, having a party would've been fun too.
Fabian Geyrhalter:
Yeah. No, totally, but I mean on the flip side, I'm sure that that idea of people being in horrible situations, some more so than others, but the idea that you're stuck in four walls and you coming along saying, "Hey, I can give you tips." I mean even that is amazing, right?
Ariel Kaye:
Yeah, it's great.
Fabian Geyrhalter:
Because you can just give, you can give a lot of the content that you just wrote to people, right, and kind of empower them to feel a little bit of positivity in really dark times.
Ariel Kaye:
Yeah. Totally, and I have this whole chapter in the book that's really focused around how to use what you already have. And so there was a lot of great information there that people could use, and I think was very helpful, which was exciting to see it play out and to see people share just how the book had helped them in their homes when they were feeling stuck and feeling a little bit… just feeling a lack of inspiration.
Fabian Geyrhalter:
All kinds of feelings.
Ariel Kaye:
Yeah, lots of feelings, big feelings.
Fabian Geyrhalter:
Exactly, lots of big ones. Where, and I have to ask this, it's so on the nose, but where in your home did you spend most of your time writing or editing? And how important was that area of your home to you just kind of getting into the zone or getting into that flow?
Ariel Kaye:
So I lived in Venice for many years, and I lived in a 650 square foot little bungalow.
Fabian Geyrhalter:
Yep.
Ariel Kaye:
So the house was… and this was part of what inspired the book, my dining room was also my office, was also this and that, and was the host, all of the things.
Fabian Geyrhalter:
Yeah.
Ariel Kaye:
I was living in a small space that required a lot of versatility in order to make it work, but I wrote the book in 2018 and 2019, and during that time I was pregnant, I had a baby, and so I was kind of writing whenever I could-
Fabian Geyrhalter:
In bed, next to…
Ariel Kaye:
Yeah, exactly. After, I mean this was also in the time where we were in the office every day, so a lot of my writing was happening after work, or there would be days before a deadline where I'd have to just block an entire day to get things done, but yeah I was all over, I was on the couch, I was in the bedroom, I was in bed-
Fabian Geyrhalter:
It's not the romantic answer I was looking for.
Ariel Kaye:
No, I'm sorry.
Fabian Geyrhalter:
Well, so I sat in front of my fireplace.
Ariel Kaye:
Yeah, I wish. I was in the office, in the library.
Fabian Geyrhalter:
Oh my God. So what's next for the brand? What are you excited about in the next six months? It seems like you're constantly pushing forwards, but what is something that you can already share with us that you're really excited about?
Ariel Kaye:
Yeah. Well, so we've got a few more stores opening in the next few months that I can't wait for, some are in markets where we've been trying to open stores for a long time, like Boston. And so it'll be really exciting to see those stores opened finally, after many, many years. And then we've got really beautiful new products that are coming. The holidays are always a really big time at Parachute, and so we love seeing people get cozy and comfy for the holiday season and gift those products to their loved ones. But yeah, next year we've got more stores, we've got new categories and products. We're just going to keep doing more of what we do, and yeah, so-
Fabian Geyrhalter:
Awesome.
Ariel Kaye:
… there will be plenty of newness and plenty of exciting things, but really I think we're focusing on who we are, and yeah, I mean it's been a wild and kind of strange few years, so…
Fabian Geyrhalter:
Yep.
Ariel Kaye:
Who knows what will happen next year, to be honest.
Fabian Geyrhalter:
Right. Right, exactly. But I mean this is the season, like you said, right? It's Thanksgiving around the corner, Christmas, all of that, it's a huge time for you guys, so…
Ariel Kaye:
Yeah, it's a lot of hosting, a lot of gifting, a lot of time at home, so I mean we saw lots of people traveling this year, which it's very exciting to be back in the world. And people are usually home for the holidays in some ways, so yeah it's a big time of the year for us.
Fabian Geyrhalter:
Or to quote out of your book, they have to make wherever they go their home, right?
Ariel Kaye:
Exactly. Right, take your home with you to make your vacation or travels more comfortable.
Fabian Geyrhalter:
Exactly. Exactly. How can people follow you personally on social? Or how can they get to know Parachute?
Ariel Kaye:
Yeah, sure. So I am my full name, Ariel Kaye on social media and would love to connect with people there. I share some personal life and work life. And then Parachute Home is where you can find us on all social channels, and we are very active and love connecting with customers, love hearing feedback, love hearing requests. We are always excited to chat and to learn more about our customers or potential customers, so please be in touch.
Fabian Geyrhalter:
Well, I just realized as you answered the last couple of questions, what an amazing honor it was to have you on the week before Thanksgiving, because things must be so crazy in the office right now for you guys, so thank you so much for carving out almost 45 minutes here to be on the show. Lots of great insights, really, really appreciate your time.
Ariel Kaye:
Yeah, my pleasure. It was so nice to chat.
---
0 COMMENTS