Hitting The Mark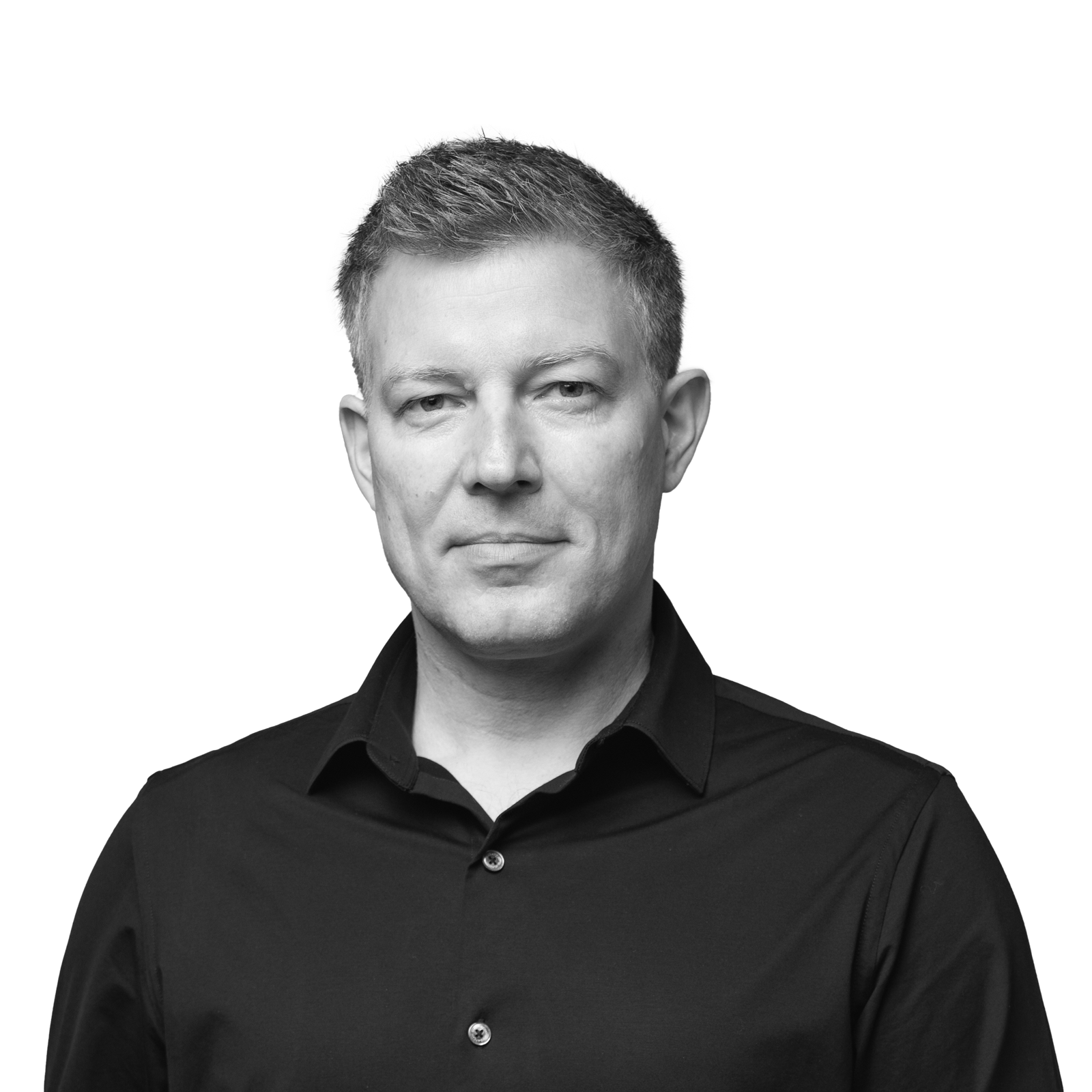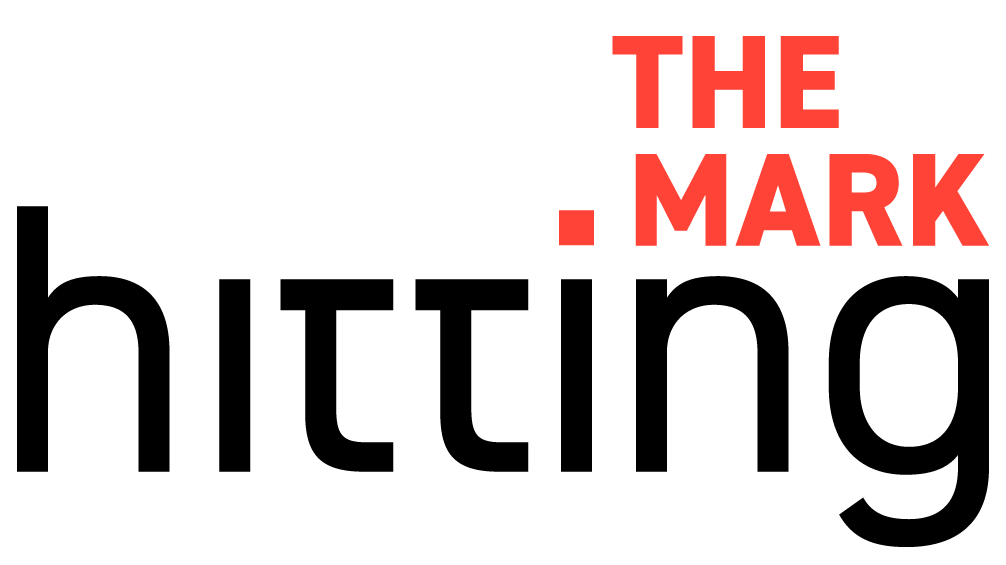 Conversations with founders about the intersection of brand clarity and startup success.






EP091 – Better & Better: Vladimir Vukicevic, Co-Founder & CEO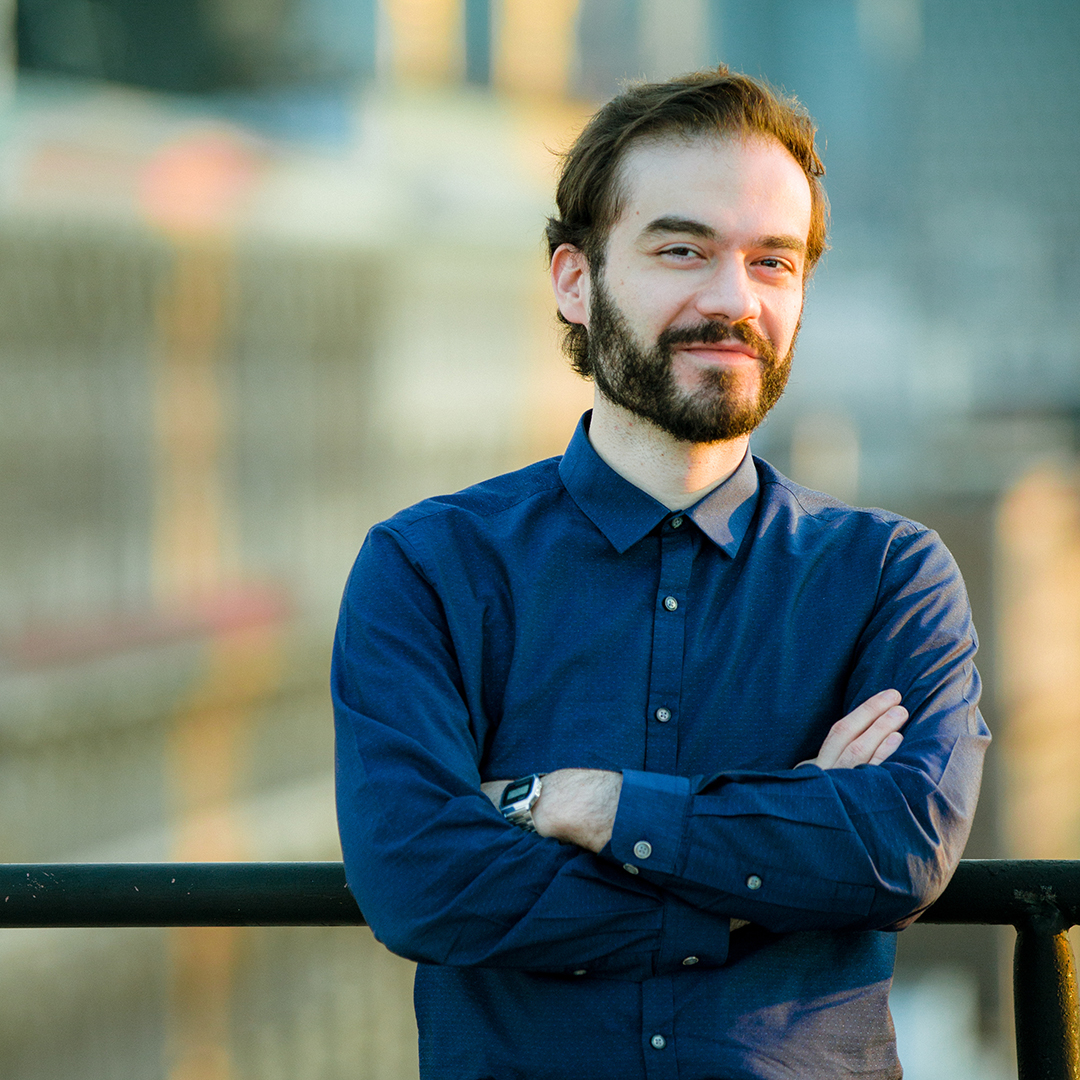 Strategic Clarity + Verbal Clarity
Vladimir Vukicevic founded Meural and Rockethub, both companies that have been successfully acquired. Now with his third startup, he joined 2,000+ toothpaste brands in the marketplace.
To an outsider, it may seem like an overly competitive area to jump into and perhaps a bit random given his software and hardware background, but there is a deeply personal story behind Better & Better and to him, all his previous work has led up to this brand.
Notes
Fabian Geyrhalter:
Welcome to the show, Vlad.
Vladimir Vukicevic:
Thank you for having me. It's great to be on.
Fabian Geyrhalter:
Oh, it's such a pleasure to have you. You are a serial entrepreneur. You previously founded Meural and RocketHub. Those are both projects and brands that I remember vividly. Both have been successfully acquired, Meural by NETGEAR, I believe.
Vladimir Vukicevic:
Yes.
Fabian Geyrhalter:
But now with your third startup, you joined, I guess thousands of other toothpaste brands in the marketplace. To an outsider, it seems like, obviously an overly competitive area to jump into and perhaps a bit random after your software and hardware game. But there is actually a deeply personal story behind it. And to you, all of that previous work led up to this brand. Tell us a bit about how you got here and what makes Better & Better so much better.
Vladimir Vukicevic:
Yeah, thank you. That's right. Better & Better is my third startup. The first company was a company called RocketHub. It was one of the first crowdfunding platforms in the world, so we were giving financial access and reach to entrepreneurs and scientists, for their projects. So, that was an incredible journey and a journey where I got to see a lot of other entrepreneurs and creators, create ideas and bring their ideas to the world. So being a marketplace and a platform was very informative and useful.
Then my second company, a company called Meural, like you said, was a hardware and a software company. That was my first foray into actual physical products. We built a big, beautiful digital art frame that would bring the world of art and photography into people's homes, so that they could access museums and galleries from anywhere around the world, directly displayed on this beautiful piece of hardware that looked and felt like a painting and not like a TV or another monitor. So, it was an entire ecosystem that we were developing.
Then once that was acquired by NETGEAR, I felt pretty confident. I felt that I had two successful startups under my belt, and I could really focus on something that was very personal to me and very near and dear to my heart. So Better & Better, I would say is probably the most personal company, personal brand that I've ever built. I have a long and challenging medical history. I first came to the United States because I was treated for cancer as a child, successfully. Thankfully, everything ended in the right way. But as you can imagine, being treated for cancer as a child leaves a lot of long-term repercussions and side effects, et cetera.
One of those is vitamin and mineral deficiency. So, I've been taking a fistful of pills for most of my life. I hate it. I hate it as from a practical perspective. So, just remembering to take it, paying for everything, making sure that it's dosed properly. Then there's also physical issues and challenges with it. Oftentimes, it makes me feel a little off or it gives me a stomachache. Just a big dose of vitamins in your stomach, in your gut is a big challenge to your system. So, this idea of creating a more natural, passive day-to-day ability to absorb and receive micronutrients, such as vitamins and minerals, has always been in the back of my mind.
I started to even tinkering with it while I was at Meural. I was playing around with different formulations and realized that the mouth, before you swallow something, actually begins to absorb a lot of what you put in it. It's called sublingual absorption, so below the tongue and transbuccal absorption, so through the cheeks and through the gums.
This idea was always in the back of my mind. What does this mean? What could we do with this? And so when Meural was acquired, I started diving a lot deeper into this concept and deeper into this topic, and realized that toothpaste, as it's been around for a long time, is a universal habit. It's also the perfect delivery mechanism for these supplemental benefits. So, not only does it give you clean teeth and fresh breath, but you can also start to deliver meaningful doses of vitamins and minerals to people, directly through toothpaste, just by brushing. So, just by being in your mouth for two minutes, you will absorb some of the vitamins and minerals.
Fabian Geyrhalter:
Amazing.
Vladimir Vukicevic:
Yeah. It will start getting into your bloodstream. So, that's the concept for Better & Better.
Fabian Geyrhalter:
That is unbelievably cool.
Vladimir Vukicevic:
Yeah.
Fabian Geyrhalter:
Yeah. Let's talk about brand positioning, because I heard in an interview that when you went through… when you were raising funds, which I'm sure never ends, but when you were raising the last funds, you played with several top level pitch lines. In the end, the positioning of it, and I'm going to paraphrase you here… please correct me, of it all being about maximizing and reinventing habits, turned out to be a really good positioning and a great story that people could relate and suddenly see, wait a minute, this is not a toothpaste brand. This can be big. I think when investors see, wait a minute, I can not only relate, but this can be a big thing, it changes anything.
I find this story, the one surrounding the infused toothpaste idea, where you mix these two and where you just maximize these habits, I find it incredibly exciting since it is functional, it's new. This is where I think it gets interesting, and this is a dilemma that everyone runs into. I would love to pick your brain on that. On your website today, as you're expanding into a lot of more products, I'm greeted by something that was a little bit more, how shall I say, to be expected, CPG buzzwords, like premium, natural, vegan, eco-friendly, oral care. After your intro, everyone is most probably at the edge of their seats. They're like, that is so innovative and cool. Then when you go to the website, it's a little bit like, oh, well, that's a CPG product.
Vladimir Vukicevic:
Sure. Sure. Sure.
Fabian Geyrhalter:
Is that because you're currently in this space where you are broadening your product assortment and you're trying to navigate, how do you do that, as far as the brand positioning goes? Or what is at the heart today, that combines all of these new products? How do you make sure that as you expand, you're not losing that special sauce that at least was at the heart? It might change. Of course, everything changes.
Vladimir Vukicevic:
Yeah, that's a really, really good question. Thank you. I think a lot of it has to do with attention spans. As a direct-to-consumer digital brand, we're dealing with very limited attention spans of the customer base. So, we have to fall within certain categories or certain buckets first and foremost, to be considered by the customer. Then once the customer is acquainted with the brand, in terms of just what category this concept falls within, then the points of differentiation really start to matter. That means that we first and foremost, fall within natural emerging segment of oral care, that is a lot more concerned about ingredients, the materials that are used to package those ingredients, and then the delivery mechanisms for that. So, that means our toothpaste first and foremost, is natural and clean. We use organic and natural ingredients. We've stripped out a lot of what is in traditional toothpaste, so that at its core, it's just a really, really good product, that is going to clean your teeth without doing any harm.
Fabian Geyrhalter:
So you check the boxes first, basically, of what is to be expected of a disruptive company today, that says, "Look, we're in the better for you category, in a way. Let's really show that. It's not just our name. There's more to it." Then you slowly trinkle down to, "Hey, are you ready? Because here's the big thing."
Vladimir Vukicevic:
It's really the product pages and the second level down, which begins the talk about the vitamin and supplement story, in a way that is a lot more direct than we do when you land on the homepage. Of course, we have landing pages and we're testing in A/B testing all the time and all that. But what we found works the best for us right now, in terms of performance is, we have to check certain boxes and remove objections before we get the customer over the edge, in terms of the purchase and in terms of the commitment to the brand, by actually putting their money and their credit card behind it. Yeah.
Fabian Geyrhalter:
We talked a little bit offline, where I called entrepreneurship a little bit of a game and maybe branding also a game. Then we talked about, well, it's a very strategic game. It's very calculated.
Vladimir Vukicevic:
Totally.
Fabian Geyrhalter:
But what you just said to me, that was extremely interesting. You know I talk to founders of brands all the time, and I do this for a living. But that idea that, hey, we're so innovative and we really have a complete competitive advantage, and then going the other way, well, let's get them in the way that they want to be, slowly. Not hang that at the front of your door, which I'm sure you did in the beginning, but after all the testing, that's where you arrived. Super interesting.
Vladimir Vukicevic:
Yeah. It's funny. Our ads online, so beyond our website, are a lot more vitamin and nutrient focused. Those are the things that drive the most success, in terms of actual interest on social media and wherever we place our ads. But then when they come to the website, it's a little bit more broader in general, at first, just in order to ease the customer. Exactly. Give them peace of mind. Then they can dive deeper into each individual product and the particular benefits of each individual product.
Fabian Geyrhalter:
Fascinating. It must be fascinating for you, coming from hardware and software and suddenly being in that CPG game, I mean.
Vladimir Vukicevic:
Yeah, absolutely.
Fabian Geyrhalter:
How did you decide on the name Better & Better? Because I mean, better for you obviously is a category. You're obviously striving to do something that is better and better. There's the double pun. It's not only better toothpaste, but there's also something better in it. I hope I'm not telling the whole story, which is great if I would, because that's how it should be, in a way.
Vladimir Vukicevic:
You got it. Yeah.
Fabian Geyrhalter:
Oh, good. But it's also a more complicated name, let's put it that way. Because it's two words, there's an ampersand in between. When you say, "Hey, can you pick me up a Tom's or Crest, and then Better & Better," but it rolls pretty nicely. How did that naming process go? Did you hire an agency? Did you come up with it in the middle of the night and send yourself a text message, like how did it work?
Vladimir Vukicevic:
No, it's interesting. We had a different name early on. I won't get into what that name was, but we had a different name early on that ended up being used by a different oral care brand. They were using it more as a tagline than as an actual brand or product name, but it was a little too close for comfort. So, early on in the process, we had to scramble and figure out a new name. So, we went through the whole… mainly internally, not with an agency. So internally, we went through an exercise of, okay, what do we stand for? What are we doing? What is the core nugget of who we are and what our products will be? Better & Better, it kept being in the third choice. But then it was like, oh, well, this is really good. Then it kept being, this is really good.
So after a few weeks and even months, it ended up really sticking as, this is really what we're doing. We're creating a whole concept that improves upon something that's existed for a very long time. It does it in a progressive, gradual way. I think Better & Better really speaks to that kind of idealistic progress that you can achieve through small, daily, consistent habits. I think that's really where we want to push the brand. It's that progress that you can make on a daily basis without being overwhelmed. I think that's really the core nugget of the vitamin toothpaste, is that you can get a small but meaningful dose of vitamins every single day, without having to think about it. So, that's where we want to take the brand further in terms of other products, other concepts and beyond.
Fabian Geyrhalter:
It's very much the way that you positioned yourself now, because at first you see Better & Better and it's so on the nose. Right?
Vladimir Vukicevic:
Yes.
Fabian Geyrhalter:
Then there's this layer of complexity behind it, and even in the name, where it so well describes your current product, but it doesn't put you into a corner, to expand into whatever the brand can be in the future. So, super smart. Again, I read that somewhere in another interview, correct me if I'm wrong, but you said that your brand could be as big as a Proctor & Gamble. It could become really something really big, and that to you, the idea of brand is key to Better & Better's growth. What are those key strategies that will get you there? How do you think about brand in that sense?
I know you're not going to give away competitive advantages, but just overarchingly more from a concept of brand and you coming in as the underdog with an innovation, which of course we all know will be, if it's successful, applied by the big guys. There are a lot of layers to your brand. But how do you go about expanding and making it into this household name? What are some of your key initiatives or strategies where you say, "Look, this is what we need to really double down"?
Vladimir Vukicevic:
Yeah. I think that first and foremost, it needed to be approachable and accessible. I think we've succeeded with that. So it checks the, I like this, it feels good, and there's a sense of a positivity around it. So once you have that in place, I think then you have the chess pieces set on the board and you could start playing the game, if you will. So, the first move for us is oral care. That's the key nugget, in terms of daily habit that we're making better from the core product, which is the toothpaste itself, but also the peripheral products, the toothbrushes, the floss. We have a full oral care package at this point, that is comparable to any other traditional oral care company. So I think, really it will have to be a multi-product, almost like a regimen of different products that one can pick and choose from, so that they can get what they want on a daily basis, but also create a holistic supplement package from existing daily habits.
What does that mean? We're starting with toothpaste. That's the first product. Our next product that will launch early next year is an oral spray. It's basically taking the oral care regimen on the go. So when you can't brush your teeth, but you want to freshen your breath, you want a clean mouth, we have a vitamin-infused oral spray that we'll be launching early next year. That is our first foray into both outside of the home, but also outside of the direct traditional oral care market, that is a lot more focused purely on hygiene as opposed to something more supplement oriented. Then I see ourselves really going beyond and outside of the mouth. So, as we start going outside the mouth, there's other products that you could put on your lips, on your face, on hair.
Things that come into contact with your skin and your body on a regular basis can be used as a delivery mechanism for what we're doing and what we're building. So, if we can build out a whole portfolio of these products that are daily, they're habitual, but have a twist to them and have this supplemental benefit to them, then I think we stay ahead of the competition and we build a brand that is a lot more known for the progress and improvement, as opposed to one particular product or another particular product. But it'll be a long time before we can get that. It takes some time to build that.
Fabian Geyrhalter:
Well, of course.
Vladimir Vukicevic:
Yeah.
Fabian Geyrhalter:
Yes, of course. This is going to be omnichannel. Are you going to go retail as well?
Vladimir Vukicevic:
We have to, yes. At some point we have to go retail because that's still where people pick up personal care and supplement products. We're testing some retail right now, but I think that by the end of next year, we'll have a meaningful position with a few thousand doors here in the United States.
Fabian Geyrhalter:
That's obviously not your pop-up stores, but that's a third party fitting in because you only have a couple of products. Okay, very interesting.
Vladimir Vukicevic:
That's right. That's right.
Fabian Geyrhalter:
I love when D2C brands eventually go retail. It's like, it just makes sense.
Vladimir Vukicevic:
I think it's necessary. I mean we do a really good business online and direct, both through our website and through Amazon. But I think that idea of grab and go, particularly for personal care, it's going to be around for the foreseeable future. So, to reach the scale that we want to reach, we will need to be in retail, in mass retail eventually as well, not just premium, high-end retail.
Fabian Geyrhalter:
When you built this product and this brand, obviously the background that you come from and the two companies that you scaled all the way to exit, when you work even on a brand that is something as rudimentary as toothpaste, as it sounds like from the outside looking in, you must be extremely data driven.
Vladimir Vukicevic:
Yeah. Yeah.
Fabian Geyrhalter:
Did you ever go against some of your early customer data, and you went totally against it? Basically, you saw what the data showed and you said, "You know what? That's great. Thank you for this. But I want to go exactly the opposite way," just solely based on your instinct.
Vladimir Vukicevic:
I think pre-launch we did a lot of potential customer interviews. We even did a couple of focus groups. The idea of vitamins in toothpaste is very foreign even now, after we launched. So, it's a concept that will take years for us to actually have mainstream mass market understanding, that your mouth, our mouth, everyone's mouth absorbs micronutrients and that really, digestion begins in the mouth, even before we swallow anything. Just the complexity of the concept I think makes it really hard early on, to get the message across. So, when we were doing focus groups and interviews, customers, they wouldn't understand. They're like, "Do I have to swallow the toothpaste? Do I have to ingest it in some other way?"
Fabian Geyrhalter:
Sure. Yeah. I mean, toothpaste and it tastes a certain way. Right?
Vladimir Vukicevic:
That's right.
Fabian Geyrhalter:
We all use it. Toothpaste is yucky. It's minty and that's how it is and it's white, period.
Vladimir Vukicevic:
That's right. That's right. Usually, yes. Yeah. So I think if we had just taken that feedback, I don't know if we would've ever actually launched a product. I think a lot of this almost boils down to the old Steve Jobs perspective, is in the end, if something is so new conceptually, customers really don't necessarily know that they want it or that they need it. You have to go through this hell to prove that this is a viable product and that it is a necessary product. And then eventually it will reach mass market acceptance and appeal.
Fabian Geyrhalter:
Well, it's funny because you're talking about habits and here you are changing habits. You fit into habits with your product, which makes it so genius, but yet you have to actually break old habits in order for people to understand that that can work.
Vladimir Vukicevic:
I think you're changing conceptual habits. The mind is a very habit-driven component of our being. So, I think toothpaste has always fallen into one… it's this thing, it cleans my mouth and that's it. It cleans my teeth, that's it. And it prevents cavities, potentially, depending on the toothpaste. So the idea that, oh, I can actually get something that isn't just for my mouth, but it's for my whole body from toothpaste, I think is this conceptual jump that will take a lot of drum beating from our side to reach mass market acceptance and understanding.
Fabian Geyrhalter:
Yeah, that's the pain of an innovator.
Vladimir Vukicevic:
Yes, absolutely.
Fabian Geyrhalter:
But I mean, you're doing well. The brand is doing well. Looking back with going through these hurdles of, here's something that people don't understand, but the ones that do, they find it absolutely amazing and they keep coming back. I think you have a subscription service as well. Right?
Vladimir Vukicevic:
We do. Yes.
Fabian Geyrhalter:
Yeah. Looking back past all of these obvious early stage struggles, when was the moment where you felt like, you know what, I actually think people now get it and people now like it, and this could turn into a big brand?
Vladimir Vukicevic:
Yeah. When we launched, we were testing a lot of different messages, in terms of advertising and drawing customers to the website and to our products. We were looking at the eco story. We were testing the clean ingredients story. And then of course, we were testing the vitamins and the biohacking supplement story as well. The data was really clear. Once we launched and we had an actual real product in market, the overwhelming success came from the story of not only do you get a clean mouth, clean teeth, but you also get this boost, whatever that boost is, whether it's Vitamin D or the Vitamin B12. Those were the early vitamins. Now we have Vitamin C and zinc and Vitamin E as well. The data, when the actual ads were released was very clear. I think at that moment we were like, okay, we have something here. This is converting a lot better than our other messaging. There is some nugget of value here that we believe that the market will really adapt and push forward.
Fabian Geyrhalter:
With you having branded three very different companies… By branding, I don't mean the logo, but actually creating that all around it. Of course that's visual, that's verbal, that is the logo, but it's also everything around it. What does branding mean to you? It's a very misunderstood word. What does it mean to you, after having gone through that? How do you put it into action on a daily-
Vladimir Vukicevic:
I think, yeah, to me, branding is trust. It's this both tangible and intangible element that surrounds everything that we do and everything that we are, that fundamentally says, you can trust this company. You can believe what they're saying. You can take that leap of faith and buy their products. So, I think that starts with, obviously the logo and the fonts and the colors and all of that. But then over time, morphs and evolves into this… it's almost like air. It's there. It facilitates the being of existence that eventually is taken for granted, but is the thing that facilitates all future products and all future decisions and all future growth of the company itself. So, it's really this layer of trust that eventually you forget about, but in the beginning needs to have some element of uniqueness, so that it breaks through the noise and it breaks through the, like you said, thousands of different brands that are out there.
Fabian Geyrhalter:
So very well said. I really like that. Obviously, I have to explain what branding means on a daily, but I coined the term brand atmosphere. It's basically what you just described, the idea that in the middle there's your product or service. People have to get to it. They have to poke through this atmosphere that you and your customers and everyone creates around it. Like you said, that must be attractive. That must be trustworthy. That must be all of these things, but that atmosphere is everything. That's a billboard. That's an email. That's word of mouth and building that atmosphere. You called it air, which is literally the same thing. Right?
Vladimir Vukicevic:
Absolutely.
Fabian Geyrhalter:
That air that you feel and that you breathe and that you taste, well, I guess taste after…
Vladimir Vukicevic:
After you brush your teeth.
Fabian Geyrhalter:
Exactly. Which I keep thinking about wine tasting with that, how at the actual professional wine-tasting events, you actually just spit out the wine.
Vladimir Vukicevic:
That's right. You don't swallow. That's right.
Fabian Geyrhalter:
You don't swallow it. I mean, it's about taste and it's not so much about absorption, but yet I'm sure everyone's drunk afterwards. So, I guess it absorbs.
Vladimir Vukicevic:
Yeah, absolutely.
Fabian Geyrhalter:
Talking about branding and that being misunderstood and talking about how early on most startups they're like, "That's just a nice to have, but we don't have the money, so we're not even going to think about branding until we go product market fit and go deeper," what is your advice for founders when it comes to branding? When should they think about it? How should they think about it? Any thoughts from your end are appreciated on that theme.
Vladimir Vukicevic:
Yeah. I mean, I think fundamentally the initial brand is about removing objections. It's about just getting people to feel at ease with whatever your product or service is. It doesn't need to cost thousands of dollars, tens of thousands, hundreds of thousands. I think it just needs to have this fundamental DNA that is acceptable, that is pleasant, and that it allows for evolution over time. I think that's the second point, is once you get that first good enough brand MVP, then the idea that it will change and evolve is inevitable. I meet a lot of founders who think that they need to nail the brand at first because it'll never change, it'll never evolve, it'll never grow. That is completely, absolutely, from my experience, incorrect. Your brand, early on, will not be what your brand is one year in, five years in, 10 years in and beyond.
I mean, you see that for even the biggest brands in the world. The Apples of the world, the Nikes of the world have evolved so dramatically from who they were and what they were early on, to what they are now, that some of them are even unrecognizable. So, I think that accepting that and being able to move quickly and listen and adapt, I think will be key. So a brand, in some ways, is almost like the product itself, in that there's an MVP to it, and then there's a very rapid and quick evolution to it as well.
Fabian Geyrhalter:
It's always such a fine line between branding and marketing. That's why brand message is exactly where it gets confusing, because now we're talking marketing and branding. But that listen and adapt, that is so important. Like my listeners know, and we chatted a little bit about it before, I've got this little startup thing going on right now too. I mean, the amount of time that I have changed our headline on the landing page or the website based on, oh, wow, now there are actually three people, potential audience members, potential customers who told me that. Maybe I need to go a little bit more deeper here, a little further here. It's really amazing how often that happens as a startup.
Vladimir Vukicevic:
Absolutely. Absolutely. There shouldn't be shame or judgment or fear associated with that. I think it's all natural. It's the natural evolution of us as people, as brands, as products and all the above. So, I think a lot of people feel bad about it in a way. But I think after three startups now, I've learned that just move, listen and move. It's better than anything else.
Fabian Geyrhalter:
I totally agree. I mean, here I am setting up these one or two words that my clients live by for half a year or a year. It is important to have that thread, that whatever. North Star or brand DNA, whatever it's called.
Vladimir Vukicevic:
You need a stake in the ground somewhere.
Fabian Geyrhalter:
Right. But then how you move around it, that adapting to the environment. That can be landing pages. That can be audience segmentation. Super, super important. Let's talk a little bit about that brand DNA, because you and I have been dancing around that because there was this DNA of habit. I wonder for you, one or two words that would describe the DNA of your brand. Is it daily habits, or is it bigger? Is it something else? Is it less?
Vladimir Vukicevic:
Yeah. I think it's about progress. I think it's that progress that comes from small daily steps, small daily habits. So, it's almost like an embedded improvement within what we're trying to do. I think habits is definitely a word that comes to us a lot. I think progress and improvement is definitely there as well and persistence as well. Persistence in the sense that people are persistent and they're resilient, but also persistent in that it's in the product, no matter what. So, you don't have to think about it. You don't have to be conscious of anything, like when you take a pill or when you have an injection or something like that. You can just brush your teeth, and you have this piece of mind that you will persistently be able to get a dose of vitamins and minerals in a way that, it's like a warm blanket. It will always be there. It will be persistent. It will be helping you on a consistent basis.
Fabian Geyrhalter:
It's like you X2 everything. Right? It's like you maximize everything you do. That's the one thing that we all don't have enough of, which is time, and we all want to-
Vladimir Vukicevic:
That's right. That's right.
Fabian Geyrhalter:
I mean, there are bad habits and there are good habits. Obviously we're talking about the good habits. When you maximize that, it's just such a logical evolution. I absolutely love what you're doing. I can't wait to, shall I say it, taste your toothpaste.
Vladimir Vukicevic:
Yeah. Yeah. Absolutely.
Fabian Geyrhalter:
Looking forward to that. What are you personally, professionally excited about in the next six months? We're entering December. When this is going to air, it's going to be December. People think about the new year. What's the first Q1 or Q2? What are you really excited about?
Vladimir Vukicevic:
Well, I mentioned we'll be launching additional products that are a little bit outside of traditional oral care, like a oral spray and a few other products later next year. That's really exciting in that Better & Better starts to be more of a holistic, bigger brand, than just toothpaste or toothbrushes or floss or anything that we do now. So, I feel really excited about that. Then I feel that I think people coming out of Covid world are much more cognizant of what goes into their body and how they optimize and prepare for whatever the next challenge may be, whether it's another pandemic or whether it's something else, environmental or beyond.
So I think that we are really, really aligned well with where the world is and where the world is going, particularly around personal wellbeing, personal care, personal health. So, I think that our timing is just so good that we can continue to ride this wave and really listen to our customers about what comes next, in terms of products, because we have a lot of crazy ideas for what we can do. I think that some of those crazy ideas will not work and some of them will work. But if we can continue to listen to our customers and ride this wave of consciousness that has emerged over the last two or three years, I think that that could put us in a really, really good position.
Fabian Geyrhalter:
How very exciting. I'm looking forward to following the Better & Better journey. How can people follow you personally, or where can they get to know Better & Better?
Vladimir Vukicevic:
Yeah. Just our website is a great start. It's BetterandBetter.com. We have a really nice complimentary blog there as well, where we publish some of the new research that's coming out. We also publish the new product learnings that we're gaining. Of course, obviously you can buy our products there as well. And so from there, I think that's a great starting point, just BetterandBetter.com.
Fabian Geyrhalter:
Fantastic. Well, Vlad, thank you so much for taking the time today. This was super insightful. Greatly enjoyed the conversation. Best of luck with the brand.
Vladimir Vukicevic:
Thank you very much. I hope to be back within next year maybe. We can talk again about what's next.
Fabian Geyrhalter:
Then you're going to be one of the big five.
Vladimir Vukicevic:
We'll see. I hope so.
Fabian Geyrhalter:
Okay.
---
0 COMMENTS