Hitting The Mark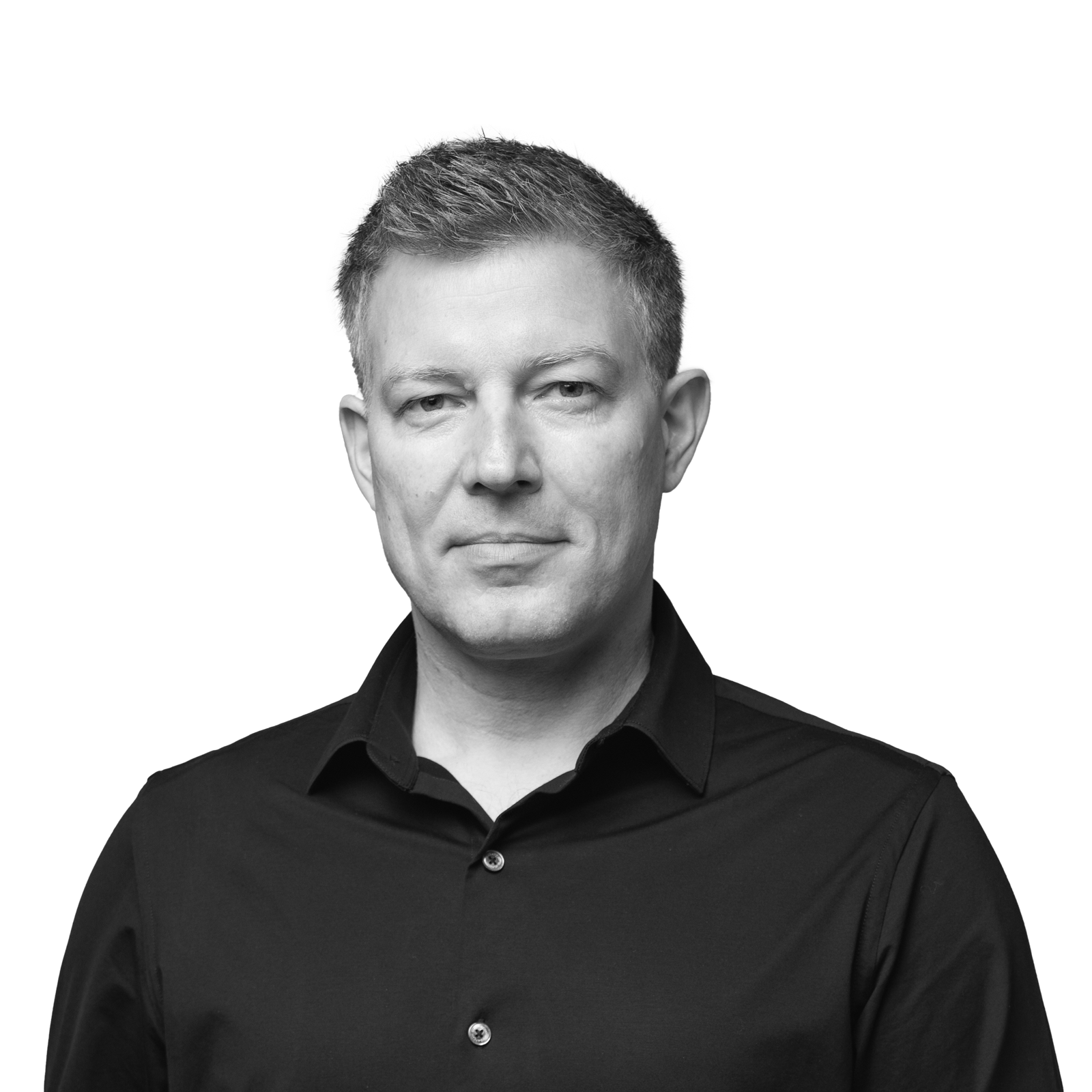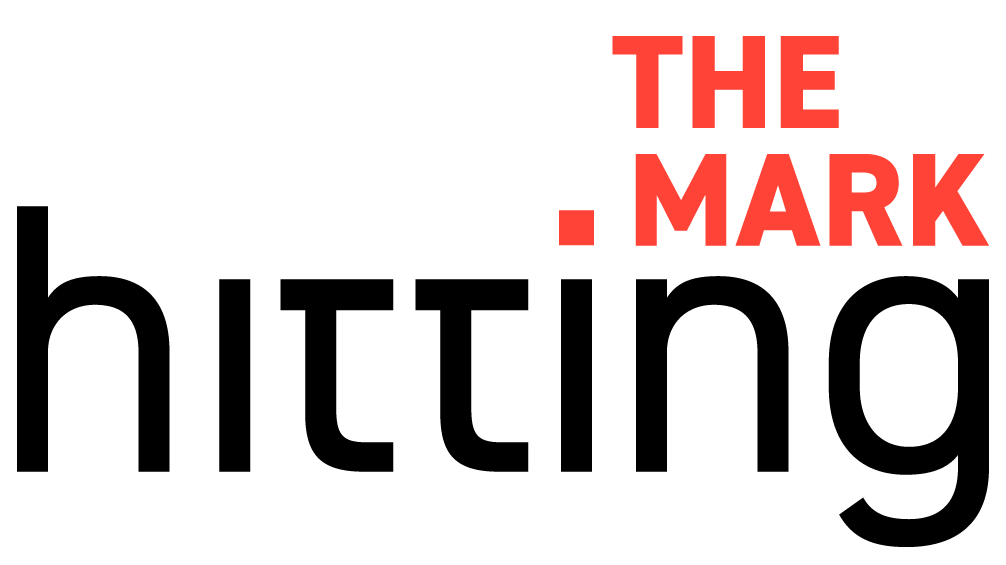 Conversations with founders about the intersection of brand clarity and startup success.






EP092 – Noshi (For Kids): Tomo Delaney-Lethbridge, Founder & CEO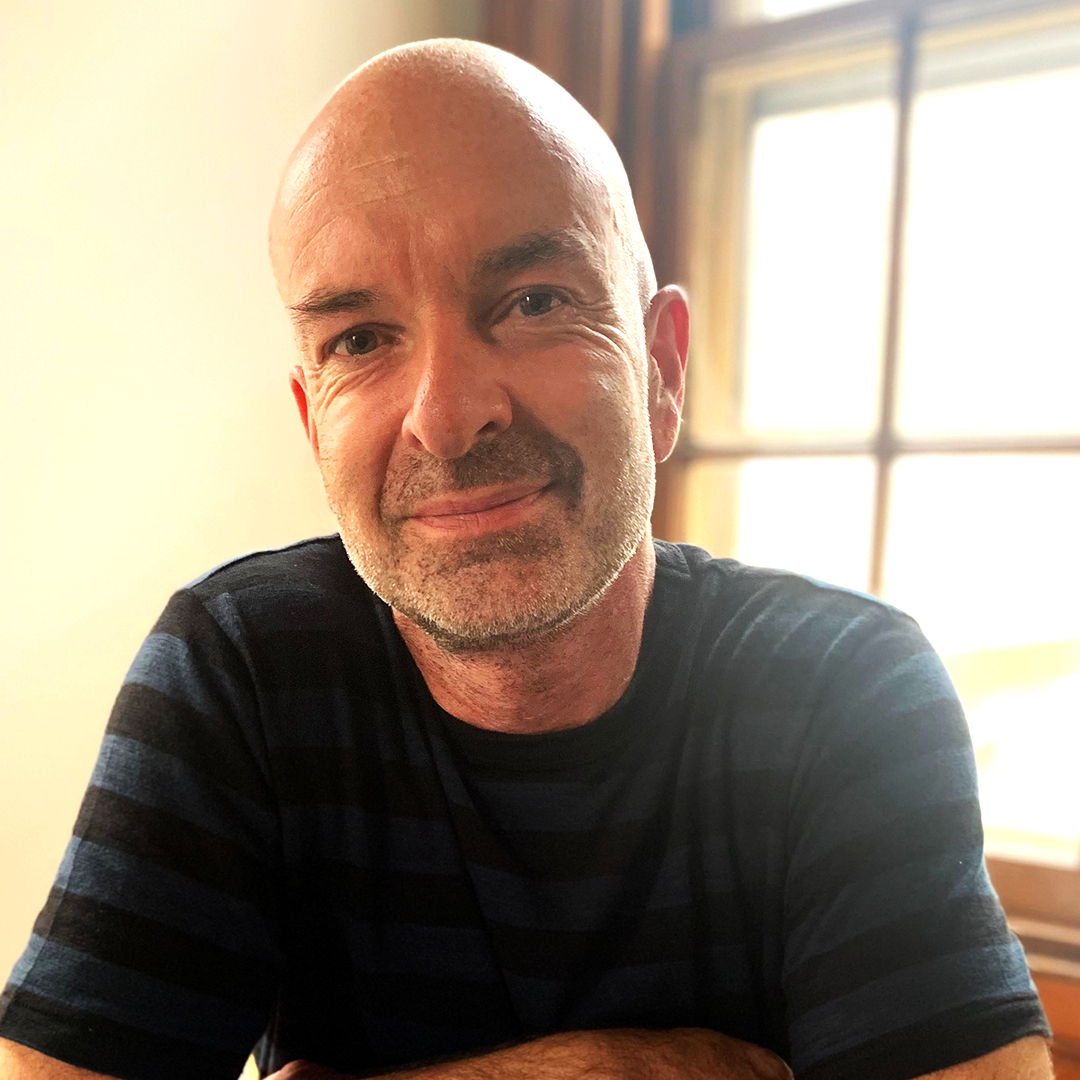 Strategic Clarity + Verbal Clarity + Visual Clarity
Tomo Delaney, despite coming from a family of advertising, decided very early on that he wanted to work for Vogue, which he subsequently did and he spent his entire career in the fashion world in London and NYC. Up until the point where he decided to become a stay-at-home dad. Now he is selling organic food paint for kids.
This is a story that is being written as we speak about a brand that will have its big breakthrough – very likely, fingers crossed – in the next few months and talking to Tomo about how he strategically connected the dots and piggy-backed (pun intended as Noshi has a Peppa Pig collaboration) on brands mums already trusted in order to introduce his own. A fascinating interview, one not to miss!
Notes
Fabian Geyrhalter:
Welcome to the show, Tomo.
Tomo Delaney:
Thank you for having me. It's great to be here.
Fabian Geyrhalter:
Well, absolutely. It's a great pleasure. As far as I read up about you, you came from the glitzy fashion scene in London, in New York City, and you turned into a stay-at-home dad who decided to sell Food Paint.
Tomo Delaney:
In a nutshell, yes. That's what happened.
Fabian Geyrhalter:
We are intrigued. I spent some time working with a famous fashion designer in New York back in the day, but only on a few projects and for a few years. But I can only assume that your decision might have been a quest to find deeper purpose, and then most probably the Food Paint came out of spending time with your kids. But tell us a little bit, am I right with that? How did it all come about?
Tomo Delaney:
The fashion thing came about because I started reading my mother's copies of Vogue when I was 13, 14, and was looking at these photo shoots and thought I would quite like to be on that photo shoot with those people. How do I get there? And so I set out to find out how to get there and I got there. And I spent a really enjoyable 20 years working in the fashion industry, sort of at the top of the industry as well with really, really big name designers, fashion photographers, art directors and stuff. And it was amazingly good fun. Because I knew what I wanted to do so early and was so driven to do it, I was working at Vogue Magazine in London by the time I was 19 years old.
Fabian Geyrhalter:
How amazing.
Tomo Delaney:
And it was incredible. And so all the way through my twenties into my mid thirties, moved to New York when I was 26. It was just an endless party and it was really, really good fun. 95% of my friends I met through the fashion industry and we are still close friends now, but I just happened to decide when our second child was born in 2010 to step back, because it is a young person's industry, and I think I moved out of it at the right time. It just seemed silly for me to be working in studios and traveling a lot when I had these two amazing small people at home that I wanted to spend more time with. And my wife had an amazingly good job. So, we decided that I would be the one to stay at home and bring them up for a few years.
And they were both very picky eaters, something which I discovered in short order. And so, a lot of my time after that was spent walking around grocery stores in downtown Manhattan looking for something that would inspire them to get up to the table, something that would make them want to get up to the table. I know traditionally there is this incredible clash between parents and children about mealtimes because children realize very quickly that they have this superpower over their parents, which is the ability to say no. And they often exercise that superpower around mealtimes. I wanted to completely avoid that. I wanted to not have a situation where they were saying no to me and I was losing my temper with them, or I was trying to hide broccoli and trying to bribe them and all of that stuff. I wanted to make mealtimes fun.
And, a family friend suddenly out of the blue one day suggested, because she knew the struggle I was going through, she suggested this idea which ultimately became Food Paint, which was really at its core, was presenting food to children by color instead of flavor and making it something that… Giving them more responsibility and trusting them and allowing them the freedom to make mealtimes their own, I suppose. And so I went off and did the research and all the research, it's not very much research on the subject, but it also exactly the same thing. If you do give your children more responsibility in the preparation of their food, they are far more likely to eat it. Because you've just taken the air out of the balloon. You've taken their ability to say no to you, you've just completely removed that.
Because you're not saying, get up to the table now and do this or get up to the table now and eat this stuff that you don't want to eat. You're just saying, come and… Yeah, I know you are sitting at the coffee table drawing with crayons. Why don't you come up to the table and do something similar here? And seeing children's response to the product from day one, and every day since then has, been what's driven me, because I've seen firsthand how children respond to it. And it's very, very… It's so exciting, encouraging, rewarding to see how children… Children understand it far quicker than their parents as well, that's the other really strange thing. You explain what this product is to kids and they can't wait to get their hands on it. So yeah, it's been a trip.
Fabian Geyrhalter:
Amazing. And last night I learned that you had a segment on How I Built This pod with Guy Raz, who I mentored for at the How I Built This event in San Francisco a while back. And it made me wonder, when and why you decided to tell your entrepreneurial story so honestly, right? You're saying on the show, on the segment, you're saying that you made only 55K in revenue in 2019, that you're still, I believe to this day, working out of your bedroom with no background in the food industry, and sharing all those struggles along the way with everyone. Just two decades ago, no one would've done that, right? Because it would've been deemed bad for your brand, you got to look bigger than you really are, so consumers find confidence in the offering. But today, the transparency as a startup founder seems to work rather well. What is your experience with that?
Tomo Delaney:
I have to say, I've struggled with it. And suddenly I think situations arise where you're suddenly sitting in a small room being asked questions by somebody that you want to answer as honestly as possible. And it's like therapy, isn't it? We all, at some level, like to talk about ourselves, and if somebody's asking you specific questions about a specific journey that you are on that you are trying to understand yourself, it's easiest to be as honest as possible, especially if the person you're talking to is somebody who has experience of journeys like yours and you feel that you've got something to learn from them as well.
But as you say, for a long time, and even now sometimes, you do feel obliged to present this facade of, oh my god, we are doing these amazing things and these amazing things and everything's going great guns. COVID happened, that was a huge wake up call to everybody. I don't think there's any shame in admitting that COVID has caused people to struggle, let alone when it hits your family firsthand as it has done with ours. And honestly, it's very un-English to do what you've just described, and what I'm describing, to be out there front and center, to wear your heart on your sleeve.
Fabian Geyrhalter:
True.
Tomo Delaney:
But I think that side of me has been born of me living in New York for so long. I think Americans are far less shy about getting into an elevator and striking up a conversation with a stranger. The subway here is full of chatter, whereas in London it's completely silent. So I've spent 25 years living here and talking, everybody talks. And so I just think… And the other thing, because I'm doing this on my own, I don't get that many opportunities to talk about it or to think about it or to get all the stuff that's in my head out of my head and be able to look at it from a slight remove and think, that stuff's going well, that stuff's not going so well. It's interesting hearing myself talk about those bits because they need to change in this way. So I suppose, at its core, it's therapy. Isn't it?
Fabian Geyrhalter:
It really is. Funnily enough, I released a book called Brand Therapy. So because it really is, and I'm even more intrigued by talking this way to your customers now that, with social media, with Instagram and having these channels where, hey, here is you in front of the camera just talking about what's going on. And that is completely unheard of 20 years ago, that the founder of a company, even a startup, would do that. And I think it's fascinating to see how people actually respond, where they become your cheerleaders, they become your champions, they want to see you succeed suddenly rather than, oh my God, they don't have their stuff together. It's fascinating and it's really beautiful. It actually gives you a little bit of hope in humanity.
Tomo Delaney:
Yeah, I hope so. I was approached on the street by that TikTok guy and I did that TikTok, which to date has had nine and a half million views and a huge number of people, a huge number of our Instagram followers found me through that. And so, I felt obliged to sort of say thank you to them for finding us and following me. And that's why I did that sort of little series of stuff. And then I stopped again because I was like, I feel slightly uncomfortable sort of forcing myself upon my 14,000 followers, but I think it's important to explain what's going on. And I think I am the brand, I'm not my target audience, I'm not a millennial mom, and I certainly can't pretend to be.
Fabian Geyrhalter:
Please don't. That would change everything.
Tomo Delaney:
Yeah, that would be weird. But I can speak from the heart about what this brand is and what it means to children and where it came from in response to my children having a certain approach to mealtimes. So it was scary doing it, but I'm glad I did it and I will do more, of course.
Fabian Geyrhalter:
No, that's really good to hear because obviously it works. And so, talking about what works and what doesn't work, for your first four or so years, you must have been basically Tomo against the world. You had an idea that friends and friends of friends seemed to like, which you never know what that means. Maybe they're just nice. But the industry did not necessarily get behind it, but you kept going, which in your case was the right thing to do. When does one know to listen and to just stop after three years of trying and just say, look, everyone seems to say… I mean yeah, the kids like it, but no one else gets it. So I can't ever sell this, so I'm just going to give up. What kept you going?
Tomo Delaney:
Oh my god. Things just happen for a reason. I've become more and more convinced of that as this journey has gone on. If the young buyer from Walmart hadn't appeared out of the crowd at Expo West on the very last day of the show and had said, "This is interesting," and suddenly that conversation resulted in us launching into Walmart six months later. If he hadn't walked out of the crowd, I wouldn't be sitting here talking to you now. If the head of licensing of an extremely well-known kids television program hadn't been introduced to me through her husband, who I had been introduced to through a member of my family in London, if she hadn't been shown my product and said, "This is amazing, we would love to do a licensed version of this product with you." And I said, "I've never even considered licensing. That's an amazing idea." And I went to see her and it was as good as confirmed. And then she had to turn around a few weeks later and say, "Actually we can't do it because another one of our licensed partners has objected to us doing this with you."
Fabian Geyrhalter:
Oh, Jesus.
Tomo Delaney:
Because they obviously felt threatened by it, which was devastating because I'd got so excited about this. And I had to call my packaging designer in London who had been mocking up packaging designs for this amazing partnership and say, "You've got the down tools, it's not happening." And she said, "Actually, that show isn't on television in England. What you should do, if you want a really global license partner, you should do Peppa Pig." And two weeks later, I was sitting at the New York Toy Fair talking to the Peppa Pig people.
Fabian Geyrhalter:
That's unbelievable.
Tomo Delaney:
Things happen for a reason, when you need them to. I can't help but think that that's true, increasingly more and more.
Fabian Geyrhalter:
Well, and if you put yourself out there the way that you do, and if there's a goal and you're saying, I'm going to go after this, it's not quite that easy. Things are just going to come at the right time.
Tomo Delaney:
Well, yeah, on day one, when this idea was put in front of me, I remember this and always will vividly. About 18 light bulbs went off over my head simultaneously. And they were things like, I think this is a unique idea. If it is, it has the potential to be a really big idea. I definitely think it's something that children would appeal to, that children would understand. I also definitely think that it might take a little longer to have their parents understand what it is, but I'm going to do it. And I vividly remember that whole train of thought. And I also remember thinking what the colors would be and what the flavors would be. And all of that happened on day one in the space of about five minutes of being given the idea.
Fabian Geyrhalter:
And I really, I wholeheartedly believe that this is how it works. That when we have that… Because you have so many ideas all the time. I mean, every other day we have an idea of, oh, why didn't anyone do that, or wouldn't that be good, or there should be something that does this better, right? But then suddenly you have an idea and you're like, you can basically paint the whole thing in front of your own eyes. This is exactly how it should go and this is how it's going to look and this is how… And then the rest is kind of like, okay, well now we just need to do it.
Tomo Delaney:
Even now, every three or four weeks I have what I think is an amazing idea and I think, oh, I should do that. And then I think, no, stop, you've got an amazing idea. Focus, do what you are doing. But Food Paint, when the idea for Food Paint was put in front of me, it sort of was so… It created such a… I'm trying to think of the right word. It was so obviously to me a big brilliant idea that I couldn't not do it.
Fabian Geyrhalter:
It seems obvious. And that's the thing. And that's really that wonderful beginning of, wait a minute, why didn't anyone? But let's talk about the brand, which we are in one way, shape, form or the other anyways. But on the one hand, because you talked about how you met the Walmart person, then afterwards Peppa Pig and this and this. So on the one hand, your brand is as simple as it gets, Noshi sells good for your kids' Food Paint, but then outside of your cute but equally cool logo, that is some sort of undefinable animal, which is really cool, there's Peppa Pig which is the star of the packaging. And the more I looked into it seems like you have a rather complex set of offerings actually from your own Sketchup brand, to licensing deals, partnerships, you've got the Crayola line. How does your brand architecture, I suppose… How are you ensuring you built the Noshi brand in the midst of all of these collaborations? How do you keep that kind of clean to the outside?
Tomo Delaney:
Well, everything happened for a reason. And I don't mean that in a sort of hippie dippy way. Basically, I had a conversation with… I had a phone call with three buyers from a national grocery chain in 2018, summer of 2018. So about a year after we got this stuff into stores. And they said, we only have 80 inches of shelf space to devote to our section, and we can't, in good faith, devote five inches of that to your product because it's new and it's unique and we worry that customers won't understand it and therefore won't buy enough of it for it to be earning its space on the shelf, even though we understand what it is because you are on the phone talking to us about it and telling us what it is. We just can't take that risk. Our hands are tied in that respect. And I completely understood that. And again, it goes back to day one when I remember thinking, children will love this stuff but I think their parents might take a little longer to understand what it is.
So that's all that's always been going around in the back of my head. How do we explain this product and validate it both to kids and to their parents? And I happened to be on a phone call in about the fall of 2020, because the Peppa Pig product had just come out. And I was on this phone call with a bunch of people who I didn't, I really didn't understand why I was on the phone call, and it didn't make any sense to me. And nothing was ever going to come of it, from a business perspective. But towards the end of the call, one of the guys on the phone said to me, he said, "What you should do to validate this product is…" He said, "You should do multiple different licensed versions of the product because that way people will see these big brand names all simultaneously coming out with this product called Food Paint. And that will validate it in their eyes." And I thought that was actually a really good idea.
Fabian Geyrhalter:
It's brilliant. Yeah.
Tomo Delaney:
I thought, well, if you are your friends' house on Tuesday and you see Peppa Pig Food Paint on their counter, and then you are in Walmart next Thursday and you see Crayola Food Paint, you're going to start to think, hold on a minute, what is this Food Paint stuff? So that was the approach I took. But Sketchup, Sketchup is Noshi-owned brand Sketchup, and it has to be. Because as much as the licensed partnerships work with Peppa and Crayola, and also we are going to do one with Very Hungry Caterpillar for vegetable flavored Food Paint, which makes complete sense and looks amazing, I did always want to do Noshi own brand stuff. And then my daughter was nine when I started Noshi, and she came up to me very, very early on and sort of sidled up to me one afternoon after school and she went, "What do you think about Noshables?"
Fabian Geyrhalter:
Oh, great.
Tomo Delaney:
And I said, what?
Fabian Geyrhalter:
That's awesome.
Tomo Delaney:
She said, "What do you think about Noshables?" And I said, "What's Noshables?" And she said, "I don't know, I just like it. It's a nice word." And I said, "Yeah, you're right. It is a nice word. It's a really nice word." And I trademarked it immediately because I thought it was such a nice word. And then two days later she came up to me again and she said, "What about Noshicles?" And I said, ah, I know what that is. That's popsicles. And so I've trademark Noshicles as well. So I've had these trademarks since 2015, I think, 2016. And I always wanted to do Noshables and Noshicles. And then one of my Walmart sales team earlier this year said, "You've got to do ketchup, Tomo. You've got to do ketchup for kids. Because what Food Paint is ultimately is, it's not niche, it's not novelty, it's just a condiment for kids that every child has the ability to hold and to use and have fun with and eat healthily.
"It's just an alternative to syrup. It shouldn't be considered weird or a specialist's food product." My plan is for it to be as well known and as well loved as syrup, but designed specifically for used by children. That's the hook. And she said, "To that end, you need to launch ketchup because every child loves ketchup." And so I went to bed that night and I was lying in bed and I was thinking, ketchup, I've got to do it. It's a bit scary, it's a bit daunting, but I probably do need to do it because it is a really good idea and it does make sense. And it gets us into another section of the grocery store. It gets us into condiments, not just into baking. And I suddenly thought, Sketchup.
Fabian Geyrhalter:
Which is brilliant. Which is brilliant. And I think, look, it is so amazing and it seems, to the outside, it's so dangerous to build a product that you want to be mainstream owned by different brands so that your own brand can finally come out, right?
Tomo Delaney:
Flourish.
Fabian Geyrhalter:
It's completely the other way around. I've never heard that being done. I think it is extremely interesting.
Tomo Delaney:
Well, maybe that means I'm completely insane and I've got it completely the wrong way around.
Fabian Geyrhalter:
Well, of course you are. Everyone on my show is. I hope we all are in our own unique ways. But no, I think it is a really brilliant advice that you received. And it's amazing that you had the guts to actually follow that and say, hey, if I associate my little brand that no one knows and no one trusts because what is this even, with brands that kids and their parents trust and love, what a great way of doing. But then, you basically created Food Paint, and that's somewhat your brand, right? It's Noshi but it's Food Paint. And I saw in a recent Instagram reel of yours, you mentioned, don't buy Food Paint from Amazon because it's not sold by us. So they say, you know you are onto something once you get the copycats. Is that what happened? Are people copying?
Tomo Delaney:
No, it's just third party sellers buying our product and marking it up ridiculously.
Fabian Geyrhalter:
Oh, I see, okay.
Tomo Delaney:
Which is really annoying, but it is what it is. And it happens all the time, unfortunately. Yeah, I've been driven by instinct. And at the beginning that served me badly. Because of my background in fashion and design and everything, me approaching everything from a very sort of aesthetic perspective. I was convinced I was the world's best designer. So I designed the packaging and I designed… I picked the font. And it wasn't good. It looked too much like a paint box. It looked too much like a box of paint. And people would see it on the shelf in stores and think, that isn't food, it's paint.
But that was the packaging that I took to Expo West that day when the guy from Walmart came out of the crowd. And what happened there was that he introduced me to one of his colleagues a couple of weeks later and she scheduled a call with me, which lasted an hour. And about halfway through that call, I was sitting here thinking, I think she's saying that we are into Walmart. That doesn't happen that. That's not normal from what I've been told, you have to go down to Bentonville and do this whole process.
Fabian Geyrhalter:
The dog and pony show, right?
Tomo Delaney:
Yeah. Wow, that's amazing. We're going into Walmart. And then towards the end of the call, she said, "The only thing I want you to do is change the packaging design." And I said, "I'm so glad you said that because we're in the process of doing it and I can get you mock-ups by next week." And we did. And it was the right thing for her to say, and I'm so glad she did say it, and it was the start of a journey where I stepped back from thinking I was the world's best designer and back into thinking, this is a very visual product and I'm just going to approach it from that angle. But now that I've been introduced to this amazing packaging designer in London, she is going to be the boss with regard to where this goes from that perspective.
Fabian Geyrhalter:
And packaging design is so much science and so little art, I have to say, right?
Tomo Delaney:
Yeah.
Fabian Geyrhalter:
There's so many rules and regulations. And then also knowing when the time is to actually break them, et cetera, et cetera. It is really, it's an art in a science. Are you butting heads with those parents who say, don't play with your food?
Tomo Delaney:
Again, going back to what you said earlier on about presenting what you think you should present, presenting this happy smiley, we're really successful, this has been the easiest journey in the world, there are no struggles. At the beginning, of course, everybody knows the saying, don't play with your food. And I was unduly concerned that that would be a problem, that that would be something that annoyed parents. And over the years, I've made peace with the fact that actually it is a selling point because it's not playing with your food if you end up eating it. That's my perspective. Playing with your food traditionally is pushing a piece of broccoli around your plate and not wanting to eat it. What we are asking kids to do is completely different to that. We're asking them to interact with their food and then eat it.
Fabian Geyrhalter:
And making it actually nicer and better and more personal.
Tomo Delaney:
Making it more attractive. Yeah, exactly. Every now and again, somebody says, "You can't encourage people to play with their food." I just smile at them and say, "It's not playing with your food if you eat it."
Fabian Geyrhalter:
Yeah, no, I love that. And I think the way that you showcase that on Instagram is also really great, that it actually shows kids not necessarily having fun and playing crazy, but it's really more artistry. It's like they really feel like they're artists and they create their own little piece. And I think it's wonderful.
Tomo Delaney:
Yeah. Because again, you're giving them responsibility. When you first give a kid a tube of Food Paint, they look at you in wonder as if to say, what, you want me to do this? You're trusting me to do this? I'm allowed to do this? And you're like, yeah, it is absolutely… Yeah. And to that end, because you as their parent have entrusted them with this task, all they want to do is to complete that task to your satisfaction. They're not going to squirt this over their baby sister or squirt it over the kitchen ceiling. You've told them that they can draw a smiley face on their pancake or create pixel art on their waffle. So they're going to sit down and draw a smiley face on their pancake or create pixel art on a waffle. That's what they've been told they can do. And to them, that's like winning the lottery. You want me to draw a picture on my food with this stuff, which by the way tastes delicious as well. Oh my god, I can't believe my luck.
Fabian Geyrhalter:
Which is extremely empowering, right, for a child.
Tomo Delaney:
Yeah.
Fabian Geyrhalter:
Very cool. Let's talk about the other side of your audience, the parents that actually buy the stuff, right? You did a really cool thing. I mean, you did many cool things, that's why you're here on the show. But I want to talk about one Instagram post in particular. About a month ago, Crayola Food Paint sold out on walmart.com, but to give people a chance to get their hands on it and for you to promote it a little bit, you decided to give a case of six of the product away saying, hey, why don't you tag five friends in the comments and we select the winner.
And that's cool, but out of the few hundred replies, let me read one of them to everyone. There was a user that said, "I don't have five friends, hope it's back in stock so I can buy it." Upon which @noshiforkids, which is your handle on Instagram, replied, "You have a friend in me." And then that person wrote back, "Yay," with like a heart emoji. And then you wrote back, I mean you, @noshiforkids wrote back, "DM us your name and address," and then you had a little gift symbol there. Did she win or did you send a little gift? I think this is so great.
Tomo Delaney:
I sent her a case of Food Paint.
Fabian Geyrhalter:
See, and that is how you build community, right? It's like these tiny little hidden replies within one of those things. That's what makes a brand so human. And, let's talk about community for a second here. Your site is a bit dusty, right? It's like there's the last blog entry 2020, we don't necessarily get to know all the products, et cetera, et cetera. But am I right in assuming that the site is really not a major product driver and most of it actually happens in store, word of mouth, through social media. So through your community, the tribe that you're building basically, is that really the major force?
Tomo Delaney:
Yeah, I think there's a few things about to happen that will sort of bring the website back front and center and the web store back front and center. And so that stuff we're working on right now, actually.
Fabian Geyrhalter:
I'm sure, yeah.
Tomo Delaney:
But yeah, it's tricky having a big box store partner like Walmart because I love working with Walmart. I know a lot of people might call me crazy for saying that. But from my heart, genuinely, the whole experience working with Walmart has been a pleasure. Everybody who works there is very, very good at their job. And during the onboarding process, whenever I got stuck with something, one of the people I was already in communication with would pass me onto the person who could help me fix that thing. And so, I've had an amazing experience working with Walmart. But Walmart's a big deal, with emphasis on the word big. And you have to do a lot to keep the train on the tracks. And for a company of my size, for a company of Noshi's size, that takes up a lot of time. And so, what is about to happen over the next course of the next few months, which will be revealed over the course of the next few months, I can't talk about it right now. It's really going to change the way we operate.
Fabian Geyrhalter:
So basically what you're saying is that I was talking to Tomo of the world famous Noshi brand before everyone knew about it.
Tomo Delaney:
Well, I would like to think that those are the words you are able to use.
Fabian Geyrhalter:
Wow.
Tomo Delaney:
I don't know whether they'll be able to use those words, but-
Fabian Geyrhalter:
I knew the band before they were cool.
Tomo Delaney:
Well, you know what? Again, back onto day one when I thought, okay, it's going to need to get parents to understand why they need to buy this, why their children love this stuff so much, I'm either going to need a marketing budget or some kind of national platform. And this has been entirely self-funded, I have a handful of family and friend investors, but beyond that, it's been entirely self-funded. I've never had a marketing budget. I'm never going to have a marketing budget as long as the company is set up the way it is.
So in the absence of a marketing budget, the only option left open to me was to find some kind of national platform wherein I could put this product in front of the parents of America and say, this is what this stuff is. It exists. It's called Food Paint. This is how much kids love it. This is an example of children loving it and loving using it. And this is how they use it. And they don't need to be Picasso to use it, it's just something that puts a smile on their face at mealtimes. I needed that platform and I was sitting in our sitting room about six months ago and I thought, I've got an idea. And the end of this story hopefully will be revealed over the next course of the next few months.
Fabian Geyrhalter:
I think some of us here might potentially put the dots together, but we are not going to do this here. But this is super exciting. Very, very exciting.
Tomo Delaney:
I always wanted to, especially in light of what's happened to our family through COVID, my wife being sick, and the way that has affected the growth of the business… That national platform, I always envisaged being something like maybe being on Good Morning America because I thought it was a really interesting human interest story and a story that needs to be told. We don't actually hear many stories about how long COVID has affected individual families.
Fabian Geyrhalter:
True.
Tomo Delaney:
And the fact that my wife was the breadwinner at our house and she hasn't been able to work for three years. And so, not only am I having to support us financially, I'm also having to care for her while she's sick and I'm having to bring up our children. So, it is an interesting story. So I set out to find a platform where I could tell that story, and I won't say anything else.
Fabian Geyrhalter:
No, you can't. But that is absolutely amazing, and I'm sorry to hear about this. I have a client, she's in the exact same position where she is the only breadwinner now because of long COVID. And it's been the same amount of years, like two and a half years. And it is not talked enough about. And I think the way that it affects that microcosms of a family and the economics of such, and with you being a startup founder, trying to get to that place where you actually generate that revenue that… Yeah, unbelievable. Kudos to you and I would say kudos to everyone in the family to push through.
Tomo Delaney:
Thank you.
Fabian Geyrhalter:
I am so excited to see what's next. I know you can't talk about it, but we will all know about it when the time comes. Just to wrap things up slowly, I want to ask you, if you would take the Noshi brand, and I know the brand is complex the way that it was created, and you would describe the brand in one word, like everything comes together, the entire brand comes together in one word, what would that word be?
Tomo Delaney:
Fun. It's that simple. I want it to put a smile on everybody's face when they look at it. And I think I've succeeded because it's really interesting. It was very interesting, particularly being at the Fancy Food Show in New York this past summer, because that was where we launched Sketchup and Crayola Food Paint and it was so rewarding. And so, it put a smile on my face watching people walk down the aisle and sort of glancing at all the booths as they walked down the aisle. And then almost without exception, they would glance over at mine ready to be bored and to carry on walking. And almost without exception, they would all stop, look over, do a double take, smile broadly, and come over and say, what is this? It's amazing,
Fabian Geyrhalter:
That's so rewarding.
Tomo Delaney:
And so in the same way that Pixar movies are written to appeal to children, but also to their parents, I wanted a product that appealed primarily to children, but also put a smile on their parents' faces as well. Not only, this looks like fun, something my kids would enjoy using, but also, this is just a really fun product and oh, it's Crayola that I grew up with 50 years ago or 40 years ago. And Peppa Pig is something that is becoming ingrained in our culture and Very Hungry Caterpillar is another one that parents grew up with. I just wanted it to be fun. And so I suppose if you want me to describe the brand in one word, that's the word, isn't it?
Fabian Geyrhalter:
Amazing how all of these dots connect? It's really, it's brilliant. It's brilliant.
Tomo Delaney:
I don't know whether I'm pulling them together to make them connect, but I don't think I'm doing too much coercing of them. I think for the most part, the journey has happened naturally. And every single thing that's happened better, for good or for bad, I still firmly believe has happened at the right time. I think situations where I thought something amazing was about to happen and then had the rug pulled out from under my feet, they were pretty devastating at the time. But in retrospect, I'm glad they didn't happen because something else happened instead. And that was part of the journey. I was given an opportunity to appear on national television with this product seven years ago, and I'm very, very glad that that didn't happen because the product wasn't ready for its close-up at that point. Whereas now I hope that… I'd like to think that it is.
Fabian Geyrhalter:
So coming from your background where you worked with you the biggest fashion brands, you worked at Vogue, which is a very beloved brand and has a status like not many others. And now you're building your own brand while working with all of these other brands like Walmart and all these beloved like children entertainment brands. Branding to you must be… You're always a couple of degrees separated, but you are watching it all unfold and now you're actually doing it yourself. What does branding mean to you? It's such a misunderstood word. People say it's the logo, but you obviously feel what a brand is in many different ways. And so I always ask my guests, what does it mean to you, the word?
Tomo Delaney:
Branding to me… My mother is one of eight children and we grew up… My sister and I, my mother and father lived in the English countryside, but my mother's seven siblings all lived in London and they all worked in advertising. And to me, they all led this incredibly glamorous life. And it was a life that I was intrigued by. And during the school holidays, we would spend time in London, at Christmas we would spend time with the family. And you couldn't help but just be immersed in the world of advertising yourself because it was all that they talked about. And because it's an interesting subject or was an interesting subject to me, even at the age of 10, to hear these stories about them going on shoots in the Caribbean and going to Tokyo to film a commercial and reading industry magazines that were lying around their houses as well.
So there was that. I was brought up on branding. And then I sort of have always wanted to do things a bit differently, which explains the thinking behind Noshi, I suppose. I could have easily walked into a job in advertising off the back of being related to my family, but I chose do something different. But what I chose to do differently was to work in fashion, which is an incredibly visual industry and revolves a hugely around branding. So my family were branding made flesh and my chosen career was really branding at its core. And my wife happened to work in advertising. When I met her, I didn't know she worked in advertising and I didn't start going out with her because she worked in advertising, but she worked in advertising and I fell in love with her. And so, I can't avoid branding if I tried. Every pore in my being is branding. It's everywhere, it's always been everywhere around me. And I'm grateful for that, it fascinates me.
Fabian Geyrhalter:
So that is fascinating. And your family history, it just dawned on me. This is really cool. Didn't put the two together. What kind of brand advice could you give to founders that are just starting out, as a takeaway from your journey throughout the brand that you're building and that you've been surrounded by and your upbringing and all of that. Is there any advice to founders as far as how to deal with the branding aspect of their company?
Tomo Delaney:
It depends hugely on what the product is, I think. But again, I think my philosophy in building a children's brand is to make people smile. I think if you can make people smile, they immediately feel like they're part of the family because they feel welcomed and they feel like you are someone they want to hang out with because you've made them laugh. So to that end, I think make people smile, get them on side, get them to be your friend. And what's the easiest way, the quickest way to make them your friend is to make them feel comfortable, make them feel relaxed, make them smile, make them feel happy.
Fabian Geyrhalter:
Love that. And for many, and like you said, it's very product-specific, right? There might be other products where you might want to have them feel in awe or make them… But in the end it's all about feeling, evoke positive feelings in people and make them feel at home. I absolutely love it. How can people follow either you personally or get to know Noshi online? Where would you like people to go? Because the big reveal is going to happen soon, so they got to make sure to follow you.
Tomo Delaney:
Just on Instagram is probably the best, which is @noshiforkids.
Fabian Geyrhalter:
Perfect. Fantastic.
Tomo Delaney:
Yeah, thank you.
Fabian Geyrhalter:
Very good. Well, listen Tomo, this was fantastic. I really enjoyed every second of it. Thank you so much.
Tomo Delaney:
Thank you.
Fabian Geyrhalter:
In between everything that's going on right now, just to actually spend almost a full hour with me here talking about your brand, and thank you for all the insights and the stories that people can relate to. So, really appreciate it.
Tomo Delaney:
Thank you so, so much for having me.
---
0 COMMENTS