Hitting The Mark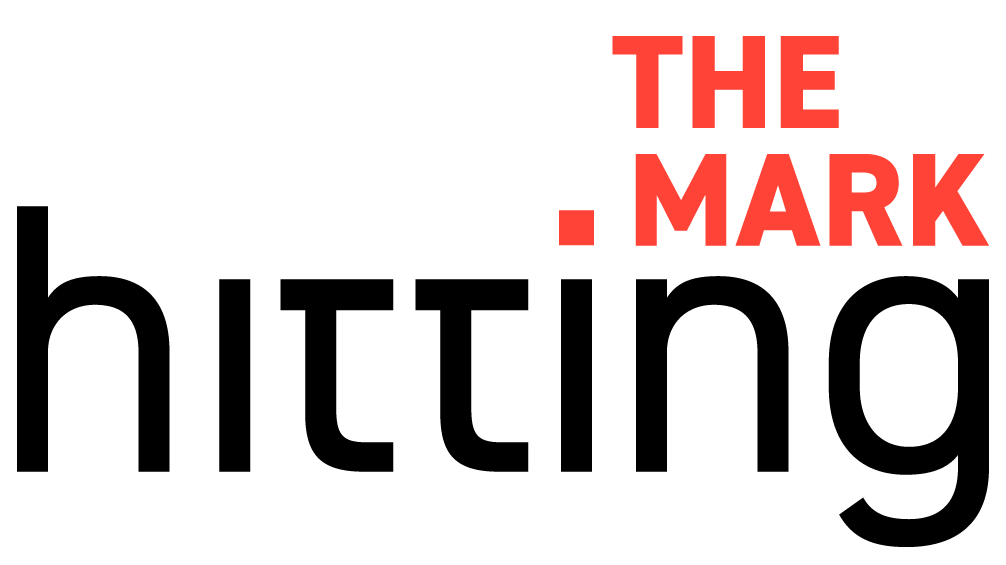 Conversations with founders about the intersection of brand clarity and startup success with your host, brand strategist and author Fabian Geyrhalter.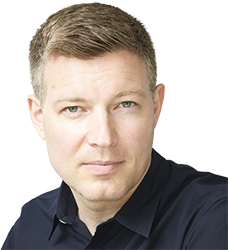 Featuring the founders of brands you know and brands you are excited to get to know:






EP094 – Cadence: Steph Hon, Founder & CEO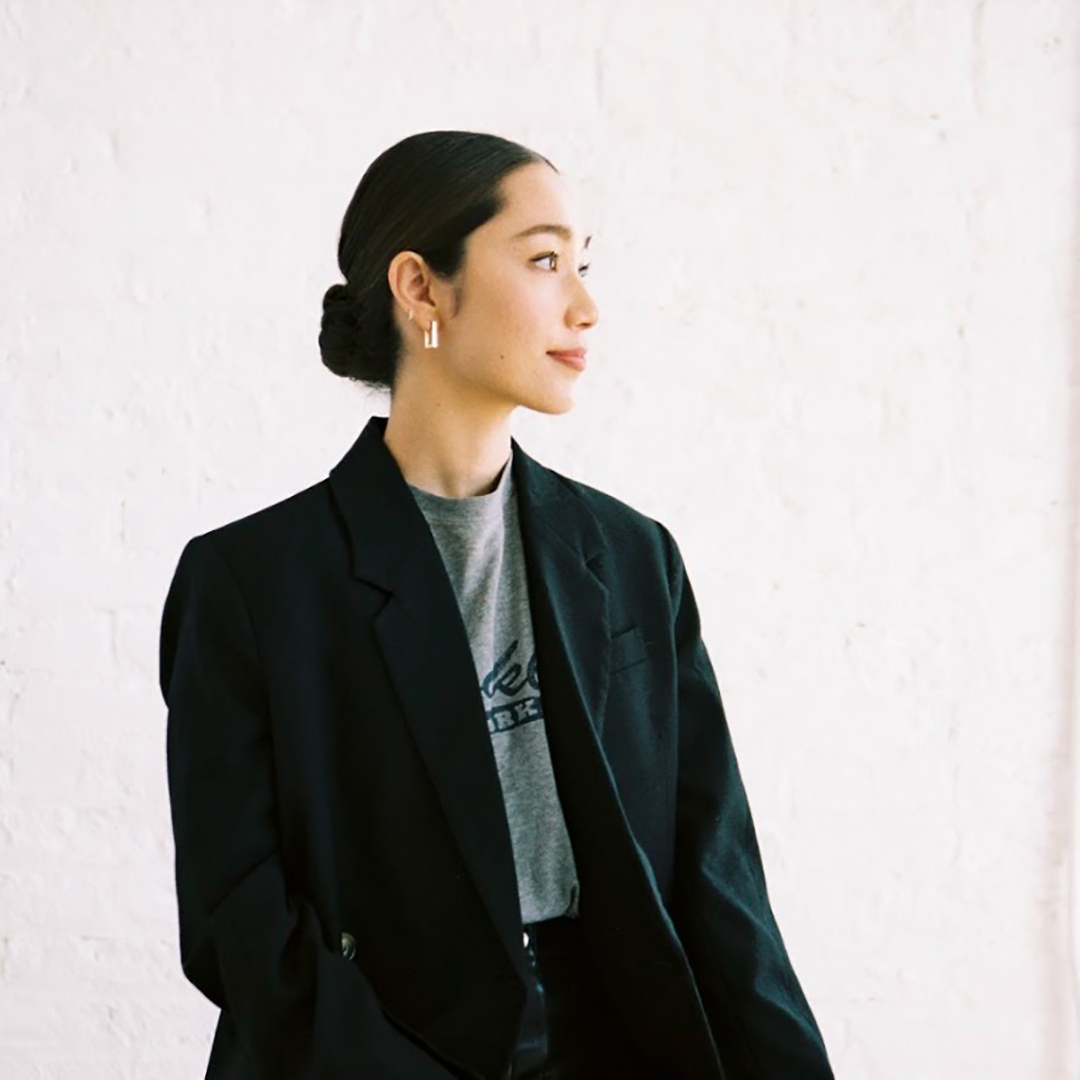 Strategic Clarity + Verbal Clarity + Visual Clarity
Steph Hon is the Founder and CEO of Cadence, the product innovation brand that brought you the modular collection of magnetic, sustainable, TSA-compliant, and leakproof Capsules that lets you store your must-have items from your medicine cabinet, jewelry box, and cosmetics bag so you can move through the world with ease and confidence.
I am certain you have seen the distinct and beautiful products pop up in your social feeds or in the media. How the brand was created, and the brand DNA that holds it all together (well that, and magnets) is what Steph shares with us in a wonderful conversation that is parts empowering and motivating for founders and parts educational for anyone in the business of building brands.
If you run or assist a hardware brand, you owe it to yourself to listen in. If you want to build a brand that desires to lead with empathy and a user-first mentality, then this episode is also made for you.
Notes
Fabian Geyrhalter:
Welcome to the show, Steph.
Steph Hon:
Thank you so much for having me. I appreciate it.
Fabian Geyrhalter:
It is so great to have you here. This is a Friday afternoon in New York. I am rather obsessed with Cadence on both a product and a brand level, so there is so much to dive into today. So super happy that you made the time. First, the story goes, the legend has it, that in 2017 as a filmmaker and dancer, you were living a full and busy life out of a tote bag as you shuttled between rehearsals and shoot locations and life in New York City, you grew tired of reaching into your bag only to discover your vitamins were scattered, the sunscreen for your outdoor shoots was leaking and beauty essentials for dance class were constantly in a jumbled mess. And what came next I'm sure was easy as pie, maybe not so easy. Tell us how after you identified that problem, you derived what today is known as the Cadence Capsules. It must have been quite a journey in the beginning to realize how do I fix this?
Steph Hon:
It was such a journey and it certainly wasn't a linear one. I feel like finding an unsolved problem is half of the battle, at least 25% of the battle, to really find something that hasn't already been solved or have a great solution in this world, something that is a true pain point, a thorn in your side. And that is definitely what I found after years of trying to bring my personal care, my supplement, my skincare routine with me, it was such a pain point and it was a really exciting thing that there was truly no thoughtful solution on the market. And so that is so much of the journey and that of course everything from there was far from linear, but I knew that the first two ingredients were brand and product. They needed to be created simultaneously and with the most detailed amount of care, thought and authenticity.
Fabian Geyrhalter:
And hardware startups are hard. It's in the name. How did you find the right design and production partners and because I mean, that was not your background as a dancer, and did you seek investment right away because you realized, look, I'm going to need some push in order to actually make this happen.
Steph Hon:
So we did not seek investment right away. So I was working my full-time job as a lead video editor for my documentary, the documentary film company I worked for and also was working as a consultant on the side. So I did not immediately seek investment. I immediately started on the brand and the product. I also just did not come from that space. So it wasn't even a thought that crossed my mind that I would go out and immediately raise money. I just wanted to start creating. And so you're right, finding the right partners is such a hard and ambiguous thing. It's so much based on luck and so much based on asking every single person that you know. And so I recognized after trial and tribulation of finding a industrial designer and an engineer to work with us that we were going to really need to find someone special who was willing to go against the grain, make the impossible possible. And we went through about 10 engineers before-
Fabian Geyrhalter:
Wow.
Steph Hon:
… we found, yes, it was a long journey. It was a long journey. We had engineers tell us it wasn't possible, send back designs, completely reworking all the things that make the experience unique because it was going to be hard or difficult to manufacture. And we just had people quitting on us left and right because they thought that really the challenge and the road ahead was too long and too great. And we were very lucky to find Graham, who is our lead of engineering today, and we have built everything since then together. So that was such a, I count myself lucky. And I always say that finding the right people, it's either the first person or it's the last person. And Graham was, the engineering search took a really long time.
I heard you mention this isn't your field. And in many ways it is, so much of what I know how to do is to direct. In a prior life, I came from the dance world and was very ingrained in choreography and film direction. And I feel so lucky that I get to work with brilliant people who are really specialists in what they do. At the same time as a founder, you have that vision and you have a really strong gut instinct. So it's truly the combination of respecting the knowledge other folks have. While also not being from that industry I think allowed me to ask wild questions. And then if you have the right partner, the combination of the wild question and someone willing to give it a go is a formidable combination.
Fabian Geyrhalter:
Absolutely. And in that way, your background is perfect for this. I totally, totally can see that now, which is not apparent in the beginning, but it is so true. And for the ones listening who are not as familiar with your product, they might just think, "Oh, well it's kind of like pill cases and I mean, aren't there plenty of them out there where you can put stuff in it and put it into your tote bag?" Explain to us a little bit what makes it so special because every little piece of it is so well thought through. Can you try to visualize the actual product?
Steph Hon:
Sure, absolutely. I'm in our innovation studio right now and I'm staring at all of our products and our prototypes, so that should not be a problem. So I'll start with the problem. It's a visceral one. If you've ever gone on a trip and needed to and wanted to, go carry on only, and you are faced with a daunting task of, okay, I have a 10 step skincare routine. And it doesn't mean it needs to be bougie and complex, but on average, right, 8 to 10 products is what people use between shampoo, conditioner, their body wash, sunscreen, supplements. So you're trying to be minimal, you're trying to be organized and you're sitting there going, "Okay, how am I going to take my shampoo, my giant shampoo bottle, and how am I going to bring it with me? Do I go to CVS and do I purchase a single use plastic bottle of a shampoo that I don't even like to use? Or do I leave the shampoo behind and kind of try the hotel shampoo and hope that it's okay or use my family's head and shoulders all in one shampoo when I go visit them? Or do I just say, you know what my dreams of being super organized and minimal are out the window and I'm going to check my bag."
So that's the problem. And then the problem extends into, "Oh, I landed at my destination, my honeymoon, what have you, and all of my products exploded everywhere." We've all had that feeling of reaching into your bag and going, "Oh my gosh, what is this oil or liquid that is on my hand?" It's a terrible feeling. And it really ruins and impacts where you are and the time you spend. And so all of that said the number one focus for the product was leak proof. So if I'm visualizing it and as I'll talk through it.
Imagine a normal bottle. Imagine five bottles together and you try and pick it up with one hand, you can't do it. They all fall apart. It's an absolute mess. And there's an emotion that comes with that. It's chaos, right? It's like trying to get the last bit of your shampoo out of the bottle in the shower and you're bumping it on your hand trying to empty it. That's an emotional reaction, a visceral reaction to that experience and that movement. And so we at first said, "Okay, these products need to connect together magnetically." So that immediately brought us to, and he a hexagonal shape. It's the only shape that infinitely tessellates. It is also nature's strongest shape. So imagine a container about the height of your finger and it's hexagonal, it's about an inch and a half across the edges though of the hexagonal container are softened.
So it feels really good in your hand. And when you have multiple of these containers together, you connect them so they become a honey comb when connected, easy to pick up, easy to move, really calmed the touch and it looks visually organized. And at the top there's a label. Traditionally the way people would label their products is either they wouldn't and they might put shampoo on their face or vice versa, or they would take a sharpie and write on, I don't know, a piece of tape, not something beautiful that you want to put on display. So on the top of the hexagonal bottle is a hexagonal label is what we call it, our tile, which you can pick up and remove. So you can always interchange these labels. So one day if you are taking vitamin B, you can say vitamin B. If you want to change it out for some Advil, you can put some Advil in there.
And this was really important because we believed customization was the missing factor here. If you go on Amazon and you look up travel bottles, they come in sets of four, there's no labels, or if there's a label, it says face and I don't know what you put in a face capsule. And that is something that we recognize just doesn't really parallel and give someone the best user experience. And so the last thing that I will say is there's no right angles or edges inside either. We want to be experience of scooping out that last bit of product, be a really beautiful movement experience. And of course on the outside it's grainy to the touch, but also very easy to clean and to functionally use.
Fabian Geyrhalter:
And it's amazing though how some details of your product, even the sound that it makes when you snap it in or close it or whatever the right nomenclature is, how they have helped make it so special. There was an Instagram post that you guys had where you quoted someone on TikTok who said, "I don't know what the F you're selling, but sign me up for a clicky clacky." But it really, I mean it's fun and it's great to share, but really it shows how a sound and that sensation that you get when something works perfectly well like that and the emotions, how that some of it's parts is what makes a great brand great. And it starts with that product interaction and the emotions that you get that someone who doesn't even know what it is I want that. This is sexy.
Steph Hon:
Thank you.
Fabian Geyrhalter:
And sustainability is really huge in what actually inspired you of how you want to bring this product to life, right?
Steph Hon:
Yes, a huge part of it. I recognized that two main things were happening. We were buying single use bottles or purchasing bottles that didn't really have a long lifespan. The silicone bottles that are so porous, it actually absorbs everything from oil to serums. And so you end up tossing these quote, unquote reusable bottles into the trash. So the average person tosses six to eight bottles a year, and that absolutely adds up over a lifetime. So from that perspective, we wanted something that was durable. Durability, number one, first and foremost, let's go back to a time where products actually last and actually have that character of let's just say my grandmother's stove that she had for 60 years or the sweater handed down from my mother that still looks good as new from when she was 20 years old. We've so departed from that time period. And our commitment was, let's go back to that. So durability first and foremost.
And then what products or what materials rather, are we using? It's not about plastic. Plastic is here in the world and it's actually a very resilient material if you choose the right mix. And most importantly, ideally you're reusing material that already exists. That was our number one goal. How can we make products out of material that already is in the world? It's here. It's here for the next many hundreds of years. How can we continue to reuse this material? So we use 50% post-consumer plastic. The breakdown of that is 20% ocean bound plastic, which is plastic collected off of beaches, which helps employ the local community. And that plastic is then free ground in North Carolina, California, and those pellets are what we use for our product. And then we reuse all of our manufacturing scraps. So any scrap that comes from our manufacturing process, the plastic runners for example, we take them, we grind them back up, and then we remelt them. So that makes up that 50% mix. And then the other 50% mix is virgin materials so that we can make a truly durable product.
Fabian Geyrhalter:
Amazing. And the packaging itself is also completely recyclable too, the way that it got, it gets shipped so everything can go into the recycling bin.
Steph Hon:
Yes, absolutely. It was a no-brainer to us to have zero plastic single use plastic in our packaging. This is a strong statement, but I truly don't understand why brands are shipping products in plastic that's single use and going to end up tossed anymore. There's such beautiful recycled and recyclable material. So all of our packaging is recyclable and incredibly minimal and as small as possible.
Fabian Geyrhalter:
It must be a cost issue, right? Because you have a product that is a, yeah, I mean it's amazing how much time of my life I spent looking at these tiny little number one, number two, number four, number five symbols on the bottom of these plastic containers. Even when you get a salad at Whole Foods or something simple like that. And then you have to spend 60 seconds trying to find that little symbol, which that alone doesn't make sense to me. It's like why do you make it difficult for me to understand if I can recycle or not recycle it? And I'm always mind blown how brands that I otherwise believe in, and not necessarily Whole Foods, but brands that I buy at places like Whole Foods, how they are absolutely not recyclable. And it's like yogurts and things that you use on a daily basis. It is mind blowing. You're absolutely right. So given your product and your background, you are very much a perfectionist. It definitely shows. How do you know when, and I'm sure a lot of people listening to this show are similar. How do you know when to stop obsessing over details for those details not to come in the way of production deadlines or business in general? How do you know when to stop?
Steph Hon:
That's a very good question.
Fabian Geyrhalter:
Do you know?
Steph Hon:
Yeah. You have called me out on the detail orientation here. Yeah, such a great question. We are always fighting our production deadlines, and I think that's one of the things that makes Cadence special is we are building for the long term. We also have built it so that we are the controllers of our business. We are able to be as creative and imaginative as possible while obviously still building a very rapidly growing and fast business because most of our investment are all other founders and angel investors. So we don't have a few people telling us, "Well, you're not done with the product but it has to go out today." We are planning for the future, we're years ahead thinking about our products because our products take a significant amount of time to develop, but we are the brand that's not launching products every month, every quarter.
So that allows us to go, "Okay, we have a general idea when we're going to launch this. We've strategically sectioned off this amount of time. So this means that we need to basically be as meticulous as possible. At the same time, if we need to shift it, we will shift it so that we launch the right product," which is a powerful thing and quite unusual and something we're very proud of that we are able to do it.
In terms of knowing when to stop, we have an incredible industrial designer and design team internally, and the way we work is we work within a bubble. We do not talk about price, we do not think about logistics upfront. What we do is we dream, dream before details is the mantra. And what we do is we make sure that we unturn every stone as we're making these small decisions. I mean, I can't even tell you we're working on new products, but for each edge of the product, we're doing 50 prototypes. But because we're so thorough during it's very clear when you've hit right and when you can then move on to the next thing. So in many ways, I haven't felt the problem of going, I just want to keep tweaking and tweaking because we are so meticulous in every decision when we make it that there's no need to revisit and go back.
Fabian Geyrhalter:
Well, you're basically tweaking and tweaking as part of your process.
Steph Hon:
Yes, yes, exactly. It's built in.
Fabian Geyrhalter:
Yeah. Yeah, that's fantastic. And like you said, because you don't have these, you're not in fast fashion, and obviously this is exactly why you built your brand to not be like that, right? So you can have more time and most probably the investors that you were seeking and that are part of your extended team, they are most probably the right ones for this so that they also understand what you're doing and how you're doing it. And I love that this is part of your process. It definitely clearly shows. I just think about this idea that you have a very successful product. I mean, it would just seem obvious for beauty brands to start either offering their products in Cadence like containers, or do you have collaborations with beauty brands or do you see some brands move in the direction of, or flat out copying your product designs despite your patents? I mean, you're making some waves. Something must be happening.
Steph Hon:
Thank you, I appreciate it. That's such a nice thing to say. We have not encountered any copycats yet. And the reason being is our products are incredibly difficult to manufacture. Of course we are patented, but one of the main things we have patented is a new manufacturing process. So we've truly built everything from scratch. Years of R&D went into everything. So I don't think it's for lack of trying to your point, but I do think it's a lack of being able to execute it at the level that it needs to be. There's really no cutting corners. Here's an example. Our products are magnetic. If you took out the magnetic capability, you can do that. I would welcome anyone to do that. Because what you would get is a terrible experience. Part of the thing that makes Cadence Cadence is the feeling of quality when you get it in your hand, we often have people saying, oh, it feels even better than I expected. And part of that is the weightiness, the quality, so people can be my guest and take out all of those attributes.
Fabian Geyrhalter:
Do the snap ons.
Steph Hon:
Yeah, go for it.
Fabian Geyrhalter:
It's going to be beautiful.
Steph Hon:
Yeah, yeah. Go for some Velcro sides.
Fabian Geyrhalter:
Oh yeah, that's a good one too.
Steph Hon:
Whatever you need. But we're always like, we're inspired by out there doing other things, but at the same time our very heads down and recognize we just need to continue to build our way.
Fabian Geyrhalter:
And on that note, I am so curious to hear about this. Tell us about the recently launched Delta collaboration. That's not a beauty brand, but it seems so on the nose and so obvious that, did they approach you? Did you approach them? How did it come about and what is it?
Steph Hon:
Yes. So Delta came to us and we obviously love Delta. I fly Delta religiously now. And before.
Fabian Geyrhalter:
It's in your contract, you have to say that.
Steph Hon:
No, I wish. I wish. But no, I mean, you know what a great connection and collaboration, the brand that is known for whisking people around the world in a really reliable and trustworthy way, and they're very focused now on sustainability. And it was something that was really exciting for us to work on together to work with such a phenomenal and growing brand. And obviously part of that was working with Issa Rae, who is just an absolute icon. And so there was no saying no to that.
Fabian Geyrhalter:
And what did it entail as far as the actual product that is being derived?
Steph Hon:
Yeah, so what they wanted was a custom set of six. So they had images in their mind, icons that they wanted us to translate and build custom imagery around. So we built that custom imagery, everything from what products would you bring in your carry on and what imagery does that inspire. So everything from how do you make earplugs beautiful, to a classic wing of a plane and what else do you bring with you, a face mask? How do you translate that into imagery in a gorgeous way that someone would want on their system of capsules? So it was a set of six custom Delta icons.
Fabian Geyrhalter:
And are those something that if you fly first or business on international flights that you get handed over, is that something that you can purchase?
Steph Hon:
So as part of the LA Fashion Week show that Delta put on with Issa Rae, which was a very cool experience to see the capsules on the runway. And so they are sold out. They were sold on Delta site. Not quite on the planes yet, but that is definitely where we're excited to head.
Fabian Geyrhalter:
Awesome. Very, very cool collaboration. When and how did the name Cadence come to you? Was that early on or did that take some time?
Steph Hon:
Oh, it took some time. What a painful experience where there's just nothing you can rush. Just the waiting game and the chipping away at it. So the name was particularly tough. It took over six months and focus groups that I would run with friends and friends of friends. And what we wanted to make sure is the name would be like an umbrella. We have so many products and categories we at Cadence will move into. If there's a problem we can solve, we will solve it. If not, no need to solve it. But that is our MO.
And so we wanted something big and broad and something that also when you said it makes you feel good, if anything, at least neutral and Cadence doesn't really have an inflection. It's pretty steady. And of course we love the idea that cadence is rhythm, it's a beat, but that everyone has their own. And we very much are building a company that's all around the idea that everyone has their own life and their own lifestyle, their own routines, their own products. If you want to get really granular. And we are just here to build around that and help people keep their cadence.
Fabian Geyrhalter:
And I love what cadence actually means when you look it up. And obviously you already hinted at that, but that idea of rhythmic flow as of poetry or oratory, I mean it's so beautiful. And then obviously the problem is that cadence is a standard word. There are thousands of brands out there that are named Cadence, right? Actually an advisor on my startup, his company is called Cadence. But you can make it yours in your specific industry. And you made the decision at some point to get the domain, keepyourcadence.com and then the correlating Instagram handle. And by doing so, I feel like in a way you upgraded or perhaps further explained to your brand name, how has that move to go with Keep Your Cadence to make your brand name actionable? How has that simplified or otherwise affected your marketing or your communications?
Steph Hon:
Yeah, absolutely. Well, we named our products, our first product line, the capsules. So it's a beautiful alliteration, Cadence Capsules, and grab your cadence, my cadence, my cadence system. We always wanted it to be something that would roll off the tongue that was really easy and ownable and it was just such a perfect name for us. And something that I think also sticks in your mind. And it's nice, it'll accidentally come up in the middle of a sentence. I'm trying to keep my cadence or the cadence of, and it's nice when those moments come up because it's always part of the energy and ethos of what we're building.
Fabian Geyrhalter:
I'm almost sure it must be extremely empowering to have words like that where you feel like you can actually expand on it. And I think you're doing that on your website too, where it's like this is how whatever Kim uses her Cadence, keeps her Cadence. So it's a nice way to further explain and kind of double down on the brand name. You're a form and function focused company through and through. There's no question about it. You told us already that the branding aspect was super important to you. It was brand and product in the early days, still is. But to what extent have the product and the very distinct color palette, which I know you spent a lot of time on too, how have product and color palette formed the brand almost by themselves in the beginning? And just to clarify this a little bit more, even the simple letters of your logo type, they signify the stacked product. So it seems like the product really became part of the branding through and through.
Steph Hon:
Yes, we built both the product and the branding with the same principles in mind. It was about intuitive feelings. It was about a feeling of calm and warmth, whether you're holding the capsule in your hand and it feels good in your hand or you're on our website and feeling like while it is clean and minimal, it also has that element of warmth to it. It's certainly not cold or bare feeling. So we took these key words and attributes and also values and made sure that whether it was the product, everything from the color of the texture and grain on our website to the interaction of our website too. Since everything is so custom, we wanted to make sure it all gave a really cohesive experience.
Fabian Geyrhalter:
And does that logo type, sorry, I'm going to put you on the spot here, but I guess I'm putting in the spot the entire time. I guess it's what I do. Does that stacked logo type in the hexagon shape, does it limit you as develop further products that may potentially fall outside of that shape? Or are you stuck with the shape? Is the shape it?
Steph Hon:
Yeah. So I can speak to the inspiration behind the logo. So my belief is this next wave of community and consumers, there's so much going on and so much that they're seeing. And so much of us and our brand is about common control. The whole ethos is we're not a container company by any means. What we are is a company that is about making it easier for our people to focus on the moment wherever they are, wherever in the world, maybe more inspired to say yes to something. Cause they feel like they have what they need with them. And so the inspiration was that the difference between a logo mark, the difference between a logo and a word mark, people are developing two different logos constantly. Here's how I write Cadence out versus here's my symbol or here's my mark. And I recognize that A, Cadence is a long word, and B, there's only so much you can do to write, so it's basically a glorified word.
And I wanted to make it so that people had to remember one thing, not two. And so the inspiration was, it was a fun twist from our current product line, but certainly not all of our products will be hexagons. Not all of our products will become honeycombs by any means, but I wanted it to be something that felt cohesive and together. So it was almost a kismet that it really worked well and mirrors the hexagonal honeycomb shape in many ways, but they're not intricately tied. We wanted to stay away from a classic honeycomb icon. We certainly experimented with that, but there's so much that we're going to build that we wanted it to be something where people could look at the logo and it would also be the name. So it's really one and the same.
Fabian Geyrhalter:
I love that. I love that thought process and the idea of it actually being something that is not this distinct icon. And coming from, I'm a trained graphic designer. For me, that idea of creating an iconic brand image, the icon is almost a given. And you want that logo. And just recently, over the last couple of years I shared that sentiment where you're bombarded with so much and you want, the more imagery you create, the more you narrow yourself down for future pivots or expansions. And so to keep it really simple, especially for a product like yours, is a fantastic move. Let me read from your founder's story.
Steph Hon:
Okay.
Fabian Geyrhalter:
So a team of family, friends, our 24 employees and loyal customers have all been instrumental in creating a product that helps everyone feel both chill, prepared and proud at the same time. Ready with everything we need without any worries. This is what we call cadence calm. Most product led companies are obviously all about features. Yours has plenty of those. We talked a little bit in the beginning of what makes it special, but great brands, as you and I know are about uncovering the emotion that one associates with using these products. Calm is that very feeling. And I was really impressed by that because it's not the first thing that comes to mind, right? With organization and business. But to really at the heart of it, that idea of calm, would you consider calm to be your through line of the company or the DNA of your brand? Or if you would have one word to describe the entire through line or the North Star or the DNA of your brand, would it be calm or what is it?
Steph Hon:
Yeah, absolutely. So three words come to mind. I'll pick a top one, but we've gone through the process and I love the question, what's the one word you would pick? And so for us it would be calm. It's about building for people to feel calm and if I can even take it further, to keep their rhythm no matter what they're doing, to stay in rhythm, to stay in step. And of course we view ourselves and speak and build from the sense that we are an innovation company. But if you're asking me what feeling we strive to create, no matter what it is, it is calm.
Fabian Geyrhalter:
And that will never change. Whatever you create, that is something that people seek these days more than most anything I guess. Amazing. Very cool. You build a very successful brand. You've been at this for quite some time now you have a very distinct viewpoint of what your brand should be and more importantly what it shouldn't be. What does branding mean to you? I know it's such a misunderstood word, people say it's a logo and then people go way out in the distance. But what does it mean to you, the process of branding or the philosophy of branding?
Steph Hon:
Such a great question. And I agree it's such an expansive word because when I think of branding, I immediately think of our product too. Because branding without an intentional product is, I mean, it could be an excellent brand, but I don't think that makes for an excellent company or a very intentional company. And so when I think of branding, I think of the immediate feeling someone gets when they think or talk about Cadence. So it extends into every single touchpoint. It extends into the thank you email we send, to the welcome email to the customer experience team that we have the mantra of we want to make sure every single community member, no matter what it is, feels like they can go to the dinner table and talk about their amazing interaction with us.
That is our MO always, how can we make magic happen? How can we be the bright spot in someone's day? And I think that is all brand. What do people associate us with? If calm is the word, well then if they reach out asking where their shipment is, we need to make sure they feel calm. If they get their package, they need to feel calm opening it, right? Or if they're filling their capsules and packing for the weekend, they should feel calm while using it or even cleaning it. So that is what I think about. It's like integrity and truly making sure that every single experience is like the last one.
Fabian Geyrhalter:
I love how you absolutely made my point of why brand DNA is so important. Just knowing this one word, and it's so simple, but it takes hours, it takes weeks, it takes months, it takes years sometimes to realize this is the word, this is what we are all about inside, outside. And it gives you so much, so much power to actually keep pushing forwards and knowing that everyone is on the same page. Wonderfully, wonderfully explained. And on that same topic of what does branding mean to you, if you would look back when you first started the company and what brand advice would you give other founders? Is there something that you learned when it comes to building the brand or branding itself that you would be able to leave as a takeaway?
Steph Hon:
That's a great question. It brings me back to what I was saying earlier around having the fortune to work with great people. At the same time, what is essential is knowing when to push, knowing when to throw out a wacky idea. For example, that logo, I was like, what if we just, I've been dying to know what does it look like if we take Cadence and we really condense it? And also let's just not do a word mark. And I think the people we were working with were like, "Really? This woman is crazy."
But then of course it takes experimentation. It takes trying something completely different. So the advice would be don't always listen to other people. They're not always correct. I ask though, I think the important balance is asking if you are so in the belief that you are never wrong, that's a huge problem. Because I certainly am not always right. I always ask. I always learn. I educate myself and then I sit there for a sec, I absorb and then I sense the direction my gut is pointing me in and I move forward. So I would say that's my holistic soft advice.
My hard advice would probably be do as much as you can internally. When I built the brand, I sat there and I designed the website myself. I'm not a web designer. I did not finesse that, but I obsessed over every single detail. I was like, okay, what interaction would be really seamless here? What is really annoying that I experience on other sites day to day? What can I build that hasn't existed before?
And I truly believe that the folks who haven't done it before, that's where the magic comes from because you need to be building new things. And if you're so set, or if you're working with folks who have built a lot of the other brands out there, that's why we do so much internally. And if we do work with external partners, we want it to be an individual or two people, something so minimal and so small. But we really bring everything in house. Design is in house, fulfillment is in house. Our manufacturers. Our investors. So long-winded way of saying really make sure that you are just in the weeds and bringing all the dreams before the details.
Fabian Geyrhalter:
And I absolutely love that. I love that thought that you actually obsessed over the user experience on your website, even though you had to build it with the few products or do it yourself versions or whatever you used to get there, which I'm sure were very limiting. But in the end, it's not about that. In the end, it's about, again, empathy and it's about how can I get people to where they need to be and how can I make it as delightful or as calming as possible? And I'm sure the first site that you launched was not as amazing and beautiful as it is right now, and I would love everyone to check out the website because it is an amazing experience, especially once you go into the product section, you start building the product and it's so seamless and flawless. But because you went through this and you had to hack it and you started thinking that way, I'm sure that, again, back to the idea of you directing people, that must have helped you tremendously in being able to then later on direct designers and direct a UX person most probably.
Steph Hon:
Yeah, 100% and how I like to work is I build it myself first and I bring my ideas and designs to the table, and then it's a very collaborative process from there. And early days, my partner is an animator, so I really lean heavily on the ability to do a lot with renders very inspired by Apple's site and using what we had, and we've grown from there. We've constantly just continued to hone and tweak and make it better and continue to build the brand. While we have a much bigger company now, because back in the day, it was literally me not sleeping, working with our incredible web developer that I found on Upwork and the designer who I also found on Upwork. It was so scrappy.
I think these brands go out there who have raised a ton of money early on and they just hand it off to someone. And I always say to partners, if we do work with anyone short term externally, we are like, "If you're down to do something innovative, we're like the best people to work with. But we're also probably the most annoying clients you're going to have because I'm going to want to be the in there asking you all the questions." And I so respect their expertise, but it is going to be a step-by-step working together, constantly iterating and tweaking process for every single thing.
Fabian Geyrhalter:
Hence the name Cadence.
Steph Hon:
Yes. No one's going to want to work with me after this podcast, but I promise we're very nice.
Fabian Geyrhalter:
I think the opposite is true. What's next? What's next for your brand? What are you excited about in the next six months?
Steph Hon:
Yeah, so we have a lot of things that have been in the works for a very long time that are coming to fruition. So it's going to be an incredible six months to a year.
Fabian Geyrhalter:
Not giving much away are you?
Steph Hon:
Just stay with us and we'll help you keep your cadence no matter what it is.
Fabian Geyrhalter:
Just follow along and where can they follow along, either you personally or Cadence, the brand?
Steph Hon:
Yeah, so we're on Instagram we're KeepYourCadence and our website is keepyourcadence.com. You can also find us on TikTok too, at unsurprisingly, KeepYourCadence.
Fabian Geyrhalter:
Awesome. Thank you so much, Steph, for your time. This was really wonderful.
Steph Hon:
Of course. Thank you so much for having me. I appreciate it.
---
0 COMMENTS