Hitting The Mark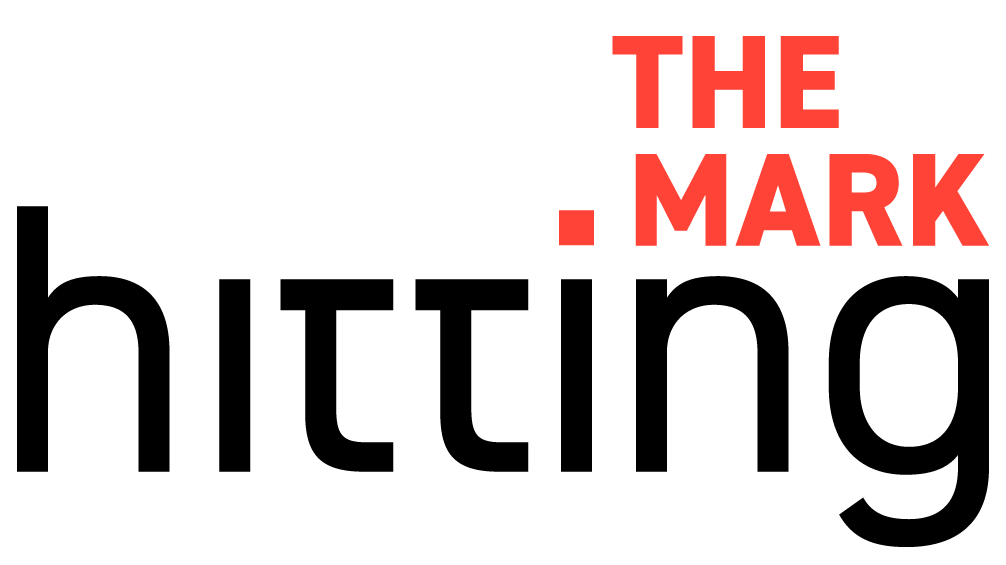 Conversations with founders about the intersection of brand clarity and startup success with your host, brand strategist and author Fabian Geyrhalter.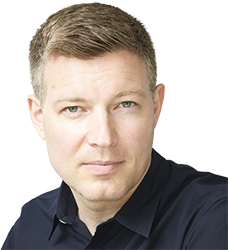 Featuring the founders of brands you know and brands you are excited to get to know:






EP095 – Staff: Charlie Weisman, Founder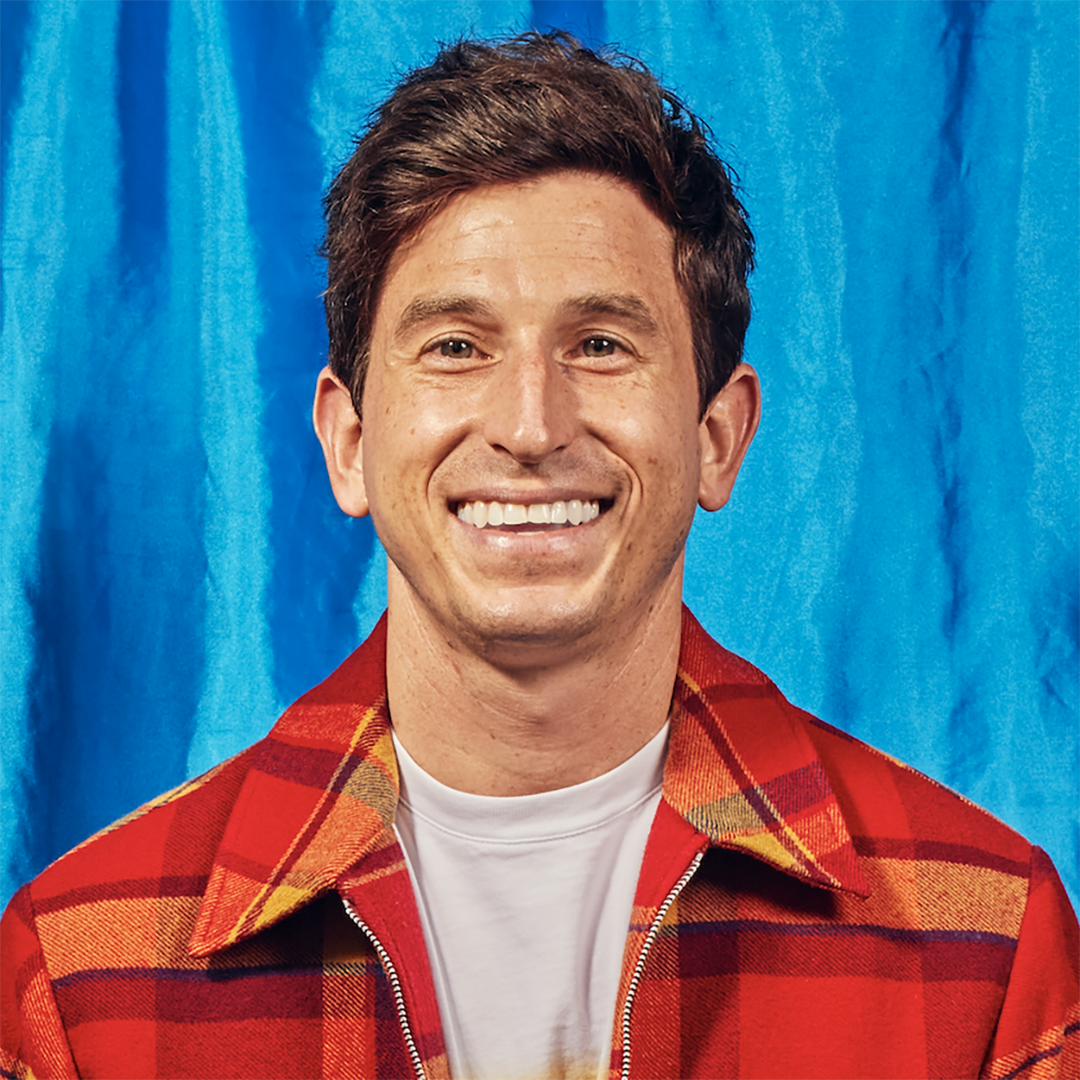 Strategic Clarity + Verbal Clarity + Visual Clarity
Charlie Weisman created a company that started by selling plungers, yes, the toilet ones, that are actually desirable. The brand is called Staff and it is quickly growing into a beloved suite of household essentials with bold colors, unique materials, and characters that are eager to help.
At Hitting The Mark I pride myself on bringing you as much the well-known, as the unusual upcoming, brands that find a way to make their brands stand out and the founders – not marketers – who have those stories to tell. Staff nicely personifies the latter.
Charlie and I talk about the 99% perfect brand name, how brand-thinking is at the core of his company, and how he was able to capture the imagination of his audience – and that of Drew Barrymore – all in an organic manner and why brand storytelling will be even more important in the future of this young company.
Notes
Fabian Geyrhalter:
Welcome to the show, Charlie.
Charlie Weisman:
Thank you so much. Happy to be here.
Fabian Geyrhalter:
Yeah. It's so good to have you. I mean look, the puns I could be making for this episode are pretty endless. From this show is going to shits, to your toilet plunger now being available in the big brown bag at Bloomingdale's. But hey, no need to go off rail when we haven't even really started yet. What a crazy journey you've been on since the beginning of Staff. I mean, if I get it right and you're going to tell me if it is or isn't, it most probably started one day during the pandemic. When you stared at your toilet plunger and you felt that it was very exposed, yet a really sad looking part of your home decor. Is that somewhat correct or is that how it went down?
Charlie Weisman:
Yeah, you're right on. Basically I think it was month five of lockdown and I'm sitting in my tiny New York apartment and I'm just thinking of ways of how can we liven this space? I just had that mindset of just being bored with an overactive imagination in the apartment and looking around. Within the same hour I had two moments, and the first one was just recognizing the plunger exactly like you said. I thought, hopefully everybody has one of these or everybody should have one of them. Especially in New York, there's just not enough storage space. So most people have them sitting right next to their toilet and everything that exists is designed to blend into the background.
Of course there's a market for that, but I thought wouldn't it be fun and wouldn't it be cool to just go the complete opposite direction and make something that is present and adds to that space? If you do have to use a plunger, it's probably not the best part of your day. If we can bring a little bit of levity to that moment, that is exactly what we are all about at Staff. Part of it was just recognizing that and also it was wide-open space. I've never seen anybody do anything with a plunger before, so I thought this will be fun and that was part of that. The other part is my grandfather was actually a career plumber, so I thought what a cool way to honor his legacy.
It's in my DNA and this will be fun but immediate, that was the first thought. Then about eight minutes later I thought, okay, maybe we're on something. But I'm not really trying to start a plunger company, that's pretty narrow. It is instantly just once I had that lens of there's these items that we all have in our house that are functional tools and they have to serve a purpose, but why can't they also be fun and bring joy? Everything at Staff does three things, all of our products. They one, have to serve a purpose for what they do, so a plunger has to plunge. That's the first priority for everything we do. It has to do its job at the highest level. The second thing the products have to do is they have to look good, so they have to be display worthy. Then also the third thing is when you do use them, they have to elevate that experience and bring a little bit of joy. That's the mindset as we think about beyond the plunger and what the world of Staff is and having all these helpers, so these are your staff.
Fabian Geyrhalter:
Which I love, and we're going to go into that a little bit more.
Charlie Weisman:
Yeah, for sure.
Fabian Geyrhalter:
You come from the brand strategy and ad-agency world. Most probably 80% of my listeners, it's quite a plunge. Well here we go again, but it is a plunge from there into the product space. How did you go about sourcing and did you launch completely bootstrapped? Did you just use your money and say like, "Let's try this"?
Charlie Weisman:
Yes, completely bootstrapped. It really started as just this side project, a learning experience. I had a whole vision for what this could be and I knew I had a whole plan. But really it was just at the end of the day, a worst case scenario, I'm going to learn a lot. I'm going to learn about manufacturing. I'm going to learn about e-com, all these things that I had no idea about. I'm going to learn about a company, accounting and all these things that I'm capable of and were not my previous career and that was a big reason for wanting to do this. And so it has just been one step in front of the next, especially for those areas where I don't know. It's okay, well what do we have to do? I want to make a fun plunger. Well, what does that mean? What is a fun plunger? What is that design? That's just a lot of napkin sketching and things like that.
Fabian Geyrhalter:
Yeah. That's the easy part for people like you and I. Right? That's the fun, easy part.
Charlie Weisman:
Yeah. Exactly. Then it's, okay, well I have this thing. How do I get it out of my head and into the real world? That's when I needed to call on experts. I found somebody in Brooklyn, a neighbor. Luckily part of coming from that creative world is just having a good network. I called up upon the network. Was able to find somebody who is in an industrial designer and I said, "What does it take to bring this to life?" They said, "All right, well here's the specs that we would have to build out and here's how we can improve this thing." Then I said, "All right, well let's make it." They said, "Well, we don't actually make it. You need a manufacturer." I said, "Okay." Then that was the next step. We've got to find a manufacturer and then they said, "This design's great, but we need to tweak it to fit our capabilities and such." It's just been this one foot in front of the next. Honestly, having the constraints and the journey has ultimately built a better product than the original vision. It's been fun watching it all come to life throughout every step of the way.
Fabian Geyrhalter:
By the constraint, you also mean the financial constraint, right?
Charlie Weisman:
Oh yeah. We definitely had to get crafty and finding manufacturers who could do a smaller MOQ, or minimum order quantity, because we were not ready at the time to make those giant purchases. There was still an investment and we're making a significant amount of these things, but just having to find all the right pieces to put together.
Fabian Geyrhalter:
I hear this over and over and I experience it myself. I'm working on a product startup myself right now. And that idea of being restricted financially, you think first that it's going to hurt you and it's going to be really hard and an obstacle. But in the end, like you said, it actually enables you to think harder and to actually get the right partners from the get-go. That restriction just in the creative world, having a creative brief, without a creative brief you're lost. You're like, "Now what?" But with a creative brief, you're like, "Thank you. I know my guardrails. I can play within them and try to extend them as much as I can." It's very much like that. Well, let's first talk about e-com and D2C because you mentioned it. Right? I assume you started online only and then slowly started bringing retailers aboard. Not having done this ever before, did you have that pricing strategy worked out from day one? About oh, and then the retailers need to get their percentage and then this. Did you work that out from the get-go or learned as you go?
Charlie Weisman:
I think we came about at an interesting time. It was right as inflation is taking off and everybody is having to adjust prices. We were able to work within, build around that. We knew early on, we didn't necessarily… It was more of we are not going to know where the traction's going to come from, so we need to be prepared for everything. We have built our margins around working with retail as well as DTC. We did launch first on our own, on our website, but within I think maybe three weeks we were in our first store. It all happened very quickly. Yeah.
Fabian Geyrhalter:
Because you also had product, right? I mean you actually had product developed waiting and you're like, "Well, let's get it out. It's got to move." How does the word spread? I mean, Staff is doing well on social, but it's not exploding how I thought a hot, new D2C brand would be going crazy on social. Especially since Gen Z and millennials seem to love your brand. How do you create brand buzz so far?
Charlie Weisman:
So, luckily the buzz has just come from, everything has been organic and everything is coming from, I think, both press and individuals said, "Hey, this is something different." And being excited about that. One thing that surprised me is even before we launched, I don't know how, press started reporting. I think maybe just some of the partners we were working with to build things had shared some stuff. But we were getting written about before we even launched, which was scary and exciting. I said, "All right, well people, there's eyes on this and people, it's at least worth a dialogue." Then when we launched it was again, people were very interested just, "Hey, somebody made a good-looking plunger, something that's never been done before." Just having that first splash of the plunger was great, pun intended. Then the other thing is I think just the audience, people were excited about this. Once they learned about it, I think there's either you're the type of person to say, "Oh, that's so me. I would love to have a colorful, acrylic plunger." Or you know somebody exactly who it's for, so it's also something that's very giftable.
Fabian Geyrhalter:
It triggers in a way. It immediately triggers of like, oh my god, so-and-so would love that.
Charlie Weisman:
Our products are just based on how we've come about them, they are designed to be visual. Our product photography is something we put a lot of effort into, into portraying that. And not in a way you've probably normally seen a plunger or other household items. By treating it a little differently and then putting it on Instagram, it is you do take that double take and say, "Well, what is this? This looks nice." By having that high-end photography for products that you've never seen in this way before.
Fabian Geyrhalter:
When people started noticing you pre-launch, right, and they started writing about, "Hey, there's something happening there." How did you treat your brand pre-launch? What was on the website? How much did you give away before you actually did the real launch?
Charlie Weisman:
From the beginning, I knew we didn't want to be a plunger company even though we only really launched the plunger. But I had a lot of one-off products made so we could photograph them, and tell this bigger story of filling your house full of Staff and these helpers. And then we also did launch with a small run of hangers as well. Just to say, "Hey, it's not just a one product thing." And to paint that bigger picture, so we were really intentional about that. But really, it was the kind of thing, is that I knew this brand had to be a show, not a tell. I didn't want to show anybody about what we were doing until it was packaged. Because if I told people, "Oh, we're going to make a cool plunger." It just doesn't land as once you could say, "Look at this thing." And so for instance, I didn't even tell my parents what I was working on until it was all completely done so I could say, "This is what I made." Or my grandfather, the plumber.
Fabian Geyrhalter:
That's awesome. Your grandfather is alive and kicking and he's part of this and he saw it and he can appreciate it.
Charlie Weisman:
Yeah. His whole thing was he's like, "Okay, but does it work?" That was his first question. He's like, "Yeah."
Fabian Geyrhalter:
Yeah, I figured that would be it. That's hilarious.
Charlie Weisman:
He's like, "Yeah, that's nice. It's blue. Okay, but does it work?" I had to make sure that was always in the back of my head of make sure this works well enough for papa's standards.
Fabian Geyrhalter:
Exactly. You've got expert testers that you hire. Can't get better than that. Drew Barrymore is obsessed with your product. I mean, it was featured on her show. That must have been a big breakthrough. Did that come through a PR agency or how did you land that?
Charlie Weisman:
That was organic. Everything has been organic, which is nice. We've made a lot of gift guides and we were included in Drew's Favorite Things, it's called. And then, which was exciting, and we were honored to have that accolade. Then from there, she had selected I think three brands to feature on the show outside of the magazine, which is where the other Drew's Favorite Things lived. She brought three onto the show to share what is Drew's Favorite Things and just say these are things she's liking right now. She chose Staff as one of those, specifically the toilet brush.
Fabian Geyrhalter:
And so with something as awesome as that, because for a product brand that just launched bootstrapped, that is a massive moment, right? Moments like this, I'm always surprised, they can go either way. Either it literally was the biggest thing ever, and you sold out the next day, and the word spread like crazy and you didn't even know what to do. There was an avalanche of orders coming in, or it was fun and it was cool and it got visibility, but it's not like you immediately felt it. How was it for you?
Charlie Weisman:
How was it for me? The other part of this is that she films in New York. I got to go to the taping and I got to meet Drew and I got to see her talk about it on air, and we also gifted it to the entire studio audience. Seeing all those reactions and people excited about the toilet brush was that was one of the coolest days ever. In terms of sales, did it move the needle? Did it change the trajectory of the company? No. But it certainly was an exciting thing, honored to be on there. Hope to do more stuff with the Drew Barrymore Show and beyond, so they're fantastic.
Fabian Geyrhalter:
With brands, as you very well know, it's all about trust. Can I trust that brand? How do you gain trust with a product like yours, which is really it's about other people saying, "This is cool." And so if I see Drew Barrymore actually showcasing your plunger, I'm like, "I've got to have that guy on the show." It creates this avalanche effect where you feel like, oh, there is actually something there. I'm sure it had a lot of effect, just maybe not immediately on the sale but long term.
Charlie Weisman:
One thing that was exciting, and we definitely launched with the plunger and that was our first press wave. But we have five products now a lot more in the works, so we can get into that, but every one of these products has had their moment in the sun. Drew Barrymore was talking about the toilet brush. But we also have the turkey baster and that was featured in The Strategist and getting other press, and the hangers were written about in that same week. Just seeing that all these products were doing what they needed to do for the brand and really painting that bigger picture, so that was exciting too.
Fabian Geyrhalter:
Let's talk about the name, Staff. You brought it up already in different ways, so you already personified it. We have a pretty good idea of how it was derived as being the helpers. Why did you end up picking it? Because I'm sure coming from the agency background, the naming part on the one hand must have been super fun. But also super difficult because you must have been very self-critical of like, "Is this the name? Does that have legs? Can I play with it?" Why did you end up picking it? Are you excited about it? Are you making it come to life every day?
Charlie Weisman:
99% of me loves it. I think it's perfect for the brand. It speaks to what we're all about, that's the service quality. These are the people who are here to help you. They are going to do their job and hopefully there's going to be service with a smile and bring you that joy. What we're all about is making your life easier. Our mission is just to make each day brighter. The way we do that is with this crew full of Staff to patiently wait to serve you when their duty arises.
I will say the issue with the name that I did not foresee, I knew it would have challenges. I know SEO's going to be tough with a name like Staff, things like that. But I really felt the effects when I went to my first trade show. And we had a booth set up and we had a big plate that said, "Staff." And people kept coming up to us that said, "Hey, what time? Where's the bathroom? Where's like lunch around here?" I go, "Oh, we're not this event staff, we are the brand…" Eventually I had to take the sign down because it was causing more distraction than good. But overall-
Fabian Geyrhalter:
I would have never thought about that.
Charlie Weisman:
Yeah. I didn't think about that one either. But overall, I think it's a good wrapper and it has legs for wherever we continue to grow with new products and these new staff. I think it's-
Fabian Geyrhalter:
I mean, you're taking it all the way. There's a section on your website called Stockist and you say, "Staff now available for hire at these delightful stores." Then in the FAQ section you have the question, "Do I have to feed the staff?" The answer is, "Legally, no. You certainly can but they are inanimate objects, so you have to do the biting, chewing, swallowing, digesting and enjoying for them." I mean, you're definitely having fun with it. For the ones who didn't give it much thought or they just took the name, and then you definitely, well, using the word, you animate it. You make it come to life and people start understanding the idea of that's my home staff, so it's very cool.
Charlie Weisman:
It's been fun. I think part of what I'm happy to see is that we never speak on behalf of the Staff. Everybody gets to project who they want that to be. I've heard some people refer to it as, "My plunger, he does this." Or, "She does this." And so just everybody has their own vision of who the Staff is to them, and that's exactly the way we like it.
Fabian Geyrhalter:
Personified. Yeah.
Charlie Weisman:
Yeah.
Fabian Geyrhalter:
Did you write all the copy, and was that a part of your agency background and your agency life as well?
Charlie Weisman:
No. Yes, I wrote it all. Not really a part of. I certainly would dip in every now and then and something I like to exercise, but that was not my role was a copywriter or even a creative.
Fabian Geyrhalter:
Well, now it's one of your 55,796 roles. I guess, that's the startup world. The bow tie wearing smiley face, which is super simple, right, it's a bit like your trademark icon. It reminds me a little bit of the Comme des Garçon heart. This might be a strange question but it's people who think brand, we are obsessed with these weird things. Will you ever lose it or will it just become part of a certain classic series eventually? Any thoughts on the future and legacy of that phase as you plan for world domination?
Charlie Weisman:
I know to never set any hard lines for about what will eventually be, but I really think that's so core to what makes Staff, Staff at least for now. Using these colors, these unique materials and that smile, that face to personify these products, that is-
Fabian Geyrhalter:
It's a trademark. That's the thing. Yeah.
Charlie Weisman:
It is legally trademarked as Staff, so yeah.
Fabian Geyrhalter:
Oh, awesome. You actually went that far.
Charlie Weisman:
Yeah.
Fabian Geyrhalter:
That is actually fascinating because it is so simple. Obviously that means it's to a certain extent, we always say that in trademarks and logos that a five-year-old should be able to draw it like a Nike swoosh. It's genius because it's so simple. With you, I mean that's exactly it. It's so simple, you can just quickly on a napkin sketch. But that to me would also make it really hard to trademark but you did it and it wasn't a problem.
Charlie Weisman:
Yeah. I mean who knows how much variance somebody could add to it before it becomes not the trademark, but at least that version is trademarked. Yeah.
Fabian Geyrhalter:
Yeah. They say that once they start copying you, you know that you're a success. Let's see. I don't wish it on anyone but it's-
Charlie Weisman:
I'd rather prefer to measure success in other metrics.
Fabian Geyrhalter:
I know exactly, right? Exactly but yeah, that's how life works. Your design language, it's late eighties, neon, early nineties glam. There's a dash of good kitsch in it and you talked a little bit about the photography direction and all of that. In a way, when I look through your Instagram and I look through your product, it's a little bit like Swatch and Alessi back in the day. It's a little bit of that revival, not that any of this means anything to you likely since this was way before your time.
Charlie Weisman:
I'm a student of advertising and marketing, so I know what you're talking about.
Fabian Geyrhalter:
Good. You had to look way back but yeah, okay. But do you feel the world of household items is just as ready to step back into that era as is currently music and fashion? How do you ensure that the brand stays relevant when we move into the next revival, which will be the early 2000s, I assume? Simply put, by having a very specific look where you're going for neon and that fun and it's got this certain vibe, you absolutely stand out. But there's always that little risk that you might be stamped as a trend and as we know, trends fade. Any thoughts of how you keep it visually relevant or how you keep moving into that next era, or will it always be like that?
Charlie Weisman:
I think color will always be core to Staff. That's just such a way to connect and evoke emotion. Again, it's everything else in this space is designed to blend in the background. You've got either whites or metals or wood and that's it. You're not seeing the bright acrylic, at least for these functional tools. That is core to what makes Staff, Staff is having those colors, those materials and the face so none of those things are really going to change. However, we're always going to be evolving. We're always going to make sure that the brand…
The other part of Staff is how can we do it different? Whatever we have to do, so that same trade show where we said, "Okay, we're doing a trade show and we're looking around." Everybody's got these booths and different logos or colors or whatever. We said, "How can we make it more fun?" Well, we brought a harpist to come play and not only did they play, but for us a portion of it they played with our oven mitts on their hands. We're always going to be having more fun and doing things our own way.
Fabian Geyrhalter:
That's fun. But thinking about this a little bit further with the Alessi reference, because there is a clear reference with that, he remained. He turned from innovative to trendy to timeless and you can totally do that. And so I think that that's where you're heading with that idea that you have something really good going on. You're going to double down on it and it's going to become your trademark and it's going to become the thing you do. I mean, there's one big difference though, and I would be curious to hear your thoughts on that. Back in the eighties, plastic was cool. Acrylic, it became the norm. Today's consumers with sustainability on their minds, what is your stance or what is Staff's stance? Maybe I should actually ask Staff, the actual staff that you have instead of you, what is the stance on plastics versus the environment? How do you navigate that?
Charlie Weisman:
These items that we're using currently are things that you buy and they're quality and you have them for a long time. You're not buying a plunger every couple months. You're not buying hangers every couple months. These are things that you have and you cherish them for pretty much forever and because they're high quality, they're going to last. We are looking into other types of products that are not meant to be a 10-year purchase. That is something we certainly think about is how can we be responsible in the materials that we use and still keep it Staff? We've had things in our pipeline that we explored, "Oh, wouldn't it be fun to do this?" Then we thought, well, there's just no real way to do this the right way and we decided to table it till indefinitely. It's something that's very top of mind and we do what we can with what we have now but as we continue to grow… We have five products now and we have many more in the works, so it's something that we are thinking about with that growth ahead.
Fabian Geyrhalter:
Cool. I had a feeling you would. What is one word that can describe your brand? I mean, when you think about Liquid Death for instance, it's mischief. What is the one word that as an umbrella can describe Staff?
Charlie Weisman:
Yeah, there's so many. It's tough because there's so many ways. But I think if I could pick one word that it had to all ladder up to, it would be service. It's that these are your staff, they're here to serve you. Part of good service is bringing that personality and the joy that they do bring. There's a whole element of joy, but I think you need to ladder up to that service above everything because that's what they're here for.
Fabian Geyrhalter:
Which goes back to your intro where you talked about here are the three things that everyone of our staff needs to fulfill, and the first one is it's got to function really well. And so it makes sense that obviously most of my listeners would've assumed, including myself, that it would be joy but that is secondary. That it's got to be service first. I really like that. Coming from your background and now having actually started a company in the product space, going D2C. Learning about all of these things that before were so easy to do on a budget where you were just having fun with brands, what does branding mean to you? It's a misunderstood word. What does it mean to you?
Charlie Weisman:
It's a great question. The way I think of branding is branding is how consumers feel about your company. I think that's to me what branding means. Our entire objective right now is to make a company that people love. Our entire thing is focused around branding, of how do we connect this product to the consumer.
Fabian Geyrhalter:
That's what it will be forever. The idea of branding is that connection between you and the consumer and how can you make sure that they have that positive depth?
Charlie Weisman:
Of course. Yeah. But just making sure, because our objective right now, it's all top of mind. All the business. All the distribution growth. But ultimately what we care about the most right now is making something that people love. We got so excited when we started seeing people post their plungers on social media. It's people who decided to do that or people waking up Christmas morning and saying, "I got what I wanted. I got the plunger." That stuff is what gets me the most excited and makes me feel like, okay, we're onto something. That's my measure of branding, I would say. That's what I focus on most right now is just making sure people are loving what we're doing.
Fabian Geyrhalter:
I love that. It's really at the heart of everything. I mean that's at the heart of brand. You alluded to it more than once, and I'm so excited to hear. What is next for the Staff brand? What are the products that you've got lined up that you can potentially already reveal? What are you excited about?
Charlie Weisman:
Excited about we've got lots of things going on. Of course the business health where we have increased distribution coming. And growing our existing partnerships with both the boutiques, our national retailers, and turning on some more things in the D2C space. But really the fun stuff and the things that I'm really excited about, are the new products that we have coming out. Part because they're just going to bring in, I think, new audiences into the Staff world. We've been really intentional about how we have shared our products. The plunger was our great start. It said, "Hey, we're something different and were something new, and here's the way we think." But then we did the oven mitts to connect with that foodie crowd and bring them into the Staff fold. The hangers were designed to connect with that fashion crowd and bring them into the Staff fold.
We have lots of new products that hopefully connect with different subcultures and different interests and bring them into the Staff world. I'm excited to just continue that growing of fan bases for the brand. One of the ways we're doing that is with some brand collabs, both big and small. Those are coming out real soon and I wish I could share more on those, but I'm very excited to finally share those with the world. Then the other part is just the brand storytelling. Right now, early days, there has been a lot of focus around the products themselves and I think it's a great story to tell. But I'm looking forward to sharing a bigger brand story of what does it really mean to have a house full of Staff and all these unexpected moments of joy throughout your day?
Fabian Geyrhalter:
Awesome. That sounds like an exciting six months coming up. Then at some point I'm sure we're going to see pop-up shops. I mean come on, if you've got five, six products, you're ready for that. Is that something that's in the future?
Charlie Weisman:
It's definitely something I have put a lot of thought into. There are no firm plans yet, but it is top of mind. We've done some joint pop-ups. There's been some other group things that we've participated in and it's been fun and successful, so it's definitely an area we'll continue to explore.
Fabian Geyrhalter:
As we slowly come to an end here, one piece of brand advice. Something that maybe you learned out of a ginormous fail over the last couple of years where you just plunged into it. Or something that you feel like was really tremendously important to building your own brand, that you might want to share with founders that we might not have talked about yet?
Charlie Weisman:
Sure. Let's see. There's definitely a learning curve for a lot of the new areas. Even the ones that are familiar, it's just a whole different beast. Every day almost feels like one step backwards but luckily three steps forward. I think just getting used to that and trusting your instincts has been the biggest thing. Is if you are deciding to start your own company, that's because you have a vision and there's something you believe in. I think it's important that you follow through with what you believe it is. Not only because I think that's best for the company, but for yourself and the way you sleep at night. Just making sure that you're proud of those decisions that you're making. Then on the same note though, while it is trust your instincts, don't be afraid to ask for help. There's such a nice community. People are really willing to help other people along their journey. Just being smart with when it is time to ask those questions and ask for help. But it's something that I've been so happy and to feel welcomed with anytime I've needed to raise my hand.
Fabian Geyrhalter:
The entrepreneurial community globally, I think everyone who is once a startup entrepreneur knows the angst and the suffering and what actually goes on behind the scenes. They are a special bunch and they really are more than happy to jump in and help. I've experienced that myself and it has been extremely moving, to be honest. To actually suddenly talk to people that you really look up to and you use the products day-to-day, and they have 20 minutes to just talk to you and give you advice. And so I totally agree with that, it's pretty wonderful. How can people follow you either personally or get to know your Staff?
Charlie Weisman:
Yes. You can go to www.MeetYourStaff.co. That's co. That's where you can get your own Staff for your own home, and you can follow along our different socials and the handles @MeetYourStaff.
Fabian Geyrhalter:
Charlie, this was so much fun. I appreciate you coming on talking us through your journey and boy, I can't wait to see where you're going to be in a year or two. This is going to be super exciting to watch.
Charlie Weisman:
Fabian, thank you so much. I really appreciate your time and hanging out.
---
0 COMMENTS