Hitting The Mark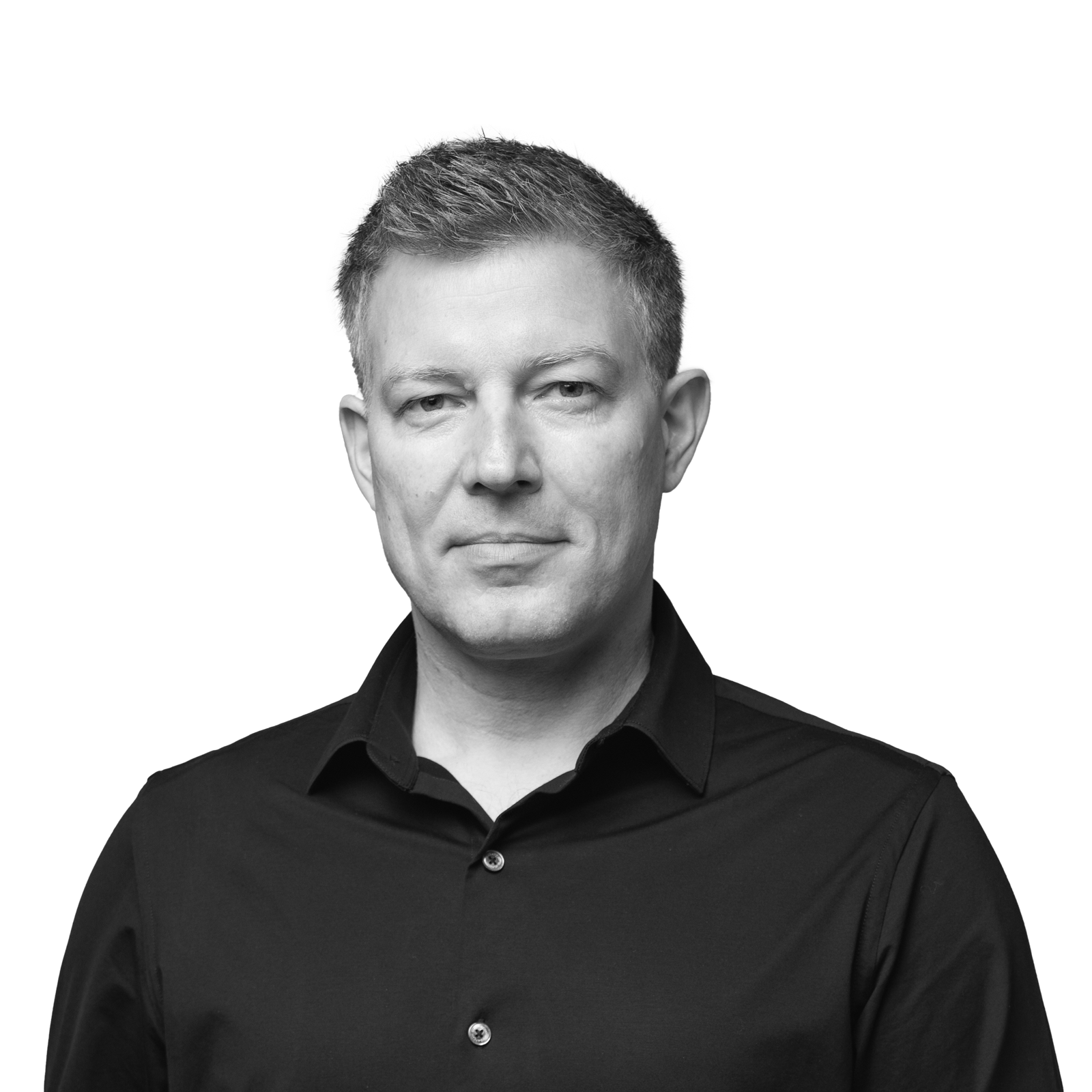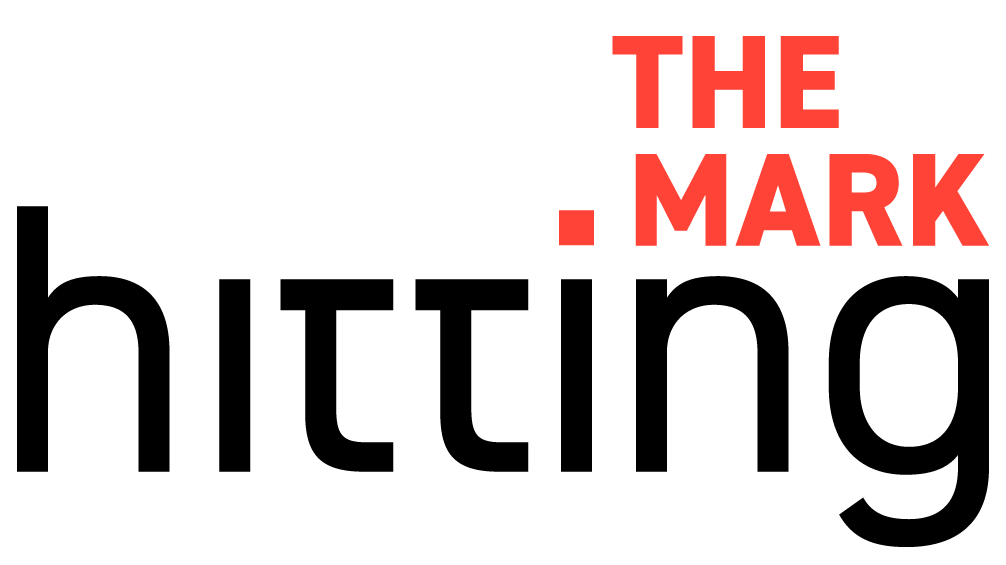 Conversations with founders about the intersection of brand clarity and startup success.






EP097 – Popup: Matteo Grassi, Co-Founder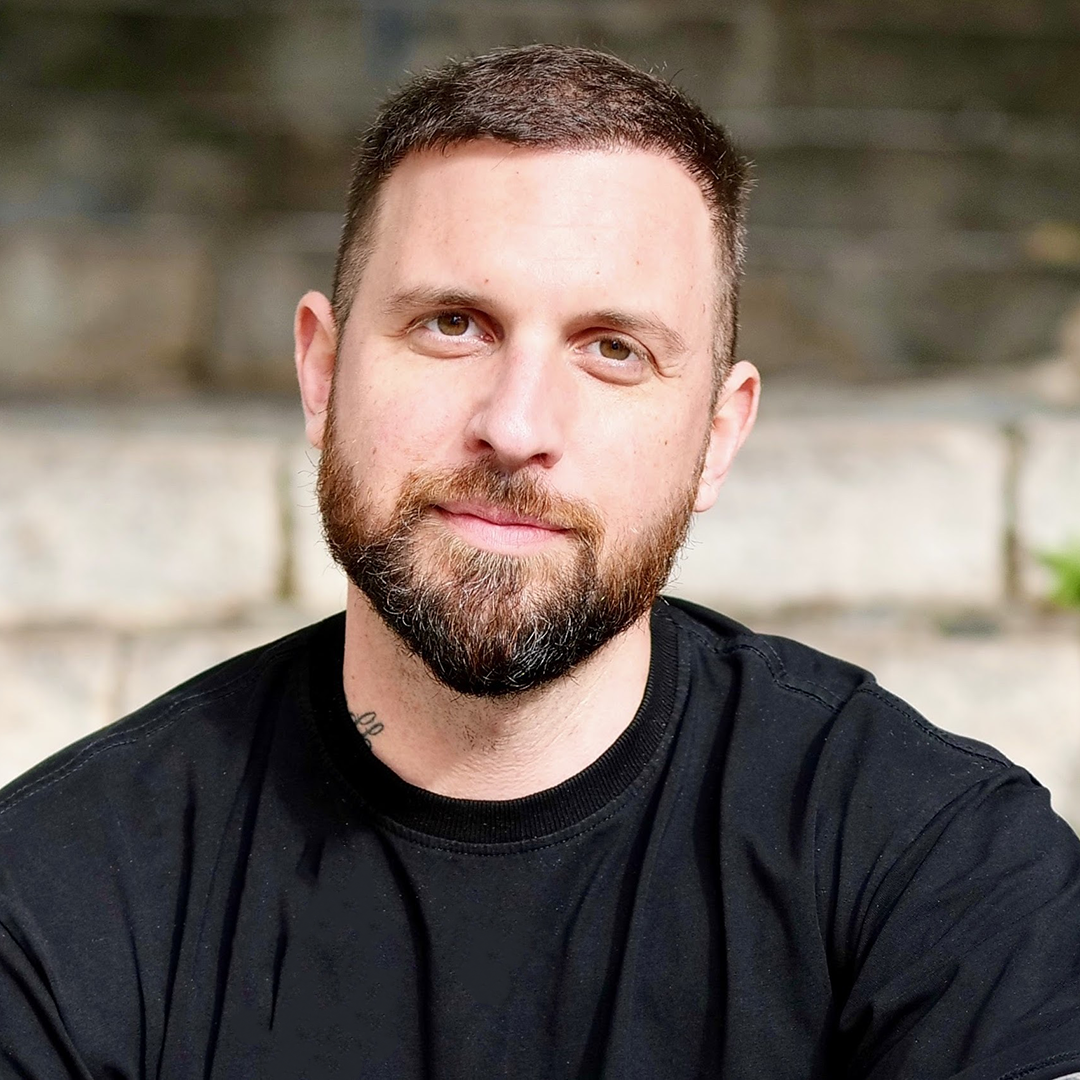 Strategic Clarity
Matteo Grassi went from breakdancing in Italy to traveling with a circus across Australia, then overseeing 7 e-commerce brands and lately launching Popup, a no-code online store-building platform that provides flexibility in customers' journeys. All of this said, Matteo also holds a Masters in Psychology and worked as a brand strategist.
What you get when you combine these life experiences and education is someone who has a no-bs approach to brand thinking and community building and on today's episode, this is exactly what we dive into head-first, while also learning about the strategy in which IKEA places mirrors in their stores and how cross-border online sales should really look like. And, skip the first 10 minutes if you are not interested in us talking about the future of music since Matteo, amongst all these other things, is also a producer.
Notes
Fabian Geyrhalter:
Welcome to the show, Matteo.
Matteo Grassi:
Hey, welcome. Really nice to be here.
Fabian Geyrhalter:
Oh, it's great having you. So, you got introduced to me as a founder's journey from break dancing, three failed businesses to 16 million in revenue. Here you are, the co-founder of PopUp, which is an e-commerce platform that claims to be reinventing the online store. So, you went from acting and dancing professionally in New York City to raising three and a half million with just a pitch deck in your hands. You also launched a mental health community for male founders in the process of it all. I don't even know where to begin. How about we begin at break dancing? Was that your first career or was it more of a hobby?
Matteo Grassi:
It started as a way of not getting into trouble, believe it or not, it was just, I guess, boredom. And kids my age, I was around 12 years old. So, starting getting into the wrong crowds, especially the area that I was living in wasn't that let's say nice. Some of my friends actually, they went to prison and all of that. And so, I think break dancing was a way to me to just keeping busy. And one of the older guys was running a group there for the kids. And I started literally street dancing properly in the streets, in shopping malls, et cetera.
And then when I was 14, 15, I decided to actually study dance properly. So, I went into a school and started a kind of dancing, like hip hop and modern dance, and I got into more, let's say, a more sophisticated way of dancing. And I was studying, I was doing high school then I got a psychology degree. So, I was semi-professional in the terms that I was paying for my study through choreography and teaching other people to dance. And I was doing competition, but I never thought, "I want this to be my career."
Fabian Geyrhalter:
Interesting. I think it's interesting how break dancing, for some kids, that was the skateboarding. It gives you something to hang onto. I was having fun break dancing too as a kid, but not like you. Just a cardboard mat and off you go. It's also the easiest entrance into anything to do because you have zero expense, you need nothing. You could just-
Matteo Grassi:
Oh yeah, it's true. Yeah. The other thing was the… That's actually a very good point. I think that's why for us kids was really easy to do because you just literally need some music and we were just-
Fabian Geyrhalter:
Yeah, boombox. That's it.
Matteo Grassi:
Yeah, boombox in the shopping mall, we didn't need anything.
Fabian Geyrhalter:
I had Scheme of the Rock Steady Crew. I had him on another show of mine where I talk music, and he performed… You might have even performed to his breaks at some of the battles, but it's super cool to go back into that world and how different it was. But hey, last thing about music, because I'm big into music, you're also a musician, you're part of the duo, Augustus & John, right?
Matteo Grassi:
Yeah, Augustus & John was a project that started, I don't know, a few years back. My background is… I come from an artistic background in terms of I know how to read music, I know how to play music. My dad, musician, my mom, singer. So, I grew up in a very musical family. I never produced music per se in my young age. And I started producing when I was 32, 33 years old. And I was passionate about technology and I think through how technology developed it gave the ability to anyone with a laptop and very basic devices, you can actually now be a full-on producer. So, I think the technology picked up and then I learned basically on my own, but I already had a background into music making or music composing and things like this. And yeah, we started producing with ideas like, "Hey, let's make an album." And we did.
Fabian Geyrhalter:
That's awesome. You had a few records. You even toured Europe back in 2017, right?
Matteo Grassi:
Yeah, we toured Europe. It went good. It was never like, "Oh, let's make a career out of this as well." Just because I didn't want to spoil the joy that I had to make music in terms of doing whatever I wanted. And I really liked the live aspect to it. But then as the business started to pick up and I used to work 12 to 14 hours a day in front of a computer, I could not produce music anymore for that reason.
Fabian Geyrhalter:
Because you get back on the computer, because that's what music is these days. Yeah.
Matteo Grassi:
Because producing music is literally 10% playing and 90% is in front of a computer just fixing things and just basically producing. But you are always in front of a screen. And I remember finishing to work, I don't know, whatever, 7:00, 6:30. And the last thing I wanted was, "Oh my God, I have to sit again in front of my computer and-"
Fabian Geyrhalter:
I do the same thing with a friend of mine and we have a production duo and we don't do it professionally either. We just do it for fun and we release it. And it's the same thing where once the weekend comes around and we've got a session planned, we're like, "We just can't turn on the computer anymore." Which is so sad because music is something so different. But anyways, so there will be no more music for you in the future with that duo or will you still be doing anything?
Matteo Grassi:
No, I don't think with that duo anymore, but I think I will try to go back to make music again once I can reduce my screen time with the business. So, hopefully I'm going to be able to reduce screen time with the business and go back to do… Go back to the music.
Fabian Geyrhalter:
I hope that's true for you and I hope it's true for us because I listened to Crosslines last night, which is one of your releases, and it totally reminded me of Elle and Oya and some really good stuff. I love the work. So, jump back into it, will you? Let's make sure that that PopUp is run by others soon so that you can just do the other things as well.
Matteo Grassi:
Yeah, I don't know that… It's hard to know what content creation is going to do. And I think if I go back to music, I will not produce anymore. I will just do live performances because music is getting lost. Even from when I produced Augustus & John to now, oh my God, there is so many people making music and because of the accessibility to music creations with AI coming, it's going to be even more. So, what's going to happen is there's going to be overloaded of junk. And in the middle of junk, maybe you're going to be able to find one good artist. But people, I think, are not going to listen to music anymore. Sorry, they're not going to listen to artists anymore, they're just going to listen to sounds. And the sounds are produced maybe by AI, maybe by some real people. And I think the only connection is just going to be with the live music. So, if I have to go back, I will just basically do live performances.
Fabian Geyrhalter:
It is a very sad thing to say, and you couldn't be more spot on with it. It really seems like that's where it is heading. It's where the joy is, is in live music. It's also where a little bit of money is left for artists, is live music. It just seems like that's the only place to go. Okay. Thank you for entertaining me on the music front because that was important to me to discuss this with you. But let's focus on PopUp, right? What is the void that Shopify and a few others left, and you worked for Shopify at some point, that your online store building platform is filling?
Matteo Grassi:
Yeah, I don't think… We haven't seen the void. I think we noticed that the e-commerce store blueprint, this homepage, product page, card and checkout, this structure of this is the blueprint, and then you pick a theme and you put it on this type of structure, it's been around for the last 30 years, and nothing has changed that much. So, we've been building online stores in the same way for the last 30 years and we all use this type of blueprint. And if you think about the way retail has been working for a long time, retail has always been able to control the customer journey, either through changing the merchandising or maybe they create a floor for men, a floor for women, and then they move the checkout in different angles. Ikea is very good. They actually place mirrors in a certain way because they notice that if they direct customers in certain paths, they can actually purchase more. So, it's something that we always-
Fabian Geyrhalter:
I had no idea. I never heard that before.
Matteo Grassi:
Yeah. But we always been doing like this, every store that you go to, they're not based on the same architecture, they're the same planimetry. But in digital, we always use the same structure. You send people to the homepage and then you go to the product page, maybe they go to the checkout. And so was like, "What if we break this blueprint and we create a model or no-code approach where almost merchants can pick and choose what they want in terms of models in an online store, put them into a visual journey builder, which is like a flow builder, and then control and create customer journeys?" And this is what we've been trying to do with PopUp, breaking the idea of this blueprint and just giving parts and models that people need.
'Cause sometimes, for some, people this blueprint is too limiting, meaning that they want to do more. For example, you want to do lead pages, you want to have dedicated landing pages for your different customers. You want to have a link in bio, but for some people, they want to even do less. For example, a creator, they just want to sell a product. They don't want a full online store, they just want the product page and a checkout. So, some people that use QR codes, they just need the QR code and a checkout. They don't even need the online store. So, that's where we come in. We fit around you, not the other way around.
Fabian Geyrhalter:
So, this is fascinating because it's basically bringing the real world into the online experience where the online experience has been so beaten to death with data of this is the one way that it works and that's why we're all doing it the one way now, that you believe that there are other ways where you can create a more sticky experience and hence actually increase sales, depending on how people enter your brand or product universe.
Matteo Grassi:
Yeah, it's not just doing more sales. We notice that basically when you become a merchant, you start and you launch your store, you create your store, and then what happens is you hit the plateau. And this happens for every brand in every stage. You hit a plateau where you have imagination and you want to do more and you want to maybe catch different trend waves or you want to try different traffic acquisition, you need to keep up with the ever-changing consumer, buying partners as well. A new platform comes in, maybe TikTok comes in, and now influencer collaboration are coming in and something else is coming in. The way people shop constantly changes. And the way you need to adapt needs to be fast and efficient and without too much cost. The problem of this blueprint that Shopify has doesn't give merchants the opportunity to adapt, because every time they want to do something, they have to call the developer or they need to add an app and the app is not there and then they have to maybe call another developer and it becomes basically a nightmare too.
And what happened to most merchants, just give up. They were like, "I know that I need to do this, but I cannot do it. I don't have the bandwidth to actually facing even scoping a project like this." So, what happened? You get stuck in the same old, same old. So, on one hand, the business offer, one, but also it takes also an emotional toll to the founder because you got bored. You want to test new products, you want to test different approaches and you want to keep on having fun with your online store and your business. And that's actually where we decided to come in because we actually built it for ourself. We were experiencing this on a technical standpoint as merchants, but also we're experiencing this on an emotional level. We were like, "Yeah, we want to do influencer collaboration, we want to test native advertising, we want to do a virtual experience or a AR experience within our store. But it's like we can't even think about do any of these things because it's just going to take too much time and too much money."
Fabian Geyrhalter:
Yeah. When I launched my first Shopify store last year, I had no idea what I'm doing, and I'm jumping in and I'm like, "Oh good. So, I have the base built." And then I'm like, "Oh, and then I just need this one little feature there. Oh, that's an app. And then feature, it's an app." Suddenly you're like, "Expense, expense, expense and
build, build, build." And you're like, "Oh my God." I was-
Matteo Grassi:
Yeah, it's true.
Fabian Geyrhalter:
It was very overwhelming.
Matteo Grassi:
It's true because the thing is you don't need features. Merchants don't think about feature. You just think about problems and things that you want to do. So, this is the approach that we always been using. It's not about a feature war against Shopify. It's literally what is your imagination? What do you want to do? And then you build it. So, the platforms adapt around what you want. So, you start thinking about, "I want to create a customer journey where I want my customer to entry in this link. And then I want it to see this, then I want to show them that. Then I want it to go to checkout." And while you design it in your head, you can actually use our visual journey builder to actually put it… Laying all out. And then you can go in the front end, which is no code as well, and you can customize it and embellish it the way you want.
Fabian Geyrhalter:
Sounds super intriguing. Sounds really intriguing. This episode happens to be part two in a series of brand strategists who ended up on the other side running multiple D2C brands themselves. So, on the episode before yours, I had a founder and brand marketer in the show, Suze Dowling of Pattern Brands, and she oversees seven e-commerce portfolio companies and here you were, until recently, overseeing seven e-commerce portfolio companies as well with Viceroy. And PopUp came out of Viceroy, correct? Tell us a little bit about Viceroy Group and what you were doing there and how that inspired, most probably, what you're doing with PopUp too.
Matteo Grassi:
Yeah, I think they inspire us because we were merchants, and we were merchants that were trying to do a lot. So, we were selling in 150 countries. So, there was all the cross border commerce aspects to it, and then we were using four or five different traffic acquisitions. We were doing Facebook, TikTok, native ads, we're doing influencer collaborations. So, in terms of the spectrum, in terms of our marketing initiative, the type of business, the initiative that we wanted to do, we were literally trying to test everything. And this has been, I think, our curse as well. And probably we should have done less, but that's our spirit. We're on fire and we wanted to grow and test and do a lot. And this is where we came in, we were like, "Why is this so hard?" Because we are the best people to do this. I'm at Shopify, Corey is at Shopify, Kate that was running the business with us and she obviously joined us as well in PopUp, she's at Shopify. A lot of people were all at Shopify. So, we were-
Fabian Geyrhalter:
You stole half of Shopify's people.
Matteo Grassi:
We know everything about commerce. We had very successful businesses. Corey is a software engineer as well. So, we were able to build our own thing. It was like, "Why things are so complicated?" And we realized it was never the problem of us or the technical skills or the money or the time. It was literally this blueprinted inability to create customer journeys. And this is where we started to think about maybe there is something that we can do better. Maybe this can be an app. And then we tested ClickFunnels, which is a really interesting way of building sales funnels, but it's more towards courses and things like that.
And so, we start merging the idea of, "Hey, what if there is a bit of ClickFunnels, there is a bit of Shopify, but then where you can arrange things almost like in a Miro board, and everything is modular like Notion?" And then PopUp was born like this, these combinations of platforms that we liked in a new way of building online stores. And this is why we're saying we're reinventing the way people build online stores because when you build an online store on PopUp, it's something that you never experienced before. Yeah, that's it.
Fabian Geyrhalter:
That's it. That's a lot. That's it, that's all. Do you already have data on how these journeys are performing versus just the typical Shopify store or… Everything e-com is data centric. So, I'm sure that you're looking into how certain things are performing.
Matteo Grassi:
Yeah, this is actually very interesting because even though data tell us that the store is performing good, it's not necessarily performing better than Shopify because the thing that makes us different is not that we are doing something that's better than Shopify. It's literally we can do what Shopify can do but more. So, it's not that the brand was like, "Hey, I was running influencer collaboration on Shopify, and now we're running influencer collaboration on PopUp, and on PopUp they're much better." The brand comes to us, is like, "I cannot run influencer collaboration and building customer journeys in Shopify, and I can do this in PopUp."
Fabian Geyrhalter:
I see.
Matteo Grassi:
It's literally things that were not able to do before, they're able to do it now. And we're not talking about crazy things. We're talking about very simple type of things, like literally basic customer journeys can be like I once sent my… I'll give you an example. I once sent my customer to a page. It's a lead capture. I want input all their details, and then I give them a lead magnet, let's say an ebook. And after that, I want to show them some products. I want to send them to a checkout, after a checkout, I want us to then upsell, and maybe because they're influencer, I want to redirect them back to their YouTube page. Now, this is not a really, really strange use case, but you cannot do this with Shopify today.
Fabian Geyrhalter:
I see.
Matteo Grassi:
Literally, even though you add the four or five apps, you can't. You either code it in and have a headless approach where you are literally trying to basically code it, but you can't do it no code.
Fabian Geyrhalter:
Fascinating. And there's also this co-dependency on app makers, which I don't quite like because it always feels like, what if they stop the app or what if something goes wrong? There's this codependency, which it seems like with PopUp, there is none, because it's more… Again, it's more about creating your own universe than being codependent with 50 other creators.
Matteo Grassi:
Yeah. The other thing as well, to remind you, is data fragmentation. Because the thing is, if you're using five different apps, and one is for an upsell, one is the checkout or Shopify, then one is the landing page builder, like Shogun, you already have three different apps. The customers are landing in three different applications, your data is fragmented. So, with PopUp, not only you're building a customer journey, but the data is going to be integrated within the journey builder. So, you can actually going to be able to have the visual data in front of you and see how your customer are moving through the journey.
Fabian Geyrhalter:
Let's talk about cross-border, because I heard an interview with you, one of the podcasts you were on, where you talked about cross-border selling on D2C is actually much more complex than people think. They think they can just change the currency and that's it. But I'm intrigued by that. You talked about there's a huge market in Germany, there's a huge market in Brazil, et cetera, et cetera. From your point of view, and may it be already branding related, but may it also be just usability related, how do you feel people go differently through an online experience in different countries? Is it really such a stark different preference by people?
Matteo Grassi:
I don't know, maybe we can actually… You're from Austria, right?
Fabian Geyrhalter:
Yeah.
Matteo Grassi:
And I think if you assume, "I'm going to create a store for Germans and a store for… And the German store is going to encompass part of Switzerland, Austria, and Germany." Yeah, it could work. But you, as an Austrian, are going in the German store and think it is a German store. This is not an Austrian store.
Fabian Geyrhalter:
Yeah, most probably.
Matteo Grassi:
Because the German is going to be a little bit different and then there's going to be some festivities that you're not going to leverage. The small difference like this. Like English, for example, Australian, UK or American, the English changes, the festivities changes. And my experience is that if you really want to do cross-border, even if you're a company from the UK, when you launch a store, an it's an Austrian store, the people from Austria need to see this and it's like, "Oh my God, this is an Austrian business. This is full on localized." They don't even think about, "This is a foreign company behind it." Unless they obviously go at the bottom and read it. But most business don't do that. Sorry, most customer don't go and check where the company is. Conversion rate really improves when you can actually give that local experience to a granular level, like a different one to an American or to an Austrian versus a German, for example. But to do that you need to have different stores.
Fabian Geyrhalter:
Right. And so, the different stores, is that part of how PopUp sees journeys? Is that basically a journey or is that a different store?
Matteo Grassi:
Yeah. So, there's two things. We built PopUp in a way that you can actually manage multiple stores under one admin as well. So, you can have multiple journeys inside a store, but if you want to do localization that what you do, you want to create different stores. The thing is, with Shopify, if you want to have 10 different stores, there are 10 different accounts and you don't have an integrated view of all your stores and you can access all your store under one admin. Literally you have 10 different businesses, 10 different admins, and it's really messy to manage. With us, it's all in one admin. So, you can actually have multiple store under one admin, and every store is independent. So, you can have a different checkout, different language, different currency, different front end, different banners, whatever you want. Different payment gateways there as well, because payment gateway is a big one too. Different countries have different methods of payments.
Fabian Geyrhalter:
Yeah. In Germany, all they use is PayPal. There's nothing else.
Matteo Grassi:
Yeah. There's PayPal, but you have SOFORT as well, which is in… It's a very European thing, like bank transfer, while for example in Brazil they don't even have Stripe, they have Boleto, which is a way that you pay through the post office, for example.
Fabian Geyrhalter:
I know. It was amazing. I ordered a record the other day from Germany and I just hit submit and I'm like, "Great." I totally forgot that I didn't even go through the credit card thing yet because it's just everything online is just like, "Oh good, you got it." And then the next day I get a PDF attachment in an email that almost went to spam that says, "Here are your instructions for payment, please send it to so and so." I'm like, "what?"
Matteo Grassi:
Yeah.
Fabian Geyrhalter:
It was shocking. As I said to you before we hit record today, there's so many topics. Each one of them could be an episode in its own because of your various backgrounds, and it's really fascinating. But with PopUp, what I think is interesting, I personally find B2B companies fascinating from a brand opportunity perspective because everyone's talking D2C and B2C and everything can be shiny, but you are a B2B company. Even though, on paper, even though you're really catering to entrepreneurs. So, it gets personal very quickly. Your audience is really a lot of solopreneurs or founders, co-founders. I am interested to hear, with your background in B2C brand strategy, because you actually were a brand strategist, as well as with you having a master's in psychology, how has that knowledge and that journey informed how you went about the branding and the voice of PopUp? How much does all of this psychology and the brand strategy play a role in your latest venture? Or does it?
Matteo Grassi:
No, it does, definitely. Because, to me, I never made a difference between… I thought there was a difference between B2B and B2C, and then I realized it wasn't.
Fabian Geyrhalter:
P2P, people to people.
Matteo Grassi:
Yeah, exactly. In B2C, you're selling to people. B2B, you're selling to people that works for a business. So, you're still selling to people. So, and when you sell to people, you need to understand their problems and you also need to understand that they don't really care about your products, they don't really care about what you do, they just care about their problems and how you're going to solve them. And I think my experience in branding allow us actually to position PopUp, not just like an e-commerce platform, but the company for entrepreneurs. And this is where you need to elevate your brands to a point that people don't really buy the solution that you're offering. They don't really buy the fact that you're an e-commerce platform. They buy into who you are as a company as well, and the way you go about approaching about solving their problems.
Fabian Geyrhalter:
And for you as a company, I would say that that community is crucial. That's one of the big… That's not the product, but that's what you offer as part of the brand.
Matteo Grassi:
Yes, and I think we started the community because I think there's been a big shift in marketing in the last, I don't know, I would say in the last two or three years, especially since rising costs in acquisition. We moved from a product customer community. So, you find a product, you find some customers, and then those customer become a community, almost like the opposites. You build a community, within the community, you find your customers and then after you find your customer, then you build the great products. And this is where I recommend as well, a lot of people that want to start selling online, I'm telling them, "It's not like it used to be. Don't even think about the products. Think about building a community first. Once you build a community, you can monetize it very, very easily." Lot of people make the mistake of, "Hey, let's start the business. Let's pick a product, let's launch a site."
And then they're like, "Okay, no one is coming to buy it for me." And now you can't even buy traffic profitably anymore. So, it's not like four or five years ago that… Maybe six years ago, that you can just start and launch ads on Facebook and monetize them straightaway. I don't think Facebook is as bad as it used to be in 2021, but still the CPM and the cost of advertising is going so high. So, for us, building a community was always important for two reason, first, trying to get people around PopUp and around entrepreneurship, cause also we noticed that no matter what stage you are in your business, having a community that supports you, and as a journey as an entrepreneur, loneliness is a big issue. So, having a community that can actually be there for you and also help each other, that was super important for us.
Fabian Geyrhalter:
And you need people to tell you what you should build too in the beginning. You need to get immediate feedback. So, the community is a focus group in a sense too. I think it's interesting. When you were younger, I read that you traveled with a circus across Australia for a pretty significant amount of time, like half a year or so. And today, community is so important for PopUp. There's nothing that's more communal than a traveling circus. Maybe I just forced the two together, but to me it seems like this idea of commune, and you also lived in a commune at some point in your life when it was… When you hit a darker time. Is there community building in the offline world and being part of a community where you depend on each other versus community building online? Are you merging the two in a way where you feel like you do it differently than others, maybe it's a little bit more personal, or how do you bring some of that really very people focused approach into a digital platform?
Matteo Grassi:
Yeah, I think if you want to build a… For anyone out there that wants to build the community, the key is make sure that the members in the community have something in common. Maybe the same problems, they're going through the same things, and the more specific you can be, the better it is. So, I felt that a lot in every community that I joined, both online and offline, when people were going through the same problems and the same trouble, there is a sense of camaraderie and the sense of belonging together because you feel like you're fighting the same battle. I think as humans as well, we're very polarizing. If you want to bring people together, you need to find an enemy. And this is why people like Donald Trump was very, very successful and a lot of people that followed his path were able to create a lot of cults and just bringing people together. How? You just find an enemy.
My wife is Ukrainian as well. I saw what happened with the war as well. The Ukrainians went so together more than ever just because there was an enemy outside. So, an enemy is not necessarily a bad thing. I think if you want to build a community, you can find an enemy, for example, that it's fighting against, for us, it's fighting against the rigidity of the e-commerce platform. We're not necessarily… It's an enemy that is destroying the world, but you bring people together for something that is more than just, "Oh yeah, I just meet some people and we have fun together." There is the values that you share, the belief that you share, and there's nothing stronger that finding something to fight against.
Fabian Geyrhalter:
That is so important. What you just said is so extremely important. I'm glad that you shared that, and it really came right out of your life story where you learned that. And something that I want to talk for a second about is I saw on your Instagram feed, and now it makes even more sense that you were part of, or you did a documentary about entrepreneurship in Ukraine during the war, and I saw a trailer or a first part and it looked absolutely amazingly produced and fascinating. Is that something that's out there? Is that something that is still being produced?
Matteo Grassi:
Yeah, we produced the first part and we still have to edit the second part. Everything has been shot. It's just we need to release the second part of the documentary, but we released the first part. So, the first 20 minutes, they've been released. And we did other few documentaries as well during the year. But PopUp took… We had to, let's change the direction a little bit because the market changed as well. So, we had to focus more on growth rather than branding and image and things like that. And I think the documentaries and everything we're doing, on the terms of brand image and brand marketing is really, really good.
But sometimes as a business, brand marketing is… You can do it if you're not really focusing on onboarding customer and growth, if you have breathing space. But as the market crunched and the finances in general of every company started to struggle, we had to set a different, I think, tone as well on the outside and concentrate more on direct sales and direct marketing that results in direct signups and tangible results. Because branding is a long term, it's a long term game, and sometimes you have to play the short term game.
Fabian Geyrhalter:
Absolutely. That's how it works. We talked about data before. Did you ever go against early customer data that you received? May it be with PopUp or any of the other ventures that you were part of or overseeing and you just did a gutsy move and you just went totally against the data and said, "You know what? My instinct tells me, even though the data says one thing, I believe we should try that and go into the complete other thing." Or is PopUp itself basically that? Where Shopify says one thing and you say, "Go this way."?
Matteo Grassi:
Yeah, I think it's… I never went against the data, but whenever I didn't have the data, I went with my gut feeling. And I think early stage, you just go in your gut feeling. And I think it's as simple as you have an hypothesis, but you have to make sure that to demonstrate that hypothesis, that is demonstrated by data. And I think when you raise capital, every funding round needs to demonstrate an hypothesis. What is your hypothesis? That's the question that you have to ask. And then what is the data that will validate or invalidate the hypothesis that I'm having?
Fabian Geyrhalter:
Makes sense. Makes total sense. Yeah. What was a ginormous brand fail that you went through with PopUp or any of the other brands? Did you do anything or your team or an outside agency where afterwards you were like, "Oh boy, we totally missed the mark on that."? I always love learning from failures. And since this is a brand podcast, it's interesting to see, did you go through anything where you feel like someone can learn something from it?
Matteo Grassi:
Yeah, I think with PopUp, not yet, but when we were in Viceroy, I think-
Fabian Geyrhalter:
Not yet.
Matteo Grassi:
Yeah. Not yet. But I think when we were in Viceroy, we did scale too quickly. We didn't think about the consequences of Blitzscaling and making a lot of money in a very short amount of time. And I think, go back, I would've chosen a steady growth rather than a unsteady and hyper-growth in a very short amount of time. That basically caused people to block about $850,000 in our bank account. That was about 80% of our equity at the time, operating cash. That caused a lot of issues, a big time issues. And they blocked it just because we grew too quickly.
Fabian Geyrhalter:
Yeah. Which seemed to have been a phase that all of Silicon Valley and everyone talking about entrepreneurship five years ago or so went through, right? It's all about growth, growth, growth, quick, quick, quick, speed, speed, speed. And I think it's returning a little bit more to normal.
Matteo Grassi:
Yeah. But we were bootstrap so we could do whatever we want. It wasn't investor pressure, it was just… Your mind is like, "While things are working, why do I have to stop?"
Fabian Geyrhalter:
Of course
Matteo Grassi:
It's like, "Push." I push. You push until… You push. But it was fun.
Fabian Geyrhalter:
Like everything in life, one thing leads to another, you learn from it. Again, coming from brand strategy early on in your career and then you went through so many companies that you built and tried and different creative spaces that you were in. What does this often misunderstood word and term branding mean to you today? Where you run PopUp and you create these communities and you see… What does it mean to you?
Matteo Grassi:
I think there is a big misconception on branding that is reductive to colors, typography, design elements, tone of voice and all of that. I think people think branding as that or just that. And I think there needs to be a step back in terms of what are your values? What is the purpose? What are you fighting against? If your brand was a person, where the person would be, where would they hang out? Entering more in the psychology of the brand, and just after that, you can think about the colors and the topography and et cetera. But there's never been, I think, a lot of branding work or… There are some good, obviously, branding agents that do that, but I haven't seen much of that.
So, when I speak a lot of startups and I'm like, "Hey, but what is your mission? What is your mission? What is the values? What is the thing that you are standing against? What is the big vision that you're trying to achieve? Why did you start this business?" And I think those are core things that business needs to figure it out to be able to have a great branding experience because if you believe in them and if you can show them, your customer will too. And people connect to people, they don't connect to companies. So, they need to have a human connection to your brand. And to be able to do so, you need to treat the brand like a human.
Fabian Geyrhalter:
Exactly. Yeah. You have to make it personal. And I can't agree more with you. I actually, I ran a brand agency for a good amount of years. I guess it was like 12 years. Up to 16 employees with freelancers and the whole thing. And then I literally closed it from one day to another and I ended up being completely brand strategy focused. And I just do these one day workshops with founders to define what is bigger than your product. And literally that's all I do. I still do some of the other brand work too because it's fun and it's exciting, but really I do these workshops now pretty much once a week around the world, and it is so liberating for startup founders to suddenly say, "Oh my God, finally we actually have clarity and we can focus again and we know what we're about."
And so, it provides me with a lot of joy doing this because I can just see everyone is just suddenly seeing the world with color again. And it was all black and white, product, product, product. So, I love hearing that from you. That's great. If there would only be one word or maybe two words that you could… Now we're going into the branding world all the way, now I have you. What is one or one or two words that you could describe the PopUp venture as a brand? When you think about Coca-Cola, they want you to think about happiness. Everlane, they want you to think radical transparency. What is PopUp in a word or two?
Matteo Grassi:
Flexibility.
Fabian Geyrhalter:
Flexibility, okay.
Matteo Grassi:
Yeah, I think and I believe that to survive in this world, you need to be flexible because the world is constantly changing, and you need to adapt. And sometimes it's not about being right, it's about just trying to adapt to the ever-changing world that we are in, in terms of technology and even what's happening with AI just so quickly, just like the world is turning upside down in the last few months. So, it's now adapt or die. We need to constantly adapt. We're going to need to adapt to the environment as well. Who knows the consequences that not maybe me, but my daughter will need to know. So, on a human level, I think flexibility is really important. But I think when we built PopUp, we thought about flexibility and we thought about there is not a blueprint to success. Success is whatever that means to you. So, you need to have a flexible idea as well of whatever success means, and everyone is different. And platforms, technology needs to adapt to our needs and not the other way around.
Fabian Geyrhalter:
I love that. And I love how in the beginning when you said flexibility, I was a little bit dumbfounded. I'm like, "Oh, flexibility. That seems very product focused." But it totally isn't, it is exactly how you build a community because they are with you because you have the shared enemy, which is something that's not flexible, which is… So, really, flexibility is… And that's how you build your community too, to talk about adapt or die and how everything constantly changes and you have each other's back.
Matteo Grassi:
Yeah, it's a flexible mindset as well, like rigidity is nonsense in technology. I see a lot of rigid approach in teaching. People come in and say, "Hey, this is the right way to do things." People always use the word or, it's either you choose this or this, and to me it's like, "Why you have to do this or? Why there can't just be and, when this can be two things?" Why can just be more relaxed? And even if we talk about being gender fluid and everything that is happening in the LGBTQ community as well. And I think we are moving into this world where unless you are flexible, and Gen Z knows this very, very well, you're not going to go far in business and in life.
Fabian Geyrhalter:
Absolutely.
Matteo Grassi:
Anyways, my 2 cents.
Fabian Geyrhalter:
No, it's great actually. 25 cents at least. So, I think it's a good way for us to actually finish this episode to talk a little bit about that mental support system for male founders that you recently launched. It is cleverly called Anonhim, and it's written H-I-M like Anonhim. Give us a little bit about that background and why you created it and if it's still going strong and what your philosophy and vision is for it.
Matteo Grassi:
I actually have a scoop here because I haven't spoken to this yet in public to anyone. But yeah. So, I started-
Fabian Geyrhalter:
It's a premiere, world premiere. You need a little jingle in the background, right? Here we go.
Matteo Grassi:
It's a world premiere. I think there was a time during this AI shift that I was thinking about Anonhim that has been running for a while. And as things have been going a little bit up and down, but a lot of things that I noticed within the community was a lot of founders and a lot of people in business that there was a lot of ways of dealing with conflict resolution, the ability to have a mediator and things like that. So it was like, "What if I can build an AI bot powered by ChatGPT and train it to be a mediator for founders and then just start something in Discord where two founders or two people that want to have a conversation, they can record the conversation with their voice and then the mediator, based on what they're saying, it can give them some actionable insights of what they were saying and also actionable insights on how to solve the situation?" So yeah, that's what I did.
Fabian Geyrhalter:
Interesting. And it's running and it's happening and it's live?
Matteo Grassi:
I'm testing it. I've been testing it all weekend, fine tuning the prompts just to make sure that it's taking a concept from dialectical behavioral therapy, cognitive behavioral therapy, nonviolent approach as well. A lot of mediation therapies, I'm tweaking a little bit, but I think it's going to be launched in the next… This week. And this is a free project. It's just me trying to… Taking this idea of mental health into the next level. But when I start testing ChatGPT, especially with my background in psychology, and speaking with a lot of people that are into conflict resolution, there was a lot of great things coming out of it. So, I'm going to be releasing it soon, put it on my LinkedIn.
Fabian Geyrhalter:
Flexibility, right? Adapt or Die. I think it's a fascinating project and, lucky for you, this podcast episode will air on May 5th. So, meaning it will already hopefully be live and hopefully a little more tested than just from last weekend. So, hopefully people can already start playing with it at the time that we go live.
Matteo Grassi:
Yeah, it's still on GPT three. I'm waiting for the access to GPT four because when GPT four is going to come in, it's going to be really, really good. The way the answers are done on a GPT four are much, much better. But right now there is the opportunity to create a channel, record the conversation, and then the AI will transcribe the conversation and then give advice. So, going to have a very easy way of sharing. And also because it's in Discord, it's anonymous as well. So, you don't have to worry about privacy or reading conversation or knowing who you are or having your name or your profile put in there.
Fabian Geyrhalter:
Cool. Very exciting. Very exciting. And now that we know what's next for Anonhim, what's next for the PopUp brand? What are you excited about in the next six months?
Matteo Grassi:
I think onboarding more merchants, and right now we're onboarding merchants that want to build with us and see what they can do with the platform. I think this, to me, has been the most rewarding and fascinating thing of PopUp, is giving a platform that allows people to build anything they want and let their imagination free. So, to me, it's really exciting to see what merchants are going to build in the next few months.
Fabian Geyrhalter:
How can people follow you personally or get to know Popup and all the other ventures that you're currently creating and will create in the future?
Matteo Grassi:
I have a domain called matteowastaken.com, and it goes into a link tree. So, if you… And on the link tree, there are the projects that have been following.
Fabian Geyrhalter:
Matteo was taken. That's awesome.
Matteo Grassi:
Yeah, Matteo was taken. Or on LinkedIn, I'm very active too. This is the platform that I'm most active.
Fabian Geyrhalter:
Cool. Perfect. I encourage everyone to follow what Matteo is up to. Good stuff. I could talk for hours more on a lot of these different subjects, but hey, I appreciate you hopping on. I know life is busy right now with everything going on. Thank you for being here and thank you for sharing your journey and all the knowledge with my followers.
Matteo Grassi:
No worries. It was a pleasure.
---
0 COMMENTS