Hitting The Mark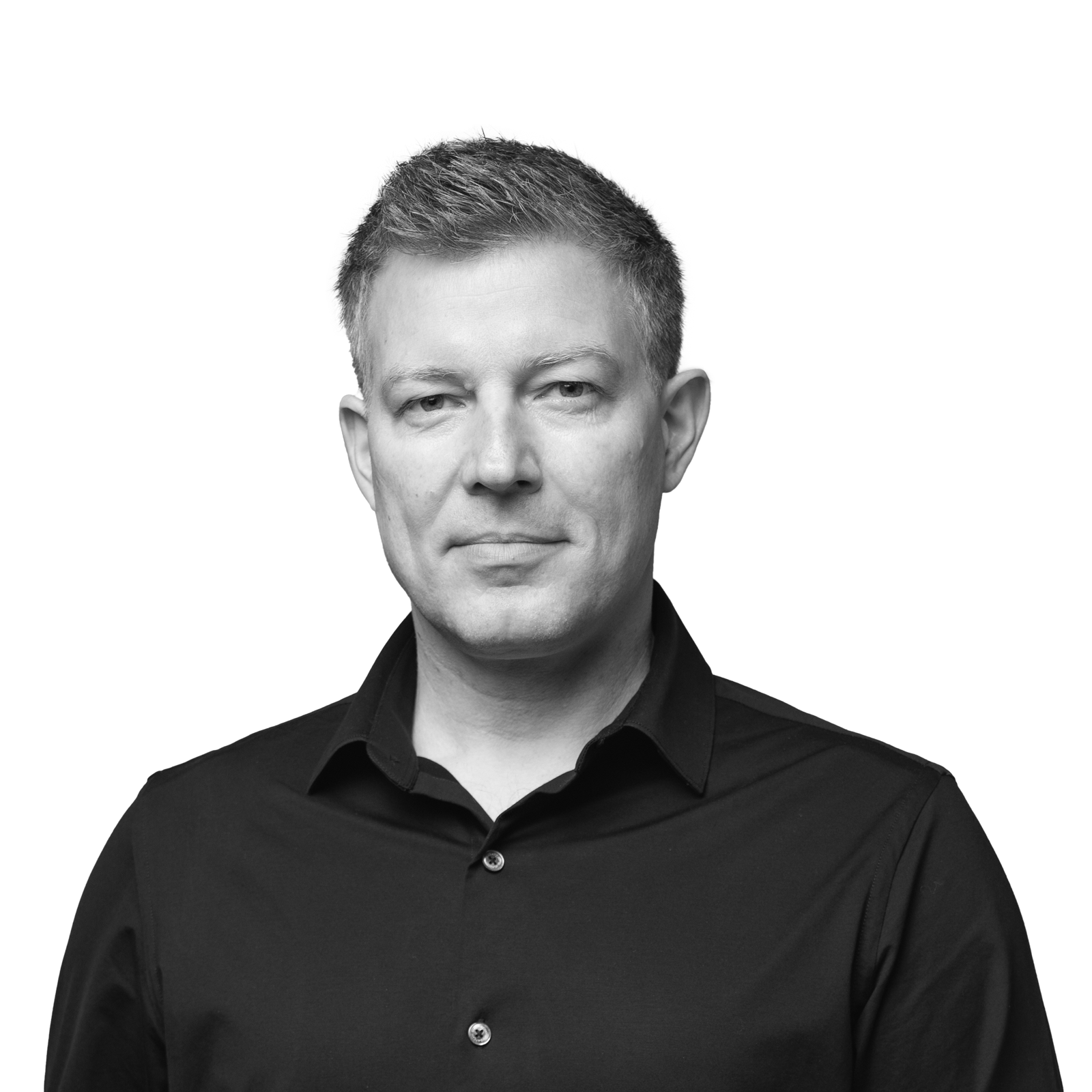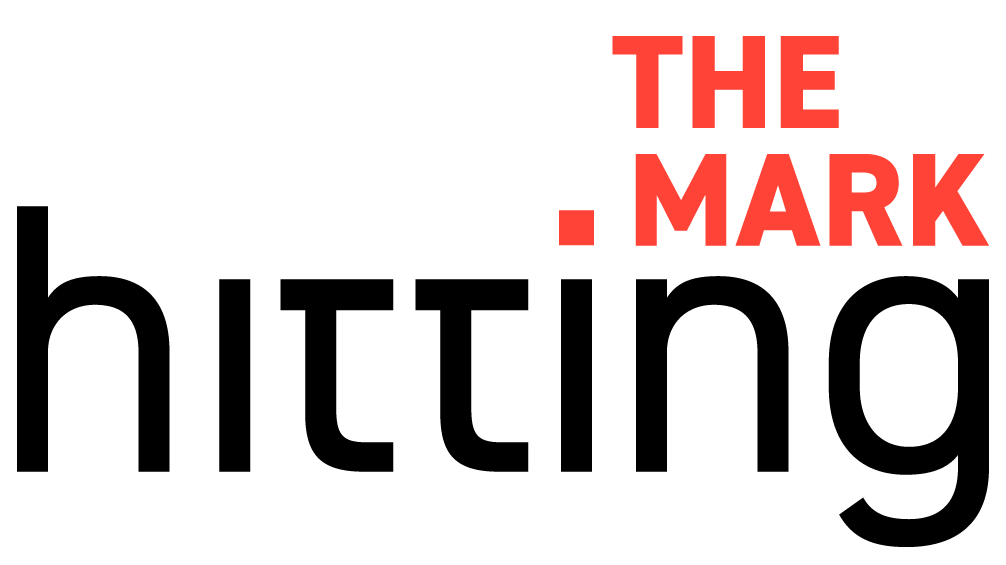 Conversations with founders about the intersection of brand clarity and startup success.






EP096 – Patterns: Suze Dowling, Co-Founder & Chief Business Officer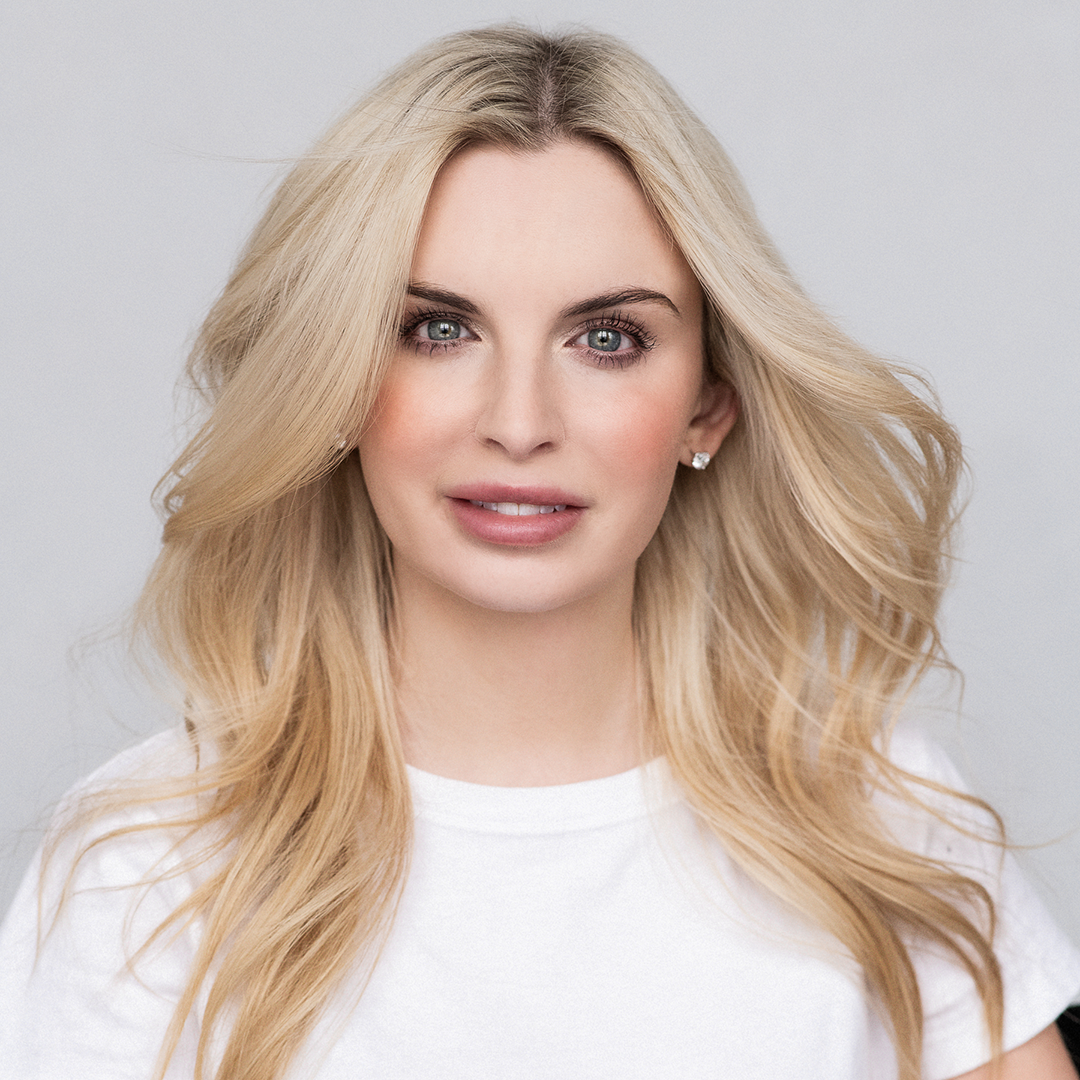 Strategic Clarity
Suze Dowling is the Co-Founder of Gin Lane, where she helped launch over 50 D2C challenger brands like Harry's, Hims, and Sweetgreen. She closed shop and the same founding team started Pattern Brands which now acquires and nourishes brands in the home goods space. Pattern's current portfolio of 7 brands includes Poketo, Onsen, and Letterfolk.
So today we talk not only omni-channel, but omni-brand. We obviously touch on brand architecture, how not to lose authenticity when acquiring and marketing a multitude of brands and we discuss the biggest challenges and best tips when it comes to brand building.
This is an important episode for any founder (especially if you are running a Shopify-enabled D2C business) as well as for any brand builder and marketer to indulge in since you are able to get the perspective of a founder, a brand-builder, and an investor all in one and the same person and in a very succinct way.
Notes
Fabian Geyrhalter:
Welcome to the show Suze.
Suze Dowling:
Thank you so much for having me. I'm super excited to be here.
Fabian Geyrhalter:
Oh, so am I. This is different from most brands I have on my show. So you are the co-founder of a brand and that much is business as usual for my listeners. But there are another eight brands on last count, I know they continuously multiply, that are in the game when we're talking here. So to my listeners, buckle up. So you are the co-founder of Pattern Brands, which yeah, in itself is a collection of brands that all share some similarities yet have their own focus such as Poketo, a store I've been frequenting for a mighty long time now because I'm in Los Angeles, Letterfolk where I bought a doormat that is currently grazing the entry of my home office. And Onsen, which offers art and design for every day. So lots of brands, those are only three of them, the ones I was familiar with.
But Pattern evolved out of the brand agency Gin Lane, which was responsible for some great D2C successes like Hims whose co-founder head on the show, Harry's and Sweetgreen. So many, many, many questions, but first things first, what triggered Pattern brands and how did it evolve out of
Gin Lane?
Suze Dowling:
I think that's an interesting question. So as you said, Pattern itself is this multi-brand family and I think from a consumer perspective they're interacting with the brands themselves, but just one important piece of context for your listeners is really how we work on the backend and that's really that we're this one team, one cap table model. So by that I mean, while we have these six brands in the pattern portfolio, all of our team members, the Pattern employees work across the entirety of our brands, not that dissimilar in some ways to how you would think about an agency model. So really for us, my two co-founders and I have now been working together for over a decade really first doing brand building at Gin Lane and I think that was such an incredible time in our lives being at the forefront of this entrepreneurial spirit and of the D2C environment.
But it also was one of those things where you're starting to really create things for other people and you then hand them off and you see them go on their journey and you get this longing in some ways to do it for yourself. And I think for us it was really seeing an incredible opportunity to not just create brands of our own that we could really operationalize and continue to grow with, but also have really, an impactful business model of this concept of one team working across a variety of brands. Because one of the things we really saw firsthand was that D2C brands really need to be experts at so many things from email marketing to pay digital to supply chain and logistics and then everything in between. And that can be really hard when you are a small brand that's reaching some scale but hasn't yet reached hundreds of millions of dollars.
And so we saw this opportunity with our model to have an opportunity for these community of e-commerce brands to have an exit opportunity. So we fill that gap between these massive IPO exits and no exits. So context for the listeners is that part of how we've grown our family of brands is via this M&A model where we complete these really thoughtful acquisitions of these sustainable D2C businesses, but when brands join the family, they're really benefiting from that ability for us to provide them with world-class marketing, world class brand building, coupled with really robust in-house operational excellence and that mature brand platform. And that was really all born out of us having run an agency and seeing some of the opportunities but also some of the pitfalls that brands in market were facing and thinking wow, we have a solution for them.
Fabian Geyrhalter:
Absolutely fascinating. Were any of these current brands in your portfolio supported or designed by you as the agency or completely started from the ground up by Gin Lane or have all of the current brands that are part of your portfolio, have they all been acquired?
Suze Dowling:
So five of the six brands have been acquisitions. We've had one of the brands Open Spaces which was actually fully incubated by us and is our home organization brand and was an incredible experience honestly to go through that incubation process and have firsthand experience of the highs and lows and of creating something from zero, from having an idea and validating the consumer need there to looking at your go-to-market plan then really working hand in hand with our industrial designers on the product itself and going through that early sampling process. And so that was a brand that was such a highlight to be able to go through because I think it's still so rewarding now. The other day in my building, I live in New York and I saw someone in my building have a shipment from Open Spaces and it just gave me such joy realized that people are inviting these products in their home.
So there also was something where I think truly that incubation process, it's tough and it is a unique experience that I think if you haven't gone through it before, it just is a steep learning curve, but one that is worth its weight in gold and it has given us so much more empathy and also ability I think when we're looking at acquisitions to really understand every single nuance of the business because we ourselves have gone through that creation process.
Fabian Geyrhalter:
That is so crucial. Absolutely, and that makes so much sense. And I'm wondering though, I mean, look, the three of you have been running Gin Lane you said for about a decade, highly successful. And it's not like you were on a downward slope, you were in midst of your successful trajectory.
Suze Dowling:
Yes, I think. We're big believers on… I think for us Gin Lane was at a point where it had reached really strong success and it wasn't an easy path to get there. It really was years of us working and toiling away and building a brand reputation ourselves and building a process and a methodology and playbook and a philosophy if you will for how we thought about brand creation. And so walking away from that and actually closing down the agency portion of our business was a really bittersweet moment. It was something that we had so wholeheartedly believed in the vision that we had for creating Pattern that we were willing to take this leap of faith together, but it also was a closure of a chapter. But I think the interesting thing is while the agency itself no longer takes on external clients, there's still the a Gin Lane website and it talks about that journey from going from agency to now brand acquirer and operator and I think is still a great entryway for people to become aware of what we're doing and what our mission is with Pattern.
Fabian Geyrhalter:
Well and they can see themselves in you that you are actually a group of entrepreneurs. And I think that's super important.
Suze Dowling:
Absolutely. I think it's, one of the really cool things actually that one of the first acquisitions we made, which is actually this month, two years in the Pattern family, which is just wild that it's gone so quickly was a company called Gear. So Gear is our kitchen tools and accessories brand and Samantha, who is the founder of that business had really described her joy at Gear joining the Pattern family because she was so aware of the work we'd done with Gin Lane. Funnily enough, she had actually contacted us a few years earlier, but Gin Lane was fully booked for a branding engagement, so it was a full circle moment. But she described it as feeling like her brand was graduating high school and going to college where she said, "I feel that this is a group of people that will care and nurture this brand in the way that I have. But also expose it to new ways of thinking and opportunities that happen as a child goes through life and goes into adulthood." And I think it was such a nice analogy for how to think about that brand and then the subsequent brands really joining our family.
Fabian Geyrhalter:
And there's so many, I mean all the learnings and a lot of the processes and a lot of the team, I mean a lot of debt I'm sure carried over. So it wasn't completely let's close shop and let's open something totally new in a totally different space, which must have helped make that decision a little bit easier.
Suze Dowling:
It definitely did. And I mean the fact that we still now get to work on multiple brands and have this one team model across them all, I think we wouldn't be where we are today and I think so well positioned and very fortunate in market if we didn't have that experience of having gone through brand building and creating an agency. Because I think with Gin Lane what a lot of people saw was obviously the work output but also behind the scenes it was actually very carefully thinking about workflows and operational efficiencies and processes alongside this philosophy on what should a brand be? And that is obviously so much more than just the day it launches, it's how a brand grows and evolves throughout its entire lifetime.
Fabian Geyrhalter:
Totally understood. And Gin Lane with its successful track record at this point is pretty much the hook. It's the brand that gets founders interested in becoming part of Pattern and then pattern is the brand that houses and showcases the brands that you acquire to the consumer,
correct?
Suze Dowling:
Exactly. I think that's a great way of putting it. I think our experience with Gin Lane gives entrepreneurs comfort in how we would treat their brand and then Pattern itself is very much the consumer stamp of approval. If a brand is in the Pattern family, a consumer knows that it stands for high quality, high design items that are really meant to bring you enjoyment in your daily life at home. For us it's really about those little micro moments in your day and how can we make them a little bit better because it's those tiny little moments that if you get multiple of them feeling a little bit better in your day, it can actually add up to a really big impact in just your overall happiness and feeling of home.
Fabian Geyrhalter:
Absolutely. And I think that's where design comes in play. And on the last show I had Charlie of Staff on the show. So I think my listeners already accustomed to the idea of how every moment in life can bring a little bit of joy.
Suze Dowling:
Charlie is the best. We actually caught up over lunch maybe a month or so ago. And I saw that they did that incredible collaboration that launched with I think it was Clorox.
Fabian Geyrhalter:
Yes, exactly. Just the other day I was amazed. I'm like, how quick? I mean that's super cool.
Suze Dowling:
Well, do you know, I think this is actually a great example of something we believe, which is that your brand should be an identity, it should be this character, it should be the core and it should have this very human DNA and then you obviously can express that in the branding and the way it appears in the world. But I think Staff is such a great example of something that very clearly has this human personality and you see it in how they actually design their products in the visual language and the look and feel, but also in the verbal language and just the unexpected cheekiness that I think they bring to the world.
Fabian Geyrhalter:
And the literal brand character too, so.
Suze Dowling:
Very much so.
Fabian Geyrhalter:
That's hilarious that you two, well it makes sense. It's the same space.
Suze Dowling:
Well this is the funny thing. I think it's such a small little world. I'm originally from a very small town in Australia actually, and when I moved to America I thought, oh, I'm going, it's going to be so big. And it is so big, but I also think in the world of entrepreneurship and branding, it is actually a lot of people that end up connecting with one another to be inspired and to uplift one another. And I think that's something that I don't know, we've always been very passionate about. To this day I'm like, it doesn't matter, I don't have an agency anymore so I'm not working with third party clients, but just how can you all help support one another? Because, seeing someone go on this entrepreneurial journey is just so cool and rewarding and why wouldn't you want to help and see people reach their full potential?
Fabian Geyrhalter:
It is very humbling and as running a brand agency for, God, I don't even know how long now mean it must be a good 25 or so years, in different shapes and forms. I have not felt that as much in our industry as I have once I opened it up to entrepreneurship. And once you actually talk to entrepreneurs and once you're an entrepreneur yourself and you give a lot because, it's just this instinct where you're like they need help. And now getting it back as an entrepreneur with my hardware startup, it's so humbling. It's really amazing sometimes. The amount of time that I get without any questions asked of people that I look up to, that just want to help because they know that they can, they have an answer to something that I don't. So it's really amazing.
Suze Dowling:
Well that's the thing, I'm for all of us, let's just shorten each other's learning curve. Let's share what we know because there's space for all of us and I think there's always room to be that support system to one another. And it's also I'm like, it is a very can be hard, it can be humbling, it can be lonely at times, but it doesn't need to be if you reach out and ask for help. I mean for me, I got my start in the US literally through cold LinkedIn reach outs and someone being willing to have a conversation. That conversation then led me to meet one of my co-founders, Emmett a couple of days into being in America and that changed my life. And so I think that there is power and just that human connection and it all comes back around full circle one day.
Fabian Geyrhalter:
Amazing. That is an amazing story. I had no idea obviously, but that's amazing. Wow, good for you. So that idea of just going for it and having that spirit of, hey, if I put it out there, it's going to come back and I'm going to put hard work in it and we're going to make this happen has been part of you for a long time now.
Suze Dowling:
Very much so.
Fabian Geyrhalter:
All right. Well going back to Pattern, so how do you go about marketing and managing those altogether? Counting Gin Lane, which is still in the mix a little bit and Pattern those nine brands currently which are only going to be more sure. How do you differentiate them in the eye of the consumer, especially your consumer brands, the six currently, I don't even know how many anymore. Or how do you differentiate them or is the idea through Pattern to actually get them all a little bit closer to each other?
Suze Dowling:
Well I think that it's interesting. I think one of the things and almost part of the magic honestly, both from the Gin Lane days but also now Pattern is really our belief in how you need to craft a brand and a business around that, that has this very multi-dimensional personality. Because I think all too often people are creating brands that feel really like one-dimensional and it's just not authentic and it doesn't resonate. So very deliberately, each of our brands do have their own unique personalities that are meant to feel really human. We believe that a great brand and a really compelling brand is very much a great person. You trust them, you enjoy their company, you want to spend time in their presence. And so we actually really celebrate the brands and think of them almost like siblings.
Pattern is the parent and so there is certainly a DNA that is passed down from Pattern in how we believe in our greater mission of enjoying daily life at home and some core values of how we think about production and quality and our design aesthetic. But also each brand is very distinctive and stands alone and we celebrate that because I think it's really important, especially in the category that we play in that's home. It's really thinking that layered personality not only is wonderful for someone to interact with on the brand level, but as they invite that into their home, it's what makes them really be able to have a home that feels, like it expresses them and it is a reflection of who they are and the elements that they see as being core to them in creating that sense of warmth in their home.
But I think as I think about then, okay, taking the concept from brand to then, how do you market these brands? Or how do you really think about them from a communication standpoint? It's really just three things. I think it's that core of having humanize and bring the personality to the brands. Two, it's really okay, how do I think about content, but also really importantly storytelling because I think storytelling is just so crucial in helping bring a brand to life. And then I think the last thing is really how do you consider old touchpoints? We are a D2C first portfolio, but we've really expanded omnichannel, but you really need to understand what are all of the touchpoints in the ecosystem and how should your brand exist within each so that you're always creating things that are very contextually relevant.
Because I think it's these little interstitial moments. It's the insert inside the boxes packaging or it's the way your customer service team really takes the time to talk to customers, or it could be an ad that's making you chuckle. These are those moments that I think you really have detail and care within. And when you really think about how to serve the user throughout that entire branch journey with you, not only is that great branding, it also leads to really effective marketing.
Fabian Geyrhalter:
And I mean you have a team of 50 plus or so at this point. Do you have different people that are just this group of people or this person is the voice of one brand and this of another brand, or do you just mix teams or how do you keep that consistent voice? Especially because this is interesting to me, you acquire brands that are very founder led, most probably at that stage. And so that personality of the founders is such a big part in the brand and now suddenly you are taking it over and you want to keep that personality because it is directly affecting that brand. So this brand has a certain person, how do you do that?
Suze Dowling:
So it's interesting. In terms of team structure, our team does work across the entirety of our portfolio. That said, we will have team members that might focus more on a couple of brands than others so that they become that brand specialist. But we do enjoy having everyone have the ability to really help construct each of the brands because I also think that's how you get some of those magical moments that are unexpected and delightful. In terms of the brands though, absolutely, when we bring them into the family, they are often brand led and founder led. And I think one of the things that's been really important is in really spending a lot of time with the founders and really thinking about how can we in some ways bottle some of that DNA and codify some of that DNA? Which again is honestly speaking directly to our experience back in the day with Gin Lane. Because it's really about how do you extract and then find a way of codifying and holding a mirror up to that founder in some ways?
But also in identifying areas where the brand can continue to expand and grow beyond just that founder's DNA. And I think that's something that we try and do really carefully because it is so important to us that we are really respectful and celebratory of the founder's story and their way of incubating each of these brands. It's been incredible to just hear from them what inspired them or as we go through some of the products and we're hearing from them, oh, this was actually from when I was in college and I made a hand blown glass. And we used that as we then looked at it in the production line and there's so many little special moments that we try and extract from them, but then also continue to build from.
Fabian Geyrhalter:
I thought you would go into that direction and it makes a lot of sense because there is a lot of authenticity to felt in each one of your brands, which is great. Looking at the Gin Lane Instagram account from a little while ago, you said, not you, but Gin Lane Instagram, "We're the team from Gin Lane and we are pioneering the next generation of consumer brand building by acquiring and growing leading Shopify home goods brands on one platform at Pattern Brands." Now, that was a good kind of description of how that works. And I have two questions and they might relate. Why only Shopify brands? And the second question, and again you might put them together, you call Pattern a platform in this specific post, and maybe that's already passe, but is there an actual digital framework that is part of Pattern?
Suze Dowling:
Yeah, so I'll answer that in a couple of parts. So I think we do have Pattern as both an operating platform, so the playbook and methodologies for just how we operate alongside the digital tools that help power that ecosystem. So as an example, because we are one entity, all of our data and insights are able to be consolidated so that we can go into our dashboards and actually see a really unified view across the entirety of the Pattern ecosystem and that's really important and impactful. So yes, there is absolutely components to how we think about unification and being able to look at things holistically. We deliberately have kept each brand website up and because we think it is really important to be able to tell that brand story and quite frankly we see a high conversion rate of people going to the brand site itself, we also though have a dropdown within the navigation so that people can really easily navigate and understand that there is more to the broader brand family than perhaps just the .com that they're on.
I think why Shopify? I mean look, there's just been such a prevalence of brands being incubated in the last decade because Shopify has made it easier than ever before in order to launch a D2C brand. And so for us it is a very practical consideration of really thinking about how to integrate a brand into our family and be able to operationalize it most effectively. And I think that is the interesting duality of our business. There's what the consumer sees and then there's also how we as brand operators need to really think about building effective workflows. And I think the power of D2C and why we really want a brand to be D2C first is because we really love the consumer. I mean we really believe, we say instead of saying direct to consumer, make it direct with consumer of how do you really engage with your consumer and build a two-way dialogue? And by having such a significant portion of their business be online, you're able to really easily facilitate those early conversations.
Fabian Geyrhalter:
This is fascinating. The power of Shopify is just unbelievable. Because even if there would be someone with an exceptional product, great track record, amazing CX, UX, perfect shared values with Pattern brands, staggering growth. If they're not on Shopify, you would still not consider them because Shopify is the framework that basically for you, given your background and your track record, checks off so many other marks as far as how they do business, then what they already had to learn along the way and how they would plug into your system that you would just not look at anyone else.
Suze Dowling:
Exactly. And I think that the good news is that there is an abundance of brands out there. When we think about what are we looking for in a brand, there's some very practical considerations. We look for really strong financial foundation and having gross margins that will allow us to scale omnichannel because I think that's something that is really important. We look for a very loyal consumer base and consumers that genuinely love the brand and the product and that there is an affinity there. We look for products that we feel have really unique IP. We look for things that we think really are the best and that we're willing to put our name behind and that we believe can also grow into broader offerings.
And we also really want to make sure that there is a select group of hero products within there because again, that's really important for us to be able to think about just the practicalities of how do you operationalize each of these businesses, which is then what allows us to find synergies and in finding those synergies, it's really part of the magic of having a platform and this portfolio approach.
Fabian Geyrhalter:
Totally. Yeah, no, makes tons of sense. I mean straight transition from Shopify and from data and analytics, did you ever go against anything that your data showed you and you did a gutsy move, maybe a brand move where you just say, "Look, I know that's what I see, I know that's what the data shows us," either with one of the many brands or maybe with Pattern or maybe even before. And you said, "You know what, screw the data for this one because I think I've got an instinct to go another direction."
Suze Dowling:
Yeah, I'd say yes, we absolutely have. I'd say we've done it a couple of times and one of the times I'd say it really paid off. And so the time that it really did pay off for us was actually for our brand Open Spaces, which as I'd mentioned we innovated. So we'd really developed this line that is for home organization with I'd say pretty traditional ideas of products. So like bins, baskets, straw divides, clothing hangers. But we also had this idea for a shoe rack that we felt really needed to exist. And it was something because we really had seen this, we all lived in New York apartments and we were going. We ourselves feel the need for having something that's really beautiful and attractive and almost looks like a stylist piece of furniture that could be multipurpose but also can be used in this very practical way for storing shoes.
And we are huge fans of testing. So we did a bunch of testing and actually a lot of that early testing pre-launch had us really seriously reconsidering it. It wasn't a product initially that had showed strong traction in testing. We were pretty worried about the price point that we'd need to sell it at in order to make the gross margins work because it's a pretty hefty item. And we felt it needed to be very sturdy and made of the best quality materials, but that obviously has an impact. And so we nearly scrapped it, but at the last minute we were like, "No, we believe in this so much. We want to take the leap of faith, we want this product to exist." And actually today it's that brand's hero product. It's sold tons of thousands of units. It is like what I'd say we're best known for in that brand and it's had this almost cult following and to quite quickly, if we'd listen to the early insights, we would've said, oh no, this doesn't have legs, let's not chase it.
Fabian Geyrhalter:
That's fantastic. That's a great story. On the flip side of the great success, what was a big fail that you went through? Maybe even a brand fail where you felt like, oh my God, all the wrong pieces just happened to come together at that time and we couldn't see this coming?
Suze Dowling:
Do you know, funnily enough, so we've talked about the brand, we launched Open Spaces. What we haven't talked about is actually that there was a brand before that, that was our first foray into incubation and it was called Equal Parts. And I'd say it was probably the epitome of not getting brand right. I think coming from this agency background with Gin Lane, we had suddenly just found ourselves with no client and we were used to having a client to bounce ideas off of. And so we had for the first time in years, this complete freedom as we were incubating this brand. And I think for a moment there honestly we forgot that your customer and your consumer is actually your client. We were so focused on really creating a brand that tried to do so many things that it actually fell really flat because it didn't really know who it was and what it stood for.
The irony being of course, that we're these, quote unquote great brand builders. But I think it's one of those things where it was a lesson, we had so much build up and anticipation ahead of this launch and we had this bunch of press buzz and it was then just crickets after that. And I think for me it was just such a good reminder to not get caught up in the hype of things and to really roll up your sleeves and be really humble, but importantly embrace understanding your consumer and how to best serve their needs. Because I think up until that point we felt, if you'd spoken to me then I would've said yes, we absolutely put the consumer first. But it was very evident that I think it wasn't truly working with the consumer and creating with them versus we were able to then apply those learnings into Open Spaces and really focus on saying, our customer is the hero, how do we make sure we're meeting their needs? And that should be the beating drum of everything we do.
And so I think just a big takeaway for me is after a fail though, which we all have, what are you doing with that feeling? Are you letting it eat you alive and sinking into it? Or are you saying, what can you learn from it? How do you come back stronger? And I think for us, we really were able to come back stronger of channeling those insights from equal Parts into Open Spaces and to this day are continuing to really channel them into our actions in how we build the business. And so in many respects, I'm actually really thankful for that fail because I think it's actually made us much stronger in how we operate and think today.
Fabian Geyrhalter:
I have never heard anyone who said that they weren't happy for the fail. It is truth that you have to go through these things in order to come out better on the other side. And it's just part of entrepreneurship and it's part of life.
Suze Dowling:
So much I think of entrepreneurship is about resiliency. I think it truly is about just having that resiliency to bounce up again and say, "No, okay, we're going to take it and have learnings." And I think the other thing is really being able to be very clear on your end goal, but flexible in how you get there and really see pivots as opportunities. And I think that's what we've tried to do. And for a lot of businesses I think that's how they can really have success.
Fabian Geyrhalter:
Absolutely. Absolutely. It's resiliency and a lot of complete craziness. Otherwise-
Suze Dowling:
I will agree with that. I think it's a healthy dose of that mixed in.
Fabian Geyrhalter:
This is the question of all questions for you as a brand builder and not a brand builder like many others who built brands for others or helped them assist in their branding, but you actually now build brands in all ways. What does this horribly beaten up and misunderstood word branding mean to you at this point?
Suze Dowling:
I think it's hard because people always conflate brand and branding. I believe that we and all of us really should be brand builders, but I actually think branding as a word, can be a little bit of a like a dirty word in some ways. I think your brand again is who you are. Your branding is simply how you're presenting it to the world in a compelling way and it's how you're connecting with the customer wherever that may be. And so in some ways I think it's a quick question to think about what is branding? Because I think it should really go back to being what is brand? And then how do you manifest that in the world with great branding?
Because I think the big lesson I just have is in the end we're just humans selling to other humans. And great branding itself is what can really elevate a business from feeling very transactional to feeling kind of that human, more purposeful, more relatable. And it is what keeps the customer coming back. But if you don't have the brand DNA that underpins it, your branding itself is going to fall flat.
Fabian Geyrhalter:
And talking about that brand DNA, what is the brand DNA behind Pattern? Because Pattern has all these other brands, what does Pattern stand for? If you could define it in a DNA in one, two words scenario, what is the DNA of Pattern?
Suze Dowling:
I think it's fulfillment. I think we believe and our mission at Pattern, if we think about what is this old ladder up to, it's enjoy daily life at home, that it's been our mantra in our mission since day zero. And ultimately I think that ladders up to a sense of feeling fulfillment and comfort at home because I think your home is really a part of you. It's this place where you feel comfort and you feel control and it's where you should feel the freedom to be your most authentic self, which I think again all goes to that feeling of just I am fulfilled, I am enough. And I think that is really the word or the DNA that I hope is what people feel with pattern and our resulting family of brands.
Fabian Geyrhalter:
I like how you secretly bringing in the transactional part of fulfilling orders in there too, so that's the D2C brand. No, totally. I know we're coming up to our time here. One last question for you and you already gave us so many insights and so much wisdom and we are super grateful for it. But do you have any other brand advice for founders as a takeaway maybe of D2C brands that are just starting out? Any thoughts of what you learned or what they need to get or how they need to think?
Suze Dowling:
I mean I always like to think of things as like, okay, what's my bullet point list I can take away? And so I think there's fuller bullet points I'd have for people to take away. One is just authenticity is key. People can really spot and feel something that isn't authentic from a mile away. And so just make sure you're adding that depth and richness and dimension to your brand and just making it as human as possible. And that's pretty easy when there's a dynamic founder. Think number two is, make sure you are rooting it in the value that you're offering to the world and the consumer. And that is really key. Number three is, tell that larger story about the why and the benefits. Because I think going back to earlier we were talking about storytelling, people just don't have time for messages that feel like selling anymore.
They need stories and that's because stories are one of the oldest forms of communication. So make sure that you're telling a story in each of the communications you have with your brand. And then lastly, just give your customer something that they can relate to. Make them the hero in your brand in the journey because I think people really want to be able to see themselves in your brand and your product so help them get there. Create something that feels inclusive but also exclusive at the same time and really grounded in your customer. I think those are the four things that I would think about of just…
And then I'd say last thing, just trust your gut. This is your baby, ultimately you're the person believing it. You are the person championing in it. You're the person that's fighting for it to win above all else. And so go with your gut. If in doubt go with your gut
Fabian Geyrhalter:
Because that's all you got sometimes too. Yeah, totally.
Suze Dowling:
It is. I think sometimes we can be really paralyzed in pursuit of perfection and sometimes you've just got to make a game time decision and run with it and usually it pays off.
Fabian Geyrhalter:
Yeah, yeah. No, I totally, I love that. Fantastic. What's next for the Pattern brand? Anything you can talk about? What are you excited about in the next six months?
Suze Dowling:
I think for us it's really, for the brands that we have today continuing to really grow them. It's been pretty exciting to expand omnichannel. That's been, I've really grown my career in the world of digital. And so now getting to have a number of wholesale partners and a brick and mortar store in LA for one of our brands.
Fabian Geyrhalter:
I know on Montana Avenue.
Suze Dowling:
It is. On Montana, anyone that's from Santa Monica, please check it out and send me some pictures. But it's been really cool to think about how to bridge the digital and the physical and make it part of this cohesive ecosystem. So I'm really excited to see what the next six months holds for the more opportunities that we have coming up there. And then I think really expanding the brand family. We are always looking to grow the family and have some really exciting opportunities that we're looking at. And likewise, I guess shout out to the listeners if you have a brand that we should know about, send them my way because I think it's pretty thrilling to always be thinking about the opportunities that exist and the incredible brands that we don't even yet know about that may one day be a part of the family.
Fabian Geyrhalter:
That is fantastic. And how can people reach out to you, or on the one hand personally, in order to share any of their brands with you? And on the other hand, how can they get into that, the brand world of Pattern?
Suze Dowling:
Absolutely. So if anyone wants to ever email me, my email's just suze@patternbrands.com. And then the brand world of pattern, head to our website, patternbrands.com, which will help navigate you to any of the brands in our family and check us out on social as well. We really love to engage with everyone and see how they're using Pattern products and creating a Pattern home.
Fabian Geyrhalter:
Fantastic. I mean, you used the word omnichannel before, this was really the most omnibrand founder we had on the show so far. So this was really, really enlightening in many ways. It was such a great time. Thank you so much for spending so much time with us this morning.
Suze Dowling:
Oh my gosh, thank you so much for having me. This was so great and I'm excited to keep on listening and see who else you have on in the future.
Fabian Geyrhalter:
That's awesome. Thank you, Suze.
Suze Dowling:
Talk to you soon.
Suze Dowling is the Co-Founder of Gin Lane, where she helped launch over 50 D2C challenger brands like Harry's, Hims, and Sweetgreen. She closed shop and the same founding team started Pattern Brands which now acquires and nourishes brands in the home goods space. Pattern's current portfolio of 7 brands includes Poketo, Onsen, and Letterfolk.
So today we talk not only omni-channel, but omni-brand. We obviously touch on brand architecture, how not to lose authenticity when acquiring and marketing a multitude of brands and we discuss the biggest challenges and best tips when it comes to brand building.
This is an important episode for any founder (especially if you are running a Shopify-enabled D2C business) as well as for any brand builder and marketer to indulge in since you are able to get the perspective of a founder, a brand-builder, and an investor all in one and the same person and in a very succinct way.
---
0 COMMENTS