Turn Any Venture Into a Brand — by Caring Deeply About a Mutual Cause
Below article was first published on Sustainable Brands on 01/25/18.
This is an excerpt from Fabian Geyrhalter's upcoming book, Bigger Than This: How to Turn Any Venture Into an Admired Brand. One of eight traits discussed in Bigger Than This is 'cause,' which we dive into here…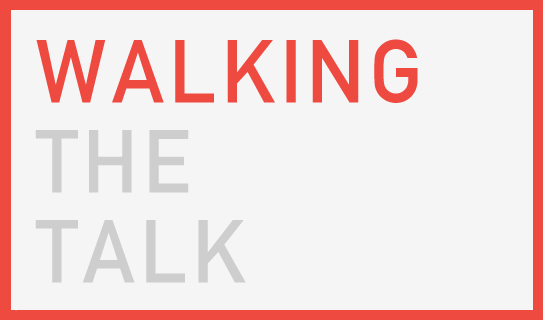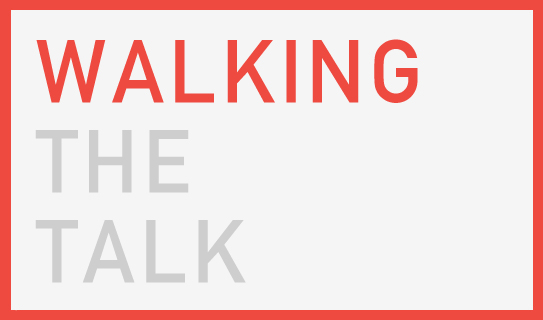 Aligning your commodity brand's existence with a cause can give you strong brand positioning, if done truthfully. Will Young, founder and president of Sydney-based Campos Coffee, states his reason for a purpose- and cause-oriented brand in a company video: "If we are not in it for good, then there is no reason to wake up every morning and go to work." His words would not be as powerful if Campos Coffee had not demonstrated its commitment to ethics and philanthropy in coffee by being a Fair Trade Certified organization that calls itself "Direct Trade" by improving education and living standards of the communities with which it works.
There is a powerful reason his approach works. Over the past five years, it has become somewhat of a staple for startups founded by millennials to identify a social cause that can be activated in an authentic way to manifest that the purpose of a product or service goes deeper than solely generating sales. "Purpose" is ingrained in their thinking. Millennials' emphasis on purpose is probably why there is even a startup, Pledge 1%, to foster startups that seek to commit 1% of their equity, product, profit or time to charity. As Pledge 1% CEO Amy Lesnick told Fast Company: "In 15 years we might not even exist, as early-stage philanthropy will be as common as setting aside equity for future employees."
The best way to tap into the cause-related marketing trend is to think unselfishly. If you are an entrepreneur considering selling any product, whether a commodity or not, ask yourself why it matters to bring it into this world at this very point in time (and for the long term), and why your audience will deeply care about an often otherwise labeled "so what?" product.
One brand that has answered this question in a unique way is the Package Free Shop. It started as a commodity store (wait, a store just by itself is seen as a commodity by many today!) that specializes in selling commodities such as toothbrushes, razors, soap, bags, laundry detergent, etc. The Package Free Shop is 100% cause-based, selling reusable alternatives to single-use, disposable commodities while teaching customers how to live a "zero-waste life."
Also ask yourself what your brand will be giving back. Can you identify a social cause that can be activated in an authentic way to demonstrate that the purpose of your product/service goes deeper than solely generating sales? That is the easiest way.
Research shows how much consumers value brands that support charitable causes. A recent cause marketing survey conducted by research firm Toluna showed that 39% of consumers buy into integrated cause strategies such as the "sell one, donate one" model used by TOMS Shoes. The majority of consumers actively seek out brands that donate to causes and say that they would be more likely to purchase a brand that supports a shared cause, according to the survey. Millennials top that list, with 49% seeking out cause brands.
Buy-one-give-one marketing is just one of the many ways brands are connecting with a cause. Here are some other creative ways startups are giving back and connecting their cause with a target audience's consciousness, outside of the one-for-one model:
Supporting artisans by ethically sourcing products in developing countries and providing them with steady work at far-better-than-usual pay, along with social programs, education and skills training.
Giving back 1% to your (shared) cause.
Creating an eco-friendly, organic, chemical-free, cruelty-free (you name it) model, as long as it supports a shared cause with your audience.
Equal pay for women, which is sad to have to even mention still today but is unfortunately not available in most companies.
Form a B Corp, thereby having "to meet rigorous standards of social and environmental performance, accountability, and transparency."
Hire staff deemed "unemployable" because of stigmatized health conditions, impairments or felony convictions, and provide a second chance.
Run a co-op, owned by your employees or your customers.
Of course, no matter what method you choose, your cause has to create true value for the recipients (both the consumer as well as the beneficiary). It's also important to think all the way to the production of your products; Bennison, for instance, has "mothers in Peru" craft its "one-for-one" line of children's wear.
If you make cause the center of your brand philosophy, watch out for what I call cause-stamping (think of it as a cousin of greenwashing). The TOMS-branded Apple Watch band (advertised with the marketing message "Give Time") reflects a clear brand misalignment, despite TOMS' provision of a year of solar light to a person in need for every band purchased. Unlike TOMS shoes, Apple Watches are clearly a luxury item, priced beyond the reach of many consumers, making the feel-good brand connection seem awkwardly inauthentic when seen on one and the same product. For Apple, it may just have been a sad attempt to buy into a "still-cool" brand ethos in times when the company lacked product innovation headlines.
Today's exceptional cause-based startups find a truly unique problem to solve by giving back or by applying the otherwise overplayed buy-one-give-one tactic. Here is what you can take with you as you launch, or expand upon, a brand built on the foundation of cause:
Base the cause on a logical proposition that creates an immediate emotional connection with your target audience.
Ensure your cause can only be seen as truthful.
Be certain your cause is extendable enough to expand with you as your product offering diversifies.
Consider whether the cause directly touches your (current or future) staff's hearts in order to foster a strong company culture based on purpose.
Hold yourself accountable and issue progress reports on a yearly basis to ensure you are meeting your own expectations and to spread awareness of the cause (and subsequently your brand).
Start by giving, then move on to fully embodying the cause in all other aspects of your business — including hiring, location, sourcing and production.
You can read more about how to turn into a cause-based brand, as well as learn about the other 7 traits of today's admired brands in my book "Bigger Than This – How to turn any venture into an admired brand."