When Values are Bigger Than the Product: How to Win Hearts Through the Sole Power of Belief
As a brand strategist, I am continuously surrounded and personally obsessed with design and tech innovation. That paused for me last year when my obsession shifted to startups that I saw win hearts (and minds) solely through empathy with their tribes while offering nothing but, what can be seen as, commodity products. I did what one has to do when a subject turns into an obsession and I put pen to paper and wrote a book about this silent phenomenon, which was released earlier this year: 'Bigger Than This – how to turn any venture into an admired brand.'
I distilled my findings into 8 traits that any venture can use to infuse a deeper meaning into its brand DNA. One of those traits is 'Belief' and the exclusive excerpt below will show you how you can launch a seemingly unchanged product or service to great success if it is coupled with strong beliefs: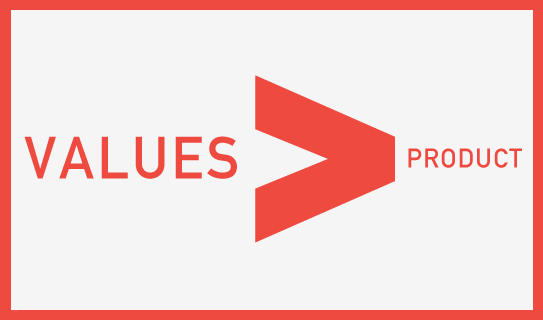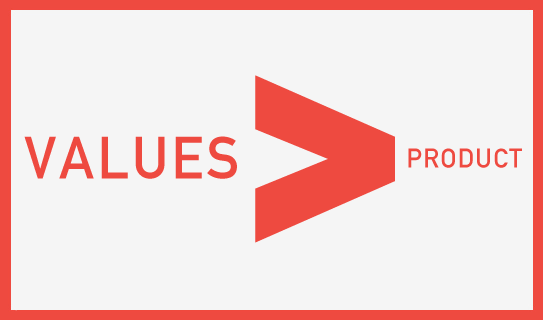 The financial crisis of 2008 led to uncer­tainty and unemployment, which led to people losing trust not only in big banks but in other large corporations, too. Not coincidentally, people went frugal and started crafting and cooking again, preferring local eateries and buying artisanal products. Many small brands were born out of consumers' de­sire to associate with those they could trust. New tribes formed based on a desire for honest products crafted by hon­est people – people they can trust.
We are still feeling the repercussions of this shift. Today, we are seeing the biggest of brands distancing themselves openly from pol­iticians whose values don't align with those of their brand. "While companies are naturally designed to be moneymaking enterprises, they are adapting to meet new social and political expectations in sometimes startling ways," Da­vid Gelles states in The New York Times.
Even Fortune 500 companies understand they have to stay true to their tribe and the values sup­porters bought into. Today, it is a bigger risk not to speak up. One of the biggest brand rules of all time is "Do not talk politics." This all went out the window, sparked by a divided America in the 2016 elections and the resulting contro­versial leadership of Donald Trump. Meanwhile, Brexit took place the same year in Great Britain.
The largest consumer brands from Nike, Star­bucks, Airbnb, Apple and Amazon to Uber and Microsoft all spoke out against Trump's immi­gration reform. Nordstrom and Neiman Marcus pulled Ivanka Trump's fashion line. Coca-Cola, Airbnb and even Budweiser aired commercials supporting diversity in obvious opposition to POTUS' ideologies. REI's CEO, Jerry Stritzke, spoke out publicly against immigration reform as well as the plan to review 100,000 acres of public lands and urged people to write Secre­tary Ryan Zinke to keep the protections in place.
These brands are vocal because it is expected of them by today's consumers.
Their message: We are in this together. We share the same beliefs.
A day after Starbucks pledged to hire 10,000 ref­ugees, the Twitter hashtag #BoycottStarbucks was trending. Despite any lost sales, Starbucks' decision was a risk well worth taking. The brand had to take a stand in support of the values it shares with the core demographic it serves.
Any brand can stand for something meaning­ful, but to do that, it has to define and embody its values. Ideally, these values will align with the values of not only their customers and cli­ents, but also the community and their con­tributions to it. You and the company have to intentionally "live the story that embodies the brand's values," local business advocate DW Ferrell, CEO and co-founder of Localism!, told me in an interview I conducted for Forbes.com.
To do that, Ferrell suggests asking yourself, "How will you align profit and purpose? How will your model support your mission?" Part of this entails creating your own vernacular and defining your terms. When you do this and share it publicly with your community, members who share your views will celebrate your values; others may go elsewhere. This forces you to hold yourself accountable. You are saying, "This is our ideal, our identity. Does it resonate with you? Great. We now need to be true to you, because you are behind us.
While spending quality time with my folks back in Austria, I came across shoemaker GEA, a beautiful example of how belief can define a brand. The company produces handmade, long-lasting and easy-to-repair traditional footwear onsite in one of Austria's regions with the highest unemployment. GEA's social and environmental record is outstanding.
So far so great, but now add the underlying layer of belief: the shoe company publishes a political newspaper called Brennstoff (translated: Fuel), in which the charismatic owner, Heini Staudinger, boldly voices his opinions on hot topics such as politics, religion and the economy. He pushes the envelope on a very clear and steady social course, one that many don't appreciate; one that upsets corporations, investors, banks and the government; and one that appreciators truly love. The for-profit company, which is named after the goddess of earth, condemns consumerism and capitalism (even releasing its own currency called "Waldviertler," which is accepted by 200 regional businesses), yet it attracts so much money through crowdfunding that its team is looking past its many stores to unconventional ways of expanding its operations, such as founding an academy.
Staudinger welcomes the chance to explain his reasons. "I am not very interested in capital. I am very interested in life," he says in the documentary Das Leben ist keine Generalprobe (Life Is Not a Rehearsal by Nicole Scherg, which I found out was coincidentally produced by my brother's production firm, NGF).
Being unafraid to exclude the many and to be extremely powerful to the few is what makes a true brand based on shared belief and values truly great. GEA is living proof that going against the grain and staying true to your personal beliefs, even if they are based on extreme political opinions (or religious beliefs), can be a powerful branding tool. It may turn out to be your very own undiluted and uncensored personality that will turn into your brand's personality, just as it did for Staudinger.
The Belief Commandments:
Shared values will always have a bigger impact on your tribe than your products alone.
The only way to deeply connect with your tribe through a shared belief is by deeply understanding your members. This takes a lot of monitoring, listening and, most of all, conversing in an open and non-corporate manner on social media channels as well as in person (at events rather than focus groups, in case you were thinking it was that easy).
Passionate beliefs, if voiced in an honest, empathetic and bold manner, can become the driving force of your business. Shared values and the expression of passionate beliefs will also likely play a significant role in sparking sales and increasing the value of shares as an added benefit.
Most of us want to create the innovation brand that continuously disrupts our segment. You now know that having a "normal" product or service offering does not mean you cannot connect with today's custom­er in a deep, meaningful and sticky way.
You just need to feel the urge to move the needle forward to transform into a brand that has a story to tell and an even better story to live.