Whatever You Do To Gain New Customers, Stop.
Want to get more customers? Are you purchasing pay-per-click ads? Planning to exhibit at a conference? Rolling out some print-ad campaigns? Cold-calling perhaps? Interns acting as 24/7 Social Media Experts?
Stop whatever you are doing and think inside the box. That is, the very screen in front of you.
New ventures spend a vast amount of time and money pushing people towards their landing pages in order to get them to opt in, download an app or make a purchase. Makes sense. This is what it's all about: Gaining Customers, Leads and Followers, quickly. The best proof of concept you can possibly get.
Yet they do not even spend a fraction of that time or money analyzing – I am not talking about A/B testing here – if that entry point actually talks the talk and looks the look.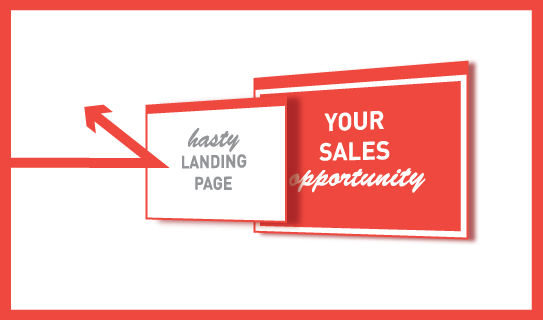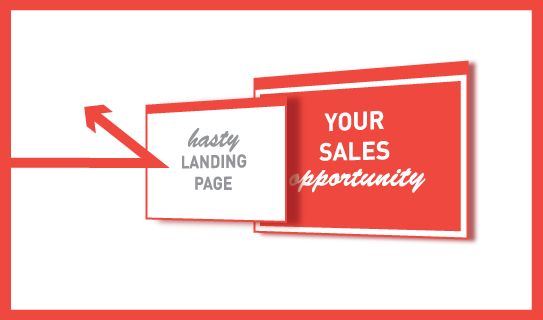 In order to attract, you have to be attractive and not just beg for clicks. I know many ad agency execs who hate seeing their clients waste tremendous amounts of money on online media buys (a dying breed in itself) that point to horribly off-brand (design and message) landing pages. They are called landing pages because that is exactly what people do: They land, and then they take off again, into any direction, just not down the purchasing funnel. Instead of being appealing entry points, those often are quite appalling afterthoughts. It's like throwing a party and you spend all the time and money on inviting loads of very cool and attractive people, and as the day comes around you don't even clean the house or have cold drinks ready.
If you want to get more customers, put yourself in their shoes first and work until you get yourself to click that buy, submit or follow button on your (let's call them…) entry pages. Only then should you even consider looking for new customers 'by entry of' your web site, which, really, is the main entrance to your brand today.
Make that house look like it has never looked before. Polish that glossy red door and put your name on it. This is the time to shine and to let people in.
Happy spring-cleaning!

RELEVANT CONTENT
Download Our Free White Paper: Why Responsive Web Design is Important for your Brand Launch and 6 Ways to Leverage It
---