Hitting The Mark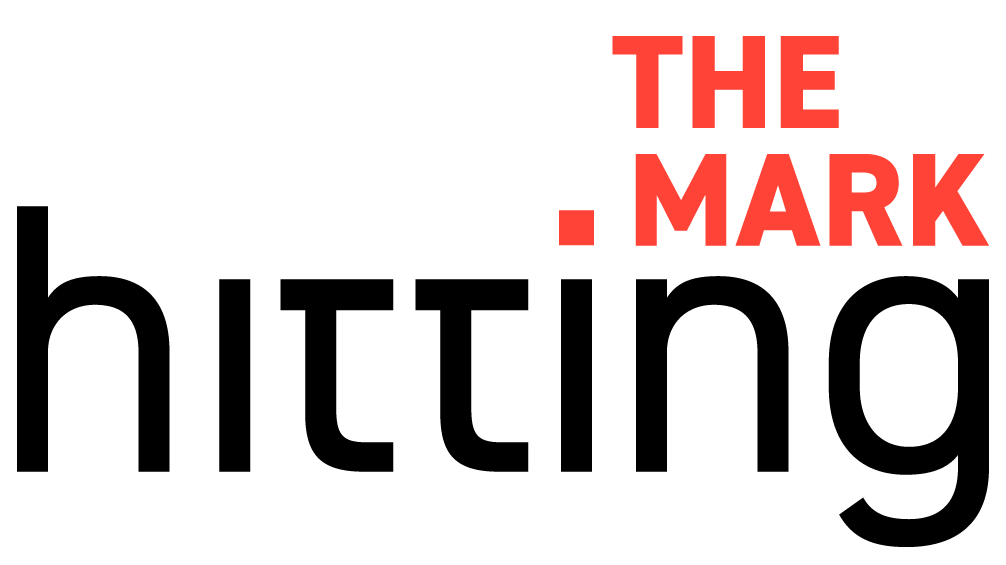 Conversations with founders about the intersection of brand clarity and startup success with your host, brand strategist and author Fabian Geyrhalter.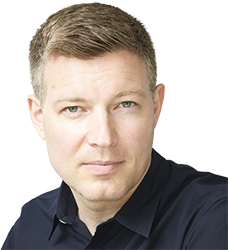 Featuring the founders of brands you know and brands you are excited to get to know:






EP043 – Dan Kurzrock, CEO and Co-Founder, ReGrained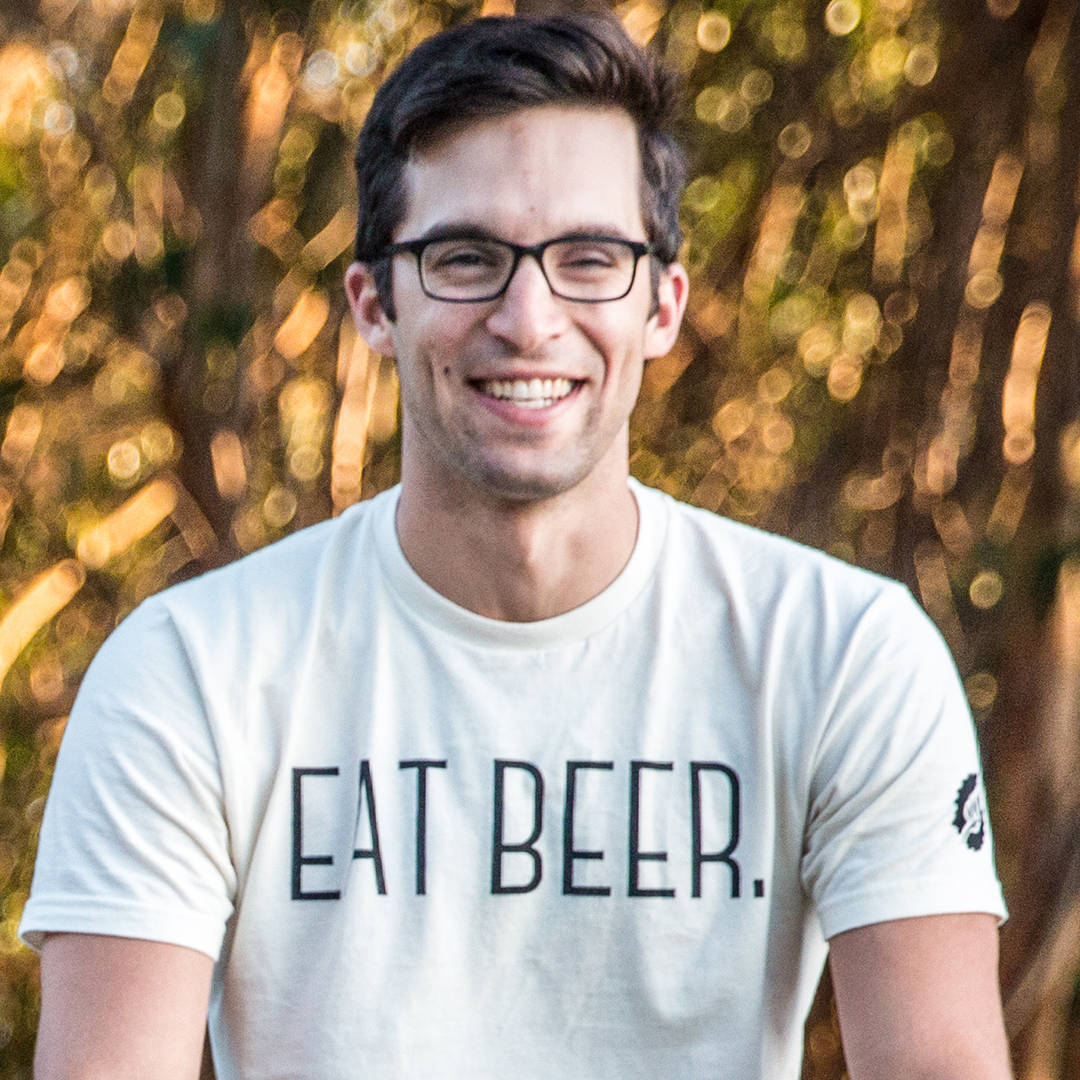 Strategic Clarity + Verbal Clarity + Visual Clarity
Dan Kurzrock was brewing beer as a hobby in college when he realized that only 10% of the ingredients used to make beer actually end up in any pint of beer. All-in-all, we waste 40% of all edible food.
Today Dan runs ReGrained, a mission-driven ingredient platform that leverages technology and culinary science to transform beer waste into food. Dan is a thought-leader in food waste business models, "edible upcycling" and the circular economy for food, and he made it onto the Forbes 30 under 30 list in 2018.
The consumer brand is selling supergrain puffs like hotcakes despite a pandemic-related pivot into eCommerce.
All the facets of Dan's brand is what made this a longer and deeper conversation than you are used to from Hitting The Mark, but it is for all the right reasons. 'Eat up' is the motto, listen up is where to start!
Notes
Support the show and get on monthly mentorship calls with Fabian. Join here.
Full Transcript:
F Geyrhalter:
Welcome to the show, Dan.
D Kurzrock:
Hey, thanks so much for having me here.
F Geyrhalter:
Yeah, absolutely. We talked about this a little bit before we hit record, but today's June 1st. We're still in a pandemic but as of this past weekend, the majority of cities in the US is taken over by rightful necessary protests, but also by looters and riots. And we see our cities on fire. I had a very late night monitoring downtown Long Beach, which is where my office is located which has been an epicenter of violence and looting last night. Jessie, our creative lead, is already out there helping the community in the clean up. You Dan are based in San Francisco and the company is in Berkeley and that is another hotspot up in San Francisco in Oakland. And I was even debating if given the circumstances, we should postpone our interview, but we both decided early this morning to power through despite the lack of sleep and the craziness unfolding in front of our eyes. How was your night North? Are the ReGrained plant and offices, is everything still intact?
D Kurzrock:
Yeah. I mean, like a lot of folks, time are troubling in general. Physically been in pretty insulated from this whole thing with shelter in place. And actually my grandma basically lives with us right now, so I've been really careful about going out, but it's very troubling. I don't have a lot of words for it, but still situation wasn't… This is kind of the culmination of a lot of complicated factors leading up to it, so I hope we are taking an opportunity to wake up. And I hope we can emerge from this in a better place than it feels like we are right now, but still glad to be here with you.
It's good to have distractions and good to keep moving the positive things forward that we can in the world. I always try to focus on what I can control and even within this business that we're building, but it doesn't always feel like we can control everything within that even. So really looking forward to taking some time and chatting with you about brand and about purpose and take an action.
F Geyrhalter:
Absolutely and that's why I'm so glad to have you on today too because you crafted a brand that actually creates positive change in this world. And there's always time to talk about that. It's my personal passion and that's why I'm doing what I'm doing because I for one believe that business as a whole will change fundamentally over the next decades for the better. And you guys are part of that change in your own small ways as you said and they can become rather big in a snowball effect. So you guys used to brew your own beer, which is a strange beginning to someone who's changing the world. So you used to brew your own beer, even under age I heard, but we're not going to talk about that.
D Kurzrock:
Yeah. A lot of good ideas… A lot of good ideas start over a beer.
In our case… Just for everyone listening, my name is Dan Kurzrock, I'm the co-founder, CEO of a food recycling company called ReGrained. What we do is we tackle food waste, so we identify overlooked, undervalued ingredients that are kind of hiding in plain sight. The food system closed the loop on those. So what we do is primarily right now, we take the grain from the beer brewing process. To make beer you use a lot of malt, just basically like sprouted barley and you take the sugars from that. You extract them as a liquid, that's what ferments and becomes beer. Can spoil [inaudible 00:05:06]. And there's another part of the process there.
But as it relates to the barley itself, once the sugars have been extracted from it, there's still the physical grain. It's soaking wet, but it's got a lot of fiber, it's got a lot of protein, it's got prebiotics. There's a lot of really good stuff in there that currently goes to lower use. And so what we've done is built the business around applying this new processing technology. We actually have a patent on it and we can create a flour or a powder and be able to think about it that can be incorporated into new food product development. And so what we're doing is the solution that helps the food system do more with less.
It reduces waste on one end and feeds people on the other end. And through R&D, we actually discovered that our process doesn't just work for the billions of pounds of grain from the beer industry, but can also be used to apply for other streams. Like think pressings from juice or the leftovers from milking of almonds or oats and there's a lot of opportunity that is being left off the table. And so we've built this business to be a platform to close that loop. And we have a consumer brand, which I imagine we'll spend some time speaking about here. And then there's also a B2B side of what we do, where we actually partner with other brands. We sell them the ingredients and we help educate and activate the world, the market to reduce waste, which is one of the most pressing solutions to climate change out there.
F Geyrhalter:
Absolutely and let's talk about the actual consumer brand for a second. So ReGrained you started coming up with this process and you applied it I assume to a lot of different foods to see… No pun intended, but what sticks? Where it actually works the best and you came up with these bars in the beginning. And how did this evolve? How did that start? How did it turn from two guys in a kitchen exploring how to utilize what you just realized, to actually being carried in stores?
D Kurzrock:
Yeah. It's how do you go from idea to product? So for us, actually the first thing that we ever made was bread. And so I was making beer every week as a college student and I'd have actually about a pound of grain for every six packs. So if you can visualize it, we were brewing five gallons of beer at a time, it's a third of a keg. We'd do 20 to 30 pounds of grain every time we made a batch of beer and then I would turn around and take that grain and use it to make loaves of bread and then sell those loaves of bread in order to buy more ingredients to brew more beer. That was really the origin of this that they got us asking the bigger questions.
Then realized there's this huge opportunity here not just with our own brewing operation, but with all the other breweries that are out there. This is 2010, 2011 right when the craft beer boom was starting to happen. I think it was last year, more than two new breweries on average opened per day in the US and a lot of them were opening in cities. And so we thought what if we came up with a way to basically take the supply at scale and do something more with it. And the problem was when we knew we wanted to do ingredients, but we figured we couldn't get other companies probably to buy our ingredients before we proved that people would buy products that were made with them.
And so the bread was great, but it takes a long time to make. And the shelf life is very short. And again remember we were 20 years old at the time working in a home kitchen and we had a lot of bars. And we figured we can make these by hand. We can cut them into pretty even rectangles, we can package them. The first packaging was literally Ziploc bags. I was like a [inaudible 00:09:09] dealer. The second packaging was hand sealed compostable packaging and it was just a way to commercialize the idea.
I don't think of it as a Trojan horse for what we were actually trying to work towards. And it's funny because if I could go back, just want to clear on that. And I'll tell you about, I'd love to say about our other products that we just launched because it was the absolute opposite way of developing products that the bar was. We brought these to the market because we could do it pretty quickly and we could generate revenue in the short term. And it was something that enabled us to actually take action on our idea and the bars are great, but the bar category as we later learned is highly competitive and we didn't know.
We've had some success in getting it to stores. We're in about 2000 stores now, but we've also now launched a new product which is this puff chip. It's a salty snack and that product, what we did is actually took a huge step back and applied everything that we knew about our ingredient, how it could be used and really tried to I guess bridge that gap between what can we do and what should we do. And developed a product for a need in the market, whereas the first line, these bars was really just the first commercialization of a concept if that makes sense.
F Geyrhalter:
It was a proof of concept. Totally. This is interesting, but it sounded to me like the bigger vision has always been to turn ReGrained into a platform to use your ReGrained super grain as an ingredient that can be used in all kinds of other products from all kinds of other brands. But now you're still pivoting your consumer brands as well. So you're doing both parallel right now.
D Kurzrock:
Yeah. So the consumer brand… That's correct about the big vision and part of that is if we were to do even like 100 million sales with our consumer brand, we'd still only work with a handful of breweries. There's just so much supply that's out there. So to make the impact that we want to make and to address the market opportunity in the most meaningful way possible, we have a very clear strategic vision for how this thing scales. And a lot of really active partnerships in development with leading in some cases, multinational food companies that are in development with us on different things.
But the consumer brand is something that allows us to not only generate cash in the short term. Sales cycles for ingredients are very long, but also the test messaging, which gets to your point about the branding. So we continue to evolve our consumer brand because it helps us in real time better understand how the market responds to this new idea about recycling. Early on for example, we put the tagline, eat beer on everything.
F Geyrhalter:
Yeah. I think I remember that because I did some research on some of the past interviews with you and that was still a thing. And I think even naming wise, not only the tagline, but naming wise, I think you used beer type names for each one of the bars. Which was most probably confusing because it didn't taste like beer.
D Kurzrock:
Yeah. It actually ended up confusing, but we learned. It did a really good job though by getting attention. It created this cognitive dissonance that kind of made people go, "What? Eat beer?" And we then could earn the opportunity to explain what we're actually doing. We later learned through testing that while it was catchy and made for a great t-shirt, it confused people and we've obviously had a lot of opportunities like that to use our brand as a way to test different approaches that we can then pass on as learning to our platform partners.
F Geyrhalter:
So let's talk about this a little bit more because when we met, I thinks it's been… I believe it's been over a year ago, we tried our best to keep scheduling this and then we finally made it, but your brand was still in that specific weird zone where it was a little bit rough around the edges where you try to get attention to basically do an elevator pitch rather than do the big consumer push. When did you start actively investing in branding and would you do it earlier or later with your next start up?
D Kurzrock:
Well, we have always invested a lot of time at least in branding, although we were young and relatively inexperienced at first. I mean the first labels we made ourselves using PowerPoint or Publisher or something like that. And then we did engage a kind of a pretty common actually because of how young we were and we started. We had talented friends and so the first few versions of the product that I worked with a graphic designer friend who did it just for the portfolio and out of generosity. And then when we made the jump from eat beer to this super grand plus somewhat of a nutritional, the pluses by the way I know it's a mouthful, but it enables us on the nutrition facts panel to use the plus like you use an asterisk for organic, for up cycled.
So we can say, "Hey, these ingredients are upcycled actually on the ingredient panel." So there's a layer of branding thought that went into that, but it was very iterative I guess and that each change for several years was incremental really. And what you're referring to now is if you go compared to when we met to what we look like now, I mean the whole brand got that was a revolution, not an evolution and that was definitely more of an investment in both time and financial capital to do. And we still I mean, we do everything super lean.
I think really depending on the goals of the company, like what my next company is to your point, if there is a next company a lot depends on what the model and the goals are, but I do really believe that branding is something that's really important because it's the way that you are able to earn the opportunity to tell everybody about what you're doing. And so with our rebrand this revolution that we're discussing, we incorporated all of our learnings leading up to that.
One of the big thematic ones is that while sustainability is arguably our biggest value proposition for what we're doing. It's one of the most important things to us at least from a values perspective. We don't believe that sustainability is necessarily a reason for purchase as much as a reason for loyalty. And so what we did is we nodded to it with our logo, it has an arrow which is for ReGrained inside and also for upcycling. The new tagline is eat up, which has a few layers and meaning including eat upcycled, but is a very vibrant, fun packaging that is really flavor forward and lifestyle forward. And we also developed a logo for upcycling.
It is on the front of the pack and it's in the center of the package, but it's at the bottom. And so what we did here is try to create a brand that would be compelling on its own if there wasn't anything else there to talk about from a sustainability perspective. And then to use that as hook for the things that we really believe will make people loyal in a long term around upcycling and things like that. So we've put a lot of… We put a lot of thought into it and it's super fun. For those of you who are listening, please check us out, regrained.com would be a good place to see the branding. It's very different than what else is out there and we're proud of it and hope that it does harness enough that opportunity to have those meaningful conversations with consumers about impact and about the choices that we all make every day and what those can can net for society and the planet.
F Geyrhalter:
And it's really nice to have seen that change over the last year. I wonder as a consumer who might've been loyal to ReGrained the bars, and now they see this huge shift in what the company, how the company looks, how the brand voice has evolved, how the product is suddenly a very different product. Are you keeping tabs on your consumers that you had for a couple of years and are they evolving with you? What is your feedback? I'm always curious about that when a brand pivots so much like yours has.
D Kurzrock:
Yeah. I mean, we were still early enough in our journey that our loyal group of consumers they've definitely stayed with us. And if anything we've widened the tent and made what we're doing more appealing to more people. I also think it's worth talking about that. One of the reasons why we did such a… I always wanted to do this radical rebrand. Not always, but it had been something that I realized that every time we're doing packaging stuff, we were just kind of making incremental changes and it's scary to make a huge overhaul like we did. And in our case, it was triggered or catalyzed depending on how you look at it, by a need to reintroduce the product because we actually had a failure.
We were commercializing a compostable package. So plastic packaging, let's say we can have a whole podcast episode about this. That's a huge issue, single use, it's petroleum based, landfill bounds, non-recyclable because of its multiple layers of multiple materials that can't be separated and if they could be, most of them aren't recyclable anyways. And so we were trying to do something from the beginning we were using planet friendly plastic packaging, which for flexible films, compostable is the best way to go. But our product was actually going stale in the distribution trucks before it even got to the store. And so we basically had to do its called a voluntary product fall. We don't use the R word recall because it wasn't a recall, but it was a huge challenge.
And we believe that we needed to reintroduce the product as well because there were people that they didn't have an unsafe experience, but they had a bad experience essentially because obviously we were just trying to do the right thing. We made a values based choice to try and do that, but we also realized,… We ultimately realized we were trying to do too much at the same time. We kind of had to slow down the speed up. Again, it's not going to be its own podcast, but that's another. It's relevant to the branding discussion because there was this. It definitely helps us feel more comfortable making such a big jump because we also wanted to reintroduce the product.
F Geyrhalter:
Absolutely. And it's a huge part of a lot of rebrands and I actually prefer if a client comes to me for a rebrand when they have a huge change. May that be a huge change in direction of the company, a huge change in the product. It pivots and may there have been something negative happening and they want to change that rather than saying we want a new logo because we look stale. I'd rather have the product go stale and you pivot than only the visual change because I mean it needs to have, there needs to be a bigger message behind a rebrand so that the consumer feels like there is something changing and I can feel it, I can read it, I can sense it rather than just I'm confused why is it suddenly looking so different.
I'm sure that your brand story and what you're doing as a company is affecting your company culture and if I may call it HR because I know there are people actually working. I mean this is not happening out of nowhere when you're actually producing a product. Does it make it easy to hire people if they understand how you would use waste? Is that a big magnet for you? Especially in San Francisco right where hiring is difficult even though you're not necessarily a tech company. So you're hiring very different kind of people, but does that become a big magnet for the company?
D Kurzrock:
Yeah. It always has been both for talent and also for press if I'm being honest. The fact that what we're doing is different in so many ways and it's got this cool hook that everyone can feel good about. And I think the most important thing of it is that our mission is very understandable and approachable. No one is in favor of food waste and also even just look at our beer angle. Beer is one of the world's oldest beverages, it's one of the most popular in the world. It's consumed in massive quantities everywhere and a lot of people don't think about the fact that beer is an agricultural product, but it uses a lot of grain to produce it. And it's something that's really, I guess quick and easy to educate someone.
Like you know beer, do you know beer only has four ingredients? Do you know that the biggest ingredient used by volume is the grain and that only the sugars from that grain end up in the beer? Well, we take everything that's left and we put it the best use. We create really innovative ingredients and products and we're trying to do this thing that is really easy to get behind I think and that's part of what energizes me too. It's like I know that what we're working on is real. I know that it's good. Fundamentally it's just simple idea but it is pretty universally attractive I think. And I just of course hope that we can pull it off and bringing in the right people is the way to do that because that's…
F Geyrhalter:
Absolutely.
D Kurzrock:
Personal note.
F Geyrhalter:
And I guess the next question would be why are you located in San Francisco?
D Kurzrock:
I'm from here.
F Geyrhalter:
That's how easy it is?
D Kurzrock:
Yeah. It happens to be a great place for startups and innovation, but not so much for food [crosstalk 00:25:13]. Help you with very low margin business. It's a very expensive place to live. Now, it's not like I moved here to start this. This is my hometown. This is my community.
F Geyrhalter:
Makes a lot of sense.
D Kurzrock:
[crosstalk 00:25:25] my co-founder and that's why we're here.
F Geyrhalter:
And I'm super interested seeing how after this pandemic there has been this talk about Silicon Valley and San Francisco now that everyone can work from home, how does this going to change the city? Because people start to actually leave because they have amazingly paid salaries and they might just buy a ranch in Montana and happily worked for Google. So I'm super interested to see how that's going to change San Francisco and the whole landscape. It's totally off topic but it's very interesting.
D Kurzrock:
Maybe it'll make it… Maybe it'll make it affordable to possibly buy a home here someday. We'll see.
F Geyrhalter:
How about that. You stay behind and you should be the role model for that. You know what you just said before, we talked a little bit about your mission, which is deeply ingrained in your company and you don't have to write out your mission, you don't have to write out your vision, you don't need to say, "Here are our core values." Because everything is so deeply-
D Kurzrock:
Yeah. We do that anyways because its good exercise, but I get your point.
F Geyrhalter:
… good. And I'm glad to hear that you still do that, but it is fantastic because it so much part of what you're actually offering. There are two numbers that I want to voice to our listeners because I think it's so amazing. In your TEDx talk, you said that we humans waste 40% of all edible food and that to me is just mind blowing. And that only 60% of what we eat actually goes into the human body and 40% goes somewhere else. And the other step, if I want to call that is and I heard that somewhere else and I think it was you who said that too, that only 10% of the ingredients used in the beer making process actually end up in any pint of beer. I hope I didn't misquote you on both of those, but that is amazing.
D Kurzrock:
Yeah. And all these statistics they're obviously documented, but they're ultimate… I think they're most useful when they're seeing this as like here is sticks and as a way to think about the issue in a more macro sense. So with food waste, ReFED is one of the best resources to look this up. R-E-F-E-D. They did a massive economic and environmental quantification of the food waste problem and that's where that 40% statistic comes from. What's kind of crazy about that is not only the fact that it's like leaving the grocery store with five bags and dropping two in the parking lot on the way to your car. It's that measure actually underestimates the total opportunity as it relates to upcycle because just like with anything that is measured, there has to be a definition, parameters for what is being measured as food waste and food loss.
And what upcycling is doing is we're challenging that very definition by saying so what if we're counting wheat that's grown in the field, why are we not counting barley just because it's already been used to brew beer? There's still nutrition that is there. It just requires some innovations and processing and also on the culinary product development side too. And so we actually co-founded an organization called the Upcycled Food Association. It's a nonprofit dedicated to the upcycling piece of the food waste, the food waste movement. And food waste I hinted at this earlier is…
So there's another great report that has come out called Project Drawdown and it's a solution focused report that's basically takes a look at all the different potential solutions to achieve and dry down in the atmosphere and reduce just mitigate, but actually reverse the climate change and it's effects. And it ranks through solutions in terms of what's most effective in pressing and food waste is this is right at the top of the list along with… When you combine it with having a more plant based diet, it's not only one of the most impactful solutions against climate change, but it's also something that is in our direct control as consumers.
Not all of it. Of course there's systemic issues that drive a lot of these things, but one thing that we all do universally as humans every day is we eat. And we make choices about what we eat and how we eat it and that's something that we really try to champion. ReGrained is bringing another level of consciousness to those choices and to the impact that we can make with them. And so that's part of what we're doing. And the thing is when you're trying to communicate, when you're trying to educate the world, not all of this stuff is going to sit on a package and it's also hard to visualize.
So what does 40% of all food look like? What does that mean? 10% of the ingredients used to grow end up in beer? And we also worked at communicating this using other [inaudible 00:31:21] if you also felt like for example, to produce one six pack of beer, just the grain in it takes the equivalent of over 300 gallons of water, which is about… Which is about a two hour shower.
F Geyrhalter:
Yeah. Mind blowing.
D Kurzrock:
For one six pack and that grain is just being used today for its poured sugars. And so what we do by sharing things that as I was trying to say, well, isn't it common sense that we should try and rescue that what's left from going to lower uses and put it to its best use at the top of the food recovery hierarchy and feed people.
F Geyrhalter:
Absolutely and this brings me back to the idea of the platform. So how are… You're basically running two companies in parallel, plus a nonprofit, right?
D Kurzrock:
Well…
F Geyrhalter:
Unless that overwhelms you.
D Kurzrock:
I mean [inaudible 00:32:25] we co-founded a nonprofit. I'm on the board. There's a CEO for that, I'm not [crosstalk 00:32:32]. So the Upcycled Food association. And then ReGrained as platform I mean that you could argue that it's maybe three companies in one, but the strategy is so integrated that it doesn't feel that way. Everything that we're doing affects the whole platform, but I get what you're saying. I mean, it's hard enough to start a consumer packaged goods brand.
It's hard enough to try and start an ingredient company or to develop processing technology and the way that we've been able to do a lot of those is also through strategic partnerships pretty early on. We've worked with the USDA to develop our technology for example. We've got a really cool group over there that's focused on healthy processed foods and there's an old story in there about how we met up with USDA and the work that we did together. And that's the reason why we have technology is because of the product of that relationship, not because we're PhDs because we worked with experts.
And so we're really trying to do a lot, but it's all very both complicated and simple [crosstalk 00:33:45]. What we're trying to do is do more, we're trying to do more with less. We're trying to help run a system whose system does more with less. Our mission statement you brought that up earlier, is to better align the food we eat with the planet we love and everything really fits under that call to action.
F Geyrhalter:
And first of all, that's a great statement and it totally connects the brands. So the problem if you would run three different brands to do slightly different things, then it becomes problematic. But if all three brands are perfectly aligned around the same vision and maybe not the same vision, but well the overarching vision for sure, but the underlying mission then certainly everything is much more connected and easier to run because there's no confusion if anyone sees any of the other brands or companies that you're running.
Looking back on ReGrained as a consumer product, what was the one big breakthrough moment where you felt like now we're actually a brand, now we actually did it. I don't know which store you would have been in the beginning, maybe whole foods or wherever it was. Was there a moment that you remember where you just sat back with your co-founder and you're like, "I think that's it. I think we're actually making it into a real brand right now."
D Kurzrock:
No, I can't pinpoint one moment like that. I mean it's has just been almost 10 years since this first entered my brain. We've been building a thing and a lot of times it feels like we've gone through periods where it feels like we're taking two steps forward, one step back. There's periods where it feels like we're taking one step forward, two steps back. You know those periods where it feels we're taking one step forward and one step back and just staying in the same place and that's a tough one. I think most recently though, with the launch of this last product because we actually launched it in March right when the pandemic was… Or at least the lockdown from the pandemic was starting to take hold, which affected retailers.
We're still not on the shelves of any stores because they're all still focused on keeping up and not putting new products on the shelf. That'll come later in the year hopefully and so we had to pivot to direct consumer channel. I was super nervous we'd be sitting on a warehouse of product that we couldn't sell because our retail entries are going to go out. And instead we sold through two production runs in a very short amount of time. And I'm seeing really exciting growth on that and part of that experiences is, a huge part of that experience has been enormously stressful and a lot of fun, but it's also been great like we're doing something here, something's working. We're creating a product that people want and that feels good.
F Geyrhalter:
And if you can point to one thing that made that work, I mean, obviously that's a huge struggle. You thought you had your sales channel all figured out, you have the product ready to be basically shipped and suddenly you have to… Suddenly everything goes online, you're turning into an e-commerce brand. You need to unload this product quickly and make people aware of the product at the same time. What made it work? How did you do that?
D Kurzrock:
Well, I think it's about building for resiliency from the beginning. And so even though e-commerce wasn't our biggest channel, we had the infrastructure for e-commerce in place and not just e-commerce, but direct to consumer [inaudible 00:37:43]. One of our best partners is a company called Imperfect Foods. They do grocery delivery, also very mission aligned. Incredible company for anyone listening, Imperfect Foods, go look them up. They deliver nationally. We were able to just put more emphasis on these channels that were already, that already existed as opposed to having the world fall apart and saying, "Oh, crap, got to build a website that can take orders now. Got to find a marketing partner."
So I think the choices actually has to happen really early on when you say how do I build a resilient business? And part of that, a big part of that is having diversified revenue streams. Another way that we thought about this relatively earlier on is the food service channel was something and especially being in the Bay Area, being able to sell products to tech companies that stock their break rooms with snacks. It's an incredible sales channel, a great way to diversify against retail.
Guess what right now doesn't exist. May as well not exist. And so if we were over-indexed as a business towards those channels, that would be also very… So we tried to set up diversified revenue streams from the beginning and I think that is what enabled us to respond. I wouldn't say proactively because it was still catalyzed by this outside force, but we were able to respond with resilience. And not even head start and I don't know if we'll totally get into this, but our capital strategy as well has followed a similar philosophy.
F Geyrhalter:
Well, I think it's the age old wisdom that myself actually did not know when I started my company and I failed miserably because of that too, is not to put all eggs into a basket. I mean, we had one very large client and we moved very quickly forward with that client. I grew tremendously the company and then something happened and the client left. There was a dispute, there was someone that I fired that they hired and it was really ugly. And suddenly that client was gone and it's this lesson that I think all of us learn in the first years of our business. For me sadly, it was in my first decade of my business. To diversify, to make sure that what you offer, that you offered in very different ways, in different channels to make sure if anything happens, you can pivot to another channel, so it's a big-
D Kurzrock:
I'm sorry. I'm sorry to hear that you went through that, but I'm sure it helped [crosstalk 00:40:45] get to where you are.
F Geyrhalter:
… that's how it works. That's how it always works. In business, you have to like you said, it's the two steps back. There was definitely 10 steps back at some point which was really exciting in the pivot and I'm in such a good place now because of that. We're coming slowly to an end. A couple of more questions that I do have on my mind. The first one I always believe that it's important for a company to understand what their DNA is. And when I work with my clients, I try to define it more and more so that at the end of our session and that sometimes a full day session, that we can actually describe the entire brand in a single word.
Like Everlane, for instance, is all about transparency, Zappos might all be about service, but if an entire company can just focus on this one word that they themselves feel like they can own within their own space, what would it be for ReGrained and the conglomerate of companies of ReGrained? What could be one word that could describe the brand?
D Kurzrock:
Well, kind of two words, but it's the same word twice. One thing that comes to mind is just win-win. What we're doing is creating solutions that solve for multiple things at the same time and create shared value. What I almost said was just upcycling, but that's a little too I think on the nose for the question and [inaudible 00:42:39] requires. I recognize that, but that's [inaudible 00:42:46] just off cuff [crosstalk 00:42:48] question.
F Geyrhalter:
I liked that especially because you know I've done this show for a while now. I'm up to 50 guests or so, and they are a lot of words that keep coming up. Rightfully so like empathy or things like that and win-win is at first. Even though a lot of companies do similar endeavors like yours where it is for the greater good and there's definitely more people winning than only one. Lastly, what is exciting you the most about the future of ReGrained? What are some things that you're doing right now that you can talk about that really get you excited?
D Kurzrock:
Yeah. There's a lot of really exciting things fortunately. One of the phrases that's been said a lot right now with everything that's going on, I think it has its roots in politics and I don't know who said it first. It's definitely overset right now, but there's this idea of never wasting a good crisis. And as a food system, this pandemic I think was about a wake up call in a lot of ways, and it's also created some fundamental shifts in buying behavior. And I really believe that it creates this opportunity for us to decide together how to emerge stronger from this whole thing.
I think upcycling and food waste is really high on the list of concepts that should take off. I mean, there's could have been a lot of ways this whole thing it's been a super acute shock to the system. And it's also kind of a dress rehearsal for some of the impacts of climate change like disruptions in supply chain and so on. And so I'm really excited by some of the work that we're doing with our partners and the products that we're developing, one of them is going to hit the market later this year. That is kind of powered by ReGrained concept and we are very excited for those things now, for essentially the market.
The other thing that I'm really excited about it as the Upcycled Food Association right now. We just released the first official definition of food upcycling or edible upcycling as we call it as ReGrained. And then the next step that I'm just so pumped about is a process for defining standards against which to certify products as Upcycled. And that type of well, the branding exercise too. And then as a way of communicating values to the market, I think that there's first to pull the thing off in the way that we wanted that this is a really important milestone. It's a [inaudible 00:45:58] thing that's going to happen this year too and I'm very much excited about that.
F Geyrhalter:
That is amazing. And that actually ties in nicely into my last question where people can go to regrained.com I assume. That's where they can find you, that's where they can look at your products with your story, learn more about upcycling etc. But what are some ways that you feel people could upcycle more in their own lives when it relates to food, but maybe overall. I think what you said was really poignant. I think it was really important and I do think that there's going to be a huge shift now. And you are kind of at the forefront of the all of this. Besides your product, what are other ways that people can easily start shifting their mindset?
D Kurzrock:
Yeah. And just be clear, we also really hope that our products are actually just a way to get people's attention, to get them to also start asking those questions themselves. The fact that you got there, with this questions is great. We actually on our website, we have a blog called the upcyclist and on it there's some recipes and things like that. One of the things that I've been saying a lot recently is that I really feel that this new environment for food consumption that we're in with shelter in place and with more people ordering online and eating in and things like that.
It's actually a really good opportunity for people to waste less food at home. And to look at it because it's a pain to go to the grocery store right now and it's also a risk. And there's the perception of the risk versus the actual risks and ways to mitigate and things like that too, but the net is that you want to go to the store less right now. And so how do you stretch things longer? And it's a lot of ancient wisdom, these aren't new ideas. It's like if you kind of [inaudible 00:48:06] chicken and you roast it, you have roasted chicken one night and then maybe the next night you used the…
F Geyrhalter:
Chicken soup.
D Kurzrock:
The leftovers to make… Soup would be the third thing, the second thing could be like tacos or enchiladas or something and then soup. So how you do the most with what you have when you're trimming vegetables and things like that for stir fries whatever. Can you save the scraps and make something. You can make stock, or there's different way, lots of little tips and tricks that you can do at home. One of my favorite tips for wasting less food at home, it's just an extra simply just two organizational points. One is meal plan. Again, if you want to go to the store less, that's helpful anyways. Plan out your meals, you're less likely to waste when you have a plan. Have a plan and stick with it.
For two [inaudible 00:49:01] and so in the fridge, if you could just have one drawer that is a use first drawer and for things that are starting to go bad, put them in that drawer, and then you know when you get there instead of saying what do I want for dinner? The question is what do I have for dinner? What can I make with what I have? And just kind of little shifts like that can have a really big impact in food waste. Put the half of the problem actually happens at home. So if we want to take action on food waste, it's not just about eating upcycle and facilitating food donations and things like that. Also let's be smarter and more efficient with our own purchasing and consumption. Let's get creative, it's fun, it's food, it [crosstalk 00:49:46] can be delicious.
F Geyrhalter:
And I mean what you just said, a lot of people right now I mean we're moving from the pandemic I guess via riots now into a depression. I mean, yay all us, but we're in a place right now where there is a ginormous amount of Americans at least that are deep in poverty or that they suddenly have to be extremely frugal. So on the one hand, that is definitely something that they are now forced to do and on the other hand, all of us should wake up to that. And I think what you said is exactly true.
People are waking up now because they don't want to go out more and they start seeing, "Oh my God, how much do we actually waste?" And a lot of people hoard it. So they've got a full fridge for a family of 10, but they are only two people living in an apartment and they are [crosstalk 00:50:37].
D Kurzrock:
Yeah. And that's the other side of it. It's how do we also not waste more? And this and so now I've got all kinds of plastic concerns and things like that, but I just hope we do take the opportunity to emerge stronger from this and a lot of this is just common sense. Vegetables are also cheaper than meat and wasting less food, waste less money. And so that's just like there is alignment here between what's good for people and what's good for the planet and I hope that we really lean into that.
F Geyrhalter:
We're all slowly waking up. It takes a lot I guess for all of us to wake up, but here we are one step at a time. Dan, thank you so much for your time to talk about ReGrained, to talk about the platform that you're building, the nonprofit that you are building, about upcycling altogether and about your entrepreneurial journey. I think it was inspirational on many more levels than just the brand story. So we really appreciate you taking the time on a crazy Monday morning.
D Kurzrock:
Yeah. My pleasure man. Thanks for having me. Thanks for having me on. It was an energizing conversation.
F Geyrhalter:
Absolutely. Thanks for being here. I appreciate it. We talk soon then.
---
0 COMMENTS