Hitting The Mark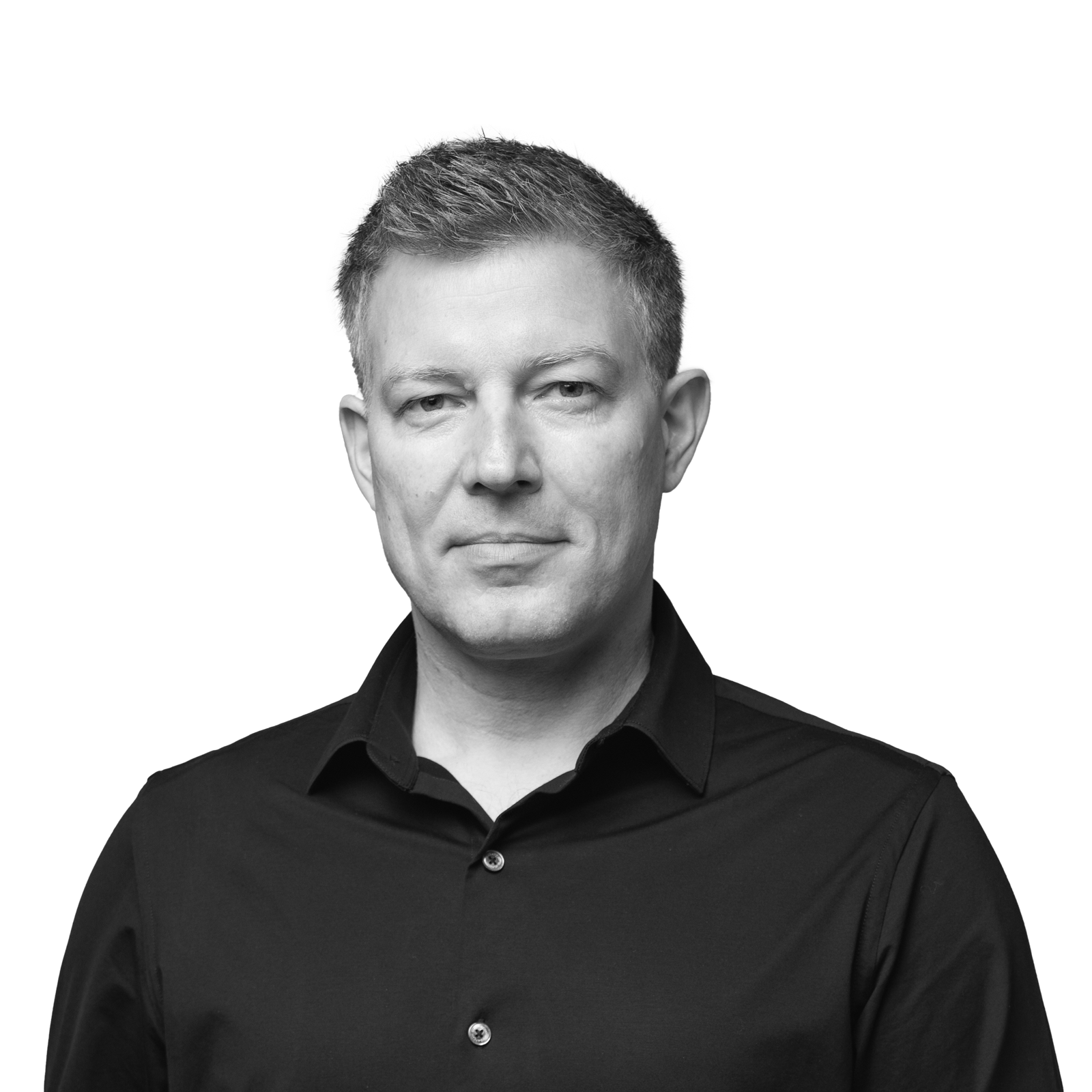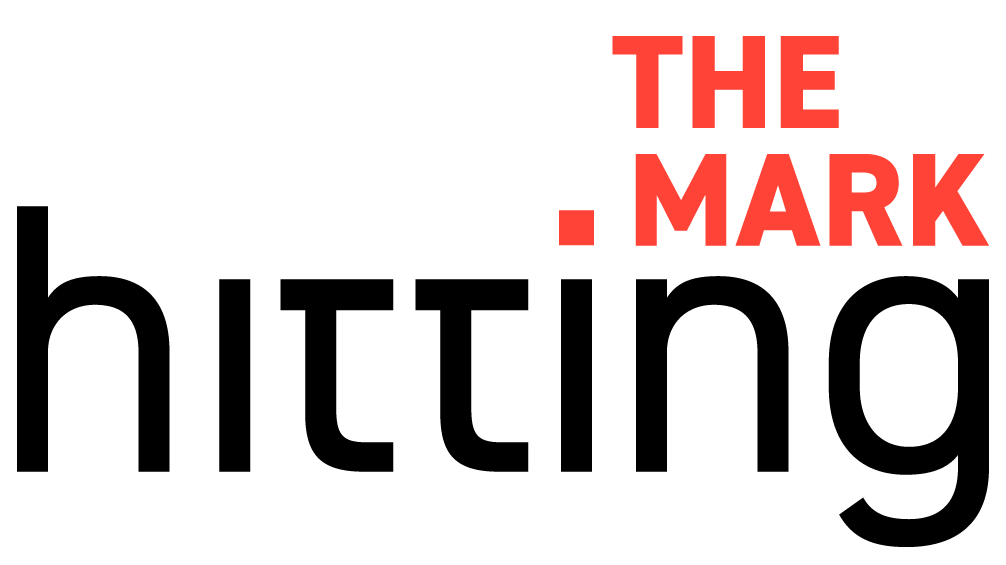 Conversations with founders about the intersection of brand clarity and startup success.






EP044 – Esti Chazanow, Co-Founder and Brand Manager, LIV Watches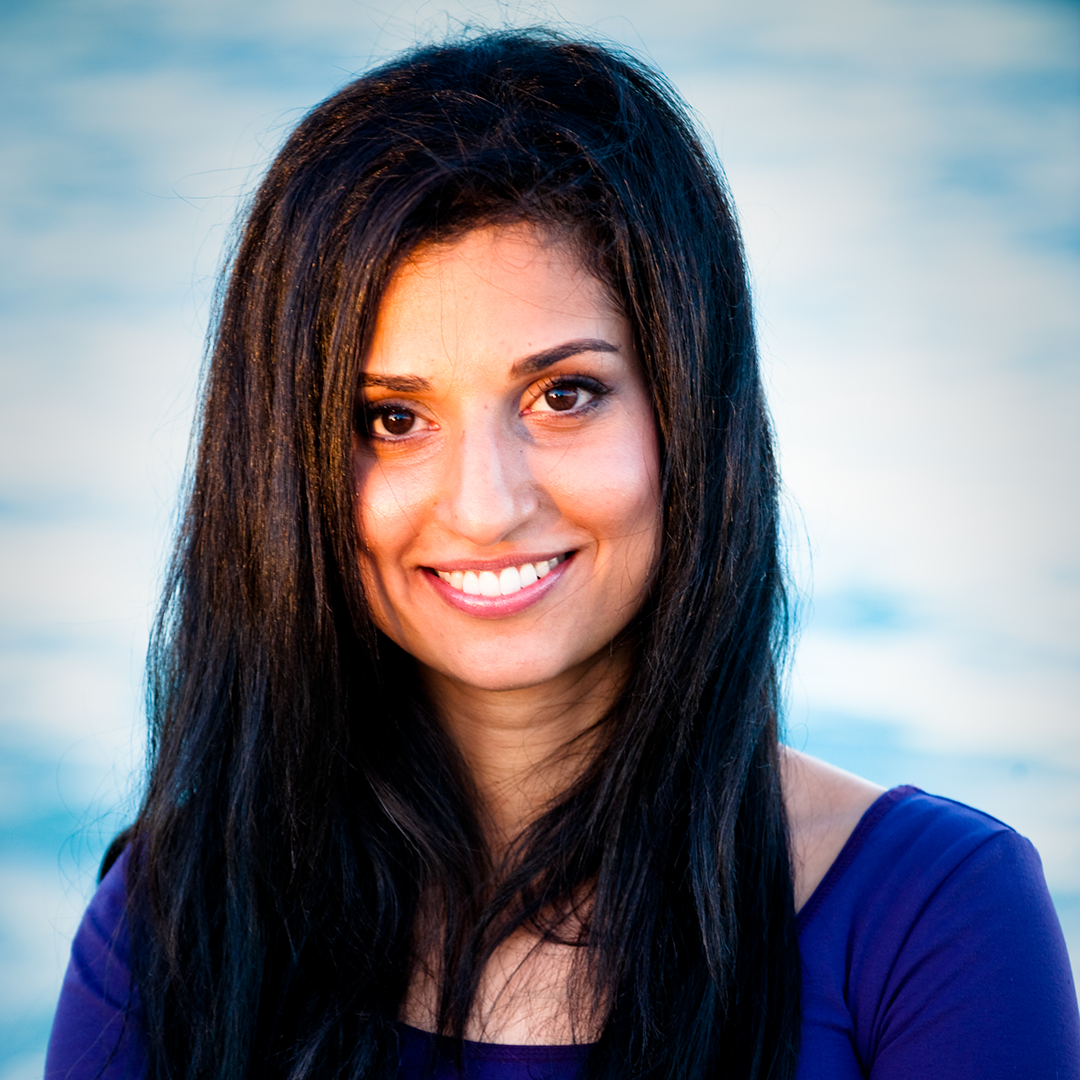 Strategic Clarity + Verbal Clarity
Esti Chazanow is the Co-Founder and Brand Manager of LIV watches, a brand that does not have customers but fans, a brand that is the David going against the Goliath, a brand that is digital-born yet celebrates the retro-physical, a brand that is inexpensive compared to its competitors yet is never seen as cheap.
So many topics that are crucial to understand on a deeper level for any brand marketer or entrepreneur and Esti is an amazing person to hear it from.
Notes
Support the show and get on monthly mentorship calls with Fabian. Join here.
Full Transcript:
F Geyrhalter:
Welcome to the show, Esti.
E Chazanow:
Hi. Thank you for having me.
F Geyrhalter:
Absolutely. Thank you for making it especially during these times right now. I was so intrigued when I first read about your company, LIV, a Miami-based brand that offers Swiss-made high-quality watches at a fraction of the price we all got used to seeing. We're talking a couple hundred dollars versus thousands or even tens of thousands of dollars. And for all of you listening, go to livwatches.com to get a visual of their impeccable design.
So you and your husband are both co-founders but he is the official watch expert, I would say, the brand as a person as we call it, yet I chose to have you on the show because you're also the brand manager. And the big question, just to start this off, how does one set out to break this carefully crafted and, I can only assume, well-guarded system that is the Swiss watch monopoly? How did you get into that? Because you're the underdog coming in, and you're stirring it up quite a bit. How did this all start?
E Chazanow:
Well, that's a good question. Let me just gather my thoughts for a second. I would say, as you said, my husband is really the watch guy. My husband had been obsessed with watches as a young child and he turned his obsession into a passion slowly through the years. And then as he got older, he wanted to work within the watch industry and he got his first job in a packing room for a Swiss watch brand. And when ecommerce came along, he set up his own website to trade watches online. He was one of the first ecommerce websites for high-end watches. And then after we got married, there was a huge shift in advertising, how the consumer behaves. So we thought that it would be a good time to launch our own brand together, a direct to consumer, no store, online only, super high-quality watches at an accessible price with a focus on what we call the fan, not the customer, but the fan experience. And I can talk a bit more about that in detail later. But I think that because we started with that totally different mindset, we were playing by different rules than them …
F Geyrhalter:
Right.
E Chazanow:
So that took us to an advantage.
F Geyrhalter:
And so playing by different rules is usually seen-
E Chazanow:
It's like David and Goliath.
F Geyrhalter:
Yeah. No, totally. And I just, really, the way that I see it as an outsider, and I lived close to Geneva for a couple of years and so I [inaudible 00:03:01] the entire Swiss watch monopoly, it feels like. It must be extremely difficult to come in with, in the beginning, your watches were a couple hundred dollars. Now you have some that are a little pricier, but to be A, taken seriously, and to even be invited in. I mean, would you or have you even shown up with LIV at one of those snooty international watch fairs to stand your ground? Do you choose not to go down that path at all?
E Chazanow:
That's a great question. First of all, the funny thing is that we started getting emails from Baselworld the past few years inviting us to come, but we were never interested in going there because that's not our model. It doesn't make sense for us. Besides the fact that I didn't even know where they're up to now. I know at one point … Well, they obviously canceled for this year. They're having problems of their own and that's part of the huge shift of going down our route. Anyway …
F Geyrhalter:
Absolutely. Yeah, you're definitely well-positioned for that right now.
E Chazanow:
But when you talk about respect, to us, that's really what branding is, because you're talking about how do you get respect? Forget about being in the watch industry, in any industry, to me, that's what branding is, it's about getting respect, being respected as a brand in the industry. Like think about what Apple did. Now, how do you get there is by having a very cohesive brand image. Visuals, communication, product, experience, people respecting the pricing that you set, people seeing the value in the product. Once you have all those pieces together, then you get the respect, and that respect will come within the industry itself as well. Over the years, we've spoken to major watch publications where in the past they would … We were able to gain that respect because I think we did everything in a very authentic and real way that eventually we actually became a player, in a sense.
F Geyrhalter:
Right, right. An outlier, but a player in the game. And I really like the idea of respect, because especially for your brand, that was everything. If you didn't gain respect, your brand would have not flourished. So I totally can see that.
E Chazanow:
And that's actually why when we talk about branding internally, we always are thinking of everything in terms of relationships. just like in a relationship with a spouse, people need to respect each other, People are not going to invest in a brand that they don't respect. Mercedes, Rolex, whatever they did, they did in order to get respect and they did it successfully. We're doing it in a very different way, but that's really our goal.
F Geyrhalter:
Yeah. And we talked a little bit about the pandemic offline when we did our personal introduction and you talked about watch events and how it changed. Obviously, the pandemic changed so much of our daily routines. I, for instance, have not worn my beautiful TAG Heuer Chronograph ever since I came home from my last flight back from Europe where I was working on some workshops and when I entered the quarantine. So on the one hand, I would think that this unprecedented situation to be followed by a recession might hugely impact any retailer that flirts with anything that's aspirational, like a watch like yours. But on the other hand, LIV may be very well situated, as you hinted at, with being a lower price point, being ecommerce first. How is the brand being affected right now?
E Chazanow:
Okay. First of all, when you mentioned and we were talking about … You just mentioned your TAG Heuer Chronograph, and we were talking before about coming up against the big boys. It's so funny, because the other day I was on one of our Amazon products, that's another whole story, Amazon, but we do have some product on Amazon. And I was just scrolling down the page and I noticed, and I immediately sent my husband a screenshot, I noticed that they had now the algorithm had somehow done, how does this product compare to other products, you know how they sometimes have that, that chart?
F Geyrhalter:
Yeah.
E Chazanow:
And they had the LIV Swiss watch compared to a TAG Heuer and a Tissot. And I'm like, "Wow."
F Geyrhalter:
That is amazing.
E Chazanow:
I'm like, "This is amazing. I cannot believe it."
F Geyrhalter:
That's your proof point, that's all you needed, right?
E Chazanow:
Exactly. And in that respect, I would trust Amazon because it's completely based on data that them putting that up there is based on data.
F Geyrhalter:
Right.
E Chazanow:
It's not some affiliate putting it up there, it's real. They put it up there because they know.
F Geyrhalter:
Right. That's pretty amazing.
E Chazanow:
Yeah. I just had to say that because I thought that was so cool. And to answer your question about the pandemic, we're trying to continue to have a positive outlook. We are situated in a good place in terms of where we are in our brand, in our brand timeline. Just forget about what's going on in the rest of the world. A few years ago, we didn't have so many product offerings. Over time, all the reviews have built up online, the press has built up online, we have a strong online presence. We've done everything online from the beginning, but I'm saying in terms of third-party websites and so on and so forth. So by third-party, I mean press, review websites, and so on. So we were perfectly situated within our brand timeline, we had everything set so that if people are home more, they have more time to do research, there's a lot of information out there about us. So in that respect, it's positive.
Uncertainty isn't good for anybody, but at the same time, we are, as you said, much more affordably priced. Well, we like to say accessibly priced. So if someone, for example, wanted to buy a new watch and would normally spend $10,000 on a watch, maybe now they have time to do some research and realize that we might actually be a good investment for a $1500 watch. So there's a lot of different parts, I don't have any data on it, because I haven't done any surveys or anything like that. Some of this is my gut, some of it is talking to fans, and some of it is just knowing where we are as a company and connecting the dots.
F Geyrhalter:
No. And that's wonderful to hear. And talking about-
E Chazanow:
And sorry, one other thing is that we're very lucky. In a way, when we first started, I'm not going to lie, I had this dream of getting into Neiman Marcus just because, and still now people are like, now not so much because of what's going on in the world, but even up to right before the pandemic, it's like, "Oh, are you in the department stores?" People were still asking us that.
F Geyrhalter:
Right.
E Chazanow:
And I secretly dreamed that I could say yes and now I'm so happy that I can just say, "We're so [inaudible 00:11:39]." And at a certain point I was in touch with buyers at Nordstrom thinking about getting in there but at the time that I was trying to get our product in, we didn't have enough product offering so they weren't interested. And I never tried to go back once we had more product offering because at that point we realized that it made no sense for us.
F Geyrhalter:
Well, the price point obviously is one of the big differentiators. Of course, the design, too, and the brand story, everything. But every LIV watch is being touched by, I think, 55 hands in the process of being made. These are all Swiss watchmakers. So you are D2C and you forego a ton of advertising spend because of it, but there's still a lot of marketing you have to do, right? You have to create quality content … You offer free shipping to any country in the world, which is amazing. You're talking on your site that you have fanatical service, et cetera. So how does that financial model work? I know this is all about branding, but I think everyone is intrigued, how can you offer a product of such quality, with kind of the same hands being involved in the process as there may be for a TAG Heuer or for a Rolex or for any other really large brand, how do you cut the fat out of the price for the consumer?
E Chazanow:
Well, maybe as many hands are touching in the construction and design process, but no hands are touching it once it gets to us, once we're ready to ship. So there's no distribution, no one needs to get a cut all the way down the line. By the time you get that Rolex, think about how many people needed to get a cut for that. So we don't have that. We're going direct to the consumer.
F Geyrhalter:
It's as simple as that, huh?
E Chazanow:
It's just direct, and we've cut out everything so we can focus all our resources on, A, making a beautiful product, and B, that relationship with the customer. Well, we don't call them customer, we call them fans. But that's really what we can do. So all that fat is stripped away, and [inaudible 00:14:00] down, and there's no distortion of the brand voice, image, nothing. It's real and authentic.
F Geyrhalter:
Exactly. It's a beautiful, authentic story, and by you cutting all of these middle man and these distributors and God knows what, all the fancy advertising in Vogue or all of those magazines, and by you not being in Neiman Marcus, those are also stories that real diehard watch collectors actually ache for, because they knew the entire time that they are being screwed over, in a way, so they come with open arms, I'm sure.
Let's talk about Kickstarter for a second, because that's a big story for your brand. So you raised, the last time I checked, and I know those numbers must be off now, they must be much higher, but you raised $2.9 million via Kickstarter. Your latest watch on the platform, the P-51 Pilot Titanium Automatic Chronograph, will be at a much higher price point, it's actually a $2000 watch. The campaign had a $30,000 goal, and when I checked last week or so, I'm sure, again, the actual numbers you can correct me on, but it was four days away from ending the campaign, and it had over $1.6 million pledged.
This is unheard of. I mean, this is unbelievable. Why is Kickstarter working so insanely well for your brand, and do you have any tips for other entrepreneurs listening on how to fully take advantage of the platform like you guys did?
E Chazanow:
Yeah, okay, so the platform that the P-51 on which it is currently is our own internal system, but it's the same concept as Kickstarter, and that's where we initially launch everything, that's correct.
F Geyrhalter:
I see.
E Chazanow:
So I think, just going back, why do we go to Kickstarter? So the first thing that's really important to understand is that we don't just go because of the funding. There's much more to it than just the funding. The funding is a really great piece, but that's not the only reason. So number one, it forces us to articulate and present this new brand concept and collection, Kickstarter forces you to define it. When you launch on Kickstarter, you have to actually sit down and say … With our first Kickstarter we had to say, "Why does our brand even need to exist?" And then with every collection, why does this collection need to exist? It sounds so basic, but sometimes you get carried away and you don't stop and think, and Kickstarter forces you to do that as part of the steps in creating a project, so that's number one, which I think is incredible.
F Geyrhalter:
Absolutely.
E Chazanow:
Then, the second reason is because if you're able to prove your concept, it enables you to understand what people really want. You're presenting a concept and then you're getting the feedback, and then you're using the feedback to go into production, so you might have had an idea and said, "I'm going to produce this dial in five different colors," but then you go live on Kickstarter and you realize that people actually only like three of the colors, they don't want the other two, so you're not even going to bother producing.
F Geyrhalter:
It's a focus group, yeah.
E Chazanow:
Yeah, exactly. And by the way, connecting back to what we talked about with the big brands, think about it. They just go to production, they have no idea. There's no data, they just go to production, and then they might have a huge amount of inventory leftover from a certain production that they just need to get rid of and they need to discount it, so we never bump into those issues, we end up selling every single piece we create, because we go the Kickstarter route.
Then, of course, the third reason, going back to why the Kickstarter piece, the third reason of course, I would put it as number three is the funding, and the fourth reason, which is really what we're all about is just being able to start a relationship with people. Many of the people that we started with in the very first Kickstarter continued on our journey, they buy every single watch we come out with. They're our fans, they continue to be a part of our journey. So it's an amazing relationship-builder. But you have to do it right.
F Geyrhalter:
Absolutely. So many things I want to comment on, but I'm going to restrict myself. So first off, the idea that Kickstarter makes a startup that is not even a brand at that point, that is just an idea, right? If someone goes to Kickstarter and start … It actually makes you the all-important question to why does this product exist? I think that is so crucial. I mean, that's the work that I do with my client, and they pay me a lot of money and fly me around the world just to answer the question why does it exist and why would people care? Which is so hilarious, in a way, because everyone should know it if they put something out there.
But it is, like you said, it is the most difficult question to answer, because this is when we're talking about purpose, this is when we go deeper, this is when we go into what do we really put out in the world? And especially when you have a watch company and you've got, I don't know, like 10, 20, 30, 50 SKUs, why does each one of those exist? I think it is tremendously important to create value in the eyes of the person purchasing it.
And I also think it's extremely interesting that you went Kickstarter, because it seems to me that one of the big brand advantages of LIV is that you're really going for the limited edition runs, right? Is every single watch limited?
E Chazanow:
Now, yes. Well, we do not mass produce anything, that's just not our model. But everything is absolutely limited production, and everything is now, at the beginning we didn't, but now everything is also limited edition.
F Geyrhalter:
Which is so whip smart to do.
E Chazanow:
Yeah.
F Geyrhalter:
And that's why you have your super fans, which I can't believe that statement, that is so amazing, that people literally buy every single model that comes out, and the limited nature, that must be a huge component of why they would want to, because they're collectors. A lot of them must flirt with the idea of potentially reselling at some point.
E Chazanow:
Yeah, and we notice some of our watches on eBay, and to us, that's so … And not heavily discounted or anything, like there's already a third market for it, which is awesome. Probably a collector reselling, but people see the value in it, absolutely.
F Geyrhalter:
That is amazing, right, and that was not something that you initially, most probably thought would happen, but it's a logical progression. And that also makes me wonder, is LIV, which again, for our listeners, it's the same type of watch with the same quality, it's just at a very different price point. But is a LIV, like a Rolex, a LIV, is it turning into a well-regarded status symbol, for many? Because for many, they want to say, "Oh, it's a Rolex," when someone asks. And of course, for your brand, that must have been a little bit of a brand pain point in the beginning, of figuring out, well, how do we not come across as, "Oh, it's a cheap or an inexpensive watch from the internet," right?
But right now it is happening, with all of your stories that you're telling online and with really showing how much impeccable work goes into these pieces, and that it is really one to one as far as craftsmanship goes, is it now turning into kind of like a status symbol, are people excited about the outlier in their watch collection, and they actually like to show off, like, "No, this is actually a LIV."
E Chazanow:
So I think our brand focus, when you say, "You're wearing a LIV," right?
F Geyrhalter:
Yeah.
E Chazanow:
When I want someone to say … What do you think of when you say Rolex? When I say Rolex to you, what do you think of?
F Geyrhalter:
Well, I mean, I think high quality-
E Chazanow:
One word.
F Geyrhalter:
… I think status, I think Swiss-made.
E Chazanow:
So yeah. I think most people would probably say status. Because you asked me about status, that's why I asked that back to you. But when we want people to think of LIV, we want them to think authentic. We want them to think, "This is authentic, this is real," and that is what we strive for. We're not striving for status, we're striving for authenticity. Because we think that today, in today's world, you can't fool anybody, everybody wants brands to be real with them. People want to invest their money and emotions into something that's authentic.
F Geyrhalter:
Yeah.
E Chazanow:
So rather than using the word status, I would use the word authentic. I would say we're not striving for status. If you are authentic, you can get there, and if you have a really beautiful product, that will be a byproduct, but that in itself is not what we're trying to achieve.
F Geyrhalter:
So maybe status turns into pride, right?it's pride of ownership, I think people have pride of ownership when they have a Rolex, but they can also have pride of ownership when they have a LIV, because they feel smarter. I mean, I think that must be a huge conversation, if you wear a LIV and someone next to you wears a TAG Heuer, like me, like the Austrian jerk who spent the money, and I'm sure it's an interesting conversation of like, "Well how much did you spend on this? Well did you know that my watch," and then they can rattle off all the details of how it is made and how precise it is, and I think it must be a really interesting conversation, and I'm sure that's happening online all the time now.
E Chazanow:
I really like how you said that, exactly. They're proud, they are. They're proud, and they're on a journey with us, and they're proud to be part of that journey. And again, it comes down to authenticity, because we really do have an authentic relationship, and they grew with us as a family. The brand grew, and as we grew our family as well. At ne point it was just my husband and myself working in the office, and we hd just done a Kickstarter, and I was due to have our third child, and the baby came three months early and we were not prepared, because I was doing all the responses to the fans, I was the one managing the whole fan experience, we didn't have anyone working for us at the time. So I actually had to write a message to all of them, and say, "I just want to let you know, I just had a preemie." Thank Gd, he's totally fine right now, and it was hard to write that email, because it's a very personal thing, but it felt natural, because these people were part of our lives, and they still are.
And I cannot even tell you how many messages I got back and say, "Don't worry, my son is a preemie, I was a preemie," and it just helped ferment that relationship and it made it feel so real, and until this day I feel that relationship with our fans, even though maybe I'm not responding to every single message now, I'm still very involved, but obviously you have to scale and grow. But yeah, that's, I don't know how I got to that point [crosstalk 00:26:37].
F Geyrhalter:
Well, it's an important point, because I think we were talking a little bit about the brand's growth. But I think, to me, that is so crucial, because a lot of people that I interview, especially female founders and female co-founders, I talked to Jeni of Jeni's Ice Cream, I talked to Christina Stembel of Farmgirl Flowers, and all of them, it is, in the beginning, it is their determination, obviously, as a founder, because it takes a lot of that, and a lot of the grit and hustle, but a lot of it is just being 100% you, right? And sharing the journey and sharing not only the hits but also the misses, and I think that is such a huge change, and that's why a lot of people, when they ask me, "Oh, you're working with startups and corporations on branding and marketing, and isn't it all fake and stuff?" And I'm like, "Absolutely not."
The way that corporations are being built now and brands are being built now is so much different than it used to be, and sending out this email talking about something that I don't believe anything can be much more personal than that. From the get-go it creates that sense of realness, something that every other big brand wants to be, right? Coca-Cola and all these big, kind of legacy brands, they all want to be your friend, they want to have a spot on your Instagram and Facebook, but we rarely allow them to because it doesn't feel authentic. But when a brand like yours pops up and people know the story and people know the founder's names, especially in the beginning, it's huge, money can't buy that. That just completely changed with D2C brands and with the startup movement of the last 10, 15 years, and I'm just so happy to hear that every time someone says that.
E Chazanow:
Yeah, it really is an incredible time for creativity, for quality, just for producing something real, I think it is an incredible time. There's a lot of fluff out there as well, but if you're real, then it's an incredible time. And then to the point of what some of the legacy brands are trying to do, I don't know, is it Alpina or Alpina, the watch company?
F Geyrhalter:
I do not know how you pronounce it either, but I saw it, I have the visual in front of me, yeah.
E Chazanow:
They went on Kickstarter after us.
F Geyrhalter:
Wow.
E Chazanow:
Yeah. When we saw them on Kickstarter, we were like, "What?" But I guess they saw the value in it. I'm not sure if it worked as … It would be hard to integrate that model once you're already a legacy brand.
F Geyrhalter:
That's what I think, too. And talking about authenticity, that might not feel authentic at that point, because you've already gone a certain path.
E Chazanow:
Yeah, exactly. And people often ask us, "With your Kickstarter campaign, did you do it yourself or did you hire a company to do it?" And I always say, "Even if I would've had all the money in the world, I wouldn't pay someone to do that. You've got to do it on your own, you've got to be authentic." And especially when we first launched, the whole concept of fan experience, where the person's not just a customer doing a transaction but actually a fan, it was not very prevalent. People didn't even understand the language and concept, and as we grow we want to continue to be authentic, and so that's why we continue to do it on our own. We're not going to outsource that. We want to keep our watches affordable, agencies take a lot of money, so we'll continue to do that on our own, often people are asking us that.
So I'm sure that the Alpina or Alpina, however you pronounce it, how could you ever be as authentic if it's just not like that? It's just …
F Geyrhalter:
So how big is your micro brand now? You must've grown, how bit is the team?
E Chazanow:
It's very lean. We have a couple people in our office in Miami. I always thank them every year as we grow larger and larger, I say, "Thank God you guys are here, because if it was still my husband and I in that tiny office, one of us would have killed the other one." So yeah, thank God we've grown, for many reasons. And then we just very smart about everything. Often when you hear founders talking, especially some of the bigger companies, you listen to some of those podcasts, they talk about skill stack, and I think that my husband and I are really lucky to be working together, and we just have a really good combined … As people alone, I don't know we would have enough of a skill stack to do this, but as a combined unit, we're really able to do a lot of things on our own and keep a really lean team, so we're able to continue to do the pricing that we're doing, because we're able to do a lot of things. He's always been really good at the production side of things, at the marketing piece, the messaging.
And my background had nothing to do with watches, I came from an education nonprofit, organizational management background. Very, very different, but from the very beginning we've really made a focus on education, education, education. So we focus a lot on our stories, on our blog, and on our emails on just educating people. So I think together, and that's why we figured we'd be able to do this, is that together we were able to have the skill stack to keep a lean team and keep the pricing accessible, and just do things, we really try to do everything smartly and creatively.
F Geyrhalter:
Absolutely. And I do feel that with a brand like yours, branding, you and I can both agree because we're both in the field, but branding must've been extremely important, because you're a younger, bolder, version of some of those big brand alternatives, but yet you're the incumbent, so you first had to create a little bit of the same expected Swiss watch aura of precision and exploration with the detailed watch charts and the aspirational models wearing them, but then you kind of pivoted. How did you create the brand's look and feel and the tonality? I mean it seems like a lot of it was very, talking about authenticity in a small team, very much, must have been very organic and natural, but you also received a lot of feedback through Kickstarter, through your fans. How did you shape your brand's look? Was it all internal? How did you do that?
E Chazanow:
That's a good question. So the initial logo, we had a designer that we knew, and the initial logo we had, we kind of developed, my husband and myself and this one designer. But that was literally just a logo and a name, that was it. It was nothing. And then once we had the concept, as I said, we like to do things smartly and creatively, and I always say my husband has really … He's very creative, he has really good ideas. And then I call myself the chief implementation officer, because I'm better on the implementation side. So he had this idea of, why not create something called the LIV Design Challenge, and invite designers to … We created a design brief, we have this concept, but we want to create this brand and we want the brand to be bold, and some of the things that you just mentioned, and we want to create a watch, and our first watch we want to have this movement in it. We gave details, because my husband knew the production side, obviously, and then we went on these portfolio websites and just invited designers to participate.
We handpicked hundreds of people who we saw had designed precision items, product designers, and we invited them to partake in a challenge, and that's how we got our watch designs.
F Geyrhalter:
Wow.
E Chazanow:
We rewarded them, obviously.
F Geyrhalter:
Yeah. That is amazing. So it's pretty crowdsourced. So the initial watch designs were crowdsourced.
E Chazanow:
And even ones that we launched a few years later, not just the initial ones, but they were also, basically any new watch design that we have that's not from the … So so far we have the GX collection and the Rebel collection, those were both winning designs, and then we kind of created multiple versions of those original designs, and we work with, some of the time we work with the original designer who had won the contest to develop the collections.
F Geyrhalter:
That is unbelievable. I mean, try that with a traditional watch company, right?
E Chazanow:
Yeah. And that itself is a huge job. Again, you can have the concept, but then you've got to have the skill stack to be able to implement that.
F Geyrhalter:
Oh, absolutely. Yeah. How did the name come about, was it the same? Or was the name already always there and you thought about the idea of living your life and being bold and LIV, I assume that's where it would come from.
E Chazanow:
Yeah, we had a concept that we wanted to create this direct to fan experience, brand, we wanted to have direct relationships with people, we wanted it to be something built around the concept of living life to the fullest. So when I envision the brand, and when I had listened to … I had read up a bit, because my background was not in branding, so I kind of had to self-learn it. I realized that if we were going to do this successfully, we needed to build it around a persona, and I wanted that persona to be my husband, because he's a very adventurous, he loves quality items, he really represents someone who would appreciate the watch. So we built it around his persona. A lot of the imagery is with him, actually. He also makes an okay model.
F Geyrhalter:
Good for you.
E Chazanow:
We can add that to his skillset, and that helps keep the costs down. Yeah, so we built it around his personality, really.
F Geyrhalter:
That makes it so much easier in the beginning, right?
E Chazanow:
Yeah, absolutely. It makes it easier, you're able to keep the concept very defined, and like I said, you can use him as a model as well, so that helped.
F Geyrhalter:
And it's family pride, right? So when I prepped for our interview, and I have to bring this up, I went through LIV's Instagram account to get a sense of the brand, because that's what you do today. These days, it's not going to the website. You first go to Instagram, you get a really good idea of what's now, what's happening. And I was just about to call the interview off when I saw your line of LIV wall clocks. Wall clocks, okay, which literally are the wristwatches hung on the wall, just the watch, not the strap, they looked horrendous. And sure enough, I realized it was posted on April Fool's, and I was so relieved. I looked at it and I'm like, "Oh my God, what are these people doing?" It was just so hilarious.
E Chazanow:
Oh, that's funny.
F Geyrhalter:
Yeah, that was so good. And Swatch was able to pull that off in the '80s, do you remember that? The big Swatch watches, they go like for $500 now online, which is pretty funny.
E Chazanow:
I need to tell that to my team.
F Geyrhalter:
I'm like, "I don't know if I want to have these people on my show." Well, but was there, even though you're pretty religious about data and customer feedback, and even crowdsourcing and letting people's voice be heard within your product and how you offer it, was there some brand fail that you went through where you felt like, "Oh my God, we just totally missed." It wasn't the wall clock, obviously, that was an April Fool's, but was there something that you did where afterwards you felt like, "You know what? That goes into a chapter where we failed forwards, for sure."
E Chazanow:
That's a really good question. We did make a lot of small mistakes, we corrected them. I think the key to any brand's success is to realize your mistakes early enough, obviously, to be able to make the changes. But I think a brand like ours can never afford to make an enormous mistake. If we would've made an enormous mistake, we would not exist now. So you have to get it right. You're not going to get it right every time, because then you're not going to take any risk, but you can't make an enormous mistake.
Now, I've got to say, there is an element of luck involved. How would you know that the first design, we thought it was beautiful, but how would we know that $200,000 worth of funding would think it was beautiful? So I do think there's an element of luck in it, I really do. But the element of luck is built upon you having the right mindset, the right goals, the authenticity piece, all of that together, yep.
F Geyrhalter:
Well, and luck goes hand in hand with a lot of really, really hard work.
This is the big question. What does branding mean to you?
E Chazanow:
It's really what I mentioned before, the cohesion of the brand image. It's a lot of different pieces being cohesive, and then … So the brand image, the visuals, the communication, the product, the experience, the cohesion of all of that, and then people being able to just respect that, whatever messaging that is, that is cohesive and consistent.
F Geyrhalter:
And I love that you brought up the respect part again, because that is a very unusual way of seeing the role of branding, and I think it is really, really great that you crystallized it. This is a question that I ask every single founder on my show. If you take every single piece of communication and every single piece of your brand's purpose and your vision and your mission, and you would be able to just put it in a funnel and out comes one word or two words, what would that word be for your brand, if you would have to describe it in one word? I know we heard things like boldness and authenticity. Is that what it would be, authenticity, or is there something else?
E Chazanow:
Authentic, yeah.
F Geyrhalter:
See, I did my espionage.
E Chazanow:
Well done.
F Geyrhalter:
I knew that's what it would be.
E Chazanow:
Absolutely. Well, then we're doing a good job, if you could figure that out.
F Geyrhalter:
We are, right? We're making progress. Do you have any final piece of brand advice for founders? You've just been through an extremely amazing journey building a Swiss watch brand out of the US that is competing with a lot of the big names now and is striving, is there anything that you learned where you just figured, "That's one thing that I definitely need every entrepreneur to hear."
E Chazanow:
Okay, so I know this is going to sound extremely cliché, but when everyone tells you that you cannot do something, you know that you're doing the right thing.
F Geyrhalter:
I love that. I hear it over and over again, and it's so important.
E Chazanow:
[crosstalk 00:44:51] and it's true.
F Geyrhalter:
It is so important to hear it over again, right? That determination and that grit and that hustle, really, that's what makes a founder a founder, a succeeding founder, absolutely. So listeners who fell in love with your brand just now and they just found out about it here, where can they find LIV online?
E Chazanow:
Yep, they can go to livewatches.com, L-I-Vwatches.com. We're also, as you said, on I guess, Facebook, @livwatches. Yeah, come join our journey, check out what we're doing. We do find that a lot of people who follow us are small business owners, entrepreneurs, people who really appreciate the time and effort that's going into it, we see that so much. So if you're one of those people, I think you'll really appreciate what we have to offer.
F Geyrhalter:
Absolutely. I can start hearing that your kids are getting a little more antsy in the background, so we will let you go now. But thank you, Esti, for having been on the show. We so appreciate your time and your insights.
E Chazanow:
Thank you, thank you, thank you. It was really nice chatting. Thank you for the opportunity, it was really an interesting conversation for me as well.
---
0 COMMENTS